WWE News: WWE Reveals Full List, Details On This Week's Tryout Attendees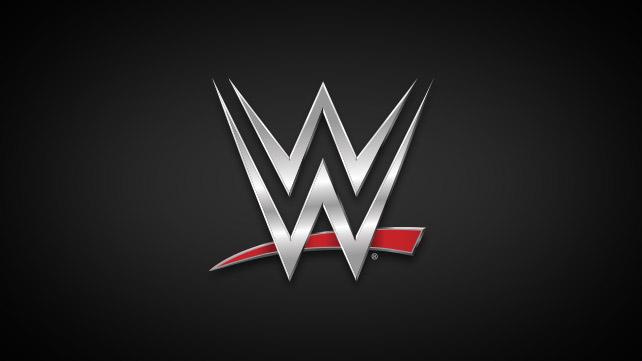 Who took part in this week's WWE tryouts?
As was noted, the WWE had another set of Performance Center tryouts scheduled for this week and among those who were reported to be attending was that of Penelope Ford (see the story here), who most fans will know from her work alongside the currently injured Joey Janela.
Today, WWE has revealed a complete list of all the attendees of this week's tryouts including a current independent titleholder, the son of a former WWE Superstar and many more:
Former UFC middleweight Eric Spicely (pictured above), 32, from Rhode Island. The 205-pounder holds 10 wins in professional fights and was a cast member on the 23rd season of "The Ultimate Fighter." Having trained under NXT Superstar Oney Lorcan, Spicely has competed in independent wrestling organization Beyond Wrestling.
 
25-year-old Cal Bloom, son of former WWE Superstar Wayne "Beau Beverly" Bloom. The younger Bloom stands 6-foot-5, weighs 255 pounds and played tight end for the University of Central Florida. Although he hasn't yet wrestled a match, he has trained under his father, former WWE Superstar Ken Kennedy and prolific wrestling coach Brad Rheingans.
Olympic sprinter Emmanuel Matadi, 27, from Liberia. Matadi represented his home country in the 2016 Summer Olympics in Rio de Janeiro. In 2015, while at Minnesota State University, Matadi won two NCAA Division II sprint titles.
22-year-old Heba Ali, a New Jersey-based physical trainer and fitness social media star who was featured on the fifth season of "Steve Austin's Broken Skull Challenge."
24-year-old Matrick Belton, a 6-foot-4, 215-pounder who played wide receiver for the University of South Carolina Gamecocks.
Olivia Hasler, better known by her ring alias "The Bad Girl" Penelope Ford, a former gymnast and cheerleader who has been wrestling on the U.S. independent scene since late 2014.
23-year-old Jeremiah Buoni, a 6-foot-3, 260-pound bodybuilder and cast member of MTV's "Floribama Shore."
Ontario-based heavyweight wrestler Randy Bynoe. With a background in amateur wrestling, Muay Thai, boxing, judo and more, the 6-foot-6, 250-pound Bynoe trained for the ring under Santino Marella and Rip Rogers.
6-foot-5, 235-pound Clayton Chambers. A student of Booker T, Chambers is the current TV Champion of Booker T's Houston-based Reality of Wrestling, competing under the name Van Harrison.
Cruiserweight Jonathan Cruz, who has wrestled throughout North America. Trained by The Dudley Boyz, Cruz is now an assistant trainer at the Team 3D Academy's Florida location.
Georgia's Alexis Evans, a 23-year-old from Georgia with a background in rugby and bodybuilding. 
Independent wrestler Danielle Hardy, aka Marti Daniels. A standout in volleyball and basketball in high school, Hardy has held the Women's Championship for Salt Lake City-based UCW-Zero.
Latasha Harris, known by her ring alias Tasha Steelz, a three-year veteran who has studied wrestling at the IWF Wrestling Training School and Team Adams Academy, both based in New Jersey. She is the current Chaotic Wrestling Women's Champion. 
Donald Howard, aka "The Man of Tomorrow" Daniel Eads, an independent wrestler from Evansville, Indiana, who's competed throughout the Midwest and Southeast U.S.
22-year-old Lenns Kamba, a 6-foot-3, 224-pound former collegiate grappler.
Vincent Lawrence, a basketball player-turned-professional bodybuilder who is currently training for the ring in Miami. The 6-foot-4, 250-pounder placed fifth among heavyweights in the 2017 World Natural Bodybuilding Federation World Championships.
26-year-old weightlifter Tina Rivas. Originally from Mexico and now residing in Seattle, Rivas was recently announced as a cast member of NBC's "The Titan Games," The Rock's new physical competition series.
California wrestler Kenny Marquez, also known as Jake Atlas. A trainee of the Santino Bros. Wrestling Academy, Marquez was the team captain of his college's nationally ranked cheerleading squad and was featured as a WWE hopeful in Stephanie McMahon's episode of "Undercover Boss."
26-year-old grappler Caleb Marsh, a two-time NCAA national qualifier who wrestled at Dolph Ziggler's alma mater, Kent State University.
6-foot-6, 240-pound football player Josh McNeil, from North Carolina. A former Under Armour All-American in high school, McNeil was a member of the Carolina Cobras' 2018 roster in the National Arena League.
Three-time Reality of Wrestling Heavyweight Champion Luis "Gino" Medina. The 22-year-old has eight years of experience training under Booker T in Texas.
Marine Corps veteran and former semi-pro football player Isaac Melton, 27, from Alabama. Trained by WWE Hall of Famer Robert Gibson, Melton has wrestled throughout the Southeast and the Mid-Atlantic regions under the name Ike Cross.
Former professional defensive end Jake Metz, who stands 6-foot-6 and weighs 260 pounds. Metz played pro football for four years, including stints in the NFL and the Arena Football League.
28-year-old Tehuti Miles, a karate fighter and former Division I football player who served in the U.S. Army, including a deployment to Afghanistan in 2010-2011. Miles attended a WWE tryout in June 2017.
27-year-old powerhouse Alexander Morehouse, a former collegiate cheerleader who has gone on to compete in Olympic weightlifting events, including the 2015 American Open.
Professional bodybuilder EJ Nduka. The 6-foot-6, 265-pound Nduka played pro football for four years and currently trains in mixed martial arts.
Yaw Jason Osei, a 31-year-old Englishman currently residing in Texas. Osei played football at Baylor University and Texas A&M and has trained in Brazilian Jiu-Jitsu, kickboxing and judo.
Pro football player and former collegiate powerlifter Tom Parsons. The 28-year-old stands 6-foot-6 and weighs 260 pounds.
Michigan's Jumal Pritchett, a 6-foot-2, 230-pound independent wrestler who competes professionally under the name Jumal Kyng. A basketball and football standout in high school, Pritchett switched to the mat game in 2014.
Nick Pulos, a 6-foot-5, 275-pound super-heavyweight bodybuilder and actor from Florida.
Forrest Rhines, an 18-year wrestling veteran who has wrestled throughout North America and Asia as Cooley AAYOOO.
Actor, strength coach and strongman competitor Ian Michael Simon, from Scottsdale, Ariz. Simon also played football as a linebacker and fullback in the collegiate and pro ranks.
22-year-old bikini competitor Courtney Lemmings. She has placed in the top 10 at national events and won an overall title in competition.
25-year-old track-and-field athlete Emily Loogman. In 2014, as a junior at Point Loma Nazarene University in San Diego, Loogman placed first in the heptathlon at the Pacific West Conference Championships.
Nashville-based fitness instructor and model Haley Jade Poston. The 26-year-old was also a competitive cheerleader in high school.
Second-generation wrestler and former figure skater Karissa Rivera. The 26-year-old from New Jersey wrestles as "Karissa the Cherokee Warrior" and recently saw action against Lacey Evans on NXT TV. Her father wrestled under the name Steve King.
"Lady Frost" Brittany Rae Steding, a competitive gymnast-turned-wrestler from Pittsburgh.






Are you familiar with any of these names? Let us know on social media @theCHAIRSHOTcom and always remember to use the hashtag #UseYourHead!
Chairshot Wrestling News Shuffle: Mickie James Update, Jeff Hardy, RAW Ratings and More! (7/17/19)
News Involving: Mickie James, Finn Balor, Jeff Hardy, RAW Ratings and More!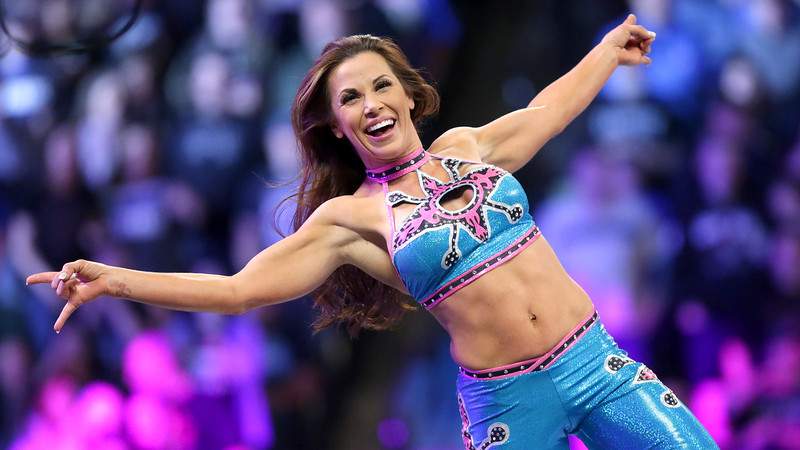 News Here! Mickie James Update, Jeff Hardy, RAW Ratings and More!


Latest On Jeff Hardy
In Monday's shuffle I discussed the news on Jeff Hardy's latest public intoxication arrest. Since then, more details have been released regarding the incident. TMZ is reporting that Hardy smelled of booze and was passed out in a public stairwell before being arrested.
Jason's Take
Once again, Hardy's struggles with addiction have been well documented in the past, so I am not going to comment on them. Here is hoping that he is able to get things in order and get his life on track.
RAW Ratings See An Increase
RAW continues to slowly climb out of the ratings hole, as this weeks ratings showed an increase in viewership. The hourly breakdown looks like this:
Hour 1 – 2.379 million viewers
Hour 2 – 2.503 million viewers
Hour 3 – 2.478 million viewers
Jason's Take
This is good news for WWE, RAW, and USA, as RAW typically has had a hard time keeping viewers into the third hour. RAW was actually a very solid show last night, and one of the first RAW's in a very long time that I watched from start to finish while it aired live. Slowly, but surely, WWE will do what they can to climb out of the hole.
Mickie James Undergoes ACL Surgery
Earlier today, WWE star Mickie James went under the knife to repair her injured ACL. The injury looks to keep her out of the ring into next year. Her husband, Nick Aldis, took to Twitter to update fans on the successful surgery.
UPDATE: Surgery was a complete success. I'm sure when she's feeling up to it she'll share more. Thank you all! 🙌 https://t.co/RxCHyko2UQ

— Nick Aldis (@RealNickAldis) July 16, 2019
Jason's Take
Mickie James is still a very talented wrestler who adds depth to the women's division. There is still a place for her on the roster, and one can assume that the WWE will want to keep her when she fully recovers.
Finn Balor Taking Time Off?
Finn Balor lost the Intercontinental championship at Extreme Rules, and the loss had many scratching their heads. However, it appears there is reasoning behind it according to Pro Wrestling Sheet, as Balor has requested time off from WWE to recharge. Though he requested time off, it appears that it will not be granted until after the upcoming SummerSlam pay per view.
Jason's Take
It will be interesting to see how Balor will be written off of TV. One could assume a SummerSlam match with Bray Wyatt will lead to his exit. Perhaps on his return, he could join his friends in The Club ?
Chairshot Wrestling News Shuffle: Jeff Hardy, RAW Reunion, Paul Heyman and More! (7/15/19)
News Involving Jeff Hardy, RAW Reunion, Paul Heyman and More!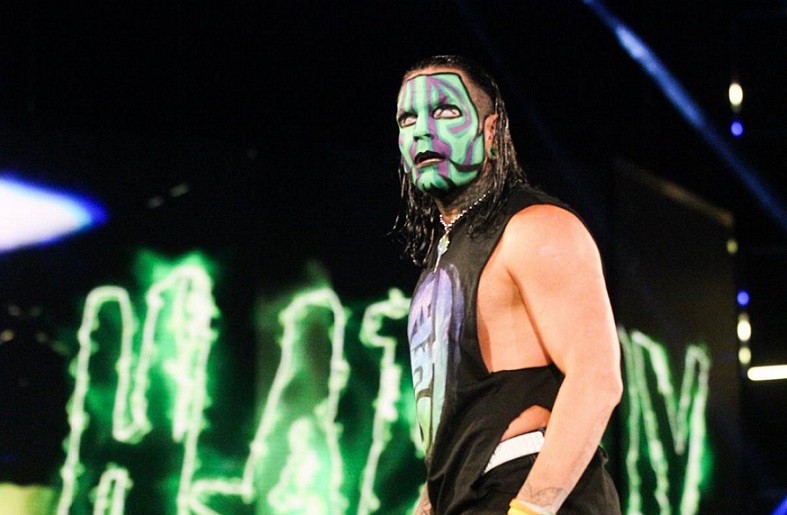 News here! Jeff Hardy, RAW Reunion, Paul Heyman and More!


Jeff Hardy Arrested
According to various news outlets this weekend, WWE star Jeff Hardy was arrested for public intoxication Saturday in South Carolina.Police said they received a report of an intoxicated person in Myrtle Beach about 11 a.m. Shortly after, authorities arrested Hardy without incident and charged him with public intoxication.Hardy posted a $153 bond and was released the same day.In a statement, WWE said, "Jeff Hardy is responsible for his own personal actions."
Jason's Take
Jeff Hardy's battles with substance abuse over the years have been well documented. After period of staying off the radar, Hardy has been in court twice over the past year for alcohol related issues. Here is hoping that Hardy can get things under control.
Huge RAW Planned For Next Week
During Sunday nights Extreme Rules pay per view, WWE aired a commercial for RAW Reunion that will take place on July 22nd. Some of the big names advertised include Hulk Hogan, Steve Austin, Scott Hall, Kevin Nash and Ric Flair.
It'll be the BIGGEST reunion in Monday Night #RAW HISTORY.

Don't miss #RAWReunion LIVE one week from tomorrow at 8/7c on @USA_Network! pic.twitter.com/ZrqEhxQmhR

— WWE (@WWE) July 14, 2019
Jason's Take
This seems like a reach for a quick ratings grab, but it is always cool to see the legends return. Potentially we could see some involvement from some of the legends for SummerSlam storylines ?
Paul Heyman Appears At EVOLVE Show
For those of you who didn't catch the EVOLVE 10th Anniversary show on the WWE Network Saturday night, you missed out on a hell of a show. You also missed out on an appearance from none other than Paul Heyman. Most wrestling fans know that Heyman mentored EVOLVE founder Gabe Sapolosky back in ECW.
"You're going to watch this match, and you're going to say to yourselves 'that was the moment we all knew that this industry is going to EVOLVE.'"@HeymanHustle makes a surprise appearance at #EVOLVE131 ahead of the Winner Takes All Match between @austintheory1 and @RealJDDrake! pic.twitter.com/7ugS1xMr60

— WWE (@WWE) July 14, 2019
Jason's Take
Those of you have followed my daily news shuffles, and the random In This Corner articles I put together, know that I rarely follow the indie wrestling scene. However, I took in both the EVOLVE show and AEW Fight For The Fallen. I was extremely impressed with the talent in EVOLVE, and my hopes are that WWE continues to broadcast their shows on the WWE Network.
Enzo and Cass Done With ROH ?
During April's G1 Supercard Show at Madison Square Garden, fans were shocked to see Enzo and Cass jump the guard rail and started attacking ROH stars. Many felt initially that this may have been a shoot, but it appeared to be a work to lead to a potential appearance in ROH for the two. However, according to Dave Meltzer on the latest edition of Wrestling Observer Radio, it appears the relationship between the former WWE stars and ROH is over before it truly began. According to Meltzer, NJPW was unhappy as they were not notified before hand of their appearance, and the company has cut their loses with the two.
Jason's Take
It's Enzo and Cass. I mean, with what little I follow ROH, I can't really see the two of them fitting with the company long term. However, if you want a team to be a legit heel right out of the chute, you could have that with those two.