WWE Raw And It's Lackluster Objectives As The "A" Show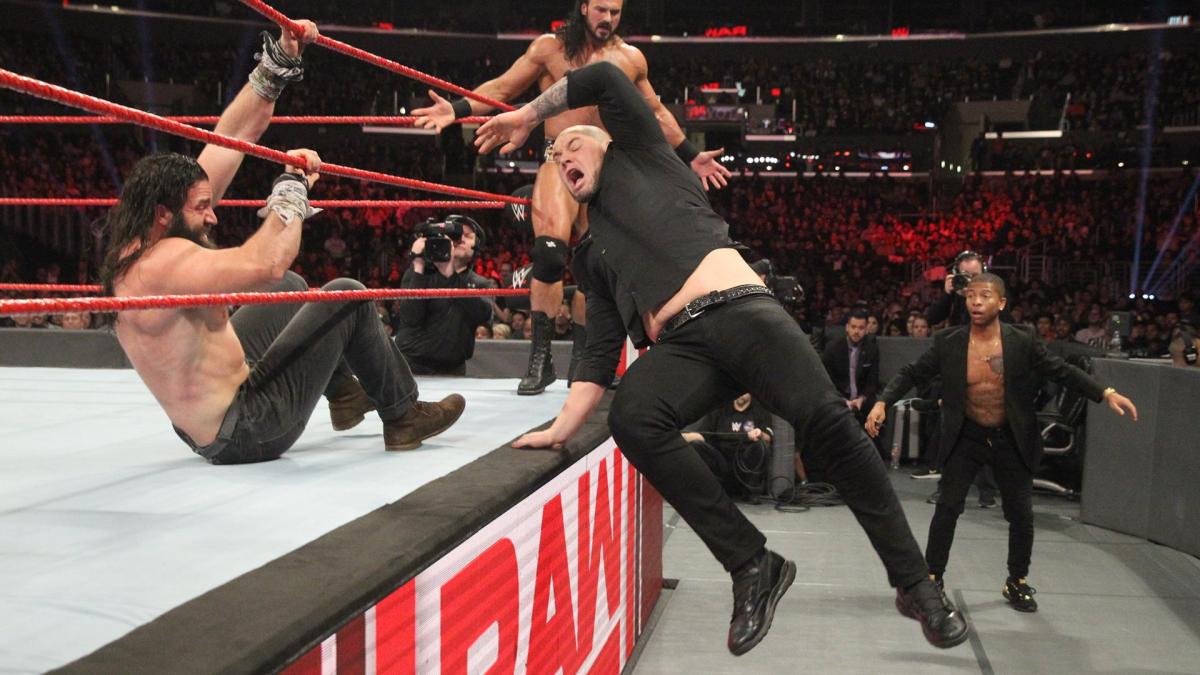 After the challenging edition of WWE Raw that aired last week, Sara Hirsch chimes in on the slanted objectives of the show moving forward.
Everyone has had something to say about last Monday's Raw, which was poorly received from fans to former talent.  It looks as everyone is on the same page when it comes to their dissatisfaction.  However this catastrophe of a Raw was a long time coming.
I had written a column on the Chairshot several months ago talking about the downward spiral that is Monday Night Raw.  And while there are major changes with Roman Reigns battling Leukemia in addition to Braun Strowman's elbow injury, there is still so much ground to cover to make Raw what it once was.  There is no excuse as to why Raw is suffering like it is.  The company touts Raw as its "A" show, but in reality it is anything but.
There are glimmers of hope woven in to the mess Raw is in.  Seth Rollins, Dean Ambrose and Finn Balor are more than capable to fill the main event duties.  Others are coming around slowly but surely.  And while time management is still an issue, perhaps another issue that could be brought to attention is what the show lacks.
Raw certainly doesn't lack the talent, but one standout point to what it does lack is moment makers.  Star making moments such as what Becky Lynch did several weeks ago.  Moments like that is something that us older fans crave.
This is what NXT flourishes in, creating the massive hype behind their talent en route to the main roster.  But we know all too well what happens with most NXT alumni once they make the transition to the main roster.  That is another story for another day.  Meanwhile, look no further than Authors of Pain.  Terrible booking decisions completely kill their momentum – as the young guns had dominated the NXT Tag Team Division with Paul Ellering on their side.  Drake Maverick, not so much.
Back to the subject of moment makers, one particular moment that stands out for me is the Raw before WrestleMania this year.  I took my nephew to the show, which we had a good time until Cena came out and called The Undertaker.  As fans know, Taker did not show up to challenge Cena until WrestleMania.  There was nothing added to the hype of the showdown prior to the squash in New Orleans.
Perhaps it was a missed opportunity more than anything, but in that moment when Cena walked behind the curtain, the disappointment was real.  While The Undertaker only makes occasional appearances, the fact that Cena hyped the crowd up only to let them down was abysmal.  The realization of no satisfaction and payoff has been swirling in my mind since that night.
The frustration of not seeing a payoff on Raw is even bigger when segments like that happen.  The satisfaction aspect of storylines are absent from the program.  Too many times there were missed opportunities when all components were there.  It's like the answer to reviving Raw is right there, but WWE is drowning in dollars to see it.
I believe Raw is going in the right direction when it comes to the Riott Squad and Elias.  Monday night, Elias would be the one to interrupt General Manager Baron Corbin, followed with taking a sick reverse Alabama Slam on the steps.  That was a standout moment for me, even though there was room for improvement.
The Riott Squad has been the MVPs of the Raw Women's Division, as they have been dominating for almost a year now.  There has been more input to get heat on the group, which isn't unnoticed.  It goes back to the payoff factor – now with Natalya at the cornerstone of the Riott Squad's target zone there are plenty of chances to make good on an awesome moment to come full circle with the former Smackdown Women's Champion.
WWE has also capitalized on the controversial mishap between Nia Jax and Lynch.  Fans are invested in this, which Jax's actions resulted in a real injury.  Jax is now the most hated woman on the main roster, and true wrestling fans wouldn't want that any other way.  The mishap has been a hot topic in the Women's Division, and it only makes Jax and Lynch even bigger.
So much negative points overlook Raw's high points.  Raw desperately needs all it can to stand behind its "A" show claims.  There is no way someone can say it's the "A" show with one hundred percent confidence.  The ratings and reactions to the show say otherwise.  Forget the so-called "clean sweep" at Survivor Series – if anything else it was something to try to make things better on the Red brand.  It didn't work, didn't make any progress, and it certainly didn't help matters for anyone.
Raw needs revitalization, and has needed that for a long time.  What is it going to take to get Raw back to where it belongs?
What do you think?
Let us know on social media @theCHAIRSHOTcom and always remember to use the hashtag #UseYourHead!