WWE Raw And It's Lackluster Objectives As The "A" Show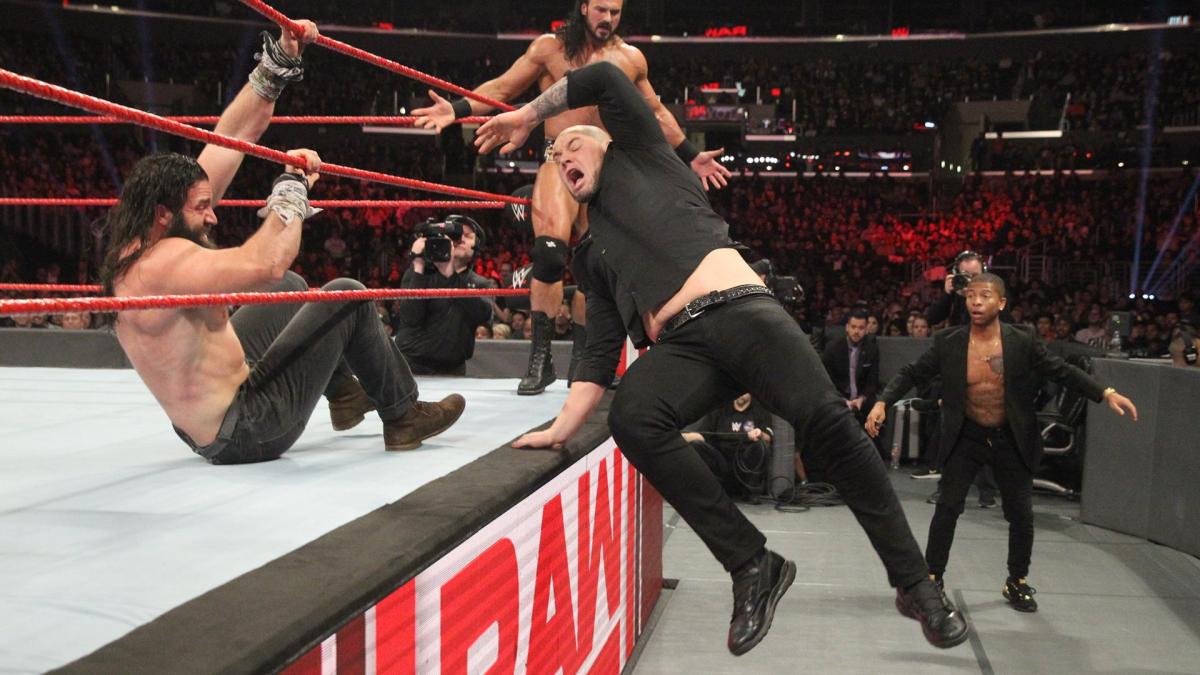 After the challenging edition of WWE Raw that aired last week, Sara Hirsch chimes in on the slanted objectives of the show moving forward.
Everyone has had something to say about last Monday's Raw, which was poorly received from fans to former talent.  It looks as everyone is on the same page when it comes to their dissatisfaction.  However this catastrophe of a Raw was a long time coming.
I had written a column on the Chairshot several months ago talking about the downward spiral that is Monday Night Raw.  And while there are major changes with Roman Reigns battling Leukemia in addition to Braun Strowman's elbow injury, there is still so much ground to cover to make Raw what it once was.  There is no excuse as to why Raw is suffering like it is.  The company touts Raw as its "A" show, but in reality it is anything but.
There are glimmers of hope woven in to the mess Raw is in.  Seth Rollins, Dean Ambrose and Finn Balor are more than capable to fill the main event duties.  Others are coming around slowly but surely.  And while time management is still an issue, perhaps another issue that could be brought to attention is what the show lacks.
Raw certainly doesn't lack the talent, but one standout point to what it does lack is moment makers.  Star making moments such as what Becky Lynch did several weeks ago.  Moments like that is something that us older fans crave.
This is what NXT flourishes in, creating the massive hype behind their talent en route to the main roster.  But we know all too well what happens with most NXT alumni once they make the transition to the main roster.  That is another story for another day.  Meanwhile, look no further than Authors of Pain.  Terrible booking decisions completely kill their momentum – as the young guns had dominated the NXT Tag Team Division with Paul Ellering on their side.  Drake Maverick, not so much.
Back to the subject of moment makers, one particular moment that stands out for me is the Raw before WrestleMania this year.  I took my nephew to the show, which we had a good time until Cena came out and called The Undertaker.  As fans know, Taker did not show up to challenge Cena until WrestleMania.  There was nothing added to the hype of the showdown prior to the squash in New Orleans.
Perhaps it was a missed opportunity more than anything, but in that moment when Cena walked behind the curtain, the disappointment was real.  While The Undertaker only makes occasional appearances, the fact that Cena hyped the crowd up only to let them down was abysmal.  The realization of no satisfaction and payoff has been swirling in my mind since that night.
The frustration of not seeing a payoff on Raw is even bigger when segments like that happen.  The satisfaction aspect of storylines are absent from the program.  Too many times there were missed opportunities when all components were there.  It's like the answer to reviving Raw is right there, but WWE is drowning in dollars to see it.
I believe Raw is going in the right direction when it comes to the Riott Squad and Elias.  Monday night, Elias would be the one to interrupt General Manager Baron Corbin, followed with taking a sick reverse Alabama Slam on the steps.  That was a standout moment for me, even though there was room for improvement.
The Riott Squad has been the MVPs of the Raw Women's Division, as they have been dominating for almost a year now.  There has been more input to get heat on the group, which isn't unnoticed.  It goes back to the payoff factor – now with Natalya at the cornerstone of the Riott Squad's target zone there are plenty of chances to make good on an awesome moment to come full circle with the former Smackdown Women's Champion.
WWE has also capitalized on the controversial mishap between Nia Jax and Lynch.  Fans are invested in this, which Jax's actions resulted in a real injury.  Jax is now the most hated woman on the main roster, and true wrestling fans wouldn't want that any other way.  The mishap has been a hot topic in the Women's Division, and it only makes Jax and Lynch even bigger.
So much negative points overlook Raw's high points.  Raw desperately needs all it can to stand behind its "A" show claims.  There is no way someone can say it's the "A" show with one hundred percent confidence.  The ratings and reactions to the show say otherwise.  Forget the so-called "clean sweep" at Survivor Series – if anything else it was something to try to make things better on the Red brand.  It didn't work, didn't make any progress, and it certainly didn't help matters for anyone.
Raw needs revitalization, and has needed that for a long time.  What is it going to take to get Raw back to where it belongs?
What do you think?
Let us know on social media @theCHAIRSHOTcom and always remember to use the hashtag #UseYourHead!
WWE TV Ratings Still Matter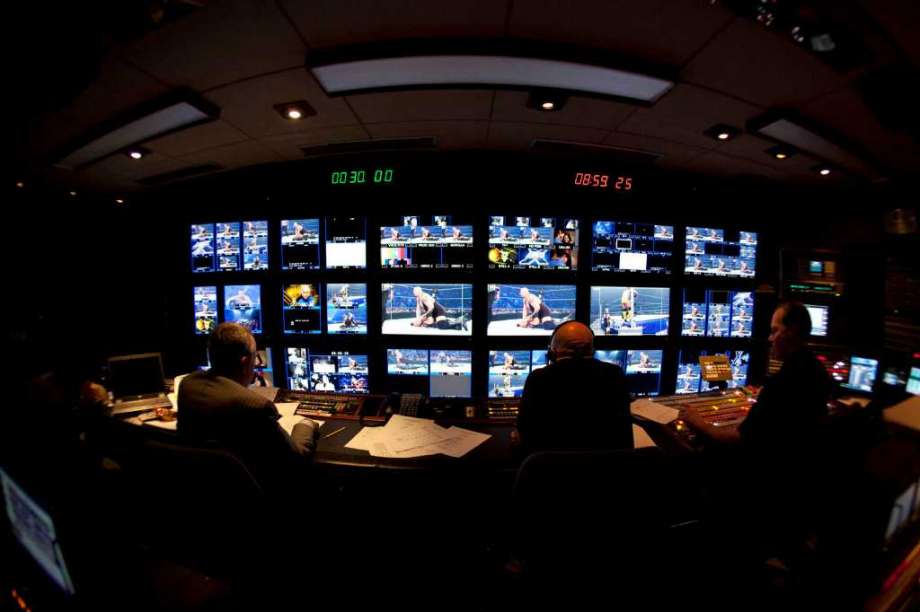 For the average WWE internet fan, TV ratings often support or refute claims about the product. But do TV ratings still matter?
In today's TV landscape, the value of TV ratings has lost most of its importance because of the appearance of YouTube and torrent sites. WWE has used this excuse and the birth of the WWE network in a way of explaining why the ratings are down, and in a way, they are right, but WWE can't use this excuse forever, at some point they have to see that their product they show to the fans weekly is the problem.
In the last couple of weeks RAW have been unwatchable and some of the worst WWE has to offer while ''the B show'' SmackDown has been doing great and NXT is still on fire in terms of booking.
RAW and SmackDown have a symbiotic relationship, and this is so clear nowadays looking at the ratings. RAW's terrible numbers affect SmackDown because of the stigma of being the B show and the fact that a lot of people use the logic of ''if the A show is bad, the B show will be bad as well''  but this logic is wrong and SmackDown is paying the price for RAW's mediocre performances which is a shame because SmackDown is killing it in almost all of its creative.
How Should Ratings Be Used?
The TV ratings in the most cases are used by TV shows in a way to measure what things are doing well and bad for a show while also listening to the audience, two things that WWE is oblivious of. WWE pretends to listen but its not true and the ratings reflect that.
The big amounts of money WWE will receive in 2019 from FOX and USA will only make things worse since WWE will not improve in terms of creative and things may actually get worse, which is a shame looking at the roster WWE has right now,and the ratings will still go down.
The only way that WWE will ever change is if the ratings of RAW fall under 2 million spectators and the WWE stock falls big time but both cases are very improbable to happen any time soon specially with The WWE stock having great numbers almost every day in Wall Street.
Could A Change Be Coming?
The XFL could be of tremendous help for WWE's TV ratings in a weird way. In 2020 with the launch of the XFL, Vince could actually leave the control of WWE creative to Triple H, in a way to focus full time on the XFL, Triple H's booking could be the fresh start the main roster of WWE needs and could potentially improve the viewership of the two biggest shows WWE produces weekly.
Currently the ratings are a reflection of WWE's poor booking decisions and change may actually never happen and at some point fans will either quit wrestling or will change their loyalty to another promotion that can actually deliver the wrestling the fans want to see and only time will tell if WWE will ever be affected by this terrible viewership numbers they are drawing weekly.
Let us know what you think on social media @theCHAIRSHOTcom and always remember to use the hashtag #UseYourHead!
ROH In 2019: Top 5 Things To Watch For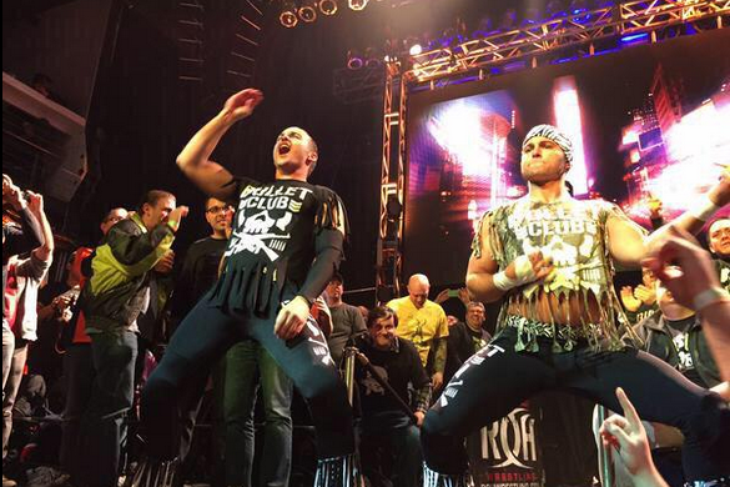 Greg DeMarco explores the potential for a company-altering 2019 on the horizon for ROH.
As Ring Of Honor heads into Final Battle 2018, the company finds itself at a crossroads of sorts. Things might look quite different at the 2019 edition of the company's annual capstone, and the year of 2019 could be quite a journey to get there.
Or not. That's the really interesting part.
Here are my Top 5 things you need to watch for in 2019 for ROH.
(I am publishing this before Final Battle because the event itself, and subsequent tapings, will likely go a long way towards shaping 2019, and might answer some of the questions posed below.)
5. Continued Production Upgrades
This one seems like a "no brainer," as the company has continually upgraded production equipment and production values over the past few year. Last year's Final Battle was no different, with a new lighting rig that was almost too big for the Hammerstein Ballroom.
But this is on the list for a bigger reason: people are too hard on ROH for this subject.
I think people watch Ring Of Honor and expect WWE quality, or even IMPACT Wrestling quality. Yes, they are owned by a television broadcast company, but that company does more distribution than production. And the production they do is local news, mostly from affiliates they purchased.
They don't do live sports, which is what ROH is. I've never really understood the thinking of fans when slamming ROH for this. But I do see it continuing to get better.
4. The Elite Departs…? (Big Shoes To Fill)
Talent turnover could be its own category, but let's be honest here: The Elite has made themselves the most valuable talents in Ring Of Honor.
Cody Rhodes and The Young Bucks, specifically, have had a hand in building the ROH of today, the one that partnered with New Japan to sell out Madison Square Garden for WrestleMania Weekend in 2019.
If Cody and The Bucks, along with "Hangman" Adam Page and ROH part-timer Kenny Omega do indeed leave, the void will be massive. "Next man up" is a great idea in theory, but this isn't football. The "next man" doesn't have the following to make an impact like The Elite did.
And because he was "spoiled in talent," Delirious hasn't spent the time and broadcast resources to build their replacements.
But here's the biggest what if: What if they don't actually leave?
Final Battle is supposed to be the last night for Cody Rhodes and The Young Bucks (among others), but what if it isn't? The trio already put on ALL IN, a "non-ROH" event that drew 10,000 fans in Chicago while under a Ring Of Honor contract.
Yes, they've filed trademarks for All Elite Wrestling, Double Or Nothing, and All Out, with those filings coming from Jacksonville. They are linked to the Jaguars owner. But does that mean they have to leave ROH?
Not hardly. No one has said that All Elite Wrestling is going to be a weekly or even monthly product. Nothing of the sort, actually. It's entirely plausible that Cody Rhodes and The Young Bucks could stay with Ring Of Honor and be given the freedom to put on the All Elite events that offer them more fulfillment.
In fact, having a "working relationship" with All Elite Wrestling can only benefit ROH. If talent has the chance to work 2-4 All Elite "mega-indy" events per year, while working a full ROH schedule, plus New Japan and international bookings, than said talent actually has an option outside of WWE to make a great living. No one company can provide that to many, but the combination of ROH, All Elite, and NJPW can. That's a point many are overlooking.
3. A Departure For Christopher Daniels
Yes, losing The Elite is big. Bigger than any other talent loss the company could endure during this time of transition. But that doesn't speak to the potential loss of Christopher Daniels.
All three members of SoCal Uncensored (Daniels, Frankie Kazarian and Scorpio Sky) are rumored to be leaving ROH at the end of the year. Daniels and Kazarian are under contract, and if Sky is contracted it's not likely a full deal as he has been working independent dates throughout the year.
Daniels, Kazarian, and Sky have a good relationship with The Bucks and Cody, and Kazarian is actually in business with Rhodes outside of wrestling. So their involvement in whatever All Elite Wrestling does is an easy assumption.
But if Daniels does go, they are losing more than an in-ring talent. He is one of the most influential backstage personalities the company has. Seemingly ageless, at 48-years old and with over 25-years of wrestling experience, he has helped craft some of the best in-ring showdowns ROH has seen over the past few years.
The Ladder War that took place at All Star Extravaganza (The Addiction vs. The Motor City Machine Guns vs. The Young Bucks) was one of the best inc company history, and saw the first reports of Daniels' work backstage in an agent-like capacity. He has since gone on to hold the ROH World Championship, and his partners Kazarian and Sky are the current ROH World Tag Team Champions.
Daniels, along with Kazarian, have a heavy influence over the talent in ROH, especially the younger talent. There is no one better to learn from than "The Fallen Angel," and if he goes an irreplaceable amount of knowledge and impact will follow him out the door.
And in writing this section I cannot neglect Frankie Kazarian, himself closing in 20-years in the business and an amazing talent in front of and behind the camera, and Scorpio Sky, himself 35-years young, is just not getting the recognition he deserves as a performer. All three are tremendous losses for the company if they do indeed depart.
2. New Talent Coming In
With talent (potentially) leaving the company, opportunities are created for new talent to enter. One is already there, and two more have been recently announced.
Jeff Cobb: Cobb, recently killed off of Lucha Underground seemingly to end his role as Matanza Cueto, was long considered one of the best talents not signed to any major company. His signing is a major coup for ROH, and he's already the World TV Champion. If the company plays their cards right, he could have a Samoa Joe like run through 2019 and beyond, and be a star they can catapult to main event status with ease.
PCO: The former Quebecer (not a Mountie) had a career resurgence in 2018, becoming one of the fanbase's favorite stars at the young age of 50. Faced with losing The Elite, ROH was smart to sign the man who is arguably the most sought after talent not named Cody Rhodes, Matt Jackson, Nick Jackson, and/or Kenny Omega.
Brody King: With 3.5 years of experience, Southern California's King has fast become one of the most reliable talents in independent wrestling, providing stellar match after stellar match. His signing proves that ROH is looking beyond the New England area for talent–and they'd be smart to look into other Santino Bros Academy grads while they're at it.
Personally, I am surprised we haven't seen more talent announcements. As I've hinted above, I am not 100% certain The Elite and/or SCU end up leaving, as recent comments by Cody, The Bucks, and ROH COO Joe Koff could be more posturing than anything.
If so, then look for more talent to be signed by ROH–and that's a good thing. Otherwise it's "more of the same," and as much as I love Jay Lethal and The Briscoes, they need fresh talent to work with in order to keep the product interesting and relevant.
1. The New Japan Relationship
It might not be the most fun to admit, but ROH might not be in in the "Number 2" position in the United States without the New Japan relationship. In fact, it's really easy to argue that ROH needs NJPW more than New Japan needs Ring Of Honor.
That's why the company gets by not putting ROH talent over, regardless on which side of the ocean the match takes place. And if The Elite leaves, Harold Meij and company have even influence over ROH.
G1 Supercard is already a huge success, despite nothing being announced outside of a few talents. The event at Madison Square Garden is going to be nothing short of amazing, and anyone in attendance is sure to leave happy regardless of The Elite's presence.
But what happens after? What I want to see happen is simple: the ROH World Champion after Jay Lethal (let's just use Jeff Cobb as an example) needs to be put over by a big name from New Japan. A Tetsuya Naito level name.
Basically, ROH needs to stand up for themselves, and be treated as an equal to NJPW in their booking, not as a little brother. Otherwise the relationship remains one-sided, and hurts ROH despite helping them draw.
---
2019 is set to be a very telling year for ROH, and I personally plan to devote more time and energy to covering their product. Many of you know that I worked for Ring For Honor in 2010 as I was their local contact for the Phoenix events that happened during WrestleMania 26 weekend. Nearly everyone I worked with on that weekend is gone, but my love for the company and my desire to see them succeed hasn't left at all.
Hopefully 2019 will be a year that ROH transitions into a strong #2 option, a true alternative to the WWE product.
Let us know what you think on social media @theCHAIRSHOTcom and always remember to use the hashtag #UseYourHead!