WWE Week in Review: December 17-23, 2018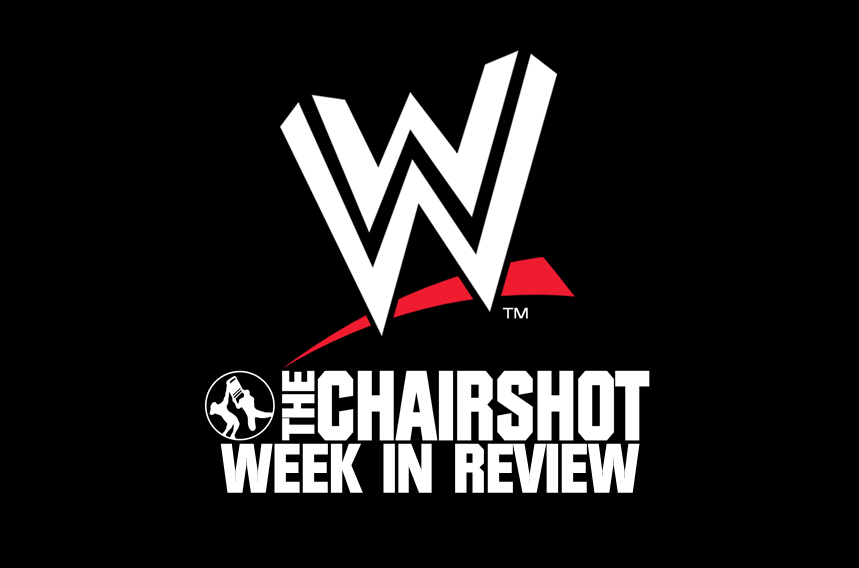 T'was the week before Christmas and on WWE, we got a lot of great stuff for everyone to see!
On RAW, the McMahons return with a lot of big changes, and Corbin must pay for his tyrannical rages. Dean Ambrose looks to gloat on his win, but Tyler Breeze and Seth Rollins try to make him pay for his sin. The AoP look to regain their gold, but the other teams look to get rid of the old. Ronda Rousey comes looking for a fight and gets a big surprise to finish the night.
On Smackdown, more changes are in store, but a lot of toes got stepped and caused a furor. Becky Lynch and Charlotte Flair are out for revenge, but Naomi steps up and nearly walks away with the win. The Usos call out the Bar for another shot, but the Good Brothers and SAnitY are starting to get hot. The main event features a newcomer with heart and ends the night on a promising start.
In NXT UK, Father Christmas is lurking, but so are bruises, fighting and superstars working. Isla Dawn looks to work her magic, but Rhea Ripley makes sure her attempts turn tragic. Fabian Aichner looks for wins, but also makes sure Andrews and Webster pay for their sins. Gallus and Mustache Mountain continue their fight, but will the Big Strong Boys be able to get a win for the night? Toni Storm returns with such a clatter, but she proves that she's well and nothing's the matter.
On 205, the Cruiserweights are searching for fights and there are plenty to fill up the night. Hideo Itami is demanding respect but Noam Dar gives him a fight he didn't expect. Buddy Murphy wants a challenger to go for his gold, but will he have a challenger new or old? Brian Kendrick and Tozawa and the Party of Gulak have a street fight but who will be the last team standing at the end of the night?
On NXT, there's feuding, fighting, and punching galore, and there's plenty more of that in store. Team Sane and Three Horswomen meet for a fight, and the Horsewomen got quite a surprise and a fright. Heavy Machinery look to impress the Undisputed Era with their skill and convince the heels to not go for the kill. Black and Gargano meet in a cage and Black discovers a surprising new reason to rage.
So, how did WWE do with all of these stories and bouts? Let's read together and see what it was all about!
RAW
The McMahons: Well, it wouldn't be Christmas without a family get together and that's what we got this week. Vince McMahon made his return to his baby, Monday Night RAW. He teased the crowd a little bit, saying he didn't want to hear any boos, which the crowd gave him. Vince admitted that things on RAW haven't been going well, but was man enough to admit that he can't do it alone. Out comes RAW commissioner, Stephanie McMahon, who was joined by COO, Triple H, who was also not wearing a sling on his arm. Then, just for a REAL surprise, they were joined by Shane McMahon.
So, why the big reunion? Well, Stephanie said that they've all realized that they haven't been doing a great job of running things lately and that things need to change. The McMahons are here to take back RAW and Smackdown in a united effort. There's going to be some call-ups and fresh match-ups. Everyone's thrilled to hear this!
Well…not EVERYONE.
Baron Corbin: If you're Baron Corbin, you haven't been having a great week. First, he lost his TLC match against Seth Rollins, then he not only lost his match against Braun Strowman, but he was beaten to a pulp by Angle, Balor, Roode, Gable, Crews, and Heath Slater, and lost his job as RAW General Manager. Corbin decided that he wasn't going to stand for this and confronted the McMahons, complaining that Sunday's match wasn't fair.
The McMahons seemed amused by Corbin's whining and the fans' VERY loud booing, though they tried, not very hard, but tried to get the fans to hush. Triple H figures out the point of Corbin's whining and comments that Corbin wants his job as GM back. Corbin agrees and says that he could do a lot of great things with all the McMahons backing him.
The McMahons had a discussion and a vote: No, No, and HELL no. However, Vince was feeling generous, and after a little more discussion, Corbin was offered a deal: If he wins his match tonight, he'll get to be RAW General Manager again. His opponent, Kurt Angle!
Before the fun could start, Stephanie 'remembered' that they hadn't brought out a referee for this and brings in RAW's newest ref, Heath Slater. It actually looked like Corbin might pull this off, when Triple H 'remembered' something too, because it's hard to think with 15k people BOOING at the top of their lungs, this is going to be a HANDICAP match! Out come Apollo Crews, Bobby Roode, and Chad Gable.
Could things get any worse for poor Baron Corbin? Sure they could. Shane comes out and admits that, in his excitement to be back on RAW and in Sacramento, he forgot to tell everyone that this match was No Disqualification. Well, now it's on! Corbin's opponents bail out to grab some equalizers and we get a game of 'Hit Corbin With a Chair'. Everyone hits their finishers and Baron Corbin is SOUNDLY defeated. To add further insult to injury, Corbin is then Olympic Slammed through a table. Merry Christmas!
Corbin, showing that he not only can't take no for an answer, but has delusions of competence, confronted Seth Rollins later on in the show, blaming him for the McMahons' loss of confidence in him after goading him into that TLC match last week. Rollins is less than impressed and answers Corbin with a punch in the face.
Dean Ambrose vs Seth Rollins: On Sunday, Dean Ambrose kept his word with the WWE Universe, he got Seth Rollins to lose his famous self-control, and walked away with the Intercontinental Championship. On Monday, WWE's Moral Compass came to the ring, with his bodyguards in tow. Ambrose wasn't happy with the fans' booing and jeering, they should be bowing down to him! Rollins choked in the clutch and failed to keep control of himself and Ambrose has the title. Rollins had once been a double champ, but Ambrose vowed to make sure his former friend had nothing.
Ambrose fully planned to completely destroy Rollins on every front, but he gives Rollins a third choice: Come to the ring, man up, and admit that Ambrose was right. When Rollins seemed to decline the offer, Ambrose decided to take a page out of Rollins' book and issued an open challenge, but not for the title, since Rollin doesn't deserve it. When Rollins still refused to show his face, Ambrose dismissed him as a little whiner who's mad he didn't get his way.
Getting bored, and irritated, Ambrose issued an Open Challenge FOR the IC title, but he still doesn't get Rollins, he gets Tyler Breeze.
His match with Ricochet last week seemed to have lit a fire in Prince Pretty, because he took it to Ambrose. However, Ambrose broke out some of his new moves and turned things around. Prince Pretty wasn't going to go away that easily and fought back, but Ambrose refused to stay down. Ambrose would pull out the win by countering Breeze into a nasty Dirty Deeds for the win.
Ambrose's victory was short-lived, however. Rollins' music hit and Ambrose was hit from behind by one of his trusty bodyguards, who was revealed to be Seth Rollins. The other goons attacked Rollins, giving Ambrose time to escape, but Rollins took care of them and stared down at his former friend.  This isn't over. Will Rollins get another chance at the Intercontinental Championship?
RAW Women's Division: Ronda Rousey was feeling pretty confident as she came into RAW this week. She'd retained her championship against Nia Jax and got some revenge by costing Becky Lynch and Charlotte the SmackDown Women's Championship. Rousey wasted no time in tooting her own horn about her accomplishments, calling herself a real champion. She then issues an open challenge.
Backstage, a VERY frightened production team is faced with the ENTIRE RAW Women's Division, all of whom want a shot at Rousey. Finally, Den Mother Stephanie settles the matter by taking all of them out to the ramp and announces that instead of an Open Challenge, there's going to be a Gauntlet Match to decide the new #1 Contender!
The Gauntlet match was really good, and it came down to Sasha Banks vs Natalya Neidhart and despite a valiant effort from Sasha, she was forced to tap out to the Sharpshooter. So, it'll be Natalya vs Ronda Rousey for the RAW Women's Championship next week.
RAW Tag Team Division: Shane McMahon was giving an interview about being back on RAW, when he was confronted by an angry Drake Maverick and AoP, who were still steamed about their shocking loss to Roode and Gable last week. The AoP want their titles back, but Shane demurred for a few reasons 1. The rematch clause is a little antiquated. 2. Corbin basically handed the AoP the titles in the first place when he had Seth defend the titles despite not having a partner. Shane offers another solution: AoP will take on B-Team, the Revival, and Lucha House Party in a Fatal Four Way and the winner will be the new #1 Contenders. AoP and Maverick are steamed about this but, given Maverick's treatment of the rematch clause on 205, it's pretty funny.
If Roode and Gable's victory last week was shocking, the results of the Fatal Four Way was jawdropping. AoP were the clear favorites, but the other teams were just as determined, taking AoP out of the game at every chance. In the end, the Revival would pull of the win by hitting the Shatter Machine on Bo Dallas. The Revival are the NEW #1 Contenders for the Tag Team Championships!
Finn Balor vs Dolph Ziggler: Two weeks ago, Finn Balor helped Dolph Ziggler beat Drew McIntyre on RAW. On Sunday, Ziggler helped Balor get a win over McIntyre. However, if you think that these two would get along in the name of 'The enemy of my enemy is my friend', you'd be VERY wrong. Both men were surprisingly NOT happy with each other's interference and met for a match to clear the air.
The match was as great as you'd expect. The two men tore each other apart, but the Scottish Psychopath, still steaming over his humiliating loss on Sunday, stuck his nose in, giving Balor a DQ win over Ziggler.
McIntyre wasn't done, however, he attacked Ziggler and Balor, taking both of them out with Claymore Kicks. Can Ziggler and Balor put their issues aside to deal with McIntyre or will the Psychopath's reign of terror continue.
Elias vs Bobby Lashley: Elias got the technical victory over Lashley on Sunday, but Lashley was the one left standing after Rush hit Elias with his own guitar. On Monday, Lashley and Rush mocked Elias by copying his trademark entrance. According to them, no one wants to hear another Elias song, they'd rather see the work of art that is Lashley, which involves the gratuitous ass shot. However, the Drifter wasn't going to stand for being mocked and knocked Lashley into next week with the guitar. Guess this feud isn't close to being over.
SmackDown
The New Era: One thing that sucks when companies reorganize is that good employees often get tossed out along with the bad ones, and that's what happened to Paige. Despite doing a great job of running SmackDown, the return of the McMahons meant that Paige was relieved of her General Manager duties, though Shane promised that she would have other duties on the show. Paige was clearly unhappy about this situation, but she played the good sport, at least for now.
WWE Championship: Last week, Mustafa Ali proved his star power when he faced Daniel Bryan on SmackDown. This week, Ali took on Daniel Bryan in tag team action. Bryan's partner was Andrade Almas and Ali's partner was AJ Styles. Another little bit of news, Mustafa Ali did such a great job last week, he had been promoted to the SmackDown roster permanently.
The match was incredible, Ali showed no signs of nervousness being on the Main Roster and more than held his own with the big names he was with. Even better? Ali and Styles not only beat Bryan and Almas, but Mustafa Ali, in his second match on the main roster, PINNED the WWE Champion after an 054 Splash! Congrats, and welcome to SmackDown, Mustafa!
WWE United States Championship: Rusev pinned United States Champion, Shinsuke Nakamura, in a tag match a few weeks ago, so he SHOULD be the next contender for the United States Championship, right?
Rusev thinks so and thinks the McMahons should consider him one. He'd be great champion, he's a handsome super-athlete with a beard you could knit a sweater from. Rusev compared Nakamura to Sonic the Hedgehog and said that Nakamura could run all he wanted, but he can't get away from Rusev.
Nakamura, for his part, was decidedly less than impressed with his would be challenger. Why? Because of how he acts on Total Divas. Why should the leader of Nakamerica be afraid of a man who acts as silly as Rusev?
SmackDown Women's Division: After TLC, it's safe to say that Becky Lynch and Charlotte Flair are NOT happy. The now former Women's Champion felt, rightly, that she'd been screwed out of the SmackDown Women's Championship by Ronda Rousey. Surprisingly, though, Lynch seemed less interested in getting the belt back from Asuka, she wanted to get her hands on Ronda Rousey. However, Charlotte Flair came out, claiming that SHE had more reason than Becky to be mad at Rousey. New Women's Champion, Asuka came out and professed that she didn't see why they were making a fuss about Ronda Rousey, SHE'S the champion now!
Vince McMahon comes out and, showing that he really doesn't know how to deal with women, chides Lynch and Flair for their behavior, saying it was unbecoming and that they knew what they were getting into with a triple threat match. They need to take their issues up with Ronda Rousey…who is on RAW. Good one Vince.
On to Asuka, he congratulates her for her victory and asks if  she's ready to defend her title, which Asuka is, so Vince asks who in the back is ready for Asuka and Naomi, Asuka's friend and tag partner, answers the challenge.
The match was really great. Naomi and Asuka are not only a great tag team, they have the potential for a great rivalry as well. Ultimately, Asuka would retain the Women's Championship with a submission victory, which she made sure Lynch and Flair, who were at ringside, could see, but neither woman seemed particularly intimidated. This isn't over, but it's clear that Lynch and Flair have bigger things on their minds.
SmackDown Tag Team Division: The Bar retained their SmackDown Tag Team Championship over the Usos and New Day by pinning Xavier Woods. As far as the Usos were concerned, because neither of them were pinned, they were still contenders for the title and challenged them to a match. Instead, they got Gallows and Anderson, who have barely been seen on SmackDown since being drafted to SmackDown in the Superstar Shakeup.
Neither Gallows or Anderson seemed particularly impressed with the Usos, reminding us of last week's rap battle, while they themselves haven't even been on TV since August, while the tag team championship has been a hot potato between the Usos and the New Day. It's time for them to have their chance, not the Usos.
Bemused, the Usos pointed out that they weren't the reason Gallows and Anderson barely got any TV time. Gallows and Anderson didn't step up and it's either step up or get stepped on. So step into the Penitentiary or step out. A ref comes out and we get our answer.
The match was really great and it looked like the Usos were going to make Gallows and Anderson eat their words, when the Bar distracted Jimmy, but when Jimmy went up top, the Usos and the Good Brothers were attacked by SaNity, much to the shock of the Bar. However, their shock didn't prevent the Bar from picking SaNity's leftovers by attacking the Usos and the Good Brothers after SaNity left. Looks like the Bar have several challengers for the titles, but which will get there first?
Jeff Hardy and Samoa Joe: For the last couple of weeks, Samoa Joe has been playing sadistic mind games with Jeff Hardy, mocking him for his past substance abuse issues, much the same way he used Styles' family and the time he spent away from them against Styles in their feud.
However, unlike Styles, Jeff Hardy is much harder to rattle. He not only called Samoa Joe out, but kept his cool when Joe tried to claim that he was trying to help Jeff by telling everyone about Hardy's past substance abuse.
Hardy didn't buy Joe's reasoning, pointing out that Joe liked to pick at people's weaknesses because he's trying to compensate for his own insecurities. What weaknesses? Well, for one, despite his record in the indys and NXT, Samoa Joe hasn't held a title in two years. In fact, Joe hasn't held a single championship since debuting on the Main Roster.
Stung, Joe attacked, but Hardy was ready for that too. A Twist of Fate later, Joe's flat on his back in the ring and Jeff Hardy was walking out with his head held high. Maybe Joe should come up with another idea.
Miz and Shane McMahon: Last week, Shane confronted Miz over his increasingly out-of-control behavior in his quest to get Shane as his tag-team partner. This week, Miz, who can't take 'No' for an answer, tried a different line of persuasion, he went to Vince.
Miz laid on the schmooze, explaining himself and asking Vince for his blessing to be Shane's Tag-Team partner. A bemused Vince admitted that he's never been asked for his blessing, he also doesn't believe in them. If Miz wants Vince's approval to be Shane's Tag-Team partner, he's going to have to prove himself. Miz is put in a tag team match without being told who his partner or his opponents were.
Miz managed to land on his feet in this one, his partner was Mandy Rose and his opponents were R-Truth and Carmella. Despite a fabulous performance by Truth and Carmella, Miz and Rose were able to pull off a roll-up victory after Truth and Carmella had a dance break. Miz got the win, but will it be enough to impress Vince?
NXT UK
Episode 17
Jordan Devlin vs Mike Hitchman: Jordan Devlin has been making quite a name for himself in NXT UK, but the Wild Boar is looking to make his own name and defeating the cocky Irish Ace is the perfect way to do that.
It was a great match. Devlin played the cocky, arrogant heel to perfection and that worked really well against Hitchman's monster babyface role. It looked like Devlin might just have to eat crow, but Devlin was able to take advantage of  a missed cannonball and an AMAZING Ireland's Call later, Devlin would get the win and another name in his resume. Who is going to stop the cocky Ace?
Fabian Aichner vs Eddie Ryan: Fabian Aichner has been making quite a splash in NXT UK, defeating Mark Andrews in his first match while narrowly losing a second match against Flash Morgan Webster last week. This week, he took on Eddie Ryan in singles action.
The match was quick but still pretty good. Unlike Andrews and Webster, Eddie Ryan was of a comparable size to Aichner, so couldn't be tossed around the way Aichner's previous opponents had been.
However, despite Ryan's best efforts and an interesting looking headbutt to the stomach, Aichner's Spin and Win powerbomb (no, that's not the official name) was the deciding factor and the Italian Tank plows through another victim and puts his name in contention for Pete Dunne.
Mustache Mountain vs Saxon Huxley and Tyson T-Bone: Moustache Mountain haven't been having a lot of luck in their war against Gallus but with the arrival of the NXT UK Tag Team Championship belts looming, they were looking to gain some traction by taking on Saxon Huxley and Tyson T-Bone. Don't think that they're done with Gallus, though, in an interview, Seven and Bate promised that Gallus would be out of everyone's hair soon enough, right now, they needed to focus on Huxley and T-Bone.
It was a great match. Huxley and T-Bone aren't known as refined wrestlers, but they were able to keep up with Bate and Seven, who can brawl with the best of them. In the end, Moustache Mountain would get the pinfall after an amazing final sequence that really has to be seen to fully grasp. Hopefully, Johnny Saint saw that and put that down in any notes about worthy tag teams, Gallus issues or not.
Dave Mastiff vs Eddie Dennis: Last week, Dave Mastiff and Eddie Dennis met one-on-one in a battle of the undefeated streaks, and Mastiff ended up being the winner. The happy Mastiff was quite pleased with himself, giving Dennis credit for such a brutal match. When asked what was next, Mastiff hinted at the NXT UK Championship. However, he was attacked by an enraged Eddie Dennis, who clearly doesn't feel that he should've lost. Looks like Mastiff will have to teach the Headmaster from Hell another lesson before focusing on Pete Dunne.
NXT UK Women's Championship – Rhea Ripley vs Isla Dawn: Rhea Ripley has been on a tear since defeating Toni Storm in the Women's Tournament Finals, but Isla Dawn has been on a tear of her own and showed no fear of Ripley, challenging her to a match to her face.
The match between these two ladies was extremely good. The two women were a contrast in size and styles, but it worked very well for them. Dawn proved that she was more than a match for Ripley, who had a size and strength advantage over the White Witch, who had the power of the Goddess on her side.
Dawn nearly got an upset win with Call of the Quarters, but Ripley was able to power out. It would take a thunderous Riptide before Ripley could get away with the win. Ripley survived this round, but Isla Dawn definitely put her on notice that keeping that Women's Championship isn't going to be easy.
Episode 18
NXT UK Women's Division: She's BACK! After an absence of several weeks, Toni Storm came storming (no pun intended) back into NXT UK, looking to re-establish herself on the roster and get another shot at Rhea Ripley. Before she could do that, she had to take on newcomer, Charlie Morgan, who is also looking to put her name in contention for the Women's Title.
The match was amazing. Morgan made the mistake of slapping Storm, but Storm just smiled. Morgan kept fighting and nearly pulled off an upset win, but Toni Storm hadn't battled back from injury to lose her first match back. It would take a patented Storm Zero for Toni to get the win, but win she did. The Lightning From Down Under is back, look out Rhea Ripley.
*-*-*-*-*-*-*-*-*-*************************-*-*-*-*-*-*
Killer Kelly took on Nina Samuels in singles action. There's not much of a story to this match other than both ladies had been eliminated early on in the Women's Tournament and both lost to Isla Dawn.
Even without a lack of a story, this match was very good. Samuels didn't seem to think much of her opponent, but Kelly took it to her every step of the way and then some. However, it would take an underhanded hairpull to give Samuels the advantage and an Ushigoroshi later, Samues was the victor. It's not clear whether that win would be enough for a title shot, but Samuels definitely put her name in the pot for one.
Mark Andrews and Flash Morgan Webster vs Grizzled Young Veterans: Mark Andrews and protégé, Flash Morgan Webster have been making names for themselves and tag and singles competitors, and with the advent of the NXT UK Tag Team Championships, they're looking to add their names in the mix for title opportunities, but so were their opponents, the Grizzled Young Veterans.
The match was fantastic! GYV had a size and team experience advantage over Andrews and Webster, but Andrews and Webster had an advantage in speed and agility. Plus, the crowd took advantage of Gibson's foot phobia to help out.
However, GYV got an unexpected assist from Fabian Aichner, who was still out of revenge after his embarrassing loss to Webster last week. That ended up being the decided factor as Gibson was able to get Andrews to tap out, giving GYV a big win over the fan favorites.
Aichner wasn't done, however, he continued to attack Andrews, but Andrews was saved by Webster and the two were able to drive Aichner out of the ring, but this situation isn't over, especially since Aichner cost them the match. Where will this feud end?
When asked about his interference, Aichner was unapologetic. Andrews and Webster had it coming for what happened last (two weeks?) ago. Costing them the match isn't enough for him. He vows to find a tag team partner of his own to make sure the Rocking Mods don't get those NXT UK Tag Team Titles.
Joe Coffey vs Travis Banks: Gallus took out Banks weeks ago in the early days of their reign of terror, but now the Kiwi Buzzsaw is back and looking to get his revenge from Coffey.
Coffey came to the ring alone, either because he didn't view Banks as a threat or there's another plan in place. The match was really good. Coffey had a sizeable size and strength advantage over Banks, but Banks had speed and anger on his side and took it to Coffey every chance he got.
Much to Coffey's frustration, Banks proved frustratingly hard to put away, however, Coffey was able to keep his temper long enough to put Banks away with a HUGE spear and an All the Best.
Coffey gets a win, again, without his brother and Wolfgang around. Will he also be getting that title shot alone?
205 Live
WWE Cruiserweight Championship: Buddy Murphy defeated Cedric Alexander in their rematch at TLC and Mustafa Ali has been moved up to SmackDown Live. So, what does the future hold for the Juggernaut? The Juggernaut's wondering the same thing. His two 'biggest' threats have been taken care of. He wants Maverick to set up another challenge to find him another contender. Maverick agrees and the challenge will be announced next week. Who will be the next one to step up to the Juggernaut?
The first person to put his name in the hat for the challenge is former champ, Cedric Alexander. Murphy might hold the gold, but 205 is Alexander's show and he vowed to win the challenge and get back what he still considered HIS title.
Hideo Itami (with Ariya Daivari) vs Noam Dar: Since his debut on 205, Hideo Itami has been demanding respect and punishing anyone who didn't give him the respect he thinks he's owed. It seemed that he finally got the respect of Ariya Daivari, who wasted no time on Wednesday, trumpeting Itami's skills and chiding Drake Maverick for not giving Itami the opportunities that Itami's 'owed', saying the show would be 'cancelled' if Maverick didn't agree.
Unimpressed, Maverick threatened to suspend both men if they didn't shut up. However, Noam Dar came out and volunteered to take on the interlopers.
The match was SOOO good. Dar showed no intimidation of Itami and matched him step for step, even with Itami screaming about wanting respect the whole time. It would finally take a distraction from Daivari to give Itami the real opening he needed to put Dar away with a nasty GTS. Itami got one over on Dar, but will the Scottish SuperNova take this lying down?
Lio Rush vs Aaron Solow: Lio Rush, who has been busy getting Bobby Lashley to bend over to show off his glutes on RAW (seriously, WTF?!) is back on 205 and looking to remind everyone that he's still the Man of the Hour. To prove that he's got no time to waste, he sucker punches his opponent, but the match goes forward.
There's not much to say about this match, Rush showed his opponent no respect or mercy, quickly putting Solow away with two Final Hours and heading back to RAW.
Tag Team Street Fight – Akira Tozawa and Brian Kendrick vs Drew Gulak and Jack Gallagher: After months of cheap shots and hollow victories, it's all come down to this. Brian did get his Tozawa approved makeover, he shaved which makes an odd look with the still long, unkempt hair, but will this be enough to defeat Gulak and Gallagher, who still have their facial hair?
As far as street fights go, this was pretty good. The match started with Kendrick and Tozawa getting the jump on Gulak and Gallagher before the match started. It was pretty controlled chaos since, again, 205 goes on BEFORE SmackDown, but the standard street fight fare is here: Trashcan lids, chairs, electric leveler (?!), tables, the whole shebang.
In the end, the Unlikely Duo would pull out the win, but it was close and Gulak got his patented Gu-Lock locked in a couple of times. It would take a Super Sliced Bread #1 for Tozawa and Kendrick to get the win! Is this the end of things or will the Party of Gulak continue their campaign to fun Kendrick out of 205?
NXT
NXT Women's Division: The war of words between Team Sane and the Three Horsewomen came to blows this week when Io Shirai and Dakota Kai took on Jessamyn Duke and Marina Shafir in tag team action.
This was an incredibly good match. This was Duke and Shafir's debut match in NXT and they showed that they have the real chance of successfully making the transition from MMA to WWE like Ronda Rousey and Shayna Baszler have.
In the end, Shirai and Kai's teamwork and wrestling experience proved a more successful combination, but Duke and Shafir definitely made an impression on the NXT Universe. This feud isn't over.
One of those watching was GM William Regal, who announced that Io Shirai would be Combatant #4 in the big Fatal Four Way for the #1 Contendership for Shayna Baszler's Women's Title.
NXT Tag Team Division: Heavy Machinery may be getting ready to head to the main roster, but they're determined to go out with a bang as they take on Dwight Howl and Danny DeCarto.
This wasn't much of a match, with Undisputed Era watching from the stage, HM squashed their hapless opponents, putting them away with two Compactors and a DOUBLE Compactor (Ouch). Undisputed Era didn't show much concern, but it's clear that they'd be crazy or stupid to discount Heavy Machinery after that performance.
Dominik Dijakovic vs Aaron Mackey: After weeks of vignettes, Dijackovic made his much-anticipated debut on NXT. Macky, very wisely, tried to put as much air and real estate between himself and Dijakovic, but that proved for naught when Dijakovic absolutely DEMOLISHED poor Mackey, who barely got in any offense. One trip on the Feast later, Dijakovic got his first win in NXT. Look out, everyone.
Steel Cage Match – Aleister Black vs Johnny Gargano: It's time for the ultimate blow off. Johnny Gargano and Aleister Black look to end their feud once and for all in the unforgiving Steel Cage.
There aren't enough words in the English Dictionary to describe how great this match was, I actually forgot to take notes for it. Cage matches are always brutal, and this was no exception. Much like their match at War Games, Black and Gargano absolutely tore each other apart.
However, the biggest shock wasn't the match. Tommaso Ciampa, who will be meeting Black in Phoenix for Black's rematch, slammed the cage door on Black JUST when it looked like Black had the match won and attacked his upcoming challenger.
It LOOKED like Gargano's good side, like Darth Vader's in 'Return of the Jedi', would prevail and he would stop Ciampa so he wouldn't win so dishonorably, but to EVERYONE'S shock, including mine, DIY seemed to be reformed and Black paid the price. Gargano picked up the win after a nasty DIY vice. It's not clear what this means for NXT, but Black's going to have an uphill battle in his quest to reclaim his NXT title from Ciampa.
Tribute to the Troops
Ronda Rousey and Natalya vs Riott Squad vs Nia Jax and Tamina: All six of these women have had major issues with each other in one way or another and they're looking to settle the score in front of the Men and Women of our Armed Forces.
This was a great match. Riott Squad are criminally underrated, in my opinion, add in Jax and Tamina's power and you had a really good match. However, Rousey and Nattie would pull out the win after a DOUBLE armbar submission on Logan and Morgan.
Finn Balor and Elias vs Drew McIntyre and Bobby Lashley (with Lio Rush): Balor and Elias have been somewhat allies in the resistance against Baron Corbin's tyranny, fighting McIntyre and Lashley with mixed success.
The match was really good. Lashley was former military, but that didn't give him an advantage with the Ft. Hood crowd. In the end, Balor and Elias would pull out a shocking win with a sunset flip by Elias on Lashely, with a little assist from Balor. McIntyre and Lashley are FURIOUS, but there's nothing they can do about it. Back to the drawing board.
Charlotte Flair and Becky Lynch vs Sonya Deville and Mandy Rose: This match actually started as a MizTV segment. Unlike his usual stirring the pot methods, Miz tried his hand at subtlety by wanting to talk about friendship, and failed. It's clear that any friendship between Charlotte and Becky is dead as a doornail.
Neither woman was particularly impressed with Miz's machinations and let him and each other know it, though Becky wins by calling Miz a fake Marine (ouch) and Charlotte a fake Becky.
Before this could get more out of hand, Sonya Deville and Mandy Rose, decrying this rerun. In their minds, they're MUCH better than Flair and Lynch, prettier, classier, harder hitting. It's time for things to stop being about Flair and Lynch.
Despite their ongoing issues, Flair and Lynch were able to work together effectively, but it's clear that Deville and Rose can more than back up their words because this was a great match on both sides. However, Flair and Lynch would get a submission win with a little teamwork and a Dis-arm-her on Sonya Deville.
With that done, Lynch leaves, not bothering to even give her former friend a congrats. They may have teamed up against Deville and Rose, but they aren't friends and it's not clear that they ever will be again.
AJ Styles and Seth Rollins vs Daniel Bryan and Dean Ambrose: This was something of a dream match, or at least a dream team with Styles and Rollins.
I'm going to admit that I was really excited about this match, but the match felt more like WWE couldn't decide which top feud should main event this show and put this together because it felt like two different, ongoing matches. There was very little…crossing of the streams. Styles and Bryan faced off, Rollins and Ambrose faced off.
That said, this was still a good match. Styles and Rollins were truly a dream team and pulled out the win over the dastardly Ambrose and Bryan. To my surprise, Styles would get the win by pinning Bryan, therefore, continuing their feud for the foreseeable future. However, it's clear that Rollins and Ambrose aren't done with each other given the vehemence with which they cleaned each other's clocks.
Tiff's Takes
RAW: The McMahons being back and being the babyfaces is all well and good, but we all know McMahon face turns are short-lived.
No more GM Corbin!!!!
Love the Ambrose/Breeze match.
Revival winning the #1 Contendership was great and long overdue!
Not a fan of Nattie/Rousey. Feels like WWE is banking on no one watching RAW on Christmas Eve because this doesn't feel like a big fight.
Very happy about the minimal non-wrestling segments.
SmackDown: NOT happy about Paige no longer being GM. She did a great job and should be put in charge of the Women's Division.
Vince doesn't seem to know how to deal with women.
The Miz/Shane thing is getting weird.
LOVED Usos vs Good Brothers and the inclusion of SaNity. The SmackDown tag division needs fresh blood.
Naomi/Asuka was surprisingly good.
Congrats to Ali for getting a pin on the WWE Champion. However, I'm not totally thrilled about him leaving 205 Live, which needs all the stars it can get.
NXT UK: Welcome back, Toni Storm!!!!
Isla Dawn vs Rhea Ripley was much better than I'd expected it to be.
I wonder if Joe Coffey getting two wins without help from his teammates is a sign.
205 Live: Murphy vs Alexander is probably going to continue now that Ali is off the show.
Dar/Itami was SOOO good!!
Very interested to see where the Party of Gulak/Kendrick and Tozawa feud goes after this.
NXT: Black/Garagano was AMAZING!! That is all.
Very impressed with Duke and Shafir. It's hard to transition from one sport to another but it looks like these two could do it.
That's it for this week's Week in Review! Next week, we'll be look at the end of the year and the ramp up for the Royal Rumble. Merry Christmas, Happy Holidays! Be safe out there and be good to each other.
AJ's Controversial? Wrestling Opinions 10.12.21
AJ feels like spouting off about a few wrestling topics that bug him. How controversial are they though?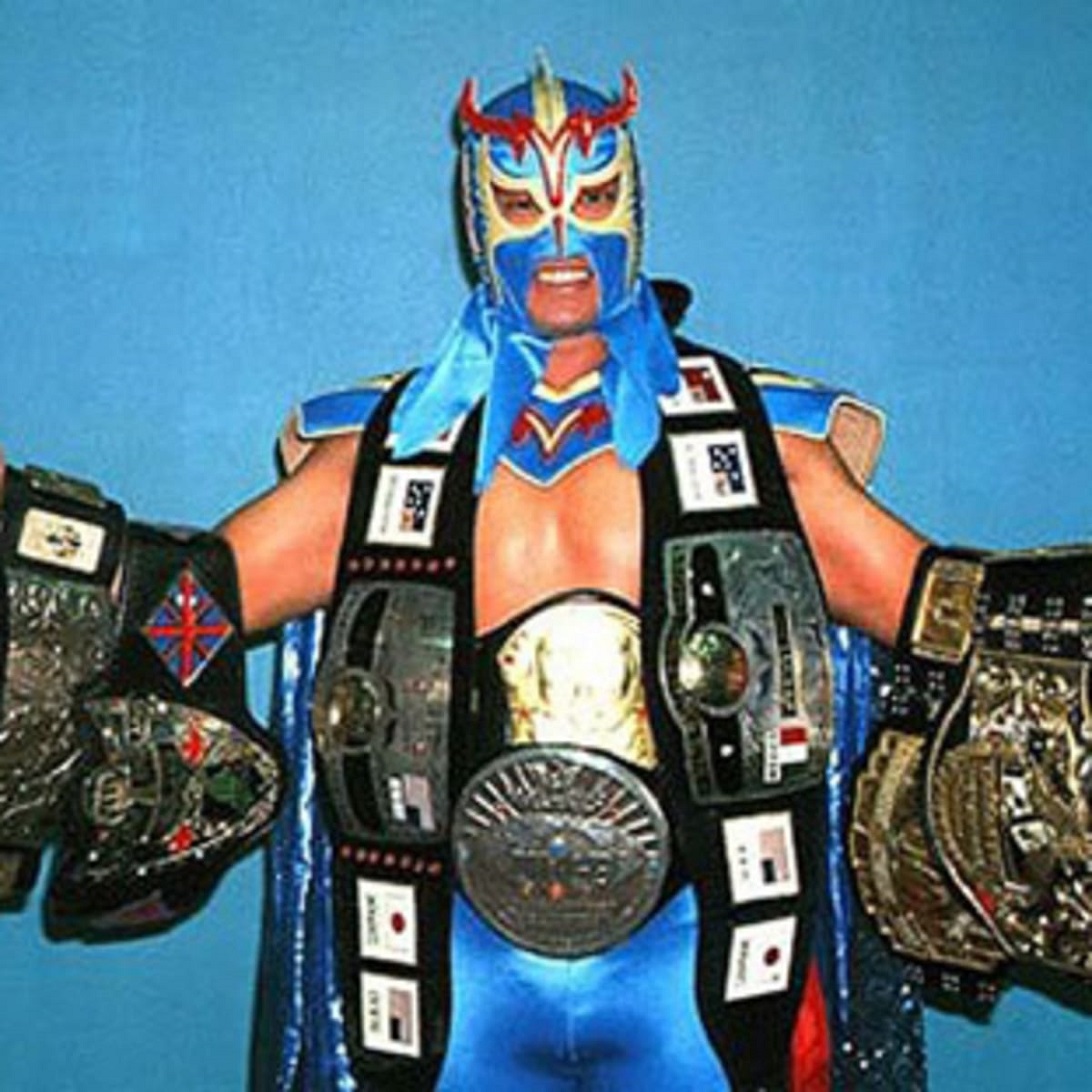 As Eric Bischoff, President of WCW once said, Controversy Creates Cash…no I'm serious; it's even the title of a book that he did. Everyone has their hot takes on professional wrestling and some are always wide eyed and kind of shocking to some. There are some of us that will have same opinions or chastise me on a show or an article maybe but hey, don't hate the player, hate The Game.

Maybe there are some that the readers at home agree with or you want to also be the one to chastise me, @PhenomenalAJB on Twitter. This one is going to be fun!

#1- There are more things than just WWE/AEW and are better majority of the time

There are many people that will rant, rave and complain that the mainstream product is so bland and boring and the classic, "Who even watches this trash?" Whether you love the flippy dippy do's like I don't or long drawn out storylines that peter out very quickly because fans aren't invested in a story or character. To those people, I will say something very bold, very confusing and very… very controversial…

THERE ARE OTHER COMPANIES YOU CAN WATCH ON VARIOUS PLATFORMS IN VARIOUS MEANS ON YOUR OWN TIME!

I don't know how and I don't know why that this is even a topic. "TNA has been dead for years" No it hasn't. Pay $1 USD for Impact Plus on YouTube so you can watch it without commercials at 8:30 Eastern. "Two hours is too long!" NWA and MLW both go for an hour on their respective YouTube Channels as well and if you want to watch, you can hop in at any time. Everyone has something for everyone and you might find your new favorite wrestler in a matter of minutes into an episode. I would never have known who Eli Drake (now LA Knight on SmackDown Live), Alexander Hammerstone or even in the early stages of TNA Impact, AJ Styles, was! You can watch more than what is broadcasted on your TV. Is it easier? Of course but, there is so much more than just the popular option.


#2- Belt Collecting now is just redundant and moronic

Back in 1996, Ultimo Dragon famously has a picture of him holding TEN championships looking like an amazing superstar with amazing defenses. What people don't know is, that was because eight championship belts were united in a tournament called "The J-Crown Championship" with the adage of 'All or Nothing'. He lost them one by one but, it was to show that he was the best Junior Heavyweight (or Cruiserweight/Light Heavyweight) out of everyone in various promotions.

People after that really haven't belt collected other than unifying championships to a grand caliber… then Austin Aries showed up. Aries kind of revised the gimmick and brought it back to light. Newer fans might have thought this was cool but older fans kind of groaned and grumbled. I was one of them but, nothing is original in anything anymore so it's a fresher concept at the time back in 2018. He did surpass Ultimo with ELEVEN championships but it seemed everyone started doing it to an extent after. Matt Cardona, after being released from WWE, started doing it, getting up to six championships before dropping them. As of right now, not necessarily solo belt collecting, The Bloodline has a stranglehold of the World Championships for both Singles and Tag Teams, we had Becky Two Belts, Bayley wanted Dos Straps but nothing makes this worse than Kenny Omega's stint as a belt collector.

I am not and will never be a Kenny Omega fan. I don't see the appeal, I don't see the amazement or anything like that out of him. I'm impressed he did three 35+ Minute IWGP Championship matches against Okada because that takes a lot of stamina to do so but, that's about it. When he won the AEW Championship, alright. That's fine. Nothing wrong with that since he helped build the company up. The Triple A Megas Championship… nothing too wrong here. I hate that he had five defenses in two years but he vacated it due to his injuries. It wasn't until Don Callis and Omega popped into Impact and made the Hogan Era of TNA look like a dream… okay ALMOST but still. Kenny defeats Rich Swann and Moose in two different matches and has everyone else carry the belts while holding the AEW Championship. I understand heel tactics and mentality but at one point in an interview about going for the Impact Championship, he compared it to a common Comic Book and the AEW Championship as Superman Issue #1. I understand trying to be a heel in this story but you boost your clout, not rain on what you are going after. Heel or Face, belt collecting has just been a cluster within itself in the past four years and it honestly needs to stop.

#3- Overuse of Certain Moves

This one is a more recent problem that I have seen and no, I wish EC3 paid me to say this but it is true and very annoying to even bring up but here I am, wishing for Carter money and a fifth Rum & Coke…

Stop. Overusing. Moves. Because you think. They were cool.

If I had a shot for every time a Canadian Destroyer, Superkick, Suicide Dive, Avalanche (Insert High Spot here), Dual Dropkick spots where they cancel each other out or opposing members do back to back high spots on the prone partner spot… I would not have written this article due to death… even if it was water, I would have died due to drowning. They don't look cool anymore when everyone does it. It's bland. When Petey Williams wrestled in his last return to Impact, the Destroyer looked very… stale. Superkicks are the new DDT apparently (another Finisher turned common everyday move) and most people that do dives mess it up in some way shape or form whether it's their feet get caught in the ropes, they didn't get a full launch or they overshoot it. Having your own move special to you is difficult now but different wrestlers do their own styles or the pay homage to a family member or a wrestler that they interact with or ask permission… or asked to stop.

How'd you feel if you watched WCW and WWF in 1997 and saw DDP do the Diamond Cutter and HHH did the Pedigree Pandemonium and say they do the same move? That is exactly what happened too if Dallas didn't ask Hunter to stop using it. We might not have the RKO out of nowhere or an iconic move that seldom bigger names use today.


That's my list. I said before if you agree with my list and if you don't and want to throw hate my way… @PCTunney is the hate mail account so enjoy!
AJ's Thoughts: Five Potential Returns
With Trips in charge and already starting to bring back some people that didn't work in Vince's picture, AJ got an idea. Who else could we see on the horizon radar?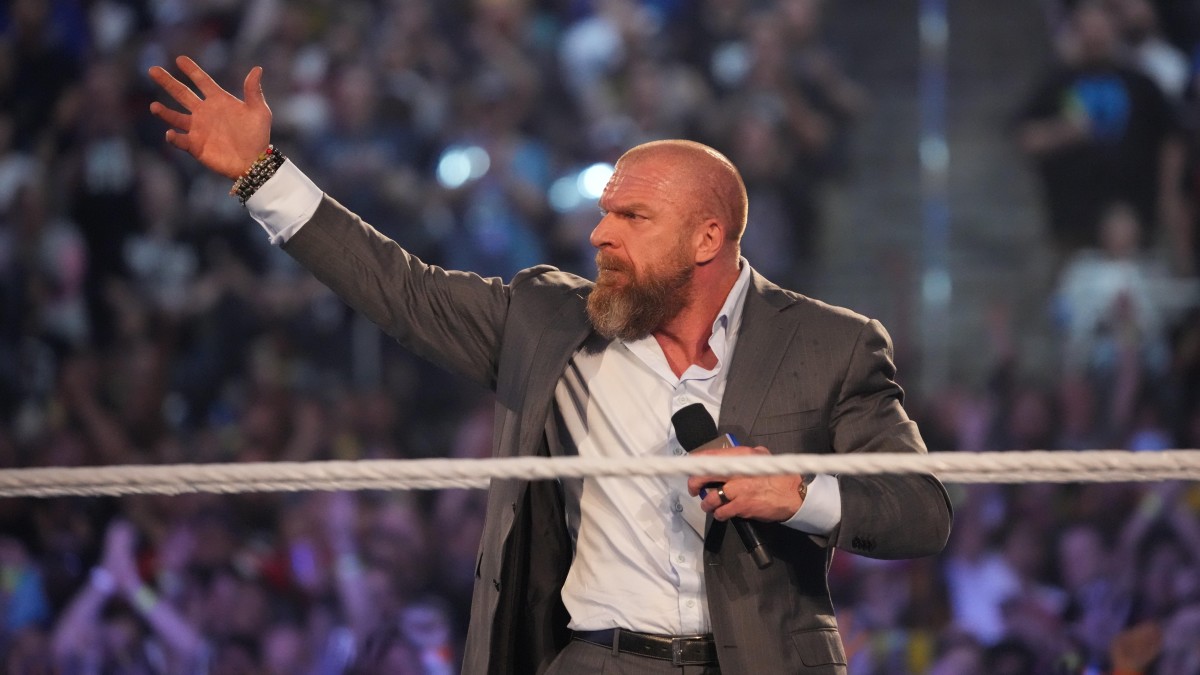 With Trips in charge and already starting to bring back some people that didn't work in Vince's picture, AJ got an idea. Who else could we see on the horizon radar?
With everything going on with WWE, the one thing we have all been hyped about are all of these returns. Dakota Kai made her return at SummerSlam alongside Io and Bayley and now on last SmackDown, Karrion Kross and Scarlett made their returns in a big way against Drew McIntyre and showed the Hourglass to The Bloodline.
With all of that, there have been things in the pipeline saying Triple H's foot isn't off the pedal so these are 5 returns from either NXT, main roster or even Try-Outs that I would love to see happen with the new regime.
1. Johnny Gargano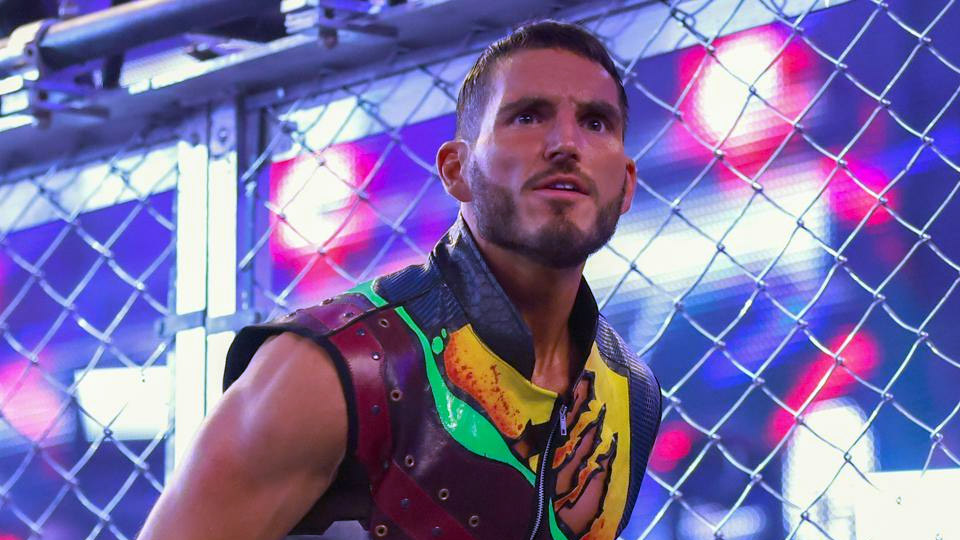 Now this is a name that people have been saying, "Maybe Impact or MLW" but, what about a return? Gargano didn't renew his contract, most likely to be with his family which is a valid and amazing reason, will never disrespect that. If he were to return, there would be a handful of great reasons. Maybe a singles run with the Intercontinental or United States but with Ciampa getting limelight in the main roster from RAW, what if we get a tag team reunion?
WWE is hurting for Tag Teams and what better than to scare off The Bloodline, loosen  the stranglehold of championships with some Do It Yourself action. DIY reunion could be amazing, especially with newer faces showing up to get championship aspirations like Kross and Ciampa. Want to break the hierarchy? Do It Yourself.
2. James Storm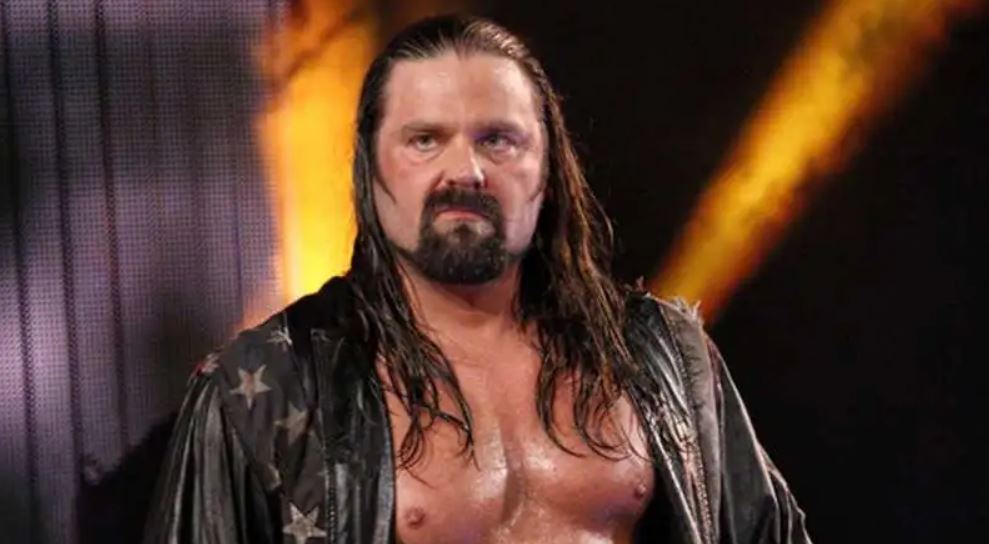 This one is a little bit weird and off. On one hand, who doesn't love the Tennessee Cowboy, Jimmy James Storm? On the other, he is 45 and getting some nagging injuries as of late. So why would I say Triple H should bring James Storm back and give him something for the main roster? One of the things I said for Gargano, we have a lack of something and The Usos might need to watch two things in the rearview.
Watch your Money and your Alcohol.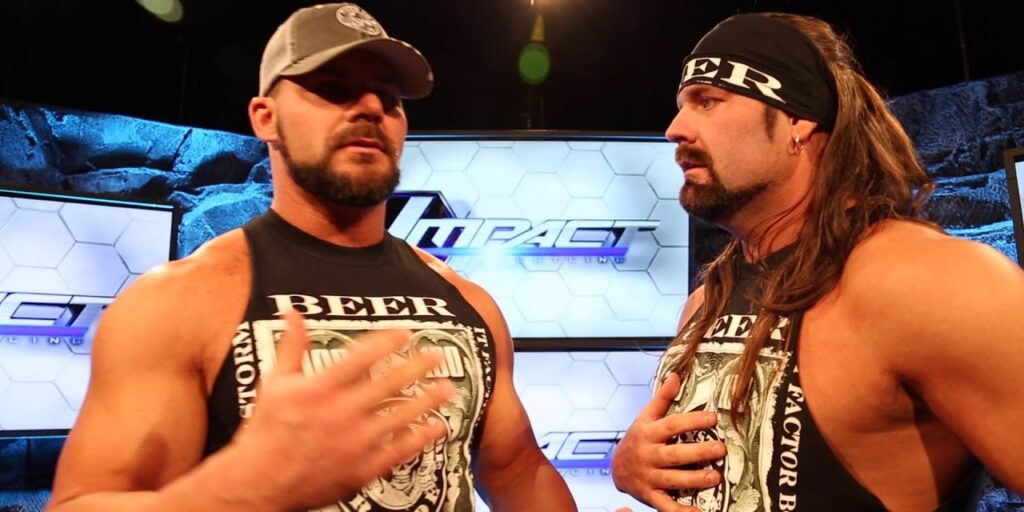 Beer Money showing up in WWE would be amazing in my personal opinion. The Bloodline jump Roode, someone in a hoodie or jacket comes up and jumps them to even the fight and as soon as one Uso remained in the ring, the figure goes down and the old stomping goes off and we hear "BEER…" and Roode looks around and gets hyped up and shouts, "…MONEY!"
3. Big Cass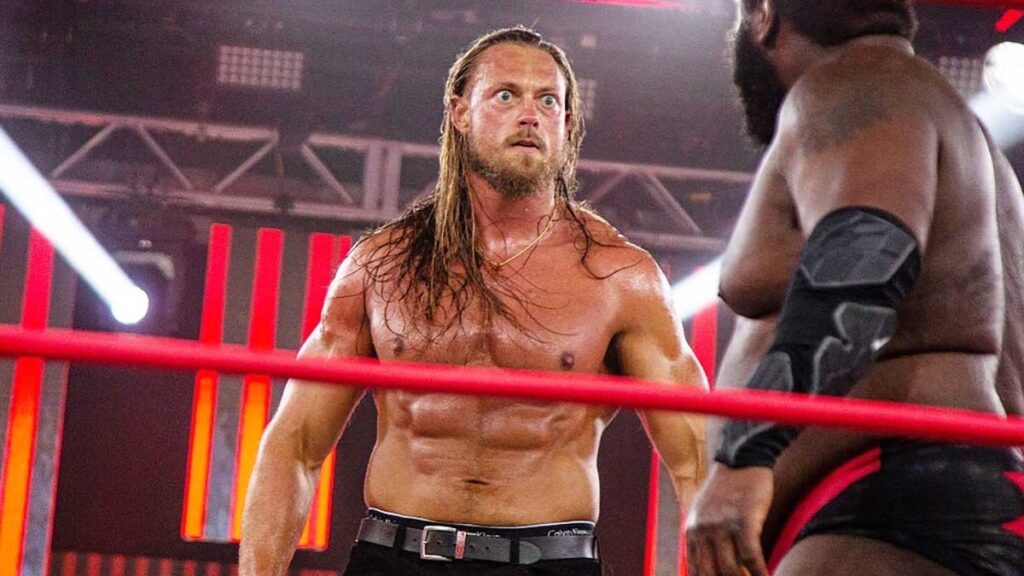 Since his departure from WWE, he has done something I have said since they split him off from Enzo. Take him through the Kevin Nash School of How To Big Man. ROH and Impact are great examples that he actually cleaned up and worked on what he has to do to be good in the ring. He can work the microphone, he can work the ring so we got a new big boy to take on the WWE once again.
Now I could have said Enzo and Cass to rejoin but, I'm sure the antics of Enzo will get Cass in deep water along with the fact that I already made two tag team predictions, we don't need another. Cass brings a lot to the table and was kind of unproven in WWE because he was just the big enforcer to the more charismatic Enzo. Give this man about six months in the ring and you have your next MASSIVE problem in the IC or US Championship scene or even more.
4. Bronson Reed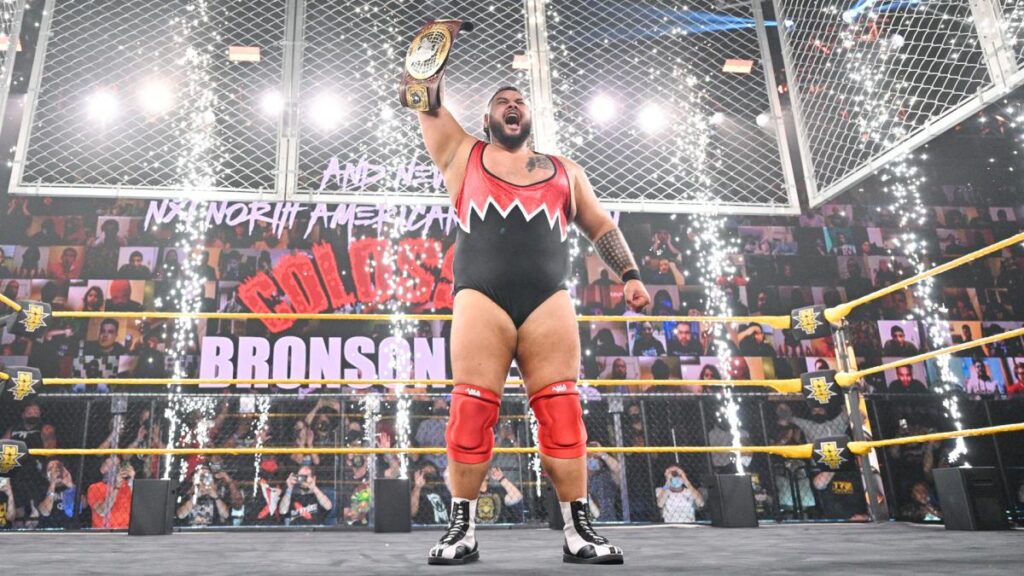 The big man from down under is a former NXT North American Champion. He looked to have a good push going with that championship but he got release. If you wonder where he went… he actually made a pit stop in Impact Wrestling as JONAH with the most fire theme song in recent history I swear… I will link the theme song and Trips… please. Get rights to this theme song. I will be a bigger Bronson Reed fan.
Bronson to me is the weird man in all of this but, I think with Triple H involved, he could get something going for him with a good singles champion run or a big threat to go through like a gatekeeper of sorts. Big boy with a great amount of athleticism? Can't really hate on that considering the last time we saw athletic bigger people were Keith Lee and… what was that one guy? Sherman Tank with a Ferrari Engine…?
5. Bray Wyatt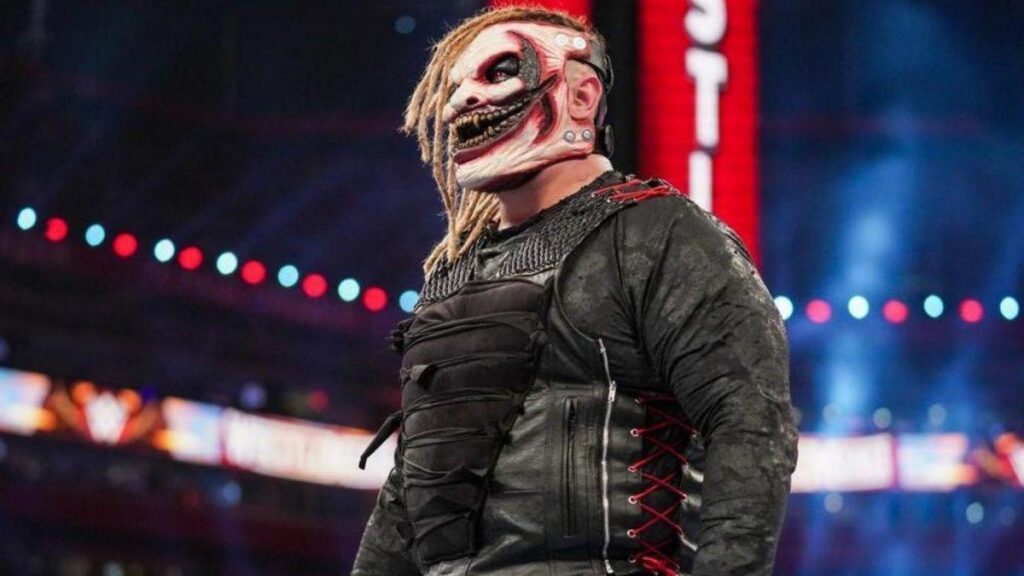 And the last one is the obvious one in all of this. Yes… we have Judgment Day as the somewhat supernatural dark group but we know the true successor of the supernatural and that is "The Eater of Worlds", "The Fiend" Bray Wyatt. This time around, I don't think we will get the Jekyl and Hyde, Mister Rogers gimmick. I believe this time around we get full darkness and mayhem. We get the darkness and the theory of reverting back to your prime.
To make a refresher… Miz went back to being the cocky narcissist after fighting The Fiend. Finn turned back to the Prince and much more. With guys like Edge returning, maybe we see the return of the Heel Ultimate Opportunist, maybe a Fiend fight with AJ Styles to get the TN-AJ perhaps. Possibilities are endless and with a great mind like Wyatt for character and execution, I think Hunter will pick up the phone and Let Him In.
– There are clearly others that I could say, or maybe even didn't think about, but hey, that's the Chairshot way of Always Using Your Head. Those are just five returns that could happen and hopefully you read this before RAW or SmackDown and who knows if I get any of these right, maybe I missed an obvious one or maybe we get a giant signing that nobody thought possible. Let me and all of Chairshot know!