WWE Week In Review: November 26 – December 2, 2018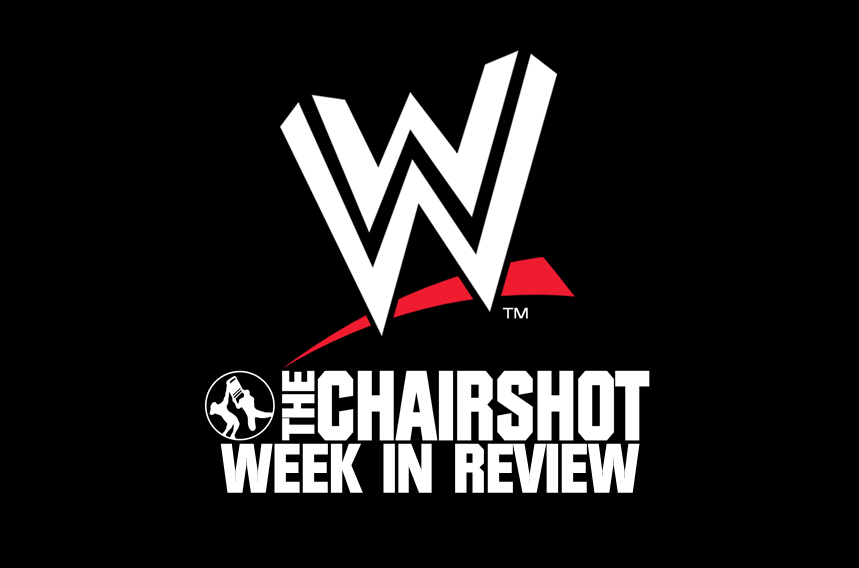 This week, all eyes are firmly on TLC as WWE prepares for the final PPV of 2018. What did WWE do?
On RAW, Baron Corbin's tyranny continues unabated and Strowman's allies, Finn Balor and Elias, struggle to keep the resistance up. Alexa Bliss gets a promotion that means bad news for Sasha Banks and Bayley. The war of words between Dean Ambrose and Seth Rollins continues and Rollin's Open Challenge brings out a very real threat. Ronda Rousey and Nia Jax prepare for their own match, but the Riott Squad isn't done with Rousey's friend, Nattie.
On SmackDown, Becky Lynch returns and confronts Charlotte over her actions, but both must face a mutiny in the women's division. The Bar struggles with the loss of Big Show against the Usos. Miz's schmoozing of Shane McMahon continues. Randy Orton and Rey Mysterio try to put an end to their feud, and the celebration of Jeff Hardy's career brings out a surprising opponent.
On NXT UK, the first NXT UK Women's Champion is crowned, Jordan Devlin gets the shot of a lifetime against Pete Dunne, Eddie Dennis' rampage continues, the Coffey brothers face an unexpected foe
On 205, Maria Kanellis' plan for the Lucha House Party hits an unexpected snag, and Cedric Alexander and Mustafa Ali face Buddy Murphy and Tony Nese in a battle for supremacy.
On NXT, the fallout from War Games continues. Candice LeRae faces questions about her actions, Kairi Sane finds ready allies for her battle against Shayna Baszler and her friends, and Lars Sullivan and Keith Lee face off in an epic main event.
RAW
Baron Corbin vs Braun Strowman: Last week, Baron Corbin and his friends had run roughshod over Braun Strowman and his allies, Finn Balor and Elias, shattering Strowman's elbow and leaving both Elias and Balor in heaps in the ring.
Corbin and company saw no reason to be remorseful about their actions, in fact, they were gleeful abut it. Corbin said that what happened to Strowman and friends was what happened to people who were on the wrong side of history. He was going to keep his job as RAW GM after TLC and anyone who had opposed him could expect the same.
As for Strowman, Corbin claimed that he'd sent a camera crew to Birmingham to talk to Strowman. Strowman was there and his arm looked nasty, but his anger wasn't dimmed by the anesthesia. He vowed that, when he got back, he was going to make Corbin, Lashley, and McIntyre pay for what they'd done, even if he might not be at TLC.
At this point, the lights went out, but, instead of the Undertaker, the culprit was revealed to be Elias, who reminded us that WWE means 'Walk With Elias'. Elias said that anyone, including pant-pissing Drake Maverick would be a better GM than Corbin. He also has a song for Bobby Lashley, which consists of singing 'Bobby Lashley Sucks!'.
Elias vs Bobby Lashley (with Lio Rush, Baron Corbin, and Drew McIntyre: This looked like it was going to be a 3-1 handicap match, but it ended up being 1-1, at least at first.
Lashley dominated the first part of the match, but Elias managed to keep battling back, until he found himself outside the ring, which let Lashley get a cheap shot in and regain control. Elias came back and regained his footing, but the match was initially stopped by DQ after Rush pulled the ref out of the ring when Elias had the match won. Corbin got on the mic and declared that the match was now No DQ.
An enraged Elias snapped and was actually getting the better of Lashley when Corbin and McIntyre intervened, giving the Drifter a three on one beat down before Lashely would finally get the pin.
Later on, Corbin would take on Finn Balor one on one, or at least that's how it started. When it became clear that he couldn't beat Balor on his own, Corbin called in the troops and declared a 3-1 Handicap match instead. Balor and his demon have a lot of fight in them, but going against three huge men proved to be more than even they could handle, and Balor received a nasty beatdown to close out RAW. Will anyone stop the tyranny of Baron Corbin?
RAW Women's Division: Alexa Bliss has been riding high since the RAW Women's Team beat the SmackDown Women's Team, even though the win came by Nia Jax sacrificing fellow teammate, Sasha Banks. Corbin, however, has been impressed by Alexa's handling of the situation, and, admitting that he needed help running RAW, appointed Alexa as head of RAW's Women's Division, which is probably the worst idea he's come up with.
Nia Jax has been on quite a roll since Evolution, she's the #1 Contender for the RAW Women's Championship, she became one of the most reviled people in wrestling after her reckless punch took Becky Lynch of Survivor Series, she's reunited with her BFF, Alexa Bliss, and formed an alliance with cousin Tamina Snuka.
This week, Jax addressed her upcoming match against Ronda Rousey at TLC. She was proud of what she'd done, especially taking out Becky Lynch because that took something away from Ronda Rousey that Rousey had really wanted, just like she was going to take the title away. According to Jax, everyone knows Rousey can't beat her, including Rousey. Nia would've beaten her at Money in the Bank if Alexa Bliss hadn't interfered, but that's water under the bridge. In fact, Ronda Rousey isn't as good as everyone thinks she is, she can't win when it really counts.
To prove her point, Jax showed footage of her match against Rousey and how close she'd come to beating Rousey. To press the point home, she showed footage of the Flair/Rousey match, which Rousey won by DQ.
Before this can get much further, Rousey comes out, dressed to fight. Ronda's not worried about Nia's jabs, she finds them quite funny. Rousey concedes that Jax has been very lucky these past few months, but her luck's run out now. Rousey wants to fight and is willing to have that title match now, unless Nia and Tamina have a hot date elsewhere.
Uhm, EW!
Nia refuses to rise to the bait, at least a little. She'll wait until TLC to get her match, but for now, she settles on getting a cheap shot in, with some help from Tamina. Nattie runs out to help even the odds for her friend, but is blindsided by the Riott Squad, who are clearly not over Ruby Riott's defeat last week at the hands of Nattie. Rousey goes to her friend's aid, but it's clear that she's got more problems than Jax and Snuka.
Sasha Banks and Bayley were talking in their locker room about how much fun they'd had at Starrcade when Alexa Bliss walked in. She wanted to thank them for helping her get the job as Head of the Women's Division. Banks and Bayley, who have both had plenty of problems with Bliss, weren't interested and told her to get lost.
Stung, Bliss suggested that the reason they'd never gotten along is because they'd never gotten to know each other, and she intended to change that. Banks and Bayley were skeptical, with very good reason, given Bliss' track record.
One theme of this season of Mixed Match Challenge has been substitution. Ember Moon got her chance to compete in the Challenge because Alexa Bliss was injured, but with Strowman out with his elbow, another substitute needed to be found. Unfortunately, the injury bug is going around, and all WWE had to offer Ember was Curt Hawkins. Ember was…less than thrilled, Hawkins was over the moon. FINALLY, he had a chance to end his infamous losing streak, even if he had to settle for a tag team victory. Unfortunately, his enthusiasm did nothing to endear him to his partner.
Ember took on Alicia Fox, who was backed up by Jinder Mahal and the Singh Brothers. Thankfully, for Ember, the match was short and she was able to put Fox away with a thunderous Eclipse, though not before taking out Mahal and one of the Singhs with a double Eclipse.
Hawkins was more excited about the win than Ember was, though she warmed a little to him.
Alexa Bliss made good on her promise to have a little chat sesh with Sasha Banks and Bayley so they could get to know each other. She arranged a Q&A session in the ring with the Milwaukee crowd as the questioners.
It went about as well as could be expected. Banks and Bayley were both adamant that they wanted Alexa gone from RAW. Banks just wanted her sent to SmackDown, Bayley suggested hell.  However, Banks and Bayley were right to be suspicious of Bliss' motives because the Goddess showed how treacherous she was by having Jax, Snuka, James, and Dana Brooke, who had been an ally, jump Legit Huggers. Banks and Bayley fought them off, but any veneer of goodwill has been trashed.
Seth Rollins vs Dean Ambrose: After a near death experience, Dean could be forgiven for being a little more off-kilter than usual, especially when it comes to germs. Mr. Ambrose wasn't at RAW this week, or so he claimed, because he was at his doctor's office getting inoculated against every disease known to the human race. Why? Because Milwaukee is filthy and the people there are crawling with germs, and if they cheer for Seth Rollins, they're probably too stupid to get their vaccinations, so Dean's protecting himself. But don't worry, he'll be at RAW next week and will destroy Seth Rollins.
As for Seth Rollins, he re-instituted his Open Challenge, but before that got going, he addressed his former friend. He said that he was done chasing Ambrose around and that Ambrose could inoculate himself all he wanted, but there was no vaccine for the ass-kicking Rollins was going to give him. Rollins didn't think that Ambrose was with his doctor, but is ready for him if he shows up.
The challenger turned out to be Ziggler, who is very happy to see that Rollins is back to being himself. However, for Ziggler, the return of Seth 'Freakin' Rollins means that Seth is going to drop that Intercontinental Championship to Ziggler. Never mind that Ziggler only beat Rollins because he had help from Drew McIntyre.
The match was amazing, as was expected, but without interference from either McIntyre or Ambrose to put the odds in his favor, Ziggler was defeated by Rollins with the Falcon's Arrow. The Intercontinental Championship is still in the hands of the KingSlayer, but the Lunatic Fringe is still lurking.
RAW Tag Team Division: For the last few weeks, the Revival, long spokesmen for the traditionalists in the crowd, have found themselves in the embarrassing position of being beaten by the very untraditional Lucha House Party, and since LHP is being allowed to compete 3-2 due to a misunderstanding of Lucha House Rules, that embarrassment has started being tinged with frustration, which the Revival didn't hesitate to vent before their match against LHP this week.
Despite the Revival's best efforts to neutralize LHP's numbers advantage, but the wily Luchadors were always one step ahead of them, pulling out yet another win over the increasingly frustrated Revival.
Drake Maverick has been the laughing stock of the wrestling world since his bladder malfunction during Survivor Series. His attempt to get AoP to extract some revenge on Bobby Roode and Chad Gable backfired badly. This week, Maverick defended his malfunction, citing that anyone would've done the same when confronted by a 7' giant with his hand around their throat. The fact that LOTS of people have been in that position and HAVEN'T peed their pants on PPV doesn't seem to have occurred to Maverick, he wanted to inflict his pain and humiliation on Roode and Gable, through AoP.
In the history of wrestling, there have been a lot of terrible matches, and this tag team CHAMPIONSHIP match was definitely one of them. Roode and Gable tried to get something worthwhile out of this thing, but they were hampered by questionable writing. Drake Maverick, with the cunning of a twelve year old, took off with Roode's prized robe and let Roode see him 'peeing' on the robe. The distraction was enough to let AoP hit a low blow and get the pin, retaining the championship.
Jinder Mahal vs No Way Jose: Alicia Fox barely had time to register that she'd gotten beaten again when No Way Jose, and his followers, conga-lined their way to the ring for Jose's match against Mahal.
The match was quick, and ended in Mahal's favor, so Team Mahalicia broke even Monday night.




WWE TV Ratings Still Matter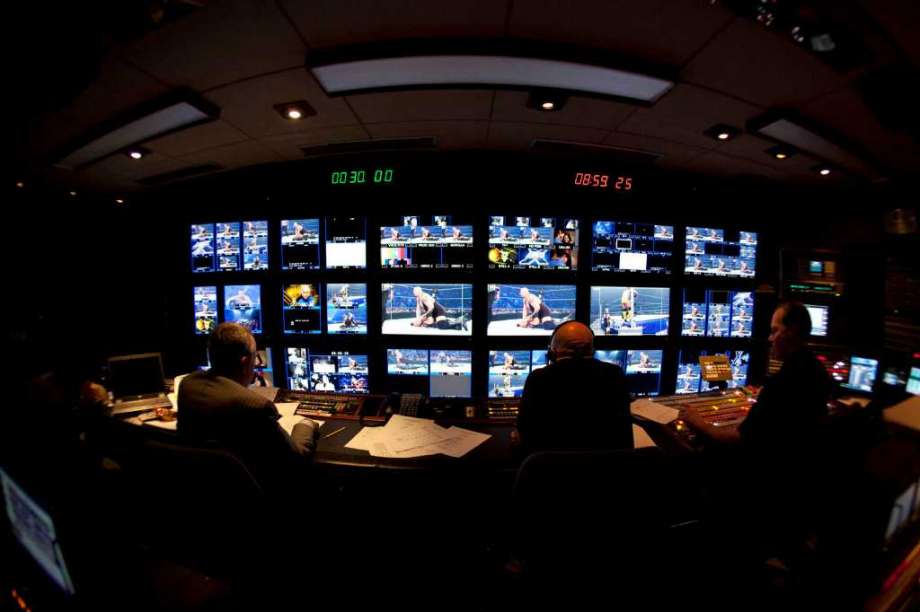 For the average WWE internet fan, TV ratings often support or refute claims about the product. But do TV ratings still matter?
In today's TV landscape, the value of TV ratings has lost most of its importance because of the appearance of YouTube and torrent sites. WWE has used this excuse and the birth of the WWE network in a way of explaining why the ratings are down, and in a way, they are right, but WWE can't use this excuse forever, at some point they have to see that their product they show to the fans weekly is the problem.
In the last couple of weeks RAW have been unwatchable and some of the worst WWE has to offer while ''the B show'' SmackDown has been doing great and NXT is still on fire in terms of booking.
RAW and SmackDown have a symbiotic relationship, and this is so clear nowadays looking at the ratings. RAW's terrible numbers affect SmackDown because of the stigma of being the B show and the fact that a lot of people use the logic of ''if the A show is bad, the B show will be bad as well''  but this logic is wrong and SmackDown is paying the price for RAW's mediocre performances which is a shame because SmackDown is killing it in almost all of its creative.
How Should Ratings Be Used?
The TV ratings in the most cases are used by TV shows in a way to measure what things are doing well and bad for a show while also listening to the audience, two things that WWE is oblivious of. WWE pretends to listen but its not true and the ratings reflect that.
The big amounts of money WWE will receive in 2019 from FOX and USA will only make things worse since WWE will not improve in terms of creative and things may actually get worse, which is a shame looking at the roster WWE has right now,and the ratings will still go down.
The only way that WWE will ever change is if the ratings of RAW fall under 2 million spectators and the WWE stock falls big time but both cases are very improbable to happen any time soon specially with The WWE stock having great numbers almost every day in Wall Street.
Could A Change Be Coming?
The XFL could be of tremendous help for WWE's TV ratings in a weird way. In 2020 with the launch of the XFL, Vince could actually leave the control of WWE creative to Triple H, in a way to focus full time on the XFL, Triple H's booking could be the fresh start the main roster of WWE needs and could potentially improve the viewership of the two biggest shows WWE produces weekly.
Currently the ratings are a reflection of WWE's poor booking decisions and change may actually never happen and at some point fans will either quit wrestling or will change their loyalty to another promotion that can actually deliver the wrestling the fans want to see and only time will tell if WWE will ever be affected by this terrible viewership numbers they are drawing weekly.
Let us know what you think on social media @theCHAIRSHOTcom and always remember to use the hashtag #UseYourHead!
ROH In 2019: Top 5 Things To Watch For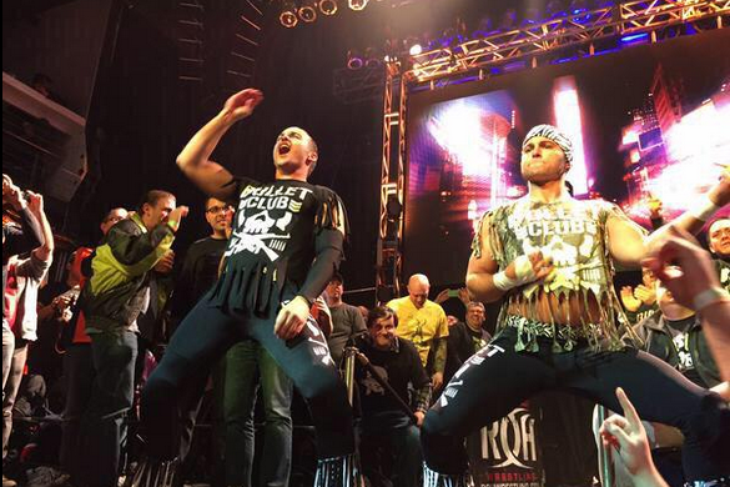 Greg DeMarco explores the potential for a company-altering 2019 on the horizon for ROH.
As Ring Of Honor heads into Final Battle 2018, the company finds itself at a crossroads of sorts. Things might look quite different at the 2019 edition of the company's annual capstone, and the year of 2019 could be quite a journey to get there.
Or not. That's the really interesting part.
Here are my Top 5 things you need to watch for in 2019 for ROH.
(I am publishing this before Final Battle because the event itself, and subsequent tapings, will likely go a long way towards shaping 2019, and might answer some of the questions posed below.)
5. Continued Production Upgrades
This one seems like a "no brainer," as the company has continually upgraded production equipment and production values over the past few year. Last year's Final Battle was no different, with a new lighting rig that was almost too big for the Hammerstein Ballroom.
But this is on the list for a bigger reason: people are too hard on ROH for this subject.
I think people watch Ring Of Honor and expect WWE quality, or even IMPACT Wrestling quality. Yes, they are owned by a television broadcast company, but that company does more distribution than production. And the production they do is local news, mostly from affiliates they purchased.
They don't do live sports, which is what ROH is. I've never really understood the thinking of fans when slamming ROH for this. But I do see it continuing to get better.
4. The Elite Departs…? (Big Shoes To Fill)
Talent turnover could be its own category, but let's be honest here: The Elite has made themselves the most valuable talents in Ring Of Honor.
Cody Rhodes and The Young Bucks, specifically, have had a hand in building the ROH of today, the one that partnered with New Japan to sell out Madison Square Garden for WrestleMania Weekend in 2019.
If Cody and The Bucks, along with "Hangman" Adam Page and ROH part-timer Kenny Omega do indeed leave, the void will be massive. "Next man up" is a great idea in theory, but this isn't football. The "next man" doesn't have the following to make an impact like The Elite did.
And because he was "spoiled in talent," Delirious hasn't spent the time and broadcast resources to build their replacements.
But here's the biggest what if: What if they don't actually leave?
Final Battle is supposed to be the last night for Cody Rhodes and The Young Bucks (among others), but what if it isn't? The trio already put on ALL IN, a "non-ROH" event that drew 10,000 fans in Chicago while under a Ring Of Honor contract.
Yes, they've filed trademarks for All Elite Wrestling, Double Or Nothing, and All Out, with those filings coming from Jacksonville. They are linked to the Jaguars owner. But does that mean they have to leave ROH?
Not hardly. No one has said that All Elite Wrestling is going to be a weekly or even monthly product. Nothing of the sort, actually. It's entirely plausible that Cody Rhodes and The Young Bucks could stay with Ring Of Honor and be given the freedom to put on the All Elite events that offer them more fulfillment.
In fact, having a "working relationship" with All Elite Wrestling can only benefit ROH. If talent has the chance to work 2-4 All Elite "mega-indy" events per year, while working a full ROH schedule, plus New Japan and international bookings, than said talent actually has an option outside of WWE to make a great living. No one company can provide that to many, but the combination of ROH, All Elite, and NJPW can. That's a point many are overlooking.
3. A Departure For Christopher Daniels
Yes, losing The Elite is big. Bigger than any other talent loss the company could endure during this time of transition. But that doesn't speak to the potential loss of Christopher Daniels.
All three members of SoCal Uncensored (Daniels, Frankie Kazarian and Scorpio Sky) are rumored to be leaving ROH at the end of the year. Daniels and Kazarian are under contract, and if Sky is contracted it's not likely a full deal as he has been working independent dates throughout the year.
Daniels, Kazarian, and Sky have a good relationship with The Bucks and Cody, and Kazarian is actually in business with Rhodes outside of wrestling. So their involvement in whatever All Elite Wrestling does is an easy assumption.
But if Daniels does go, they are losing more than an in-ring talent. He is one of the most influential backstage personalities the company has. Seemingly ageless, at 48-years old and with over 25-years of wrestling experience, he has helped craft some of the best in-ring showdowns ROH has seen over the past few years.
The Ladder War that took place at All Star Extravaganza (The Addiction vs. The Motor City Machine Guns vs. The Young Bucks) was one of the best inc company history, and saw the first reports of Daniels' work backstage in an agent-like capacity. He has since gone on to hold the ROH World Championship, and his partners Kazarian and Sky are the current ROH World Tag Team Champions.
Daniels, along with Kazarian, have a heavy influence over the talent in ROH, especially the younger talent. There is no one better to learn from than "The Fallen Angel," and if he goes an irreplaceable amount of knowledge and impact will follow him out the door.
And in writing this section I cannot neglect Frankie Kazarian, himself closing in 20-years in the business and an amazing talent in front of and behind the camera, and Scorpio Sky, himself 35-years young, is just not getting the recognition he deserves as a performer. All three are tremendous losses for the company if they do indeed depart.
2. New Talent Coming In
With talent (potentially) leaving the company, opportunities are created for new talent to enter. One is already there, and two more have been recently announced.
Jeff Cobb: Cobb, recently killed off of Lucha Underground seemingly to end his role as Matanza Cueto, was long considered one of the best talents not signed to any major company. His signing is a major coup for ROH, and he's already the World TV Champion. If the company plays their cards right, he could have a Samoa Joe like run through 2019 and beyond, and be a star they can catapult to main event status with ease.
PCO: The former Quebecer (not a Mountie) had a career resurgence in 2018, becoming one of the fanbase's favorite stars at the young age of 50. Faced with losing The Elite, ROH was smart to sign the man who is arguably the most sought after talent not named Cody Rhodes, Matt Jackson, Nick Jackson, and/or Kenny Omega.
Brody King: With 3.5 years of experience, Southern California's King has fast become one of the most reliable talents in independent wrestling, providing stellar match after stellar match. His signing proves that ROH is looking beyond the New England area for talent–and they'd be smart to look into other Santino Bros Academy grads while they're at it.
Personally, I am surprised we haven't seen more talent announcements. As I've hinted above, I am not 100% certain The Elite and/or SCU end up leaving, as recent comments by Cody, The Bucks, and ROH COO Joe Koff could be more posturing than anything.
If so, then look for more talent to be signed by ROH–and that's a good thing. Otherwise it's "more of the same," and as much as I love Jay Lethal and The Briscoes, they need fresh talent to work with in order to keep the product interesting and relevant.
1. The New Japan Relationship
It might not be the most fun to admit, but ROH might not be in in the "Number 2" position in the United States without the New Japan relationship. In fact, it's really easy to argue that ROH needs NJPW more than New Japan needs Ring Of Honor.
That's why the company gets by not putting ROH talent over, regardless on which side of the ocean the match takes place. And if The Elite leaves, Harold Meij and company have even influence over ROH.
G1 Supercard is already a huge success, despite nothing being announced outside of a few talents. The event at Madison Square Garden is going to be nothing short of amazing, and anyone in attendance is sure to leave happy regardless of The Elite's presence.
But what happens after? What I want to see happen is simple: the ROH World Champion after Jay Lethal (let's just use Jeff Cobb as an example) needs to be put over by a big name from New Japan. A Tetsuya Naito level name.
Basically, ROH needs to stand up for themselves, and be treated as an equal to NJPW in their booking, not as a little brother. Otherwise the relationship remains one-sided, and hurts ROH despite helping them draw.
---
2019 is set to be a very telling year for ROH, and I personally plan to devote more time and energy to covering their product. Many of you know that I worked for Ring For Honor in 2010 as I was their local contact for the Phoenix events that happened during WrestleMania 26 weekend. Nearly everyone I worked with on that weekend is gone, but my love for the company and my desire to see them succeed hasn't left at all.
Hopefully 2019 will be a year that ROH transitions into a strong #2 option, a true alternative to the WWE product.
Let us know what you think on social media @theCHAIRSHOTcom and always remember to use the hashtag #UseYourHead!