Young Bucks Confirm ROH/NJPW MSG Show Status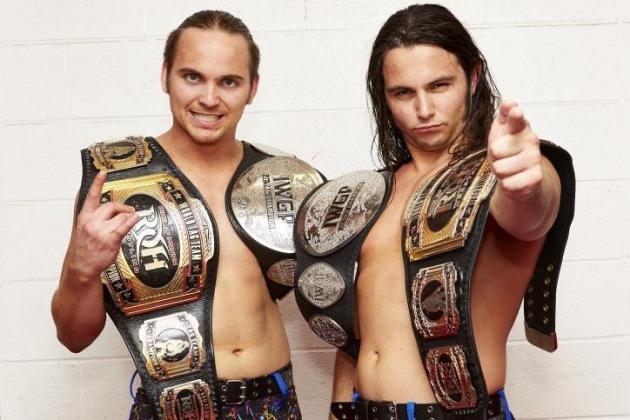 Earlier today, it was confirmed that the Young Bucks, Cody Rhodes, and Hangman Page all turned down lucrative offers to join the WWE. (Read more on that HERE) There has been chatter recently as to if Rhodes or the Bucks would be on the card for the joint ROH/NJPW Madison Square Garden show Wrestlemania weekend.
However, the Young Bucks have confirmed on their Twitter that they would not be appearing.
We will not be there, but I encourage everyone to still go. It's a historic night for wrestling. https://t.co/kPVEjtTqIa

— The Young Bucks (@MattJackson13) December 20, 2018
This should clear up any doubt as to their status for the show. It would also appear unlikely that Cody Rhodes will be appearing at the show.
Jason's Take:
It has been an interesting end to 2018 for The Young Bucks, Cody Rhodes, and Hangman Page. From talks of joining WWE, to potentially resigning with ROH/NJPW, to All Elite Wrestling. I am a bit surprised that they turned down such huge offers to join the WWE, but money isn't everything. They are really banking on All Elite Wrestling being the right venture, and I think it will be. WWE has had it's ratings in the toilet lately, and as shown by the attendance of the All In pay-per-view, people are looking for an alternative. While I don't think it will be direct competition with the WWE, (though I'm sure Vince McMahon feels that way) I think it will be alternative for other wrestlers to make a living, and will always have the potential of some bigger WWE names jumping ship
What do you think of  the Young Bucks not appearing on this huge card? Let us know on social media @theCHAIRSHOTcom and always remember to use the hashtag #UseYourHead!
Chairshot Wrestling News Shuffle: New WWE Signings, Daniel Bryan Hurt? Sasha Still Unhappy and More! (4/18/19)
News Here! New WWE Signings, Daniel Bryan Hurt? Sasha Still Unhappy and More!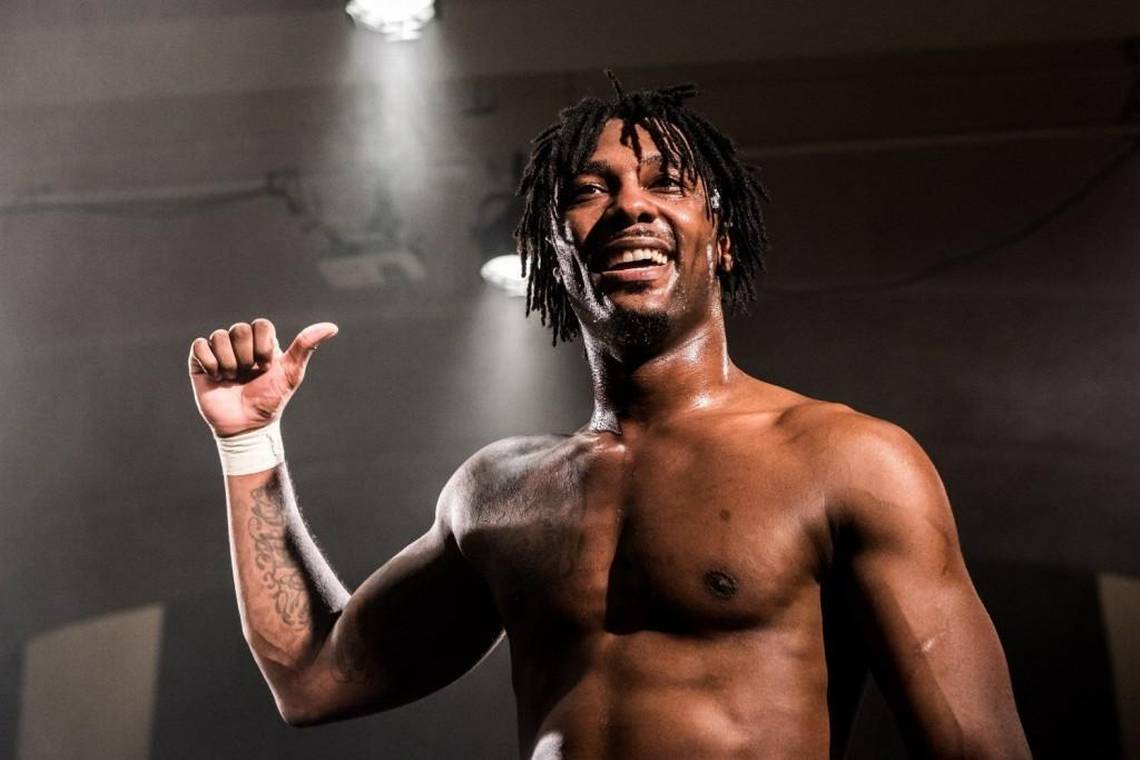 News Here! New WWE Signings, Daniel Bryan Hurt? Sasha Still Unhappy and More!


WWE Announces News Signings
Today on WWE.com, the company officially announced its latest signings, though fans have known about these signings for some time. The company welcomes KUSHIDA, Garza Jr. and Shane Strickland to the WWE Performance Center in Florida. You can read more about the signings here.
Jason's Take
While many on the current roster have asked for their release or unhappy, the company has added some talent with these three signings. My hope here is that WWE knows what to do with these three creatively.
Sasha Banks Still Unhappy?
Time for your daily Sasha Banks update! As we found out this week, the Boss N Hug connection looks to be split up, and the company may or may not be playing the unhappiness of Sasha Banks as part of a storyline. According to today's episode of Wrestling Observer Radio, Banks continues to be unhappy with the company. Dave Meltzer would say:
"It was not only that they were losing the championships that they found out on Sunday," Meltzer said. He added, "they were told that they were splitting the team."
Jason's Take
More drama for Sasha. It is tough to like her, in all honesty. If you are unhappy, leave and do something else.
Daniel Bryan Dealing With Serious Injury?
Since losing the WWE Championship to Kofi Kingston at WrestleMania 35, we haven't heard much from Daniel Bryan. There may be a reason as to why. PWInsider is reporting that Bryan is dealing with an injury, and the company is keeping the specific injury closely guarded.
Jason's Take
The hope here is that Bryan is not suffering from another concussion.
Japan's Wrestle-1 To Conduct US Tryouts
Japan's Wrestle-1 promotion is partnering with Lucha Otaku and will be holding tryouts in the US. The Inoki Dojo in Huntington Park will be one of the locations holding tryouts for Wrestle-1, and the tryouts will be on June 15, 2019. Kaz Hayashi and Sonny Onoo will be running the tryouts and selecting up to two wrestlers to train at the Wrestle-1 Dojo in Japan for a week.
Doesn't appear that Wrestle-1 themselves have announced anything, so take this with a grain of salt. But this is very interesting if true. I have no idea how reliable this site is, it was just sent to me.https://t.co/vqcy1vPsS6

— Wrestle-1 English (@w1_eng) April 17, 2019
Jason's Take
If you are looking at getting in to the professional wrestling business, has there ever been a better time to do so ? Now, the international promotions are making their way to the US. You have to wonder though, is there TOO MUCH wrestling to follow it all?
Reasoning Behind Road Dogg Stepping Down
Road Dogg Brian James recently stepped down as co-head writer of SmackDown Live, and a recent edition of the Wrestling Observer Newsletter elaborated as to why. Dave Meltzer would state that James was upset with having to put in long hours and multiple miles of back and forth travel, only to have Vince McMahon change the writing the day of the show.
Jason's Take
I can't imagine what it would be like to be a writer in WWE. You have a boss like Vince McMahon, who reportedly doesn't sleep, and views sneezing as a weakness. Let alone all the travel, the hours, and stress.
Two Matches Added To AEW Fight For The Fallen (Full Card So Far)
Dare I say Fight for The Fallen is becoming a better card than Double or Nothing?