AEW Deals Reportedly 'Comparable' To WWE, Double Or Nothing Location & More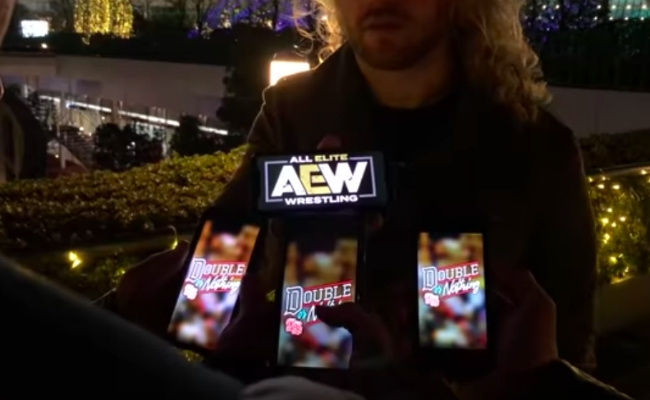 Lots of more reports surrounding All Elite Wrestling!
Since the official announcement of All Elite Wrestling on New Year's Eve, there's definitely been no shortage or news, rumors and speculation surrounding the promotion from everything to talent acquisitions, possible television deals and anything else in between.
Today, one member of The Elite has been the topic of a lot of discussion as Kenny Omega reportedly will not be re-signing with New Japan Pro Wrestling (find that story here) and has also reportedly received quite an offer from the WWE (see more on that here). While there's still no word on what his future holds for the time being, there have been another of other possible updates regarding AEW.
With regard to talent contracts, Ryan Satin of ProWrestlingSheet is reporting that WWE doesn't quite have the upper-hand there as much as some fans think, noting that a source has indicated to him that All Elite's offerings are "comparable". However, no further details on whether that refers to money, schedule or any other aspect of a contract are unknown.
As it pertains to the promotion's first big event, Double Or Nothing, which has yet to be given a time and date, a little more light was shed on that ahead of next Tuesday's rally in Jacksonville (see all the details on that here). According to Dave Meltzer on Wrestling Observer Radio, Double Or Nothing will take place in Las Vegas, but it's not clear what venue. At this time, the speculation is that the event would emanate from the T-Mobile Arena, home of the NHL's Vegas Golden Knights.
Lastly, there had been some talk previously about All Elite Wrestling possibly having a relationship with other promotions such as Ring Of Honor or New Japan Pro Wrestling, but it was said that ROH was less likely due to both companies going after the same talent with exclusive deals. As for NJPW, it was reported that essentially the ball was in their court whether they wanted to work with AEW. Dave Meltzer has also reported that a meeting is scheduled between representatives of all three organizations with the hope they may be able to work out some sort of arrangement.