AEW News: WWE Legend Reveals He Has Joined All Elite Wrestling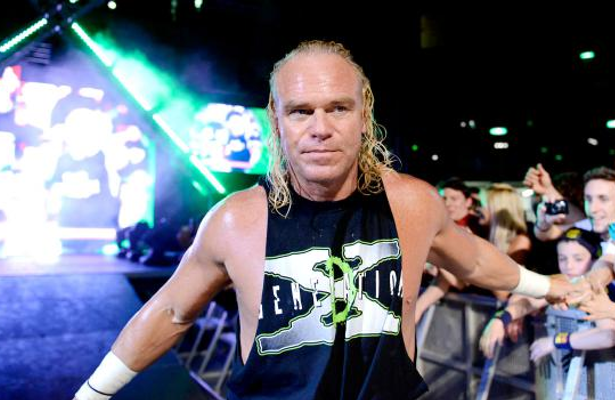 All Elite Wrestling has another new addition to the team!
All Elite Wrestling's Double Or Nothing rally in Jacksonville is now wrapped up and if you missed it, there were a number of announcements and some surprises for the upstart promotion (watch it all here).
Among the announcements today were the official reveals of some members of the roster. Of course, we already knew that Cody Rhodes, The Young Bucks, Hangman Page and Brandi Rhodes would be in-ring talents, but today we learned that Christopher Daniels, Scorpio Sky, Frankie Kazarian, Dr. Britt Baker, PAC, MJF, Joey Janela, Penelope Ford and Chris Jericho are also on-board.
However, prior to the rally we learned of another addition to All Elite Wrestling in a behind-the-scenes role. Via Twitter, former WWE Superstar Billy Gunn revealed that he was offered and has accepted a contract with AEW as a producer:
Fans will remember Billy competing back at All In in September as a participant in the Over Budget Battle Royal. He most recently was under contract to WWE back in 2015 when he was let go after failing testing positive for performance enhancing drugs prior to a powerlifting event. He has made appearances for WWE since on special occasions such as RAW 25 last January, but was not under a deal any more.
WWE News: Who Was Added To The Women's Royal Rumble Today?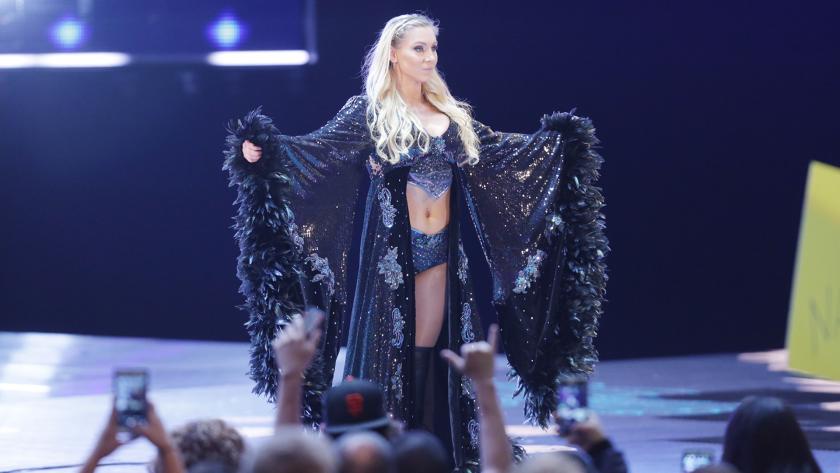 All the names added to the Women's Royal Rumble today!
As was noted yesterday, WWE announced that they would be revealing more participants in next Sunday's Women's Royal Rumble Match via Twitter today, with a new name being confirmed every thirty minutes (see the announcement here).
Up until today, only twelve entrants in the match had been revealed after Sasha Banks was removed since she will be facing RAW Women's Champion Ronda Rousey for the title that night. Here are all the names that were officially added today:
Charlotte Flair
Naomi
Tamina
Peyton Royce
Billie Kay
Dana Brooke
Lana
Nia Jax
Nikki Cross
This now leaves nine spots remaining in the Women's Royal Rumble Match, giving plenty of room for surprise entries.
EA's Take: I'm not sure why anything with wrestling fans surprises me anymore, but it's amazing how much complaining there was that WWE was going to do this. A lot of people assumed they were going to release the rest of the competitors and not save any surprises, even though it was NEVER stated that they were going to do that. Personally, I thought it was a good idea to keep people paying attention to WWE's Twitter on Championship Sunday in the NFL.
WWE News: Matt Hardy Says He's Ready To Return, In Best Shape In Years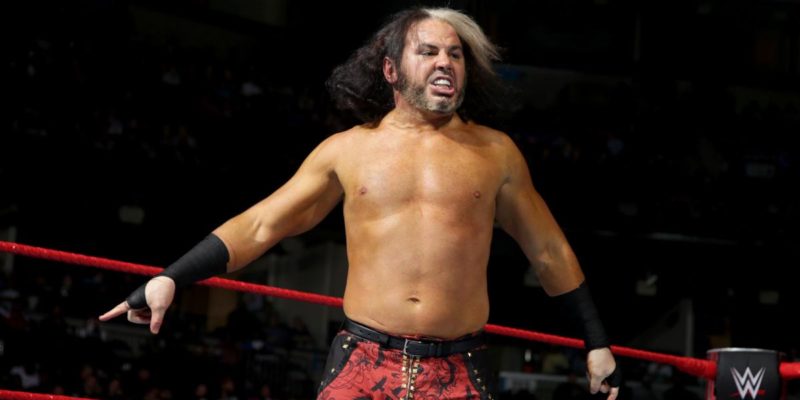 Matt Hardy gives a big update on his in-ring return!
It's been a number of months now since WWE Superstar Matt Hardy was forced to step away from the ring after years of abuse on his body was beginning to show its affects with his pelvis beginning to fuse with his spine (read about that here).
Last month, Matt revealed in an interview that everything with his rehabilitation has gone "better than expected", stating that he didn't have an exact timetable for when he would be back in the ring, but it would happen "sooner than later" (read all of Matt's comments here). Today, the WWE legend revealed that he has finally been "greenlit":
No, I am not retired & not going to be retiring anytime soon. I've worked my ass off to rehabilitate & have physically been greenlit. My body is in the best shape it's been in in years & I'm the lightest I've been in 20 years. https://t.co/XE1GzBP58A

— The BROKEN One, Matt Hardy (@MATTHARDYBRAND) January 20, 2019
At this time there's still no word on when exactly we could see Hardy back in a WWE ring, but this is certainly exciting news for fans who thought his career was over.
EA's Take: Sounds like everything went well and although there are going to be some fans who think he should just stay out of the squared circle, at the end of the day it's his life. If Matt wants to keep going and feels he can still contribute without damaging himself further, I'm all for it. Random guess here, but I wouldn't be shocked to see him enter the Royal Rumble Match as a surprise entrant.