AEW Will Be The Next Big Thing In Professional Wrestling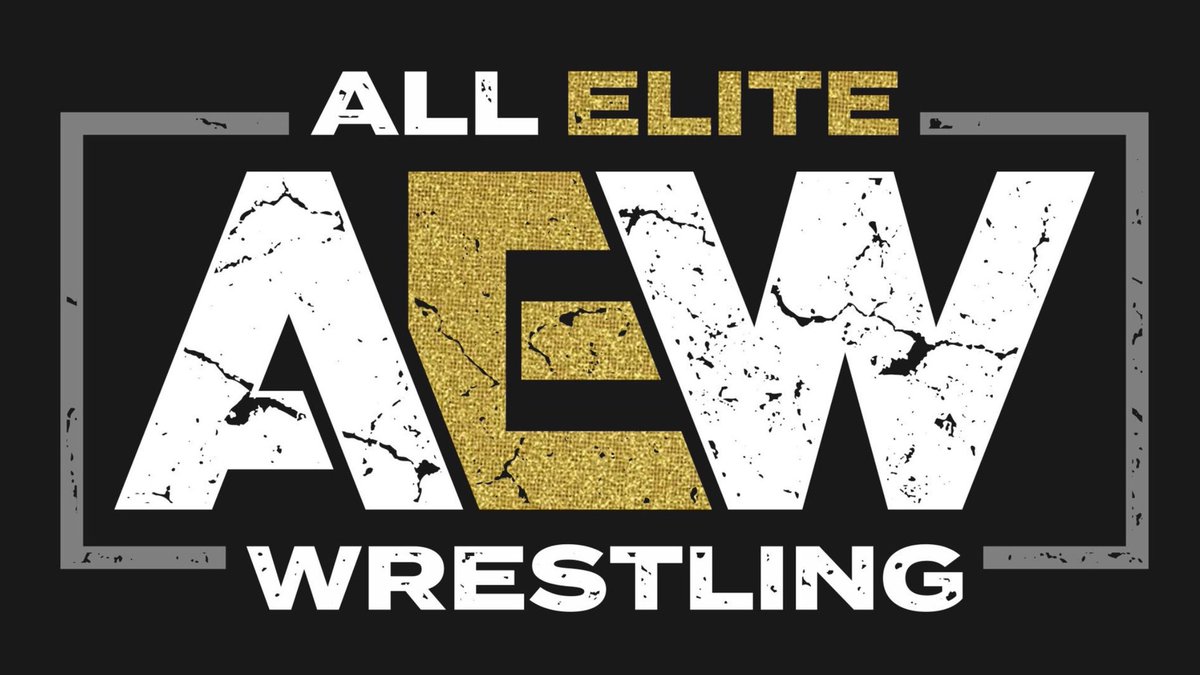 David Levin chimes in on the future outlook for All Elite Wrestling, and the impact it can have on the wrestling business.
I have purposely not written this week until now. Usually, I write a piece on SmackDown Live and my thoughts about Tuesday night's show. I was ready to lend my thoughts to the show in Jacksonville this week until the All Elite Wrestling rally held outside TIAA Bank Field prior to WWE's invasion of the Veteran's Memorial Arena.
While the crowd outside the stadium did not compare to the hoards that packed WWE's event that night, the news of a new wrestling promotion breaking into a business dominated by the McMahon Family for the last two decades is big news. The fact AEW is being backed by Shad and Tony Khan, owners of the Jacksonville Jaguars, is even bigger news.
It looks like the Khan's are in the wrasslin' business, and may be able to take this upstart brand farther than other neophytes have gone before.
The Khans have shown they can be successful with the NFL, with their Premier League soccer club and now are trying their hand at professional wrestling. The game plan is aided by deep pockets which means this has a chance for staying power. With any wrestling promotion, money helps with stability. Unlike with TNA, which has struggled with television deals, the Khans can afford to find the right promotional deal to reach its audience.
Also, having Cody Rhodes, Kenny Omega, Chris Jericho and Britt Baker (yes, big crush here) on board certainly leads to credibility. As Jerry Lawler said, in a story written by Tom Clark, he believes the Khans and this promotion has a chance to do something big in this industry. Lawler's comments came on his Dinner with the King podcast.
"I wish them luck. It definitely will be a force to be reckoned with. When you have that much money, you can do pretty much anything. I think they'll definitely get the thing off the ground and they'll definitely be able to hire some big name talent."
There have been plenty a wrestling start ups over the years. Once WWE bought out WCW, there was very little competition. The McMahons were essentially facing them selves in terms of trying to create a better product. TNA came along trying to salvage the old ideas of the NWA and while it is still on life-support, it has failed to deliver in popularity.
Other promotions like ROH and NJPW have appealed to the masses. And while the death of ECW was a got shot to those niche fans that liked blood and the insane, wrestling has been void of something new and exciting. That is until now.
I cover the Jaguars on a full-time basis and know if the Khans dream it, it can happen. Tony Khan has a vision with this that can and should work.
I've lived in Jacksonville for 38 years. And as a youngster my father would take me to the old Colosseum here in town where I would watch Dusty Rhodes on a weekly basis. I remember old-school wrestling like Jack and  Jerry Brisco. I remember how the spinning toe hold of Dory Funk, Jr. won world titles and how the Masked Assassin was the most evil villain on the planet.
I guess you could say that this new beginning is personal to me.
Often stated,  I believed in the old ideals of the NWA. I am a fan of the figure-four leg lock and the Texas Death Match. I remember more "Loser Leave Town" matches then I can remember. And when the likes of Rhodes, Roddy Piper, Bruno Sammartino, and Randy Savage left this earth, it affected me greatly.
Professional wrestling was something in my childhood that you enjoyed watching on a Saturday morning, but you didn't talk about quite a bit because it was a taboo subject. It wasn't mainstream like it is today. You can thank the McMahons for Innovacion and changes. You can thank the likes of Jeff and Jerry Jarrett for trying to maintain ideals of the old guard. Paul Heyman created reality wrestling so to speak with ECW. Now, a father and son team that owns a professional football team Is trying to break another barrier.
For those of us who were there on Tuesday, it was exciting and regardless of whether WWE was in our backyard, I get the feeling that AEW made a lasting impression that we're gonna talk about for a while.
That's what the Khan's did when they purchased the Jaguars. That's what they did when they put the worlds largest score boards in a football stadium. That's what they did when they purchased a premier soccer club. And now that's what they're going to do with a new wrestling promotion.
Whether you like it or not, learn to love it, to paraphrase the great Ric Flair, learn to love it because it's going to be here for a while. And as long as the Khans have the vision to make AEW innovative and exciting, it has a chance to leave an indelible mark on a sport void of a challenge to the old guard.
King's WrestleMania Rewind: Eddie Guerrero vs. Rey Mysterio (WrestleMania 21)
In the next WrestleMania Rewind, Chris King takes us back to WWE WrestleMania 21, and Rey Mysterio vs Eddie Guerrero in a battle of tag team champions!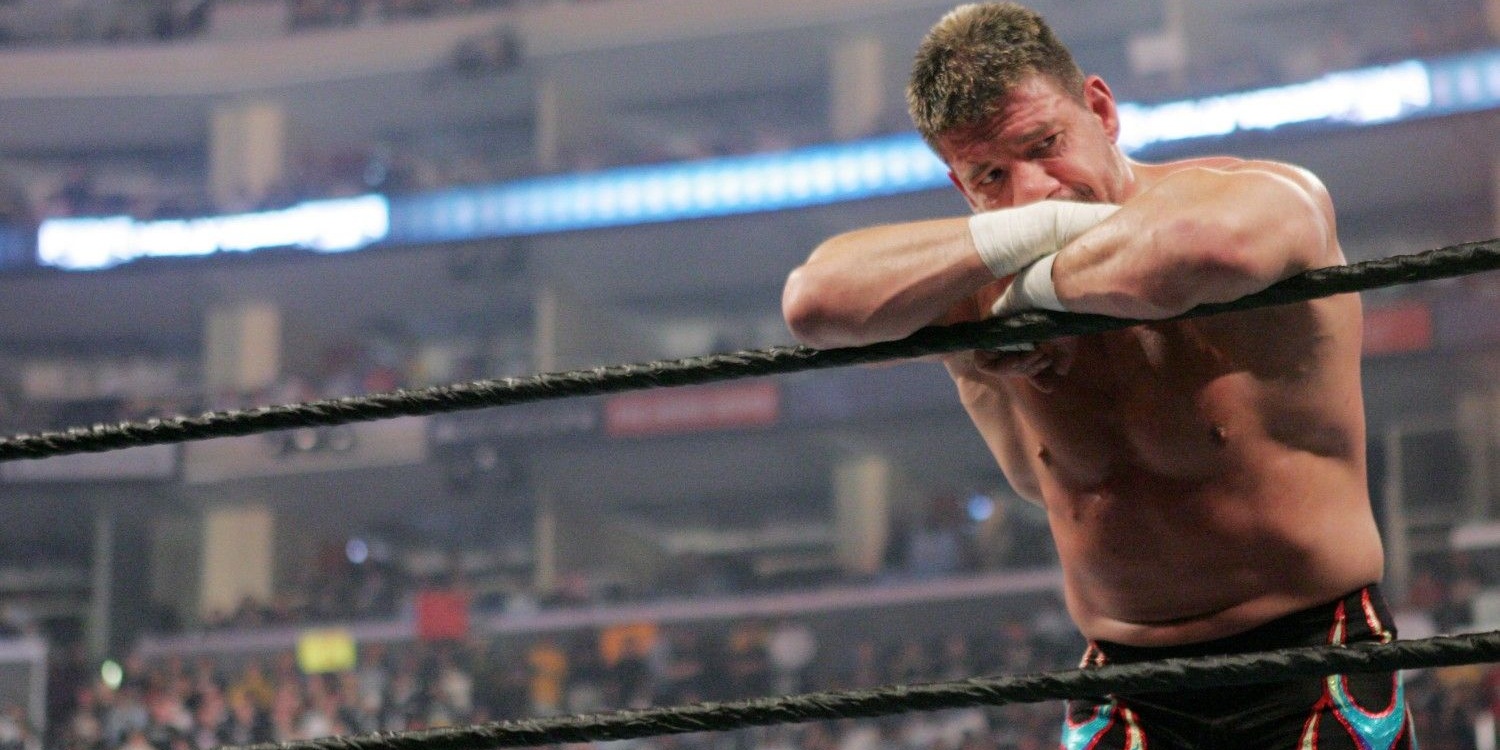 In the next WrestleMania Rewind, Chris King takes us back to WWE WrestleMania 21, and Rey Mysterio vs Eddie Guerrero in a battle of tag team champions!
Chris King is back with his third edition of WrestleMania Rewind. This week he's bringing us back to some 'Latino Heat.' We're rolling back to WrestleMania 21 where Eddie Guerrero faced longtime friend and rival Rey Mysterio.
This would be Guerrero's last Mania match caused by his unfortunate death. Over on SmackDown, Mysterio and Guerrero would become the tag team champions at No Way Out where they defeated MNM.
Chavo Guerrero would get into the head of Latino Heat by making him believe Mysterio was trying one-up his tag team partner. Chavo went as far as to tell his uncle to stop using the Guerrero name.
Guerrero would finally give in to his nephew's manipulation and went on to challenge Mysterio to a one-on-one match at WrestleMania 21. I For the first time in history, both tag team champions would face each other. Guerrero vs. Mysterio was the first match on the stacked card. Both partners threw everything at each other including the kitchen sink in a battle of one-up-manship.  In an incredible high-octane match that saw both superstars delivering counter for counter, Mysterio pulled off the win with a surprise pin roll up.
A few months later, what once was a friendly battle turned into a nasty fight involving the custody of Mysterio's real-life son Dominik Mysterio. After several torturous weeks, both former tag team champions would face off in a ladder match with the custody of Dominick on the line. I forgot how amazing this rivalry was and it's definitely worth a watch. Sadly, we would lose Latino Heat in November of 2005. There will never be another Eddie Guerrero. Viva La Raza!
King's WrestleMania Rewind: Stone Cold VS. Scott Hall (WrestleMania X8)
Chris King is back with another WrestleMania Rewind, looking at the NWO's Scott Hall battling Stone Cold Steve Austin at WWE WrestleMania X8 from Toronto!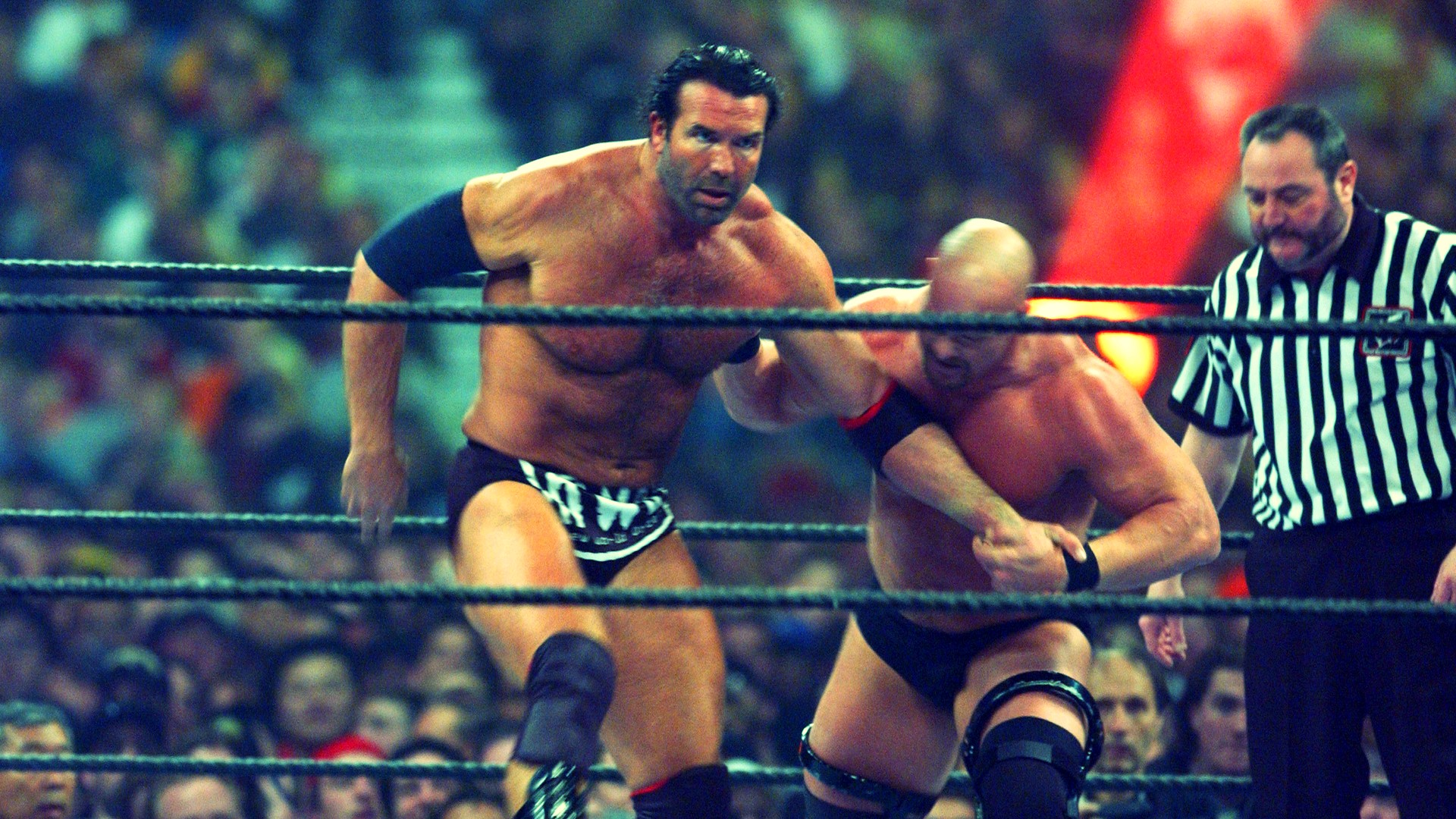 Chris King is back with another WrestleMania Rewind, looking at the NWO's Scott Hall battling Stone Cold Steve Austin at WWE WrestleMania X8 from Toronto!
Chris King is back this week with another edition of WrestleMania Rewind, where he is rewatching all the past Mania matches and feuds. This week you're in for a treat as we look back at 'Stone Cold' Steve Austin vs. Scott Hall at WrestleMania X8.
In late 2001, Vince McMahon bought out his competition WCW and acquired the rights to a plethora of talent including Booker T, Eddie Guerrero, Chris Benoit, and the iconic trio known as NWO. Hulk Hogan; Kevin Nash, and Scott Hall were hell raisers, and what better way to make a name for yourself than take out the two top superstars in the WWE The Rock, and Stone Cold?
The NWO cost Austin his chance at becoming the Undisputed Champion at No Way Out during his match with Chris Jericho. Adding insult to injury, the NWO spray-painted 'The Texas Rattlesnake' with their brand logo just like they did in WCW. As you can imagine, Austin was pissed and out for revenge against the group and primarily Scott Hall.
Hall would challenge Stone Cold to a match at WrestleMania 18. Both superstars beat the living hell out of each other leading up to this highly-anticipated match for who runs the WWE.
The glass broke and Stone Cold made his iconic entrance, and black and white NWO covered Halls' entrance alongside Kevin Nash. With the odds stacked against 'The Toughest S.O.B' could Austin or NWO prove their dominance? Sadly the NWO  broke up that very night when Hulk Hogan came to the aid of his adversary The Rock after their 'iconic' dream match. Stone Cold would ensure the victory with the Stunner. Hall would perform an Oscar-worthy sell over the finisher.
What a time to be a wrestling fan in the 2000s when nothing was impossible for WWE. Who would've thought WCW would go out of business and Hogan would make his long-awaited return to WWE?