Andrew's Wrestle Kingdom 13 Ratings & Review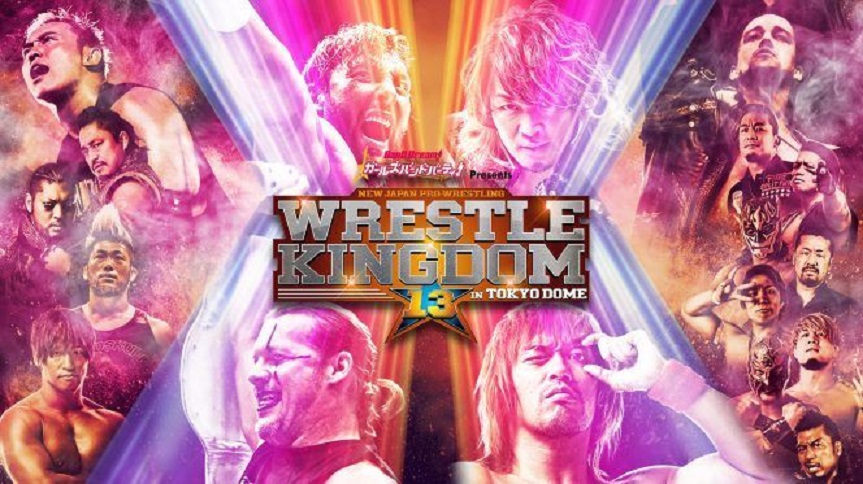 With AEW's announcements and many of the Elite playing a part in Wrestle Kingdom, what happens? Does Tanahashi retain his Ace status?
You know, I'm not gonna start off complaining since European fans basically need to be up at stupid hours in the morning to watch many things live. So if I need to lose a little sleep to watch great wrestling, so be it.
What I will complain about, is my own stupidity in not taking the day off of work. So this should be a fun ride! Let's get this party started!
Ratings:
NEVER Openweight 6 Man Gauntlet:
Yujiro Takahashi, Hangman Page & Marty Scurll w/Pieter vs Jeff Cobb, David Finlay & Yuji Nagata – Finlay wins via Rollup after miscommunication between Page & Yujiro
Jeff Cobb, David Finlay & Yuji Nagata vs Chuckie T, Trent Barreta & Hirooki Goto – Finlay wins via Rollup after Chuckie missed Moonsault
Jeff Cobb, David Finlay & Yuji Nagata vs Minoru Suzuki, Lance Archer & Davey Boy Smith – Archer wins via Killer Bomb on Finlay
Minoru Suzuki, Lance Archer & Davey Boy Smith vs Togi Makabe, Toru Yano & Ryusuke Taguchi – Yano wins via Rollup after Low Blow on Davey Boy @27:45 – *** 1/4
NEVER Openweight Championship: Kota Ibushi (c) vs Will Ospreay – Ospreay wins via Stormbreaker @18:15 – **** – TITLE CHANGE!!
IWGP Jr Heavyweight Tag Team Titles: Roppongi 3k vs Shingo Takagi & BUSHI vs Yoshinobu Kanemaru & El Desperado(c) – Takagi wins via Last of the Dragon on SHO @6:50 – ** 1/2 – TITLE CHANGE!!
Rev Pro Undisputed British Heavyweight Title: Zack Sabre Jr vs Tomohiro Ishii (c) – Sabre Jr wins via Hurrah! Another Year, Surely This One Will Be Better Than the Last; The Inexorable March of Progress Will Lead Us All to Happiness @11:35 – *** 1/2 – TITLE CHANGE!!
IWGP Heavyweight Tag Championships: EVIL & SANADA vs The Young Bucks vs Guerillas of Destiny (c) – SANADA wins via Moonsault on Matt Jackson @10:15 – *** 3/4 – TITLE CHANGE!!
IWGP US Heavyweight Title: Cody (c) vs Juice Robinson – Juice wins via Pulp Friction @9:00 – *** 1/4  –TITLE CHANGE!!
IWGP Jr Heavyweight Title: Kushida (c) vs Taiji Ishimori – Ishimori wins via Bloody Cross @11:15 – **** 1/2 – TITLE CHANGE!!
Kazuchika Okada vs Jay White – White wins via Blade Runner @14:20 – **** 1/2
No Disqualification IWGP Intercontinental Championship: Tetsuya Naito vs Chris Jericho (c) – Naito wins via Destino @22:35 – **** 3/4 – TITLE CHANGE!!
IWGP Heavyweight Championship: Kenny Omega (c) vs Hiroshi Tanahashi – Tanahashi wins via High Fly Flow @39:15 – ******  – TITLE CHANGE!!!!!
Review Notes:
Page accidentally hits Chase Owens who tried to interfere on behalf of the group, Yujiro questioned Page, Page pushed Yujiro into the rollup. So this is just furthering the dissolution of The Elite/Bullet Club members. The second match was probably the most solid wrestling, Chuckie T held it together, but a lot of Chaos helped Finlay sneak the win. Nagata and Suzuki faced off, which then turned into Suzuki using a chair on Nagata on the outside. The now 3 match deep team was no match for the brutal Suzuki-Gun in the shortest leg of this gauntlet. The rag tag team against the bad boys was entertaining. Makabe managed to even out the power with Yano and Taguchi's combined humor adding a different vibe to this match. At one point Yano was asking Taguchi for Baseball signals on what to do next. Even if it's not a long lasting team, these fun loving tweeners are a good foil against Ishimori & The Guerillas of Destiny for New Year's Dash. Very solid for a Pre-Show gauntlet.
Will and Kota lived up to the hype. Lots of fast paced action, quick strikes, a few high flying moves and an interesting finish. Interesting in regard to the fact that the trainers and the stretcher came out, so Ibushi seems to be knocked out completely. Not sure if this is a path for AEW, Kota being written out of New Japan stories for other reasons…or an actual injury. But one of the match highlights had to be Ibushi tapping into his admiration for Nakamura and landing a Bom-a-Ye after shaking off a suplex. Very good match, the ending just leaves an odd taste.
The Suzuki-Gun duo tried to start off cheap, Roppongi 3k took early control, but once the LIJ team got in, Suzuki-Gun were never legally in the match again. As for a match, it was pretty short and the Junior Tag League Finals were better. A double backfired mist spot looked weird cause I don't think BUSHI's mist came out right, but hey, the correct team won. Bow down to Shingo Takagi.
Sabre wanted to win the match in 60 seconds, that didn't really go the way he expected but hey, a win is a win. We saw an odd combination of Sabre's submission style with Ishii's brutal strikes but Sabre caught Ishii one too many times with different holds. As soon as Kevin Kelly was done saying the name of the move, Ishii eventually verbally submitted. Damn, champions keep dropping like flies.
G.o.D. comes out with a new tron, new masks and new music. The music I don't like as much, but the others are cool. This new good guy G.o.D. gimmick was an early highlight with Tama stopping Loa from cheating, and instead cheering on EVIL to break out of the Scorpion Death Lock, even pushing the bottom rope to him to help him get the break. There was an unwitting Magic Killer with EVIL and a stunned Loa, hitting the move on Tama. But after a small super kick swan song, Matt gets hit with the Magic Killer/Moonsault combo, and LIJ wins another belt!
Juice wearing some polka dots to continue the Dusty under current, and Cody comes out in Jacksonville Jaguars colors. Brandi gets involved very early, so that telegraphs her getting thrown out and Cody losing. The toss out spot was awkward and the match felt very "color by numbers" for how Cody has done matches lately. Juice adds an exclamation mark by doing 2 Pulp Frictions, but another title change. This is following the Wrestle Kingdom 11 pattern with titles changes leading up to the semi main event. Let's see if it continues.
Goofy entrance by Kushida with a kid coming out dressed as him and Taguchi playing Doc Brown to make him to correct size. And the match was tremendous. A little bit of everything, Ishimori showcases his prowess as he unseats the Ace of the Junior Division. This is the first must watch of the night. Damn good match.
Okada goes back to his classic Rainmaker look including getting rid of those awful pants. This match was a classic Okada match. We saw a bunch of spots that haven't quite looked right since he lost the belt, White showed a lot arrogance and resiliency. He also maintains the ability to pull off the Blade Runner out of nowhere. So this match was great, the finish was cool and unexpected, but the biggest take away is Okada might finally be remembering who he is. No more red hair and balloons.
Naito started off with more urgency and the match had much better chemistry than their first meeting, and that was still damn good. we saw numerous call backs, big false finishes and near falls. Naito even got to delve into his love of Baseball a little bit with a few kendo stick spots. But still, great match, told a great story and these two work well together. Now does this set up an entire night of title changes, or is this building a false expectation for the surprising Omega retain?
WOW! This match is tremendous story telling. Tanahashi pulled off a Styles Clash, Kenny bit Mutoh's Flashing Elbow, Tanahashi's Slingblade and High Fly Flow, as well as, wiping out Milano on the Japanese commentary. So Omega had a war against the Japanese legends, and Tanahashi even tried to play Omega's game a little by using the table Omega introduced. Tanahashi crashed through the table, but still, many little threads were played with here. Amazing way to start the new year.
Thoughts:
Well this show was built like previous Wrestle Kingdoms prior to 12, with an undercard that built towards the main events.  The last four matches were great and well worth watching the entire show. Every match having a title change I believe is unprecedented, but definitely added a level of "new beginnings" into the new year and new royal family.
Everyone associated with The Elite also lost their matches, so I don't know if that means they are cutting ties or just that New Japan wanted the titles on full time wrestlers. But hey, Tanahashi claims the IWGP Heavyweight for the 8th time, which is the most in history. Yes he already had the most at 7, since the man in second place is Tatsumi Fujinami with 6, but this just further cements Tanahashi's legacy as the Ace.
It wasn't a start to finish banger like last year, but the big matches felt gigantic, Jay White was made, Okada is back, Tanahashi is still the Ace and Naito overcame his Jericho demon. Los Ingobernables de Japon all belts! Tanquilo! Assenayo!
Overall Score: 8.25/10
New Beginning in Osaka Fallout: New Japan's Reshaping Process
New Beginning has caused some discussions amongst the IWC. Let's read Valentin's assessment of the fallout!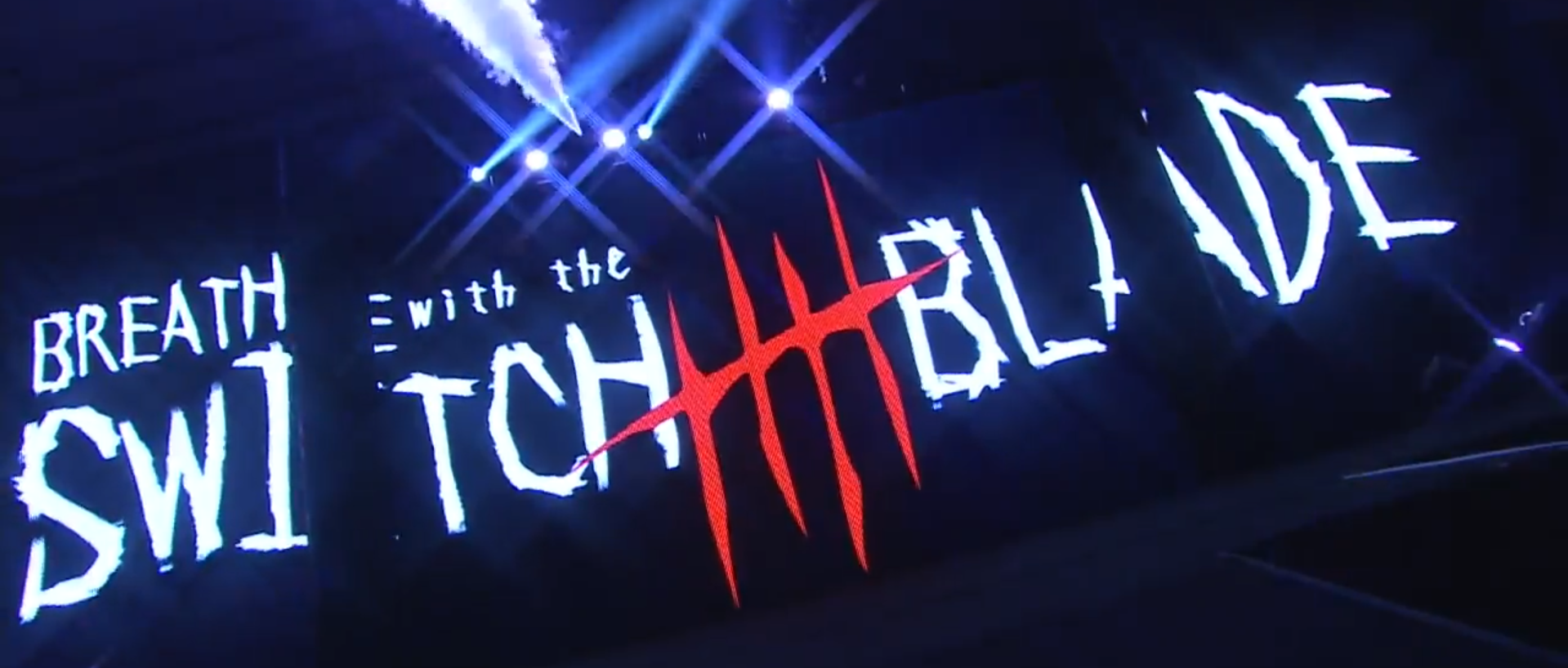 New Beginning has caused some discussions amongst the IWC. Let's read Valentin's assessment of the fallout!
New Japan's New Beginning tour just came to an end as these lines are written, and it is safe to say that the ending of the tour, which saw Jay White becoming the IWGP Heavyweight Champion, is making people discuss and wonder what is now next in New Japan's new era. With that said, let's discuss the perspective of a very exciting year, for New Japan Pro Wrestling.
 If you still were not convinced, there is indeed a new era in New Japan, starting fittingly during the New Beginning tour. In a similar, yet quite different fashion than how Kazuchika Okada began his rise as New Japan's newest top star, Jay White has done just that. It was only a matter of time for White, whom looking at his first year since coming back, was being built as a potential threat around the company's main event scene. Now that he is New Japan's top champion, we can only wonder what the Switchblade's reign will bring to the table, what impact it will have. None can say for sure, but to at least try to get an idea of what's to come, we need to take a more global view of New Japan's landscape. Some recent events can help us figuring things out.

 One other big event to occur during this last New Beginning show was Kota Ibushi's return, which saw him announce to the crowd that he would be staying in New Japan. Ibushi also announced he would be taking part in the New Japan Cup. The big news here being that Ibushi seems to now be fully committed to New Japan, so we can now expect him to get to the level he seemed destined to reach, which is being an established main eventer. As much as everyone knows how good Ibushi is, can we really say he's an established Heavyweight  star so far ?

 Sure, Ibushi won the New Japan Cup once, had great outings for the Heavyweight and IC championships over the years, as well as managing to claim the NEVER Openweight championship in December, but I think most people expect more at this point. Hiroshi Tanahashi has said himself that Ibushi has everything to be the future of New Japan, and with no storm inside of Bullet Club to be unwillingly apart of, there is nothing stopping Ibushi from getting to the spot he possibly should already be in. With the early ending to Tanahashi's potential last reign as Heavyweight champion, there will be a spot to fill when the Ace starts stepping out of what we tend to call "New Japan's big four". This year should give us some answers if whether or not Ibushi will be the man to eventually take that spot.

 Speaking of members of that "big four", let's now look at another big topic concerning New Japan's main event scene. Since recapturing the Intercontinental championship, Tetsuya Naito has made his intentions clear. The leader of L.I.J wants to hold both the Heavyweight and Intercontinental championships, at the same time. As it surely looks like 2019 will be another big year for Naito's group, it's quite easy to expect the faction's leader to get something more than a third IC championship run, as this chapter of his own story is reaching its end. Let's not forget that this summer, Naito will not have been Heavyweight champion in three years, which is quite long even in New Japan standards, when you are one of the company's top stars.

 Making history has been a recent trend with New Japan, and another opportunity to do just that is presenting itself with Naito.

 The point now is that New Japan needs to build up wrestlers for years to come, and it is not just be about Jay White becoming the Ace's main foe. It is also about re-establishing guys who have been waiting for their opportunity to rise, which are long overdue by now. New era tends to mean new faces, and while I've been focusing on the main event scene so far, it doesn't stop there.

 Without even mentioning the constant waves of Young Lions coming in, New Japan has started establishing new faces throughout the divisions in the last few years. Hiromu Takahashi and Taiji Ishimori in the Jr division, Roppongi 3K in the Jr tag team division, EVIL & SANADA both as a team and as singles competitors. Let's not forget about Zack Sabre Jr, Juice Robinson and Will Ospreay as Gaijins on the rise. The most recent example being Shingo Takagi, who will likely look further than being Jr Heavyweight Tag Team champion.
To make it short, New Japan has entered a reshaping process. The company is making a bet for the future, and if recent history has taught us one thing, it is that the last time such a bet has been taken, it worked out.

With that in mind, how do you envision New Japan's future ?
Official Chairshot Ratings & Review: New Japan Sakura Genesis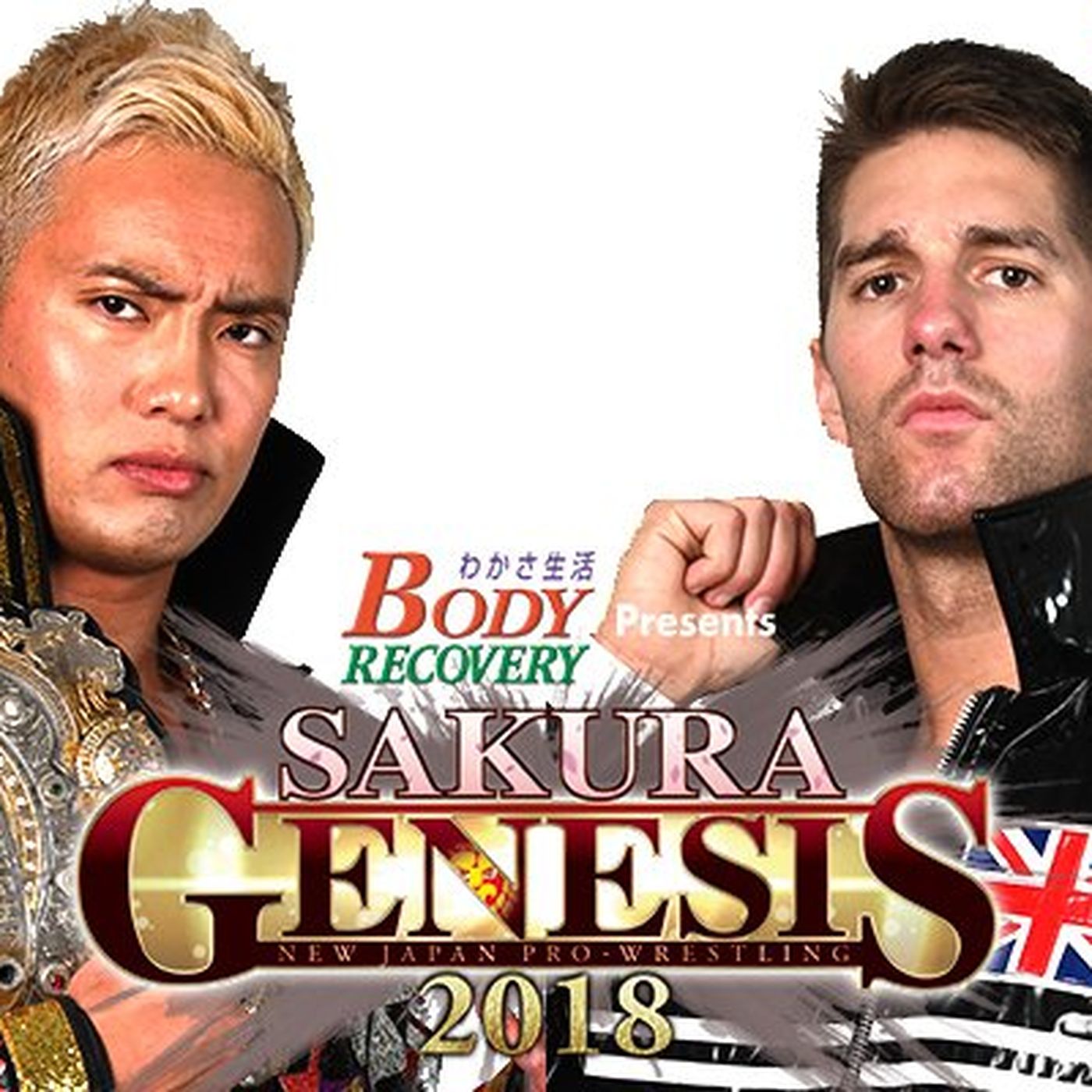 Coming off the AXS TV special one week ago, we have a few story continuations to retain interest. So anyone that got invested in the Bullet Club drama or Marty Scurll's epic disrespect, might have decided to find a way to watch this show.
Formerly known as Invasion Attack, the now named Sakura Genesis is usually something of note because the New Japan Cup winner gets their title shot. So you have someone who was built up a few weeks ago, riding a wave of momentum, into a very pivotal championship match. This one is no different since Okada is looking to tie Tanahashi's record for successful defenses in one reign as well as sole possession of the 'Gaijin Killer' moniker (currently Okada is tied with Tatsumi Fujinami for most successful defenses against unique foreigners at 6).
Given all of this, Okada has the most at stake, when it comes to historical records. But Sabre of course wants to break up this 600+ day reign and prove that being a Submission Master, is the way to go.
The Young Bucks vs Yujiro Takahashi & Chase Owens
The Bullet Club internal struggles continue as we get more Bullet Club vs Bullet Club matches. We see an odd dynamic here, where the Bucks are coming off their loss to the Golden Lovers against arguably, the two bottom guys in Bullet Club. It's also due to that fact that the match suffers slightly.
While not a bad match at all, I doubt anyone expected the Tongan B Squad to win. Solid match, good spots, nice selling from Matt Jackson, hell Don Callis even made a Ricky and Robert reference with how Matt and Nick have been wrestling their matches lately. So, a perfectly fine opener and would've probably been more believable against, well, any other two people.
Winner: Young Bucks
Rating: ** 3/4
Taichi & Iizuka vs Tomohiro Ishii & Toru Yano
To be honest, this match is just fun considering the combatants.
Taichi and Iizuka attack Ishii and Yano before the bell, as per Suzuki-Gun tradition. The microphone stand, ring bell, draw string and chairs are all used as weapons against the Chaos members. But the way this usually goes is Ishii gets beat up for 90% of the match, Yano gets his shtick in, and then Chaos wins.
That's what happens, Yano does the Yano stuff, low blows and win via Lariat/Roll Up combo.
Winner: Ishii & Yano
Rating: ** 1/2
NEVER Open 6 Man Tag Team Championship: Michael Elgin, Togi Makabe & Ryusuke Taguchi vs Bad Luck Fale, Tama Tonga & Tanga Loa (c)
The least prestigious title in all of New Japan, but these participants are always entertaining.
During a big outside spot, Fale chokes Elgin with the microphone chord and then makes a Step Brothers reference by saying " He's just got one of those faces you want to punch". Lots of fun moments and hard hits. Taguchi does his coaching moments, gives Elgin and Makabe a baseball signal to imply some kind of move, but before he can execute it, Fale and Loa have replaced them in the ring, much to Taguchi's chagrin.
The match ends shortly after that, when Taguchi hits a 619 then goes for a springboard Hip Attack, but Tama Tonga moves and hits the Gun Stun. Thank God they're not in Louisiana.
Winner: Fale & G.O.D.
Rating: ** 3/4
Hiroshi Tanahashi, Juice Robinson & David Finlay vs 'Switchblade' Jay White, Yoshi-Hashi & Hirooki Goto
Now for the people that give WWE shit for 50/50 booking, New Japan does something similar with tag matches making a difference in momentum for upcoming title matches.
With Finlay getting a US Championship match and Juice in NEVER consideration, it was written all over the bathroom walls that the Chaos team would lose. It's still a damn good match from an entertainment angle. Some solid action, Finlay landed his Stunner finish on Jay White to add to his credibility, Juice hits Pulp Friction on Goto and Yoshi-Hashi eats the pin…cause well…he sucks.
Also the only noticeable awkwardness was at the very end when it took Hashi a few extra moments to figure out which ropes to bounce off of to go into the finish. It was very obvious that Hashi was indecisive, and just kinda beats home more reasons on why he's never had a championship in New Japan.
Winner: Tanahashi, Juice & Finlay
Rating: ** 3/4
Tetsuya Naito, EVIL & SANADA vs Minoru Suzuki, Lance Archer & Davey Boy Smith Jr.
All of the Suzuki-Gun members have reasons to go after the LIJ members. Archer & Smith want a rematch for the tag titles and Suzuki feels disrespected by Naito's indifference towards him and the IC belt.
This match was fantastic with all of those threads coming out at different points in the match. Suzuki did his best to focus on torturing Naito, even going as far to purposely avoid the other person in the ring with him, just to hit Naito. But stories aside, this match was very well wrestled. SANADA had a bunch of perfectly timed saves, and was honestly the workhorse when it came to flashy moments.
One fun aspect was LIJ got the upper hand at one point and EVIL called for everyone to come in for a group combination attack (which is common place in Japan). But when Naito tried to come in from the outside, Suzuki grabbed his foot and interrupted the flow of the combination move. This lead to giving Davey enough time to get back in, stop a Magic Killer attempts and the two Killer Elite Squad members hit a Killer Bomb on both EVIL and SANADA.
Post match promo was a lot of Naito pissing off Suzuki and basically saying he does what he wants and wouldn't commit to Suzuki's challenge.
Winner: Suzuki-Gun
Rating: *** 1/2
Junior Heavyweight Tag Team Triple Threat: Roppongi 3k vs Bushi & Hiromu Takahashi vs Yoshinobu Kanemaru & El Desperado (c)
This match started off fast with Roppongi 3k knocking down Bushi and Hiromu, then doing a stereo dive during Desperado and Kanemaru's entrance.
Lots of action, also nicely building up a story between Hiromu and Rocky Romero. First Takahashi chases him into the crowd, then, when he gets his hands on him, Sho drapes himself over Rocky's prone body to shield him. After that babyface moment, we get a "who can cheat harder" between the LIJ and Suzuki-Gun members.
Hiromu and Bushi get the advantage early, even resulting in Hiromu hitting a Time Bomb, but Kanemaru pulls the ref out. Desperado slides in after that, the ref assumes he tagged in and hits Pinche Loco, for the champs to retain.
Winner: Kanemaru & Desperado
Rating: ***
Junior Heavyweight Championship: Marty Scurll vs Will Ospreay (c)
Scurll interrupted the feel good moment at Strong Style Evolved, to get this short notice match.
Part of the story here is that Ospreay never beat Scurll in a one on one match, so he's in the process of exorcising his demons. But about this match, it was fantastic. Scurll worked over the neck, and Ospreay was trying to mount offense from beneath most of the match. We saw multiple counters, many false finishes and just a great overall match.
第6試合はIWGP Jr.選手権試合、@WillOspreay VS @MartyScurll !
初めてベルトを巻いたこの両国で@WillOspreay は防衛することができるのか⁉︎
視聴&登録▷https://t.co/NxJKtVK94f #NJPWWorld #njSG #NJPW pic.twitter.com/qbAWU0dMlo

— njpwworld (@njpwworld) April 1, 2018
The pacing was erratic like you'd expect, but pretty much full speed kind of erratic, not bad. Ospreay nearly kills himself with a Spanish Fly from the apron to the floor that bent his neck and cut his forehead. So half of Ospreay's face was blood soaked for the last 7 or so minutes, and it just added to the drama. The fans looked on in horror and desperation when Ospreay was on the losing end of things, but once Ospreay hits his second Oscutter, the match is over.
Fans pop huge, the doctor wants to see Will immediately, but he first has to challenge Kushida. So it's Ospreay's goal to go through the other 3 members of the Wrestle Kingdom 4-way one on one, just to make sure it wasn't a fluke.
Winner: Will Ospreay
Rating: *****
Hangman Page & Cody vs The Golden Lovers
I think everyone with a pulse and interest in New Japan knows how much hatred there is between Cody and Kenny, so the story here is obvious.
We saw a lot of back and forth, the Lovers looked a lot better than at Strong Style Evolved, and the rivalries were in full effect. Cody and Kenny started things off, and every time the Lovers could zero in on Cody, they did. Page bailed out Cody numerous times and it was really nice to see his loyalty in full effect. Kota and Kenny had a vendetta, Cody just wanted to send a message to Kenny and Page was proving himself to everyone.
.@CodyRhodes & @theAdamPage#NJPWWorld Watch now▶︎https://t.co/Tj7UBJ4PjP#njSG pic.twitter.com/3d26uqzVWp

— njpwworld (@njpwworld) April 1, 2018
Even though the Golden Lovers looked much better, a well timed boot off the apron by Page, sent Kenny flying through a table. So Kota put up a good fight, but eventually fell to the numbers game when Cody rolled him up with a handful of tights for the pinfall victory. Notable points are that The Young Bucks showed up momentarily, Nick said "Look what it's come to", refused to shake hands with Cody and walked away. As well as, Cody got a cut above his left eye. So Kenny and Cody go into Supercard of Honor next week, with mirrored eye injuries.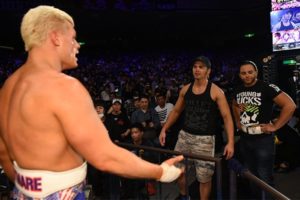 Damn good match, and it's nice to see Kenny and Kota finally start to regain their chemistry.
Winner: Page & Cody
Rating: **** 1/4
IWGP Heavyweight Championship: Kazuchika Okada (c) vs Zack Sabre Jr.
Can Sabre become only the second person to submit Okada (the first being Shinsuke Nakamura) or does Okada get his record tying 11th defense?
Early on, Okada wrestled a technical match. It's always amusing how Okada changes his offense and style depending on his opponent. After a few minutes, Sabre gets the advantage and keeps it for a good portion of the match. Zack had a counter for the drop kick, neck breaker, cobra clutch, basically Okada's entire arsenal.
SAKURA GENESIS 2018(4/1)を公開!
絶対王者 VS サブミッションマスター!息もつかせぬ激しい攻防!
V11を目前とする@rainmakerXokada とイギリス人初のIWGPヘビー級王者を目指す@zacksabrejr !
果たしてベルトを手にするのは⁉︎
視聴&登録▷https://t.co/PLB6rT8nNC#NJPWWorld #njSG #NJPW pic.twitter.com/iHxo5x1VO5

— njpwworld (@njpwworld) April 1, 2018
What makes this match easy for most fans, is that it starts off an old school, technical, mat based match with counter submissions and roll ups. Even a nice call back to the Rainmaker counter, flying cross armbreaker, that Shinsuke beat Okada with. This match was just such a pleasure to watch, from the story, to the strikes, to the submissions…ring work and psychology doesn't get much better than this.
Okada retains thanks to his jumping tombstone and a third and final Rainmaker.
Winner: Kazuchika Okada
Rating: ***** 1/4
After the match, Gedo says no one is stronger than Okada and Tanahashi chants ring throughout the arena. Before Okada can start his "3 Things" promo, Tanahashi walks out. So it's obvious that now since Okada has tied Tanahashi's record, Tanahashi wants a chance to defend it. No official acceptance was made at this point. Okada kind makes fun of the fact that Tanahashi hasn't had exactly a successful run between injuries, losing the Intercontinental Title and losing the finals of the New Japan Cup, so he doesn't see what right Hiroshi really has to challenge.
If people watch this, after Strong Style Evolved, they will see the difference between a New Japan large event and a 'special' event. Overall match quality was better, and you see a mixture of match styles and defenses. Surprisingly no title changes, but they did announce the dates and venues for the G1 this year.
So Happy Easter, April Fool's Day, and pay your rent!