Andrew's WWE Raw & SmackDown Live Review & Notes (1/21 &1/22)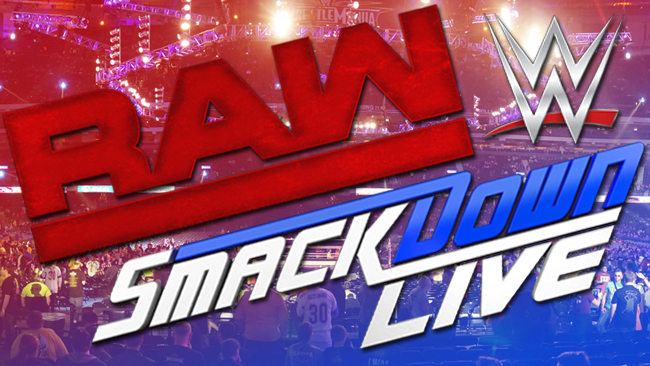 The Royal Rumble "Go Home" shows. Did they produce entertaining content, or limp towards the finish line since most will watch Rumble purely on name value. Let's find out!
Now given that I enjoyed Raw so much last week, I'm tempering my expectations for this week. It's been longer than I care to try and remember, that WWE has knocked it out of the park two weeks in a row.
With the low bar set, do we see a Fosbury Flop, or well…just a flop. Let's see!
Raw Ratings:
Finn Balor vs Braun Strowman: Balor wins via DQ after Lesnar interferes – * 1/2
Apollo Crews vs Bobby Lashley: Lashley wins via Spear – *
Seth Rollins vs Drew McInture: Rollins wins via Cradle – ** 1/2
Lucha House Party vs Jinder & The Singhs: Gran Metallik wins via Backbreaker – -* (yes it's negative)
Elias vs Baron Corbin: Corbin wins via End of Days – N/A
The Ascension vs Heavy Machinery: Otis wins via Caterpillar – N/A (squash)
Raw Tag Team Titles: Bobby Roode & Chad Gable vs The Revival: Gable retains via Rollup – ***
Bayley & Sasha Banks vs Natalya & Ronda Rousey: Banks wins via Bank Statement on Natty – ***
Review Notes:
We kick off things with talking…well now, new changes right? Heyman does his played out thing by now, Vince comes out and tells his own variation of a Wikipedia edited David and Goliath story. Braun shows up to try and look menacing and speak words that don't matter. Finn walks out after like 15 minutes of bickering, to point out that this is typical. He then tells a closer to correct David and Goliath story. Vince gets the bright idea that Brock should be at ringside for the real David and Goliath bout of Finn versus Braun.
Now before this match started, we all knew how it was gonna end. Brock at ringside, Braun is a monster so he can't lose clean and Finn is the challenger…so he can't lose clean. So yeah, making matches that can't logically have a winner is a waste of time, much like this match. The action was alright, the spot where Lesnar catches a falling Balor just to Overhead Suplex him to the floor was moronic since the referee saw it and didn't throw out the match there. Finn fights back valiantly, then right after landing the Coup de Grace, Lesnar F5's Balor and THAT'S a DQ apparently. Must've gotten NFL referees for this match.
Lashley and Lio come out, and every bit of praise I gave them the last two weeks goes out the window here. Lio is worthless saying nothing of merit, and this somehow devolves into a pose off when Apollo Crews comes out to throw his hat in the ring. The pose off did showcase a little personality from Apollo, so that was a bright spot, but come on…this is dumb. Then Lashley attacks him and a match happens regardless of any previous words or stipulations to the pose off (yay wrestling).
Lio apparently will now be a bigger player in the matches, which is fine. But when no one cares about either wrestler, we came off roughly 20 minutes of talking into a gimmicked finish, for another match without a clean finish. Short match with no story or reason to care.
Rollins comes out, gives a speech we're supposed to care about, but I really don't. He brings Roman up AGAIN, and really seems to be going through the motions almost to a disingenuous point. McIntyre comes out to save the segment before it leads to a match, cause everyone in the Rumble needs to be showcased leading to it, yeah, that sounds right, sure.
The match is standard fair for a Rollins match. Okay work rate, slightly predictable sequencing, but since the finish was a Cradle…that's different. I don't know, the match was fine, but McIntyre losing just signals that now he wins the Rumble or finds a way to at the very least, cost Rollins the win.
The Revival discuss their position with Vince in the back, say they'd like an impartial special guest referee and Curt Hawkins walks up. Vince tells him he's the special ref and Hawkins has the best line of the night with "Well, I have seen a lot of threes lately…", and then the Revival start buttering him up before the match.
Lucha House…Jinder and the Singhs…WHY!? This has no business being a thing beyond they are two groups of 3. Stupid, useless, worthless, I hate the Lucha House Party. Send them back to 205 Live, deport them, I don't know…just stop. This is not good, they have no personality, and have been damaged from that dumb House Party rule gimmick from a few weeks back. Screw this team. And who wins with a Backbreaker not named Roderick Strong?!
Dana Brooke is talking at EC3, I say talking at cause he doesn't respond and she just hits him with a litany of questions as Elias walks to the ring.
Elias tries to do his thing, Corbin interrupts, a forgettable match happens and Corbin wins cause he needs to look like he's marginally competent going into Rumble.
Alexa Bliss' Moment of Bliss, is a train wreck again, multiple women just walk out, declare their piece for the Rumble, Alexa even makes note of all her shows have been awful and she's sick of it. So she announces herself in the Rumble, the only highlight was Lacey Evans finally came out and said a few things for the first time. All you Nasties are gonna learn.
The Ascension get to be fed to Heavy Machinery! Well I guess that proves they're staying on Raw since Raw loves job matches. Only real note from this is Otis' Worm, is not called the Caterpillar. You know, like the company that makes heavy machinery. The writers are true wordsmiths I tell you.
This tag match was like a highlight real of heel wrestling 101 and a referee actually being attentive. Hawkins is by far the best referee of the night (and weekend probably too), so a decent match. Nice spots, these two teams have nice chemistry and we see a reuniting of Zack Ryder and Curt Hawkins at the end. So maybe that's where The Revival go next. Only odd take away is why would you make The Revival sympathetic for the last few weeks and then ruin it completely in 2 weeks. The direction just makes no sense.
Ronda with a passionate, yet clumsy and weird biblical promo with the hair washing feet thing. What since David and Goliath was referenced now we're quoting the bible for promos? Ugh…no more talking Ronda please.
Yes we all know Sasha had a wardrobe malfunction during this match. But let's not have that take away from a decent match and the fact that Bayley and Sasha did technically give Ronda her first loss in WWE. So building up the challenger for two weeks right before the PPV seems like the obvious set up, but be honest, 99% of us have Ronda winning anyway. Sasha could've defeated the whole women's division and we'd still go, "yeah but". It was nice to see Bayley and Sasha continue to work decently as a team, but they did sow some seeds for Bayley versus Sasha since Sasha tended to move out of the way a lot and let Bayley eat moves.
Overall Score: 5/10
There really seemed to be no passion or imagination in this show except for Ronda's odd promo. As Tony Acero so nicely put on Raw Reaction, I was just saying "okay", through most of this show. It didn't surprise, intrigue or go outside of the box at all. Just a basic color by numbers Raw. Mediocrity encapsulated in a show, if you will. SmackDown has to be better…
SmackDown Live Ratings:
Mandy Rose w/Sonya Deville vs Naomi: Rose wins via pinfall – **
Miz w/Shane vs Cesaro w/Sheamus: Cesaro wins via Gotch Neutralizer – ***
Mustafa Ali vs Samoa Joe: Joe wins via Coquina Clutch – ** 1/2
2 out of 3 Falls: Rey Mysterio vs Andrade Almas: Rey wins via DQ 2-1 – *** 3/4
Review Notes:
So since it's WWE we start off with talking, but this one is Becky and Asuka, and we like them. Becky does the old school heel thing of listing Asuka's accolades but making sure to mention that Asuka didn't BEAT her and she's still just better than Asuka. Charlotte saunters out, let's out a Woo and Asuka tries to get in a cheap shot on Becky, thus creating a brawl for a few minutes. Becky gets the upperhand throwing Asuka into the announce desk, before the brawl heads backstage.
Naomi has every right to try and kill Mandy. She tried to cause problems in her marriage and Naomi had the upperhand in most of the match. A flurry of kicks and elbows from Naomi give us hope she'll get her revenge, but Sonya's interference becomes too much, giving Mandy the opening to show Naomi into the ring post and cover her for the pinfall.
Miz and Shane might be my favorite thing on SmackDown story wise. I mean I love Andrade & Rey Mysterio angle, but the sheer fun and enjoyment Miz and Shane seem to be having is infectious.
The match had a lot of good resiliency from Miz. The Miz has been looking like a better wrestling ever since the World Cup tournament. Miz tried to get an early win with the Figure Four Leglock, but Cesaro got out of it. Sheamus eventually takes out Shane so they can get in a cheap shot, which leads to a Gotch Neutralizer and a win for Cesaro.  Post match beatdown sees Shane eat a Brogue Kick, as well as getting driven through Miz and effectively through the announce table. Feels like a heavy signal that Miz and Shane will win at Rumble, but who knows.
Mustafa points out an interesting aspect of Joe beating him down last week. That being, Joe looks down on him, like he doesn't belong there and he wants to prove himself.
Vince basically moderates the discussion between Daniel Bryan and AJ Styles. Not much is really said except for AJ turning the FICKLE word against Bryan and it catching a little. Styles chases Daniel outside the ring, lays in a few shots, rolls him back in for the Phenomenal Forearm, Daniel uses Mr. McMahon as a shield to then lay out AJ with Knee Plus.
Truth and Carmella are walking through the back discussing the Rumble. Truth toys with the idea of challenging Buddy Murphy for the Cruiserweight title, and when Carmella points out the weight limit, he takes it as her calling him fat and storms off a bit. Charlotte and Carmella have a few words, but nothing really noticeable here.
Ali showed that he learned from last week and turns around some call back spots into flips and body presses. But Joe eventually proved to be too much and Ali taps out to the Coquina Clutch.
New Day have a nice moment discussing Rumble plans, Kofi has a moment of doubt if he can't come up with a cool spot, Kayla tries to ask the question everyone does about would they eliminate each other. After going through a list of people who asked, they say "Is Tony Chimmel gonna ask us too?", and Chimmel shows up before they shoo him away asking if they look like Edge and to get going.
YAY! 2 out of 3 falls match! Andrade and Rey all day! First fall comes after Andrade connects on an Avalanche Sitout Powerbomb. Rey hits a Code Red, doesn't' get him, but pulls out the Canadian Destroyer as a counter to what looks like a Powerbomb and evens it up at one a piece. Rey tried to get a quick win with the West Coast Pop, but Andrade kicks out. After Rey finally connects with a 619, Samoa Joe shows up to ruin the finish. In the middle of making his final decree, Randy Orton RKO's Joe to a giant pop from the crowd.
Overall Score: 7/10
Well okay we're back to the normal situation of SmackDown being the clearly superior show and Raw being mediocre at best. Andrade and Rey are just wonderful together, that match could've been something special if it were allowed to finish decisively. I look forward to a time when they get 20+ minutes on a PPV to just tear the roof down. SmackDown is such a treat coming off a Raw that left, not a sour taste in my mouth, but ashy disappointment.