Is Bianca Belair The Next Big Star After WWE NXT Takeover: Phoenix
Can the EST of NXT take the lead in the women's division?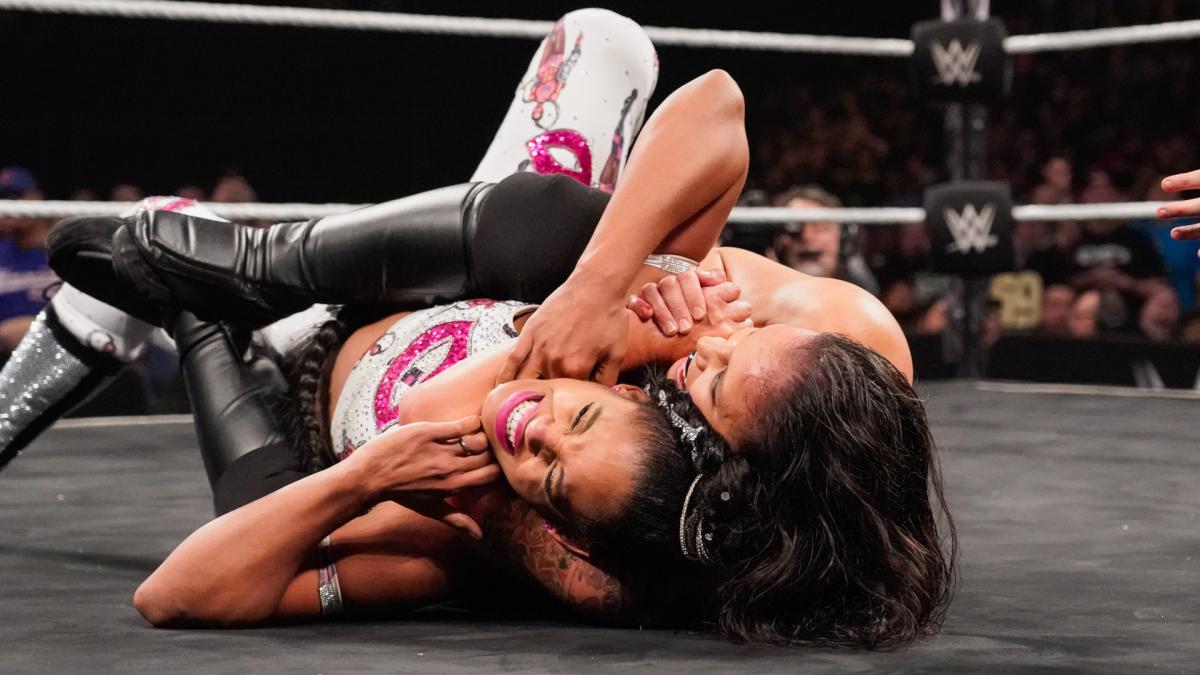 Bianca Belair calls herself the EST of NXT, but did she prove that she's the best big women's star after Takeover: Phoenix?
One look at the once-undefeated Bianca Belair and fans can see why she is the EST of NXT.  Behind the sparkles and the braid lies a tough athlete that comes with charisma and confidence.
Before making a splash in the NXT Women's Division, Belair was one of the standout performers in the inaugural Mae Young Classic two years ago.  Since then, she has taken the NXT Women's Division by storm.  Of course, it was a matter of time before she would challenge for the NXT Women's Championship.  Fans saw that at NXT Takeover: Phoenix.
It was due for Bianca Belair to tie up with the fearsome Shayna Baszler.  Of course, Baszler has dominated and shredded the Women's Division in her wake.  The two-time NXT Women's Champion has been almost unstoppable, but it didn't come easy.  Her battles with those such as Ember Moon and Kairi Sane have complimented both her strengths and flaws.
The match between Baszler and Belair proved no different, and it made Belair a bigger star afterwards.
If fans watched NXT Takeover: Phoenix Saturday night, not only was it the biggest match of Belair's career, but the stakes were high for her as well.  Prior to the show, panelist Sam Roberts went as far to say that the match between Belair and Baszler was a wasted spot on the card.
Controversial indeed, but they say controversy creates cash.  In Belair's case, after the climax of Saturday night's match she looked like a million bucks.
Belair came into the match ready to fight.  Baszler found out real quick that this match wasn't going to be an easy victory.  Belair took Baszler to her limits even though she fell victim to the Kirifuda Clutch in the end.  Belair was able to wrestle her way out of the dangerous move at first, which was incredibly impressive.  However, the final moments of the match were what stood out to fans the most.
Belair's resistance to the Kirifuda Clutch was reminiscent to that of Stone Cold Steve Austin at WrestleMania 13.  In the Submission Match, Austin would pass out to Bret Hart's Sharpshooter, marking an important moment in his Hall of Fame career.  Bianca Belair wasn't bloody, but her will was strong until her body gave out on her.  She didn't tap out, and that wasn't lost on the fans.  She has a strong case en route to WrestleMania.
That one moment was enough for Belair's respect to be earned.  It is well-known that Belair was a very accomplished athlete growing up, and that was prominent in a monumental moment.  Fans went from being split between the women to wanting to see Belair overcome the Kirifuda Clutch.  Moments like that are what make Baszler the wrestler she is and created a bigger star in Belair.
If anything else, the EST of NXT's stock has risen as the Royal Rumble weekend comes to a close.  She already has the tools to become a Superstar like Charlotte Flair and Sasha Banks.  Now, she has a resume to back up all the confidence she worked to get.  Belair's undefeated streak is gone, but she gained something much bigger from it.  And that was a star-making moment that comes once in a blue moon.