Brie Bella Discusses Knocking Out Liv Morgan, Went Into 'Deep Depression'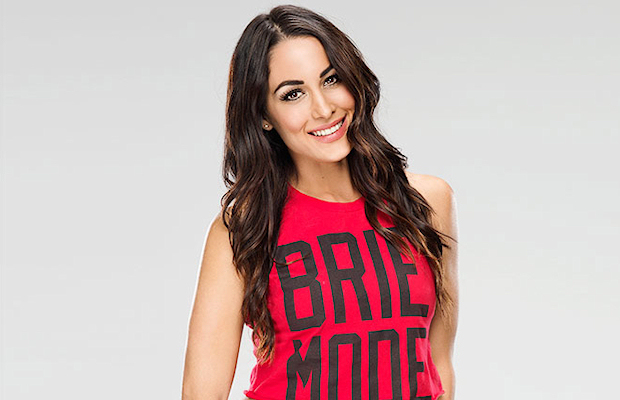 Brie Bella addresses her bad botch last year on RAW that knocked out Liv Morgan!
Brie Bella was the subject of quite a bit of scrutiny from wrestling fans last year after she returned to the squared circle from a near two-year hiatus first in the Women's Royal Rumble, then again following SummerSlam in August.
Brie would reunite with her sister Nikki as well, eventually leading into a match at WWE Super Show-Down in October alongside Ronda Rousey against The Riott Squadd. However in the weeks leading up to the event, there was a match on Monday Night RAW that really made Brie the object of a lot of negativity after a couple of errant kicks legitimately knocked out Liv Morgan, giving her a concussion.
While speaking with Nikki to Digital Spy about the newest season of Total Bellas on E! Network, Brie discussed the situation candidly, as we will be seeing what went on behind-the-scenes on an upcoming episode of the reality series:
"Yes, it definitely is [important to have Total Bellas as an outlet to tell her side of the story], because first off it's crazy how I've been wrestling for 12 years and one of my major mistakes in the ring I get judged so harshly on. We're not perfect, no one's perfect, you know how many people have been injured in the ring? But for some reason I was like showcased in such a way of like, this evil person, and 'look what she's done' and I got bullied really bad.
I wanted to run into a cave and you'll see. I don't think people have ever seen me break down as bad as they will during the whole Liv situation. I went into deep depression. I didn't know if I was going to be able to go back to work. All the horrible things people were saying about me, I felt a thousand times worse than the things they thought of me and I really had to sit down and think to myself, 'Brie, you're a mother' and if Birdie was in this situation would you want her to feel this bad or would you want her to stand up to it and be like, 'screw you guys'?
I made a mistake and she's not badly injured and you know what, this is our business, this is what we all signed up for. Everyone's going to see backstage even how Liv and I were with each other. Out in the WWE ring, we have to play so much, bad guy, good guy, don't talk to your competitors, but backstage you'll see that we're all really close and it affects us. We never want to go out there and hurt each other, so when it happens it's emotional. But people are going to hear my side of the story and my voice and how it's about damn time that trolls stopped going on the internet and bullying everyone."
Quotes c/o DigitalSpy
You can check out the entire conversation at this link.