Can Finn Balor Make A Comeback?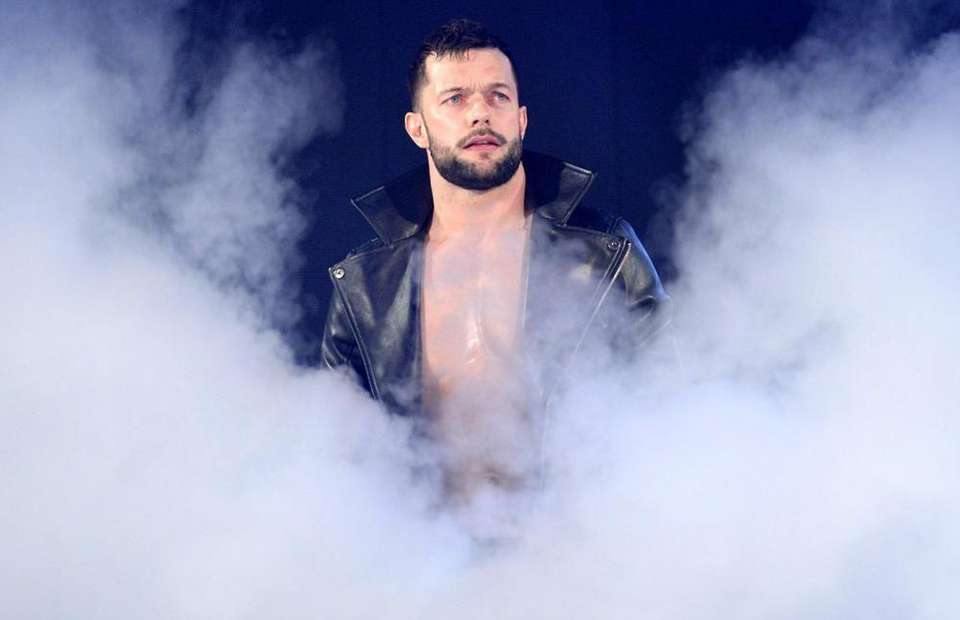 As WWE looks toward a revamp of storylines and the annual Royal Rumble, Finn Balor could be positioned for a comeback.
It's the beginning of the New Year, which means there's a lot of changes coming to WWE. One way that WWE is looking to make their shows better is by giving certain superstars a huge push. Finn Balor is one of the stars rumored to be in line for a huge storyline for 2019.
Finn Balor is undoubtedly one of WWE's most popular stars. The former indie star took WWE by storm when he signed with the company. His career started out promising in NXT when he became their top champion. During the 2016 draft, he was in the top three when it came to RAW's picks.
Balor quickly showed his main event status when he beat Seth Rollins for the Universal Championship at SummerSlam. However, a shoulder injury forced Balor to relinquish the title just hours after winning it. After nearly eight months out of action, Balor made his return in April 2017. Many felt that Balor would automatically be given his rematch at the Universal Championship, but like many other top stars, Balor found himself in the midcard scene with nothing to do.
But in recent months, Balor has become a focal point of RAW due to his feud with Baron Corbin. Heading into 2019, it looks like Finn is in line for a big comeback.
So if the rumors are true, what does the new year hold for Finn Balor?
Many fans want Finn to win back the Universal Championship, I'm one of the fans who'd love to see the title back on Balor. However, I don't see that happening anytime soon.
While the WWE Universe hopes that Finn will be the one to dethrone Universal Champion Brock Lesnar at WrestleMania, odds are Finn won't be in the main event. I think Seth Rollins will be the one to do that honor. 
But Finn Balor will be in the Royal Rumble match:
BREAKING NEWS: @FinnBalor is entering the 2019 #RoyalRumble! pic.twitter.com/lA2yY45ZBv

— WWE (@WWE) January 5, 2019
Instead, I can see Finn being included in the Intercontinental Championship picture. Dean Ambrose is the current champion, someone Finn has never fought before.  A match between The Demon King and The Lunatic Fringe would be a dream for wrestling fans.
Having babyface Finn defeat a heel Dean Ambrose for the Intercontinental Championship would be a huge boost for the star. Not only will he have a title around his waist again, but it will also show that he still has what it takes to be a main eventer.
As for whether Finn will ever be Universal Champion again, I do believe it will happen, just not anytime soon. If the rumors are true that Rollins will win the title, I can see WWE revisiting the feud between the two men. Finn could confront Rollins with the fact that he's owed a rematch, and Rollins can resort back to his heel demeanor by trying to get out of the match with Balor.
Whether he's battling for the Intercontinental Championship or the Universal Championship, 2019 is destined to have a good year. So all you Finn Balor fans, get ready for Finn's comeback.
King's WrestleMania Rewind: Eddie Guerrero vs. Rey Mysterio (WrestleMania 21)
In the next WrestleMania Rewind, Chris King takes us back to WWE WrestleMania 21, and Rey Mysterio vs Eddie Guerrero in a battle of tag team champions!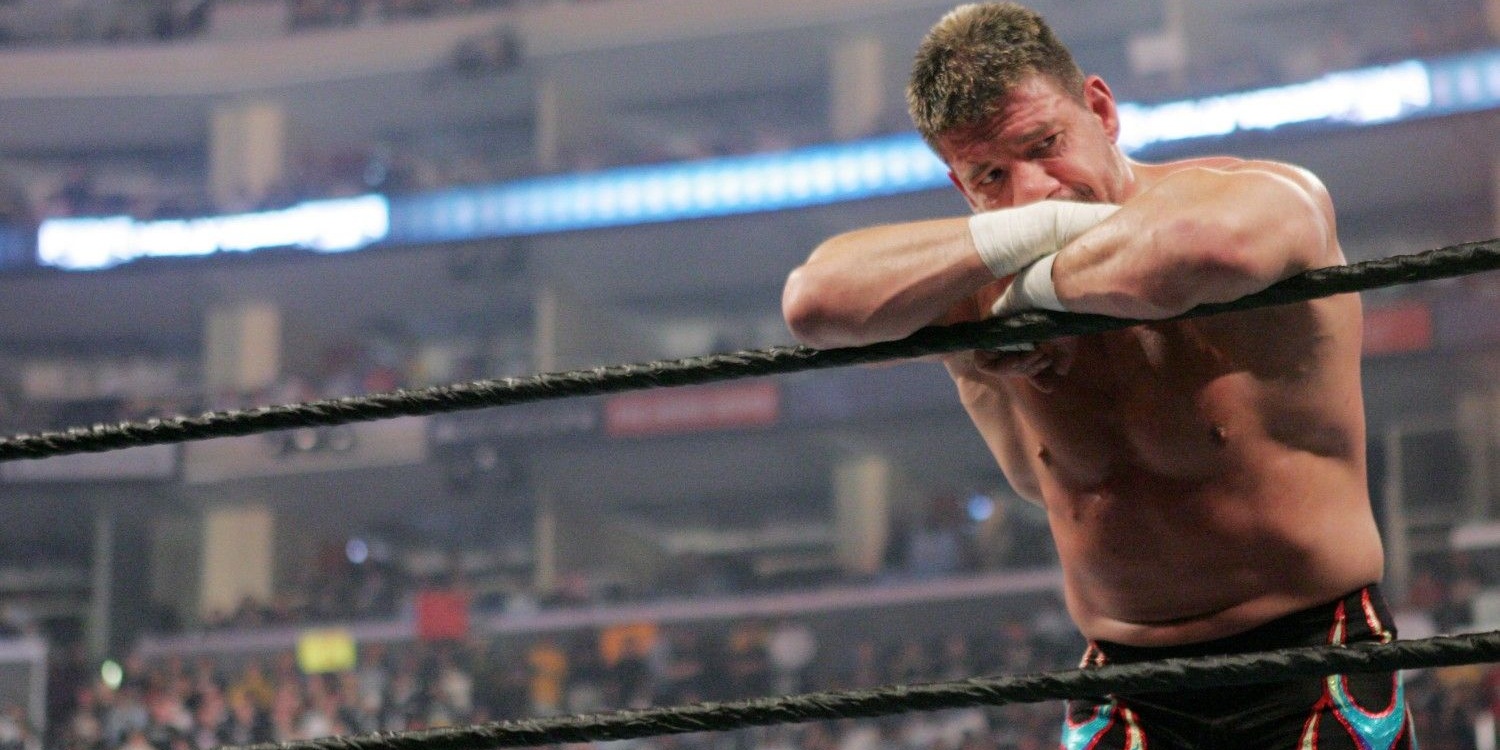 In the next WrestleMania Rewind, Chris King takes us back to WWE WrestleMania 21, and Rey Mysterio vs Eddie Guerrero in a battle of tag team champions!
Chris King is back with his third edition of WrestleMania Rewind. This week he's bringing us back to some 'Latino Heat.' We're rolling back to WrestleMania 21 where Eddie Guerrero faced longtime friend and rival Rey Mysterio.
This would be Guerrero's last Mania match caused by his unfortunate death. Over on SmackDown, Mysterio and Guerrero would become the tag team champions at No Way Out where they defeated MNM.
Chavo Guerrero would get into the head of Latino Heat by making him believe Mysterio was trying one-up his tag team partner. Chavo went as far as to tell his uncle to stop using the Guerrero name.
Guerrero would finally give in to his nephew's manipulation and went on to challenge Mysterio to a one-on-one match at WrestleMania 21. I For the first time in history, both tag team champions would face each other. Guerrero vs. Mysterio was the first match on the stacked card. Both partners threw everything at each other including the kitchen sink in a battle of one-up-manship.  In an incredible high-octane match that saw both superstars delivering counter for counter, Mysterio pulled off the win with a surprise pin roll up.
A few months later, what once was a friendly battle turned into a nasty fight involving the custody of Mysterio's real-life son Dominik Mysterio. After several torturous weeks, both former tag team champions would face off in a ladder match with the custody of Dominick on the line. I forgot how amazing this rivalry was and it's definitely worth a watch. Sadly, we would lose Latino Heat in November of 2005. There will never be another Eddie Guerrero. Viva La Raza!
King's WrestleMania Rewind: Stone Cold VS. Scott Hall (WrestleMania X8)
Chris King is back with another WrestleMania Rewind, looking at the NWO's Scott Hall battling Stone Cold Steve Austin at WWE WrestleMania X8 from Toronto!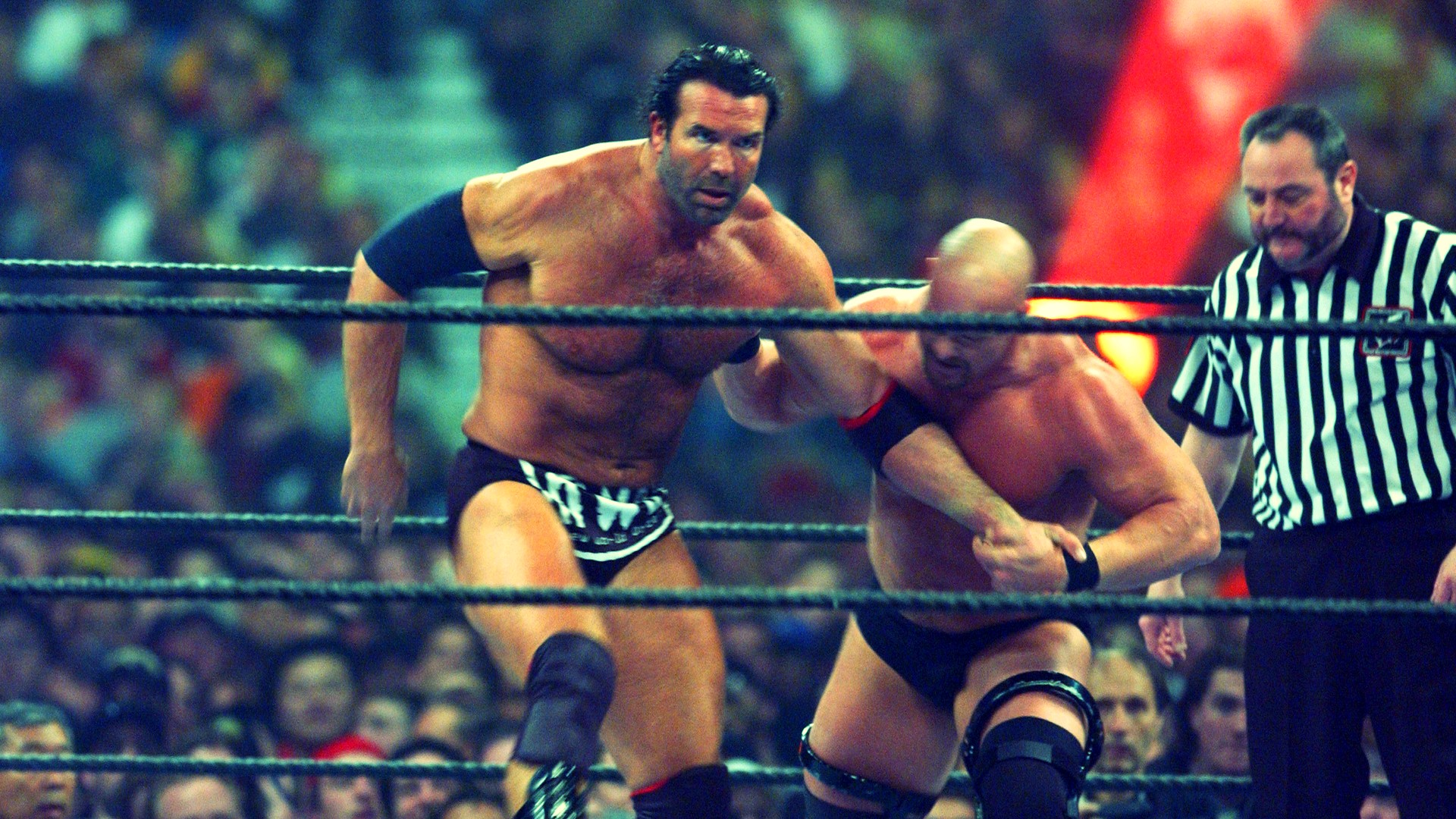 Chris King is back with another WrestleMania Rewind, looking at the NWO's Scott Hall battling Stone Cold Steve Austin at WWE WrestleMania X8 from Toronto!
Chris King is back this week with another edition of WrestleMania Rewind, where he is rewatching all the past Mania matches and feuds. This week you're in for a treat as we look back at 'Stone Cold' Steve Austin vs. Scott Hall at WrestleMania X8.
In late 2001, Vince McMahon bought out his competition WCW and acquired the rights to a plethora of talent including Booker T, Eddie Guerrero, Chris Benoit, and the iconic trio known as NWO. Hulk Hogan; Kevin Nash, and Scott Hall were hell raisers, and what better way to make a name for yourself than take out the two top superstars in the WWE The Rock, and Stone Cold?
The NWO cost Austin his chance at becoming the Undisputed Champion at No Way Out during his match with Chris Jericho. Adding insult to injury, the NWO spray-painted 'The Texas Rattlesnake' with their brand logo just like they did in WCW. As you can imagine, Austin was pissed and out for revenge against the group and primarily Scott Hall.
Hall would challenge Stone Cold to a match at WrestleMania 18. Both superstars beat the living hell out of each other leading up to this highly-anticipated match for who runs the WWE.
The glass broke and Stone Cold made his iconic entrance, and black and white NWO covered Halls' entrance alongside Kevin Nash. With the odds stacked against 'The Toughest S.O.B' could Austin or NWO prove their dominance? Sadly the NWO  broke up that very night when Hulk Hogan came to the aid of his adversary The Rock after their 'iconic' dream match. Stone Cold would ensure the victory with the Stunner. Hall would perform an Oscar-worthy sell over the finisher.
What a time to be a wrestling fan in the 2000s when nothing was impossible for WWE. Who would've thought WCW would go out of business and Hogan would make his long-awaited return to WWE?