Conflicting Reports On WWE Removing Fans Wearing AEW Merch From SmackDown Live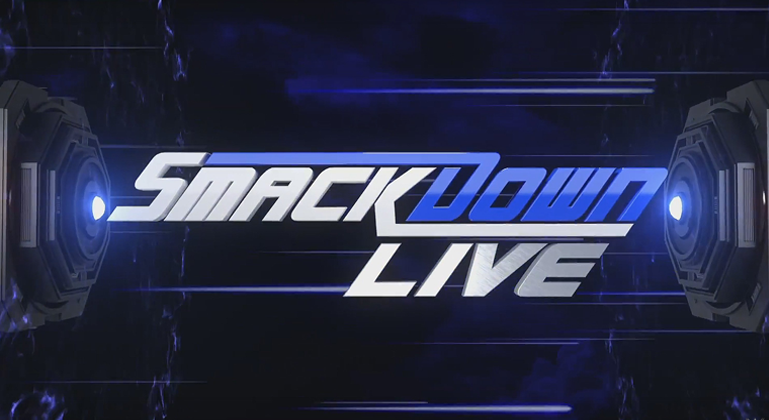 Is WWE banning fans wearing AEW shirts from SmackDown Live?
Now that the All Elite Wrestling rally in Jacksonville has come to a close, it looks like some fans who may have attended the event have made their way to the nearby Jacksonville Veterans Memorial Arena for tonight's episode of WWE's SmackDown Live.
Some fans are claiming they've had some issues at the arena, taking to Twitter saying that while wearing their All Elite Wrestling gear, they were told by security they could not purchase a ticket to the show. This has since been reported by multiple outlets. Meanwhile, there have also been reports from some fans that others have had no trouble at all with their AEW merchandise at the venue:
my friend was there wearing a shirt and had no issues. another friend saw a group of rowdy AEW fans causing problems and security asked them to calm down and it escalated to them being asked to leave.

— Alex Sarti (@alexwkpartyhard) January 8, 2019
There has also been another tweet from someone claiming to work at the arena, disputing a fan claim that they were removed from the building because of their AEW shirt: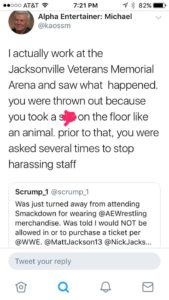 EA's Take: The more and more that comes out on this, the more and more it seems that we have a lot of fans still worked up from the rally acting a little too rambunctious to put it nicely. There have been false reports of WWE banning other things in the past like Bullet Club shirts, so who really knows on this one. Everyone's excited, I get it. But, act accordingly.