Daily DeMarco: 2018 Chairshot Woman Of The Year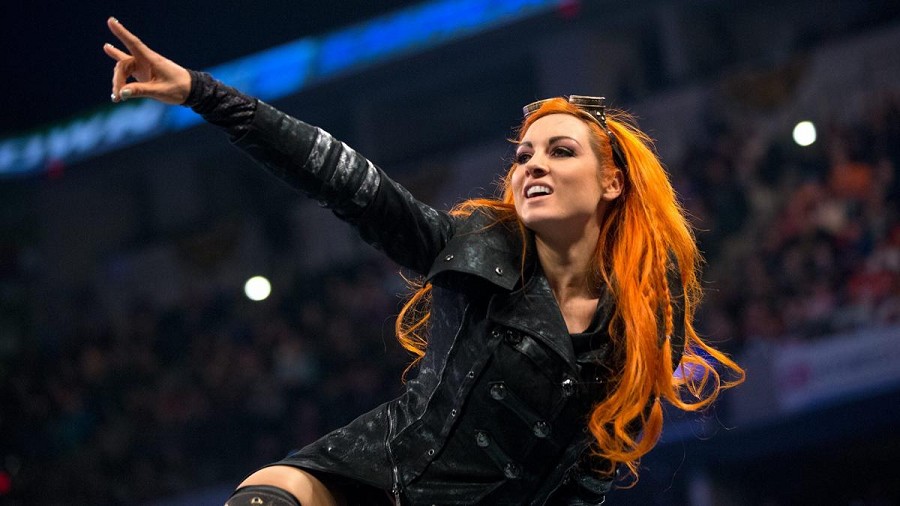 Greg DeMarco presents the Chairshot Woman Of The Year for 2018! Who excelled throughout the past 12 months?
2018 was a hell of a year in professional wrestling, but may best be remembered as setting the stage for a 2019 that could legitimately change the business. Who knows what we'll be saying in 365 days, but first we need to take our annual look back as we do so well here at The Chairshot.
In the last edition of The Greg DeMarco Show (rebranding as Worked Over Wrestling in 2019), Patrick O'Dowd, Miranda Morales and myself came together to review the past 12 months and pick the Man, Woman, and Team Of The Year for 2018. Over the next few days, I give you the winners!
2018 Chairshot Woman Of The Year: Becky Lynch
After a great 2017, Alexa Bliss was unable to repeat as Chairshot Woman Of The Year. This doesn't mean her year wasn't great, as he had several high profile moments, including a thrilling Money In The Bank cash in in the middle of Nia Jax' title defense at the pay-per-view of the same name, and is debuting a new in-ring segment at the net Raw. And while Alexa continued to establish herself among the best in the world, she didn't emerge as…The Man.
Becky Lynch's rise to Woman Of The Year wasn't traditional in the least. She didn't spend the better of 12 months on top, nor did she even excel for the majority of the year. In fact, She was largely inconsequential until August.
You can't argue against Becky's talents inside the ring, and her work never faltered. But she also wasn't given many opportunities throughout the year. She was lucky to get an entrance at WrestleMania, where she was but a participant in the Women's Battle Royal (won by Naomi). Becky Lynch was used sparingly, but was always over whenever she got a chance.
In August she joined Charlotte Flair in a Triple Threat Match against Carmella, for the former's Smackdown Women's Championship at SummerSlam. Charlotte would win, but Becky's issues with Charlotte stealing her one-on-one opportunity after returning from injury spurred an attitude change that turned around the fortunes of the Irish Lass Kicker.
Becky Lynch would go on to win the Women's Championship at Hell In A Cell, but refused Charlotte's handshake after. The fans welcomed Becky's new attitude, as her story of being passed over by someone she felt was less deserving is a very relatable story. Becky would retain her championship against Charlotte in a Last Woman Standing Match at Evolution, But her banner year wouldn't end there.
Becky, as Smackdown Women's Champion, would be slotted against Raw Women's Champion Ronda Rousey at the annual brand battle, Survivor Series. Becky would put the division on her shoulders, invading Raw in what many consider to be the year's top moment. An errant punch from Nia Jax would forever change history, breaking her nose and causing a concussion. This took Becky Lynch out of the match with Rousey, but Lynch's reaction created The Man and threw her character into the stratosphere.
The totality of her 12 months doesn't add-up to a Woman Of The Year. But the run she's been on for the last quarter transcends a typical year, is bigger than anything Alexa Bliss did all of last year, and may not be matched by anyone not named Becky Lynch in 2019. That type of rise cannot be ignored.
Consideration was also given to:
Carmella
Alexa Bliss
Charlotte Flair
Ronda Rousey
Allie
Shayna Baszler
Also check out:
Daily DeMarco: NXT & NXT UK Takeover: Blackpool Ratings & Review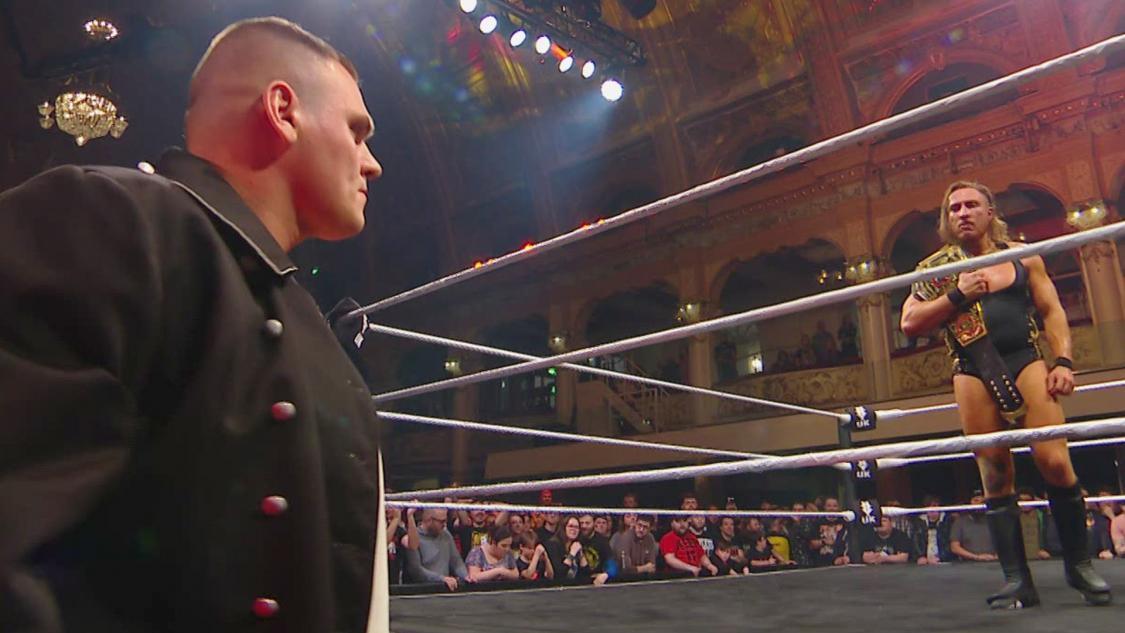 Greg DeMarco is here with his match ratings for the UK's first Takeover, WWE NXT UK Takeover: Blackpool!
The WWE's NXT UK brand presented their first ever Takeover on Saturday, from the place it all started, The Empress Ballroom in Blackpool. The
Zack Gibson & James Drake defeated Mustache Mountain (Trent Seven & Tyler Bate) in 23:43 to become the inaugural NXT UK Tag Team Champions – ****3/4
This match was fantastic. I can't speak enough to it. It built to the third act, which delivered in a big way. All four men had their strengths highlighted, and their weaknesses used against them. Zack Gibson and Trent Seven did an amazing job directing traffic, and all four sold like champs in this match.
I noticed one thing that sets this match apart. The tag team offense came as a result of communication. It wasn't automatic. This felt real, and is the type of thing that could reinvent tag team wrestling again for WWE. Kudos to everyone involved.
Finn Balor pinned Jordan Devlin in 11:51 with the Coup De Grace – ***1/2
The rating here is for the entire story, including Travis Banks' pre-match attack on Jordan Devlin that led him being helped to the back, and Finn Balor being introduced as "Plan B."
Balor and Devlin put on a storytelling classic, with Balor taking the early advantage, and Devlin being at his cheating best to steal that advantage back. The match itself was "shorter" than you'd expect, but Balor is a former Universal Champion and is poised for a big 2019. Devlin still looked great in the loss, and this could be a thread in NXT UK over the next year.
By the way, Devlin's Yanking Backdrop Driver is amazing.
Eddie Dennis beat Dave Mastiff in a No Disqualification Match at 10:48 – **1/2
The shortest match on the card, and it only took a few minutes for the stairs to end up in the ring, a Kendo Stick to be wielded, and the mats to be removed from the floor. Maybe it's the over-used stipulation, but I didn't love it. It wasn't offensive, but compared to other matches of this style we've seen over the past year, this one fell short.
Toni Storm pinned Rhea Ripley to win the NXT UK Women's Championship in 14:48 – ***
A good match, yes. But it was lacking in some areas, sloppy in others, and slow still in others. That showed in the crowd, too, as they were lowest for this match (unless people were kicking out of finishers). Even the applause seemed to be more polite than passionate.
They still popped huge for the finish, as Toni Storm is one of the most likable people around. Not in the business, but in the entire world. I also think the right person won, on this night, but Rhea Ripley (who was possibly champion due to injuries to others) has the potential to be a legendary WWE performer.
Pete Dunne forced Joe Coffey to submit to retain the WWE United Kingdom Championship in 34:13 – ***1/2
Joe Coffey has always looked like an ultra-talented Jim Neidhart, but damn is he good. I kinda wish he won this match, because he would make one hell of a heel champion. Sadly, it's Pete Dunne's time in NXT UK.
This match was decidedly equal. Coffey looked like a star, and the two botches actually worked for this match. Dunne won via submission, which he's done a few times recently. After the finish we saw the NXT UK debut of WALTER, and I half worry that he'll be given the championship right away.  Not that he won't make a great champion, but I'd like to see more of a build.
Overall this was a great first Takeover outing for NXT UK. It wasn't perfect, but it set the table for this great brand. I think it's my favorite brand at the moment, and I can't wait for what they do next.
Daily DeMarco: Could Finn Balor Win The Royal Rumble?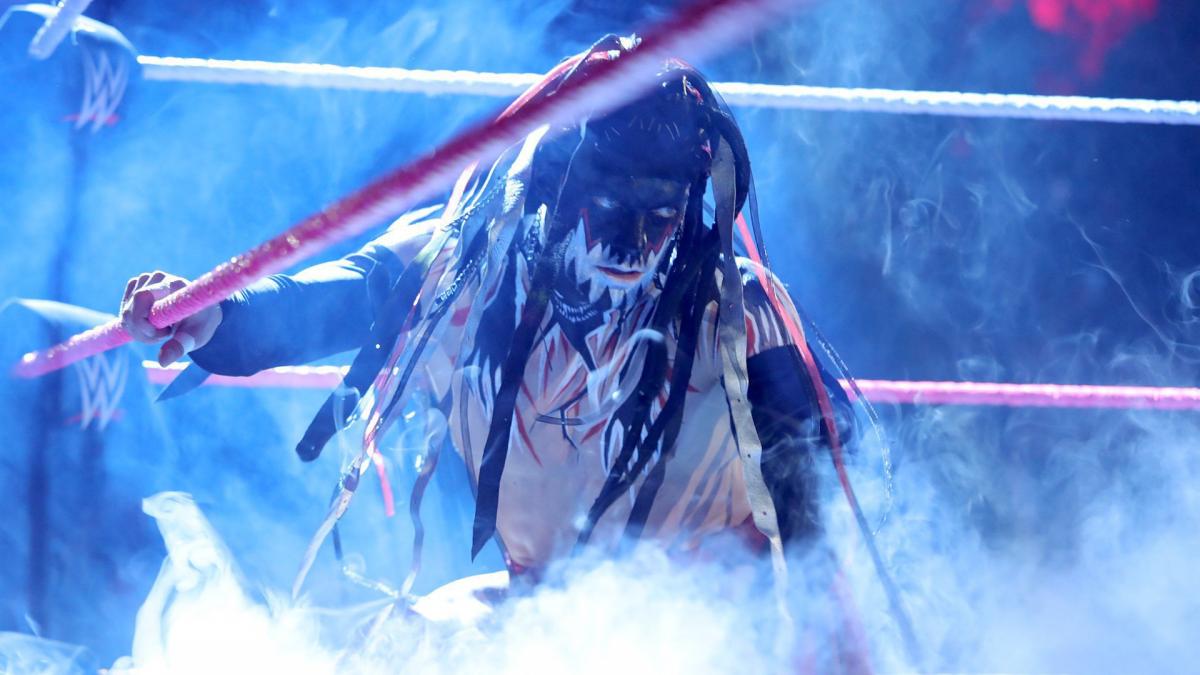 After campaigning for Aleister Black to win the 2019 WWE Royal Rumble, Greg DeMarco is now wondering out loud about Finn Balor and his chances in the big match.
After a day of backend issues for the site, I am excited to focus on bringing the written word to you, the readers! IT's frustrating when the only thing that won't work is the button to add a new article! We got it fixed, and have a great slate of content coming out.
So let's focus on what's good, and that's
Could Finn Balor win the Royal Rumble?
We are just a few short weeks away from the 2019 Royal Rumble, where two people will punch their ticket to the theoretical main event of WrestleMania. Now I fully expect Charlotte Flair to win the Women's Rumble, and stake her claim at a shot at Ronda Rousey at MetLife Stadium, possibly closing out the yearly spectacle. It's what I believe will happen, it's what I want to happen, and it's what I think should happen.
So what about the Men's Royal Rumble? As 2018 comes to a close, WWE hasn't positioned any front runners to challenge for Daniel Bryan's WWE Championship or Brock Lesnar's Universal Championship at WrestleMania 35. Without any obvious challengers, the Royal rumble match itself is wide open.
I previously suggested WWE should go with a surprise winner in Aleister Black. I stand by it, as the company would be provided 2.5 months to build Black as the challenger for either Daniel Bryan or Brock Lesnar, and a win would solidify him on the main roster for years to come. But if it's not Black, then who?
There is a good list of potential Royal Rumble winners, many of whom I can go into further detail about in the coming weeks:
Seth Rollins
Drew McIntyre
AJ Styles
Another candidate? Finn Balor.
And in my opinion, Finn Balor is the most intriguing option here. He was the first ever Universal Champion, which gives him a built in storyline against Brock Lesnar. For me, that raises the obvious question of if Finn Balor is credible against Brock Lesnar.
The answer is equally obvious: of course he is.
This has nothing to do with Finn being the first ever Universal Champion, as a champion like Brock Lesnar transcends wins and losses. Brock is a beast–a Beast Incarnate in fact. But Finn Balor has the equalizer: The Demon.
The Demon has never lost in WWE, but it's also never faced a foe quite like Brock Lesnar. It wouldn't be outside the realm of possibility for Lesnar to get the first win over Finn Balor's Demon, but I don't think that happens. WWE loves creating history, and keeping The Demon undefeated can play into the history of Finn Balor.
If The Demon is to beat The Beast at WrestleMania, is it The Demon that wins the Royal Rumble? If I'm holding the book, the answer is yes. Imagine this… The Demon enters the Royal Rumble at #1, lasting all the way to the end. Maybe he enters the final two with John Cena, who is of course seeking one more championship reign to break his tie with Ric Flair. Balor overcomes the legend, building his own in the process.
But that does more than elevate Finn Balor. Going through nearly 60-minutes of a Royal Rumble would wear away most if not all of The Demon paint, nearly humanizing The Demon and creating a greater link between Finn and his alter ego. It also adds a new element to the power of the paint, and the power of the man himself.
As WWE looks to (at least claims to) usher in a new era, Finn Balor is a great option to lead the charge. He has everything you want–look, charisma, skill. He has the all-important "it factor," which you can't instill in someone. Either they have it, or they don't.
The title of this article asks if Finn Balor can win the Royal Rumble. For me, it's really between AJ Styles and Finn Balor as my pick for the Royal Rumble. Finn Balor presents the greatest upside, and gains the most. Thus, the answer to the question…is yes.