Good, Bad, & Ugly: WWE Smackdown (1/8/19)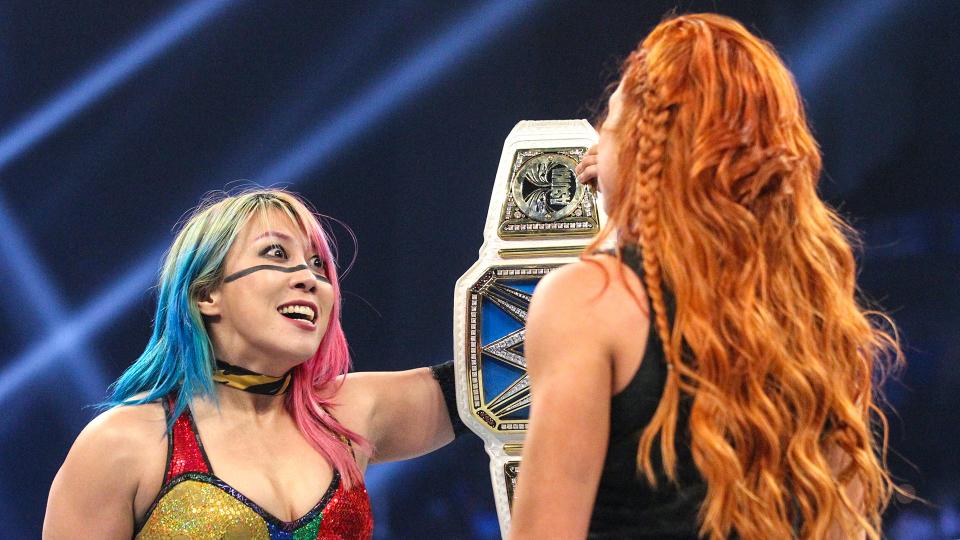 Does WWE Smackdown follow a strong Raw with a Good show of their own? That's for Bobby Fernandes to decide!
Monday Night Raw is now behind us, and it was a strong showing this week.  SmackDown is expected to outperform as it has week after week.  Raw was special this go around, as it was a bit of a tribute to "Mean Gene" Okerlund, and everyone brought their "A" game.  SmackDown almost always brings their "A" game and tonight should be no different.  WWE is in full swing on the Road to WrestleMania with the ever prestigious Royal Rumble coming up very soon.  AEW is eating up all the attention signing huge names and continuing to build an arsenal to compete.  With Raw doing their part, will SmackDown continue to impress the masses?
THE GOOD
Opening Vignette w/ Daniel Bryan
We all get it, Daniel Bryan is a heel.  He is a great heel at that, but this was a very boring segment.  Maybe we are all just "fickle" but this insane Daniel Bryan is a bit boring at times on the mic.  The old school heel tactics are Good though, going after fans food, and signs.  Overall though, this was on the Bad side, until R-Truth beat the hell out of Daniel Bryan and defended the fans honor.
Non-Title Match (WWE Champion) Daniel Bryan vs. R-Truth
R-Truth is one of those veterans that can still go, and doesn't seem to ever slow down.  He brought it tonight and worked his ass off out there.  Daniel Bryan of course did his thing and brought it as always.  This was a quick but Good Match, a lot of offense in a short time. Daniel Bryan Win's with a running knee.  As he was making his exit, the "New" AJ Styles came out and greeted the Champion with a Good old fashioned beat down.  Good energy and successful opening match.
Rey Mysterio and Mustafa Ali vs. Cien Almas w/ Zelina Vega and Samoa Joe
This match had the makings to be a fireworks display!  Everyone involved is high energy and simply nasty in the ring.  Surprisingly, Ali and Samoa Joe started off a little flat, and slow.  Nothing special.  Then it was time for Mysterio and Cien Almas, and besides a small but painful botch, I thought I was watching a Cruiserweight Match from an old WCW Event.  This was just fantastic, and a feud between Almas and Mysterio would be extremely beneficial especially to the audience.   Samoa Joe started killing it also brutalizing Ali with a "fall-away slam" across the announce table.  There were a few botches and mishaps but that can happen in such an intense match with such high flying competitors.  The ending was nuts!  The piledriver spot, the 619 miss into the finish, Ali almost killing Joe over the top, so much to see, a generous amount of action.  Cien Almas pins Rey Mysterio!  Almas and Samoa Joe Win!  How is WWE planning on competing with AEW?  We just saw it, and it is beautiful!
Rusev Promo
A different tone of the United States Champion, Rusev.  Lana is hurt and is being used as some heat for this fight.  This feud is fantastic without an ounce of promos or talking.  They could just come out as themselves and work in front of the audience who would eat it up.  That isn't what is happening though, we have a cliché storyline.  It isn't Bad because the talent is exemplary, no matter what the matches (if they actually have one) will be successful.  Angry Rusev is great though, and the less funny Rusev is the better he looks.
For a Shot at the SD Tag Team Titles at Royal Rumble Non-Title Match (Tag Team Champions) The Bar vs. The Usos
Here we have some massive potential.  Contrasting teams, both have immense success, and are loved by the audience.  It would be nice to see some new tag teams immerge or bump up on SmackDown though.  Whoever is next for a Title push will certainly be in Good hands with either of these teams.  All four wrestlers individually showed their strengths, and of course killed it teaming up as well.  The Usos really worked hard out there and successfully kept putting Shamus over.  It looked Good.  Cesaro is above average.  His bump over the barrier looked to make a row of kids happy!  Up close and personal and always 100%.  "The Swiss Superman" is just amazing.  The Usos stayed amped the entire time.  The energy was intense as it looked like Jimmy Uso was going to get the hot tag.  Out of the blue, Mandy Rose comes out in a towel, causing Jimmy to be distracted, Jay gets hit with the "Neutralizer" Cesaro and Shamus Win!  The Miz seizes his opportunity and gets a "Brough Kick" for his trouble.  He also got a Title shot for him and Shane McMahon vs. The Bar.  The whole thing packaged the way it was, telling multiple storylines effectively, hitting all cylinders, and giving the fans genuinely Good content.  It is all a win. Sonya Deville overpowering a very pissed of Naomi, that also is a plus.  Let's all hope we see a lot more Sonya Deville.
Winner Faces Asuka for the SD Women's Championship at Royal Rumble- Carmella vs. Charlotte vs. Becky Lynch
This was and is a really Good plan, Carmella changes the environment a bit and makes this whole thing better, if that is even possible.  The confidence all three competitors give off is overwhelming.  Carmella capitalized early on Lynch and Charlotte starting things off.  It was short lived though when Becky Lynch decided to dominate.  All three went at it though not disappointing and solidifying once again they are the "Main Event."  Even when they were catching their breath it looked Good.  Carmella rolling into the "Cone of Silence" and Flair powering out was fantastic!  Charlotte's "double moonsault" was also unique and looked great.  This was an incredible match!  They put it all out there always changing roles and fighting for position.  Carmella had the match locked several times, then Charlotte, then Becky, then Carmella and so on!  It could have gone any way, all hitting their respective move sets. In the end Lynch trapped the "Disarmer" on Carmella for the Win, and moves on to Asuka at the Royal Rumble for the Title.  Great Match!  Asuka of course had to get a closer look and faded out with the two amazing talents face to face.
FINAL TALLY
GOOD ALL OF IT!
BAD- 0
UGLY- 00
OVERALL
Great, Good and all around enjoyable.  This was a really fun SmackDown.  Awesome writing and talent.  The only complaint was the opening which also came out better than Bad.  WWE is awake and will not be intimidated by competition.  They thrive on it.  The quality since the arrival of AEW has been noticeably improved.  WWE is on light speed, and will keep us watching every show!
Fantastic Raw and SmackDown and hopefully some normal NXT this week will make for some successful ratings and fan awareness.  WWE is on fire and will be hard to stop as long as they continue doing whatever it is they are doing.  Keep it up!  Please continue to read, like and share!  Thank you for the support!
What Is The Future Of Tommaso Ciampa?
What does the future hold for everyone's favorite bad guy?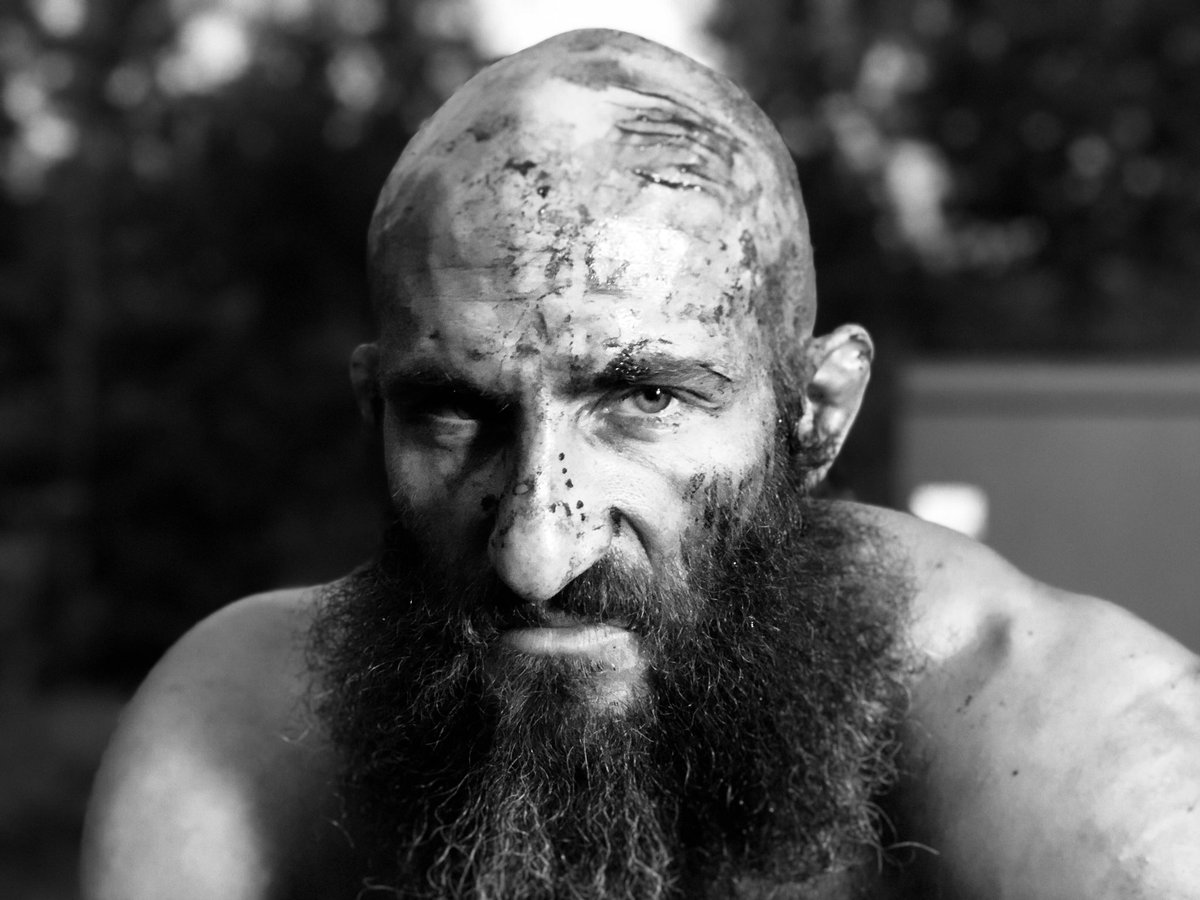 Scott Mcleod takes a look into the crystal ball to see what the future holds for Tommaso Ciampa.
This weeks NXT opened with Triple H officially announcing that Tommaso Ciampa had vacated the NXT Championship. The rest of the show was centered around a spectacular fatal 5 way won by Adam Cole. Cole now earns the right to face Johnny Gargano in a 2 out of 3 falls match at Takeover New York to crown a new champion. While Gargano's future looks set what about Ciampa?
A short video on this weeks episode showed he was in Birmingham Alabama and he'd had the neck surgery. Surgery that is said will cause him to be out from 6 to 14 months. We've seen Ciampa come back from injuries before but after such a long time off he showed return to NXT or is it time to call him up.
There is a story to be told with him returning to NXT to reclaim Goldie. Coming to take the very thing he was obsessed with and never lost. Part of the reason I'm not sure if should return to NXT is the fact it's been almost 4 years that he's been with the brand. He & Gargano debuted on the October 2015 episode of NXT despite not officially being signed.
Ever since he's been a big part of NXT always tied to Gargano is one way or another. There's only so much anyone can do in NXT before people start clamoring for them to be called up. Given the time frame he could be out I like the idea of him returning by appearing on the Raw or SmackDown after next years WrestleMania. Just imagine the pop that would get. The kind he should of got when he & Gargano appeared on Raw.
This was my initial idea. However as with anyone who comes up from NXT there is the fear that they won't know what to do with Ciampa. Also after such a serious injury it's likely they will keep in him NXT at least for a few months to be sure he's good to go. I know Ciampa despite getting a hero's return could easily turn the crowd against him again in a heartbeat.
It would be interesting to have in NXT for few months to show he can be booked in storylines that don't involve Gargano since they've been linked for so long. I wouldn't object to him regaining the title for a few months before actually being beat for it this time. When he does go up hopefully he can finally finish his story with Gargano. Gargano looks to be gaining momentum when Ciampa appears like a ghost from his past.
Andrew's Quarterfinals & Semifinals New Japan Cup 2019 Ratings & Analysis
Andrew's combines the New Japan Cup Quarters and Semis out of necessity. Who made the finals? How were the matches leading up?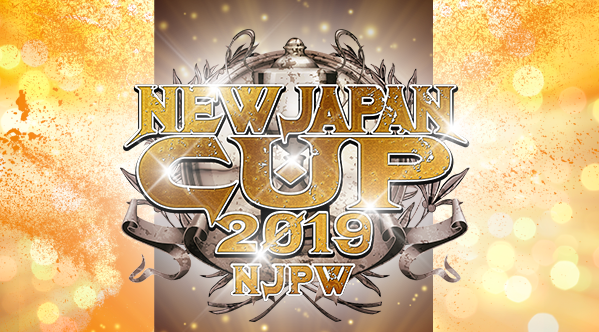 Andrew's combines the New Japan Cup Quarters and Semis out of necessity. Who made the finals? How were the matches leading up?
Due to personal plans, I figured it would be best to group these two and cover the Finals show in full on Sunday. So this way no article looks awkwardly short.
Now after an interesting first 2 rounds, we saw some upsets and some favorites pushed harder than expected.
Many of the usual suspects made the Quarters, so let's see who gets out alive!
Quarterfinals Ratings:
Tomohiro Ishii vs YOSHI-HASHI: Ishii wins via Vertical Drop Brainbuster @20:25 – ****
Kazuchika Okada vs Will Ospreay: Okada wins via Rainmaker @20:10 – *** 3/4
Colt Cabana vs SANADA: SANADA wins via Skull End @14:55 – ** 1/4
Zack Sabre Jr vs Hiroshi Tanahashi: Tanahashi wins via Leg Clutch @21:10 – *** 1/2
Quarterfinals Analysis:
YOSHI had something to prove, and being that he and Ishii are stablemates, it felt almost personal. YOSHI came out with more fire and resiliency than we're accustomed to expect from him and had a few nice near falls. Never really being able to hit Karma, and trying to go toe to toe with Ishii on strikes was his undoing. You don't trying to go blow for blow with the Stone Pitbull.
Okada and Ospreay are great together. As much as I was previously against Ospreay, after his neck injury he seems to actually be doing more than just a plethora of pointless flips. Ospreay has started to become more calculated and Okada keeps getting pushed harder and harder each time these two get together. Though I feel their 46th Anniversary was better, this was still a damn good match. New Ospreay is best Ospreay.
Colt and SANADA. What can I really say. Colt tried to outsmart SANADA on multiple occasions but seemingly gassed himself out being quirky. He overshot the Superman Pin once allowing SANADA to roll out of it and then he just missed, leaving himself wide open for the Skull End. Hopefully we see SANADA get over the hump in the semis, but he's in some pretty elite company.
Sabre and Tanahashi was a deliberately paced match with Tanahashi trying to keep Zack away from his legs. I'm surprised that Zack didn't immediately go after the legs when we all know Tanahshi has two bad wheels. So something about Zack seemed to not be nearly as sharp and calculated as usual, so Tanahashi was able to land an Inverted Slingblade and squeak out the pinfall with a Leg Clutch, much to Zack's chagrin.
Quarterfinals Overall Score: 6.75/10
After a first day of two great matches, the second was bound to not live up to the bar that was set because of well, Colt Cabana. No knock on Colt because he is a well rounded wrestler, but because he was basically Gaijin Yano in this tour, he wasn't going to put on  a classic. Honestly, even Tanahashi and Sabre was a little underwhelming. When YOSHI-HASHI is a participant in the best match of this section, some soul searching might be in order.
Semifinals Ratings:
Kazuchika Okada vs Tomohiro Ishii: Okada wins via Rainmaker @21:10 – **** 1/4
SANADA vs Hiroshi Tanahashi: SANADA wins via Skull End @24:10 – ****
Semifinals Analysis:
Okada and Ishii was a hell of a slobber knocker. Ishii does have a G1 victory over Okada, so it wasn't a foregone conclusion that Okada was going to win, and there were plenty of callbacks to the match where Ishii won. Okada saved the match for himself a few times with desperation Dropkicks, as Ishii just kept coming at him and avoiding the Rainmaker attempts for the most part. A multitude of headbutts and attempted Tombstones is where the match swayed to Okada. Ishii kept trying to hit the Tombstone to weaken the neck for the Vertical Drop Brainbuster, but Okada was wise to it and hit a Jumping Tombstone of his own, to set up the Rainmaker finish. Solid match, with the type of aggression you'd expect from two men who really wanted the chance to beat the hell out of Jay White.
Tanahashi and SANADA is interesting. They have similar teachers and harken back to both for their distinctive style. Tanahashi has been referencing Fujinami a lot to avoid knee damage and SANADA loves himself some Mutoh. We saw this match be a little more of a mat based chess game, with both finding ways to work over the other. Tanahashi went through the litany of the moves he used in the tournament thus far, only to have SANADA either break out, or outright counter. Tanahashi tried to use the Leg Clutch he used against Zack Sabre, but SANADA blocked it and sunk in the Skull End. Which marked the end for Tanahashi.
Semifinals Overall Score: 7.5/10
These matches were great and lead to a rematch between Okada and SANADA. In what was one of Okada's better title defenses last year, SANADA is a year older and hopefully with a new trick. The excessive attempts at the Moonsault, are what spelled SANADA's doom last year.
See you tomorrow for the New Japan Cup Finals! Does SANADA or Okada face Jay White in MSG?