Greg DeMarco's BOLD WWE Royal Rumble 2019 Predictions
It's time to get BOLD!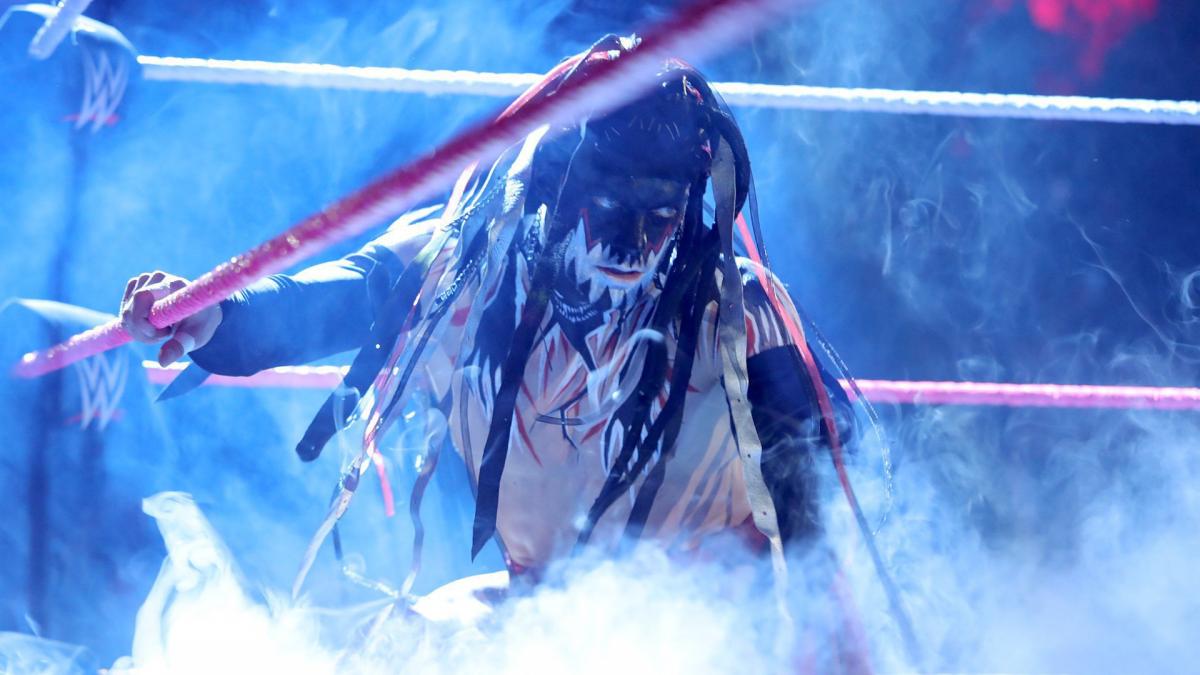 The WWE Royal Rumble is an event perfect for Bold Predictions, and Greg DeMarco has yours ready to go!
The WWE Royal Rumble kicks off WrestleMania season, as things will begin to take shape tonight (and we'll see if some things have already taken shape, like Miz vs. Shane McMahon). That all lends itself to a set of BOLD Predictions, which we all know no one does better than me!
As a reminder, BOLD predictions are:
Bullheaded
Outlandish
Lascivious
Deplorable
That means they're not supposed to pan out! But when it happens, you're gonna head about it from me.
5. Becky Lynch opens up the show
I expect The Man to have a hell of a show, and that starts when she's the first one out. Becky Lynch vs. Asuka opens the show, and the crowd will be at a fever pitch for it (much like the opener at Takeover last night). Becky Lynch, as a character, needs to be protected, so while I see Asuka retaining her Smackdown Women's Championship, it comes thanks to interference from Nia Jax. Because THAT. ISN'T. OVER.
4. R-Truth enters the wrong Royal Rumble
R-Truth is a fantastic character, one who brings great joy with his antics. Thanks to him, Carmella didn't get a trip to a tropical island, rather a fun time in sunny Stamford! We know that R-Truth is the 30th entrant in the Men's Royal Rumble, but I fully expect to see him enter the women's at #30! Whether he enters and is eliminated, costing Carmella her opportunity, remains to be seen. It's more likely he doesn't make it to the ring until his actual spot in the Men's Royal Rumble match.
3. The Demon Appears…in the Royal Rumble
Finn Balor told Sports Illustrated that he needs to do this one on his own, and if so, I can see him losing to Brock Lesnar in the middle of the show, giving him enough time for a paint job and a late entry into the Men's Royal Rumble match at the end of the night. What does that mean? It means The Demon wins the Rumble match and goes on to slay The Beast at WrestleMania.
2. The Man fights with The Men
A lot of people think Becky Lynch and Charlotte could tie the Women's Royal Rumble, leading to a triple threat at WrestleMania. I don't see that happening. In fact, Becky's lone appearance in the Women's Royal Rumble will simply be to eliminate Nia Jax, keeping their story going. She'll do that via interference, not as an entrant.
But Becky still won't be done, as she makes her third appearance as a late entrant into the Men's Royal Rumble matcb! As the fourth ever woman to compete in a men's Royal Rumble, she's not winning (although Becky Lynch vs. Daniel Bryan could be a hell of a WrestleMania story). But she will make her impact. Nia Jax will ultimately pull her out, solidifying their WrestleMania showdown, but not until The Man has her Royal Rumble moment.
1. Number 31
Okay. We've had a 20-Man Royal Rumble, many 20-Man Royal rumbles, a 40-Man Royal Rumble, and even a 50-Man Greatest Royal Rumble. But Sunday I BOLDly predict we will see the first 31-Man Royal Rumble.
WWE needs to do something big. #30 is set as R-Truth, and I think a backstage attack is too easy. What's more fun? #30 (R-Truth comes out), and 80 seconds later the countdown starts again! When it hits zero, Vince McMahon makes his way to the entry (or appears on the giant screen), and informs everyone that he arranged for #31 to enter the match.
Who is it? It could be The Rock, it could be Roman Reigns (that would be hard), it could be Velveteen Dream, it could be Finn Balor as The Demon, it could even be Kenny Omega. Either way, it's gonna get an enormous reaction, and lead to something for WrestleMania. #31 likely doesn't win (unless it's Finn), but it's a huge moment.
Bonus
There aren't a lot of surprise entrants that could really move the needle on the Women's side, but I do expect to see some NXT talent like Toni Storm and Shayna Baszler.
But the Men's? Lots of opportunity there:
Batista
Pete Dunne
Ricochet, Aleister Black, and Ricochet (after their post-Takeover curtain call)
The Rock
Roman Reigns (again, not likely)
Kenny Omega (more likely than most want to believe)
What do you think will happen?