Rob: Hold Up On That Push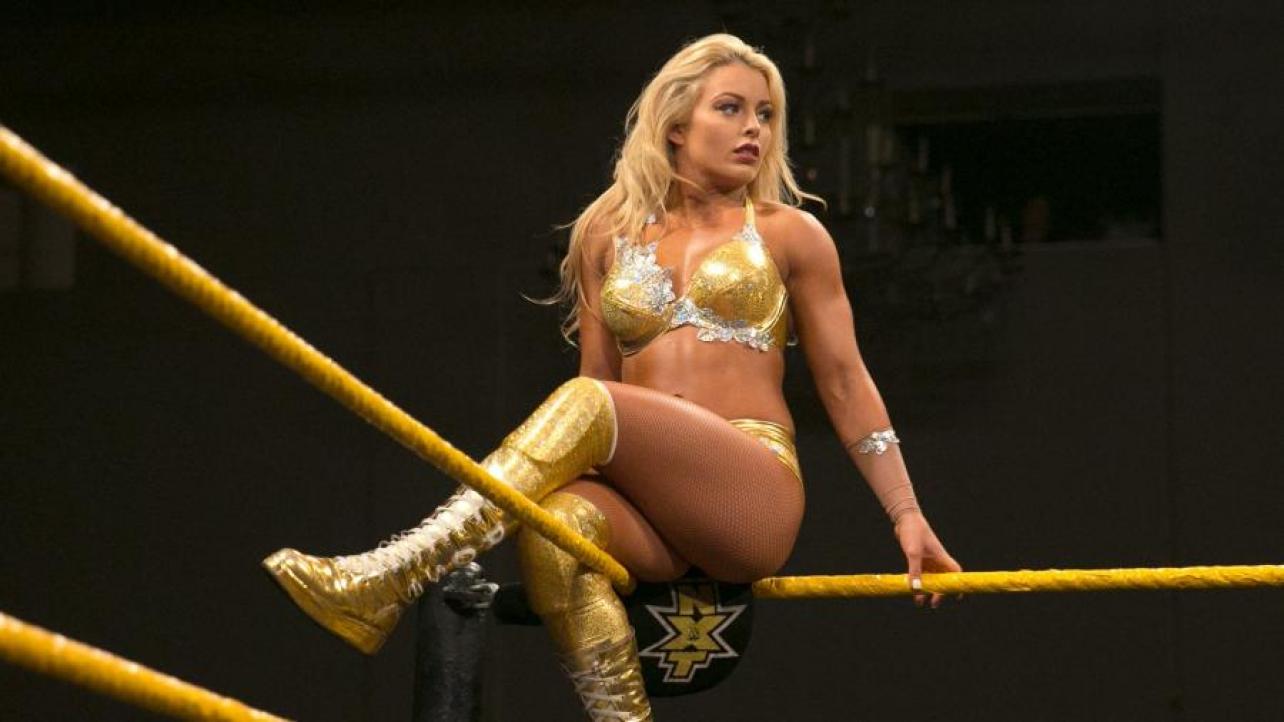 Mandy Rose has been at the forefront of WWE storytelling in early 2019, but Rob thinks we need to pump the breaks a little.
Even if you try to avoid reading dirtsheets like me it's been pretty easy to watch Smackdown and read in the tea leaves that Mandy Rose is set to get a bigger push in 2019.  She spent most of 2018 tagging with Sonya DeVille with the occasional single match sprinkled in, and lost most of the time.  But as the year closed out she and Sonya were getting more TV time and even got a win over Charlotte and Asuka one week.  Then the storyline between she and Naomi started up and it was clearly that it was supposed to raise her profile going into the New Year.
Mandy looks good (y'all know that matters), and appeared to have gotten better in the ring since getting called up from NXT at the end of 2017, so it made sense to see if there's any real money or top notch performances in her as an in ring worker and a character.  Well if this week's Smackdown is an indicator it may be time to pump the brakes a little.  To be blunt she was not very good in her match with Naomi and flat out did not look like someone who can be counted on to perform well in bigger matches.  No she was not Eva Marie bad but she looked like she just flat out couldn't keep up in a singles match that goes more than five minutes.  And that leads me to say that maybe the big push for 2019 needs to wait a bit, because it wouldn't do anyone any favors right now.
The fact of the matter is that as an in ring performer there are a lot of ladies who are more compelling and flat out better than Mandy is.  And this isn't the wasteland of 2013 and 2014 as far as the women's division; anyone getting a regular spot is taking it from someone really good, including Ronda Rousey who literally came in off the street and got really good really fast, so there'd better be some kind of justification for it.  So if the ring work isn't there then what about the business side?
Money always talks and if someone is generating interest and bringing in the money as a result then accommodations will be made.   So does she move the needle at all?  Here's a little amateur research I did using Google Trends.  First I compared her to Becky Lynch, Charlotte Flair, Asuka, and Alexa Bliss:
Then I checked her vs Sasha Banks, Naomi, Carmella and Natalya.  Here's how it turned out:
Now you go through all of that and things like Instagram follower counts and you'll find that she's way behind Alexa and Sasha on all fronts, and doesn't outpace many of the other ladies either.  Even on image searches, which one would think would be her bread and butter compared to her co-workers, she got big spikes in interest that one week she was wearing the towel and when she fought Naomi in the hotel room but beyond that there isn't any stark difference between her and women she's supposedly considered hotter than.
Now I can't see the books so I don't know how all that is translating into money but when you see how far out ahead Alexa is from everyone vs how hard they push her then it's got to mean something.  But when you look at how Alexa and Sasha do on average compared to Mandy at her highest point then one could easily come to the conclusion that there really isn't any real value added.  If you had to go as far as to put her in a towel to get similar spikes in interest that Alexa and Sasha get for just showing up then what are we doing here really?  If women that you don't see as much internet drooling over are getting picture searched just as much or more then what is she bringing to the table?
Am I being a hater here?  Maybe.  I'm not calling for her to fired or sent back to the PC like some folks I talk to.  I'm not even saying take her off of TV.  I am, however, not wanting her to take a valuable spot away from someone who is better at the job than she is, especially if there is no difference being made at the cash register.
I don't think she's a bad wrestler per se but I do think that there's a pretty clear limit on what she can do right now in the ring and that her main attribute right now is being good to look at.  But pretty much every woman they put in front of a camera is good to look at so unless she's winning that category, which it appears she is not according to the data, then it's best to keep her in a position where she doesn't reach a point of diminishing returns.  And from where I'm sitting for the forseeable future that's in tag team matches.
Maybe that will change one day; she's only 27 so she has time.  As for today I can't see any scenario in which you'd put her in a program with Becky or Charlotte or Asuka and ask her to work a 15 to 20 minute match on a pay per view because she's drag them down and get exposed in the process.
OK, so if not her then who?  After all, she's not the only one there who they need to see what they have with.  If they're going to slow things down with her then someone else should get that look.  Well, if we're going to assume for the moment that things will stay as they are roster-wise on each show then I think the answer is pretty simple, just go with the woman standing next to her.
Sonya DeVille is a lot better in the ring, even in short spurts, and so long as she and Mandy stay together as a duo you can get whatever benefit Mandy is bringing by having her in Sonya's corner for singles matches as opposed to in the ring, or teaming together with her.  Again, I'm not saying fire the woman.  But if they're seriously looking at moving one of these two up the ladder and in way that will be best all around I strongly suggest switching the in ring roles around here.
King's WrestleMania Rewind: Eddie Guerrero vs. Rey Mysterio (WrestleMania 21)
In the next WrestleMania Rewind, Chris King takes us back to WWE WrestleMania 21, and Rey Mysterio vs Eddie Guerrero in a battle of tag team champions!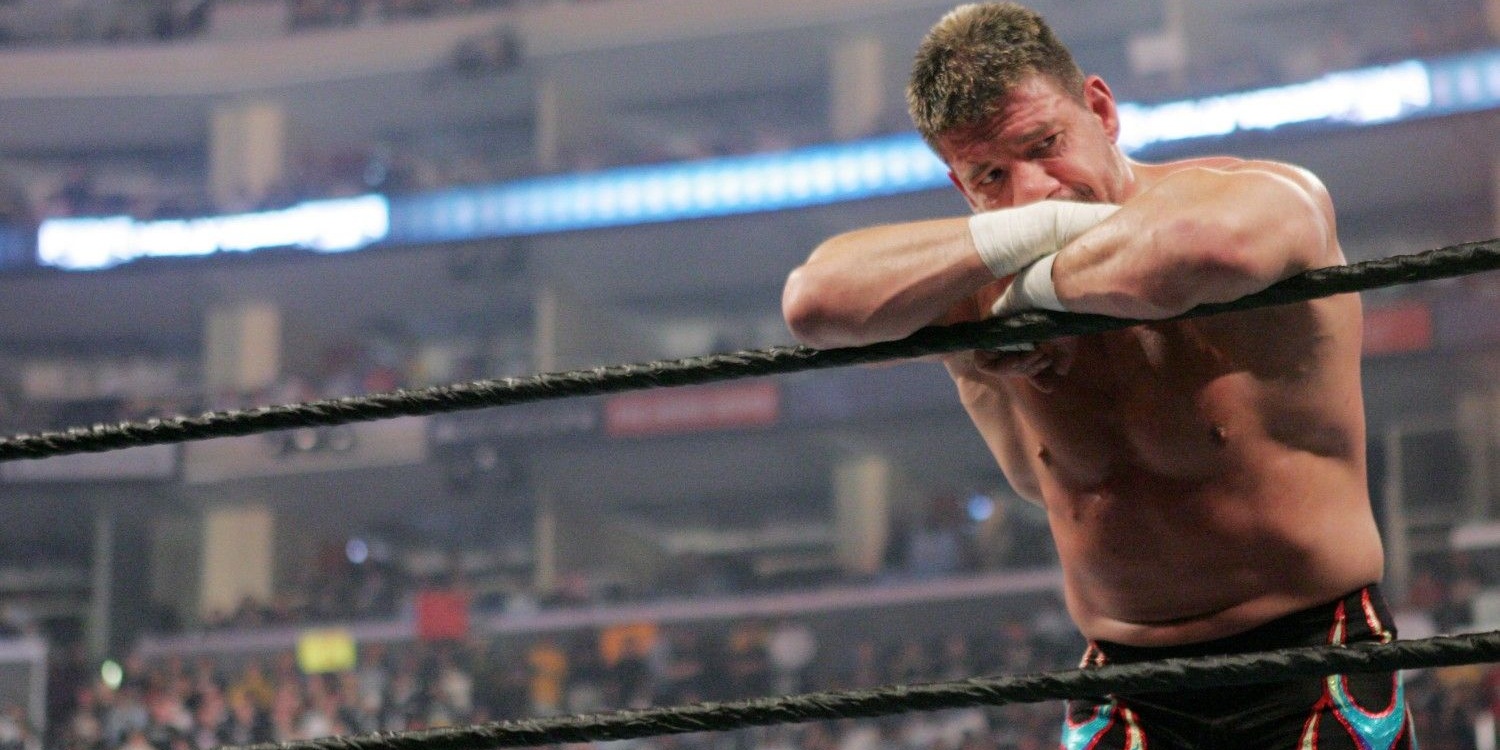 In the next WrestleMania Rewind, Chris King takes us back to WWE WrestleMania 21, and Rey Mysterio vs Eddie Guerrero in a battle of tag team champions!
Chris King is back with his third edition of WrestleMania Rewind. This week he's bringing us back to some 'Latino Heat.' We're rolling back to WrestleMania 21 where Eddie Guerrero faced longtime friend and rival Rey Mysterio.
This would be Guerrero's last Mania match caused by his unfortunate death. Over on SmackDown, Mysterio and Guerrero would become the tag team champions at No Way Out where they defeated MNM.
Chavo Guerrero would get into the head of Latino Heat by making him believe Mysterio was trying one-up his tag team partner. Chavo went as far as to tell his uncle to stop using the Guerrero name.
Guerrero would finally give in to his nephew's manipulation and went on to challenge Mysterio to a one-on-one match at WrestleMania 21. I For the first time in history, both tag team champions would face each other. Guerrero vs. Mysterio was the first match on the stacked card. Both partners threw everything at each other including the kitchen sink in a battle of one-up-manship.  In an incredible high-octane match that saw both superstars delivering counter for counter, Mysterio pulled off the win with a surprise pin roll up.
A few months later, what once was a friendly battle turned into a nasty fight involving the custody of Mysterio's real-life son Dominik Mysterio. After several torturous weeks, both former tag team champions would face off in a ladder match with the custody of Dominick on the line. I forgot how amazing this rivalry was and it's definitely worth a watch. Sadly, we would lose Latino Heat in November of 2005. There will never be another Eddie Guerrero. Viva La Raza!
King's WrestleMania Rewind: Stone Cold VS. Scott Hall (WrestleMania X8)
Chris King is back with another WrestleMania Rewind, looking at the NWO's Scott Hall battling Stone Cold Steve Austin at WWE WrestleMania X8 from Toronto!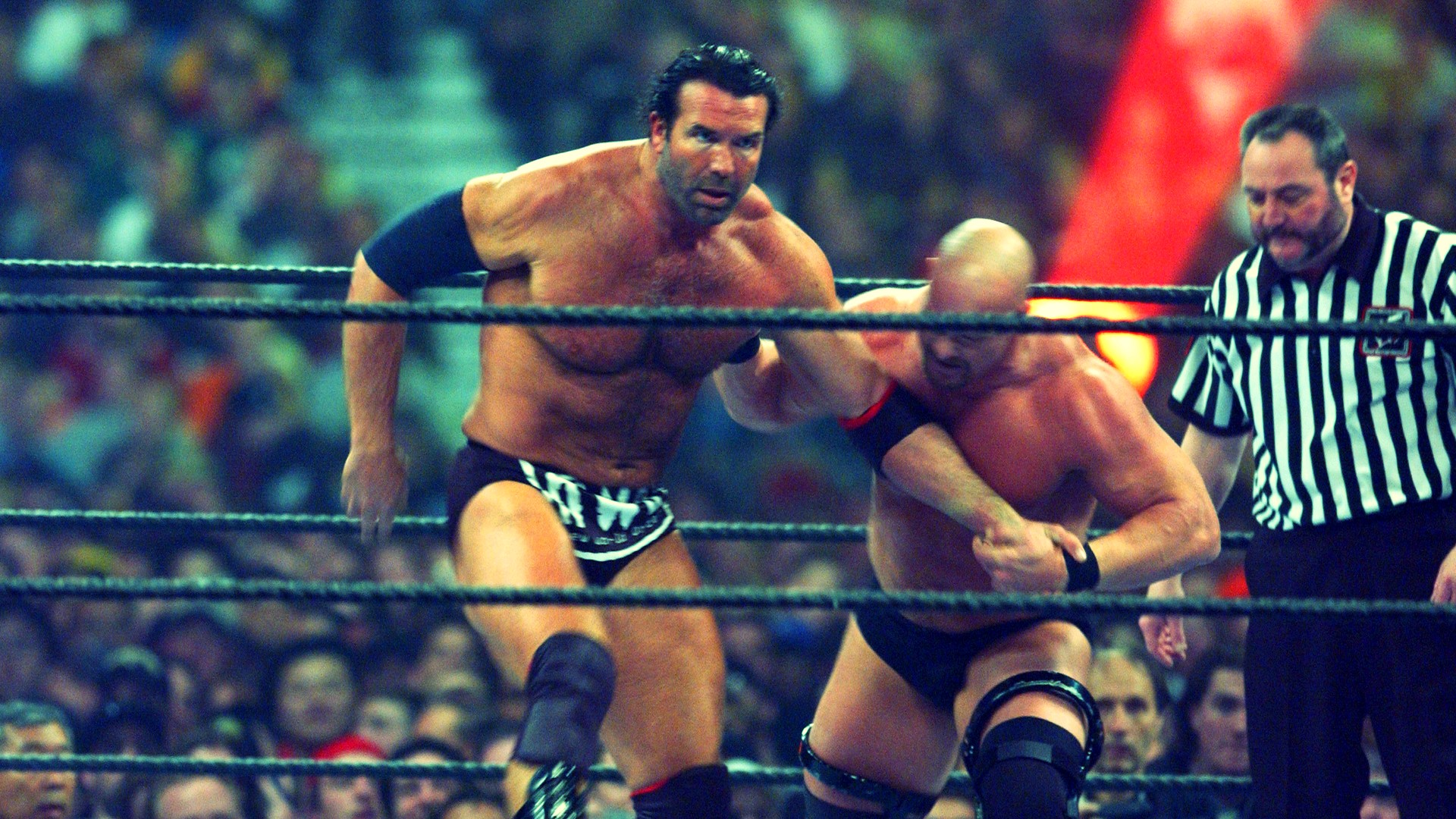 Chris King is back with another WrestleMania Rewind, looking at the NWO's Scott Hall battling Stone Cold Steve Austin at WWE WrestleMania X8 from Toronto!
Chris King is back this week with another edition of WrestleMania Rewind, where he is rewatching all the past Mania matches and feuds. This week you're in for a treat as we look back at 'Stone Cold' Steve Austin vs. Scott Hall at WrestleMania X8.
In late 2001, Vince McMahon bought out his competition WCW and acquired the rights to a plethora of talent including Booker T, Eddie Guerrero, Chris Benoit, and the iconic trio known as NWO. Hulk Hogan; Kevin Nash, and Scott Hall were hell raisers, and what better way to make a name for yourself than take out the two top superstars in the WWE The Rock, and Stone Cold?
The NWO cost Austin his chance at becoming the Undisputed Champion at No Way Out during his match with Chris Jericho. Adding insult to injury, the NWO spray-painted 'The Texas Rattlesnake' with their brand logo just like they did in WCW. As you can imagine, Austin was pissed and out for revenge against the group and primarily Scott Hall.
Hall would challenge Stone Cold to a match at WrestleMania 18. Both superstars beat the living hell out of each other leading up to this highly-anticipated match for who runs the WWE.
The glass broke and Stone Cold made his iconic entrance, and black and white NWO covered Halls' entrance alongside Kevin Nash. With the odds stacked against 'The Toughest S.O.B' could Austin or NWO prove their dominance? Sadly the NWO  broke up that very night when Hulk Hogan came to the aid of his adversary The Rock after their 'iconic' dream match. Stone Cold would ensure the victory with the Stunner. Hall would perform an Oscar-worthy sell over the finisher.
What a time to be a wrestling fan in the 2000s when nothing was impossible for WWE. Who would've thought WCW would go out of business and Hogan would make his long-awaited return to WWE?