Is Kagetsu Failing As World Of Stardom Champion?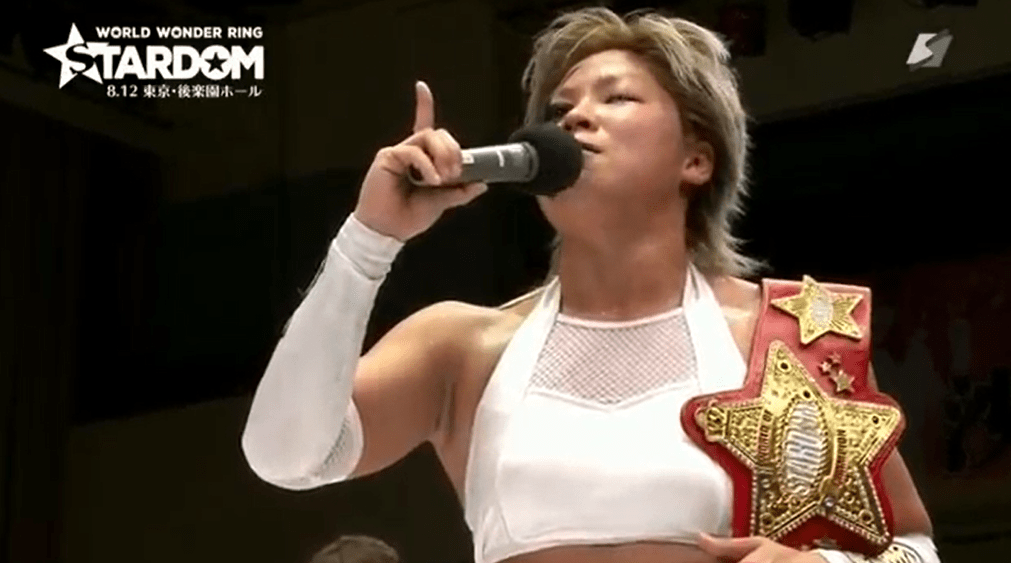 Our Joshi expert sheds some light on a question that's been popping up online. Let's see what insight Mathew brings.
It's been a while since I've done an opinion article on Stardom. I think it was when Io Shirai left the company and I asked who should be the next ace.
A lot has changed since then as we have new stars on the rise, some leaving the company, returns, and some winning championships. We have Kagetsu defeating Toni Storm in June to win the World of Stardom Championship, and has held the title for almost seven months with five title defenses under her belt. She is the world champion and considered the top star of the company, or so we thought. Recently, quite a few people have been saying that Kagetsu isn't really drawing or has failed to bring the title to that level or focus. So that's why we have this article here today and to talk about if she really did fail as a champion.
Is she actually failing?
I actually don't think she's really failing as the World of Stardom Champion but she is, however, in a tight spot since Stardom is also heavily focused on the Wonder of Stardom Champion, Momo Watanabe. Momo has gained more attention ever since she defeated Io for the Wonder of Stardom Champion, she's been main eventing most of the shows, the bigger attraction, and she even won the Goddesses of Stardom Championship with Utami Hayashishita. Even though Kagetsu had some big matches, she also didn't main event with them. It's also that Kagetsu didn't have many big opponents either except for Momo herself, Mayu Watanabe, and Hana Kimura, the latter of which being quite a disappointment. Kagetsu's next defense is against Jungle Kyona at their 8th-anniversary show. That could be a big match to help put more attraction to her since the match has a big build-up ever since they had a time limit draw at the 5 Star Grand Prix. Jungle even got the pinfall on her in the Four Way at Stardom's final show of 2018 to get this title opportunity. So this is exactly what she needs.
How can Stardom help fix Kagetsu to make her seem more important?
First thing is to have her close out more shows that don't have a show with a title on the line to show she's the top star of the company. Also, some actual contenders would be a nice change of pace. She could have a rematch with Hana Kimura which can't really be any worse, Konami defeated Kagetsu before and they had a great match last time, so I wouldn't be opposed to her getting a title match. Another thing they could do is have her defeat a big name from a big company like how she went to Sendai Girls a couple months ago to cause some havoc, so if she were to fight their champion or Meiko Satomure and win, that'll also be huge for her and gets her more exposure.
Kagetsu hasn't failed as a champion and things could still turn around if they give her as much focus as they do for Mayu Iwatani and Momo Watanabe. What do you guys think? Is it too late for Kagetsu or do you think she could still be salvaged?