Joe's CMLL Results & Review (1/1/2019)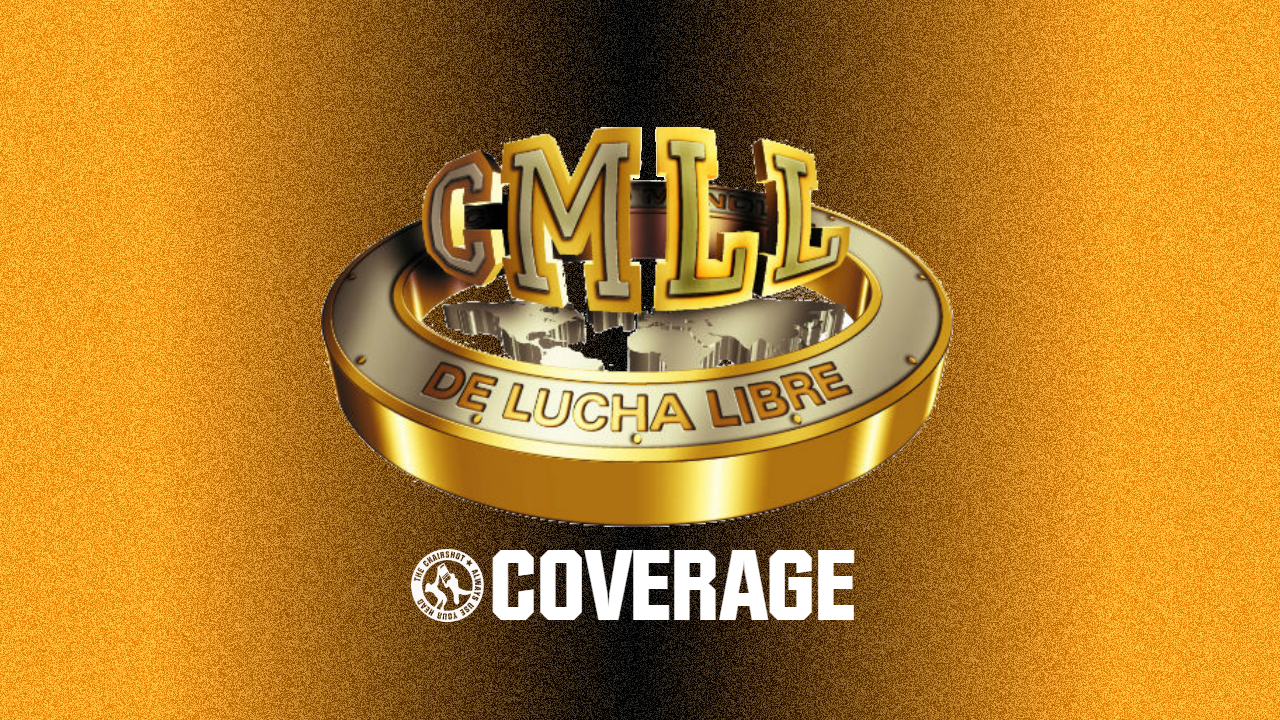 Kicking the new year off right with some CMLL updates! Listen to Joe's expertise on these matters if you are interested in Mexican wrestling.
Arena Mexico Tuesday
No Monday Puebla show this week, they had an untelevised house show on Tuesday.
Aereo and Acero vs Pequeno Nitro and Pequeno Universo
Acero and Nitro start out going back and forth with some grappling. Aereo and Universo are in next and they start to grapple on the ground. Universo kicks him out of the ring, then Acero arm drags Universo out of the ring. Nitro slams Acero then Universo hits a senton for the pin. Nitro hits a splash off the top on Aereo for the fall. First Fall: Nitro pins Aereo with a top rope splash.
Aereo gets taken out soon into the ground causing Acero to get teamed on. A come back gets made by Acero hitting a cross body on both guys. He launches Aereo into Universo for a drop kick. Acero then gets Nitro in an elaborate arm stretch. Aereo submits Universo with a Fujiwara arm bar. Second Fall: Aereo submits Universo with a Fujiwara arm bar.
Aereo starts this round out really hot which concludes in him hitting a pose. Acero gets Universo in a submission but Nitro breaks it up. Nitro goes for a monkey flip on Acero but Aereo counters with a drop kick off the top for the pin. Aereo then slams Universo and Acero hits a lionsault for the win. Third Fall: Acero pins Universo with a lionsault.
Winners: Aereo and Acero
Microman, El Gallito, and Atomo vs Chamuel, Mije, and El Guapito
Atomo and Chamuel start the match off and they engage in some ground grappling with Chamuel pulling on Atomo's hair to counter. They do some rather impressive grappling for their size. Gallito and Mije are in next They go back and forth and Mije had the advantage until Gallito hit a drop kick. Microman is in next with Guapito. They go back and forth until Chamuel enters to beat on Microman. He hits a vertical suplex and a leg drop then postures to the crowd. Guapito hits a swanton bomb on Atomo and Chamuel hits a splash on Microman for the fall. First Fall: Chamuel pins Microman with a top rope splash.
Chamuel unties Microman's mask a little to start the round. A triple team spot goes wrong causing Mije to drop kick his teammates. After that a triple submission in the center of the ring is performed with Mije submitting to Atomo with a back stretch. Second Fall: Atomo submits Mije with a back stretch.
Guapito works over Gallito to start this round. Gallito finally hits a come back which leads to Microman and Chamuel coming in. Microman hits a head scissors on Chamuel, followed by a hurricanrana on Guapito, then another head scissors on Chamuel. The technicos do a few spots on the rudos which leads to Microman hitting the vader bomb on Chamuel for the win. Third Fall: Microman pins Chamuel with a vader bomb.
Winners: Microman, El Gallito, and Atomo
(Match Relampago) Akuma vs Hijo del Signo
They start this match fighting. No grappling here. They come out the gate hitting each other with corner strikes. Signo gets the better of the exchanges. Akuma gets some off hanging Signo in the tree of woe and hitting a drop kick. It goes to the outside and Signo kicks Akuma and then goes back in the ring and hits a middle rope dive. Camorra interferes which causes Signo to be the winner. Yago comes out to help and now Signo is clarifying via promo that they will have a hair and mask vs hair and mask match. So I wonder if these undercard guys will main event a show? Signo wins via DQ.
Winner: Hijo Del Signo