(NOAH) WEEKLY NEWSLETTER VOL.20 ~ 27TH JANUARY 2019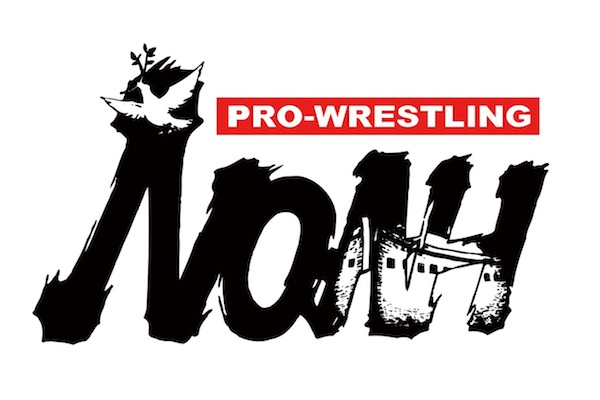 We're building up to Kiomiya's second GHC title defense. Hisame let's us know how the tour been shaping up for our growing champion.
CURRENT TOUR RECAP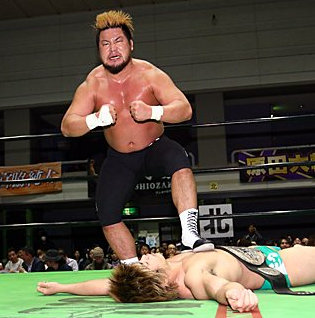 In the GHC Heavyweight pre-match fights, neither Kaito Kiyomiya or Masa Kitamiya (who beat Atsushi Kotoge for the number one contendership) managed to get the win directly over each other. In the final pre-match before the title match on the 1st February, Masa Kitamiya side suplex slammed Kiyomiya, and then pulled his pose over him. Kaito Kiyomiya, (who has been called by Masa Kitamiya, "the good boy honor student") was more concerned about the insult to the belt, however, and sadly in this feud has not yet retaliated in any other way than, "I will defend the belt".
The Hooligans and 50 Funky Powers also came to an impasse as well during their pre-matches, with Akitoshi Saito being able to defeat The Hooligans, rather than either Mohammed Yone and Quiet Storm. In their singles matches, Taniguchi got eliminated in five minutes for use of weapons and outside interference, and Yuji Hino defeated Quiet Storm in an epic match (with Storm using moves that he normally does not, such as missile dropkicks). After the match, Hino said that he was concerned about Quiet Storm hanging around with "that idiot who does a strange dance" (funnily enough, Hino does not look like a disco fan), and said that he may create a stipulation whereby Quiet Storm joins The Hooligans if they (50 Funky Powers) lose the title match.
When asked about the problems with The Hooligans interference in the title match, Mohammed Yone said he is seriously thinking about bringing in seconds, which will most likely be Akitoshi Saito and Takashi Sugiura.
Although there hasn't been a huge build up of their feud, (always hard when the challengers are outside talent with a schedule of their own), the GHC Junior Tag team champions, The Backbreakers (Hajime Ohara & Hitoshi Kumano), will face Keisuki Ishii and Kouki Iwasaki for their first defense of the belts.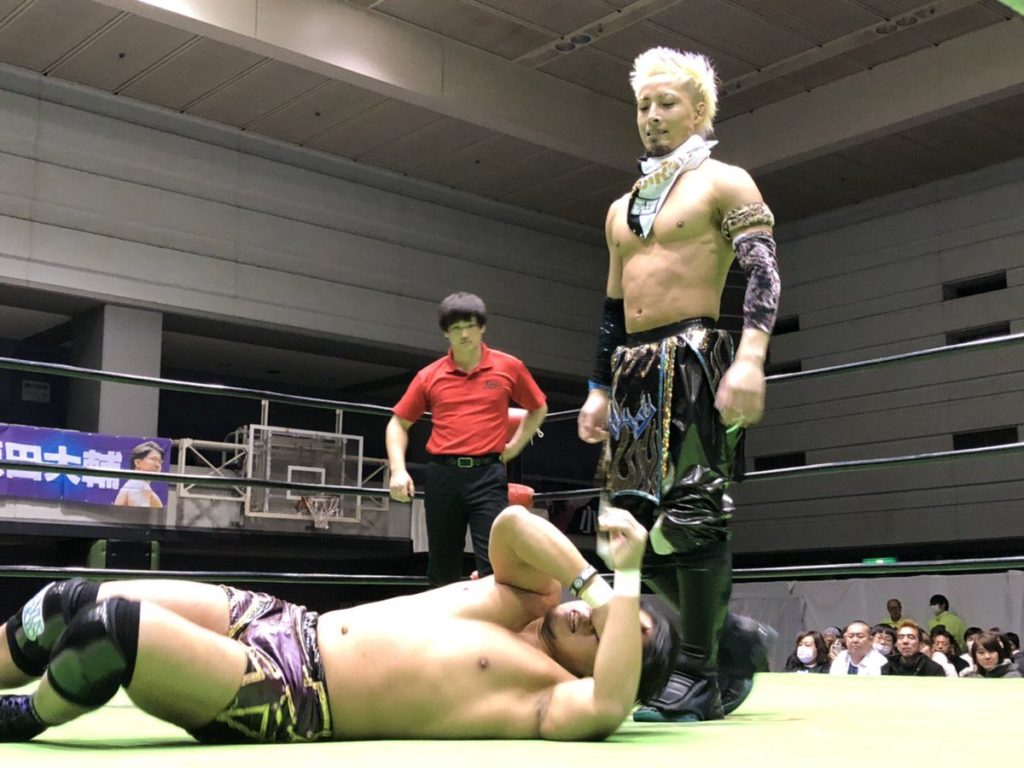 Daisuke Harada defended the GHC Junior against YO-HEY (who was wearing new ring wear of black and white, which are Yoshinari Ogawa's colors), in Osaka on the 26th. In the previous match there had been some concern about HAYATA, who appeared to have injured his leg, and he was helped from the ring by the seconds. He didn't seem to have any further problems as he came out and knelt in the "neutral" corner.
After the match, Daisuke Harada told YO-HEY that RATELS were four people, and he wanted him to come back. YO-HEY replied that he was "not coming home", and Harada said that from now on when they met in the ring, he would have no choice but to crush him.
The RATELS situation will no doubt deepen with the return of Yoshinari Ogawa on the 1st February, he has missed most of the latter part of the tour with flu, and so no doubt some things had to be changed\postponed a little, and will pick up again; namely the issue of where HAYATA'S loyalties lie.
When YO-HEY and Kotaro Suzuki had left the ring, Minoru Tanaka challenged for the belt. Tanaka has asked that the match take place in Yokohama, specifically on March 10th at the Yokohama Cultural Gymnasium, but he didn't give any further details as to why.
Yoshiki Inamura is into his 4th match of his seven series of matches. These are against his seniors, and it gives them a chance to assess him and for him to learn from people that he may not normally face. His last one was against Kenoh on the 26th January.
NEWS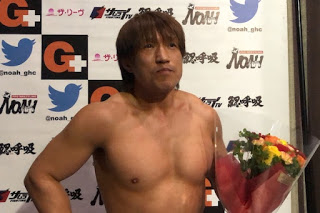 MINORU TANAKA'S 25TH DEBUT ANNIVERSARY
Minoru Tanaka celebrated his 25th anniversary in wrestling on the 23rd January 2019; his actual anniversary is the 24th, but as there is no show on that day, Hi69\NOAH surprised him with some flowers to mark the occasion. You could tell how touched Tanaka was afterwards when he did an interview. The flowers were a genuine surprise.
In his interview Tanaka said that he would be holding a special event to mark it, and would probably hold a press conference to make an announcement. 
KENOH & KOHEI SATO VS THE BULLET YANKEES 
Kenoh teamed with Kohei Sato against "The Bullet Yankees" on the 27th January in Osaka for Zero-One.
Both Kenoh and Takashi Sugiura gave an interview before the match, Sugiura calling himself and Tanaka "two tanned old dads", and Kenoh naturally being Kenoh saying he was going to take something back to NOAH from "all four people" in the match, Sugiura was an opponent to "beat down" and that it was going to be a match that "will burn into your memory, assholes."
The match (in which Kenoh kicked Tanaka in the head) was won by the team of Sato and Kenoh. Afterwards, Sato said that he didn't know whether Kenoh was a friend or an enemy, with Kenoh proposing they do it again, but they face each other again, rather than tag.
NAOMICHI MARUFUJI RETURNS
Naomichi Marufuji will return to action on the 1st of February at Korakuen Hall, teaming with fellow veterans Takashi Sugiura and Akitoshi Saito, against "The Mid Generation" of Go Shiozaki, and Katsuhiko Nakajima, along with Atsushi Kotoge (who seems to be following them around, although no one has actually asked him). Marufuji said "before the face kick, the Shiozaki lariat, the Revolution… I will prevail"
GLOBAL TAG LEAGUE 2019 RETURNS 
HAKATA STARLANE TO CLOSE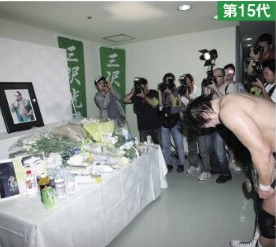 Hakata Starlane will close in March 2019. The building needs to undergo essential repairs due to damage to the structure caused by seismic activity, however, due to its construction method and the materials needed being now too expensive, the building will be gutted and demolished.
NOAH will return to the arena for one last time on March 17th.
It was here in June 2009 that Go Shiozaki and Takeshi Rikio fought for the GHC Heavyweight belt after Jun Akiyama had to vacate it due to injury, with Go Shiozaki becoming the GHC Heavyweight Champion for the first time.
CURRENT CHAMPIONS
TOUR TIDBITS
~ Go Shiozaki turned 37 on the 21st January
~ "No matter what ruffian appears, as long as there is a Revolutionary Hero, NOAH is forever…at peace!!" ~ Atsushi Kotoge
~ NOAH  held a flea market in Osaka; YO-HEY managed to sell everything except the air gun that he and HAYATA used to scare away bears when they went hiking in the forest (and got lost) on a visit to YO-HEY'S parents in rural Yabu. He had also loaded it with two pellets.
~ Cody Hall trashed Masao Inoue's photograph on the NOAH 2019 calendar
~ YO-HEY referring to HAYATA as "my ex-wife"
~ Atsushi Kotoge offered the cloak to Kotaro Suzuki.
~ Tadasuke has said that having the IPW, NOAH GHC Junior and GHC Junior tag belts would be a "triple crown dream".
KING SHAMELESS CORNER
None, although on an innocent note he did return from tour with gifts for his little dog.
BROADCASTS
Samurai TV will broadcast the final night of "Navigation For The Future 2019" (1st February) on Saturday February 9th (JST).
NOAH talent will also be competing in Shiro Koshinaka's 40th anniversary event, which will be broadcast on the 5th February at 10pm on SamuraiTV
BOOK CORNER
The English translation of Naomichi Marufuji's autobiography, "Heir to The Ark", continues. Go Shiozaki has just debuted, and Jun Akiyama has debuted the "White GHC", which was NOAH's shortlived GHC Hardcore belt.
LINKS
Masa Kitamiya declares war on the GHC Heavyweight Champion, Kiyomiya
President Akiyama, and an invasion of the mats of Big Japan and Noah
NOAH FROM THE VAULT
Katsuhiko Nakajima "Our Era" ~ Translated by Dino
Champ Talk: Masa Kitamiya ~ Translated by Dino
Photo credit to Noah GHC & PKDX