NXT Minus 6: Takeover Phoenix
When is a really good show not enough? When you're NXT.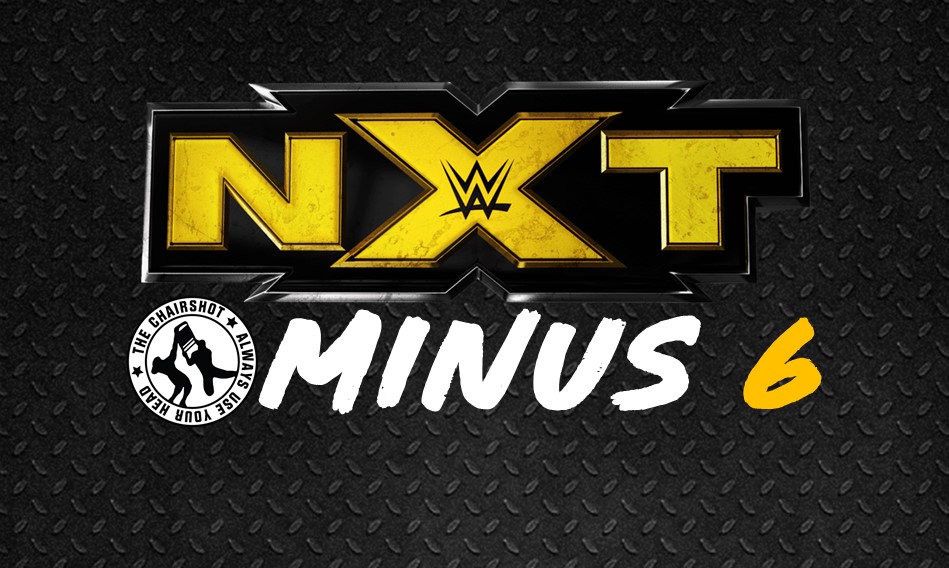 Bradley Jay checks in with his WWE NXT Minus 6 review for the critically acclaimed WWE NXT Takeover: Phoenix event.
When is a really good show not enough? When you're NXT.
6. Allow me a moment to vent. What are you, Nigel McGuinness? A face? A heel? Technical insight? In the space of one match, you go from singing the praises of Bianca Belair to burying her. When you try to be all things to all people, you become nothing to no one. Percy Jackson is solid. Mauro is the black & gold standard. What are you? Now, on with the show…
5. Once again, Takeover kicks off with a match that could have been the main event. Undisputed Era can do no wrong. I hope one day they get to go on last. They've earned it. War Raiders plundered and pillaged and showed why they are a top team. Rowe's power is not human. Hanson is the new Bam Bam Bigelow. However, the versatility of UE never fails to impress me. Overall, 4.4 stars.
4. In retrospect, I was a tad foolish to think Kassuis Ohno had a shot at winning. He and Matt Riddle tried to put on a memorable match. Ohno is one of the best strikers ever. It's easy to believe a guy that size is legit knocking slobber. Riddle is the future. But like I've said before, it's damn near impossible to create drama when everybody knows what's coming. On the bright side, the ending was unexpected and different. Overall: 3 stars
3. Dear Bianca Belair, when you no-sell your injury, you kill all drama. Shayna Baszler was brutalizing your shoulder. Did you forget the first 10 minutes of the match? I hope you were watching Aleister Black vs. Tommaso Ciampa. Kudos to Baszler for once again working a match while carrying the dead weight of Duke & Shafir. This could have and should have been better. Overall: 3 stars.
2. I don't know how Ricochet does it. Every time he steps in the ring, he finds a new way to dazzle us. As for Johnny Gargano, he is Shakespeare in tights. His ability to tell a story is unparalleled. If he was built like Drew Mcintyre, he'd be the next John Cena. Johnny Freaking Wrestling. Johnny Bad Ass. Johnny Takeover. Johnny Shakespeare. Overall 4.7 stars.       
1. Tommaso Ciampa vs. Aleister Black exemplifies the problem NXT has created for itself. The match was hard hitting. Black sold the knee like an absolute pro (Bianca). However, our expectations were nothing less than MOTY. These guys delivered a great match, but not MOTY. Where was the next level? Where was the unleashed fury & brutality. The bar is set so high, it's impossible for every Takeover to meet our expectations. Sadly, I kept thinking their next match is going to absolutely set the building on fire. Overall: 4.3 stars.
We got 3 really good matches & 2 that were there. Takeover Phoenix felt like your straight A student brought home a B+. It's hard to complain, but you expect better. Overall, 4 stars.
That's right. I said it.