Addressing Misogyny In Wrestling Fans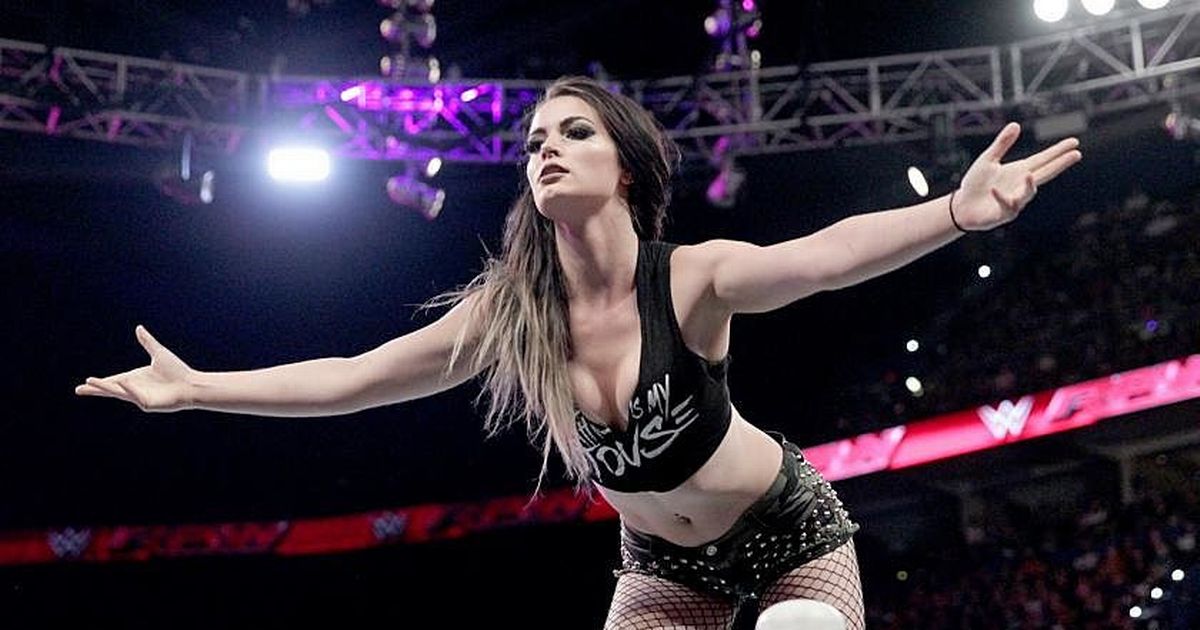 The Main Event Zone comes to The Chairshot, as Joel Phillips makes his debut by addressing the misogyny found in wrestling fans.
Visit the Main Event Zone on Facebook!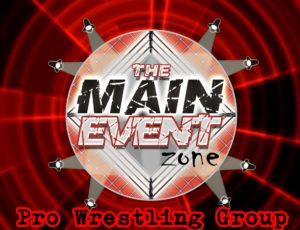 The appreciation for women's wrestling in our present era is a welcome long overdue. It was not that long ago that any WWE women's match was considered the bathroom break, or how everything involving the women was draping in sex and misogyny. Sure we had the epic match with Trish & Lita, but let's not forget the dozens of Panty & Bra matches or the annual Thanksgiving/Christmas match where the women wrestled in gravy or eggnog. Things truly are different when today, some of the most amazing feats wrestling has to offer are coming from the new wave of women wrestlers, offering the wrestling industry a huge shake up it always needed. However, there's one change that's entirely too slow to come along: the perspective of male fans.
The wrestling industry is a very imaginative take on masculine fantasies, so it isn't a wonder why so many issues regarding women are dripped in misogyny. However, the reality is every performer is a real person, and despite any fan's feelings toward their favorites or the hated, all involved at least deserve general respect for who they are outside the ring. The hacking of Toni Storm's nude pictures and the subsequent online harassment from men ended with the young wrestler shutting down her Twitter & Instagram pages is proof that we, the male wrestling community, are not respectful of anything regarding the women we claim to be fans of.
There's no way you haven't heard someone yell "show me your tits" while at a wrestling show during a woman's match. There is always someone who isn't in a position to be judgmental commenting on the look of the women during the show, as if beauty expert is his profession. Not a single woman wrestler has a post on Instagram, Twitter, Facebook, etc, where men aren't calling them bitches, sluts, whores, or some other chastising distinctly focusing on them being a woman and nothing in regards to their character. This level of misogyny has been normalized for entirely too long but what's even more disgusting is the same men who perpetuate it will hide in plain sight, claiming to be fans, until they see things they don't like. These aren't the actions of a fan; they're the delusions of men who think they have the right to control what should and shouldn't be for women they have no personal connection with.
When Paige was hacked back in 2017, her pictures and videos were uploaded to porn sites, Reddit, 4chan, and tons of websites meant to house content that would normally get flagged online. The amount of commentary about her as a person was a dark cloud on the WWE for a time, with her even withdrawing from all programming until things had mulled over. Yet men involved like Xavier Woods were publicly given a slap on the wrist, and at best, made the butt of a joke during a rap battle with the Usos. It took months for things to calm down on Paige's end, despite support, and even until this day, her sex life still seems to be brought up as a way to discredit her, especially now with an upcoming movie. Who are the main perpetrators of this harassment? Once again, male wrestling fans.
So let's call a spade a spade. It is now 2019. The world is changing and women now are demanding their right to be seen, heard, and treated as equals to men. Rightfully so, they deserve that, and it is up to men to make room for it to happen. However, what is also right to do is call out the worst of the bunch. Expose the frauds, the pigs, and the perverts who keep giving male fans a bad name. Stop making excuses for inexcusable behavior. There isn't a single reason to find the endless misogynistic treatment of female talent as "ok, not that serious, or this is just how it is." No, that's what it used to be, and it was wrong back then. There's no need to continue it now, and if we truly aim to respect wrestling as a whole, we have to respect the humanity of the women involved by checking our own first.
The culture of wrestling fans is an anomaly all on it's own but the culture has grown considerably. It is time for us as supporters to catch up. I can't tell people to stop being jerks, although it would be nice, but I can at least ask that we treat something we love with an iota of respect, so that other people can enjoy it. The stain of wrestling that the mainstream always viewed it under is slowly being pulled away due to the inclusion of taking women seriously and using imagination to bring people together. Let's not let the worst of the bunch ruin the momentum we have going. Point them out and let them out know hiding in plain sight will not work anymore; YOU WILL PAY FOR WHAT YOU DO.
Steve Cook's Top 5: Wrestling Dads
Who is wrestling's greatest dad?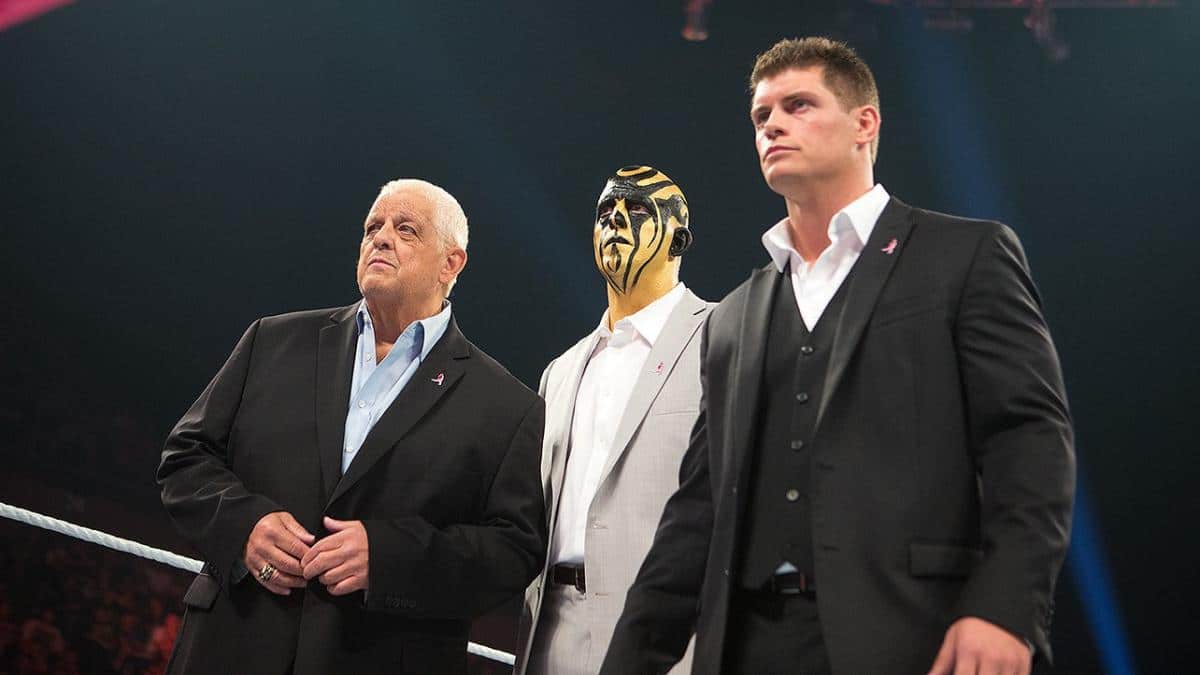 In the spirit of Father's Day, Steve Cook takes a look at Wrestling's Top 5 Dads! Which dad tops the list?
Last year, right around Mother's Day, we took a look at the best mothers in the history of pro wrestling.  I thought for sure we did the same thing for the best wrestling dads, but apparently it didn't happen. Certainly a mistake on my part, as pro wrestling is full of fathers whose sons & daughters ended up following them into the ring. Father's Day is the one day of the year we make sure to give our dads the respect they deserve. These men certainly deserve our respect for how they helped their children create memories for us.
5. Chavo Guerrero Sr.
I didn't get to see Chavo's father, Gory, who formed a tag team with El Santo that never lost a match. He also had four wrestling sons: Chavo, Hector, Mondo & Eddy. After a legendary career of his own, Chavo resurfaced in the 2000s alongside his son Chavo Jr. in WWE. When given the choice between siding with his son or his younger brother, Chavo chose his son.
Chavo Classic stuck around long enough to have a Cruiserweight Championship reign, and would later appear in Lucha Underground for Jr's Loser Leaves Lucha match with Rey Mysterio. Chavo's attempt to help his son lie, cheat & steal his way to victory would be his last televised appearance prior to his death in 2017. Right until the end, Chavo was willing to do anything to help his son. Can't celebrate Father's Day without looking at Chavo Classic.
4. Ric Flair
The Nature Boy certainly had his ups & downs with all of his kids over the years. When David started his wrestling career, Ric used his position as President of WCW to give him favorable treatment. David eventually turned against his father because it was WCW and it was the late 1990s. Everybody turned against everybody at one point or another. Reid also appeared around this time and was expected to be a natural in the ring, but life had other plans there.
Where Ric's sons unfortunately came up short, his daughter was able to excel. Charlotte inherited all of her father's best traits, and as far as we can tell so far, none of his worst. Ric did his best to help Charlotte as well, up until the point where she decided that she didn't need his help. Ric was heartbroken, but part of him had to understand where his daughter was coming from.
3. Stu Hart
No father in recorded history produced more professional wrestlers than Stu Hart. We all know about Bret & Owen, but Bruce, Smith, Keith, Wayne, Dean & Ross all had matches at one point or another. Not to mention all the kids they had, and Stu's daughters marrying wrestlers and producing more wrestlers.
Stu was something of an icon in his homestead of Alberta, where he promoted Stampede Wrestling & performed in rings for years & years. He's most known to American wrestling fans for his occasional appearances in the crowd at WWF events & in his sons' storylines. Everybody in the business the same time as Stu has an impression of him that they do on a fairly regular basis. True story.
2. "Bullet" Bob Armstrong
Every single one of Bullet Bob's sons followed in his footsteps and became professional wrestlers. In something of a rarity among wrestling siblings, they were all talented. Brian became the biggest star as the Road Dogg and was by far the best talker, but Brad, Scott & Steve were all great hands that always got the job done in the ring.
Smoky Mountain Wrestling was largely built on the back of Bob Armstrong. The Bullet had multiple stints as Commissioner during the company's existence & spent most of the era leading his sons & other fine young men into battle against Jim Cornette & his cast of miscreants. The Armstrong/Cornette feud was one of the finest pieces of work in the 1990s, which is saying something because the decade had plenty of classic feuds. Both men were just tremendous on the microphone.
Honorable Mention: Angelo Poffo
It's Father's Day, and the father of Randy & Lanny, Angelo was instrumental in the early portion of both their careers. Angelo's ICW promotion was where both men got on the map & showed the potential for great things in the future.
Angelo never achieved the fame of his sons, but they wouldn't have gotten as big as they did without him. That's why Angelo gets the nod here over Fritz Von Erich & other men that pushed their kids into the business. Angelo pushed them, but he made sure they had good heads on their shoulders. Randy & Lanny weren't going to self-destruct because Angelo wouldn't have allowed it.
1. Dusty Rhodes
There has not been a better father/son moment in the history of wrestling than when Dusty addressed his son in Macon, Georgia. It was 1994, and Dustin had ongoing issues with Col. Robert Parker's Stud Stable, including some longtime enemies of Dusty's in Terry Funk & Arn Anderson. Dusty resolved to help him out and make up for the fact he had previously neglected his son while being a world champion & front office worker. If you don't feel a little lump in your throat or think somebody might be cutting onions or something while watching the American Dream pontificate in the below video, you have no soul.
Some say this was Dusty's finest promo, even surpassing his famous "Hard Times" monologue. Cody, a man heavily influenced by his father & brother, cut a promo after his match with Dustin at AEW Double or Nothing that brought back memories & emotions from 1994.
Dusty would be proud 🙏@AEWrestling pic.twitter.com/GZNwHORQzG

— Bleacher Report Live (@brlive) May 26, 2019
Dusty was a master of telling a great story. The bull of the woods passed that trait on down the line.
Jon Moxley vs. Kenny Omega at 'All Out' will Set the Tone for AEW's Future on TNT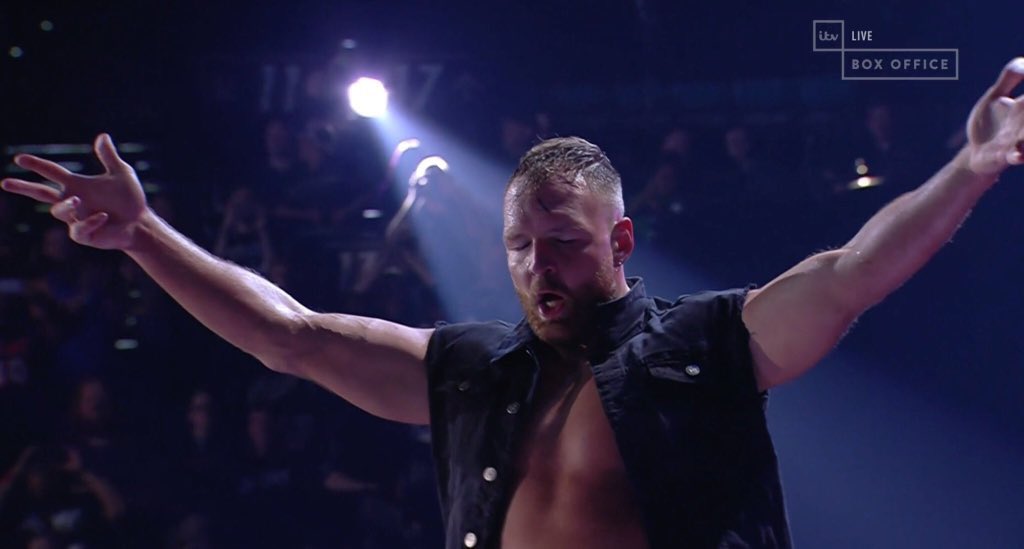 The news of Kenny Omega versus Jon Moxley at AEW's All Out on August 31 came as no surprise to pro wrestling fans. The match was setup perfectly on May 25, when Moxley made his shocking debut at the company's Double or Nothing event in Las Vegas.
The Death Rider brawled with Omega following the main event match with Chris Jericho. Moxley left Kenny for dead outside of the ring and in doing so, laid the foundation for the inevitable war that was to come. Now the two men will indeed battle one-on-one and their match will set the tone for AEW's immediate future. 
That future will begin this fall on the TNT Network. Cody Rhodes and The Young Bucks' company will go live every week on the same network that WCW once called home. It's a fact that's not lost on longtime fans. For them, the similarities between AEW and WCW are many and they're only increasing as the days go by.
Both companies shared the same goal of running in direct opposition to WWE and they're doing so in a very brazen fashion. WCW was not intimidated by WWE and truth be told, the Atlanta-based promotion often had more moxie than it should have. Eric Bischoff grew more and more confident with each small victory that WCW had, until the company was running full throttle over WWE.
Common sense says that the men in charge of WCW should have realized that Vince McMahon would only take so much until he fought back. Perhaps the knowledge was there and WCW just didn't know what to expect. That was certainly true for fans, who tuned in every week to see what each company would do to gain forward momentum in the ratings war.
Maybe WCW knew full well what McMahon was capable of, but were unprepared to stop it. WCW's focus had become so razor-sharp on the performance of Monday Nitro, that no one seemed to notice WWE's slow burn that eventually erupted in a fire that could not be extinguished.
But WCW's mistakes and ultimate failure are well documented. They serve as a warning to any pro wrestling company that seeks to make waves in the industry. This includes AEW, who has been fearless thus far in its early growth. The promotion is trying to make a statement by taking a different direction with its product. 
It's s smart move, because meeting Vince McMahon head-on is simply not a good idea. That's especially true now, because of Triple H's current place in the company. He could be the one major factor that keeps WWE rolling along over AEW, or anyone else that wants to create legitimate buzz in spite of the odds being against them.
But a great number of AEW's stars have publicly said that they do not view their new effort as competition for WWE. AEW wants to carve out its own niche and be as successful as possible based on the support of its ever growing fanbase. But that's not what Jon Moxley is saying.
Moxley is as ambitious as they come right now and with good reason. The former WWE Superstar was saddled with one silly bit of comedy after another. His entire existence became an uphill battle to try and avoid that comedy, but it was a futile attempt in many regards. Dean Ambrose was a goofy, unbelievable buffoon. 
But Jon Moxley is free and he's ready to deliver a punishing blow to the company that turned him into a clown. So his mindset heading into the match with Omega is perhaps different than Kenny's. Kenny Omega is a major star, a pillar of AEW's structure. The Best Bout Machine could have plied his craft in any company in the world. But he chose to remain with his friends.
More importantly, he chose to take a risk. AEW, though heavily financed, is still an unproven commodity as a full-time pro wrestling company. AEW's events are drawing good numbers and positive fan response, but that does not mean the company will succeed on TV. AEW must bring its current fan following along for the ride. But it must also establish new fans as well.
That is where Jon Moxley comes in. Mox believes that WWE fans will find him on TNT and he may very well be right. Whether or not that will make a longterm difference for AEW is unknown. But generating interest in the new company is vital to AEW's early success. If enough WWE fans are drawn to AEW because of Moxley, then it could be a great starting point for the future.
Then there's the match itself. Moxley is bringing all of his pent-up frustration, as well as his desire to prove something to WWE, with him against Omega. Kenny is the cornerstone of AEW, the man that will likely become the face of the company. He and Jon are surely anxious to show what they can do on the worldwide stage and fans are undoubtedly ready for it.
What sort of product will AEW offer when the company lands on TV? What level of intensity and drama will AEW give the audience that's been sorely missed by the WWE faithful? All of those questions and many more could be answered when Kenny Omega and Jon Moxley step into the ring on August 31. 
There's plenty of time for AEW to build itself up. But for the company that wants to change the world, each event is the most important of them all. Moxley and Omega must certainly feel that way as well and it will show at All Out.