The Main Event Zone comes to The Chairshot, as Joel Phillips makes his debut by addressing the misogyny found in wrestling fans.
Visit the Main Event Zone on Facebook!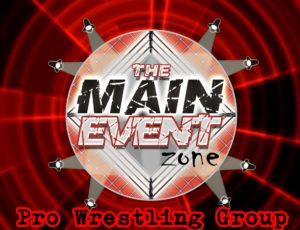 The appreciation for women's wrestling in our present era is a welcome long overdue. It was not that long ago that any WWE women's match was considered the bathroom break, or how everything involving the women was draping in sex and misogyny. Sure we had the epic match with Trish & Lita, but let's not forget the dozens of Panty & Bra matches or the annual Thanksgiving/Christmas match where the women wrestled in gravy or eggnog. Things truly are different when today, some of the most amazing feats wrestling has to offer are coming from the new wave of women wrestlers, offering the wrestling industry a huge shake up it always needed. However, there's one change that's entirely too slow to come along: the perspective of male fans.
The wrestling industry is a very imaginative take on masculine fantasies, so it isn't a wonder why so many issues regarding women are dripped in misogyny. However, the reality is every performer is a real person, and despite any fan's feelings toward their favorites or the hated, all involved at least deserve general respect for who they are outside the ring. The hacking of Toni Storm's nude pictures and the subsequent online harassment from men ended with the young wrestler shutting down her Twitter & Instagram pages is proof that we, the male wrestling community, are not respectful of anything regarding the women we claim to be fans of.
There's no way you haven't heard someone yell "show me your tits" while at a wrestling show during a woman's match. There is always someone who isn't in a position to be judgmental commenting on the look of the women during the show, as if beauty expert is his profession. Not a single woman wrestler has a post on Instagram, Twitter, Facebook, etc, where men aren't calling them bitches, sluts, whores, or some other chastising distinctly focusing on them being a woman and nothing in regards to their character. This level of misogyny has been normalized for entirely too long but what's even more disgusting is the same men who perpetuate it will hide in plain sight, claiming to be fans, until they see things they don't like. These aren't the actions of a fan; they're the delusions of men who think they have the right to control what should and shouldn't be for women they have no personal connection with.
When Paige was hacked back in 2017, her pictures and videos were uploaded to porn sites, Reddit, 4chan, and tons of websites meant to house content that would normally get flagged online. The amount of commentary about her as a person was a dark cloud on the WWE for a time, with her even withdrawing from all programming until things had mulled over. Yet men involved like Xavier Woods were publicly given a slap on the wrist, and at best, made the butt of a joke during a rap battle with the Usos. It took months for things to calm down on Paige's end, despite support, and even until this day, her sex life still seems to be brought up as a way to discredit her, especially now with an upcoming movie. Who are the main perpetrators of this harassment? Once again, male wrestling fans.
So let's call a spade a spade. It is now 2019. The world is changing and women now are demanding their right to be seen, heard, and treated as equals to men. Rightfully so, they deserve that, and it is up to men to make room for it to happen. However, what is also right to do is call out the worst of the bunch. Expose the frauds, the pigs, and the perverts who keep giving male fans a bad name. Stop making excuses for inexcusable behavior. There isn't a single reason to find the endless misogynistic treatment of female talent as "ok, not that serious, or this is just how it is." No, that's what it used to be, and it was wrong back then. There's no need to continue it now, and if we truly aim to respect wrestling as a whole, we have to respect the humanity of the women involved by checking our own first.
The culture of wrestling fans is an anomaly all on it's own but the culture has grown considerably. It is time for us as supporters to catch up. I can't tell people to stop being jerks, although it would be nice, but I can at least ask that we treat something we love with an iota of respect, so that other people can enjoy it. The stain of wrestling that the mainstream always viewed it under is slowly being pulled away due to the inclusion of taking women seriously and using imagination to bring people together. Let's not let the worst of the bunch ruin the momentum we have going. Point them out and let them out know hiding in plain sight will not work anymore; YOU WILL PAY FOR WHAT YOU DO.