Power Ranking the Men's Royal Rumble Entrants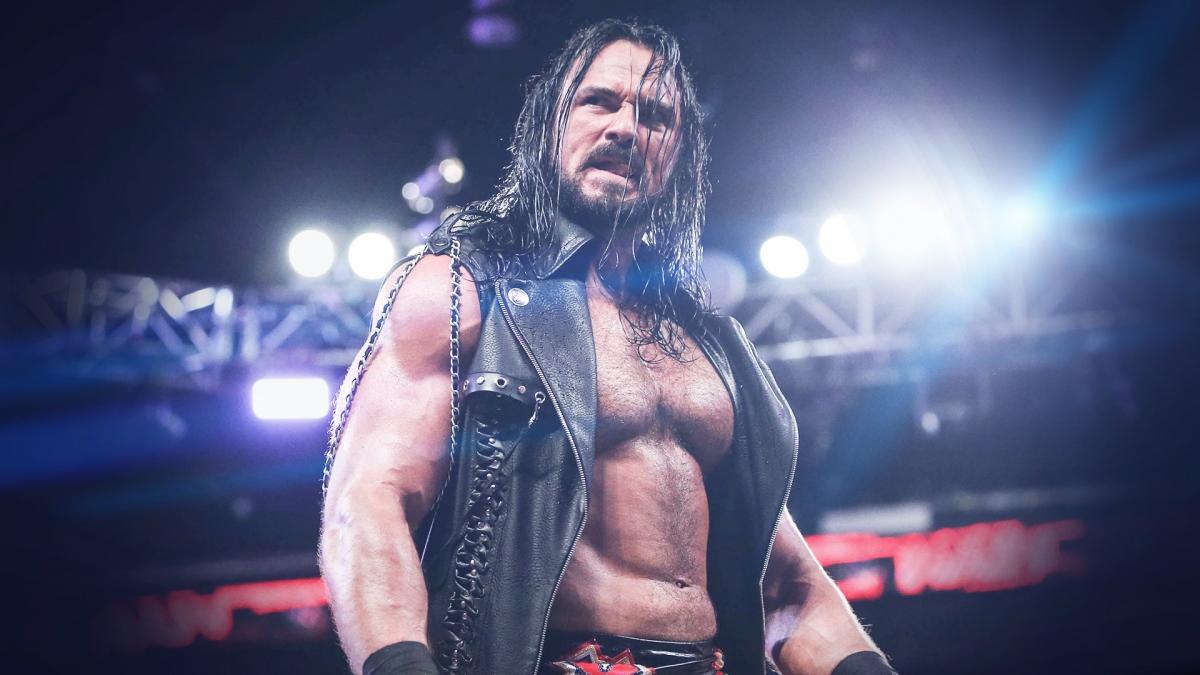 It's January, and for wrestling fans, that means one thing: it's Royal Rumble season! Kevin Carroll ranks all the entrants we're aware of at the moment.
Yes, there's a lot of other stuff to get excited about in wrestling at the moment, and yes the Rumble is still a few weeks away. But I've decided to get in the spirit of the event, and power rank EVERY superstar who's declared for the Rumble's chances to win, from worst to best. This week, I'll be breaking down the men's Rumble, while dedicating next week to the women's side of things.
At the time of this writing, 20 gentlemen have declared their entry into this year's Royal Rumble contest. Considering the number of surprise entries and legends that will make up a good chunk of the remaining field, it's a safe bet to assume that 20 superstars is roughly all we'll know before the Rumble event itself.
So without further ado, let's get to it:
20. Jinder Mahal
Remember when Jinder Mahal was WWE Champion for much of the summer of 2017? Me either! No shot for the Modern Day Maharaja to punch his ticket to WrestleMania, I'm afraid.
19. R-Truth
Truth gets the slight edge over Mahal because of his guaranteed #30 entry, which would technically give him the best odds to win if wrestling weren't fake. Unfortunately for Truth, this is the case, which means that the co-winner of the Mixed Match Challenge will most likely NOT be the last man left in the ring when it's all said and done.
Could you imagine that pop though? Gives me chills to think about. Sorry, Truth!
18. Apollo Crews
The last of this tier of talent that I like to think of as the "no-shots" is Apollo Crews, who we last saw picking up a victory in mixed tag action on Monday Night RAW. As it wasn't even him picking up the pinfall, I think it's safe to assume that Crews will have a relatively short night in Phoenix, which is a shame because he's a bundle of talent that needs to break out sometime in the year 2019 if he's to have any chance in WWE at all.
17. Elias
Look, I love Elias as much as the next guy, I'm a card-carrying member of the Walk With Elias fan club, but could you really see him winning the Rumble? I think somewhere down the line we could see Elias elevated to the title picture, but without much momentum to speak of right now, this year won't be the year.
16-14: Big E, Xavier Woods, Kofi Kingston
As much as I enjoy the New Day as a stable, that designation really hurts their chances to make any sort of waves in the Rumble match, beyond Kofi's usual death-defying save spot, which seems to get better every year. What's he going to do to top standing on pancakes last year? What props will he use? That's about as good as it's going to get for the New Day in this year's Rumble.
13. Baron Corbin
If the WWE wishes to set Phoenix on literal fire with a riot that no police force can contain, than sure, you could look at Baron Corbin as a legit threat to win the Royal Rumble. But do we think that Vince McMahon and company really want to send the fans home that mad? I can't see it happening, especially as the idea of a Corbin-Strowman or Corbin-Lesnar WrestleMania main event isn't exactly appetizing.
12. John Cena
The only free agent on this list, but that tag doesn't really matter when, by winning the match, you could essentially put yourself on whichever show you see fit. Anyway, you know Cena's a contender in kayfabe, as a two-time Rumble winner and 16-time world champ. They're going to build him up as potentially the favorite to win the thing, but you and I know that's not the case.
The man just isn't as committed to WWE as he once was, and even though I fully expect him to win world title No. 17 someday, the Rumble is supposed to make a star. They haven't always adhered to that logic, but I expect them to this year. Another star that will be made? Whoever dumps Cena over the top rope.
11. Randy Orton
He gets the slight nod over Cena because he's full-time and still being presented as a threat over on SmackDown, but the same logic behind Cena not winning applies to Randy Orton.
He's already won the match twice, and there's prestige and expectation that will come with that, but Orton hasn't really sniffed the world title scene since dropping the belt to Jinder Mahal two years ago, and no one's exactly clamoring for him to get back into the picture.
Look for him to start a feud off of whoever eliminates him from the match, probably carrying through WrestleMania. It seems like a good way to get someone over.
10. Bobby Lashley
Vince loves heat, but I don't think he loves it enough to let Bobby Lashley leave Phoenix as the winner of the Royal Rumble. It would be one hell of a troll job though, you gotta admit. I don't think they have any plans for Lashley beyond this mini-feud he seems to have going with Seth Rollins, and I think he'll have a quiet Rumble night.
9. Samoa Joe
I'll be the first to point out that the Samoan Submission Machine should be way, waaaaaay higher up on this list. But what has he done to really enforce that notion? He's been on the wrong end of so many feuds and matches, and he has yet to capture his first title in the WWE since coming up from NXT, where he was a force to be reckoned with. He'll be U.S. Champ soon, and maybe WWE champ this year, but not via the Rumble.
8. Dean Ambrose
Ambrose is going to hold onto that Intercontinental strap for a little while, I have a feeling, which almost disqualifies him from having a chance in the Royal Rumble match. But as an upper-midcard guy, you just never know what they might do with him, and I legitimately think he has more of a chance than the other fellas that have appeared on this list so far.
7. Jeff Hardy
I think at some point, we're going to see Jeff Hardy get one last run with the WWE Championship. Why not start that now? He's got momentum, he's got experience, he's a very real threat.
6. Rey Mysterio
I know, I know, he should be in the same boat as Cena and Orton. But naaaaaaah, I'm a Mysterio guy for life and I believe he presents a legit threat to the rest of the field. He's been nothing but brilliant since returning to SmackDown, and who wouldn't want to see Bryan-Mysterio, or maybe even Mysterio-Lesnar? I know I would.
5. Andrade "Cien" Almas
By virtue of a massive pinfall win over Rey Mysterio in tag team action on this week's SmackDown, I've got to give him the edge to win the Rumble over Mysterio, even though his heel alignment doesn't really play out well with two heel world champions at the moment. But if AJ Styles were to win the WWE Title from Bryan at the Rumble, a Styles-Almas match would be a nice callback to some of Andrade's an early SmackDown work, and would be a heck of a match, to boot.
4. Mustafa Ali
It's not too early to put the rocket on Ali's back and shoot him to the top of the card. He's already pinned the WWE champ Daniel Bryan once in tag team action, so clearly he's going to be in the title picture sooner rather than later. Why not get him started with the biggest win of his career?
3. Finn Balor
Balor vs. Lesnar. The Demon vs. The Beast. BOOK IT.
The word is that Finn Balor is set for a big year, and if that's the case, than a Rumble win would be the perfect way to start off a massive 2019 for him. And if you don't want him to face Lesnar, than moving him to SmackDown and having him square off with Daniel Bryan would be just as good, if not better.
2. Seth Rollins
My personal pick to win the Rumble, I think Rollins-Lesnar is the best possible match we could have at WrestleMania (it won't be closing the show, that honor should and will belong to the women, but more on that next week). Rollins is also someone you could move to SmackDown and feud with Bryan if that was the route WWE chose to go.
1. Drew McIntyre
He's gotta be the favorite, right? The Scottish Psychopath has been on an absolute tear ever since reemerging on Monday Night Raw. He's destroyed Kurt Angle, Dolph Ziggler, Finn Balor, and just about everyone in his path. Next up? Brock Lesnar.
Book it.
Steve Cook's Top 5 Pro Wrestling Tournaments
Wrestling's best tournaments?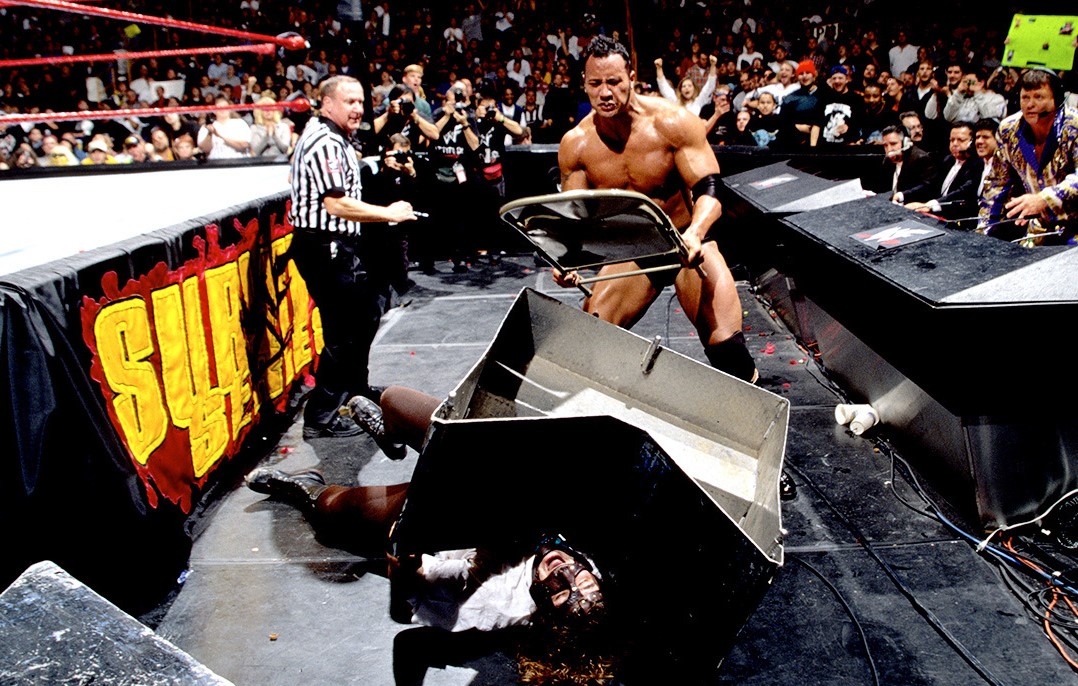 The NCAA Tournament is in full swing, and Steve Cook is inspired to take a look back at wrestling's tournaments!
Who doesn't love a good tournament? This is the time of year where we all become obsessed with brackets. March Madness is in full bloom, and we're all keeping track of who beat who and who's playing next. We all know that pro wrestling lends itself well to a tournament format… Do I need to go any further? Probably not. Here are the Top 5 Pro Wrestling Tournaments of all time.
5. Ultraviolent Tournament of Death II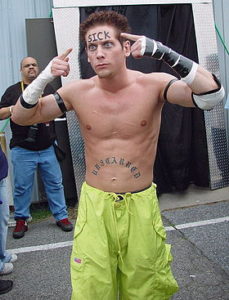 I know some people are not going to be happy with this pick. Thing is, I don't feel a list of American wrestling tournaments would be complete without a selection from the deathmatch genre. It was the bread & butter for many indy companies back in the day, and I'm sure there's still something of an audience for it now.
I'll admit it. There was a period of time where I was into guys getting hit with light tubes & thrown into barbed wire and fun stuff like that. I'm over it now, so I can't tell you if any of the tournaments over the past ten years have blown the stuff from the 2000s out of the water. What I can tell you is which deathmatch tournament was most memorable to me. The second TOD made "Sick" Nick Mondo a CZW legend. Dude got thrown off a building by Zandig! Mondo beat JC Bailey in a Light Tubes & Ladders match, Zandig in a 2 out of 3 fall Light Tube Log Cabins match, and Ian Rotten in a Barbed Wire ropes, 200 Light Tubes match.
Mondo became a star that night. Unfortunately it was his last night in the business, as injuries suffered during the evening made him think twice about the whole wrestling thing. Hey, at least give him credit for being smart enough to get out.
4. 2008 Battle of Los Angeles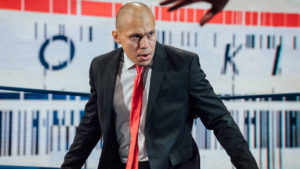 Pro Wrestling Guerrilla's strength over the years has been staying in their lane. Sometimes people would like to see the company get bigger, but they've spent most of their existence working around other promotions' rules. As long PWG they remained DVD-only, companies that had TV & PPV with not many other dates on the schedule were happy to let some of their guys get a payday out west.
Since 2005, PWG's Battle of Los Angeles tournament has featured pretty much anybody that ever made any kind of name on the indy wrestling circuit. Winners include the likes of Kenny Omega, Adam Cole, Kyle O'Reilly, Ricochet, and Sami Zayn's mentor El Generico (RIP). The best one I've seen, the 2008 edition was won by none other than Low Ki. It was when he wasn't jobbing to anybody, so the result was kind of obvious.
It was still a fun show with a ridiculously stacked roster. Ki, Nigel McGuinness, Bryan Danielson & Chris Hero made up the final four. Danielson had matches with Hero, T.J. Perkins & Davey Richards. Hero also had a Necro Butcher Rules match with Necro Butcher. The finals featured Ki & Hero working with only one rope…and having a pretty darn good match.
3. 1993 King of the Ring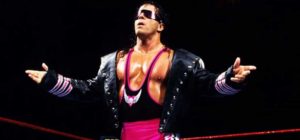 Every so often, fans clamor for the return of King of the Ring to WWE programming. It's like they forget King Sheamus, King Barrett and the other weak noblemen to rule over WWE's kingdom. The event definitely had its ups & downs, but it certainly got off to a good start in Dayton, Ohio.
Let's be honest, any show in 1993 that had Bret Hart wrestling three times was bound to be a good one. He went through Razor Ramon in the first round in a solid starter. Mr. Perfect awaited in the semi-finals, and the two men had a classic match like they always had with each other. Then Bret took on Bam Bam Bigelow in the finals, and overcame the odds against a bigger man that had the semi-finals off thanks to a Lex Luger/Tatanka draw.
Bret's goal on this evening was to prove that he was the best wrestler in the WWF, even if he had been taken out of the championship picture at the moment. He did just that, and put the KOTR tournament on the map in the process. Owen Hart following in Bret's footsteps and winning the next year meant so much because people remembered that performance.
2. 1987 Crockett Cup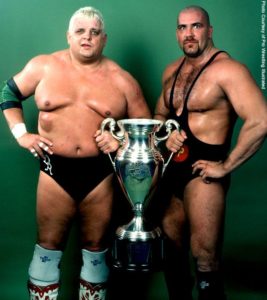 Going back to the days of Jim Crockett Sr., the Mid-Atlantic territory was always a tag team-heavy promotion. Fans in the Carolinas, Virginia & surrounding areas loved that style of wrestling. The tradition continued after Jim Sr's death, and when it was decided that a major show was needed between Starrcade & the Great American Bash tour, the idea of the Jim Crockett Sr. Memorial Cup Tag Team Tournament was hatched. The Crockett Cup featured most of the best tag teams in the world coming together for a twenty-four team tournament where the winners would split $1,000,000 & get a trophy.
Jim Crockett Promotions held three of these events from 1986-88. The first edition in the Superdome didn't draw much of a house, but Baltimore came out in full support in 1987. A who's who of tag teams from the Road Warriors to the Midnight Express & the Mulkeys were there, but at the end of the night it was the Super Powers, Dusty Rhodes & Nikita Koloff beating the Horsemen team of Tully Blanchard & Lex Luger to take the prize.
Even bigger than all that…Magnum T.A. made his first appearance in a wrestling arena since his car accident the previous year. There wasn't a dry eye in the house, and not a doubt that his friends Dusty & Nikita would win the main event.
1. The Deadly Game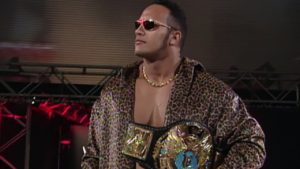 Survivor Series 1998 is one of those shows that people either really love or really hate. Workrate fans really hate it, as there wasn't a classic match to be found on the card. Fans that are more into characters & story really love it. To me, this night was Vince Russo's highpoint as a wrestling writer.
Stone Cold Steve Austin had lost the WWF Championship in September, getting pinned by both Kane & Undertaker. Austin refereed a match between Kane & Undertaker in October, where he knocked them both out & made the match a no-decision. Vince McMahon came up with the idea of a tournament after that, and his primary objective was to keep Austin from winning it. It became known as the Deadly Game…I'm still not sure why, but it gave us one of the best PPV theme songs of all time.
Mankind was thought to be Vince's favorite, while The Rock was seen as the next worst option for Vince other than Stone Cold. After a night of seemingly never-ending twists & turns, including Austin getting screwed yet again by a McMahon (Shane this time), Rock & Mankind met in the finals. And wouldn't you know it, a year after Survivor Series 1997, which Jim Ross kept dreading a reprise of all night with Mankind winning at the behest of Mr. McMahon, it turned out that Rock was the man locking in the Sharpshooter while Vince yelled to ring the damn bell.
Fourteen year old me couldn't have enjoyed the show more, even if Rock was my third choice behind Austin & Mankind. Yeah, this time period was tough for me as far as favorite wrestlers feuding went.
New Japan Cup Fallout : Will It Really Be Okada's Revenge at G1 Supercard ?
The New Japan Cup has come to an end, with Kazuchika Okada winning the tournament. Will Okada prevail and cut the Switchblade's new era short ?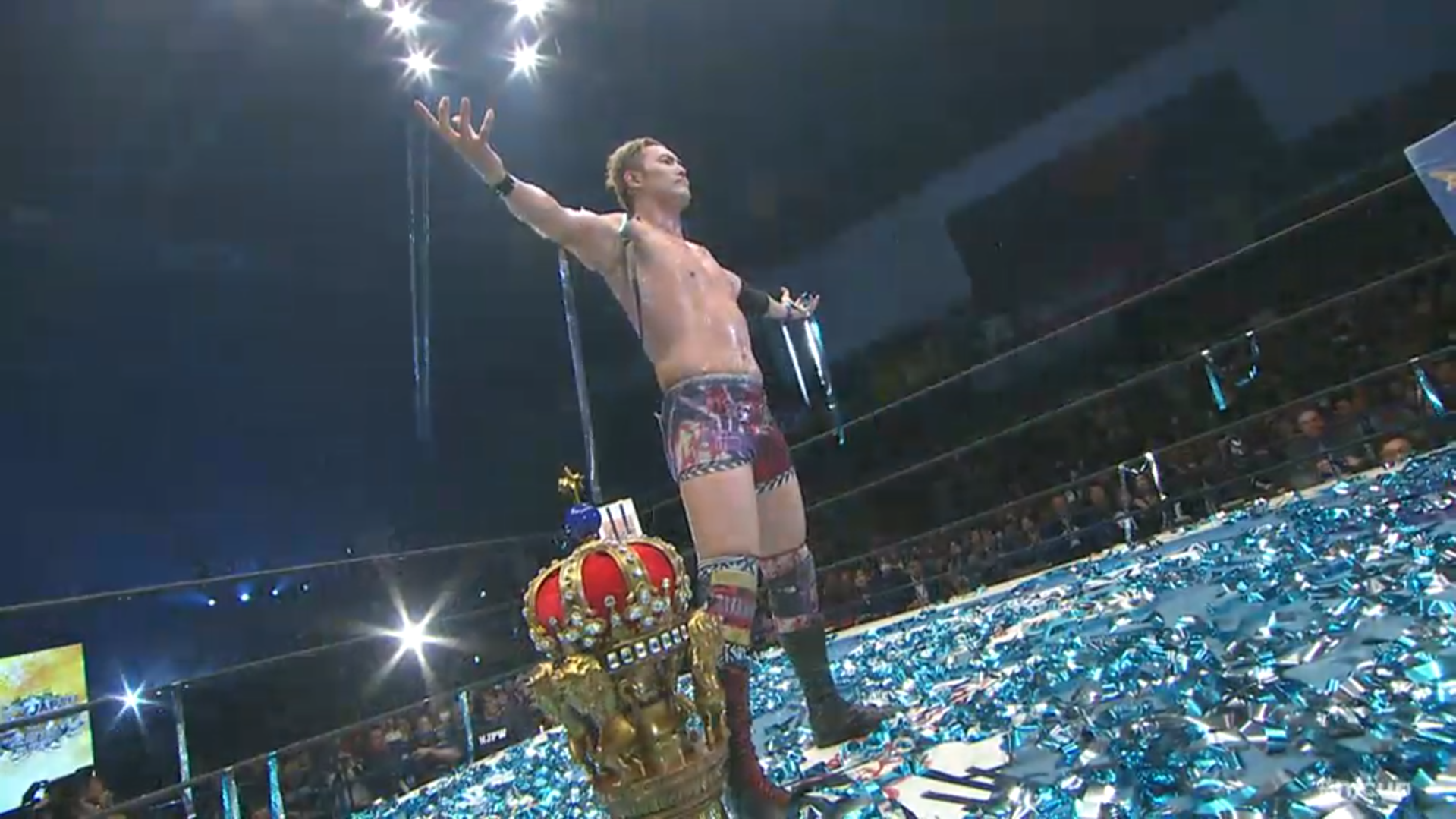 The New Japan Cup has now come to an end, with Kazuchika Okada winning the tournament for the second time in his career. The Rainmaker will look to get his revenge over Jay White in MSG, which is exactly the subject of today's article. Will Okada prevail and cut the Switchblade's new era short ? Let's dive into the matter at hand !
If there is one thing I learned watching New Japan Pro Wrestling, it is to NEVER neglect any possibility. Such a statement has never felt more true since Jay White came back to New Japan at Power Struggle in 2017. Since then, White has kept being the ultimate trump card. First by defeating Kenny Omega for the IWGP US Heavyweight championship. Then, he defeated both Okada and Tanahashi in the G1 Climax, took over Bullet Club, and went on to repeat his G1 upsets over Okada and Tanahashi, at Wrestle Kingdom and New Beginning, claiming the IWGP Heavyweight championship from Tanahashi in Osaka.
What New Japan called the "Switchblade shock" in reference to Okada's "Rainmaker shock" from 2012 is now real, and with Okada marching to MSG with the purpose of finally vanquishing his nemesis, I have to wonder if Okada will actually do it, because if there is one thing I am actually sure of, it is that the outcome of the match between the Rainmaker and the Switchblade is as uncertain as it could be. Sounds paradoxical ? I will explain.
Here's the thing. While the possibility of the rest of this year gravitating around Okada and White fighting over the Heavyweight championship is not something to rule out, I find it hard to imagine that other people will not be involved. I can think of Tetsuya Naito or Kota Ibushi, depending on the result of their soon to come IWGP Intercontinental championship match. I believe this match will help shape up the new direction following the Okada vs White encounter. I have already touched on Kota Ibushi in a previous article, explaining why I could see him take the Intercontinental championship away from Naito, so let's follow that logic. This would leave the leader of L.I.J empty handed in every sense of the term…or does it ? While Naito won't be able to reach his goal of becoming a dual champion, it is doubtful that he will stop looking to take back the Heavyweight championship, the first chance he gets.
This is actually important to consider in the eventual result of Okada vs White and especially what will happen going forward. Naito being the biggest star in New Japan to not hold a championship while haven't taking part in any Heavyweight championship matches since Wrestle Kingdom 12, and with Dominion slowly coming up, we have to think of who would challenge for the Heavyweight championship in Osaka-Jo Hall this year.
With that in mind, we are left with two options. Assuming whoever leaves MSG as Heavyweight champion keeps the title until Dominion, which seems likely, will New Japan add another chapter to one of the most storied rivalries of the last decade, or will we see the continuation of New Japan's new era in a more explicit way, with a never seen before IWGP Heavyweight championship to main event the second biggest New Japan show of the year ? Of course, this is only based off assumptions. Who knows, depending on the circumstances of this upcoming Okada vs White III, we could be up for a fourth encounter even sooner than expected.
To cap off with this opinion piece, let's actually give an answer to the initial question. I do not believe G1 Supercard will be marked by the Rainmaker's revenge over the Switchblade. Let me ask you one question : Do you fully expect Jay White to lose the Heavyweight championship without any defenses, considering the faith New Japan seems to have in him ?
You guessed my stance, I think that feels unlikely. Not impossible, remember what I said about never putting any possibility aside, but unlikely. We could even witness a surprise in Madison Square Garden, but it won't be Jay White retaining the championship, if that does happen.
Let me add that, as a nod to another previous article concerning Bullet Club dominating G1 Supercard, the best way to dominate the event, in terms of results and talk created afterwards, would probably be include Jay White winning. After all, White would be 3-0 against Okada, which says something considering how highly regarded of a wrestler the Rainmaker is.
This is how I now conclude this article. What did you think of the New Japan Cup ? What are your thoughts going forward ? Do you breathe with the Switchblade or will Okada make it rain all over Madison Square Garden ?