Power Ranking The Women's Royal Rumble Entrants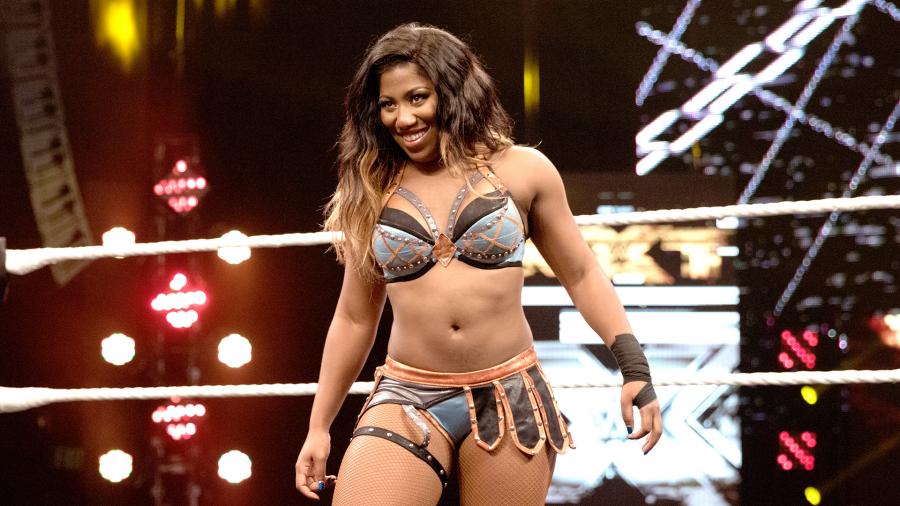 With the Rumble fast approaching, Kevin takes a look at the competitors we know of, and Power Ranks them all! Let's see who number 1 is!
I'm baaaaack!
Last week, as you may recall, I did a column power ranking the participants in the men's Royal Rumble by who had the best chance of winning, in my eyes.
But we don't have just ONE Royal Rumble match to dissect. That's right, for the second consecutive year, the women of RAW and SmackDown will compete in their very own Rumble match!
So, in the spirit of the season, I've decided to break down the women's Rumble in the same way, taking each of the announced competitors and ranking them in terms of who I think has the best shot of taking the whole thing, and punching their ticket to WrestleMania.
Let's begin, shall we?
Wild Cards: Becky Lynch, Charlotte Flair, Alexa Bliss
So just to be brief: Becky Lynch is competing for the SmackDown Women's Championship against Asuka at the PPV, but every inch of me believes that she will lose that match, and enter the Rumble at #30 to a wild crowd pop.
Charlotte Flair, while many (including myself) expect her to enter the Rumble, hasn't officially declared her entry into the match at the time of this writing, and Alexa Bliss may be unable to compete due to her recent concussions. Still, if any of these three women make it into the match, I think they would all be considered among the favorites. As it stands, none of them are official, and therefore ineligible to make the official list.
15. Zelina Vega
While Vega has made huge waves as the business partner/manager of Andrade Cien Almas (that will always be his name, I refuse to conform), she hasn't really been presented as a credible in-ring competitor yet. I think she's going to have a busy WrestleMania season, but as a manager, not as a competitor for a women's championship.
14-13. Billie Kay & Peyton Royce
It's a shame, really, because I think these two have found a nice little niche for themselves over on SmackDown. Unfortunately, that niche seems to be that they're always getting beat up after running their mouths, but hey, whatever gets you on TV, right?
These two just seem like they're destined for a short stint in the Rumble, I'll give the edge to Peyton Royce over Billie Kay just because I think she's a better overall competitor.
12. Alicia Fox
Poor Foxy, she just doesn't have much of a chance in this field. Still, I'll give her a slight advantage over her competitors because she's crazy, and also has a veteran's experience and has been in this situation before, unlike a competitor like Vega, who wasn't in last year's Rumble.
11-10. Liv Morgan and Sarah Logan
I have a feeling that we might see some intriguing story work out of these two in the match. Do they work together? Does one turn on another? Do they team up on Ruby Riott? Does Riott turn on them? None of the above? It's pretty enticing.
But as far as actually winning the match goes, I don't see that in the cards for Morgan or Logan – at least not this year.
9. Mickie James
I'll use the same veteran argument that I used for Foxy here for Mickie James. She's been around a long time, she knows how to handle high-pressure situations, she was in this last year, etc.
But I could actually envision storylines that have Mickie James pulling this one out. I don't think it will happen, but there are plenty of fans out there who would love to see James get one last push, and where better to start that at the Rumble? A pipe dream maybe, but nonetheless, she gets a spot in the Top 10.
8. Naomi
I have a feeling Naomi gets dumped by Mandy Rose here, since they're so dead set on continuing this highly questionable love triangle story with Jimmy Uso, and that seems like a good way to further the feud, maybe even toward WrestleMania.
So no, I don't think that Naomi will win. However, she's got a good history in Battle Royals, winning last year's WrestleMania Women's Battle Royal, and a potential Naomi-Asuka WrestleMania match would make sense in story, and also would be an absolute banger of a match.
7. Natalya
Another crafty veteran, but one that's been involved in or around the title picture in recent weeks. We already got Natalya-Rousey on RAW a couple of weeks ago, but wouldn't it be even better with a few weeks of proper build? Don't count out the Queen of Harts.
6. Mandy Rose
Like I mentioned earlier, I think that Mandy Rose will get the jump on Naomi and send her packing from this year's Royal Rumble. But again, I think that Naomi-Mandy should get the WrestleMania treatment, although I wish the storyline were about two women who just flat-out hated each other, rather than a woman trying to break up a marriage just for kicks. That's kinda messed up.
But Mandy is clearly someone who Vince is high on, and therefore she has to be seen as at least a fringe contender to bring the whole thing home.
5. Carmella
Carmella's been flirting with the main event scene again for the first time in a few months, just narrowly missing out on the chance to challenge Asuka for the Women's title, so instead she'll be competing in the Rumble match to try ad fight her way into a title match at WrestleMania.
But Carmella does, by way of winning the Mixed Match Challenge, have an advantage over the rest of the field: The coveted #30 entry. She's going to be the freshest competitor in the whole match, and that should play to her opportunism quite well. She's also been doing quite well as a fan favorite, and would probably get a decent-sized pop if she won, which is important.
4. Bayley
I don't think she's going to win. She hasn't exactly been presented as a threat recently, even though she did pick up a pinfall victory in six-woman action on RAW. But could you imagine if Sasha wins the RAW Women's Championship, and Bayley wins the Rumble, then we could FINALLY get that Sasha-Bayley WrestleMania dream match that we all deserve.
But, while we will see that match someday, it's not going to be at WrestleMania. Sorry, everyone.
3. Sonya Deville
I may be stretching out on a limb here, but I'm a HUGE fan of Sonya Deville. I think she's pretty close to the total package, and should be in line for a push. The best place to start a push is the Royal Rumble, isn't it?
Even if she doesn't win, which I don't think she actually will, she should put on a star-making performance, solidifying herself as one of the top dogs in the SmackDown Women's division.
2. Ruby Riott
Another superstar who's basically just waiting on a chance to burst out and become one of the top women in the company. I could actually genuinely see her winning this match, to tell you the truth, one of two women outside of the wild cards that I actually could believe will win.
What will inevitably stand in her way, besides 29 other competitors, is her tie-in with the Riott Squad. I think Ruby either lasts until the Final 4, or takes a surprise exit courtesy of Liv Morgan and/or Sarah Logan. Plenty of interesting ways that story could flesh out.
1. Ember Moon
Give Ember Moon a title shot already! She's one of the most exciting competitors to watch on either show regardless of gender, the fans love her, and yet she wasn't even on RAW this week. I actually have a feeling we won't see her again until the Royal Rumble, giving the fans somewhat of an element of surprise.
But I want her to win. More than Becky and Charlotte and Alexa, who don't need it to stay in title contention. More than Ruby or Sonya, who may be a year away. Ember Moon is ready for superstardom NOW. Catapult her to the gosh darn moon, have her eliminate six or seven competitors and win the whole thing, going on to WrestleMania to challenge Rousey or Banks or Asuka (!!!). It's what the people want, and it's what I want!
There you have it, guys and girls! That's my list, Do you love it? Did you hate it? Do you wish to have my head examined? Drop a comment!