Press Release: Upcoming Independent Events To Close Out January & Into February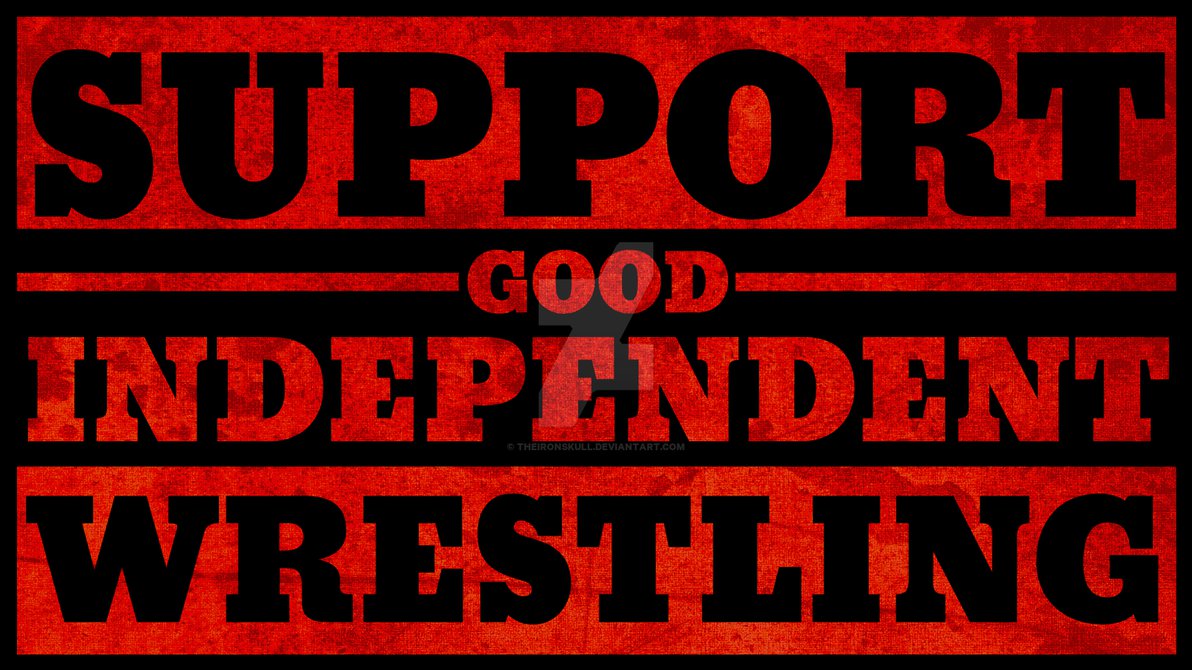 A listing of independent events into the month of February!
The Chairshot was issued the following press release today by Phil Stamper with a massive listing of upcoming independent wrestling events to finish out January and go into February:
Upcoming Indy Wrestling Events
** Events are alphabetized by state/province/country. This listing is sent weekly.
** See and Post the latest wrestling promo, flyer, podcast, and videos at facebook.com/groups/WatchLiveWrestling!
** Send your event to Phil Stamper at stamper@wrestlereality.com, Twitter @PSPhenom, or facebook.com/deskofphilstamper.
Wed, Jan 23 – Midget Wrestling Entertainment – The Central Club, 8310 Side Track, Leeds, AL – 9 pm
Wed, Jan 23 – American Combat Wrestling – Gulf View Event Center, 9409 US Highway 19, New Port Richey, FL – 6:30 pm – facebook.com/WWNACW
Wed, Jan 23 – Extreme Midget Wrestling – Beer Can Alley, 216 Court Ave, Des Moines, IA – 8 pm – facebook.com/ExtremeMidgetWrestling
Wed, Jan 23 – Ohio Valley Wrestling – 4400 Shepherdsville RD, Louisville, KY – 7 pm – ovwrestling.com
Wed, Jan 23 – Micro Wrestling Federation – Hot Rock Sports Bar and Music Cafe, 24300 Hoover RD, Warren, MI – 9 pm – facebook.com/midgetwrestling
Wed, Jan 23 – Dojo Wars – Colossal Sports Academy at The Coliseum, 333 Preston Ave, Voorhees, NJ – 8 pm – CZWrestling.com
Wed, Jan 23 – Rockstar Pro – Rockstar Arena, 1106 E 3rd ST, Dayton, OH – rockstarprowrestling.com
Wed, Jan 23 – Dwarfanators – 954 N Jackson ST, Jacksonville, TX – 8 pm – facebook.com/Dwarfanators
Wed, Jan 23 – Midgets with Attitude – Eagles Nest Rockin Country Bar, 1723 Parkview DR, Chesapeake, VA – 7 pm – facebook.com/midgetwrestlingentertainment
Thu, Jan 24 – Rocky Mountain Pro – 15200 W 6th Ave, Golden, CO – 7 pm – facebook.com/TheRockyMtnPro
Thu, Jan 24 – WWA4 – WWA4 Wrestling School, 4375 Commerce DR, Atlanta, GA – 8 pm – wwa4.com
Thu, Jan 24 – IWA Mid-South – The Arena, 1416 Spring ST, Jeffersonville, IN – 7:35 pm – facebook.com/iwamidsouthwrestling
Thu, Jan 24 – Extreme Midget Wrestloing – Alford's Pub, Lebanon, MO – facebook.com/ExtremeMidgetWrestling
Thu, Jan 24 – Greektown Wrestling – 310 Danforth Ave, Toronto, ON – 8 pm – facebook.com/greektownwrestling
Thu, Jan 24 – Micro Wrestling Federation – Music Lynxx, 7865 Plains RD, Mentor-on-the-Lake, OH – 9 pm – facebook.com/midgetwrestling
Thu, Jan 24 – Xtreme Wrestling Alliance – XWA Event Center, 3 Bridal Ave, West Warwick, RI – 7 pm – facebook.com/XWARI
Thu, Jan 24 – Dwarfanators – Parlor and Yard, Austin, TX – 8 pm – facebook.com/Dwarfanators
Thu, Jan 24 – Ring of Honor – Gilley's Dallas, 1135 S Lamar ST, Dallas, TX – 7:30 pm – rohwrestling.com
Thu, Jan 24 – Unprofessional Wrestling – Resistance Gallery, 265 Poyser ST, Bethnal Green, London, UK – 7 pm – facebook.com/NMTWL
Thu, Jan 24 – Midgets with Attitude – Coalminers Lounge, 1540 E US-60, Milton, WV – 7 pm – facebook.com/midgetwrestlingentertainment
Thu, Jan 24 – USA Championship Wrestling – 2061 Coal Heritage RD, Bluefield, WV – 8 pm – facebook.com/groups/226251591481409
Fri, Jan 25 – ProSouth Wrestling – 627 Southern Ave, Piedmont, AL – 7 pm – facebook.com/ProSouthWrestling
Fri, Jan 25 – Hart Legacy Wrestling – Bowness Community Association, 7904 43 Ave NW, Calgary, AB – 7 pm – facebook.com/hart.legacy.56
Fri, Jan 25 – Arizona Wrestling Federation – 14202 N 73rd Ave, Peoria, AZ – 5 pm – facebook.com/arizonawrestlingfederation
Fri, Jan 25 – Cactus League Wrestling – ?, Phoenix, AZ – 4 pm – facebook.com/cactusleaguewrestling
Fri, Jan 25 – Party Hard Wrestling – The Nile, 105 W Main ST, Mesa, AZ – 7:30 pm – facebook.com/Partyhardwrestling
Fri, Jan 25 – Thrash Wrestling – Schubert Centre, 3505 30th Ave, Vernon, BC – 7:30 pm
Fri, Jan 25 – Big Time Wrestling – Newark Pavillion, 6430 Thornton Ave, Newark, CA – 7:30 pm – facebook.com/btwrestling
Fri, Jan 25 – Hoodslam – Oakland Metro, 522 2nd ST, Oakland, CA – 9 pm – facebook.com/Hoodslam
Fri, Jan 25 – Venue Wrestling Entertainment – 450 W Aten RD, Imperial, CA – 7 pm – facebook.com/VWEzone
Fri, Jan 25 – Rocky Mountain Pro – Rackhouse Pub, 2875 Blake ST, Denver, CO – 5 pm – facebook.com/TheRockyMtnPro
Fri, Jan 25 – Paradise Alley Professional Wrestling – 662 Coe Ave, Unit 2, East Haven, CT – 8 pm – facebook.com/OfficialPAPW
Fri, Jan 25 – MCW Pro Wrestling – Delaware Auto Exchange, 10182 S Dupont Hwy, Felton, DE – M&G 6:30 pm, Event 8 pm – MCWProWrestling.com
Fri, Jan 25 – Anti-Bullying WrestleFEST – Carter G. Woodson Leadership Academy, Tampa, FL – 6:30 pm
Fri, Jan 25 – Alternative Pro Wrestling – 305 Cherry ST, Royston, GA – 8:15 pm – facebook.com/apwalternative.prowrestling
Fri, Jan 25 – MWA Pro Wrestling – Pottawatomie Community Center, 8 North Ave, St. Charles, IL – 7:30 pm – facebook.com/MWAMIdwest
Fri, Jan 25 – 4Ever Pro Wrestling – Scottsburg Indoor Sports Academy, 926 S Main ST, Scottsburg, IN – 6 pm – facebook.com/4Everpro
Fri, Jan 25 – Paradigm Pro Wrestling – Jeffersonville Arena, 1416 Spring ST, Jeffersonville, IN – 7:15 pm – facebook.com/ParadigmProWrestling
Fri, Jan 25 – Wild Championship Wrestling Outlaws – WCWO Arena, 1151 S Kentucky Ave, Indianapolis, IN – facebook.com/groups/WCWOArena
Fri, Jan 25 – Wrestling Theology Fellowship – Mercy Road, 2381 Pointe Pkwy, Carmel, IN – 6 pm – facebook.com/WTFWrestlingTheology
Fri, Jan 25 – Action Packed Wrestling – La Place de Chauntecler, 238 Napoleon Ave, Sunset, LA – 7:30 pm – facebook.com/actionpackedentertainment
Fri, Jan 25 – Pro Wrestling Takeover – Caravel Middle School, 520 Irish RD, Carmel, ME – 6:30 pm – facebook.com/realPWT
Fri, Jan 25 – Flying V Fights – Silver Spring Black Box, 8641 Colesville RD, Silver Spring, MD – 8 pm – facebook.com/FlyingVTheatre
Fri, Jan 25 – MPWA – The Mall of Monroe, 2121 N Monroe ST, Monroe, MI – 7:15 pm – facebook.com/MPWAWrestling
Fri, Jan 25 – Midwest All-Star Wrestling – Neilsen's Sports Bar and Grill, 4851 W 123rd ST, Savage, MN – 6:30 pm – facebook.com/MidwestAllStarWrestling
Fri, Jan 25 – Steel Domain Wrestling – Bloomington Event Center, 1114 American Blvd W, Bloomington, MN – 7 pm – facebook.com/steeldomainwrestling
Fri, Jan 25 – Flying V Fights – Silver Spring Black Box, 8641 Colesville RD, Silver Spring, MD – 8 pm – facebook.com/FlyingVTheatre
Fri, Jan 25 – Extreme Midget Wrestling – Big Daddys on the Landing, 118 Morgan ST, St. Louis, MO – 9 pm – facebook.com/ExtremeMidgetWrestling
Fri, Jan 25 – Northeast Wrestling – Hudson Valley Community Center, 110 S Grand Ave, Poughkeepsie, NY – 8 pm – facebook.com/NortheastWrestlingNEW
Fri, Jan 25 – Premier Wrestling Federation – Hashimoto Hall, 400 Hubert Blvd, Hubert, NC – 7 pm – facebook.com/PWFLegacy
Fri, Jan 25 – Micro Wrestling Federation – Ohio Expo Center and State Fair, 717 E 17th Ave, Columbus, OH – 8 pm – facebook.com/midgetwrestling
Fri, Jan 25 – Capital City Championship Combat – St. Anthony's Hall, 523 St. Anthony ST, Ottawa, ON – 7:30 pm – c4wrestling.com
Fri, Jan 25 – PWA Canada – Red Chevron Club, 34 Elizabeth ST, Guelph, ON – 7 pm – facebook.com/pwacanadawrestling
Fri, Jan 25 – Gimmick Tree Entertainment – Lithuanian Music Hall, 2715 E Allegany Ave, Philadelphia, PA – 8:30 pm – modernvintagewrestling.showclix.com
Fri, Jan 25 – Eastern Pro Wrestling – Westerly Armory, 39 Railroad Ave, Westerly, RI – 6 pm – facebook.com/epwwesterlywrestling
Fri, Jan 25 – EPW – 39 Railroad Ave, Westerly, RI – 6:30 pm – facebook.com/epwwesterlywrestling
Fri, Jan 25 – HIW Wildside – Cosmo Hall, Saskatoon, Saskatchewan – 8 pm – facebook.com/wildsidewrestling
Fri, Jan 25 – Elite Wrestling Alliance – 2508 Glass ST, Chattanooga, TN – 8 pm – facebook.com/EliteWrestlingAlliance
Fri, Jan 25 – Pro Wrestling Mid-South – 1827 St. John Ave, Dyersburg, TN – 7:30 pm – facebook.com/PWMidSouth
Fri, Jan 25 – Southern Wrestling Federation – The Gypsy Joe Arena, 106 Southside DR, Tullahoma, TN – 8 pm – facebook.com/swfwrestling
Fri, Jan 25 – Dwarfanators – The Door Clubs, 2513 N Main ST, Dallas, TX – 9 pm – facebook.com/Dwarfanators
Fri, Jan 25 – Heavy Metal Wrestling – The Guillotine, 1816 N Main Ave, San Antonio, TX – 7:30 pm – facebook.com/HeavyMetalWrestlingSA
Fri, Jan 25 – Ring of Honor – NRG Arena, NRG Parkway, Houston, TX – 7:30 pm – rohwrestling.com
Fri, Jan 25 – All Star Superslam Wrestling – Floral Pavilion, Marine Promenade, CH45 2JS Wallasey, UK – 7:30 pm – facebook.com/allstarwrestlinguk
Fri, Jan 25 – Grand Pro Wrestling – The Monaco, Atherton RD, WN2 3EU Hindley, Wigan, UK – 7 pm – facebook.com/grandprowrestling
Fri, Jan 25 – Main Event Wrestling UK – Innisfree Sports and Social Club, Chesters Ave, Longbenton, NE12 8TY Newcastle upon Tyne, UK – 7 pm – facebook.com/mewuk
Fri, Jan 25 – Megaslam – CoineMuni, Albert RD, BB8 0AE Coine, UK – 7:30 pm – facebook.com/megaslamwrestling
Fri, Jan 25 – WOS – Victoria Hall, Stoke-on-Trent, UK – 6:30 pm – facebook.com/WOSWrestling
Fri, Jan 25 – 3-2-1 Battle – Evolv Fitness of Seattle, 1317 Republican ST, Seattle, WA – 8:30 pm – facebook.com/321Battle
Sat, Jan 26 – $10 Rasslin – 179 Church ST, Kellyton, AL – 3:30 pm – facebook.com/10DOLLARRASSLIN
Sat, Jan 26 – Extreme Midget Wrestling – Morgan County Fair, Decatur, AL – 9 pm – facebook.com/ExtremeMidgetWrestling
Sat, Jan 26 – New Level Pro – YMCA of Calhoun County, 29 W 14th ST, Anniston, AL – 7:30 pm – facebook.com/NewLevelPro
Sat, Jan 26 – Venom Championship Wrestling – Venon Arena, 240 Mt. Vernon RD, Sylacauga, AL – 8 pm – facebook.com/VenomChampionshipWrestling
Sat, Jan 26 – Victory Championship Wrestling – Munford Community Center, 65 Mitchell ST, Munford, AL – 6 pm – facebook.com/victorychampionshipwrestling
Sat, Jan 26 – Elite Wrestling Entertainment – 2030 W Camelback RD, Phoenix, AZ – 8 pm – facebook.com/eweproelite
Sat, Jan 26 – Australasian Wrestling Federation – The Mothershipp, Sydney St Marrickville, Marrickville, New South Wales, Australia – 7 pm – facebook.com/AustralasianWrestlingFederation
Sat, Jan 26 – New Age Wrestling – Glenroy Bowls Club, Ash CT, Glenroy, Victoria, Australia – 7 pm – facebook.com/NawNewAgeWrestling
Sat, Jan 26 – All Star Wrestling – Cloverdale Fair Grounds, 6050 176 ST, Surrey, BC – 7 pm – facebook.com/ASWCANADA
Sat, Jan 26 – Thrash Wrestling – Lusa Canadian Multicultural Society, 135 Winnipeg ST, Penticton, BC – 7:30 pm
Sat, Jan 26 – Alternative Wrestling Show – American Legion Post 335, 9535 California Ave, South Gate, CA – 7:45 pm – facebook.com/AWSPROMOTIONS
Sat, Jan 26 – Gold Rush Pro Wrestling – Ingrid B Lacy School, 1427 Palmetto Ave, Pacifica, CA – 6:30 pm – facebook.com/GoldRushProWrestling
Sat, Jan 26 – Colorado Springs Wrestling – Hillside Community Center, 925 S Institute ST, Colorado Springs, CO – 6 pm – facebook.com/CSwrestling719
Sat, Jan 26 – Northeast Wrestling – Waterbury Police Activity League, 64 Division ST, Waterbury, CT – 7 pm – facebook.com/NortheastWrestlingNEW
Sat, Jan 26 – Paradise Alley Professional Wrestling – Joseph Melillo Middle School, 67 Hudson ST, East Haven, CT – 7 pm – facebook.com/OfficialPAPW
Sat, Jan 26 – DCW – F.O.P. Lodge 3, 1584 Kitts Hummock RD, Dover, DE – 7 pm – facebook.com/DCWPROWRESTLING
Sat, Jan 26 – Championship Family Wrestling Entertainment (Benefit Event) – 3209 Recker Hwy, Winter Haven, FL – 3 pm – facebook.com/Championship-Family-Wrestling-Entertainment-1815617121881567
Sat, Jan 26 – Ocala Championship Wrestling – 1990 SE Hwy 42, Summerfield, FL – 7 pm – facebook.com/ocalawrestling
Sat, Jan 26 – Prestige Wrestling Entertainment – Los Dos Plebes Night Club, 14042 66th ST N, Largo, FL – 8 pm – facebook.com/PWEPrestigeWrestlingEntertainment
Sat, Jan 26 – Pride of Wrestling – Campbell Park Recreation Center, 601 14th ST S, Saint Petersburg, FL – 6 pm – facebook.com/prideofwrestlingllc
Sat, Jan 26 – SWA – 244 Eastanollee Livestock RD, Eastanollee, GA – 7:30 pm
Sat, Jan 26 – United Championship Wrestling HQ – American Legion Post 63, 90 Miledge RD, Augusta, GA – 7 pm – facebook.com/UCWHQ
Sat, Jan 26 – Westside Xtreme Wrestling – the Dome, Tufnell Park, Germany – 7 pm – facebook.com/WestsideXtremeWrestling
Sat, Jan 26 – AAW – Logan Square Auditorium, 2539 N Kedzie Blvd, Chicago, IL – 7:30 pm – facebook.com/AAWPro
Sat, Jan 26 – Central Illinois Pro Wrestling – 550 Prairie ST, Kincaid, IL – 7 pm – Centralilprowrestling.net
Sat, Jan 26 – Midwest Impact Pro – Building F, 13587 E Manito RD, Pekin, IL – 6:30 pm – facebook.com/midwestimpact
Sat, Jan 26 – SICW – Holy Family Catholic Church, 116 Church ST, Cahokia, IL – 7 pm
Sat, Jan 26 – Southland Championship Wrestling – Chebanse Civic Center, 180 W First South ST, Chebanse, IL – 7 pm – facebook.com/SouthlandChampionshipWrestling
Sat, Jan 26 – Zero 1 USA – Burgess Osborne Auditorium, 1701 Wabash Ave, Mattoon, IL – 7 pm – facebook.com/zero1supreme
Sat, Jan 26 – New Wave Pro Wrestling – Owen Valley Sports Complex, 575 5th Ave, Spencer, IN – 6 pm – facebook.com/NewWavePro
Sat, Jan 26 – Rugged Pro Wrestling – 1308 E Olive ST, Marshalltown, IA – 7 pm – facebook.com/RuggedProWrestling
Sat, Jan 26 – xWe – Salina Ambassador Hotel, 1616 W Crawford ST, Salina, KS – 6 pm – facebook.com/xWeWrestlingKS
Sat, Jan 26 – Pro Wrestling 225 – City of Plaquemine Activity Center, 24130 Ferdinand ST, Plaquemine, LA – 7 pm – facebook.com/prowrestling225
Sat, Jan 26 – MCW Pro Wrestling – Manchester Valley High School, 3300 Maple Grove RD, Manchester, MD – M&G 5 pm, Event 7 pm – MCWProWrestling.com
Sat, Jan 26 – Liberty States Wrestling – John E. McCarthy, 76 Lake ST, Peabody, MA – 7 pm – facebook.com/libertystateswrestling
Sat, Jan 26 – Truly Independent Wrestling – TIW Arena, Lanesborough, MA – 5:30 pm – facebook.com/TrulyIndependentWrestling
Sat, Jan 26 – BCWA – Copeland Center, 2306 4th ST, Wyandotte, MI – 6 pm – facebook.com/GOBCWA
Sat, Jan 26 – UWE – The Wex, 1320 N Mitchell ST, Cadillac, MI – 7 pm – facebook.com/UWEPROWRESTLING
Sat, Jan 26 – American Wrestling Federation – McGregor Elementary, 148 S 2nd ST, McGregor, MN – 6:20 pm – facebook.com/proAWF
Sat, Jan 26 – Cape Championship Wrestling – Arena Park, 410 Kiwanis DR, Cape Girardeau, MO – 6 pm – facebook.com/CCWRESTLING573
Sat, Jan 26 – East Coast Professional Wrestling – North Bergen Recreation Center, 6300 Meadowview Ave, North Bergen, NJ – 7:30 pm – facebook.com/EastCoastProfessionalWrestling
Sat, Jan 26 – Superstars Wrestling Federation – 776 Washington RD, Sayreville, NJ – 6 pm – facebook.com/SWFLIVE
Sat, Jan 26 – Synergy – Polish Falcon Camp Polanka, 140 Falcon RD, Hillsborough, NJ – 7:30 pm – facebook.com/SynergyWrestle
Sat, Jan 26 – Maniacs United – Henderson Valley School, Henderson Valley RD, Auckland, New Zealand – 5:40 pm – facebook.com/maniacsunited
Sat, Jan 26 – Alexander County Championship Wrestling – 276 Wayfound Church RD, Hiddenite, NC – 7:30 pm – facebook.com/alexandercountychampionshipwrestling
Sat, Jan 26 – Micro Wrestling Federation – Delaware County Fairgrounds, Delaware, OH – 8 pm – facebook.com/midgetwrestling
Sat, Jan 26 – Mid-Ohio Wrestling – Holy Trinity Lutheran Church, 4275 Lincoln Way W, Massillon, OH – 7 pm – facebook.com/Mid-Ohio-Wrestling-174312449321673
Sat, Jan 26 – Northern Wrestling Federation – UAW Hall, 1233 Symmes RD, Fairfield, OH – 7:30 pm – facebook.com/nwfwrestling
Sat, Jan 26 – Bad Boys of Wrestling – Hardy Murphy Coliseum, 600 Lake Murray DR S, Ardmore, OK – 7:30 pm – facebook.com/BadBoysOfWrestling
Sat, Jan 26 – Dwarfanators – Ada Agri Plex, Ada, OK – 8 pm – facebook.com/Dwarfanators
Sat, Jan 26 – Barrie Wrestling – 49 Ferris LN, Barrie, ON – 5 pm – facebook.com/BarrieWrestling
Sat, Jan 26 – Border Town Pro Wrestling – Fort Erie Native Friendship Centre, 796 Buffalo RD, Fort Erie, ON – 5 pm – facebook.com/BorderTownProWrestling
Sat, Jan 26 – Pro Wrestling Ontario – Burlington Lion's Club, 471 Pearl ST, Burlington, ON – 7 pm – facebook.com/prowrestlingontario
Sat, Jan 26 – PWA Canada – Alpine Club of Kitchener, 464 Maple Ave, Kitchener, ON – 7 pm – facebook.com/pwacanadawrestling
Sat, Jan 26 – Asylum Pro Wrestling – Clearfield County Fairgrounds Expo2 Building, Clearfield, PA – 7 pm – facebook.com/WrestlingAtTheAsylum
Sat, Jan 26 – Full Action Wrestling – 51 Rue Cleveland, Danville, QC – 7 pm – facebook.com/fullactionwrestlingfaw
Sat, Jan 26 – GEW – Centre du Nouvel-Envol, Valleyfield, QC – 6:30 pm – facebook.com/GEWValleyfield
Sat, Jan 26 – International Wrestling Syndicate/Lutte NSPW – Club Unity, 1171 rue Sainte-Catherine Est, Montreal, QC – 7 pm – facebook.com/nspwquebec
Sat, Jan 26 – Palmetto Championship Wrestling – 1320 Clemson RD, Columbia, SC – 7:30 pm – facebook.com/PalmettoChampionshipWrestling
Sat, Jan 26 – Midwest All Pro Wrestling – Icon Event Hall and Lounge, 402 N Main Ave, Sioux Falls, SD – 6 pm – facebook.com/MidwestAllPro
Sat, Jan 26 – All Star Wrestling – 2224 Mooresville Hwy, Lewisburg, TN – 8 pm – facebook.com/aswwrestling
Sat, Jan 26 – Real South Wrestling Federation – 3715 S Perkins, Suite 21, Memphis, TN – 8 pm – facebook.com/RSWF.RealSouthWrestlingFederation
Sat, Jan 26 – TWE – 4825 Dayton Blvd, Red Bank, TN – 8 pm – facebook.com/TWEofChattanooga
Sat, Jan 26 – Ultimate Championship Pro Wrestling South – Railgarten, 2166 Central Ave, Memphis, TN – 7 pm – facebook.com/UCPWS
Sat, Jan 26 – League of Lions Wrestling – Union Grove High School, 11220 Union Grove RD, Gladewater, TX – 7:30 pm – facebook.com/leagueoflionswrestling
Sat, Jan 26 – Metroplex – 510 Hardwood RD, Bedford, TX – 7:30 pm – facebook.com/MPXWrestling
Sat, Jan 26 – Old School Wrestling – Odessa Jackalopes (after the game), 4201 Andrews Hwy, Odessa, TX – 7:11 pm
Sat, Jan 26 – Ring of Honor – Austin Hwy Event Center, 1948 Austin Hwy, San Antonio, TX – 7 pm – facebook.com/ringofhonor
Sat, Jan 26 – SOAR – Sports Garden DFW, 1850 E Belt Line RD, Coppell, TX – 7:30 pm – facebook.com/soarcw
Sat, Jan 26 – Britannia Wrestling Promotions – Ffrith Beach Arena Park, LL19 7ER Prestatyn, UK – 7:30 pm – facebook.com/britanniawrestling
Sat, Jan 26 – Full Tilt Wrestling – Universal Martial Arts, Benfield Business Park, Benfield RD, NE6 4NQ Newcastle upon Tyne, UK – 6:30 pm – facebook.com/Fulltiltwrestling
Sat, Jan 26 – HOPE – Grosvenor Rooms, Church ST, NG17 1FE Sutton in Ashfield, UK – 6:30 pm – facebook.com/HOPEWrestling
Sat, Jan 26 – House of Pain – St. Anns Emmanual Church, Nottingham, UK – 6 pm – facebook.com/HOPWrestling
Sat, Jan 26 – Megaslam Wrestling – Grimsby Auditorium, Cromwell RD, DN31 2BH Grimsby, North East Lincolnshire, UK – 7 pm – facebook.com/megaslamwrestling
Sat, Jan 26 – Preston City Wrestling – PCW Academy, 31 St. Mary's ST, Preston, UK – 6 pm – facebook.com/PCWlive
Sat, Jan 26 – Torquay Wrestling – St. Peter's Centre, TQ2 6BP Torquay, UK – 6 pm – facebook.com/torquaywrestling
Sat, Jan 26 – United Kingdom Pro Wrestling – Teynham Community Hall, 89 Station RD, Teynham, Faversham, Kent, UK – 3:30 pm – facebook.com/UnitedKingdomProWrestling
Sat, Jan 26 – WOS – Blackpool Tower Ballroom, FY1 4BJ Blackpool, UK – 6:30 pm – facebook.com/WOSWrestling
Sat, Jan 26 – Wrestle Gate Pro – Rushcliffe Arena, Rugby Road, NG2 7 Nottingham, UK – 6 pm – facebook.com/WrestleGatePro
Sat, Jan 26 – ATCW – 6271 Paynes Ford RD, Kearneysville, WV – 7 pm
Sat, Jan 26 – West Virginia Championship Wrestling – 2061 Coal Heritage RD, Bluefield, WV – 7:30 pm – facebook.com/wvcwtv
Sat, Jan 26 – MWA Pro Wrestling – ?, Delavan, WI – 7:30 pm – facebook.com/MWAMIdwest
Sun, Jan 27 – Full Impact Pro Wrestling – The Orpheum, 1915 E 7th Ave, Tampa, FL – 8 pm – facebook.com/WWNFIP
Sun, Jan 27 – Gangrel's Wrestling Asylum – 1982 Tigertail Blvd, Bldg #9, Dania Beach, FL – 3 pm – facebook.com/GWAFLORIDA
Sun, Jan 27 – Mayhem on Mills – Will's Pub, 1042 N Mills Ave, Orlando, FL – 3 pm
Sun, Jan 27 – Grindhouse Pro Wrestling – The Arena, 1416 Spring ST, Jeffersonville, IN – 2 pm – facebook.com/GrindhouseProWrestling
Sun, Jan 27 – Prime Time Wrestling – 4243 Lexington RD, Paris, KY – 6:30 pm – facebook.com/primetimewrestlingky
Sun, Jan 27 – Pioneer Valley Pro Wrestling – Eastfield Mall, 1655 Boston RD, Springfield, MA – 2 pm – facebook.com/PioneerValleyPro
Sun, Jan 27 – Micro Wrestling Federation – Washtenaw Farm Council Grounds, 5055 Ann Arbor-Saline RD, Ann Arbor, MI – 6 pm – facebook.com/midgetwrestling
Sun, Jan 27 – Hardcore Hustle Organization – H20 Wrestling Center, 1041 Glassboro RD, Williamstown, NJ – 2 pm – facebook.com/HardcoreHustleOrg
Sun, Jan 27 – America's Most Liked – 301 W 5th ST, Winston-Salem, NC – 2:30 pm – facebook.com/AMLWrestling
Sun, Jan 27 – Junction City Wrestling – The Destructor, 150 Symes RD, Toronto, ON – 1:30 pm
Sun, Jan 27 – Northern Wrestling X-Perience – Warehouse, 11 Gevena ST, St. Catharines, ON – 2:30 pm – facebook.com/nwxwrestling
Sun, Jan 27 – Smash – The Phoenix Concert Theatre, 410 Sherbourne ST, Toronto, ON – 2 pm
Sun, Jan 27 – Amazing Pro Wrestling – 1602 Corpus Christi ST, Laredo, TX – 5:30 pm – facebook.com/AmazingProWrestling
Sun, Jan 27 – Extreme Midget Wrestling – Southern Junction Nightclub and Steakhouse, 5574 State Hwy 276, Royse City, TX – 7 pm – facebook.com/ExtremeMidgetWrestling
Sun, Jan 27 – Fight Factory – Home Lincoln, 4 Park ST, LN1 1UF Lincoln, Lincolnshire, UK – 8 pm – facebook.com/FFWrestling
Sun, Jan 27 – HOPE – Shirebrook Welfare, Central DR, NG20 8BA Shirebrook, UK – 2:30 pm – facebook.com/HOPEWrestling
Sun, Jan 27 – House of Pain – Calverton Working Men's Club, Collyer RD, NG14 6JX Nottingham, UK – 2:30 pm – facebook.com/HOPWrestling
Sun, Jan 27 – KAPOW – 4th Littlehampton Scout Hall, Linden Park, East Ham RD, BN17 7BH Littlehampton, UK – 3:30 pm – facebook.com/kapowwrestlinguk
Sun, Jan 27 – Megaslam – Trilogy, The Mounts, Upper Mounts, NN1 3DN Northampton, UK – 3 pm – facebook.com/megaslamwrestling
Sun, Jan 27 – Revolution Pro Wrestling – The Marble Factory, 74-78 Avon ST, BS2 0PX Bristol, UK – 4 pm – facebook.com/RevolutionProWrestling
Sun, Jan 27 – Torquay Wrestling – 33 Abbey RD, TQ2 5NQ Torquay, UK – 10 am – facebook.com/torquaywrestling
Sun, Jan 27 – WOS – Aberdeen Exhibition and Conference Centre, Exhibition Ave, AB23 8BL Aberdeen, UK – 6:30 pm – facebook.com/WOSWrestling
Sun, Jan 27 – WrestlePro – Spotters Gym, Salford Gymnastics Centre, Camp ST, M7 1ZT Salford, UK – 3 pm – facebook.com/wrestleproUK
Tue, Jan 29 – Midgets with Attitude – Champs Downtown, 139 S Allen ST, State College, PA – 9 pm – facebook.com/midgetwrestlingentertainment
Wed, Jan 30 – American Combat Wrestling – Gulf View Event Center, 9409 US Highway 19, New Port Richey, FL – 6:30 pm – facebook.com/WWNACW
Wed, Jan 30 – Extreme Midget Wrestling – The Watering Hole at Smith Lake, 5030 CR 214, Keystone Heights, FL – 9 pm – facebook.com/ExtremeMidgetWrestling
Wed, Jan 30 – Micro Wrestling Federation – Quarry Pub and Grill, 1015 State ST, Lemont, IL – 8 pm – facebook.com/midgetwrestling
Wed, Jan 30 – Ohio Valley Wrestling – 4400 Shepherdsville RD, Louisville, KY – 7 pm – ovwrestling.com
Wed, Jan 30 – Dojo Wars – Colossal Sports Academy at The Coliseum, 333 Preston Ave, Voorhees, NJ – 8 pm – CZWrestling.com
Wed, Jan 30 – Rockstar Pro – Rockstar Arena, 1106 E 3rd ST, Dayton, OH – rockstarprowrestling.com
Thu, Jan 31 – Rocky Mountain Pro – 15200 W 6th Ave, Golden, CO – 7 pm – facebook.com/TheRockyMtnPro
Thu, Jan 31 – Fight the World – In The Loop Brewing, 3338 Land O Lakes Blvd, Land O' Lakes, FL – 7 pm – facebook.com/FtwacademyFl
Thu, Jan 31 – Ultimate Bar Brawl – Wildpitch Underground, 255 Trinity Ave, Atlanta, GA – 8 pm
Thu, Jan 31 – WWA4 – WWA4 Wrestling School, 4375 Commerce DR, Atlanta, GA – 8 pm – wwa4.com
Thu, Jan 31 – Micro Wrestling Federation – Tilted Kilt Skokie, 7070 Carpenter RD, Skokie, IL – 9 pm – facebook.com/midgetwrestling
Thu, Jan 31 – IWA Mid-South – The Arena, 1416 Spring ST, Jeffersonville, IN – 7:35 pm – facebook.com/iwamidsouthwrestling
Thu, Jan 31 – Supreme Wrestling – 2520 Lanier DR, Madison, IN – 3 pm – facebook.com/SupremeWrestling
Thu, Jan 31 – Midgets with Attitude – Stereo Garden LI, 9 Railroad Ave, Patchogue, NY – 7 pm – facebook.com/midgetwrestlingentertainment
Thu, Jan 31 – Extreme Chaos Wrestling – Ohio Theatre, 3114 Lagrange ST, Toledo, OH – 7 pm – facebook.com/ExtremeChaosWrestling
Thu, Jan 31 – Xtreme Wrestling Alliance – XWA Event Center, 3 Bridal Ave, West Warwick, RI – 7 pm – facebook.com/XWARI
Thu, Jan 31 – Paradox Pro – Riley's Nottingham, 17A Saint James ST, NG1 6FH Nottingham, UK – 6:30 pm – facebook.com/ParadoxProUKWrestling
Thu, Jan 31 – TNT Extreme Wrestling – Fusion Liverpool, 17-21 Fleet ST, L1 4AR Liverpool, UK – 7 pm – facebook.com/tntextremewres
Thu, Jan 31 – USA Championship Wrestling – 2061 Coal Heritage RD, Bluefield, WV – 8 pm – facebook.com/groups/226251591481409
Fri, Feb 1 – ProSouth Wrestling – 627 Southern Ave, Piedmont, AL – 7 pm – facebook.com/ProSouthWrestling
Fri, Feb 1 – Riot City Wrestling – HQ Complex, 149 Hindley ST, Adelaide, South Australia, Australia – 7 pm – facebook.com/riotcitywrestling
Fri, Feb 1 – Big West Wrestling – Lake City Bowling and Billiards, #100-2789 Hwy 97N, Kelowna, BC – 7:30 pm – facebook.com/BigWestWrestling
Fri, Feb 1 – All Pro Wrestling – Delue Boys and Girls Club, 450 Martin ST, Daly City, CA – 7:30 pm – facebook.com/apwbootcamp
Fri, Feb 1 – Extreme Midget Wrestling – 1958 Lewis Turner Blvd, Fort Walton Beach, FL – 9 pm – facebook.com/ExtremeMidgetWrestling
Fri, Feb 1 – Alternative Pro Wrestling – 305 Cherry ST, Royston, GA – 8:15 pm – facebook.com/apwalternative.prowrestling
Fri, Feb 1 – Mucha Lucha Atlanta – Espacio Discotheque ATL, 6100 Live Oak Pkwy, Norcross, GA – 7 pm – facebook.com/muchaluchaatl
Fri, Feb 1 – Southern Honor Wrestling – 261 Marietta RD, Canton, GA – 7 pm
Fri, Feb 1 – Micro Wrestling Federation – 8 Seconds Saloon, 111 N Lynhurst DR, Indianapolis, IN – 9 pm – facebook.com/midgetwrestling
Fri, Feb 1 – Wild Championship Wrestling Outlaws – WCWO Arena, 1151 S Kentucky Ave, Indianapolis, IN – facebook.com/groups/WCWOArena
Fri, Feb 1 – New South Championship Wrestling – New South Arena, 512 W Madison ST, Franklin, KY – 7:30 pm – facebook.com/nscwrestling
Fri, Feb 1 – Chaotic Wrestling – Gametime Sports and Fitness, 1702 Middlesex ST, Lowell, MA – 8 pm – facebook.com/chaoticwrestling
Fri, Feb 1 – Showtime Championship Wrestling – Fraternal Order of Eagles, 287 Marie Ave, St. Paul, MN – 7 pm – facebook.com/ShowtimeChampionship
Fri, Feb 1 – BRAWL – H20 Wrestling Center, 1041 Glassboro RD, Williamstown, NJ – 4 pm
Fri, Feb 1 – World of Hurt – Whitehall Athletic Club, 62 Poultney ST, Whitehall, NY – 7 pm – facebook.com/WOHWrestling
Fri, Feb 1 – Wrestling With Purpose (Cancer Benefit) – Bill Sapp Recreation Center, 1100 N Cedar ST, Lumberton, NC – 6:30 pm – facebook.com/WrestlingWithPurpose
Fri, Feb 1 – Premiere Wrestling Alliance – 737 Slocum ST, Lancaster, OH – 6 pm – facebook.com/PWAOhio
Fri, Feb 1 – APW – 110 Helen ST, Chester, SC – 8 pm
Fri, Feb 1 – Resolute Wrestling – 4034 Peavine RD, Crossville, TN – 6 pm – facebook.com/ResoluteWrestling
Fri, Feb 1 – Southern Wrestling Federation – The Gypsy Joe Arena, 106 Southside DR, Tullahoma, TN – 8 pm – facebook.com/swfwrestling
Fri, Feb 1 – Ultimate Championship Pro Wrestling South – Rec Room, 3000 Broad Ave, Memphis, TN – 8 pm – facebook.com/UCPWS
Fri, Feb 1 – House of Pain – Rainworth Miners Welfare F.C., Kirklington RD, Mansfield, Nottinghamshire, UK – 7 pm – facebook.com/HOPWrestling
Fri, Feb 1 – Ultimate Pro Wrestling – Weymouth Pavilion, The Pavilion Theatre, The Esplanade, DT4 8ED Weymouth, Dorset, UK – 7 pm – facebook.com/UltimateProWrestling
Fri, Feb 1 – WOS – Scarborough Spa, South Bay, YO11 2HD Scarborough, North Yorkshire, UK – 6:30 pm – facebook.com/WOSWrestling
Sat, Feb 2 – Alabama Wresting Alliance – Coastal Response Center, South Bay Project, Community Center, 7385 Hwy 188, Coden, AL – 7:30 pm – facebook.com/AWAwrestling17
Sat, Feb 2 – Southeastern Pro Wrestling – 170 2nd Way NW, Carbon Hill, AL – 6:30 pm – facebook.com/southeasternprowrestling.carbonhill
Sat, Feb 2 – Future Wrestling Australia – Dural Country Club, 662A Old Northern RD, Dural, New South Wales, Australia – 6 pm – facebook.com/futurewrestlingaustralia
Sat, Feb 2 – Melbourne City Wrestling – The Thornbury Theatre, 859 High ST, Thornbury, Victoria, Australia – 6:30 pm – facebook.com/melbcitywrestling
Sat, Feb 2 – Suplex – East Cessnock Bowling Club, Neath ST, Cessnock, New South Wales, Australia – 6 pm – facebook.com/Suplexpro
Sat, Feb 2 – Wrestle Rampage – Waterside Workers Hall, 11 Nile ST, Port Adelaide, South Australia, Australia – 7 pm – facebook.com/wrestlerampage
Sat, Feb 2 – PWA Canada – K'omoks Band Hall, 3320 Comox RD, Courtenay, BC – 6:30 pm – facebook.com/pwacanadawrestling
Sat, Feb 2 – Virgil Flynn III Productions – 5731 Watt Ave, North Highlands, CA – 6:30 pm – facebook.com/virgilflynnIIIproductions
Sat, Feb 2 – Infinite Pro – Harrington Fire Company, Inc., 20 Clark ST, Harrington, DE – 7:05 pm – facebook.com/infiniteprowrestling
Sat, Feb 2 – American Combat Wrestling – 9409 US Hwy 19, Port Richey, FL – 6 pm – facebook.com/WWNACW
Sat, Feb 2 – Atomic Revolutionary Wrestling – Victory Casino Cruises, 180 Christopher Columbus DR, Cape Canaveral, FL – 6 pm – facebook.com/AtomicRevolutionaryWrestling
Sat, Feb 2 – Extreme Midget Wrestling – Columbia County Fairgrounds, Lake City, FL – 8 pm – facebook.com/ExtremeMidgetWrestling
Sat, Feb 2 – Fight The World – Police Athletic League, 1924 W Diana ST, Tampa, FL – 8 pm – facebook.com/FTWUSA
Sat, Feb 2 – REAL – Millennial Brewing Co., 1811 Royal Palm Ave, Fort Myers, FL – 7:30 pm – facebook.com/realprofl
Sat, Feb 2 – Fight Club Finland – Teatteri Forum, 00100 Helsinki, Finland – 6 pm – facebook.com/fcfwrestling
Sat, Feb 2 – All-Star Wrestling – 1681 Shirley RD, Royston, GA – 6 pm – facebook.com/All-Star-Wrestling-ASW-GA-222856885251894
Sat, Feb 2 – Universal Championship Wrestling – Taylor Street Gym, 234 E Taylor ST, Griffin, GA – 7:30 pm
Sat, Feb 2 – Iron Spirit Pro – Normal Community Activity Center, 1110 Douglas ST, Normal, IL – 7 pm – facebook.com/IronSpiritPro/
Sat, Feb 2 – Pinfall Wrestling Association – 1401 N 8th ST, Springfield, IL – 7 pm – facebook.com/PWASpringfield
Sat, Feb 2 – Black Label Pro – RDs Gym, 1260 Arrowhead CT, Crown Point, IN – 4 pm – facebook.com/BlackLabelProWrestling
Sat, Feb 2 – Elite Pro Wrestling – 311 W Park ST, Odon, IN – 7 pm – facebook.com/EPWElite
Sat, Feb 2 – Emerge – Parkside Elementary School, 1400 Parkside DR, Columbus, IN – 7 pm – facebook.com/emergewrestling
Sat, Feb 2 – Epic Wrestling Entertainment – 1820 W Park PL, Jeffersonville, IN – 6 pm – facebook.com/EpicWrestlingEntertainment
Sat, Feb 2 – Hoosier Pro Wrestling – Bartholomew County 4-H Fairgrounds Family Arts Building, 750 W 200 S, Columbus, IN – 7 pm – facebook.com/HOOSIERPROWRESTLING
Sat, Feb 2 – Intense Championship Wrestling – Boys and Girls Club of Grant County, 3402 S Meridian ST, Marion, IN – 7 pm
Sat, Feb 2 – Central Empire Wrestling – Nelson Pioneer Farm/Mahaska County Historical Society, 2211 Nelson LN, Oskaloosa, IA – 7 pm – facebook.com/CentralEmpireWrestling
Sat, Feb 2 – Pro Wrestling All-Stars of Detroit – Hero's Hall, 23156 King RD, Brownstown Charter Township, MI – 7 pm – facebook.com/PWASDETROIT
Sat, Feb 2 – Pure Pro Wrestling – 1160 S Elms RD, Flint, MI – 6 pm – facebook.com/ppwpower
Sat, Feb 2 – Capitol Wrestling – HOPES CAP, Inc., David E. Rue Building, 301 Garden ST, Hoboken, NJ – 8 pm – facebook.com/capitolwrestling
Sat, Feb 2 – Bronx Wrestling Federation – Daro's Extreme Fitness II, 1123 Close Ave, Bronix, NY – 7:30 pm – facebook.com/therealBWF
Sat, Feb 2 – Asylum Pro – Papa Hou at the YMCA, 12 Hereford ST, Christchurch, New Zealand – 3 pm – facebook.com/asylumpronz
Sat, Feb 2 – 4 Corners Championship Wrestling – Civietown Fire Rescue, 2227 Civietown RD SW, Supply, NC – 6 pm – facebook.com/FCCWrestling
Sat, Feb 2 – Adrenaline Pro Wrestling – Richmond County Rescue Squad, 1004 Rockingham RD, Rockingham, NC – 6 pm – facebook.com/AdrenalineProWrestlingnc
Sat, Feb 2 – EWF – 890 Withrow RD, Forest City, NC – 7:30 pm
Sat, Feb 2 – EWA – Seagrove Elementary, 528 Old Plank RD, Seagrove, NC – 7 pm – facebook.com/George-South-Pro-Wrestling-School-308685005957298
Sat, Feb 2 – Tri-State Championship Wrestling – 1357 Charlotte Hwy, Fairview, NC – 7 pm
Sat, Feb 2 – American States Wrestling Alliance – Richland County Fairgrounds, 750 N Home RD (Arts and Crafts Building), Mansfield, OH – 7 pm – facebook.com/ASWAfanzone
Sat, Feb 2 – Main Event World League – Sebring Parks, Pools and Playgrounds, 306 W Texas Ave, Sebring, OH – 6:30 pm – facebook.com/MEWLWRESTLING
Sat, Feb 2 – Northwest Ohio Wrestling – 3250 W Alexis, Toledo, OH – 6 pm – facebook.com/419wrestling
Sat, Feb 2 – Premier Championship Wrestling – Turner's Hall, 7325 Guthrie Ave, Cleveland, OH – 7 pm – facebook.com/premierchampionshipwrestling
Sat, Feb 2 – Premiere Wrestling Alliance – 737 Slocum ST, Lancaster, OH – 6 pm – facebook.com/PWAOhio
Sat, Feb 2 – WAR – Bradfield Community Center, 550 S Collett ST, Lima, OH – 7 pm – facebook.com/WAROhio
Sat, Feb 2 – Smash – London Music Hall, 185 Queens ST, London, ON – 6 pm – facebook.com/SmashWrestling
Sat, Feb 2 – APEX – Firetree Place, 600 Campbell ST, Williamsport, PA – 2 pm
Sat, Feb 2 – Atomic Championship Wrestling – Reverb, 1402 N 9th ST, Reading, PA – 7 pm – facebook.com/ATOMICCHAMPIONSHIPWRESTLING
Sat, Feb 2 – Eclipse Wrestling – The Building II, 1000 Howard Ave, Altoona, PA – 6 pm – facebook.com/EclipseWrestlingUS
Sat, Feb 2 – Ryse Wrestling – 1952 University DR, Lemont Furnace, PA – 7:30 pm – facebook.com/rysewrestling
Sat, Feb 2 – Academie de Lutte Estrienne – Academie de Lutte Estrienne, 17, 8e Avenue Nord, Sherbrooke, QC – 7:30 pm – facebook.com/estrielutte
Sat, Feb 2 – FCW – CLSM (Centre des Loisirs des Sourds de Montreal), 8146 rue Drolet, Montreal, QC – 7 pm – facebook.com/fcwlutte
Sat, Feb 2 – Sherbrooke Championship Wrestling – 1422 Rue Le Ber, Sherbrooke, QC – 7:30 pm – facebook.com/luttescw
Sat, Feb 2 – CPW – Una Fire Department, 1025 Hayne ST, Spartansburg, SC – 7:30 pm
Sat, Feb 2 – Midwest All Pro Wrestling – Big Dummy's Bar, 112 N Main ST, Mitchell, SD – 6 pm – facebook.com/MidwestAllPro
Sat, Feb 2 – All Star Wrestling – 2224 Mooresville Hwy, Lewisburg, TN – 8 pm – facebook.com/aswwrestling
Sat, Feb 2 – Micro Wrestling Federation – Chattanooga Convention Center, 1 Carter Plaza, Chattanooga, TN – 8 pm – facebook.com/midgetwrestling
Sat, Feb 2 – Pro Wrestling Mid-South – 1827 St. John Ave, Dyersburg, TN – 7:30 pm – facebook.com/PWMidSouth
Sat, Feb 2 – Real South Wrestling Federation – 3715 S Perkins, Suite 21, Memphis, TN – 8 pm – facebook.com/RSWF.RealSouthWrestlingFederation
Sat, Feb 2 – Tennessee Legacy Wrestling – Rocky Top Community Center, 207 Jacksboro Ave, Rocky Top, TN – 7:30 pm – facebook.com/tennesseelegacywrestling
Sat, Feb 2 – Metroplex – 510 Hardwood RD, Bedford, TX – 7:30 pm – facebook.com/MPXWrestling
Sat, Feb 2 – Rampage Wrestling – Dyess AFB Fitness Center, 525 Avenue B, Bldg 7104, Dyress AFB, TX – 6 pm – facebook.com/Rampagewrestling
Sat, Feb 2 – 4 Front Wrestling – Swindon Meca, Regent Circus, SN1 1PR Swindon, UK – 6 pm – facebook.com/Official4FW
Sat, Feb 2 – 4th Generation Wrestling – Castleford Civic Centre, Ferrybridge RD, WF10 4JH Castleford, UK – 6:30 pm – facebook.com/4thGenerationWrestling
Sat, Feb 2 – Devon Wrestling Association – Pollyfield Community Centre, 2 Avon RD, East-The-Water EX39 4BL Bideford, UK – 6:30 pm – facebook.com/DevonWrestlingAssociation
Sat, Feb 2 – HOPE – West End, Leicester, UK – 6:30 pm – facebook.com/HOPEWrestling
Sat, Feb 2 – House of Pain – St. Peters Church Hall, NG7 3 Nottingham, UK – 3 pm – facebook.com/HOPWrestling
Sat, Feb 2 – Hustle Wrestling – Edmonton County School, N9 9JZ London, UK – 2:30 pm – facebook.com/HustleWresGym
Sat, Feb 2 – Megaslam – Wombourne Parish Council, Civic Centre, Gravel Hill, Wombourne, WV5 9HA Wombourn, UK – 7:30 pm – facebook.com/megaslamwrestling
Sat, Feb 2 – This is Wrestling – Upholland Labourclub, Ormskirk RD, WN8 9AR Skelmersdale, UK – 7 pm – facebook.com/Thisiswrestlingpw
Sat, Feb 2 – United Kingdom Pro Wrestling – Falconwood Community Centre, 31-39 Falconwood Parade, DA16 2PG London, UK – 2:30 pm – facebook.com/UnitedKingdomProWrestling
Sat, Feb 2 – WOS – Royal and Derngate, 19-21 Guildhall RD, NN1 1DP Northampton, Northamptonshire, UK – 6:30 pm – facebook.com/WOSWrestling
Sat, Feb 2 – All Star Wrestling – Running Right Conference Center, 431 Running Right Way, Julian, WV – 7 pm – facebook.com/allstarwrestlingwv
Sat, Feb 2 – Real Shoot Wrestling – Christ Episcopal Church, 405 9th ST, Fairmont, WV – 7:35 pm – facebook.com/RSWLive
Sat, Feb 2 – Showtime Championship Wrestling – Chippewa Valley Fraternal Order of Eagles #2213, 2588 Hallie RD, Chippewa Falls, WI – 6 pm – facebook.com/ShowtimeChampionship
Sat, Feb 2 – Wisconsin Professional Wrestling – Baba Louis, De Pere, WI – 6:30 pm – facebook.com/wisconsinprowrestling
Sun, Feb 3 – PWA Canada – Kelsey Recreation Center, 652A H Kusam Trail Port, Sayward, BC – 2 pm – facebook.com/pwacanadawrestling
Sun, Feb 3 – Extreme Midget Wrestling – Lonesome Highway, Pensacola, FL – 9 pm – facebook.com/ExtremeMidgetWrestling
Sun, Feb 3 – Micro Wrestling Federation – Southeastern Livestock Pavilion, 2200 NE Jacksonville RD, Ocala, FL – 6 pm – facebook.com/midgetwrestling
Sun, Feb 3 – Grindhouse Pro Wrestling – The Arena, 1416 Spring ST, Jeffersonville, IN – 2 pm – facebook.com/GrindhouseProWrestling
Sun, Feb 3 – Prime Time Wrestling – 4243 Lexington RD, Paris, KY – 6:30 pm – facebook.com/primetimewrestlingky
Sun, Feb 3 – Alpha-1 – Knights of Columbus, 222 Queenston RD, Hamilton, ON – 2 pm
Sun, Feb 3 – CSF – The Cheese and Grain, Market Yard, Justice Lane, BA11 1BE Frome, Somerset, UK – 5:30 pm – facebook.com/csfprofessionalwrestling
Sun, Feb 3 – Pro Wrestling Clash – 96 Shenley RD, WD6 1EB Borehamwood, UK – 3 pm – facebook.com/ProWrestlingClash
Sun, Feb 3 – Southside Wrestling – Bedford Corn Exchange, Harpur Suite, MK40 1LE Bedford, Bedfordshire, UK – 3 pm – facebook.com/NBWSouthside
Sun, Feb 3 – WOS – York Hall, Bethnal Green, 5-15 Old Ford RD, E2 9PJ London, UK – 6:30 pm – facebook.com/WOSWrestling
Tue, Feb 5-Wed, Feb 6 – Micro Wrestling Federation – Boca Black Box, 8221 Glades RD #10, Boca Raton, FL – 8 pm – facebook.com/midgetwrestling
Tue, Feb 5 – Extreme Midget Wrestling – Jack Straws Club, 4711 Babcock ST, Palm Bay, FL – 8 pm – facebook.com/ExtremeMidgetWrestling
Wed, Feb 6 – Extreme Midget Wrestling – Bama Buds, 8380 Hwy 59 S, Foley, AL – 8 pm – facebook.com/ExtremeMidgetWrestling
Wed, Feb 6 – American Combat Wrestling – Gulf View Event Center, 9409 US Highway 19, New Port Richey, FL – 6:30 pm – facebook.com/WWNACW
Wed, Feb 6 – Ohio Valley Wrestling – 4400 Shepherdsville RD, Louisville, KY – 7 pm – ovwrestling.com
Wed, Feb 6 – Dojo Wars – Colossal Sports Academy at The Coliseum, 333 Preston Ave, Voorhees, NJ – 8 pm – CZWrestling.com
Wed, Feb 6 – Rockstar Pro – Rockstar Arena, 1106 E 3rd ST, Dayton, OH – rockstarprowrestling.com
Wed, Feb 6 – Futureshock – Fairfield Social Club, Archway 6 Temperance ST, M12 6HR Manchester, UK – 7 pm – facebook.com/FutureShockWres
Thu, Feb 7 – Extreme Midget Wrestling – Brennan's Irish Pub, 1108 20th ST S, Birmingham, AL – 9 pm – facebook.com/ExtremeMidgetWrestling
Thu, Feb 7 – Micro Wrestling Federation – Wild Greg's Saloon Lakeland, 4951 US Hwy 98 N, Lakeland, FL – 8 pm – facebook.com/midgetwrestling
Thu, Feb 7 – WWA4 – WWA4 Wrestling School, 4375 Commerce DR, Atlanta, GA – 8 pm – wwa4.com
Thu, Feb 7 – IWA Mid-South – The Arena, 1416 Spring ST, Jeffersonville, IN – 7:35 pm – facebook.com/iwamidsouthwrestling
Thu, Feb 7 – World Class Revolution Pro Wrestling – Northeastern State University Athletics, 603 N Grand Ave, Tahlequah, OK – 7 pm – facebook.com/worldclassrevolution
Thu, Feb 7 – Xtreme Wrestling Alliance – XWA Event Center, 3 Bridal Ave, West Warwick, RI – 7 pm – facebook.com/XWARI
Thu, Feb 7 – REACH – Walkabout Plymouth, 5 Union ST, PL1 2SU Plymouth, UK – 7:30 pm – facebook.com/REACHwrestling
Thu, Feb 7 – USA Championship Wrestling – 2061 Coal Heritage RD, Bluefield, WV – 8 pm – facebook.com/groups/226251591481409
Fri, Feb 8 – Extreme Midget Wrestling – The Buck Wild Saloon, 17695 US Hwy 280E, Smiths Station, AL – 8 pm – facebook.com/ExtremeMidgetWrestling
Fri, Feb 8 – ProSouth Wrestling – 627 Southern Ave, Piedmont, AL – 7 pm – facebook.com/ProSouthWrestling
Fri, Feb 8 – Hart Legacy Wrestling – Bowness Community Association, 7904 43 Ave NW, Calgary, AB – 7 pm – facebook.com/hart.legacy.56
Fri, Feb 8 – International Wrestling Australia – Hornsby RSL Club, 4 High ST, Hornsby, New South Wales, Australia – 7:30 pm – facebook.com/iwaustralia
Fri, Feb 8 – Richshaw Wrestling – Rickshaw Theatre, 254 E Hastings, Vancouver, BC – 8 pm
Fri, Feb 8 – Paradise Alley Professional Wrestling – 662 Coe Ave, Unit 2, East Haven, CT – 8 pm – facebook.com/OfficialPAPW
Fri, Feb 8 – No Peace Underground – Soundbar, 37 W Pine ST, Orlando, FL – 10:30 pm – facebook.com/No-Peace-Underground-215070875984621
Fri, Feb 8 – Action Wrestling – Roger Spencer Comm Center, 145 Commerce DR, Tyrone, GA – 7:30 pm – facebook.com/actionwrestling1
Fri, Feb 8 – Alternative Pro Wrestling – 305 Cherry ST, Royston, GA – 8:15 pm – facebook.com/apwalternative.prowrestling
Fri, Feb 8 – Freelance – Church Street Brewing Company, 1480 Industrial DR, Suite C, Itasca, IL – 8:30 pm – facebook.com/FreelanceUnderground
Fri, Feb 8 – Paradigm Pro Wrestling – Jeffersonville Arena, 1416 Spring ST, Jeffersonville, IN – 7 pm – facebook.com/ParadigmProWrestling
Fri, Feb 8 – Wild Championship Wrestling Outlaws – WCWO Arena, 1151 S Kentucky Ave, Indianapolis, IN – facebook.com/groups/WCWOArena
Fri, Feb 8 – SCW – Wildwood BBQ & Saloon, 4919 Walleye DR SE, Iowa City, IA – 7 pm
Fri, Feb 8 – Horror Slam – Rocky's Pub, 12850 Sibley RD, Riverview, MI – 8 pm – facebook.com/HorrorSlam
Fri, Feb 8 – Pro Wrestling After Dark (21 & Older) – St. Anthony's Community Center, 430 W Wheat RD, Vineland, NJ – 6 pm – facebook.com/prowrestlingafterdark
Fri, Feb 8 – Firestar Pro Wrestling – 517 Medley ST, Greensboro, NC – 7 pm – facebook.com/firestarpro
Fri, Feb 8 – Rockstar Pro – Rockstar Arena, 1106 E 3rd ST, Dayton, OH – rockstarprowrestling.com
Fri, Feb 8 – Pro Wrestling Explosion – PhilaMOCA, 531 N 12th ST, Philadelphia, PA – 6:30 pm – facebook.com/prowrestlingexplosion
Fri, Feb 8 – Southern Wrestling Federation – The Gypsy Joe Arena, 106 Southside DR, Tullahoma, TN – 8 pm – facebook.com/swfwrestling
Fri, Feb 8 – AAW – AFS Cinema, 6226 Middle Fiskville RD, Austin, TX – 7:30 pm – facebook.com/AAWPro
Fri, Feb 8 – Dallas Fort Worth All-Pro Wrestling – DFW All-Pro Academy, 2025 S Cooper ST, Arlington, TX – 7 pm – facebook.com/DfwAllProWrestling
Fri, Feb 8 – Elite British Wrestling – Woodseats Working Men's Club, The Dale, S8 0PS Sheffield, UK – 6 pm – facebook.com/EliteBritishWrestling
Fri, Feb 8 – Empire Wrestling – The Point, Park LN, SR1 3JE, Sunderland, UK – 7:30 pm – facebook.com/EmpireWrestle
Fri, Feb 8 – Fallout Pro – Club 85, 74 Whinbush RD, SG5 1PZ Hitchin, UK – 7 pm – facebook.com/FalloutPro/
Fri, Feb 8 – HOPE – Forest Town Arena, Clipstone RD W, NG19 OEE Mansfield, Nottinghamshire, UK – 7 pm – facebook.com/HOPEWrestling
Fri, Feb 8 – House of Pain – George Street WMC, George ST, NG15 7DN Hucknall, Nottinghamshire, UK – 7 pm – facebook.com/HOPWrestling
Fri, Feb 8 – 3-2-1 Battle – Evolv Fitness of Seattle, 1317 Republican ST, Seattle, WA – 8:30 pm – facebook.com/321Battle
Fri, Feb 8 – River City Championship Wrestling – Roy L. Vingers American Legion Post 52, 711 6th ST S, La Crosse, WI – 7 pm – facebook.com/RiverCityCW
Sat, Feb 9 – Extreme Midget Wrestling – Florence-Lauderdale Coliseum, Florence, AL – 9 pm – facebook.com/ExtremeMidgetWrestling
Sat, Feb 9 – Outa This World Wrestling – 448 White Oak DR, Gadsden, AL – 6:30 pm – facebook.com/OTWWministry
Sat, Feb 9 – International Wrestling Australia – Dee Why RSL Club, 932 Pittwater RD, Dee Why, New South Wales, Australia – 7:30 pm – facebook.com/iwaustralia
Sat, Feb 9 – Flemish Wrestling Force (Benefit for MJ Douat Grad Events) – Cultuurcentrum de Werft, Werft 32, 2440 Geel, Belgium – 7 pm – facebook.com/flemishwrestlingforce
Sat, Feb 9 – Pacific Pro Wrestling Canada – W.J. Wouat Secondary School, 32355 Mouat DR, Abbotsford, BC – 6:30 pm – facebook.com/ppwcanada
Sat, Feb 9 – Real Canadian Wrestling – W.J. Mouat Secondary School, 32355 Mouat DR, Abbottsfort, BC – 6:30 pm – facebook.com/groups/realcanadianwrestling
Sat, Feb 9 – Best of the West – American Legion Post 83, 939 W Main ST, Merced, CA – 6 pm – facebook.com/BOTWest
Sat, Feb 9 – Bryckhouse Pro Wrestling – Onetta Harris Community Center, 100 Terminal Ave, Menlo Park, CA – 7:30 pm – facebook.com/Bryckhousepro
Sat, Feb 9 – SoCal Pro Wrestling – 133 Newport DR, San Marcos, CA – 6 pm – facebook.com/socalprowrestling
Sat, Feb 9 – Full Throttle Pro Wrestling – Coral Springs High School, 7201 W Sample RD, Coral Springs, FL – 7 pm – facebook.com/FullThrottleProWrestling
Sat, Feb 9 – Micro Wrestling Federation – Mavericks Live, 2 Independent DR, Jacksonville, FL – 7 pm – facebook.com/midgetwrestling
Sat, Feb 9 – Ring of Honor – RP Funding Center, 701 W Lime ST, Lakeland, FL – 6 pm – facebook.com/ringofhonor
Sat, Feb 9 – Viral Pro Wrestling- 1742 Wrens Hwy, Thomson, GA – 7 pm – facebook.com/ViralProWrestling
Sat, Feb 9 – IWA – Elks Lodge #1631, 201 SE 2nd ST, Fairfield, IL – 6 pm – facebook.com/IWAPRODUCTIONS
Sat, Feb 9 – The Resistance – Summit Park District, 5700 S Archer RD, Summit, IL – 7:30 pm – facebook.com/LiveDieResist
Sat, Feb 9 – World Powerhouse Wrestling – Susnig Center, Jerseyville, IL – 7 pm – facebook.com/worldpowerhousewrestling
Sat, Feb 9 – New Wave Pro Wrestling – 1439 Ash ST, Terre Haute, IN – 6 pm – facebook.com/NewWavePro
Sat, Feb 9 – 3XW/Magnum Pro (Benefit for Southeast Warren Spanish Club) – Southeast Warren High School, 16331 Tyler ST, Liberty Center, IA – 6 pm
Sat, Feb 9 – American Wrestling Federation – The Falls Ballroom Banquet and Catering Services, 15879 Minnesota 27, Little Falls, MN – 7 pm – facebook.com/proAWF
Sat, Feb 9 – Pro Wrestling Battleground – Wilebski's Blues Sallon, 1638 Rice ST, St. Paul, MN – 6 pm – facebook.com/ProWrestlingBattleground
Sat, Feb 9 – Bayou Independent Wrestling – Lincoln Civic Center, 1096 Belt Line DR NE, Brookhaven, MS – 7 pm – facebook.com/BIWwrestling
Sat, Feb 9 – Impact Pro Wrestling – Wanganui Racecourse, Wanganui, New Zealand – 6:30 pm – facebook.com/ImpactProWrestlingNZ
Sat, Feb 9 – American Championship Entertainment – Columbian Club of Wallington, 67 Hathaway ST, Wallington, NJ – 7:30 pm – facebook.com/acewrestling
Sat, Feb 9 – Combat Zone Wrestling – Colossal Sports Academy at The Coliseum, 333 Preston Ave, Voorhees, NJ – 8 pm – CZWrestling.com
Sat, Feb 9 – Mid-South Wrestling Association – Rockwood Army National Guard Armory, 111 Hewitt Ave, Rockwood, NJ – 6 pm – facebook.com/MSWA.MidSouthWrestlingAssociation
Sat, Feb 9 – SWF – Passaic Valley Elks Lodge #2111, 1 Fellner PL, Totowa, NJ – 7 pm – facebook.com/SWFLIVE
Sat, Feb 9 – Full Faith Wrestling – NYWC New York Wrestling Connection, 435-13 Brook Ave, Deer Park, NY – 7 pm – facebook.com/FullFaithWrestling
Sat, Feb 9 – House of Glory – NYC Arena, 91-12 144th PL, Jamaica, NY – 8 pm – facebook.com/HouseOfGloryWrestlingSchool
Sat, Feb 9 – Immortal Championship Wrestling – 224 State Hwy 331, Saint Johnsville, NY – 6 pm – facebook.com/immortalchampionshipwrestling
Sat, Feb 9 – New York Championship Wrestling – Accelerate Sports, 5241 Judd RD, Whitesboro, NY – 6 pm – facebook.com/NewYorkChampionshipWrestling
Sat, Feb 9 – Victory Pro Wrestling – VFW Post 4927, Centereach, 31 Horseblock RD, Centereach, NY – 7:30 pm – facebook.com/VictoryProWrestling
Sat, Feb 9 – Maniacs United – 335 Sandringham RD, Auckland, New Zealand – 7 pm – facebook.com/maniacsunited
Sat, Feb 9 – American Lucha Wrestling – Chavis Community Center, 505 Martin Luther King Jr. Blvd, Raleigh, NC
Sat, Feb 9 – NAWA – Lenoir American Legion Bingo, 401 Main ST NW, Lenoir, NC – 3 pm – facebook.com/NAWAprowrestling
Sat, Feb 9 – Live Pro Wrestling – The Strand Concert Theater, 220 S Front St, Fremont, OH – 7:14 pm – facebook.com/liveprowrestlingentertainment
Sat, Feb 9 – Quaker City Wrestling – Blue and White Touchdown Club, East Liverpool High School, East Liverpool, OH – 4 pm
Sat, Feb 9 – World Class Revolution Pro Wrestling – Coyote Ugly, 3005 Bledsoe ST, Fort Worth, OK – 8 pm – facebook.com/worldclassrevolution
Sat, Feb 9 – Hamilton Pro Wrestling – 4 Solidarnosc PL, Hamilton, ON – 7:30 pm
Sat, Feb 9 – Seaway Valley Wrestling – NAV Centre NAV, 1950 rue Montreal RD, Cornwall, ON – 6 pm – facebook.com/seawayvalleywrestling
Sat, Feb 9 – Outbreak Wrestling – Birdsboro Community Memorial Center, 201 E Main ST, Birdsboro, PA – 6:30 pm – facebook.com/OutBreakWrestling
Sat, Feb 9 – GEW – Centre Communautaire Leo Chausse, 185 rue Emile, St-Sulpice, L'Assomption, QC – 7 pm – facebook.com/LutteGEW
Sat, Feb 9 – LaFed – 1375 Chemin Favreau, Ste-Edwidge-de-Clifton, QC – 7:30 pm – facebook.com/LAFED-1219207101555053
Sat, Feb 9 – All Star Wrestling – 2224 Mooresville Hwy, Lewisburg, TN – 8 pm – facebook.com/aswwrestling
Sat, Feb 9 – Intense Championship Wrestling – National Guard Armory, 5255 E Andrew Johnson Hwy, Morristown, TN – 6 pm – facebook.com/icwasylum
Sat, Feb 9 – Mid-South Wrestling Association – Rockwood National Guard Armory, 111 Hewitt Ave, Rockwood, TN – 6 pm – facebook.com/MSWA.MidSouthWrestlingAssociation
Sat, Feb 9 – Pro Wrestling Mid-South – 1827 St. John Ave, Dyersburg, TN – 7:30 pm – facebook.com/PWMidSouth
Sat, Feb 9 – Real South Wrestling Federation – 3715 S Perkins, Suite 21, Memphis, TN – 8 pm – facebook.com/RSWF.RealSouthWrestlingFederation
Sat, Feb 9 – Metroplex – 510 Hardwood RD, Bedford, TX – 7:30 pm – facebook.com/MPXWrestling
Sat, Feb 9 – SOAR Championship Wrestling – Dallas Elks Lodge #71, 8550 Lullwater DR, Dallas, TX – 3 pm – facebook.com/soarcw
Sat, Feb 9 – Texas Wrestling Entertainment – Limitless Sports Academy, 1002 W Huisache Ave, San Antonio, TX – 6:30 pm – facebook.com/texaswrestlingentertainment
Sat, Feb 9 – World Class Revolution Pro Wrestling – Coyoter Ugle Saloon, 3005 Bledsoe ST, Fort Worth, TX – 8 pm – facebook.com/worldclassrevolution
Sat, Feb 9 – Defiant Wrestling – Oxford RD, Manchester, UK – 4:30 pm – facebook.com/DEFIANTwres
Sat, Feb 9 – EVE – Resistance Gallery, 265 Poyser ST, Bethnal Green, E2 9RF London, UK – 8 pm – facebook.com/evewrestling
Sat, Feb 9 – Evolution – Greenway Centre, Doncaster RD, BS10 5PY Bristol, UK – 7 pm – facebook.com/evowrestling
Sat, Feb 9 – Faith – The Woolwell Centre, Darklake Lane, Woolwell, PL6 7TR Plymouth, UK – 6:30 pm
Sat, Feb 9 – Frontline – Rainham Methodist Church, Wennington RD, RM13 9 London, UK – 6 pm – facebook.com/FrontlinePuro
Sat, Feb 9 – House of Pain – Beeston Youth and Community Centre, West End Beeston, NG9 1GL Nottingham, UK – 6 pm – facebook.com/HOPWrestling
Sat, Feb 9 – Megaslam – Ashbourne Visitor Information Centre, Town Hall Yard, DE6 1ES Ashbourne, Derby, UK – 7:30 pm – facebook.com/megaslamwrestling
Sat, Feb 9 – Megaslam – Five Rivers Health and Wellbeing Centre, Hulse RD, SP1 3NR Salisbury, Wiltshire, UK – 7:30 pm – facebook.com/megaslamwrestling
Sat, Feb 9 – Ring Wrestling Stars – Whisty Hall, Tyning Walnust Buildings, BA33JL Bristol, UK – 7 pm – facebook.com/Ringwrestlingstars
Sat, Feb 9 – Southside Wrestling Entertainment – Corporation Sheffield, 2 Milton ST, S1 4JU Sheffield, UK – 1 pm – facebook.com/NBWSouthside
Sat, Feb 9 – JessleMania 2 (Benefit) – Chincoteague Volunteer Fire Department, Chincoteague, VA – 5 pm
Sun, Feb 10 – Mayhem Pro, 83 Suspension ST, Ardeer, Victoria, Australia – 3 pm – facebook.com/mayhem.pro.wrestling
Sun, Feb 10 – 1CW/Ocean Coast Pro Wrestling – Seaford Christian Academy, 110 Holly ST, Seaford, DE – 2 pm – facebook.com/1CWwrestling
Sun, Feb 10 – Micro Wrestling Federation – Hamburger Mary's Brandon, 2016 Town Center Blvd, Brandon, FL – 8 pm – facebook.com/midgetwrestling
Sun, Feb 10 – Ring of Honor – Watsco Center, 1245 Dauer DR, Coral Gables, FL – 7 pm – facebook.com/ringofhonor
Sun, Feb 10 – Grindhouse Pro Wrestling – The Arena, 1416 Spring ST, Jeffersonville, IN – 2 pm – facebook.com/GrindhouseProWrestling
Sun, Feb 10 – Prime Time Wrestling – 4243 Lexington RD, Paris, KY – 6:30 pm – facebook.com/primetimewrestlingky
Sun, Feb 10 – Bayou Independent Wrestling – Natchez Convention Center, 211 Main ST, Natchez, MS – 5 pm – facebook.com/BIWwrestling
Sun, Feb 10 – East Coast Professional Wrestling – Temple Beth Or, 200 Van Zile RD, Brick Township, NJ – 4 pm – facebook.com/EastCoastProfessionalWrestling
Sun, Feb 10 – Power Bomb Wrestling – 2990 Tremainsville RD, Toledo, OH – 5 pm – facebook.com/PBWexcitement
Sun, Feb 10 – Chikara Pro – Tullus360, The Temple, 24 E King ST, Lancaster, PA – 2 pm – facebook.com/CHIKARAPRO
Sun, Feb 10 – Wrestling Has A Tomorrow – Fete Music Hall, 103 Dike ST, Providence, RI – 5 pm – facebook.com/WHATomorrow
Sun, Feb 10 – Innovate Wrestling – Maddie's Event Hall, VFW Post 6975, 1604 State ST, Bristol, TN – 6 pm – facebook.com/InnovateWrestling
Sun, Feb 10 – Revive Pro Wrestling – VFW Post 5064, 3340 Sparta Hwy, McMinnville, TN – 5 pm – facebook.com/reviveprowrestling
Sun, Feb 10 – School of Morton – 2085 Chuckey Hwy, Chuckey, TN – 5 pm – facebook.com/schoolofmorton
Sun, Feb 10 – Amazing Pro Wrestling – 1602 Corpus Christi ST, Laredo, TX – 5:30 pm – facebook.com/AmazingProWrestling
Sun, Feb 10 – Heroes of Wrestling – Southern Junction Nightclub and Steakhouse, 5574 State Highway 276, Royse City, TX – 4 pm – facebook.com/heroesofwrestling
Sun, Feb 10 – Aspire Wrestling Alliance – St. Martin's Methodist Church, Derby, UK – 3 pm – facebook.com/aspirewrestlingalliance
Sun, Feb 10 – Breed Wrestling – 387 Abubeydale RD, Sheffield, UK – 3 pm – facebook.com/BreedProWrestling
Sun, Feb 10 – House of Pain – William Gregg VC Leisure Centre, Heanor Leisure Centre Hand's RD, Heanor, Derbyshire, UK – 2:30 pm – facebook.com/HOPWrestling
Sun, Feb 10 – Megaslam – Belper Leisure Centre, John O'Gaunts Way, DE56 0DA Belper, UK – 3 pm – facebook.com/megaslamwrestling
Sun, Feb 10 – Tenacious Wrestling Alliance – Crown Paints Sports and Social Club, Anchor RD, BB3 0BB Darween, UK – 1:30 pm – facebook.com/TenaciousWrestlingAlliance
Sun, Feb 10 – This Is Wrestling – Ormskirk Civic Hall, Southport RD, L39 1LN Ormskirk, UK – 3 pm – facebook.com/Thisiswrestlingpw
Sun, Feb 10 – ACW – Tanners Grill and Bar, 730 S Railroad ST, Kimberly, WI – 3 pm – facebook.com/acwwisconsin
Mon, Feb 11 – Micro Wrestling Federation – The Keys Bar and Grille, 995 Gulf Coast Main ST, Fort Myers, FL – 9 pm – facebook.com/midgetwrestling
Wed, Feb 13 – American Combat Wrestling – Gulf View Event Center, 9409 US Highway 19, New Port Richey, FL – 6:30 pm – facebook.com/WWNACW
Wed, Feb 13 – Micro Wrestling Federation – Wild Greg's Saloon, 22 S Palafox ST, Pensacola, FL – 8 pm – facebook.com/midgetwrestling
Wed, Feb 13 – Ohio Valley Wrestling – 4400 Shepherdsville RD, Louisville, KY – 7 pm – ovwrestling.com
Wed, Feb 13 – Dojo Wars – Colossal Sports Academy at The Coliseum, 333 Preston Ave, Voorhees, NJ – 8 pm – CZWrestling.com
Wed, Feb 13 – Rockstar Pro – Rockstar Arena, 1106 E 3rd ST, Dayton, OH – rockstarprowrestling.com
Wed, Feb 13 – Extreme Midget Wrestling – Bubba's Restaurant, Richmond, VA – 8 pm – facebook.com/ExtremeMidgetWrestling
Thu, Feb 14 – Micro Wrestling Federation – Outlaws Saloon, Columbus, GA – 10 pm – facebook.com/midgetwrestling
Thu, Feb 14 – WWA4 – WWA4 Wrestling School, 4375 Commerce DR, Atlanta, GA – 8 pm – wwa4.com
Thu, Feb 14 – IWA Mid-South – The Arena, 1416 Spring ST, Jeffersonville, IN – 7:35 pm – facebook.com/iwamidsouthwrestling
Thu, Feb 14 – Xtreme Wrestling Alliance – XWA Event Center, 3 Bridal Ave, West Warwick, RI – 7 pm – facebook.com/XWARI
Thu, Feb 14 – USA Championship Wrestling – 2061 Coal Heritage RD, Bluefield, WV – 8 pm – facebook.com/groups/226251591481409
Fri, Feb 15 – ProSouth Wrestling – 627 Southern Ave, Piedmont, AL – 7 pm – facebook.com/ProSouthWrestling
Fri, Feb 15 – Big West Wrestling – Lake City Bowling and Billiards, #100-2789 Hwy 97N, Kelowna, BC – 7:30 pm – facebook.com/BigWestWrestling
Fri, Feb 15 – Knokx Pro Entertainment – Win-River Resort and Casino, 2100 Redding Rancheria RD, Redding, CA – 7 pm – facebook.com/KnokXProEntertainment
Fri, Feb 15 – Atomic Revolutionary Wrestling – Space Coast Convention Center, 301 Tucker LN, Cocoa, FL – 6:30 pm – facebook.com/AtomicRevolutionaryWrestling
Fri, Feb 15 – Micro Wrestling Federation – North Florida Fair, 441 E Paul Russell RD, Tallahassee, FL – 8 pm – facebook.com/midgetwrestling
Fri, Feb 15 – Alternative Pro Wrestling – 305 Cherry ST, Royston, GA – 8:15 pm – facebook.com/apwalternative.prowrestling
Fri, Feb 15 – Westside Xtreme Wrestling – Markthalle Hamburg, Klosterwall 11, 20095 Hamburg, Germany – 8 pm – facebook.com/WestsideXtremeWrestling
Fri, Feb 15 – Wild Championship Wrestling Outlaws – WCWO Arena, 1151 S Kentucky Ave, Indianapolis, IN – facebook.com/groups/WCWOArena
Fri, Feb 15 – New South Championship Wrestling – New South Arena, 512 W Madison ST, Franklin, KY – 7:30 pm – facebook.com/nscwrestling
Fri, Feb 15 – Pure Pro Wrestling – Karl Richter Community Center, 300 East ST, Holly, MI – 7:30 pm – facebook.com/ppwpower
Fri, Feb 15 – Firestar Pro Wrestling – 517 Medley ST, Greensboro, NC – 7 pm – facebook.com/firestarpro
Fri, Feb 15 – Premiere Wrestling Alliance – 737 Slocum ST, Lancaster, OH – 6 pm – facebook.com/PWAOhio
Fri, Feb 15 – Superkick'd – The Great Hall's Longboat Hall, 1087 Queen ST W, Toronto, ON – 8 pm – facebook.com/superkickd
Fri, Feb 15 – Extreme Midget Wrestling – Cowboy Troy's Bar and Dance Saloon, 7204 Asheville Hwy, Knoxville, TN – 9 pm – facebook.com/ExtremeMidgetWrestling
Fri, Feb 15 – Resolute Wrestling – 4034 Peavine RD, Crossville, TN – 6 pm – facebook.com/ResoluteWrestling
Fri, Feb 15 – Southern Wrestling Federation – The Gypsy Joe Arena, 106 Southside DR, Tullahoma, TN – 8 pm – facebook.com/swfwrestling
Fri, Feb 15 – Ultimate Championship Pro Wrestling South – Rec Room, 3000 Broad Ave, Memphis, TN – 8 pm – facebook.com/UCPWS
Fri, Feb 15 – British Wrestling Revolution – Lucarlys, Wilton RD, DN26 4AW Grimsby, North East Lincolnshire, UK – 7 pm – facebook.com/BritishWrestlingRevolution
Fri, Feb 15 – Megaslam – Rotherham Football Centre, Chesterton RD, S65 1SU Rotherham, UK – 7:30 pm – facebook.com/megaslamwrestling
Fri, Feb 15 – Preston City Wrestling – PRYZM Leeds, 16-18 Woodhouse LN, LS2 8LX Leeds, UK – 6 pm – facebook.com/PCWlive
Fri, Feb 15 – Great Lakes Championship Wrestling – Circle B Recreation, 6261 State Road 60, Cedarburg, WI – 7:30 pm – facebook.com/BlizzardBrawl
Sat, Feb 16 – Total Wrestling Federation, Inc. – Free Flow Academy, 1121 Sunset Blvd, Rocklin, CA – 7 pm – facebook.com/thetwf
Sat, Feb 16 – Generation Championship Wrestling – Carrollwood Cultural Center, 4537 Lowell RD, Tampa, FL – 2 pm – facebook.com/GCW420
Sat, Feb 16 – Ignite – Walking Tree Brewery, 3209 Dodger RD, Vero Beach, FL – 12 pm – facebook.com/IGNITEWrestling
Sat, Feb 16 – Punk Pro Wrestling – Gulf View Event Center, 9409 US Hwy 19, Port Richey, FL – 7:30 pm – facebook.com/punkprowrestling
Sat, Feb 16 – Micro Wrestling Federation – Rainwater Conference Center, #1 Meeting Place, Valdosta, GA – 8 pm – facebook.com/midgetwrestling
Sat, Feb 16 – Southeastern Wrestling Association – Pavo Peacock Center, 2061 McDonald ST, Pavo, GA – 7 pm – facebook.com/pages/Southeastern-Wrestling-Association/330697750444463
Sat, Feb 16 – Asylum Wrestling Revolution – 6447 W Washington ST, Indianapolis, IN – 5 pm – facebook.com/AsylumWrestlingRevolution
Sat, Feb 16 – EHF – Century Center, 120 S Saint Joseph ST, South Bend, IN – 7 pm – facebook.com/EHFEntertainment
Sat, Feb 16 – Iron Pro Wrestling – National Guard Armory, 1600 Woodson DR, Hopkinsville, KY – 5 pm – facebook.com/ironprowrestling
Sat, Feb 16 – Atlantic Pro Wrestling – Newburyport Elks, 25 Low ST, Newburyport, MA – 6 pm – facebook.com/atlanticprowrestling
Sat, Feb 16 – Blitzkrieg Pro – Westfield Moose Family Center 1255, 56 Washington ST, Westfield, MA – 7 pm – facebook.com/blitzkriegpro
Sat, Feb 16 – Clash – Taylor Town Trade Center, 22525 Ecorse RD, Taylor, MI – 6 pm – facebook.com/clashprowrestling
Sat, Feb 16 – Detroit Style Wrestling – Grizzlys, 1519 Oak ST, Wyandotte, MI – 8 pm – facebook.com/detroitstylewrestling
Sat, Feb 16 – Minnesota Independent Wrestling – Holy Nativity Lutheran Church, 3900 Winnetka Ave N, New Hope, MN – 5:30 pm – facebook.com/miwprowrestling
Sat, Feb 16 – Magnum Pro – Ralston Arena, 7300 Q ST, Omaha, NE – 6 pm – facebook.com/MAGNUMWRESTLING
Sat, Feb 16 – Southern Pro Wrestling – Corinthian Centre, 154 Esk ST, Inververgill, New Zealand – 6 pm – facebook.com/SPWNZ
Sat, Feb 16 – Adrenaline Pro Wrestling – Richmond County Rescue Squad, 1004 Rockingham RD, Rockingham, NC – 6 pm – facebook.com/AdrenalineProWrestlingnc
Sat, Feb 16 – FLJ – 517 Medley ST, Greensboro, NC – 7 pm – facebook.com/FLJLuchaLibre
Sat, Feb 16 – Premiere Wrestling Xperience – Cabarrus Arena and Events Center, 451 Old Airport RD, Concord, NC – 3 pm – facebook.com/pwxwrestling
Sat, Feb 16 – Shockwave Wrestling Entertainment – Carteret County Shrine Club, 1411 NC Hwy 101, Beaufort, NC – 6 pm – facebook.com/SWEFeelTheShock
Sat, Feb 16 – Midwest Championship Wrestling – The Be, 193 E Church ST, Marion, OH – 6:30 pm – facebook.com/Midwest-Championship-Wrestling-1690979647795503
Sat, Feb 16 – Premiere Wrestling Alliance – 737 Slocum ST, Lancaster, OH – 6 pm – facebook.com/PWAOhio
Sat, Feb 16 – Real Action Pro Wrestling – Highland Gym, 14 Highland Ave, Struthers, OH – 6 pm
Sat, Feb 16 – Keystone State Wrestling Alliance – Spirit Hall, 242 51st ST, Pittsburgh, PA – kswa.net
Sat, Feb 16 – Pennsylvania Premiere Wrestling – Holy Family Academy, Hazleton, PA – M&G 5 pm, Event 7 pm – PPWwrestling.com
Sat, Feb 16 – All Star Wrestling – 2224 Mooresville Hwy, Lewisburg, TN – 8 pm – facebook.com/aswwrestling
Sat, Feb 16 – Evolution Championship Wrestling – Carver Park, 322 W Watauga Ave, Johnson City, TN – 6:30 pm – facebook.com/EvolutionChampionshipwrestling
Sat, Feb 16 – Extreme Midget Wrestling – Wilma Rudolph Event Center, 1190 Cumberland DR, Clarksville, TN – 9 pm – facebook.com/ExtremeMidgetWrestling
Sat, Feb 16 – Pro Wrestling Mid-South – 1827 St. John Ave, Dyersburg, TN – 7:30 pm – facebook.com/PWMidSouth
Sat, Feb 16 – Real South Wrestling Federation – 3715 S Perkins, Suite 21, Memphis, TN – 8 pm – facebook.com/RSWF.RealSouthWrestlingFederation
Sat, Feb 16 – League of Lions Wrestling – 315 Pope ST, Marshall, TX – 7:30 pm – facebook.com/leagueoflionswrestling
Sat, Feb 16 – Metroplex – 510 Hardwood RD, Bedford, TX – 7:30 pm – facebook.com/MPXWrestling
Sat, Feb 16 – Megaslam – The Queen's Hall Dunoon, 9 Argyll ST, PA23 Dunoon, UK – 7:30 pm – facebook.com/megaslamwrestling
Sat, Feb 16 – Preston City Wrestling – The Blackpool Tower, The Promenade, FY1 4BJ Blackpool, UK – 6 pm – facebook.com/PCWlive
Sat, Feb 16 – Pro Wrestling Chaos – Yate Leisure Centre, Kennedy Way, BS37 5 Bristol, UK – 7 pm – facebook.com/ProWrestlingChaos
Sat, Feb 16 – Shropshire Wrestling Alliance – Dawley Town Hall, 6 New ST, TF4 3JR Telford, UK – 6:30 pm – facebook.com/ShropsWrestling
Sat, Feb 16 – Southside Wrestling Entertainment – The Gordon Craig Theatre, Stevenage Arts and Leisure Centre, Lytton Way, Stevenage, UK – 5 pm – facebook.com/NBWSouthside
Sat, Feb 16 – Classic Pro Wrestling – King William Volunteer Fire Department, 7936 Richmond Tappahannock Hwy, Aylett, VA – 6 pm – facebook.com/classicprowrestlin
Sat, Feb 16 – Pro Wrestling Inception – Strong Towers Fitness, 1709 7th ST, Parkersburg, WV – 7 pm – facebook.com/Pro-Wrestling-Inception-1818493754900094
Sat, Feb 16 – Brew City Wrestling – Elks Lodge, 2301 Springdale RD, Waukesha, WI – 7:30 pm – brewcitywrestling1.com
Sat, Feb 16 – Wisconsin Professional Wrestling – Fox Hills Resort, 250 W Church ST, Mishicot, WI – 6:30 pm – facebook.com/wisconsinprowrestling
Sun, Feb 17 – Championship Wrestling Australia – 56-58 Bareena ST, Canley Vale, New South Wales, Australia – 2 pm – facebook.com/ChampionshipWrestlingAustralia
Sun, Feb 17 – Test of Strength – 87 Church ST, Unit 317, East Hartford, CT – 1 pm – facebook.com/testofstrengthwrestling
Sun, Feb 17 – Grindhouse Pro Wrestling – The Arena, 1416 Spring ST, Jeffersonville, IN – 2 pm – facebook.com/GrindhouseProWrestling
Sun, Feb 17 – Prime Time Wrestling – 4243 Lexington RD, Paris, KY – 6:30 pm – facebook.com/primetimewrestlingky
Sun, Feb 17 – Fury Pro – 7548 Standish PL, Rockville, MD – 1:30 pm – facebook.com/furyprowrestling
Sun, Feb 17 – Create-A-Pro Wrestling – 95 Engineers DR, Hicksville, NY – 5 pm – facebook.com/createapro
Sun, Feb 17 – Outlaw Wrestling – Our Lady of Mount Carmel, 275 N 8th ST, Brooklyn, NY – 7:30 pm – facebook.com/outlawprowres
Sun, Feb 17 – NAWA – Burke County Fair, 145 Bost RD, Morganton, NC – 3 pm – facebook.com/NAWAprowrestling
Sun, Feb 17 – Championship Wrestling from Ontario – The Rockpile, 5555 Dundas ST W, Toronto, ON – 1:30 pm – facebook.com/Championship-Wrestling-from-Ontario-889506377858785
Sun, Feb 17 – Courage Pro Wrestling – ?, Hamilton, ON – 4 pm
Sun, Feb 17 – Northern Tier Wrestling – Sayre VFW Post 1536, 932 W Lockhart ST, Sayre, PA – 2 pm – facebook.com/northerntierwrestling
Sun, Feb 17 – Branded Outlaw Wrestling – Woodlawn Park Gym, 1103 Cincinnati Ave, San Antonio, TX – 6 pm – facebook.com/BrandedOutlawWrestling
Sun, Feb 17 – ? – The Plaza Stockport, Mersey Square, SK1 1SP Stockport, UK – 6:30 pm
Sun, Feb 17 – KAPOW – Hedge End Social Club, 4 Bursledon RD, SO30 0BR Southampton, UK – 2 pm – facebook.com/kapowwrestlinguk
Sun, Feb 17 – Main Event Wrestling UK – Innisfree Sports and Social Club, Chesters Ave, Longbenton, NE12 8TY Newcastle upon Tyne, UK – 6 pm – facebook.com/mewuk
Sun, Feb 17 – Wrestle Island – Birkenhead Youth Club, 8 Watson ST, CH41 3PY Birkenhead, UK – 3 pm – facebook.com/WrestleIsland