Put Lex Luger in the Hall of Fame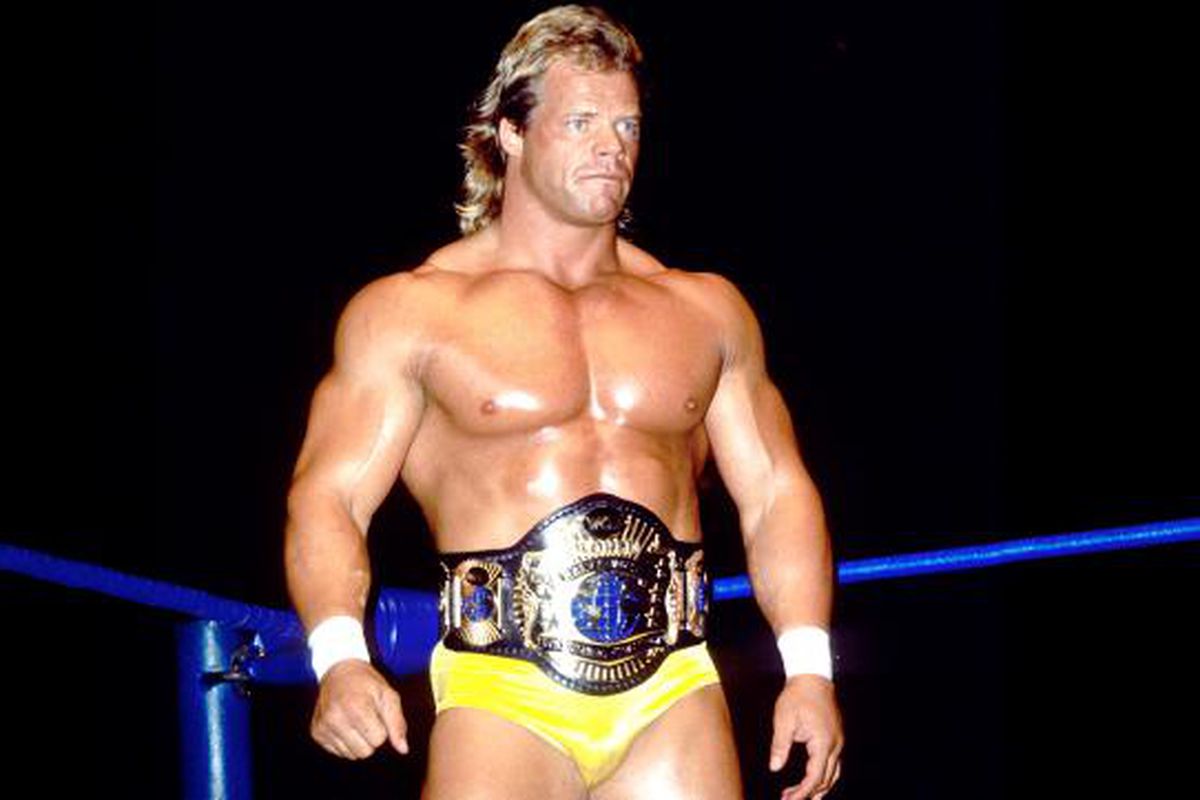 Lex Luger is a legendary name in the world of professional wrestling, holding multiple world titles before his career ended. Rob wants to see "The Total Package" in the WWE Hall Of Fame!
It's that time of year, the time when the WWE announces who is going to get inducted into their Hall of Fame this year.  Now there are several people with vocal constituencies pushing for their induction – Chyna, Vader, and Christian come to mind – and it wouldn't surprise me in the least if Jim 'The Anvil' Neidhart got in this year but there's one guy I want to make a case for now, and that's 'The Total Package' Lex Luger.
Luger was a two time WCW World Champion, 5 time US champion, 3 time NWA and WCW World Tag Team Champion, 2 time WCW TV champion, and a Royal Rumble co-winner in the WWE.  He also main evented several pay per views for both companies.  He was also in some of the biggest matches ever including the Rumble, the Wargames.  He beat several of the all time greats like Hulk Hogan, Sting, Randy Savage, Ron Simmons, Ricky Steamboat, and Stan Hansen, and he had some all time great matches with Ric Flair.  Considering some of the people who are already in there (Koko B. Ware, anyone?) he definitely passes the credentials test.  He's also one of the last NWA/WCW stalwarts who has yet to be inducted (The Midnight Express, Jim Cornette, and The Steiners are only others left by my count), and he was as big a deal there from the late 80s through the 90s as anyone.
So what gives?  What's the knock on Lex?  I can think of two things off the top of my head.  One, his WWF run was a disappointment.  And the other thing was that he has a reputation for not being a good in ring worker.  Let's look at those one at a time.  His WWF tenure was almost doomed from the start.  He came over after SuperBrawl 2 in 1992 and started out as a co-host for Vince's failed side project the WBF (World Bodybuilding Federation) while he bided his time to be able to wrestle again but was badly injured in a motorcycle accident and couldn't debut in 1993.  His first character, a heel persona called The Narcissist, was scrapped after a few months because Hulk Hogan skipped town and Vince wanted another All American muscleman to take his place.  So we got All American Lex Luger touring the country on a charter bus, The Lex Express, to set his match at Summerslam 93 with Yokozuna for the World Title.  That ended up not taking off as hoped so what was likely to be a title victory ended up getting called off.  He'd get close again at WrestleMania X when he was part of the round robin World Title matches but would lose by DQ to Yokozuna.  A little over a year later he was gone, back to WCW for the duration.
So yeah it didn't go so good.  But I don't think you can really put that all on him.  He got thrown into a situation where he was asked to be Hulk Hogan when that was never his bag.  He didn't wrestle like Hogan, talk like Hogan, or do anything else like Hogan.  He was never an All American type, even when he worked as a face.  He was an ultra confident, ultra competitive guy and was never a paragon of virtue like Sting or Ricky Steamboat.  What made him a good guy was mainly that he was fighting bad guys, and he played by the rules as it suited him.  Fitting that into a star spangled red, white, and blue packaging was always a square peg fitting into a round hole.  And on top of that he came up in the more methodical southern NWA style of wrestling, with longer matches that had longer drawn out narratives and more nuance.  The WWF style hadn't changed yet and was still mostly matches under 10 minutes with more flourishes and more quicker finishes.  It was a situation that would have been a much better fit for…..his buddy Sting.
The other thing, that Luger wasn't a very good in ring worker, is nonsense.  We all know about the matches with Ric Flair but go watch Luger vs Dan Spivey at Wrestle War 91, vs Sting and vs Great Muta from Starrcade 89, and with Sting vs Rick and Scott Steiner at SuperBrawl in 1991.  Then go watch the Flair matches.  Now don't get me wrong, I'm not saying that Luger was a great wrestler; he was not.  He needed the right opponent, particularly someone who could sell for him, but when he had one he always did his part and could help make a very good, even great match.  He went over 30 minutes with Flair multiple times without looking like a dope or someone who needed to be carried. He was also a great tag team partner, perfect for hot tag situations.  Again, go watch the matches.  To lump him in with guys like Sid Vicious who crapped the bed in almost every big match they ever had or 'body guys' like the Warlord, Tyson Tomko, Luther Reigns, etc is totally unfair and shows a lack of attention to what he was actually doing in there.   He also did have some personality that was only occasionally tapped (like when he was playing good guy in Sting's face and being a heel behind his back) but when it was, came through pretty well.
Luger did have a reputation for being a selfish guy behind the scenes, but a lot of that has the same basis as guys like Bill Goldberg in that both came from the NFL world where you have agents who negotiate things for you and you learn to make demands and watch your back when dealing with management.  The wrestling world of the 80s and 90s was not that kind of place – it was more like the 'most of us got screwed but hey, we had some fun' music business – so anyone who went against the grain was not looked at too fondly.  But even then he wasn't pulling the kind of shenanigans that guys like Hogan and Shawn Michaels were doing, none of the 'not gonna work for me brother' stuff.  He wanted his money to be right and for you to give him what the contract said and to not screw him over.  He did mail in the last few years in WCW when he was mostly an afterthought – you want to knock him for that, there isn't much I can say to defend it.  And then there is the matter of his relationship with Mrs. Elizabeth – he was suspected of being abusive and some people think he was responsible for her death – but unless you're going to play detective and prove it happened I don't see how you hold that up when Steve Austin is in the Hall of Fame already and gets major pops every time he comes out.
So that's my take.  The main has accomplishments, he was way better in the ring than people remember, and most of the bad stuff in his file is explainable.  He had a better career than a lot of guys already in and his high points were as good as anyone's.  So put him in already, he's earned it in my opinion.
NXT Minus 6: Let's Make History!
Bradley Jay makes history in this week's edition of the NXT Minus 6. What kind of history is he making? Well, that's for you to read and see!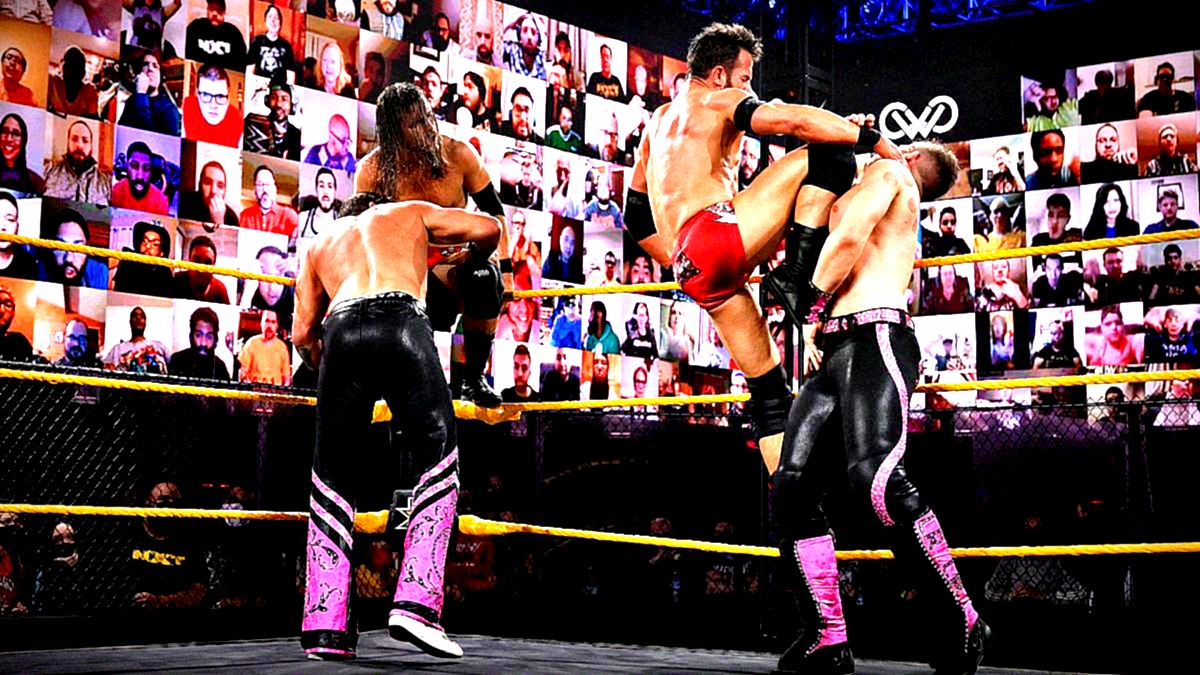 Bradley Jay makes history in this week's edition of the NXT Minus 6. What kind of history is he making? Well, that's for you to read and see!
This will be the most historic column in the history of history!
6. Did you notice how many people want to make history? It's all anybody talked about this week. I turned it into a drinking game. Every time someone said they wanted to make history, I took a shot. After 10 minutes, I died from alcohol poisoning. So much history.
5. Shotzi Blackheart will make history as the first person with green hair to win a Dusty Rhodes Tag Team Classic tournament. Kayden Carter & Kacy Catanzaro will become the first tag team in history to win a DRTTC whose collective weight would qualify for 205 Live. Ember Moon will make history as the first person to leave NXT, return and win a tournament that didn't exist the first time she was there. BTW, the tag team I want to see is Kayden Carter & Ember Moon.  
4. Johnny Gargano and Austin Theory will make history as the first mentor/mentee team to win the DRTTC. KUSHIDA will make history as the first wrestler to win in all caps! MSK will make history as having the most God-awful name of any team to win. Unless it's a shout out to Memorial Sloan Kettering Cancer Center, then the name is doo doo on a stick.
3. Grizzled Young Veterans are sssssooooooon to make history as the first team to lose in the finals and win it the next year. Killian Dain by himself will be the hairiest team ever to win the DRTTC. Bollywood Boyz will make history as the first…I can't finish that sentence. Those gomers aren't winning Jack Squat. 
2. Overall, it was a good start to the tournament. Every match was 3.5 stars. Nothing memorable, nothing horrible. Breezango versus Undisputed Era was the best of the bunch. It would have been better without the horribly overbooked end. I'm not sure the point of it all if Breezango couldn't use it to pick up a victory.   
1. "You look like a man who is questioning if he's still got it." It was a filler line, but that's the story! I'm slightly excited for Tommaso Ciampa versus Timothy Thatcher, primarily because of the Fight Pit. Right now, it's two tough guys wanting to beat each other up. I want to see Ciampa fighting to prove he's still got it. I want to see Thatcher fighting to crush the soul of the locker room leader. That's the story.  
Cook: Breaking Down The 2021 NFL Divisional Round
Steve Cook breaks down the NFL Divisional Round Playoffs, getting you ready for one of the best football weekends of the year!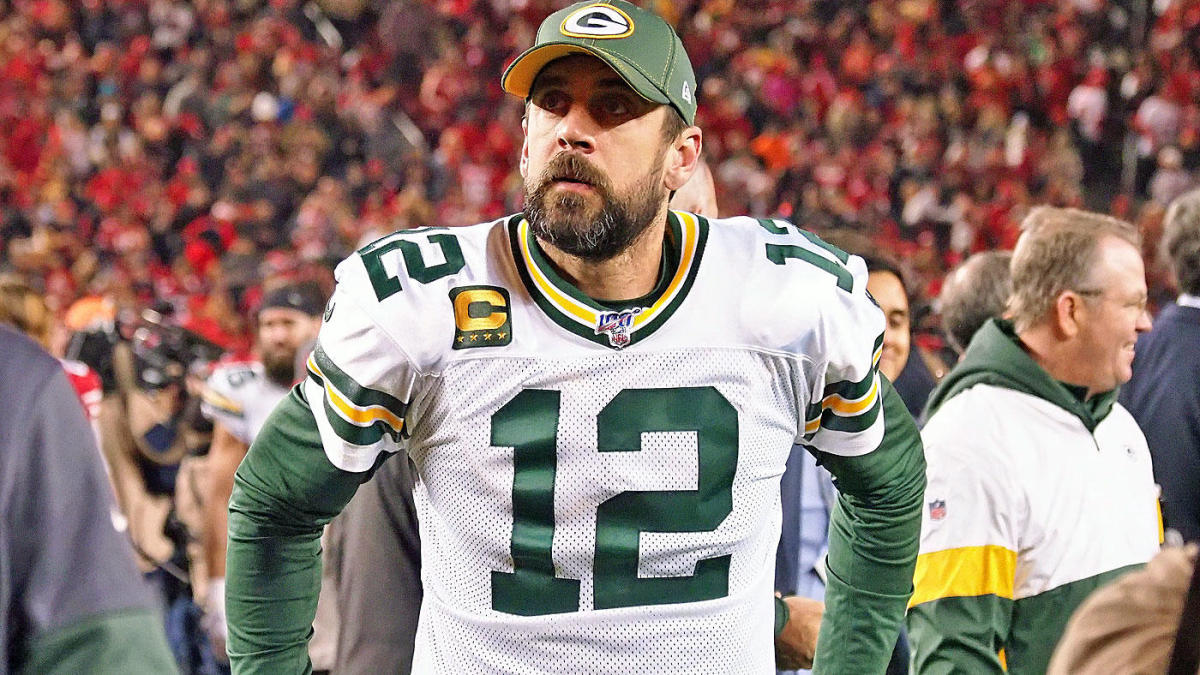 Steve Cook breaks down the NFL Divisional Round Playoffs, getting you ready for one of the best football weekends of the year!
Many experts say that the Divisional Round is the best weekend of the NFL season, and I agree with them. The Wild Card Weekend gets rid of all the riff-raff, and we're left with teams that deserve to be there. A bitter pill to swallow for me as a Cincinnati Bengals fan whose team can never win one playoff game when they get there, due to the Bo Jackson Curse. I still have to swallow it because it is what it is. The cream rises to the top, and any team that manages to win one playoff game has earned their position on the stage.
I know everybody out there is wondering who will win these games. Fortunately, I'm here to break it down for you, and let you know what's going to happen. After all, I did win 3 out of the 3 fantasy leagues I was in this season. Just saying, I know what these folks are capable of statistically. Ask anybody here on The Chairshot. I broke them all down and made them humble at some point during the fantasy season. Laid waste to all these folks, who all are intelligent in their own right. No disrespect to anybody I was up against. Their arms were just too short to box with God.
Saturday, 4:35 PM: LA Rams at Green Bay Packers
Aaron Rodgers vs Aaron Donald next week🍿

The two highest-graded players in the NFL (94.5) pic.twitter.com/fJj343RWje

— PFF (@PFF) January 11, 2021
You know it's a stacked weekend of action when this is the curtain-jerker. We got the best defense in the NFL going against Aaron Rodgers, on the frozen tundra of Lambeau Field. Where there will be 6,000 ticketed fans, along with first responders. Not enough to make a difference like a typical Packers home game.
As good as that Rams defense is, you don't like them nearly as much when Aaron Donald is off the field. Donald says he's ready to do, so does Jared Goff, so the Rams are heading into Green Bay with all hands on deck. I went with the Rams at +6.5, largely because they're looking as healthy as possible heading into this one, and you have to be impressed with what they did in Seattle. That being said, the Packers represent much stiffer competition. And I don't care if Aaron Rodgers has only won one Super Bowl, I'm still picking his team to win in Green Bay. They don't have to leave Wisconsin until the Super Bowl, though they might want to leave before then.
Yeah, I know. Kentucky guy talking state smack.
Cook's Pick: Green Bay Packers
Saturday, 8:15 PM: Baltimore Ravens at Buffalo Bills
Lamar Jackson has an amazing reaction to a reporter named Mike Jones 💀

(via @Ravens) pic.twitter.com/1OtUE00gIM

— Bleacher Report (@BleacherReport) January 11, 2021
Lamar Jackson finally got that monkey off of his back and won a playoff game. I was in a tough spot seeing Lamar compared to Andy Dalton, a perfectly competent Bengals QB that couldn't win a postseason game. This is the closest line right now, because Vegas and everybody knows this: Once you let Lamar Jackson out of his cage, he'll pile the bodies to the sky. One of the most fun athletes to watch of my, or anybody else's, lifetime. I mean, if you don't like Lamar, what do you like?
I'm a big fan of the Bills' story, and I'd like for them to go a long way. Josh Allen is a talented SOB and fun to watch. I'm not sure he's as fun as Lamar Jackson, but then I've seen many more Lamar Jackson games. This will be a big game for the future of both men, and might not be the last time we see them face off in the playoffs. I picked Baltimore at +2.5 largely because of my Lamar Jackson fandom, and the fact that the Ravens are just one of those franchises that excel in the playoffs. You always see them making a deep run. Buffalo? Well, they had four pretty deep runs, and you don't mention any of those in Buffalo if you want to get out alive.
Cook's Pick: Baltimore Ravens
Sunday, 3:05 PM: Cleveland Browns at Kansas City Chiefs
Kevin Stefanski and the Browns coaching staff after breaking down some Patrick Mahomes filmpic.twitter.com/WGDyAi4xNW

— Ian Hartitz (@Ihartitz) January 14, 2021
One of those games that will be closer than it should be for most of the game. Imagine the Browns going into an overly loud Arrowhead Stadium against Patrick Mahomes. It would be ugly. The fact that this stadium won't be crowded as usual kind of gives Cleveland a chance. The spread is -10. I'd typically take Cleveland on those odds in this environment. Except…man, that offense is pretty awesome and I bet KC wants to put on a show. Pittsburgh couldn't do it because they're awful, but Kansas City definitely can.
Browns fans are hoping that the Chiefs overlook them, and the team itself is trying to use Chiefs quotes as bulletin board material, but I just don't see Kansas City overlooking these guys. The "NOBODY RESPECTS US!" motivational tactic is as old as time and more often than not is based off of nothing. Listen, if you've made it to this point of the NFL season, there is somebody out there that respects you. This is the best Browns team since the days of Bernie Kosar. Just don't ask Cleveland fans of a certain age what happened when they played an AFC West team in the playoffs. Still a touchy subject.
I'm kind of hoping the Browns go away for one simple reason: It's awkward being a Bengals fan and seeing everybody in love with these guys. Not to be "NOBODY RESPECTS US!" guy, but I sure don't remember the Bengals getting the same type of good vibes from the people when they were good. What's up with that?
Cook's Pick: Kansas City Chiefs
Sunday, 6:40 PM: Tampa Bay Buccaneers at New Orleans Saints
Happy 42nd Birthday to @DrewBrees!! 🎂🎉#Saints | @Invisalign pic.twitter.com/JWOtOACf5o

— New Orleans Saints (@Saints) January 15, 2021
We got Tom Brady & Drew Brees up past their bedtime. Nah, we need to get past the old people jokes, as honestly I'm pretty happy to see a game with two quarterbacks older than me playing in it. Makes me feel not quite as old. They still got skill too, both men were in the top 10 QBR rankings for the 2020 regular season. I'm pretty sure QBR gives Brady & Brees 50 points just based off of being Brady & Brees, but they still had impressive seasons. We're talking about their buddy Ben Roethlisberger possibly retiring, but nobody's really talking about either of these guys doing it. Unless they just want to go out on top, which with Brees is definitely a possibility.
The Saints won the first two meetings, and we all know the old saying about teams that meet three times. We also know that it's dang near impossible to beat a Tom Brady-quarterbacked team in the postseason. Dude's won more postseason games than some teams have won games over the past twenty years. OK, a little exaggeration, but would you be surprised if it's true? Betting against Tom Brady in the postseason is like betting against Undertaker at WrestleMania. You just don't do it.
Unless it's in New Orleans.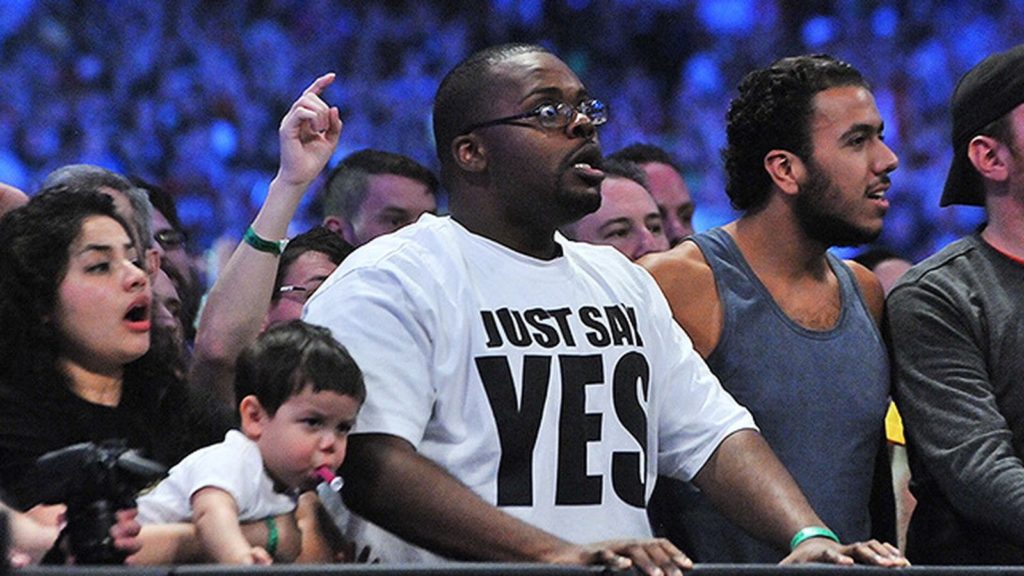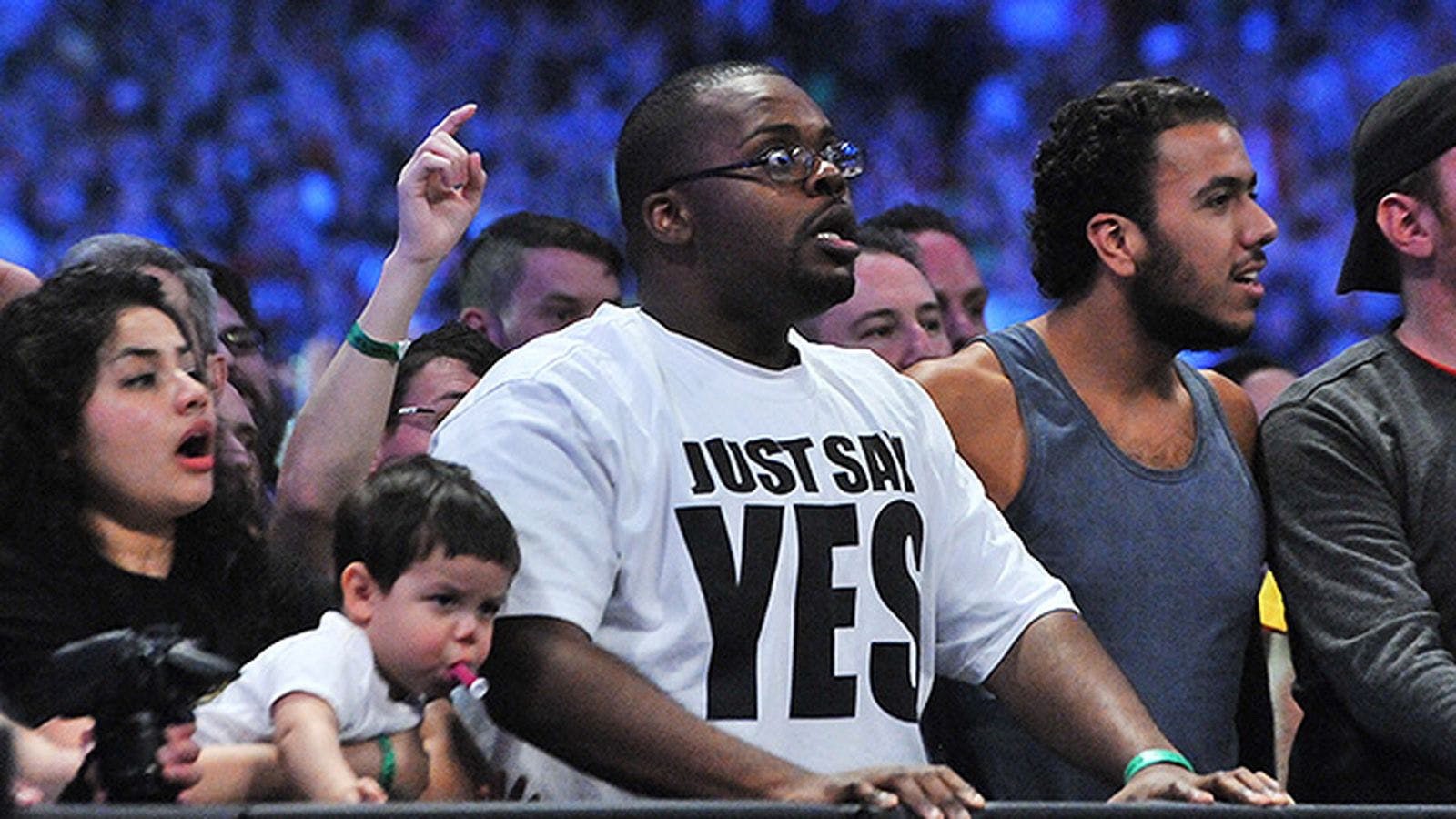 See what I did there? I like the Saints because I like their skill position players better. Alvin Kamara looks good and recovered from the rona. Michael Thomas is back in the mix, which can only be a good thing for the Saints' passing game. They also have a slightly better defense, and we all know that as much as we talk about the shiny quarterbacks, defense wins championships. Saints in a barn burner to end the weekend on a good note.
Cook's Pick: New Orleans Saints
Thanks for reading! Fun to do the ol' sports again, maybe I'll do more of it in the future…