Put Lex Luger in the Hall of Fame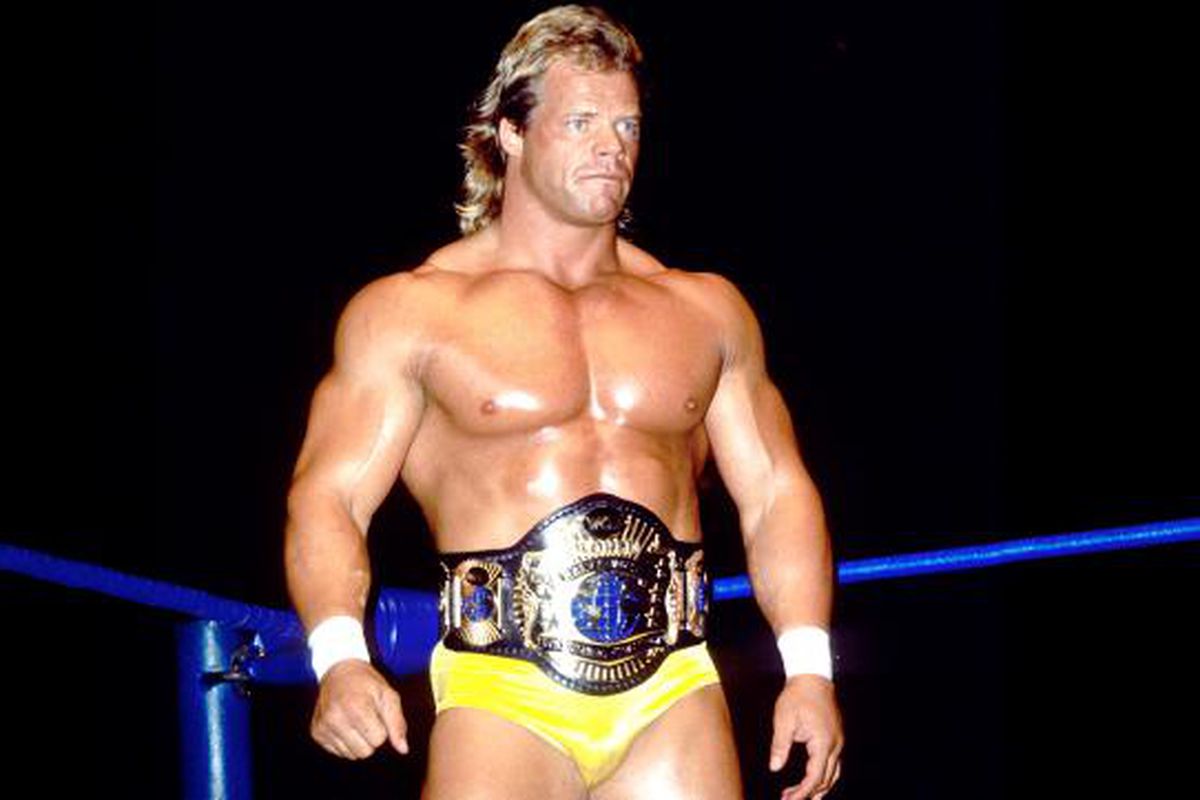 Lex Luger is a legendary name in the world of professional wrestling, holding multiple world titles before his career ended. Rob wants to see "The Total Package" in the WWE Hall Of Fame!
It's that time of year, the time when the WWE announces who is going to get inducted into their Hall of Fame this year.  Now there are several people with vocal constituencies pushing for their induction – Chyna, Vader, and Christian come to mind – and it wouldn't surprise me in the least if Jim 'The Anvil' Neidhart got in this year but there's one guy I want to make a case for now, and that's 'The Total Package' Lex Luger.
Luger was a two time WCW World Champion, 5 time US champion, 3 time NWA and WCW World Tag Team Champion, 2 time WCW TV champion, and a Royal Rumble co-winner in the WWE.  He also main evented several pay per views for both companies.  He was also in some of the biggest matches ever including the Rumble, the Wargames.  He beat several of the all time greats like Hulk Hogan, Sting, Randy Savage, Ron Simmons, Ricky Steamboat, and Stan Hansen, and he had some all time great matches with Ric Flair.  Considering some of the people who are already in there (Koko B. Ware, anyone?) he definitely passes the credentials test.  He's also one of the last NWA/WCW stalwarts who has yet to be inducted (The Midnight Express, Jim Cornette, and The Steiners are only others left by my count), and he was as big a deal there from the late 80s through the 90s as anyone.
So what gives?  What's the knock on Lex?  I can think of two things off the top of my head.  One, his WWF run was a disappointment.  And the other thing was that he has a reputation for not being a good in ring worker.  Let's look at those one at a time.  His WWF tenure was almost doomed from the start.  He came over after SuperBrawl 2 in 1992 and started out as a co-host for Vince's failed side project the WBF (World Bodybuilding Federation) while he bided his time to be able to wrestle again but was badly injured in a motorcycle accident and couldn't debut in 1993.  His first character, a heel persona called The Narcissist, was scrapped after a few months because Hulk Hogan skipped town and Vince wanted another All American muscleman to take his place.  So we got All American Lex Luger touring the country on a charter bus, The Lex Express, to set his match at Summerslam 93 with Yokozuna for the World Title.  That ended up not taking off as hoped so what was likely to be a title victory ended up getting called off.  He'd get close again at WrestleMania X when he was part of the round robin World Title matches but would lose by DQ to Yokozuna.  A little over a year later he was gone, back to WCW for the duration.
So yeah it didn't go so good.  But I don't think you can really put that all on him.  He got thrown into a situation where he was asked to be Hulk Hogan when that was never his bag.  He didn't wrestle like Hogan, talk like Hogan, or do anything else like Hogan.  He was never an All American type, even when he worked as a face.  He was an ultra confident, ultra competitive guy and was never a paragon of virtue like Sting or Ricky Steamboat.  What made him a good guy was mainly that he was fighting bad guys, and he played by the rules as it suited him.  Fitting that into a star spangled red, white, and blue packaging was always a square peg fitting into a round hole.  And on top of that he came up in the more methodical southern NWA style of wrestling, with longer matches that had longer drawn out narratives and more nuance.  The WWF style hadn't changed yet and was still mostly matches under 10 minutes with more flourishes and more quicker finishes.  It was a situation that would have been a much better fit for…..his buddy Sting.
The other thing, that Luger wasn't a very good in ring worker, is nonsense.  We all know about the matches with Ric Flair but go watch Luger vs Dan Spivey at Wrestle War 91, vs Sting and vs Great Muta from Starrcade 89, and with Sting vs Rick and Scott Steiner at SuperBrawl in 1991.  Then go watch the Flair matches.  Now don't get me wrong, I'm not saying that Luger was a great wrestler; he was not.  He needed the right opponent, particularly someone who could sell for him, but when he had one he always did his part and could help make a very good, even great match.  He went over 30 minutes with Flair multiple times without looking like a dope or someone who needed to be carried. He was also a great tag team partner, perfect for hot tag situations.  Again, go watch the matches.  To lump him in with guys like Sid Vicious who crapped the bed in almost every big match they ever had or 'body guys' like the Warlord, Tyson Tomko, Luther Reigns, etc is totally unfair and shows a lack of attention to what he was actually doing in there.   He also did have some personality that was only occasionally tapped (like when he was playing good guy in Sting's face and being a heel behind his back) but when it was, came through pretty well.
Luger did have a reputation for being a selfish guy behind the scenes, but a lot of that has the same basis as guys like Bill Goldberg in that both came from the NFL world where you have agents who negotiate things for you and you learn to make demands and watch your back when dealing with management.  The wrestling world of the 80s and 90s was not that kind of place – it was more like the 'most of us got screwed but hey, we had some fun' music business – so anyone who went against the grain was not looked at too fondly.  But even then he wasn't pulling the kind of shenanigans that guys like Hogan and Shawn Michaels were doing, none of the 'not gonna work for me brother' stuff.  He wanted his money to be right and for you to give him what the contract said and to not screw him over.  He did mail in the last few years in WCW when he was mostly an afterthought – you want to knock him for that, there isn't much I can say to defend it.  And then there is the matter of his relationship with Mrs. Elizabeth – he was suspected of being abusive and some people think he was responsible for her death – but unless you're going to play detective and prove it happened I don't see how you hold that up when Steve Austin is in the Hall of Fame already and gets major pops every time he comes out.
So that's my take.  The main has accomplishments, he was way better in the ring than people remember, and most of the bad stuff in his file is explainable.  He had a better career than a lot of guys already in and his high points were as good as anyone's.  So put him in already, he's earned it in my opinion.