ROH News: Ring Of Honor Addresses Injuries To Flip Gordon & Chris Sabin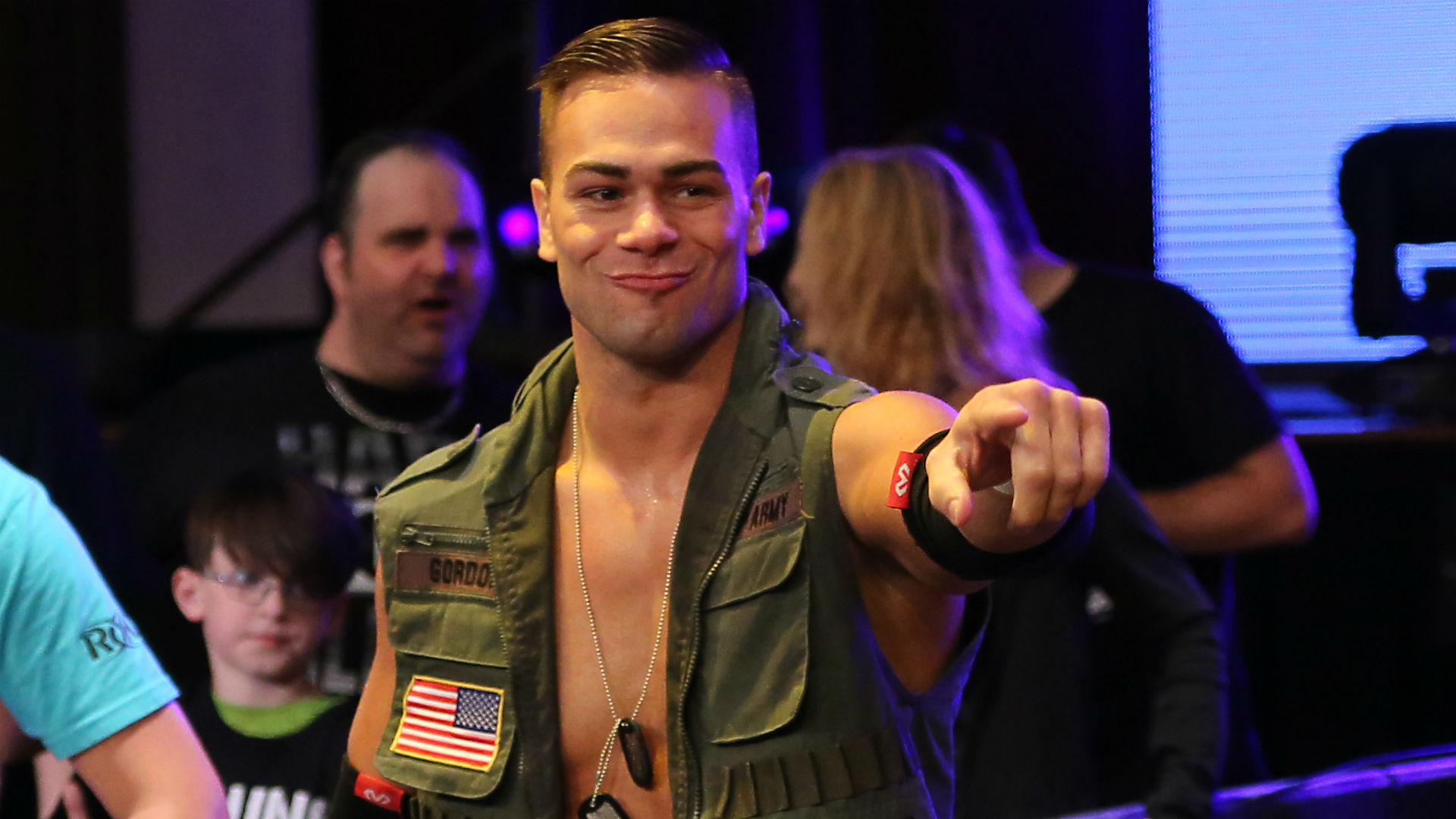 Ring Of Honor comments on injuries suffered over the weekend!
Over the weekend, Ring Of Honor was back in action for the first time in 2019 with their Saturday Night At Center Stage television tapings (see spoilers here), followed last night by Honor Reigns Supreme (check out Andrew's Ratings & Notes).
As was noted, Chris Sabin suffered a knee injury at the television tapings after taking a bump during his match, then needed help to get from the arena to the backstage area (read the story here). Unfortunately, that wasn't the only health-related problem to come out of the weekend as Flip Gordon's match at Honor Reigns Supreme against Tracy Williams had to be stopped after Flip succumbed to a knee injury.
Today, while there are still no specifics yet, Ring Of Honor issued the following on both stars:
Unfortunately, Ring of Honor can confirm that both Flip Gordon and Chris Sabin suffered knee injuries during this past weekend's events that left them each in significant pain. The severity for each injury will not be known until further tests are concluded, but we wish them a speedy recovery and hope they can return to the ROH ring soon.
EA's Take: Hopefully for both guys' sakes, they're nothing serious. Doesn't sound like it though. You have to feel bad for Sabin considering his history of knee problems, his last one while he was in TNA was really heartbreaking because he had JUST returned from the same thing. As for Flip, also disappointing because after what The Elite did for him last year and now with them gone, you'd have to imagine ROH figured him into some important things. At least they should have, in my opinion.
News From Cook's Corner 1.18.21: Living The Dream
Steve Cook rocking some news off of his high from having an article of his highlighted on the Cornette's Drive-Thru. How does the news this week look?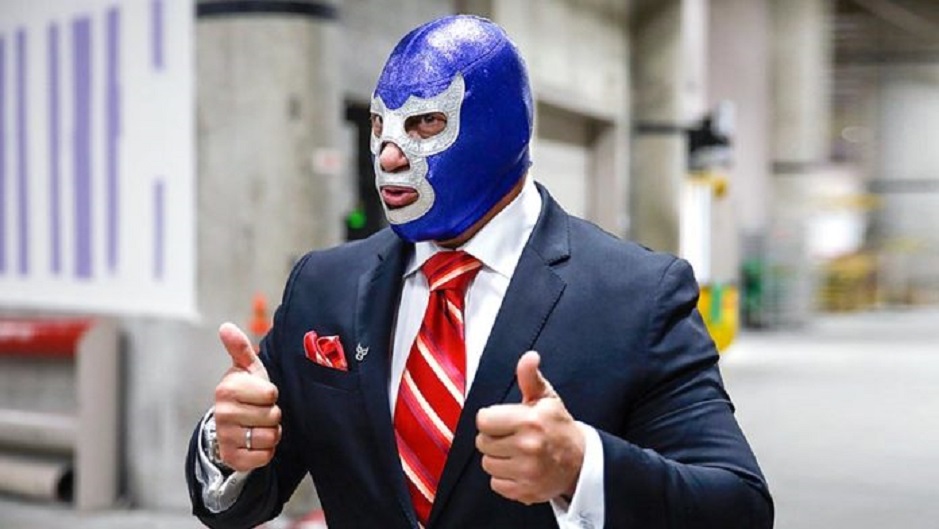 Hi, hello & welcome to News From Cook's Corner! Hope you all had an enjoyable weekend full of NFL football and whatever else you like to enjoy. I'd also like to wish you all a happy Martin Luther King Jr. Day, and pay homage to the man. He had a dream, and maybe someday we'll live up to it.
It was a pretty big week for your humble correspondent. When you're a writer of any type, you're prone to thinking that nobody cares about what you're writing. I guarantee that even the most prolific authors have gone through that feeling. Maybe not James Patterson or Stephen King, everybody reads their stuff. Dave Meltzer probably hasn't had that feeling in at least thirty years. Most of us have to fight it off. Especially those of us writing about pro wrestling, a form of entertainment where most of the people involved are constantly trying to deny the truth.
Whenever we find any kind of acceptance, we have to lean into it. Even if there's some qualifiers. For instance, when Traci Brooks first e-mailed me about an Impact recap I did for 411, she called me "Scott". When Steve Austin read my 411 Wrestling Hall of Fame article on him and put it over as a good recap of his career, he thought Larry Csonka had written it, since Larry tweeted him about it. If you listen to Jim Cornette talk about an article I did on 411 listing the worst tag teams of all time, you won't hear my name. The site was mentioned, which I appreciate since 411 still employs me.
Still, though, it's pretty cool that I gave Corny & Brian Last almost seventeen minutes of material for a podcast. It's even cooler to me as a nerd that looks at these things that it got more YouTube views than their breaking down the SI Top 10 Wrestlers of 2020 list that got some run from WWE since they listed Sasha Banks at #1, or anything else they posted from that particular podcast. And they weren't all from me! I waited a little while to listen to it because of my somewhat thin skin, but Cornette actually didn't complain about most of the list. He thought the Ding Dongs should have been #1, but then he justified my pick of the Johnsons/Shane Twins while talking about their stint in OVW. Which took place after their run in TNA that made the list. I'm still amazed they got a WWE run.
I haven't always agreed with Cornette's viewpoints on things over the years, but I grew up watching the guy and he's the second greatest manager of all time. Also a fellow Kentucky liberal, which I'm pretty sure I'm the last of that dying breed.
While we're talking about things I'm proud of creating I've mentioned here before that I'm not exactly happy about reliving 2020. I would prefer to move on to 2022, since 2021 already looks like a dumpster fire. However, I am very proud of 411mania's Larry Csonka Award. (I wasn't going to say I came up with it unless it became public knowledge, and Jeremy Thomas elected to give me the credit.) It took some thinking, but I figured that since Larry was the hardest working writer that I knew, an award honoring him should award the hardest working pro wrestler. Then I had to figure out what that meant, and once I did, one of Larry's favorites was the perfect honoree.
Tomohiro Ishii won the award, & I can guarantee you that Larry would have been tweeting about BIG TOM ISHII throughout the year, even if I was begging him to talk about Ding & Dong. I used to hate when people would talk about what dead wrestlers would have approved of, but here I am telling you that Larry Csonka would have wanted Tomohiro Ishii getting an award named in his honor. As much as year-end awards annoy me from time to time, I hope this one lasts forever.
It's probably the most fulfilling week of my "writing career" except I didn't make any money off of it. Well. Actually, I got paid for some of my work from last year, so that was also nice. If it wasn't for everything else currently going on in my life besides this online writing & podcasting stuff, I would be a pretty happy dude!
Anyway, let's get to the news.
WrestleMania Update: Not being held In Your House.
WWE announced some future WrestleMania dates and locations!
37: April 10 & 11, 2021 Tampa NFL stadium
38: April 3, 2022, Dallas NFL stadium
39: April 2, 2023, Los Angeles NFL stadium
Nothing especially surprising here. Tampa got jobbed last year, and you can't have fans in California right now anyway. You also have to mix Dallas in there to keep Jerry Jones happy, and eventually you can try to break whatever the current WM record is listed at.
*looks it up*
101,763? Ok. Am I the only one that has a problem remembering these things now? The old WM III attendance record of 93,173 was always an easy one to ramble off the top of your head. Too many numbers these days.
I know some folks aren't happy that WM has fallen into a rotation of cities in a certain part of the world, leaving everybody else out of the mix. That doesn't bother me so much, mostly because I have no plans on attending one of these things. I wasn't a fan of big crowds pre-covid. Now? Forget about it.
HOF going virtual
The Observer reports this year's WWE Hall of Fame event is scheduled to be held virtually, without a live audience. No word yet on if there will be more inductees to join the folks that were scheduled to be inducted last year.
I know we all miss having fans at wrestling events, but I think most of us can agree that the Hall of Fame would be better without fans on a permanent basis. That 2004 event at the hotel was so cool with Bobby Heenan and company giving speeches without having to be interrupted by stupid chants & assorted nonsense. I haven't watched a full HOF event in years, as much as I like seeing the old folks, the ceremony became a joke thanks to fans acting like idiots. This should be a step in the right direction.
Hey, I'm not anti-fan, not by any means. Can't wait to see a crowd at WrestleMania. Wrestling is better with fans, hall of fame ceremonies aren't. Pretty simple.
AEW Covid Issues
WWE's issues with the coronavirus and various outbreaks have been discussed time & again. Up until this point, AEW had managed to keep their issues under the radar. There were a couple instances where matches were changed due to people being unavailable, but the impression was given that AEW was doing a better job of keeping its roster safe.
That assumption has to be called into question after two of AEW's top talents revealed their issues with the virus. Chris Jericho mentioned on his Talk With Jericho podcast that he had the virus back in September. He was asymptomatic & apparently quarantined himself during ten days where he was home & AEW wasn't taping shows. It should be noted that Jericho appeared on every episode of Dynamite in September. Nick Jackson revealed that he had the virus during September as well, which a lot of folks suspected when he was conspicuous by his absence on two episodes of Dynamite.
You just hope everybody's staying safe. Dave Meltzer mentioned that both companies have been concerned that their talent has been too cavalier about the virus. Wrestlers from both WWE & AEW socialize all the time, especially now that so many of them are based in Florida. Many of them think that the virus is going away, when a look at the news on any given day tells you that it isn't. Wrestlers aren't the only people making that inaccurate assumption, of course.
Ethan Page: Not as Hard To Kill as Impact Wrestling
Those of you who caught Impact's PPV on Saturday night were witness to a murder, the first one in Impact Wrestling in 2021. One assumes there will be more. At the conclusion of a match pitting Ethan Page against Karate Man, Man pulled Page's heart right out of his body. This was believed to be Page's final appearance with Impact heading into the evening, and one would assume that was accurate.
Page was none too happy with how things ended with Impact. He posted a message on the Major Wrestling Figure Podcast expressing his discontent with how his match was edited & forced to be a joke, how he didn't want to use the Karate Man character on TV, and how Impact hurt & disrespected him. This came as a surprise to me, because I thought it was obvious the angle was supposed to be a joke from the beginning. I wasn't sold on it being the best way to write Page out of the promotion, but I did find the match entertaining. I also had a little bit to drink before watching it, so maybe that played a role. Not sure.
I'm also not sure where Ethan Page goes from here. Talented creative guy, so we'll probably see him somewhere sooner rather than later. Let's just hope his heart's healed up by then.
Luchadors Running For Office!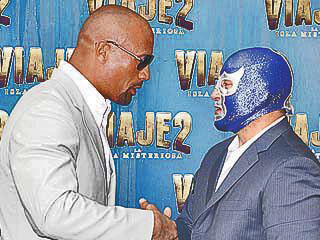 We know that lucha libre has run into some big problems since the pandemic. Most promotions aren't able to run shows, giving wrestlers fewer opportunities to work & make money. Some have found other things to do, whether it be running food trucks, training people, or running for political office.
Running for what now? Yep, that's right, political office. Blue Demon Jr., Caristico & Tinieblas Jr. have filed to run for office as part of the Progressive Social Networks party, which was founded just last year. Each man is looking to attain a mayorship in a different municipality of Mexico City. Now, one question you might have is this: Would the men have to unmask and reveal their identity? They would, but only in front of the authorities in charge of the election. They would be able to maintain their secret identity in public, though this isn't as big an issue for Caristico because WWE already made his government name a matter of public record.
I haven't seen any polling on any of these races, but it's tough to count these men out. Wrestlers have a pretty good track record of success in political races in America & Japan. Why not Mexico?
Well, that's all we have time for this week! Stay tuned here to the Chairshot for all the sports, entertainment & sports entertainment you can shake a stick at! Until next time, keep your stick on the ice.
Mitchell's Talking Smack Report! (1/16/21)
Kevin Owens is back!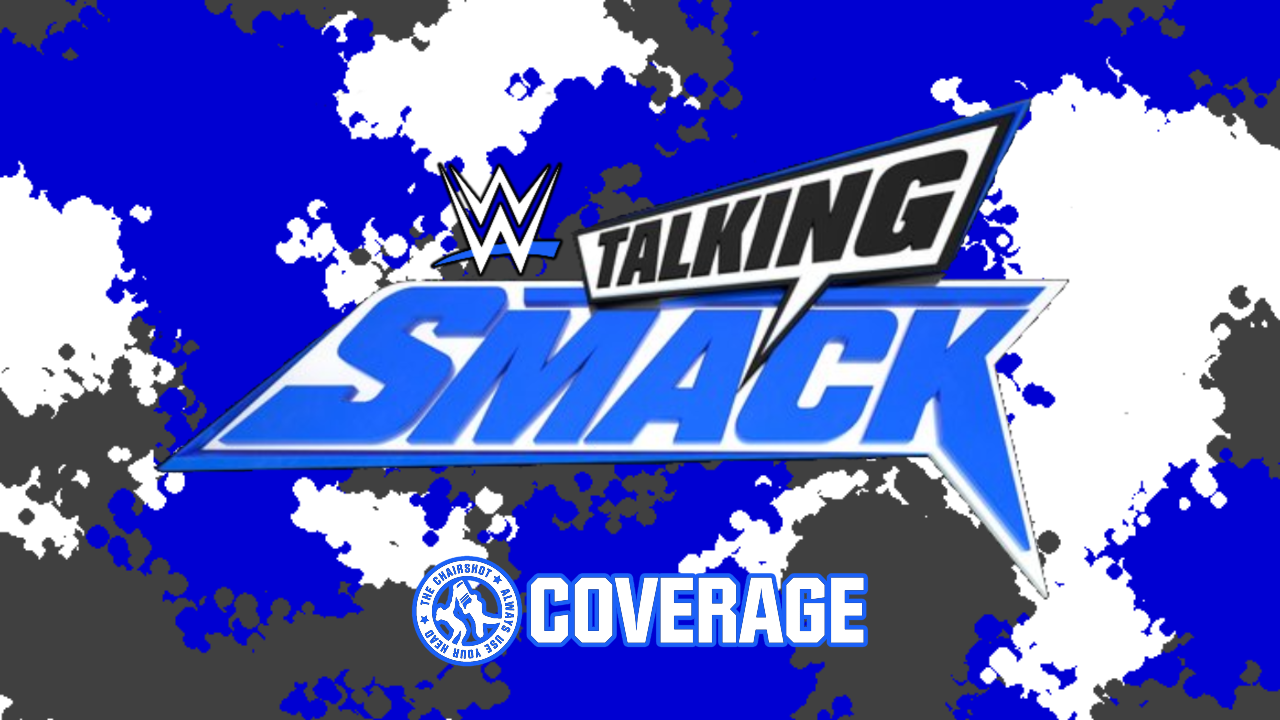 The Prizefight is ready to #StunTheWorld!
After the bait 'n' switch on Friday night, Kevin Owens is back not only to talk smack, but to speak on becoming Roman Reigns' challenger once again!
Kayla Braxton welcomes us back to the show!
We're just two weeks away from the first PPV of 2021, the Royal Rumble! We have more entries making themselves known, such as Jey Uso! What does Paul Heyman think about that? Heyman just smiles. Kayla says Jey plans on winning the Rumble and going to WrestleMania to face the WWE World Champion! Has this been the plan all along? Heyman says Kayla's enthusiasm is contagious. Well, okay… Heyman isn't being himself but she knows he loves ranting. She wants to hear his rant on the "questionable injury" Adam Pearce cited as to why he has to back out of the title match. And then the man we thought was done came out, it was KEVIN OWENS! Kevin has another shot at Roman Reigns and the Universal Championship!
Heyman tries to start up a rant, but he says anything he has to say, he will say to Kevin's face. They've advertised a "debate" on this show, so let's get to that. Kayla knows what he means by that. It is the two men who will once again face off for the WWE Intercontinental Championship next Friday, Big E and Apollo Crews!
Big E and Apollo Crews join Talking Smack!
Big E points out that his music gets played, not Apollo's. Kayla wants to say congratulations on SmackDown over former Intercontinental Champion, Sami Zayn. But she will say what she is sure everyone was feeling on SmackDown. Watching these two, who have been friendly, it was so hard to watch them at each other like that. She doesn't like it. Is this awkward sitting next to each other right now? Big E says it's fine. They're here for competition. Big E will say he's known of Apollo doing extra work in 2011, then later on. Big E had never seen anything like Apollo, with his strength, build and athleticism that Apollo has proven over and over.
But Big E has not worked over 8 years to get this singles run for Apollo to just slide in here, fun 'n' games. Big E is here to make money and win titles. Big E likes Apollo, but this is not Apollo's time. Apollo is deserving of the opportunity, but if he thinks he'll just come and beat Big E when 2021 is his year, no. All that friendship is still here as Big E beats him up. But what happened last week? Doesn't Big E think that was closer than it should've been? Did Apollo win? This isn't horseshoes. Apollo says he respects Big E, and even looks up to him. Apollo admires everything Big E has done. But Apollo is coming for the title because he has to have it. He needs it!
Well maybe get it from someone else, but this isn't the time. Apollo will stand there and shake Big E's hand as he tells him he told Big E so. Big E says Apollo is great but he's not Big E. Not to be rude, but Apollo can't do what Big E can do. Big E is Big E, Apollo is Apollo. They shake hands and Heyman is disappointed. What, he wanted them to brawl here? YES! Kayla says Heyman plays side but Heyman says he plays the side of the winner. All this respect and admiration means squat when they get in the ring. They don't really like each other that much, that's just the sportsmanship talking.
Heyman puts it this way: New Day was on top for YEARS, and deservedly so. All that merchandising. But did Big E ever turn to his "buddy" here, and tell him, "Let me get you in on this." Apollo's kids' college funds would've been taken care of just like that. But no, Big E wanted it all to himself. And when or if Apollo wins that title, do you really think Apollo will just hand Big E the belt and say, "I want your children to see you as a champion." They're both going to learn that sportsmanship is for LOSERS. The winners believe that hatred is a far better emotion in the ring than love and respect. Big E says that's a "lovely" speech, but nice try. But Apollo seems to think Heyman has a point. Apollo leaves and Big E has a lot to think about now. Kayla wishes both men good luck and Big E heads out.
Kayla turns to Heyman and wonders why he's been giving pep talks to both men. Heyman just tells the staff to pick up the mic that Big E rudely left behind. Apollo is fine because the emotions are understandable, but Heyman apologizes for what Big E did. Kayla has no idea how to handle this kind of Heyman. Heyman then points out how we can call this "Talking Smack" but Kayla doesn't encourage the smack talk. Why not just call this "Talking Nicely" then? Moving on, Kayla welcomes the new duo of second generation superstars in the Queen of Harts and the Daughter of Superfly!
Natalya and Tamina join Talking Smack!
Kayla loves Natty's outfit, it's very race car driver. But congratulations on the win over Liv Morgan of the Riott Squad. Natty is the #BOAT, and that victory felt great. Natty's career has torn her between the girl next door and the killer wrestler inside, and SmackDown gave her that chance to be the latter. She really wanted to break Liv's legs. Kayla brings up the surprise team up of Natty and Tamina, but it's working. What is it that brought them together? They're veterans in the division, locker room leaders, have been here for over a decade, but why do they feel this pairing is going to shake things up?
Natty says that Tamina will agree that their combined experience makes them very dangerous. Being from the greatest bloodlines, the Hart Dynasty has so many hall of famers, from grandfather Stu to her late, great father Jim the Anvil, to her uncle Bret and uncle Davey Boy the British Bulldog. Then there's Jimmy Snuka, another hall of famer. It's just natural this greatness comes together. Tamina can't even understand why Kayla would ask that. Natty says Kayla means well. Kayla asks about their time here in the WWE, how Tamina has yet to hold a title. Wow, straight to the point! If that's what makes someone up here, well…
Natty says Tamina has been held down and that is going to change. When Tamina aligns with the #BOAT, Best Of All Time, the perspective changes. Tamina is destined for greatness and Natty is proud to have someone like her watching her back! "She is a 6′ 1″ Samoan princess that will KICK YOUR ASS! Any more questions, Kayla?" Kayla knows there are six women so far who have declared for the Women's Rumble, not these two yet, but it is every woman for herself in that match. There is only one SmackDown Women's Championship, will that get in the way of this new partnership?
Natty says that is actually a good question. Tamina isn't so sure, but Natty says Kayla is unfocused. They're both going to be excited to be in the Rumble on the road to WrestleMania. But they're missing the fact that Natty and Tamina are the best of the best, no one is better, and their track records back that up. Natty is the BOAT, and she would not have someone in her corner that isn't great. Kayla apologizes for any disrespect they perceived and wishes them luck. Natty and Tamina think Heyman looks great. Natty says Kayla looks good and Tamina thinks not so much. Heyman says if Natty's the #BOAT, this team should be the #YACHT: You Are Crazy, Hot and Terrorizing! Let's get that on paper. Natty even gives Heyman a kiss on the cheek before she and Tamina leave.
Kayla has no good way to segue but we all know the guest that is left: The Prizefighter!
Kevin Owens joins Talking Smack!
Kevin sits right down by Heyman and says we don't need to play his music or applaud. Kayla is just happy to see him back. Kevin insists Heyman start. Heyman looks to Kayla and she waits on him. Heyman looks back to Kevin, prepares himself, and says, "You outsmarted us." Heyman has to hand it to Kevin and Pearce. After 30 plus years, not a lot of people have pulled over something on him. Heyman's pulled stuff over on others, but Kevin got a good one there. This is basically checkmate. Well played. So devious yet straightforward.
"Card subject to change" and finding suitable replacements are at the sole discretion of WWE management, Kevin hid in plain sight yet they didn't see it coming. "It's brilliant in its simplicity!" Heyman admires the hell out of that move, maybe even envies it. "But not comes the consequences. And the consequences are the Last Man Standing match at the Royal Rumble against Roman Reigns." Heyman is the Special Counsel, and in that role, when Roman plucked Heyman from obscurity, Heyman's contribution to Roman's greatness is civility on the surface, and the explosiveness of aggression when Roman gets in the ring and has the title that seats him at the head of the table.
Heyman cannot control Roman's rage. "There is no civility. He's going to explode." Now, "shooting from the hip," when Heyman was in charge of Raw, he got Kevin out of a lot of jams that he got himself in, but Heyman liked that about him. Heyman says another time, another place, another situation, Kevin would be a first-round draft pick Paul Heyman Guy. Kevin signed the contract to fight in the Last Man Standing match, and that must scare him because we know Roman will hurt him, "beat you fugly," and put Kevin in an ambulance after a match that ends because Kevin cannot stand after the beating received "from a Samoan who is not that manage generations removed from savage."
Heyman predicts that Kevin will say to himself in that ambulance, "Well, I know I'm not in Heaven, because God doesn't love me. Not after the sins that I besmirched upon the Tribal Chief. This must be Hell." Kevin is going to Hell. And then Kevin will think that Hell looks like Florida. Kevin chuckles as Heyman continues. Heyman is trying to find the silver lining in this. Heyman wants Kevin to be on SmackDown, SmackDown needs his star power, but then Kevin stood up to Roman. And everyone will talk about that for a long time to come. "You made it. You're a hero. But that heroism comes with a price, Kevin." And that will be paid at the Rumble as Roman makes sure Kevin will not stand up again.
Kevin laughs a bit more, and that confuses Heyman. Kevin says the "card subject to change" thing always pissed him off. Does Heyman know how badly Kevin wanted to see Razor Ramon VS Jeff Jarrett? But nope, card subject to change, Goldust VS Henry Godwinn! It was a great match but it wasn't Ramon VS Jarrett! But then over 20 years later, "card subject to change" helps Kevin, that's poetic justice. And Kevin heard what Heyman said and he wouldn't disrespect Heyman by ignoring him. But the only Hell is listening to the (BEEP) Heyman spews!
Heyman saved Kevin from jams on Raw? Kevin doesn't remember it that way. Kevin was saving Heyman from jams when the show wasn't going how they wanted, and how it wasn't compelling, and someone needed to make some magic. Who did Heyman run to and beg? KEVIN. And how many times did Kevin let Heyman down? NEVER! Kevin's been a Paul Heyman Guy since 1998 after discovering ECW. Just because they never worked in those "parameters," Heyman has helped Kevin more than he knows. And for that, Kevin will be grateful.
But all this stuff about what will happen at the Rumble and about Roman's anger, all of that is as sincere when Kevin would go to Heyman these last five years and ask to fight The Beast and Heyman would just go, "I'll talk to him about it." It never happened. Heyman didn't care, just like he doesn't really care here. But that's fine. Because at the Rumble, it IS Last Man Standing. Look to the ThunderDome screens. Kevin wants to show us but the cameras don't move. But that spot over there just a couple weeks ago, Kevin was thrown off. Roughly 13 feet up. Kevin wasn't here last week, not because he didn't get back up but because he did, and management wouldn't let him. Kevin listened that time because an extra night home is always nice.
But Kevin doesn't want to be a hero, he just wants to be Universal Champion. So here is what's going to happen. After the show, Heyman will leave this table, call Roman, because Roman surely got out here because Roman doesn't wait around. Kevin says that just as Heyman likes him, he likes Heyman, so he won't make Heyman a messenger. Kevin will deliver this message face to face next Friday on SmackDown. And now they're done. Kevin puts his mic down and gives Heyman a hard smack on the shoulder before leaving. Talking Smack ends with that, will Kevin be Universal Champion the next time he's on?
---
My Thoughts:
A very good Talking Smack! I find it interesting that Big E would say he's here for the money and titles but is still willing to have friendly competition. Those seem like contrary sentiments, but then Heyman gives another great promo to them, and Apollo is the one agreeing. I said for the SmackDown article that it'd work out for Apollo to go Heel, and this made it seem very likely that that's happening. Natty and Tamina had a good segment, though Natty did most of the talking for the two of them. Though what speaking Tamina did worked for her. I know we're heading for the Rumble, but I feel like Kayla should've suggested a shot at the Women's Tag Titles first, because they're trying to be a tag team. WWE main roster really doesn't know what they're doing with the Women's Tag Division, do they?
But the best segment, because of how it relates to the Roman Reigns story and has Kevin Owens, was the Kevin Owens segment. Heyman gave another great promo and Kevin had a great response. And honestly, it is a brilliant idea to use "card subject to change" in story, when normally it's a shoot disclaimer that someone can't make the trip. Kevin setting up a segment for next week, it's meant to sound like things might turn into a brawl, but I feel like they'll find a way to keep things from turning into that. Pearce is still a WWE official so maybe he uses his authority to thwart Roman's rage and influence.