Ronda Rousey Reportedly Informed WWE Of A 'Break' Back In November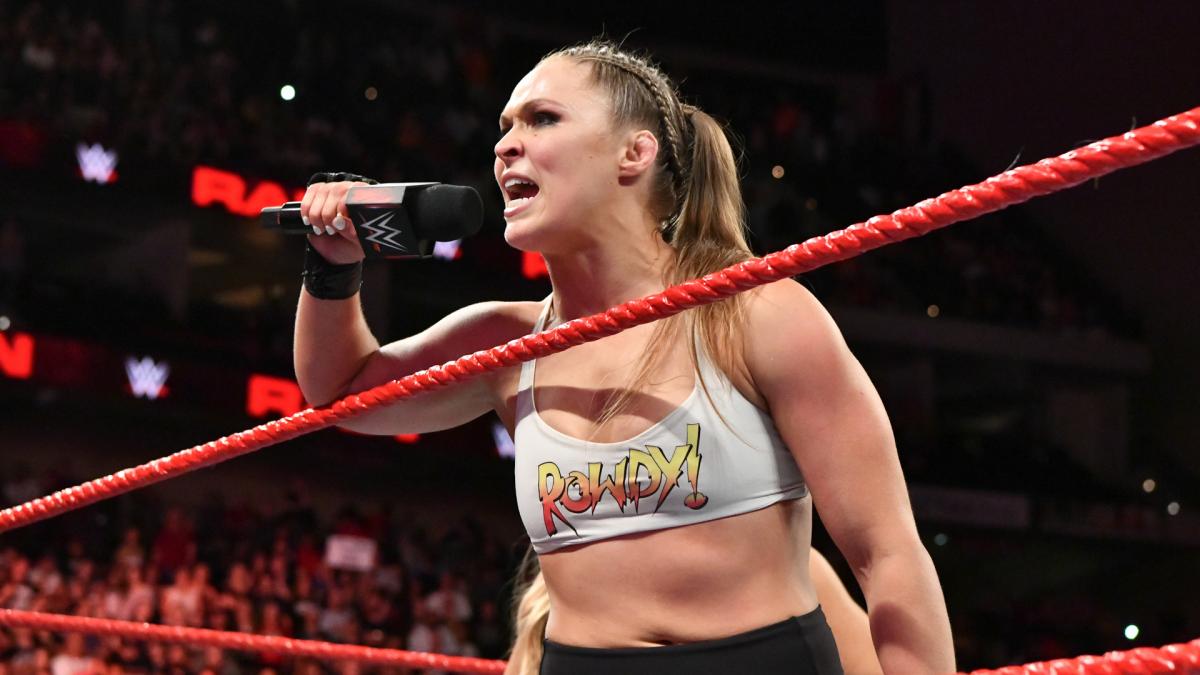 An update on Ronda Rousey possibly taking time off after WrestleMania!
Today the talk of the wrestling world is arguably the news that reigning RAW Women's Champion Ronda Rousey could be taking some time away from the WWE following WrestleMania in April (see the story here).
'The Baddest Woman on the Planet' has had much more of a road schedule during her tenure with the company than most fans expected and with her being pretty open about wanting to start a family "soon", there's been an update regarding the situation.
According to Pro Wrestling Sheet, Rousey informed company officials back around Survivor Series in November that she would be "likely" be taking a break after WrestleMania, something that is said to not be definite. Additionally, it's being said that WWE was open to.
Now of course this story has led some to start speculating that she could be on her way to All Elite Wrestling, but these are completely unfounded as it should be reiterated that Rousey is under a multi-year deal with WWE. Stick with The Chairshot for further updates as they become available.
Chairshot Wrestling News Shuffle: Cody Rhodes Using WCW Gimmicks, Alexa Bliss Injury Update, New Day Leaving WWE And More! (3/21/2019
News here! Commentary today on Cody Rhodes using WCW gimmicks, New Day leaving WWE?, Alexa Bliss injury update and more!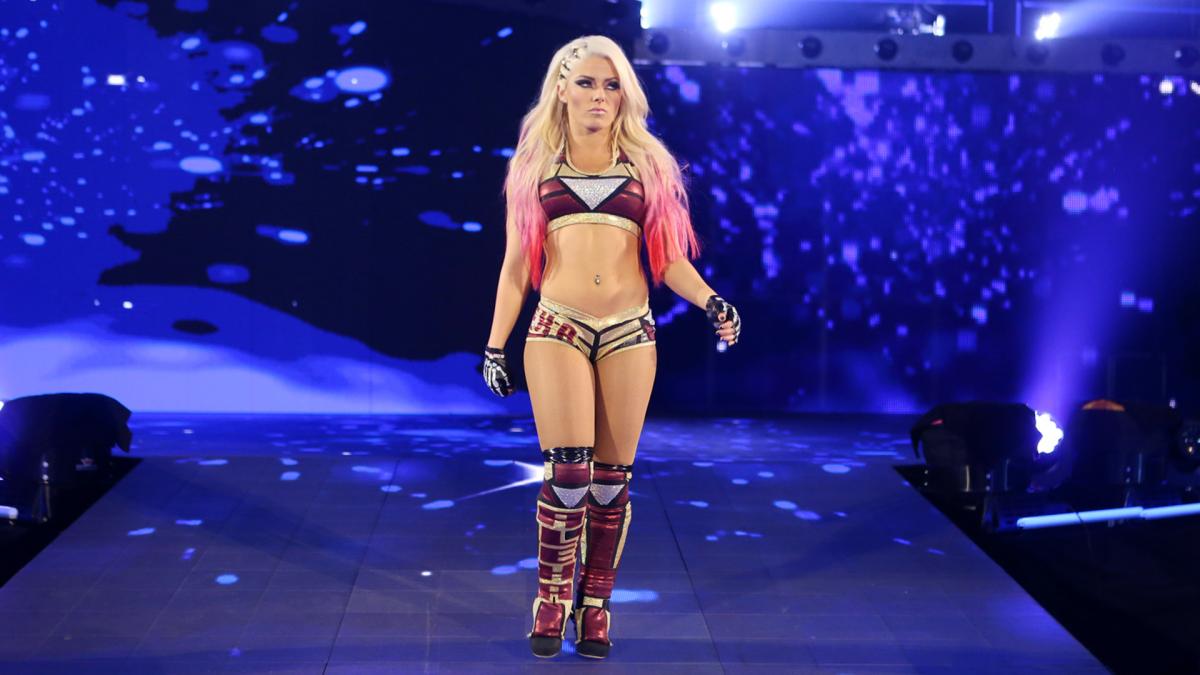 News here! Commentary today on Cody Rhodes using WCW gimmicks, New Day leaving WWE?, Alexa Bliss injury update and more!


Cody Rhodes Applies For WCW Related Trademarks
While not overly newsworthy, but something that is rather interesting; Cody Rhodes has applied for trademarks for "Bunkhouse Stampede," "Bash at the Beach," and "Battlebowl." As many wrestling fans may know, all there of this names are former WCW/NWA pay per view and event names. Cody's father, Dusty Rhodes, was the creator of the Bunkhouse Stampede and Battlebowl matchups.
Jason's Take
I am going to hate on AEW a bit here. If they are trying to change the world, and do something new, why even revisit the past? I get the fact that these are events long forgotten by the WWE, but why revert to the past? It does not make you innovative and world changing by doing so.
New Day Leaving The WWE?
The Tuesday episode of SmackDown Live initially saw Kofi Kingston win his gauntlet match and the right to face Daniel Bryan for the WWE Championship at WrestleMania. However, at the conclusion of the match, Vince McMahon added an additional opponent in Daniel Bryan. Bryan would go on to defeat Kofi, thus ruining his chance at a title match at WrestleMania. Throughout the day, Big E and Xavier Woods have hinted at leaving the WWE.
We have kept other skills on deck for a reason…. pic.twitter.com/3B2IrqKqrE

— ✈️ GDC Wed/Thurs✈️ (@XavierWoodsPhD) March 20, 2019
— Florida Man (@WWEBigE) March 20, 2019
Jason's Take
Both videos/promos are very heartfelt, and there is probably a mixture of a work/shoot to both of them. I expect that this is a work, and the New Day won't be leaving the company anytime soon. My thoughts are this all is storyline leading up to Kofi getting a match against Daniel Bryan at WrestleMania. The writing works, but I don't know why they are taking this approach.
WWE Moves It's Headquarters
WWE sent out a press release today announcing that it will be moving headquarters, it stated:
STAMFORD, Conn.–(BUSINESS WIRE)– WWE (NYSE:WWE) today announced that the company will move its global headquarters to a new office complex at 677 Washington Boulevard in Stamford, Connecticut. This move will allow the company to bring together its operations, including its production studios and corporate offices at its new site.
"One of the most important elements necessary to execute WWE's long-term growth strategy is world-class talent collaborating seamlessly to create compelling content. Our workplace initiative will be the foundation to meet these objectives and underpins our ability to deliver long-term value," said George Barrios, WWE Co-President.
The new headquarters will provide the company with work space suited to its growing and evolving workforce. The site in Stamford's central business district provides greater access from various means of transportation, floor plans which are well-suited to producing video content and greater flexibility in workplace design. The Company anticipates that it will move to the new headquarters in early 2021.
WWE will lease the space for an initial term of approximately 16.5 years commencing no earlier than July 1, 2019, with five five-year renewal options thereafter. The lease will be accounted for as a finance lease, with the creation of a lease obligation (equal to the present value of future lease payments, which would result in the recognition of interest expense over time) and a right-of-use lease asset (equal to the lease obligation less tenant incentives, which is depreciated on a straight-line basis through depreciation expense). Accordingly, the accounting for the lease agreement is not expected to have a material impact on Adjusted OIBDA. Depreciation expense associated with the right-of-use asset will be reflected in operating income. The Company's capital expenditure guidance reflects this initiative. That guidance estimated capital expenditures of approximately $70 million to $90 million for 2019 with continued spending in 2020 above the historic range of approximately 4% to 7% of revenue. Additionally, the company expects to sell its owned and operated corporate facility at 1241 East Main Street, exit its leased spaces at 1266 East Main Street, and will evaluate options for its production studio facilities at 88 and 120 Hamilton Avenue based on strategic, operating and financial considerations.
Plans For Asuka At WresleMania Revealed
I have talked about the rumored plans for Asuka at WrestleMania over the past few whether it involved a potential one on one match with Lana, Mandy Rose, or Lacey Evans. However, the questions have been answered. On next week's SmackDown, Carmella vs. Naomi vs. Mandy Rose vs. Sonya Deville will face off in a Fatal 4 Way match with the winner taking on Asuka for the SmackDown women's championship at WrestleMania
Jason's Take
The Fatal 4 Way will be a great match, and I expect Mandy Rose to come away with the victory. As an early prediction, I expect her to walk away with the SmackDowntitle at WrestleMania as well.
Alexa Bliss Injury Update
With minimal appearances wrestling the past few months, many have wondered if Alexa Bliss has been re-injured. Other than her Royal Rumble appearance and tag team tournament match, she has been hosting A Moment Of Bliss rather than competing in the ring. Alexa spoke with Asbury Park Press, and her in ring status came up as a topic. Alexa replied with:
"I've been doing live events," she said. "It just depends on how I'm being used on 'Raw' that day. One day I'll have a match and one day I'll have a 'Moment of Bliss,' it just depends on what helps what story get across."
Jason's Take
I think Alexa does very well as a show host on RAW, and this is more of a creative having nothing for her at the moment until after WrestleMania. I responded to a post on the Chairshot Facebook page (which you should be following) that Alexa should be in a role managing Elias. Elias has been chasing potential WWE gold for some time, and who better to lead him to the promise land. Remember, it was Bliss who lead Blake and Murphy to tag team gold in NXT.
A Magical Interview With Malaysia Pro Wrestling (MyPW)
Learn more about Malaysia Pro Wrestling (MyPW)!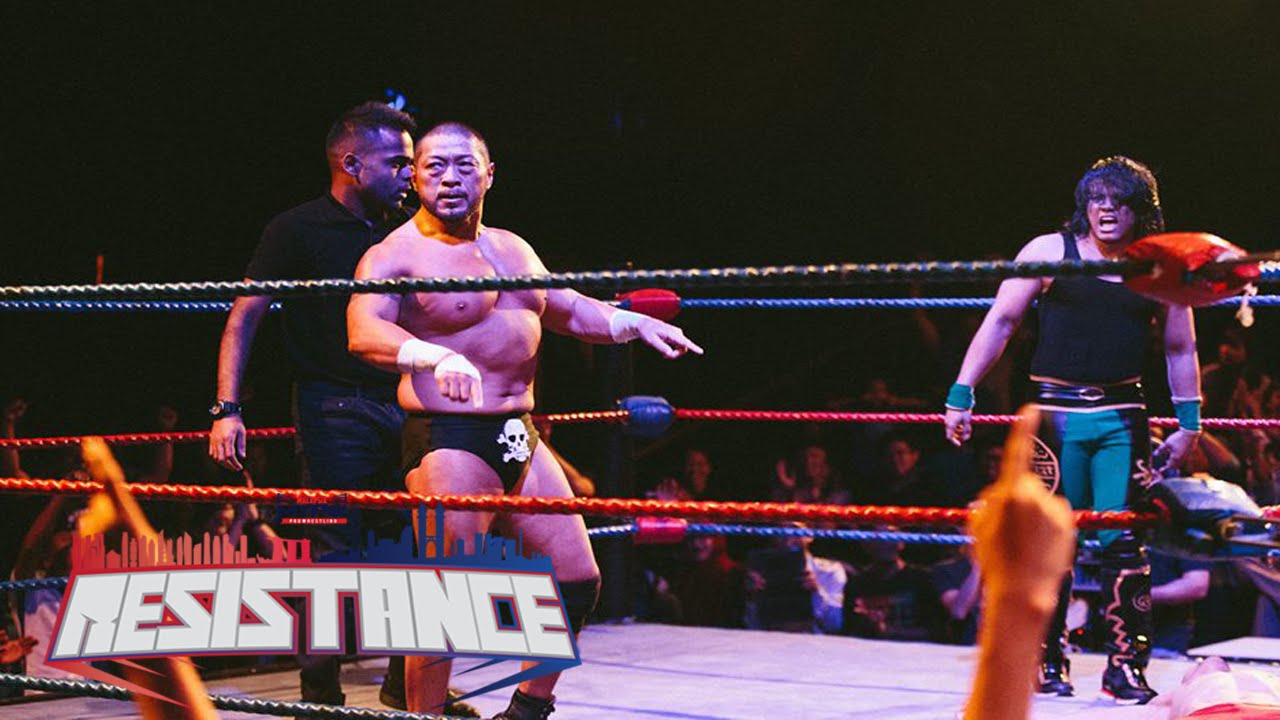 This evening was a special event for me, as I was working on my next article. I was in the mist of researching one of the rising stars in Asia, Malaysia Professional Wrestling (MyPW) and the promotion's representative quickly replied to my initial contact over Facebook.  It is important to understand the story of such promotions and with the gracious opportunity before me, I seized the moment to conduct the following interview.  I can not thank Malaysia Pro Wrestling enough for taking time out of their schedule and agree to this with no prior warning.  I will always be in their debt.
SC: Thank you for spending time to speak with me.
MYP: It is a pleasure, we are truly grateful for any feedback we can receive from our fanbase.  It is very important to MYPW to maintain strong relations with our fans.
SC: Since most fans in the United States are unfamiliar with your promotion, please tell us about how Malaysian Pro Wrestling began.
MYP: Professional wrestling has always been popular in Malaysia, beginning in the 1980s with the World Wrestling Federation (WWF) and World Class Wrestling (WCW).  Fans in the country couldn't attend live events, so we established fan clubs which became a tight community.  Our founder, Mr. Ayez Shaukat Fonseka grew up being a fan, but believed our fans deserved a promotion of our own.  In April 2014, Malaysian Pro Wrestling was born.
SC: The fanbase sounds remarkable.
MYP: It is true, we didn't just meet to watch events on television.  We also coordinated with each other for other activities.  We became more than friends, we became family.
SC: What were some of the challenges MYPW faced during those early years?
MYP:  Malaysia didn't have a wrestling school or a professional trainer in the beginning.  One of our volunteers, Mr. Shaukat took a three week course under Rick Drasin (trained by WWE HoF Mae Young) and he found a mentor in form of Dr. Tom Prichard.  Mr. Shaukat became our head trainer and we began as a wrestling school.   It took two years before we were able to hold our first event in 2016 MyPW Uprising.
SC:  What are some of the biggest challenges MYPW faces today and how do you overcome these?
MYP: 
The biggest challenge has always been our financial limitations. 
We literally practice the word "independent" or "indie" for short.  We are unable to attract sponsors as well. The promotion is single handedly funded by our co-director, merchandise sales, and tickets to cover the show venue.  As for the developmental center, the running cost is covered by the monthly fees.
SC: What do you see as your greatest accomplishments?
MYP: I humbly am not sure, however our talent has worked extremely hard to provide top level entertainment at every performance and our fans demonstrate their appreciation by filling our shows most of the time.  This success has provided us opportunities to appear on local news stations and several talk shows.  We have also been able to expand our fan base across the Asian and Pacific regions including Australia and the United States.