Steve Cook's 2012 WWE Royal Rumble Road Trip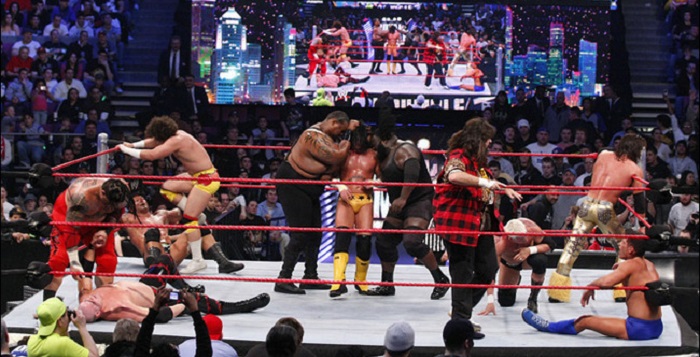 Steve Cook takes you on a stroll down memory lane as he attends the 2012 WWE Royal Rumble live and in person!
It's Royal Rumble Week! If you're anything like me you get nostalgic during these huge events in the wrestling year. We can't help but think about some of our favorite Royal Rumble memories. Ric Flair winning the WWF Championship in the 1992 Rumble still rates as my favorite match ever. I watch it at least once or twice a year. Stone Cold Steve Austin's various Rumble victories were a highlight of my teenage years. I think I can mention now that I watched them on a black box of questionable legality.
The one I remember most has to be the 2012 Royal Rumble. Internet experts might not agree with the idea of it being memorable. 2012 wasn't one of the more well-received editions of the event. I might not remember it either if I wasn't there. Oddly enough, I still have many fond memories of my trip to St. Louis. Since I was nowhere near sober for most of the weekend, this surprises me.
I thought it would be fun to dip into the archives and take a look back at that trip. The following originally appeared in the 02.01.12 edition of News From Cook's Corner. If you'd like to read more of my classic writing, or even more of my recent stuff, 411mania.com has plenty of both.
---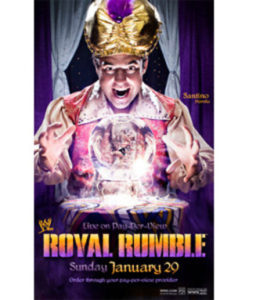 The Royal Rumble has always been one of my favorite events of the year. There's nothing quite like the Rumble Match, where thirty wrestlers enter in intervals to determine who will challenge for the WWE or the World title at WrestleMania. I've always wanted to see it live, but never had the opportunity until this year. The Rumble was in St. Louis, Missouri, which is a couple of states over from where I live and a couple of hours from the home of my Offtheteam.com podcasting partner and best Internet friend, Trent "The Penguin" Howell. I hadn't seen ol' Trent in person since we went to a Raw house show back in 2004, so going to the Rumble with him seemed like a darn good idea.
I spent a lot of time before the trip worrying about the weather for the 6+ hour drive to Cape Girardeau. Weather is always an issue in this part of the country this time of year, but I was blessed with clear skies and decent temperatures for the trip. Saturday night in Cape was pretty fun, we hit a couple bars once Trent finally got the headlight on his motor vehicle working after two trips to an auto part store. Trent's wife joined us later in the evening and she was even cooler than he said she was. If you think AJ's attractive you'd like her, as they're the same size. Better-looking face too. Trent did good there.
On Sunday we headed up to St. Louis and set up camp in Harrah's. I haven't been to too many casinos in my day, but I might have to make that happen more often because the vibe there was awesome. Even if they rob you blind they're really nice about it. They'll give you a bottle of water when they close the bar at 3 AM. (By the way, if you've listened to our OTT podcasts and think we're ridiculous, you should hear us talking sports & politics at 3 AM after a long, long night.) The chicken fingers I had at 2 AM really hit the spot. Making things even better was the fact that they were having a Chinese New Year's celebration and the place was full of fine Asian chicks. Chinese New Year's is my new favorite holiday.
But you're not here to read about my casino adventure with the Penguins, you want some Royal Rumble thoughts! We were joined for the show by Trent's friend Shawn and Andy Critchell, Larry Csonka's Monday night 411 on Wrestling co-host. Andy is a very jovial fella and went absolutely crazy for Mark Henry, so he was pretty much what I expected. Good dude. I thought the crowd was really good but apparently it didn't come across that way on TV for whatever reason. It was a pretty smart crowd, one that started chanting about how Cena sucked before the show started. The people around us were pretty good…there was somebody in front of me that held up a sign early on, but I approved because it said "I Paid To See Daniel Bryan". If you want to block my view for a couple of minutes during a three-hour show I won't mind if you have something that's worth saying. I thought the crowd was a lot better than the crowds I've been part of in places like Cincinnati & Lexington, where people actually don't respond to much of anything. People were reacting to stuff here, and all of us were going crazy at various points in the show.
Dark Match: Yoshi Tatsu d. Heath Slater
This would have fit right in on Superstars for sure. It wasn't spectacular or anything, but both guys worked hard and it definitely wasn't bad. Yoshi was quite popular with the crowd and Heath got a good heel reaction. For all I know this might actually be a feud on NXT. I like Yoshi a lot, and Heath's going to be around for awhile because he's good at making other people look good.
Triple Threat Cage Match: World Champion Daniel Bryan d. Big Show & Mark Henry
With Mark Henry hurt and Big Show reportedly hurt, it was on Daniel Bryan to put on a show and he did just that. D-Bry got a hell of a mixed reaction from the St. Louis crowd, as boos dominated his entrance but there were a few loud "DANIEL BRYAN CLAP-CLAP-CLAP-CLAP-CLAP" chants during the match. Like I told Larry (Csonka) people can't say that he doesn't get a reaction now. Well, they can say it, but they're wrong. I question the reports of Big Show being hurt because he looked pretty good here and even got his 450-pound butt on top of the cage. Nice story here, with Bryan constantly trying to get out of the cage early, getting some offense in later, and a great ending sequence with Bryan hanging off the wrist of Big Show. Eventually he fell to the floor and retained the title, and I screamed about how that was my boy D-Bryan. Watching Critchell mark out for Mark Henry in person was quite the experience, and I don't know what he would have done if Mizark had won.
Beth Phoenix, Natalya & the Bella Twins d. Kelly Kelly, Eve, Alicia Fox & Tamina
Watch the FULL 8-Diva Tag Team Match from the 2012 Royal Rumble! Courtesy of the award-winning @WWENetwork! pic.twitter.com/H2khVWCF7I

— WWE (@WWE) December 31, 2016
I wasn't sure how they would get the Divas on the show, so we probably should have seen this match coming. This had Kelly Kelly doing a freaking cross-body off the top rope to the floor, so it was better than any Diva match I'd seen in quite awhile. Also, it was nice to see that Beth Phoenix is still alive and they actually had her win the match. Guess it's time to build her up for her next challenger.
John Cena vs. Kane – Double Countout
I wasn't feeling this at all going in, and the match & aftermath only made things less interesting. The Cena crowd response was interesting, as they got the LET'S GO CENA/CENA SUCKS chant going a couple of times (For the record, Critchell chanted the former while Penguin and I chanted the latter), but when that wasn't going on nobody really knew what to do. Match was pretty much what you'd expect, then they went to the back so Kane could drag Zack Ryder out of his locker room and Tombstone him. I had a feeling something would happen to Zack when I saw that he had his own locker room. I guess it was nice that all the people that bought Broski headbands got to see their guy, even if he got Tombstoned.
The stretcher job seemed like a good time to get a t-shirt, but the Royal Rumble XXL shirts sold out. I probably should have seen that one coming. Fortunately I got back in time for the next match…
Funkasaurus d. Drew McIntyre
I was happy when Drew came out, then Funkasaurus came out and I lost my shit. You can't help it, that song will get stuck in your head for days and how many chances will you have to dance along with a Funkasaurus? Hell yes I did the Dactyl arms. I got my Funkasaurus entrance so I didn't have to start a riot or anything. Good times. I love the Funkasaurus and I'm so happy I got to see him do his thing live.
There were quite a few people wearing their James Laurinaitis St. Louis Rams jerseys at the show, but that didn't stop John Laurinaitis from getting booed out of the building when he came out. He had to wear the sleeveless ref shirt so he could show off the guns!
CM Punk d. Dolph Ziggler
Underrated GEM of the day: CM Punk vs. @HEELZiggler – WWE Title match. Royal Rumble 2012. pic.twitter.com/9tEVCFyH4C

— Colt – Wrestling Coverage (@WWEColt) April 20, 2017
This got off to a really great start and most of it was enjoyable, but the overbooking at the end drug it down a bit. Of course that was to be expected with Big Johnny out there as the ringside enforcer, but it seemed kind of blah to me. Some darn good wrestling led up to it, but it didn't quite live up to the MOTYC potential that most of us thought it had. Punk was rather popular. Ziggler had a solid performance, but as good as he is I don't think he's quite ready to carry Raw's main title yet. He could be very soon, but he doesn't quite have that connection with the audience.
As somebody who has watched CM Punk & Daniel Bryan compete on ROH shows with about 500 people at the Montgomery County Fairgrounds and at an IWA-MS show in a national guard armory with somewhere around 50 people, it was incredible to see both of them retaining their world championships with 18,120 other people in a huge arena. People often ask me why I bother with that indy wrestling stuff that isn't as slickly produced as WWE or Impact Wrestling, and that's the reason. To see guys like Punk & Bryan go from performing at county fairgrounds & national guard armories to huge arenas…it's a beautiful thing.
Royal Rumble Match
FULL MATCH: Relive the 2012 #RoyalRumble match in its entirety ahead of next Friday's @WWE Greatest Royal Rumble event! #WWEGRR https://t.co/LAQUsUX2YW

— WWE (@WWE) April 18, 2018
It was 55 minutes, so it's best if I cover it in the Raw Thoughts format…
-Miz had a long run in the match and was the Iron Man by a couple of minutes over Cody Rhodes, but he didn't do a whole lot for most of it. He laid on the floor for awhile after R-Truth took him out, then he got back in the ring and laid around most of the time. It's like most of Miz's career…he accomplishes stuff like winning the WWE title and headlining WrestleMania, but it doesn't quite connect the way it should.
-I called Alex Riley being number two, and he lasted about as long as I expected.
-Cody had a much more impressive showing at number four, as he was active most of the time and threw out a pretty good collection of legends. Something tells me he'll be feuding with a veteran at WrestleMania. It might be his brother Goldust, or perhaps his elimination of Mick Foley will lead to something. Either could work pretty well.
-Ricardo Rodriguez was fantastic. I thought it was actually ADR at first because I didn't see just how wrecked the car was. I wonder if WWE expected a "RICARDO" chant.
-Socko vs. the Cobra got a tremendous reaction. I guess Santino started wearing the cobra sock just for that spot. Why not?
-Kofi Kingston needs to be doing something since his tag partner's having issues, and if Sunday's Rumble performance & Monday's victory over The Miz are any indication WWE gets that too. The walking handstand to remain in the Rumble was insane.
-I don't need to see another Khali/Jinder feud, but at least Khali eliminated Jinder from the match. Speaking of which, WWE has some interesting wrestlers on the sides of their semis:
Khali
Drew McIntyre
Beth Phoenix
Kelly Kelly
Sin Cara
Ezekiel Jackson
Kane (without mask)
There are some more I'm forgetting, but there were some interesting choices. They also have a couple of Rock/Cena WrestleMania semis.
-I know some of you guys didn't like having all the announcers in, but the crowd went crazy for Lawler & Booker and booed the hell out of Cole. We were glad not to have to listen to them all night, but it would have been interesting to hear how they handled things when they all got back to the announce table.
-Hacksaw & Road Dogg got huge pops (and apparently Road Dogg still has it), but to me the biggest surprise in the Rumble by far was Kharma. We were actually talking about her earlier in the day while explaining the current storylines to Mrs. Penguin, and weren't sure when she'd be coming back. Good job by her keeping that a secret, and the Implant Buster on Dolph Ziggler was tremendous.
Not a fan of the new Wade Barrett music. He finally had a decent re-mix of his old theme so I guess it was time to change it.
-People in the crowd were getting way too excited over who #30 would be. I told them not to get their hopes up, but no, they were sure that it'd be Batista or Rey Mysterio or somebody else making a big comeback. So they were pretty disappointed when it was Big Show.
-They saved a whole lot of the heavy-hitters for the end of the match, but it made sense to keep Orton's return appearance a bit brief and it was Jericho's first real in-ring action since September 2010. Not that you could tell, because the ending sequence with Jericho vs. Sheamus was the best part of the match. I had no idea who was going to win out of those two, and they showed some damn good chemistry. I'm sure we'll be seeing it again sometime down the road.
-No Hornswoggle. I'm not really complaining, I'm just saying he wasn't in the match.
-Sheamus won! He was one of the favorites to win and the person I went with on the podcast, and he's a fine choice to have in one of the title matches at WrestleMania. I'm hoping it ends up being Sheamus vs. Daniel Bryan, as it'd be pretty cool to have a match that got bumped off of WrestleMania XXVII be one of the main events for WrestleMania XXVIII. I was one of the people that thought Sheamus was getting pushed too soon a couple of years back, but he's proven to be a solid wrestler, a good/unique promo, and he always comes off well as a spokesperson for the company whenever he's doing radio shows & TV appearances. I, for one, will not be hopping off the Sheamus bandwagon anytime soon. Dude does a good job.
-Of course, if he goes against my boy D-Bry I'll have to root against him at WrestleMania. But I won't be too broken-hearted if he gets the win.
-I thought the Rumble match was pretty good overall. The comedy went over pretty well, the stretch with Jericho & Sheamus at the end was awesome, and there was a lot of Cody Rhodes. There were a lot of people in the match that didn't have a chance of winning, I wouldn't rate it as one of the greatest Rumble fields of all time or anything like that. It was still put together really well and had some good spots. You would think that yelling the countdown numbers over and over again gets old, but it really doesn't.
#TBT Otters at the 2012 Royal Rumble! @ascrit, @VPenguin, Snowman, & me in St. Louis. pic.twitter.com/SYOc9CWpa8

— Steve Cook (@stevecook84) January 22, 2015
After the show we met up with a gentleman from England that goes by "Snowman" on the OTT Forums and headed to the Sheraton for drinks. Yeah, he flew in from England so he could see the Rumble & Raw. That doesn't suck. The Penguins and I went back to the casino, and that is pretty much the end of our story. There are more stories, but I think I'll save them for another time…Trent and I are doing a Super Bowl podcast on Thursday night so I'm sure we'll be talking about some of the crazy things that happened then.
If I had to rate the weekend on a scale from 1-10, it would come in at about an 11 because I had so much fun. I can officially cross the Royal Rumble off of my wrestling bucket list. And hey, as Trent said, maybe St. Louis will host a WrestleMania after they build another football stadium for the team they get after the Rams leave. So there's hope I can see one of those too.
——————–
…St. Louis ain't getting no WrestleMania.
Can you believe I still had a full news column after this? Man, 2012 was great if you liked reading lots & lots of words about wrestling.
AJ's Thoughts: Five Potential Returns
With Trips in charge and already starting to bring back some people that didn't work in Vince's picture, AJ got an idea. Who else could we see on the horizon radar?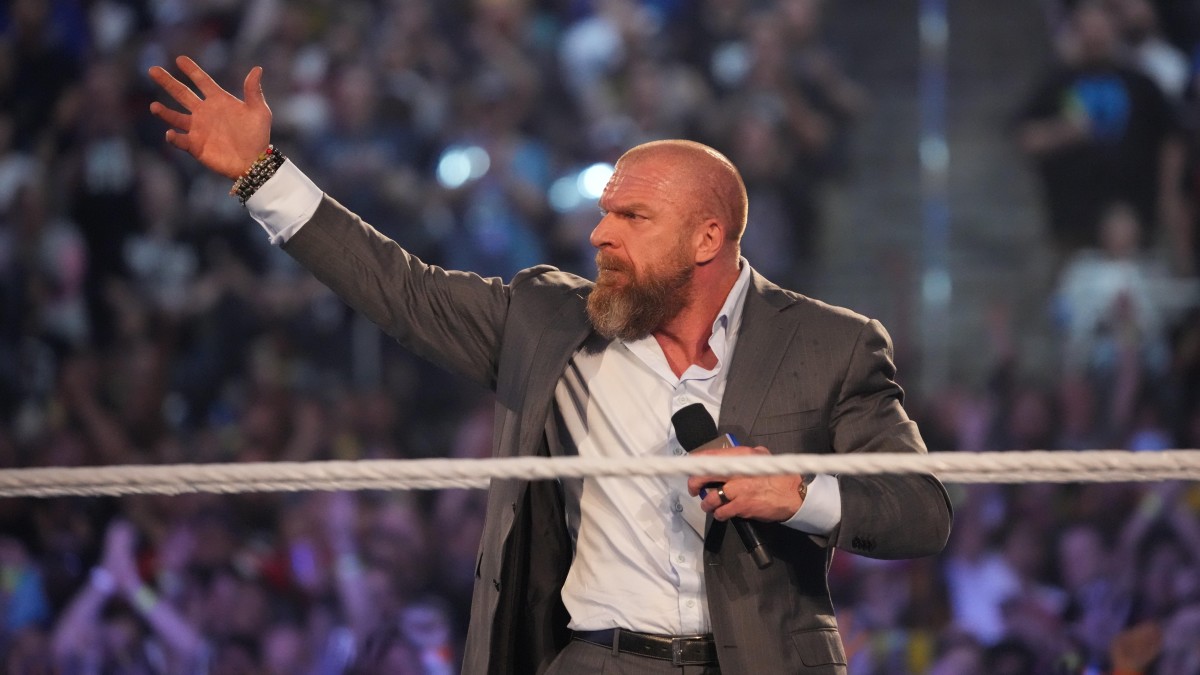 With Trips in charge and already starting to bring back some people that didn't work in Vince's picture, AJ got an idea. Who else could we see on the horizon radar?
With everything going on with WWE, the one thing we have all been hyped about are all of these returns. Dakota Kai made her return at SummerSlam alongside Io and Bayley and now on last SmackDown, Karrion Kross and Scarlett made their returns in a big way against Drew McIntyre and showed the Hourglass to The Bloodline.
With all of that, there have been things in the pipeline saying Triple H's foot isn't off the pedal so these are 5 returns from either NXT, main roster or even Try-Outs that I would love to see happen with the new regime.
1. Johnny Gargano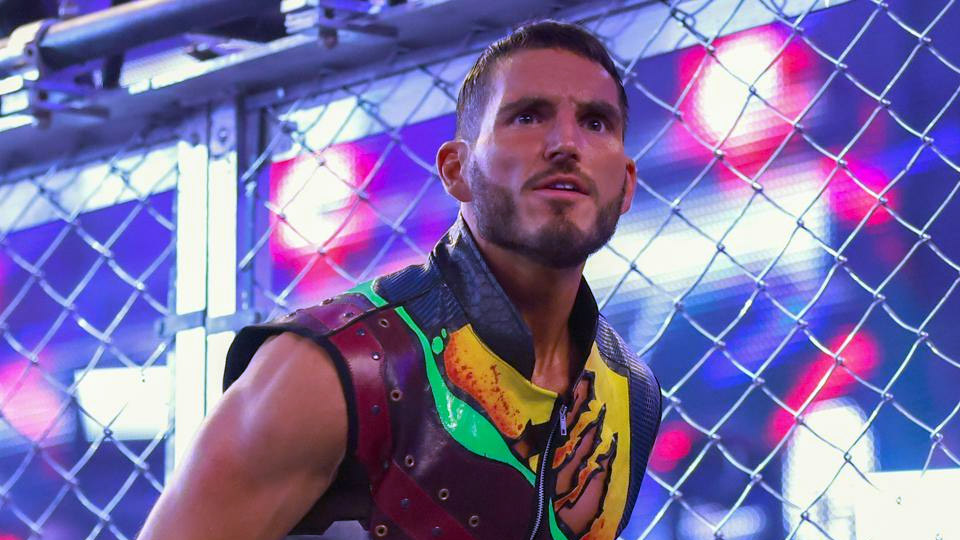 Now this is a name that people have been saying, "Maybe Impact or MLW" but, what about a return? Gargano didn't renew his contract, most likely to be with his family which is a valid and amazing reason, will never disrespect that. If he were to return, there would be a handful of great reasons. Maybe a singles run with the Intercontinental or United States but with Ciampa getting limelight in the main roster from RAW, what if we get a tag team reunion?
WWE is hurting for Tag Teams and what better than to scare off The Bloodline, loosen  the stranglehold of championships with some Do It Yourself action. DIY reunion could be amazing, especially with newer faces showing up to get championship aspirations like Kross and Ciampa. Want to break the hierarchy? Do It Yourself.
2. James Storm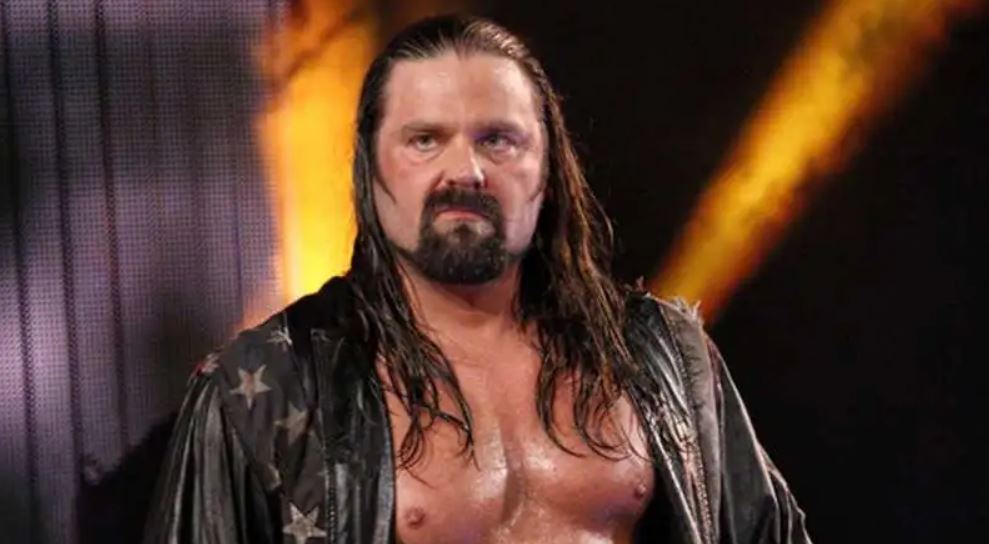 This one is a little bit weird and off. On one hand, who doesn't love the Tennessee Cowboy, Jimmy James Storm? On the other, he is 45 and getting some nagging injuries as of late. So why would I say Triple H should bring James Storm back and give him something for the main roster? One of the things I said for Gargano, we have a lack of something and The Usos might need to watch two things in the rearview.
Watch your Money and your Alcohol.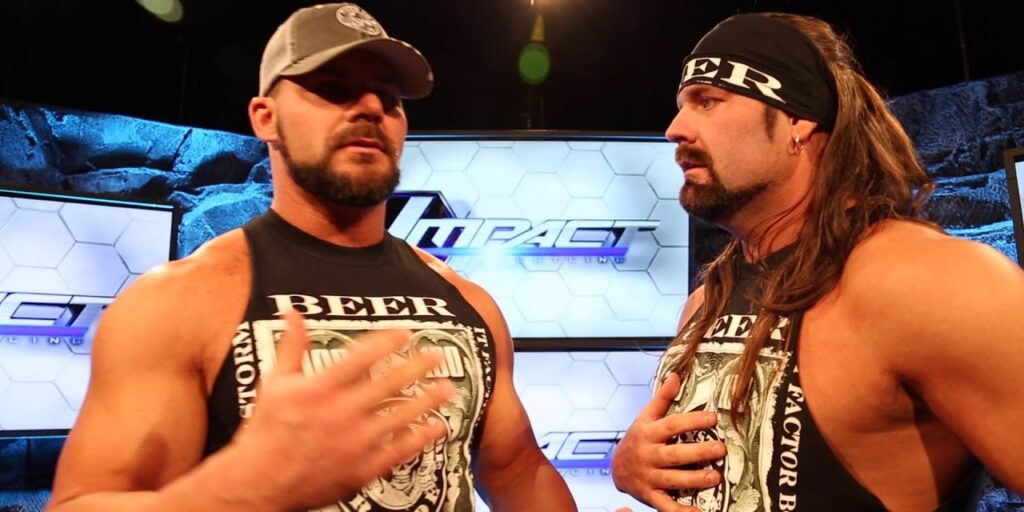 Beer Money showing up in WWE would be amazing in my personal opinion. The Bloodline jump Roode, someone in a hoodie or jacket comes up and jumps them to even the fight and as soon as one Uso remained in the ring, the figure goes down and the old stomping goes off and we hear "BEER…" and Roode looks around and gets hyped up and shouts, "…MONEY!"
3. Big Cass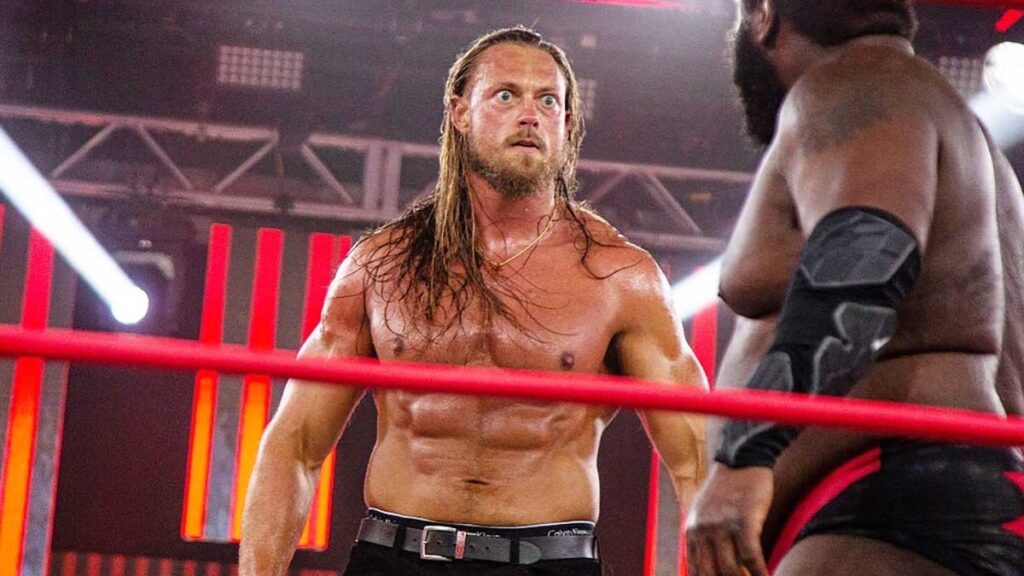 Since his departure from WWE, he has done something I have said since they split him off from Enzo. Take him through the Kevin Nash School of How To Big Man. ROH and Impact are great examples that he actually cleaned up and worked on what he has to do to be good in the ring. He can work the microphone, he can work the ring so we got a new big boy to take on the WWE once again.
Now I could have said Enzo and Cass to rejoin but, I'm sure the antics of Enzo will get Cass in deep water along with the fact that I already made two tag team predictions, we don't need another. Cass brings a lot to the table and was kind of unproven in WWE because he was just the big enforcer to the more charismatic Enzo. Give this man about six months in the ring and you have your next MASSIVE problem in the IC or US Championship scene or even more.
4. Bronson Reed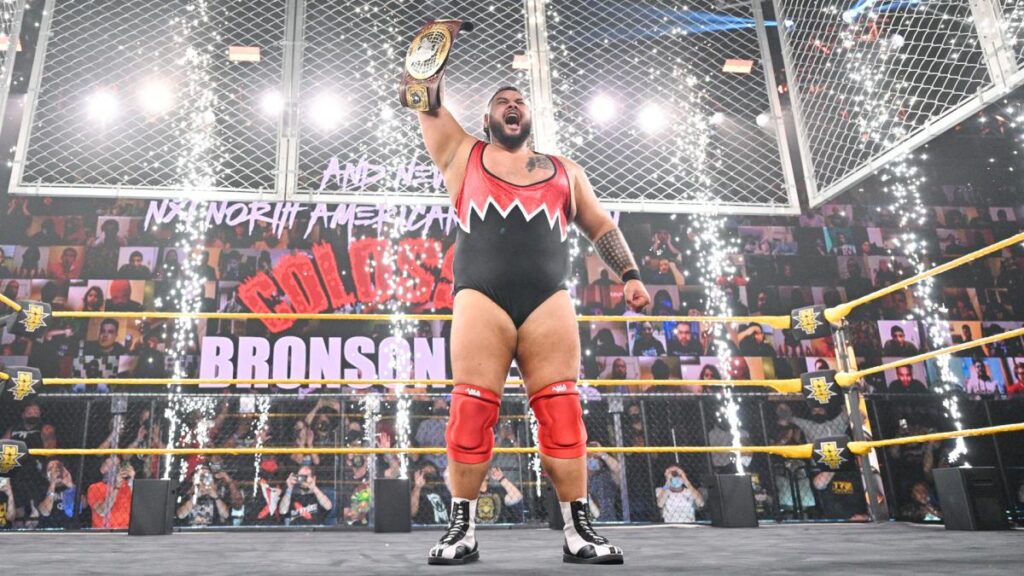 The big man from down under is a former NXT North American Champion. He looked to have a good push going with that championship but he got release. If you wonder where he went… he actually made a pit stop in Impact Wrestling as JONAH with the most fire theme song in recent history I swear… I will link the theme song and Trips… please. Get rights to this theme song. I will be a bigger Bronson Reed fan.
Bronson to me is the weird man in all of this but, I think with Triple H involved, he could get something going for him with a good singles champion run or a big threat to go through like a gatekeeper of sorts. Big boy with a great amount of athleticism? Can't really hate on that considering the last time we saw athletic bigger people were Keith Lee and… what was that one guy? Sherman Tank with a Ferrari Engine…?
5. Bray Wyatt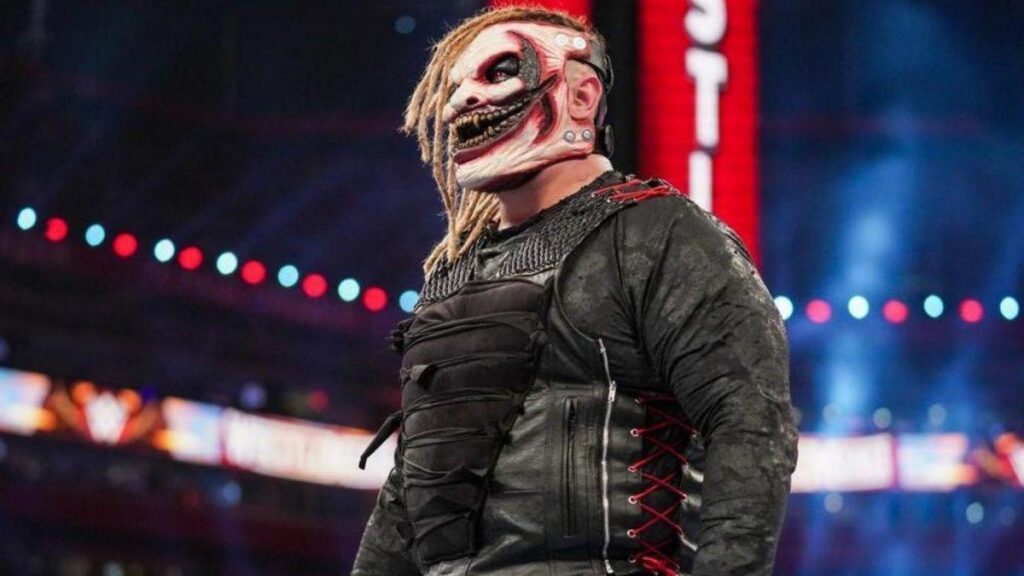 And the last one is the obvious one in all of this. Yes… we have Judgment Day as the somewhat supernatural dark group but we know the true successor of the supernatural and that is "The Eater of Worlds", "The Fiend" Bray Wyatt. This time around, I don't think we will get the Jekyl and Hyde, Mister Rogers gimmick. I believe this time around we get full darkness and mayhem. We get the darkness and the theory of reverting back to your prime.
To make a refresher… Miz went back to being the cocky narcissist after fighting The Fiend. Finn turned back to the Prince and much more. With guys like Edge returning, maybe we see the return of the Heel Ultimate Opportunist, maybe a Fiend fight with AJ Styles to get the TN-AJ perhaps. Possibilities are endless and with a great mind like Wyatt for character and execution, I think Hunter will pick up the phone and Let Him In.
– There are clearly others that I could say, or maybe even didn't think about, but hey, that's the Chairshot way of Always Using Your Head. Those are just five returns that could happen and hopefully you read this before RAW or SmackDown and who knows if I get any of these right, maybe I missed an obvious one or maybe we get a giant signing that nobody thought possible. Let me and all of Chairshot know!
King's Greatest Hits Of Jeff Hardy
As he battles his demons, Chris King looks at some more positive moments in Jeff Hardy's career!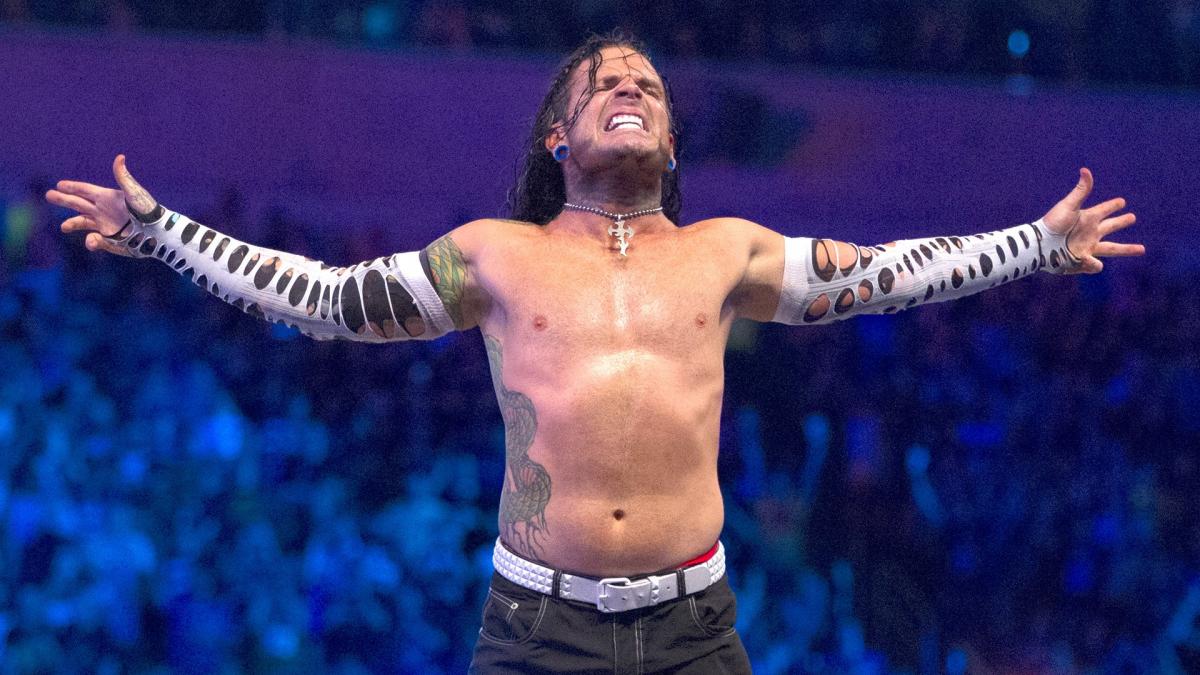 I'm sure by now you've heard the disturbing news that former WWE superstar and recent AEW signee Jeff Hardy, was arrested again for multiple charges including a DUI.  Hardy has had a hard and tragic road of recovery throughout the years in multiple wrestling promotions.
Not too long ago, Hardy walked out on WWE after they were rumored to have offered the former world champion to go to treatment for his substance abuse issues. Hardy refused and said that he was better but, as we saw the demons are still lurking and got the best of him again.
I have seen some nasty comments and even some distasteful memes about the AEW superstar and felt compelled to go against the grain. Instead of kicking a man when he's down, I'm going to put together a greatest hits for the "Charismatic Enigma."
Jeff Hardy & The TLC Match
Everyone can say that Shawn Michaels and Razor Ramon helped innovate the iconic ladder match and you are right, but Jeff Hardy and his death-defying stunts changed the concept of the match forever. The Hardy Boyz vs. The Dudley Boyz vs. Edge & Christian and their iconic TLC match should have their wing in the Hall of Fame. The risks all six superstars took for the adoration of the crowd could have ended all of their illustrious careers. In the words of Vince McMahon, It's such good shit!
Jeff Hardy Earns The Undertaker's Respect
On the July 1st, 2002 episode of Monday Night Raw, Hardy delivered the performance of a lifetime nearly winning the WWE Undisputed Championship from The Undertaker in an incredible ladder match. The young up-and-comer was faced with his greatest task yet, challenging for the most prestigious title in sports entertainment. Hardy showed that without a shadow of a doubt he deserved to be in the main event scene, but came within minutes of defeating Taker. At the time of the match, Hardy was still finding his footing as a singles competitor and earned the respect of the champion and legend.
Swanton Bomb From The Heavens
When I think of the daredevil Jeff Hardy, I can't help but think of this one crazy-as-hell stunt. At WWE One Night Stand 2008, Hardy faced off against the juggernaut Umaga in a falls count anywhere match. This match was so insane as both superstars fought into the parking lot. Hardy is one of the craziest and bravest superstars, hit a Swanton Bomb off a damn stage truck onto Umaga. It's one of the wildest things you'll ever see.
Hardy Wins The WWE Championship 
In 2008, Hardy finally made his way to the main event title picture alongside partner Triple H. HHH was Hardy's mentor in some sort of way which led to the daredevil achieving his lifelong dream of becoming WWE champion. At the 2008 Armageddon pay-per-view, Hardy would face HHH and longtime rival Edge in a triple-threat match for the title. In what was a great match between all three superstars, Hardy delivered a Swanton Bomb to Edge to win the illustrious championship.
Straight Edge Problems For Hardy
The following year, Hardy found himself in the way of young-up-and-comer CM Punk who is looking to make an example out of him. Punk had won the Money in the Bank briefcase for the second year in a row and took advantage of Hardy to win the world title. What started as mutual respect between both superstars changed drastically, when Punk started throwing jabs at Hardy for his drug and substance abuse real-life issues. Punk would form his infamous stable known as the Straight Edge Society. This is a very underrated feud and you should go back and watch it in its entirety. The promos are gold.
The Hardy Boyz Return To WWE
Both Matt and Jeff Hardy found success in multiple other wrestling promotions including Ring of Honor, and TNA during their time away from WWE. Both brothers were struggling with their vices and made poor life choices but straightened up their act over the years. In 2017, the Hardy Boyz would face longtime rivals The Young Bucks in ROH. The following night the adored tag team would make their incredible return to WWE at WrestleMania 33. Matt and Jeff would be named the final team in the Fatal 4-way ladder match for the Raw Tag Team Championships. The pop these two received was insane and very much deserved. They would go on to win the match and win the titles to capitalize on their momentum.
Jeffery Nero Hardy Makes AEW Debut
From 2017-to 2022 Jeff Hardy would find himself pigeonholed in the mid-card title picture. He would have feuds with a plethora of superstars including Samoa Joe, and Randy Orton. Orton and Hardy had a nasty Hell in a Cell match back in 2018. Earlier this year, Hardy was seen running around after the 24/7 Championship, which was disappointing to see. After being genuinely unhappy in WWE, Hardy would make his AEW debut on the March 9th episode of AEW Dynamite. Hardy would come to the aid of his brother and longtime partner.
This week news broke that Hardy had been arrested for multiple charges including a DUI. While it's easy to beat a man while he's down, how about we uplift and try to encourage him to get the help he needs.
As a longtime wrestling fan, I have the utmost respect for Hardy and wish him the best of luck in his battle with addiction.