The Good, Bad and Ugly: NXT 1/2/19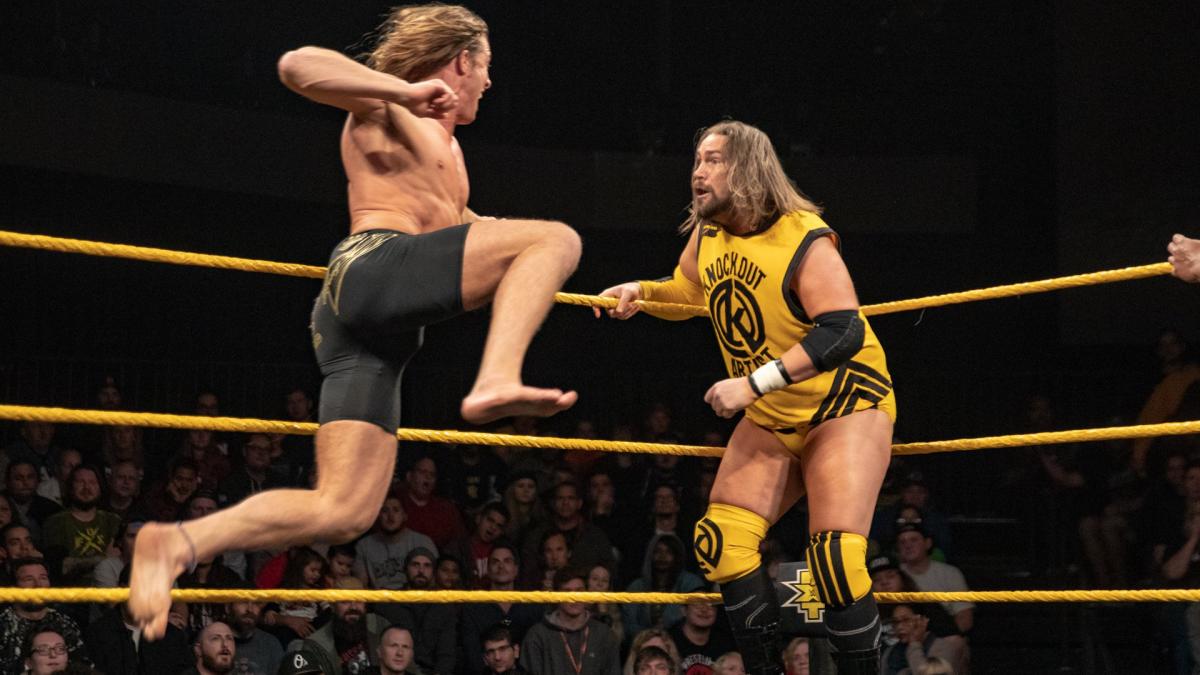 NXT is just unbelievable to watch to almost any fan especially the "purist."  Having covered Takeover and being a huge fan myself already, I was thrilled to have the opportunity to bring the Good, Bad and Ugly Feature to NXT weekly.  This week should be a typically "Good" experience every show.  Can NXT ever disappoint?
THE GOOD
Matt Riddle vs. Kassius Ohno
Matt Riddle is so over, it is fun to watch the crowd react.  Ohno is a freak of nature, and it is surprising he isn't already a brute on the Main Roster.  It was great to finally see some new action.  Lots of strikes, everything looked stiff and personal.  The knockout deal between these guys at Takeover was Good, and this match was a decent follow up.  Nothing spectacular but definitely not Bad.  Riddle may be the King of Bros but he is certainly still very Green but so is money and that isn't Bad.   All in all it is impressive that he Won Again especially against a hard ass like Ohno.
THE BAD:  N/A
THE UGLY
Recap of NXT North American Title Ladder Match/Recap of Ciampa vs. Gargano/Aleister Black vs. Johnny Gargano
The actual matches were amazing.  They are part of the many reasons that NXT is what it is.  They just seem to out due themselves constantly.  All of that aside, this is the weekly show and is short enough as it is.  To use up so much air time on matches that everyone has already seen is ridiculous, no matter how great they were.  We have a huge group of big NXT stars moving up to the main roster, and AEW is reaching out to existing talent right now.  If Raw or SmackDown tried to pull this, they would be burned at the stake.  Now is the time to give the new faces air time, and solidify the future of the product even more.  To waste all of this time on something already seen and done is Bad, hell it is Ugly. 
Aleister Black Recap
Aleister Black is phenomenal.  He has so much talent and literally the potential to be the next Undertaker.  To spend so much time recapping and showing old footage as haphazardly as NXT did this week, is just Ugly, no matter what they show.  It is the same idea as showing Promos during the Pre-Show matches of the very PPV you are about to watch, it is asinine.    NXT is so much better than this. 
Tag Team Recap
Another fantastic collection of talent, that all fans are already aware of. I will say however, The Undisputed vs. Lorcan and Burch Match at Takeover was arguably the best match of the year all around.  That match was insane, and shattered any and all expectations. 
Bianca Belair vs Deonna Purrazzo (Replay…Again!)
It was a decent match the first time, but did anyone need to watch it again.  Here is an idea, have a new match with the insanely talented locker room, hell have a re-match even.  Belair's match with Baszler should be interesting though. 
FINAL RESULT:  Two Hours, One Match.  UGLY!  To waste this much time on a weekly show, is a crime. They have so much they can do, it just is disgusting that this is how the air time was spent. 
The amount of time spent on old footage is a shame.  It is near shocking that NXT would disappoint this much.  The whole "Award" crap owning an entire weekly episode of NXT is a joke.  It could have been done separately all together, and NXT could have shown their extensive talent.
On a personal note, Rest In Peace, "Mean" Gene.  You have given all of us many smiles, memories and so much enjoyment, your entire career.  There will never be another like you.  You are loved by all and will be missed more than you could ever know.  Thank you!