The Good, Bad and Ugly WWE NXT (01/30/2019)
Did you think NXT was Good, Bad or Ugly?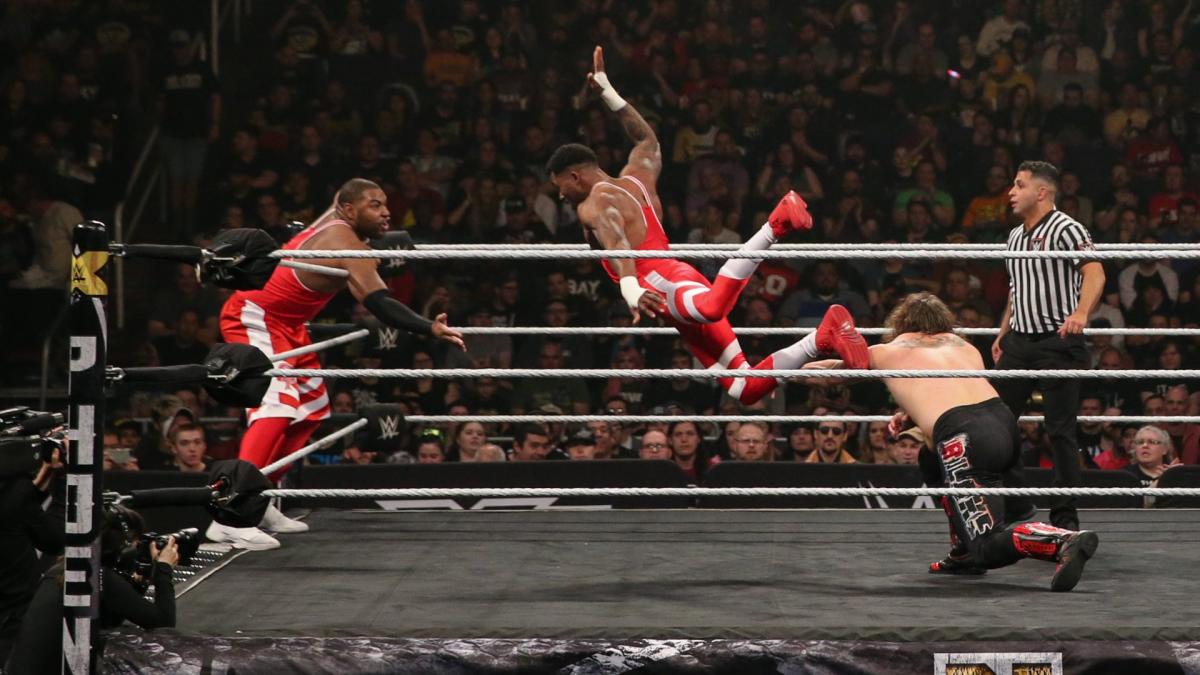 Do we see an odd clip show, or get more of the solid NXT action we expect? Bobby gives us the good, bad and ugly.
NXT Takeover was tremendous.  The War Raiders, in my opinion stole the show.  They are a fantastic Tag Team and that match was insane.  Now we are back to weekly television, which isn't a Bad thing.  This week's show is following a very strong showing from Raw and SmackDown.  Honestly, NXT will most likely deliver and then some.  How Good can it get?  Is there a chance for failure? 
THE GOOD
Io Shirai and Kairi Sane vs. Jessamyn Duke and Marina Shafir
Shirai and Sane are just incredible.  If you don't like them, that is your own personal issue.  You cannot be helped.  Duke and Shafir, who knows they certainly have a lot of work to do.  Shirai simply flew around the ring flawlessly.  Kairi Sane is also a Superstar and insanely impressive.  Jessamyn Duke has a great look and pressence but her ring abilities are far from polished.  That is okay though, they are naturals.  Shafir seems a little more comfortable and further along than her partner.  Kairi Sane came in on the hot tag after Shirai was getting pummeled, and took over.  Sane destroyed her opponents with a Grand Finale being her perfect "elbow drop" on Marina Shafir for the win. 
Street Profits vs. Forgotten Sons (Cutler and Blake)
Although there was decent hype, the Street Profits haven't blown anyone away yet.  Forgotten Sons even less.  However it's a new week. Montez Ford of the Street Profits seems has a ton of skill and potential, in fact both teams worked hard the entire match this week.  There were a lot of high spots, and impressive physicality.  Honestly this seemed like a PPV level of energy, as if still on a high from NXT.  There is hunger here.  It is known that NXT is hunting ground for limitless talent, and even the lower echelon of talent still has it in abundance.  There were a lot of surprises here but the biggest is The Forgotten Sons getting a victory on a hyped, highly publicized team like Street Profits.  Impressive win for The Forgotten Sons. 
THE BAD and UGLY
Way too much Takeover Footage.  Honestly the NXT Audience saw it all and loved it.  It's new content the masses want.  Too Bad but still, Takeover was amazing.  NXT cannot lose steam right now though, with the new trend of talent looking for work elsewhere. 
FINAL
GOOD- 2
BAD and UGLY- 1
Overall- Honestly the new content was Good, the matches were entertaining, just not enough.  It was a Good show though.  I hope this isn't going to be a trend.  The more NXT the better, the recaps and highlights can go.  The talent is to deep and the potential is too high to waste. 
So far WWE is having a mixed week.  On our side, the action has been Good and the story continues.  Inside however WWE gets news that another Superstar is leaving or wants to leave.  It is becoming a harsh reality that nothing is forever.  WWE is still the biggest game in town, and they will not go quietly.  If the feud with AEW gets intense when AEW finally puts out some content, WWE will answer with power and might.  The McMahons have a fortified castle and will do anything they have to, to protect the crown.  Either way, again it is the audience that wins here.  Pro Wrestling is alive and well, and is looking strong into the future.  Please like, share, and comment. 
Get the word out about thechairshot.com and your favorite column The Good, Bad and Ugly!  Make some noise.  We appreciate you and most of all #useyourhead.