The Good, Bad and Ugly: WWE SmackDown (1/1/19)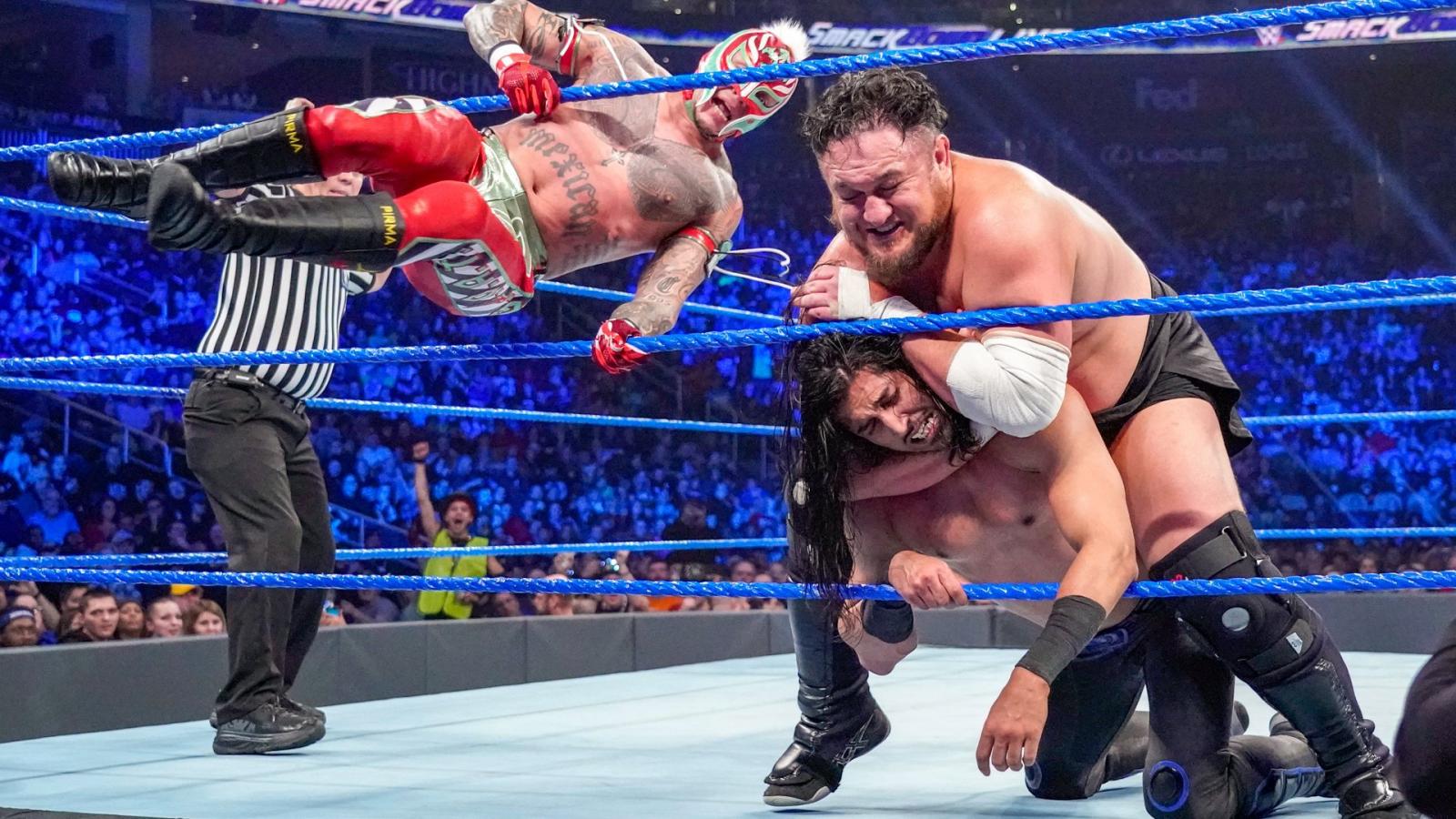 Our first official WWE show of 2019, and it's everyone favorite main roster brand! Does SmackDown kick off with fireworks, or damp sparklers? 
Welcome to 2019!  WWE SmackDown has been pure fire, setting the bar quite literally for WWE Programming.  On the news of AEW, will the excellence of SmackDown evolve further?  Let us see if the new potential competition has altered the formula of WWE's top show.
THE GOOD
Opening Segment w/ The New Day
Xavier Woods announces that The New Day, all three, have officially entered the 2019 Royal Rumble Match.  New Day is always over the top, Big E in a diaper to kick off the new year isn't anything crazy.  Shooting on Brock Lesnar a few times on the other hand, was surprising.  Kofi Kingston wants to live inside the New Transformers Movie and the no more pancakes gimmick only lasted 1 second.  Of course Bird Box was mentioned because you cannot breathe without a reference to it.  Jeff Hardy crashes the party to set up his match with Samoa Joe later in the show.  This wasn't overkill, and served more than one purpose effectively.  Nothing Great, but Good enough. 
Winner Enters Fatal 5 Way- Jeff Hardy vs. Samoa Joe
Jeff Hardy and Samoa Joe can go, and always get a reaction out there.  Good choice for an opening match.  Samoa Joe looked to end it early with a quick submission but Hardy got to the ropes and played the hurt knee.  Hardy returned the favor destroying Joe's knee on the ring post.  Samoa Joe was extremely stiff but I think he prefers it.  Hardy is a sucker for punishment.  Once Joe got going, he dominated Hardy.  Hardy came back hitting hard, getting a "twist of fate" and a "swanton bomb" but Joe snuck out of the ring.  Hardy pursued but got hit with a "Coquina Clutch" on the outside nearly getting counted out.  Hardy barely back in the ring, and locked into the "Coquina Clutch" again and cannot continue.  Samoa Joe picks up the victory and a spot in the Fatal 5 Way.    
McMahon/AJ Styles Vignette
Short and pointless unless they are setting up Shane vs. AJ.  If that is the case they just introduced a possible feud.  Because it was so short, and Vince is always Gold, this little piece was Good. 
United States Champion Rusev w/ Lana Promo
Rusev is unbelievably over with the crowd.  He works the mic well.  This particular promo wasn't going anywhere and Nakamura agreed, attacking Rusev.  Lana fought for her man attacking Nakamura but got caught up when Rusev kicked Shinsuke on top of her.  Nakamura took advantage and knocked out Rusev before laying the belt on top of him.  This was again, short and useful to continue the feud that is enjoyable all around. 
Naomi vs. Sonya Deville
Mandy Rose just minutes ago spotted by Naomi being a flirt with Naomi's man Jimmy Uso  Naomi ultimately gets a kiss under the mistletoe.  Setting forth some heat for this match.  Mandy Rose has been getting pushed big time lately, as well as the ever so deserving Sonya Deville.  The match looked to be Mandy Rose vs. Naomi but it was Deville that worked the match.  Rose enraged Naomi revealing a "Down Since Day One" Shirt and later distracting Naomi further by interrupting on the mic and revealing that she sent Uso a naughty picture earlier that night.  Deville capitalized on the distraction, winning by pin-fall.  This was a huge victory for Deville.  Naomi is a big name to pin no matter the case.  I would love to see more of Deville, she has a Good look, and full potential if polished correctly. 
John Cena Returns
Welcome Home John Cena!  Great to see Cena back where he belongs.  This had to be Good no matter what happens, but what does happen is just Fantastic.  His haircut is horrible and apparently "The Man" feels the same way.  Becky delivered an unforgettable message to Cena that he is dethroned as the top dog and even give a Nikki Bella shoot on him.  Surprisingly out comes Zelina Vega and Cien Almas.  Zelina mumbled something or other about "has beens" and similar stuff.  Cena took back control as he always does, and set up a Tag Team Match.  Cena/Lynch vs. Vega/Almas.
Asuka/HHH Vinette
HHH speaking with Asuka looked great and made great content.  The reason this was significant was Carmella throwing her name in the hat.  Carmella is definitely worthy to be in this feud, and can add something different.  Carmella held that belt for a little bit, and did beat some big names, who are also in the hunt as usual.  This was a really Good promo and got people excited. 
Fatal 5 Way for spot in WWE Championship Match at Royal Rumble- AJ Styles vs. Mustafa Ali vs. Randy Orton vs. Rey Mysterio vs. Samoa Joe
Everyone was on point in this match, especially Samoa Joe.  High-spots, suplexes, strikes, the exchanges had it all.  AJ Styles new aggressive streak was a decent addition also.  AJ Styles took some insane bumps that looked fantastic.  The story here is Mustafa Ali being in this altogether.  This is a huge match for this point in his career no matter the outcome.  It means a lot that he is there.  Ali and Mysterio were unbelievable.  The end was insane!  Ali looked like he had it won, going for the "054" but ended up in the "Coquina Clutch" which was broken up by Mysterio by the ropes with a "619."  Randy Orton then took full control until he was destroyed and finally finished by AJ Styles for the victory!  AJ landed badly on Randy Orton but they seemed to be okay overall.  This was an action packed, all out Main Event on a decent show overall.  AJ vs Daniel Bryan should do the Royal Rumble justice. 
THE BAD
John Cena and Becky Lynch vs. Cien Almas and Zelina Vega
As always Lynch started off strong, however it was a bit disappointing that Cien wouldn't fight her after being tagged in.  Cena and Almas was a little flat.  Nothing great, nothing popped.  Cien is so Good too, but maybe it is just Cena playing it safe, or something about how long he has been out.  The action wasn't very entertaining for most of the match.  Lynch came in on the hot tag like a ball of fire, even then however there were some miscues.  Cena jumped Almas with a "Five Knuckle Shuffle" and an "Attitude Adjustment" then out of nowhere Lynch threw Cena out of the ring.  Vega rolled up Lynch looking for the win, however Lynch locked the "Disarmer" for the victory.  After the match Cena went for a handshake but was greeted with a "You Can't See Me" from Lynch.  There were some bright moments but this really wasn't a Good Match.  A rare blemish that still was exciting and better than most of the Bad variety. 
THE UGLY
Miz/Shane McMahon Vinette
This was a really weird promo.  Luckily it was fast but it just didn't resonate.  No one care about the gear they will wear and everyone already knows that they don't click well as a team.  I don't know the end game with Miz and Shane but I hope it happens soon so that the story can move elsewhere. 
FINAL TALLY
GOOD:  7
BAD:  2
UGLY:  1
OVERALL- Yes, SmackDown was again, Good, but unlike the last few weeks, it certainly had a few not so Good moments.  That is okay though, nothing is perfect, granted the last few SmackDowns were as close as possible.  They have a little time left to set up the Royal Rumble and if both Raw and SmackDown can continue their trends, we should have a fantastic PPV ahead. 
Separately, please look out for my first addition of Good Bad and Ugly NXT tomorrow night.  That's right, we will be bringing this platform ahead to the top dogs at NXT!  Thank you for the support, please continue to read, like, comment, and share.
Tiffany's Takes: WWE NXT (7-17-19)
Who will be the first to challenge Adam Cole for the NXT Championship?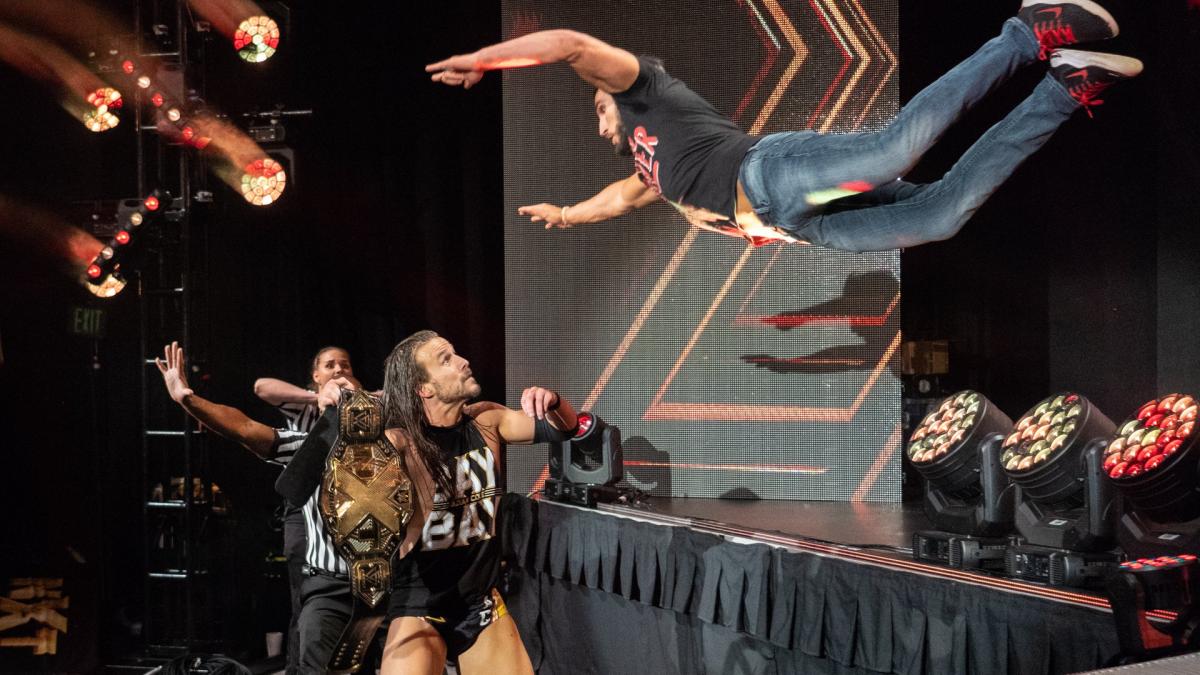 Who will be the first to challenge Adam Cole for the NXT Championship?
Have I ever told anyone that I can't stand Matt Riddle? I have? Okay. I don't even know what it is, but he sets my teeth on edge. I will give him props for having a good match with Arturo Ruas, but I'm not sure what they're doing with his character, except teasing a heel turn after that NASTY beatdown of Ruas. I am here for Killian Dain vs Riddle, that even sounds like fun!
Looks like we are going to Undisputed Era vs Street Profits at some point, but I'm waiting for UE to make a big deal about Street Profits being on the Main Roster for the last couple of weeks.
I love that Mia Yim is learning from everyone's mistakes in dealing with Shayna Baszler and is going after Baszler's friends, who are the real reason she's stayed on top for so long. This feud is going to get nasty in a hurry and I can't wait!
The next match of the NXT Breakout Tournament  had a lot to live up to after two AMAZING matches and one not so amazing. I'm not sure what in the world Australian Strong Styles is, I'm guessing it's like any 'Strong Style' in that it's pretty hard hitting. I also didn't know Australia had a Black Forest, it was never on 'Crocodile Hunter'. I did like this match, however. I can't say it was as amazing as some of the other matches, but it was really good. Bronson Reed won the match for Australia, so we'll see what happens in Round 2.
Someone should tell Tyler Breeze that having a beard doesn't make you a man. I've seen teenagers with better facial hair. I did love the little dig at Forgotten Sons, but I don't think Breeze really wants to pick a fight with Jaxson Ryker, that's not going to end well.
Well, it looks like we'll likely get a confrontation between Io Shirai and Candice LeRae next week, unfortunately for Kacy Catanzaro, she's going to be Shirai's punching bag before that.
I wasn't really into KUSHIDA vs Apollo Crews. I'm just not a huge fan of either guy. The match was really good, but I don' t think anyone really thought Crews was going to beat KUSHIDA, who is getting built into a title contender, but it was a longer match than Crews has been having for most of his WWE run, so there's that.
I'm still not into Keith Lee, I just don't get it, but I'm super stoked  about the prospect of Lee vs Damian Priest, that promises to be a wild match.
So, it's officially official, we WILL be getting Adam Cole vs Johnny Gargano III and it sounds like it's going to be the last one. I did like Gargano comparing his victory tour of trying to inspire young people in Cleveland with Cole's obnoxious antics at the Gargano restaurant. Also, love the 'Johnny Badass' thing, very cool. NXT TakeOver: Toronto II is going to be a wild ride in that Three Stages of Hell match! Thank you, William Regal for booking that!
That's it for Tiffany's Belated NXT Takes! Tune in Monday for Monday Night RAW!
Carol: Are Wrestling Crowds Disrespectful?
Are fans more concerned with getting themselves over than the product in the ring?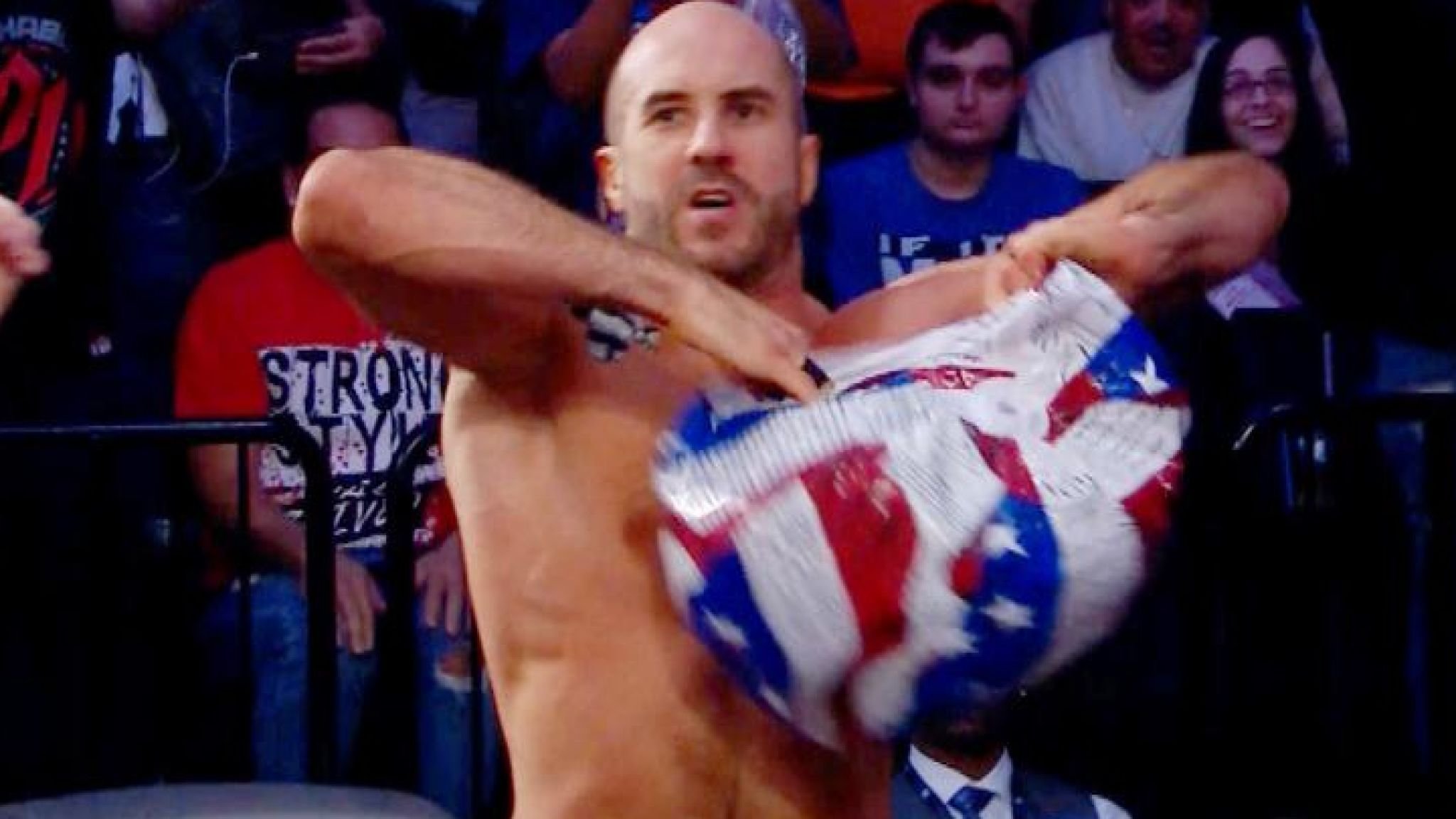 Are fans more concerned with getting themselves over than the product in the ring?
Every week wrestlers put their bodies on the line as they step into the ring to put on a show for the fans. These wrestlers do their best to make sure they put on an entertaining match; however there are some fans who make it impossible to enjoy the show.
This past Monday on RAW was a perfect example of how fans can ruin a show. Alexa Bliss, Natalya, Naomi, and Carmella competed in an elimination match to determine the number one contender for Becky Lynch's championship at SummerSlam. At times, the match moved slowly, but the ladies put on a decent bout that ended with Natalya being declared the winner.
But the women were overshadowed by the crowd, who broke out into a "this is awful" chant. Alexa Bliss took to Twitter after RAW to admonish the crowd for their disrespectful behavior. Many believe that stars like Alexa should stop acting like a crybaby and tough it up.
However, I'm siding with Alexa on this issue and I believe the crowd was very disrespectful.
These days wrestling fans are very vocal in their opinions, and I'm not just talking about the ones on social media. I'm talking about the ones who buy tickets to shows, then try to hijack them by doing stupid stuff to draw the attention away from the wrestlers.
Who can forget during the 2017 SummerSlam PPV when fans began playing with a beach ball?
Cesaro, who was part of the tag match, went into the crowd and ripped the beach ball. The incident sparked outrage with everyone. WWE banned beach balls from their events, while Cesaro and Seth Rollins criticized the fans in attendance.
Aside from the beach ball incident, there's also the fans who continue to chant CM Punk's name during events. CM Punk was a favorite with the WWE Universe because of his famous pipebomb. When he left WWE on bad terms, fans sided with Punk and whenever the company is in Chicago, you can bet there will be plenty of Punk chants in the crowd.
Why fans continue to partake in this type of behavior is anybody's guess. Maybe they want to be cool, but in reality they're looking at idiots.
When you go to a wrestling show, you're supposed to have fun and watch your favorite wrestlers. It's one thing to cheer the babyfaces and boo the heels, or even chant "this is awesome" during a match. But don't chant "this is awful" or play with a beach ball.
Not every match is going to be a five-star spectacular, and you may not like it. But don't act rude during by chanting someone else's name or calling the match awful. The wrestlers are just doing their job and the last thing they need is the crowds breaking their concentration. Imagine how you'd feel if you were performing in front of a big crowd and all they did was tell you how untalented you were.
These types of fans not only ruin the show for the wrestlers, but also the other fans who paid money to enjoy the event.
So my advice to all those fans out there. If you want to talk about how bad a match is or how untalented a wrestler is, stay home and complain about it on social media. Don't spend a lot of money to go to a wrestling show just to act like a jerk and ruin it for everyone else.