The Nominees Are: Chyna's Possible Hall Of Fame Inductor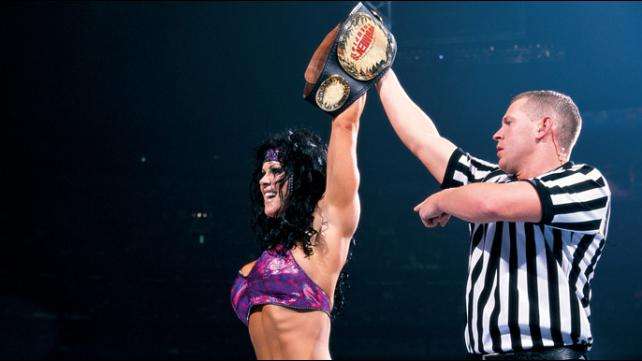 We all know Chyna is deserving of a WWE Hall Of Fame induction, but who would even induct her? Eric Ames breaks down the options today in The Nominees Are…
For some reason here in America, a lot of people still have this strange obsession with awards shows, whether that be the Grammy's, Emmy's, Oscar's, perhaps the MTV VMA's. There's no shortage of them. On top of that, being your News Editor, Social Media Director and with contributions to the Chairshot Classics section, a full-on opinion piece from me here at The Chairshot is a rarity. With that being said, I took both of these thoughts and combined them (because quite frankly I just thought the title was catchy) to bring this new list-style, semi-frequent piece. Basically, I'll do one when something strikes me or I have the time after my other responsibilities.
So to kickoff we will look at one hot topic from a different point of view. Chyna absolutely should be in WWE's Hall Of Fame, but the company has stated that due to her past pornography "career", it's a controversial situation. I see their point. I also see the point of fans who think that's just a load of bull manure and the company wants to avoid the truth about how Chyna's ex, Triple H, cheated on her with his now wife and WWE's Chief Brand Officer, Stephanie McMahon.
Regardless, let's all assume that the only female Intercontinental Champion in WWE history will get her due some day. This leaves me wondering, who the heck could even induct her? There are a lot of people she was involved with on television that would make sense, but there are also a lot of reasons why said people either would be a bad choice or simply won't be an option. Let's look at them. The Nominees Are…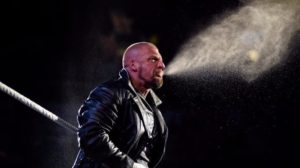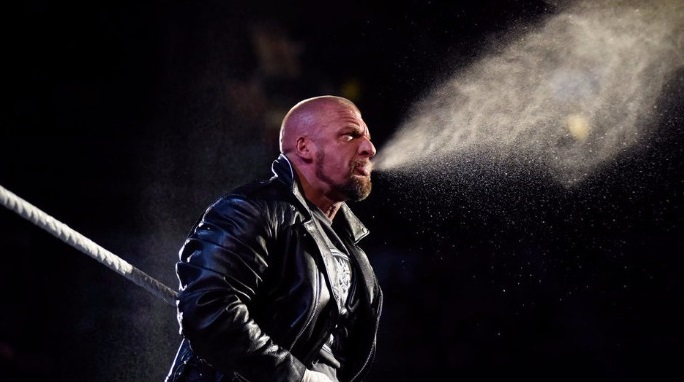 Triple H: To put it simply, did you NOT read the above paragraphs? Obviously 'The Ninth Wonder of the World' will forever be linked to her ex-boyfriend in the WWE Universe, but not only would it be in bad taste for Trips to do it, I can't imagine he'd feel comfortable with it.
Stephanie McMahon: It's been said by those inside the company during Chyna's final months that Stephanie was still leading the charge for her behind-the-scenes. Maybe it was because of what she was doing with Chyna's man behind closed doors or maybe it was because Stephanie wanted to see women in wrestling progress. Who knows? She does like to put herself at the forefront of the current WWE Women's Revolution, but again, I just think it would be in poor taste.
X-Pac/Sean Waltman: Another man that Chyna will be synonymous with in the WWE Universe, but also had a very toxic relationship that played out in the public eye is X-Pac. I'm old enough to remember Chyna being a cast member on the old VH1 reality series The Surreal Life and the issues in her relationship with Waltman being broadcast for the world to see. It wasn't a good look. Not to mention he's also in a sex tape with her that was released to the public. So if WWE really is worried about kids finding Chyna's adult work on the internet, then picking her "co-star" would be just another reason why Waltman is a terrible choice.
Shawn Michaels: Another fellow founding D-Generation X member would make a lot of sense. 'The Heartbreak Kid' was only around sporadically by the time things went sour with his pal Triple H and Chyna. However, the answer to Michaels as an inductor for Chyna may lie in my previous sentence, "his pal Triple H". Ultimately, I think it would come down to whether Shawn would be okay with it.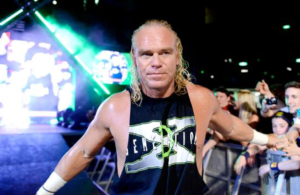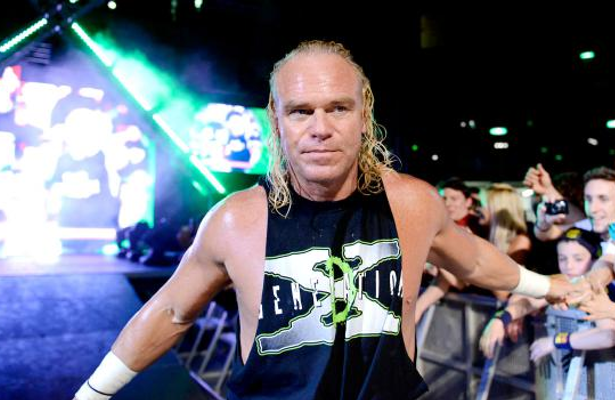 Billy Gunn: 'Badd Ass' Billy Gunn might be the pick due to how well he always got along with Chyna and of course there's the obvious DX association. Unfortunately, he just signed that All Elite Wrestling contract. No way WWE touches him.
Chris Jericho: The first real feud for 'Y2J' upon his arrival to the WWE back in 1999 was in fact with Chyna, which also gave him his first taste of WWE gold with the Intercontinental Championship. So it would be logical from that standpoint, but much like Billy Gunn, Jericho's signed to AEW. Not going to happen.
Jeff Jarrett: Another one of Chyna's more memorable feuds in the WWE was against none other than WWE Hall Of Famer Jeff Jarrett and a lot of fans remember their Good Housekeeping Match. Chyna was able to break barriers against 'Double J', but it's not secret he didn't like it and ultimately it led him towards jumping ship back to WCW. Fans know it too, so Jarrett's out.
Ivory: Chyna's last real rivalry before leaving the WWE in 2001 was with Right To Censor, more specifically the Women's Champion Ivory, leading to the only singles WrestleMania match of both Superstars' careers. While you can find some shoot interviews where Ivory doesn't have too nice of things to say about 'The Ninth Wonder of the World', she also says some things about the Triple H break-up as well and that didn't prevent her from being inducted. This is our best option so far, but that brings us to my pick…
And the 'award goes to'…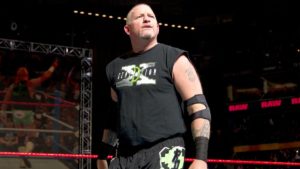 'Road Dogg' Jesse James: If I have to select someone that isn't just a random female Superstar from the current roster (like they've done with Alundra Blayze), I think the only choice is Road Dogg. He's certainly the member of D-Generation X that is least remembered along with Joanie Laurer, but he's also the only one that doesn't have a history of controversy with her and also doesn't work for a company other than WWE. What do you think? Send me your choices on Twitter @E_Ames323!
The Good, Bad and Ugly: NXT (01/16/2019)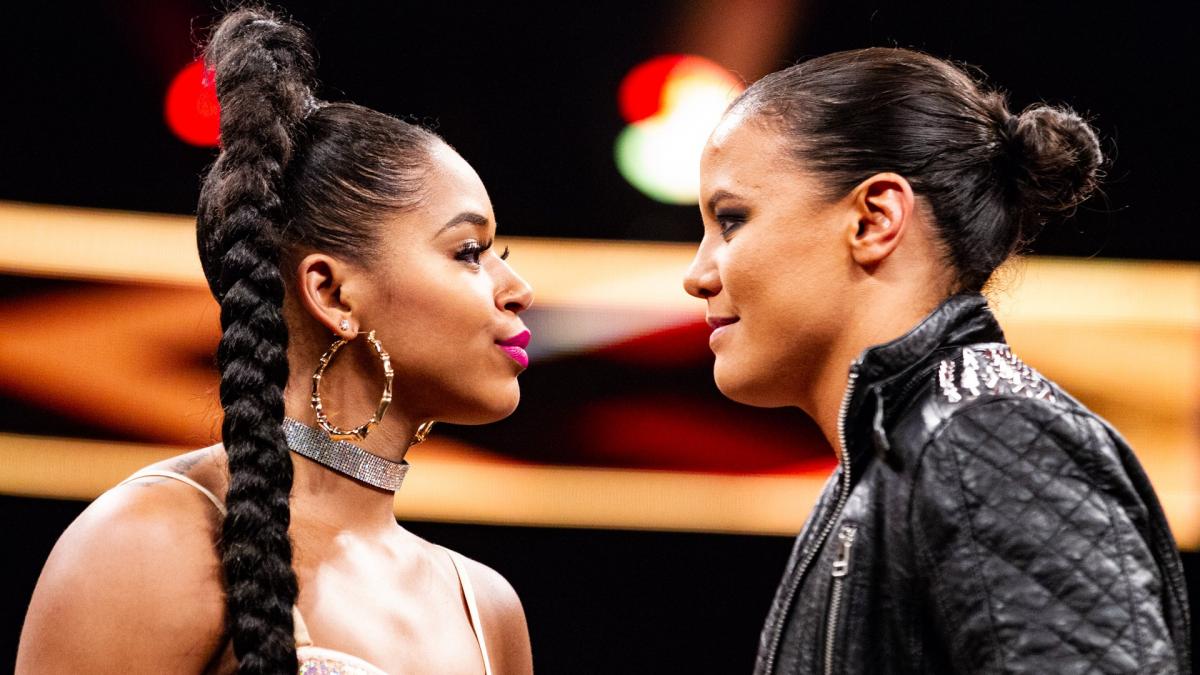 Bobby breaks down the most recent episode of NXT. Does it play out like we all expect?
NXT was back to its usual self last week.  A whole lot of action, tremendous storylines, and excellence.  This week, we hope the Good times will continue.  They cram a lot of Professional Wrestling's finest into a small hour long segment proving less is more.  With another week of new content will NXT ever be anything but Good? 
THE GOOD
Bianca Belair Promo
This match with Shayna Baszler will be incredible.  Both are so dominant and contrast each other's styles so well.  Glam vs. Gloom.  Belair had a more than impressive win over Nikki Cross last week and it certainly got some people's attention.  Her mic skills are sincere, and smooth.  She has a lot of "it" factor.  Of course when you put Baszler's name in your mouth, she isn't going to be far behind.  Baszler interrupted Belair, in tow with her Horsewomen.  Baszler is fantastic and demands attention, but Belair held her ground and the two had a Good exchange.  Belair finally had enough and literally slapped the spit out of Baszler.  She poked the bear and for the time being got away with it. 
Johnny Gargano vs. Humberto Carillo
Carillo nearly won the 205 Live Championship this week, and has some skills.  Gargano can work anyone so this was a decent match.  A lot of flying around, huge moves and smooth entertaining action.  Carillo hit a sick "missile dropkick" followed by a "standing moonsault."  He is impressive, but Johnny Wrestling wasn't going to be outdone and crushed Carillo's momentum and face with his "slingshot DDT" for the victory. 
Kassius Ohno vs. "Limitless" Keith Lee
Two huge, physical beast going head to head.  This is going to hurt.  Ohno is one stiff bastard but Lee won't be one to get beat around.  Lee was dominant early on, overpowering and out finessing Ohno.  Lee is so impressive, you never know what he is going to do.  He has the power and agility rarely seen on any platform of sports.  Ohno didn't lie down though, he got in his shots and got the big guy down with brutal kicks.  Ohno had control until he got a back full of knees on a senton attempt.  Lee wouldn't turn back from there.  He just overpowered Ohno, tossing him around and hitting a slingshot cross body for a near fall.  The ref got in the mix and knocked down just long enough for Ohno to get in a "low blow" for a cheap but much needed win for Kassius Ohno.  Matt Riddle made the run in due to the cheap victory but only Good for a staredown.    
THE BAD
Street Profits vs.  The Metro Brothers (Chris and JC)
The current EVOLVE Tag Team Champions have been appropriately hyped.  A lot of fans have no idea who they are, but they can certainly work.  The Metro Brothers have a Good look as well.  This had match had decent potential heading into it, as both teams had a Good energy heading in.  Unfortunately this was a quick match, and didn't showcase anything special.  Street Profits win decisively.  The celebration was short lived though as the "Forgotten Son's" who truly were forgotten by most.  These bad ass bikers beat the hell out of Street Profits and the crowd was not amused.  Not NXT's greatest stuff, and a surprisingly disappointing opening match.
THE UGLY
Adrian Jaoude vs. Dominic Dijakovic
Jaoude a black belt and badass looks like a serious dude, and we already know how intense the New England Native Dijak is.  He destroys his opponents.  Unfortunately we saw a lot of awkward "mat" wrestling.  The problem is if you do mat wrestling, it cannot look half assed and both competitors have to be able to go with it.  We didn't see that here.  This was boring, and didn't do anything for the audience.  Dijakovic Wins and it couldn't have ended fast enough. 
FINAL
GOOD- 3
BAD- 1
UGLY- 1
OVERALL-  Good, but not as Good as usual.  Some of the action was more than disappointing but honestly nothing is perfect.  NXT is more often than not, a fantastic example of Professional Wrestling's potential.
The NXT product is just unreal.  The promos have substance and are straight to the point.  The talent on the roster even with the "call ups" seem to replenish and feed the well-oiled machine without a hiccup. The word is that an extended time slot may be in the works for more action.  As said earlier less is more, but if they don't fill the extra time with crap and just more expected Gold of a typical NXT, more is just better.  However this week it wasn't up to par. It seems that as usual the Good outweighed the Bad, but this really wasn't their best.  Onto the next week, which are the "take home" shows for an action packed weekend.  See you then!
Put Lex Luger in the Hall of Fame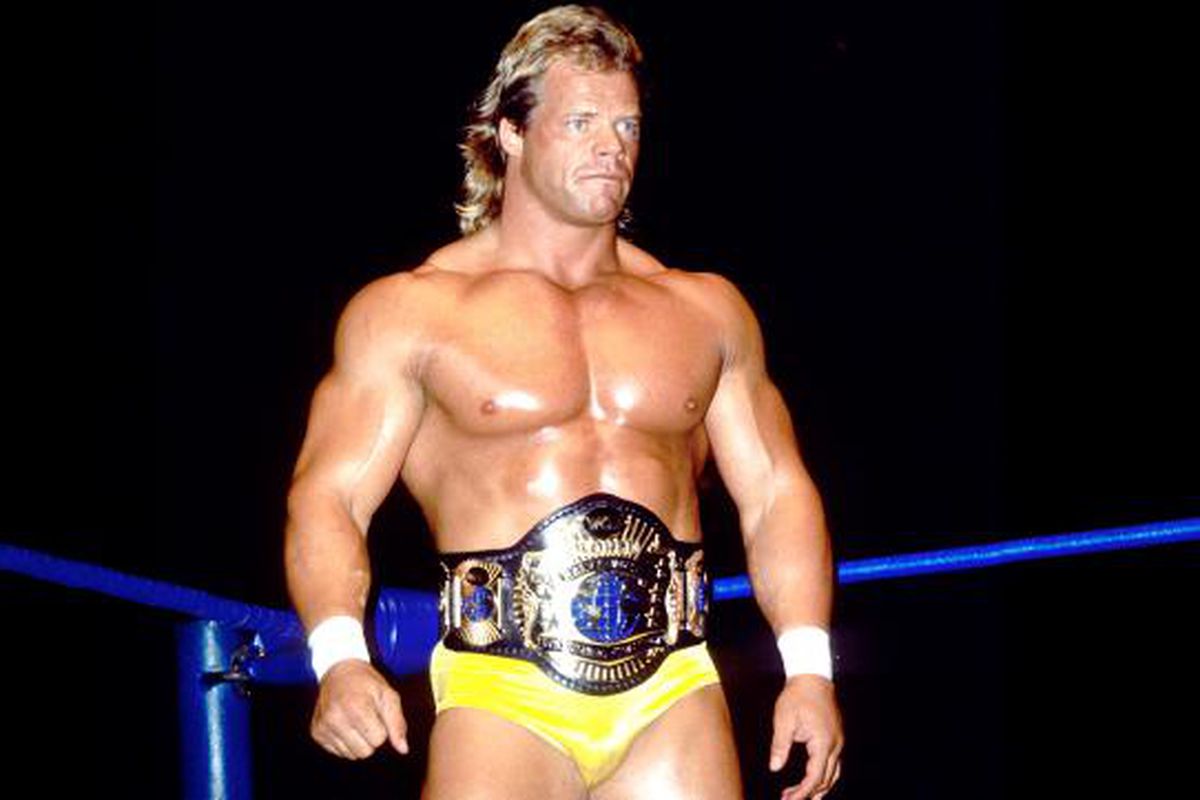 Lex Luger is a legendary name in the world of professional wrestling, holding multiple world titles before his career ended. Rob wants to see "The Total Package" in the WWE Hall Of Fame!
It's that time of year, the time when the WWE announces who is going to get inducted into their Hall of Fame this year.  Now there are several people with vocal constituencies pushing for their induction – Chyna, Vader, and Christian come to mind – and it wouldn't surprise me in the least if Jim 'The Anvil' Neidhart got in this year but there's one guy I want to make a case for now, and that's 'The Total Package' Lex Luger.
Luger was a two time WCW World Champion, 5 time US champion, 3 time NWA and WCW World Tag Team Champion, 2 time WCW TV champion, and a Royal Rumble co-winner in the WWE.  He also main evented several pay per views for both companies.  He was also in some of the biggest matches ever including the Rumble, the Wargames.  He beat several of the all time greats like Hulk Hogan, Sting, Randy Savage, Ron Simmons, Ricky Steamboat, and Stan Hansen, and he had some all time great matches with Ric Flair.  Considering some of the people who are already in there (Koko B. Ware, anyone?) he definitely passes the credentials test.  He's also one of the last NWA/WCW stalwarts who has yet to be inducted (The Midnight Express, Jim Cornette, and The Steiners are only others left by my count), and he was as big a deal there from the late 80s through the 90s as anyone.
So what gives?  What's the knock on Lex?  I can think of two things off the top of my head.  One, his WWF run was a disappointment.  And the other thing was that he has a reputation for not being a good in ring worker.  Let's look at those one at a time.  His WWF tenure was almost doomed from the start.  He came over after SuperBrawl 2 in 1992 and started out as a co-host for Vince's failed side project the WBF (World Bodybuilding Federation) while he bided his time to be able to wrestle again but was badly injured in a motorcycle accident and couldn't debut in 1993.  His first character, a heel persona called The Narcissist, was scrapped after a few months because Hulk Hogan skipped town and Vince wanted another All American muscleman to take his place.  So we got All American Lex Luger touring the country on a charter bus, The Lex Express, to set his match at Summerslam 93 with Yokozuna for the World Title.  That ended up not taking off as hoped so what was likely to be a title victory ended up getting called off.  He'd get close again at WrestleMania X when he was part of the round robin World Title matches but would lose by DQ to Yokozuna.  A little over a year later he was gone, back to WCW for the duration.
So yeah it didn't go so good.  But I don't think you can really put that all on him.  He got thrown into a situation where he was asked to be Hulk Hogan when that was never his bag.  He didn't wrestle like Hogan, talk like Hogan, or do anything else like Hogan.  He was never an All American type, even when he worked as a face.  He was an ultra confident, ultra competitive guy and was never a paragon of virtue like Sting or Ricky Steamboat.  What made him a good guy was mainly that he was fighting bad guys, and he played by the rules as it suited him.  Fitting that into a star spangled red, white, and blue packaging was always a square peg fitting into a round hole.  And on top of that he came up in the more methodical southern NWA style of wrestling, with longer matches that had longer drawn out narratives and more nuance.  The WWF style hadn't changed yet and was still mostly matches under 10 minutes with more flourishes and more quicker finishes.  It was a situation that would have been a much better fit for…..his buddy Sting.
The other thing, that Luger wasn't a very good in ring worker, is nonsense.  We all know about the matches with Ric Flair but go watch Luger vs Dan Spivey at Wrestle War 91, vs Sting and vs Great Muta from Starrcade 89, and with Sting vs Rick and Scott Steiner at SuperBrawl in 1991.  Then go watch the Flair matches.  Now don't get me wrong, I'm not saying that Luger was a great wrestler; he was not.  He needed the right opponent, particularly someone who could sell for him, but when he had one he always did his part and could help make a very good, even great match.  He went over 30 minutes with Flair multiple times without looking like a dope or someone who needed to be carried. He was also a great tag team partner, perfect for hot tag situations.  Again, go watch the matches.  To lump him in with guys like Sid Vicious who crapped the bed in almost every big match they ever had or 'body guys' like the Warlord, Tyson Tomko, Luther Reigns, etc is totally unfair and shows a lack of attention to what he was actually doing in there.   He also did have some personality that was only occasionally tapped (like when he was playing good guy in Sting's face and being a heel behind his back) but when it was, came through pretty well.
Luger did have a reputation for being a selfish guy behind the scenes, but a lot of that has the same basis as guys like Bill Goldberg in that both came from the NFL world where you have agents who negotiate things for you and you learn to make demands and watch your back when dealing with management.  The wrestling world of the 80s and 90s was not that kind of place – it was more like the 'most of us got screwed but hey, we had some fun' music business – so anyone who went against the grain was not looked at too fondly.  But even then he wasn't pulling the kind of shenanigans that guys like Hogan and Shawn Michaels were doing, none of the 'not gonna work for me brother' stuff.  He wanted his money to be right and for you to give him what the contract said and to not screw him over.  He did mail in the last few years in WCW when he was mostly an afterthought – you want to knock him for that, there isn't much I can say to defend it.  And then there is the matter of his relationship with Mrs. Elizabeth – he was suspected of being abusive and some people think he was responsible for her death – but unless you're going to play detective and prove it happened I don't see how you hold that up when Steve Austin is in the Hall of Fame already and gets major pops every time he comes out.
So that's my take.  The main has accomplishments, he was way better in the ring than people remember, and most of the bad stuff in his file is explainable.  He had a better career than a lot of guys already in and his high points were as good as anyone's.  So put him in already, he's earned it in my opinion.