We all know Chyna is deserving of a WWE Hall Of Fame induction, but who would even induct her? Eric Ames breaks down the options today in The Nominees Are…
For some reason here in America, a lot of people still have this strange obsession with awards shows, whether that be the Grammy's, Emmy's, Oscar's, perhaps the MTV VMA's. There's no shortage of them. On top of that, being your News Editor, Social Media Director and with contributions to the Chairshot Classics section, a full-on opinion piece from me here at The Chairshot is a rarity. With that being said, I took both of these thoughts and combined them (because quite frankly I just thought the title was catchy) to bring this new list-style, semi-frequent piece. Basically, I'll do one when something strikes me or I have the time after my other responsibilities.
So to kickoff we will look at one hot topic from a different point of view. Chyna absolutely should be in WWE's Hall Of Fame, but the company has stated that due to her past pornography "career", it's a controversial situation. I see their point. I also see the point of fans who think that's just a load of bull manure and the company wants to avoid the truth about how Chyna's ex, Triple H, cheated on her with his now wife and WWE's Chief Brand Officer, Stephanie McMahon.
Regardless, let's all assume that the only female Intercontinental Champion in WWE history will get her due some day. This leaves me wondering, who the heck could even induct her? There are a lot of people she was involved with on television that would make sense, but there are also a lot of reasons why said people either would be a bad choice or simply won't be an option. Let's look at them. The Nominees Are…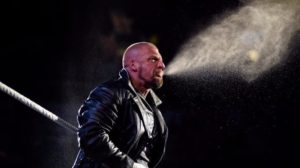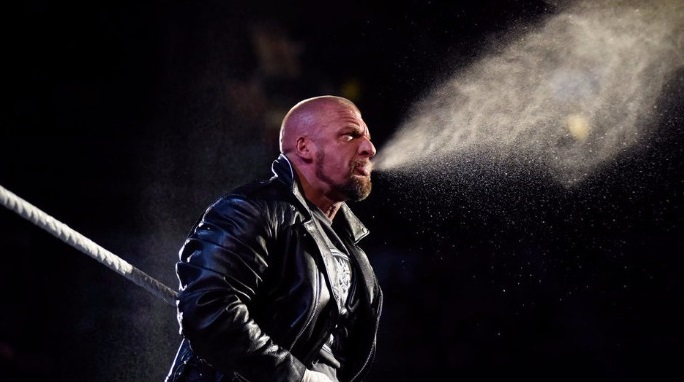 Triple H: To put it simply, did you NOT read the above paragraphs? Obviously 'The Ninth Wonder of the World' will forever be linked to her ex-boyfriend in the WWE Universe, but not only would it be in bad taste for Trips to do it, I can't imagine he'd feel comfortable with it.
Stephanie McMahon: It's been said by those inside the company during Chyna's final months that Stephanie was still leading the charge for her behind-the-scenes. Maybe it was because of what she was doing with Chyna's man behind closed doors or maybe it was because Stephanie wanted to see women in wrestling progress. Who knows? She does like to put herself at the forefront of the current WWE Women's Revolution, but again, I just think it would be in poor taste.
X-Pac/Sean Waltman: Another man that Chyna will be synonymous with in the WWE Universe, but also had a very toxic relationship that played out in the public eye is X-Pac. I'm old enough to remember Chyna being a cast member on the old VH1 reality series The Surreal Life and the issues in her relationship with Waltman being broadcast for the world to see. It wasn't a good look. Not to mention he's also in a sex tape with her that was released to the public. So if WWE really is worried about kids finding Chyna's adult work on the internet, then picking her "co-star" would be just another reason why Waltman is a terrible choice.
Shawn Michaels: Another fellow founding D-Generation X member would make a lot of sense. 'The Heartbreak Kid' was only around sporadically by the time things went sour with his pal Triple H and Chyna. However, the answer to Michaels as an inductor for Chyna may lie in my previous sentence, "his pal Triple H". Ultimately, I think it would come down to whether Shawn would be okay with it.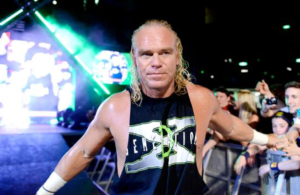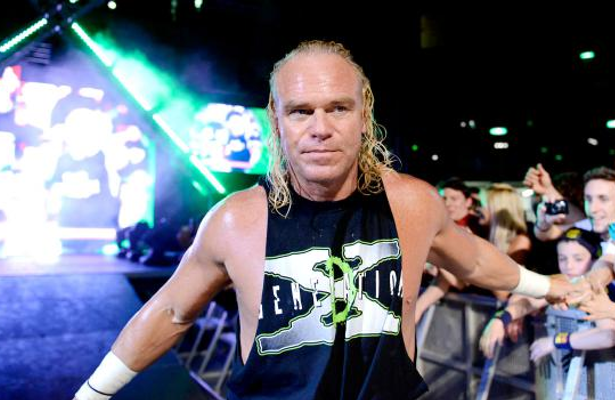 Billy Gunn: 'Badd Ass' Billy Gunn might be the pick due to how well he always got along with Chyna and of course there's the obvious DX association. Unfortunately, he just signed that All Elite Wrestling contract. No way WWE touches him.
Chris Jericho: The first real feud for 'Y2J' upon his arrival to the WWE back in 1999 was in fact with Chyna, which also gave him his first taste of WWE gold with the Intercontinental Championship. So it would be logical from that standpoint, but much like Billy Gunn, Jericho's signed to AEW. Not going to happen.
Jeff Jarrett: Another one of Chyna's more memorable feuds in the WWE was against none other than WWE Hall Of Famer Jeff Jarrett and a lot of fans remember their Good Housekeeping Match. Chyna was able to break barriers against 'Double J', but it's not secret he didn't like it and ultimately it led him towards jumping ship back to WCW. Fans know it too, so Jarrett's out.
Ivory: Chyna's last real rivalry before leaving the WWE in 2001 was with Right To Censor, more specifically the Women's Champion Ivory, leading to the only singles WrestleMania match of both Superstars' careers. While you can find some shoot interviews where Ivory doesn't have too nice of things to say about 'The Ninth Wonder of the World', she also says some things about the Triple H break-up as well and that didn't prevent her from being inducted. This is our best option so far, but that brings us to my pick…
And the 'award goes to'…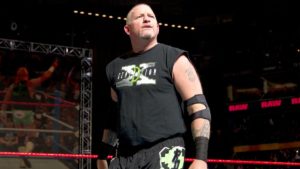 'Road Dogg' Jesse James: If I have to select someone that isn't just a random female Superstar from the current roster (like they've done with Alundra Blayze), I think the only choice is Road Dogg. He's certainly the member of D-Generation X that is least remembered along with Joanie Laurer, but he's also the only one that doesn't have a history of controversy with her and also doesn't work for a company other than WWE. What do you think? Send me your choices on Twitter @E_Ames323!