Top 5 Revisited: WWE Stories of 2018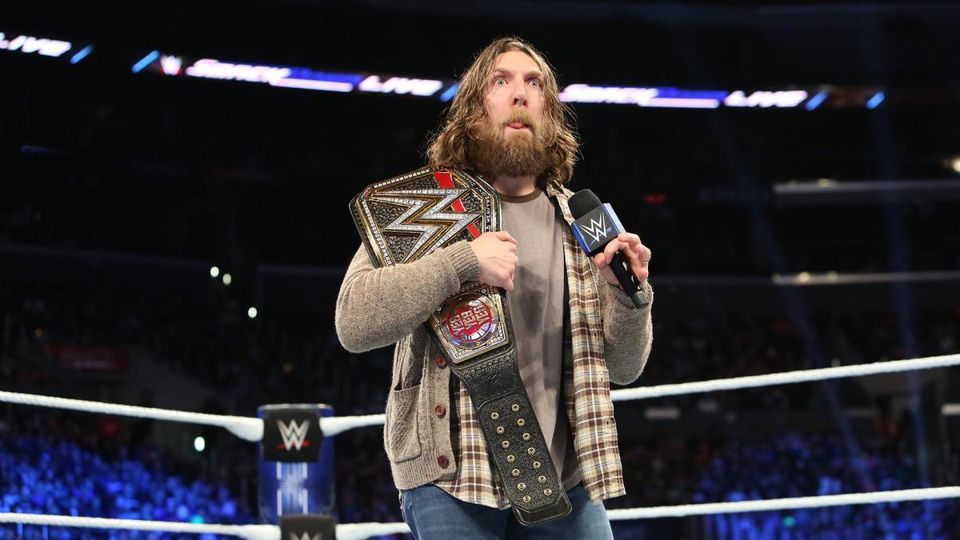 We're revisiting some classic editions of the Top 5 this week. Last time, we looked at the Top 5 Non-WWE Stories of 2018. So we all know what's coming next, right?
Indeed. This time we're looking at what I thought would be the Top 5 WWE Stories of 2018, originally published on December 27, 2018.
5. Ronda Rousey: Yes or No?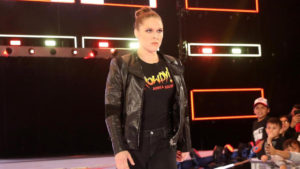 "The rumors of Rowdy Ronda making her way to WWE have been around since she was still undefeated in MMA. There was a teased Horsewomen feud during the Mae Young Classic that was seemingly aborted based on Vince McMahon finding out about it. Everybody expects it to happen at some point. Ronda vs. Charlotte, Asuka or even Stephanie McMahon seems like a WrestleMania match meant to happen.
Will it happen in 2018? Rousey will be busy during the first part of the year filming a movie. She's scheduled to be in Columbia on the date of the Royal Rumble, making it highly unlikely she'll be a surprise entrant in the Women's Royal Rumble. There were reports that she was close to finalizing a wrestling contract, then TMZ went to Ronda & she rejected those claims.
It doesn't seem likely right now. But we'll be keeping an eye on it."
What Happened: Ronda came down to the ring after the Women's Royal Rumble. She became one of the biggest stars in the company afterwards. I was right about this being a big story, but I was wrong about everything else.
4. Where is WWE heading?
"WWE is always looking for more ways to expand their worldwide imprint. They're looking to see how they can increase revenue in markets across the world. Their desire to get more money out of India led to the Jinder Mahal Experiment on SmackDown Live. Their targeting of Japan led to pushes for Shinsuke Nakamura & Asuka.
Where will WWE want to expand in 2018? Will their United Kingdom show take off? Tyler Bate & Pete Dunne certainly did all they could with their performance in 2017 to demonstrate the viability of a UK-based WWE brand. Will there be more of a push in China? Russia? South America? Wherever WWE goes is a good sign of who will be featured in the future.
Will Bulgaria be targeted? Fans of Rusev Day certainly hope so."
What Happened: NXT: UK became a bit of a thing, which has led to all sorts of controversy in that country due to people not being allowed to wrestle wherever. Considering the fact that these people voted for a Brexit because they didn't want people wherever, I don't feel too bad for them.
WWE ran a number of Network events in foreign countries in 2018. One was in Australia, which was fine because it resulted in the Iiconics actually winning a match. Two of them were in Saudi Arabia, which led to an issue later in the year once everybody realized that the Saudi regime was actually evil. Some of us realized this before so we weren't as outraged. We got it out of our system. WWE was taking money from evil people. Was what it was. Not like Vince is a whitemeat babyface anyway. But once Jamal Khashoggi got assassinated on behalf of the Crown Prince that was funding the WWE Saudi shows, a lot of people rightfully got mad. Not the US Government, and not WWE, but a lot of people got mad.
I mean…I can't see the Saudi pipeline being as viable for WWE as the Saudi oil pipeline has been for the US. But that's one of the hills that Trump supporters will die on.
3. Braun Strowman's Push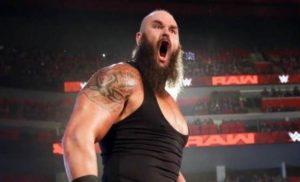 "The art of being popular with everybody is difficult to master. Wrestling fans fall into several groups with vastly different tastes. Very few can appeal to most of them. The Monster Among Men has become a favorite among smart & casual fans alike with his natural charisma & presence. What he lacks in workrate, he makes up for by being fun. He looks like he'll be WWE's next great big man.
What we all wonder is how WWE will screw it up.
Every rising star runs into some sort of difficulty put on them by WWE management & creative. Losing at the wrong time, or to the wrong person, or even winning at the wrong time or over the wrong person. There will be a misstep in Braun's push at some point. How will he react to it?"
What Happened: They did a lot of comedic stuff with him early in the year, and it worked. He was still over. He made silly stuff work. When he randomly turned heel to feud with Roman Reigns and had to turn back once Reigns left was when the wheels fell off for me. If they didn't turn Braun for that potential feud, everything would have been fine. But they really felt like they needed Braun to be the heel for a triple threat with Roman & Brock Lesnar on a show in an undisclosed location. so they turned him, it sucked, and they had to turn him back a couple of weeks later. Not great booking.
Maybe it's fortunate that he got injured not long after. So when he comes back full-time, people can forget about that crappy bit of booking and he can go back to being a beloved monster babyface.
2. Daniel Bryan's Wrestling Future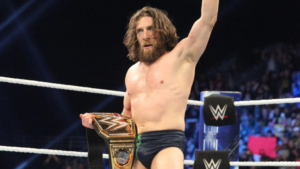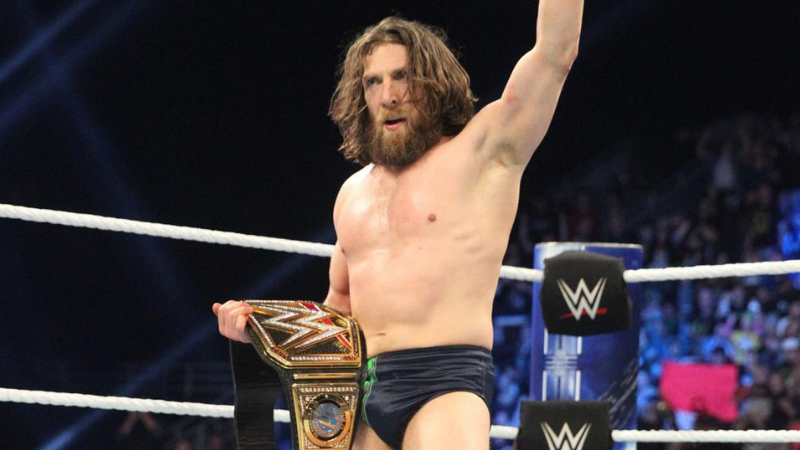 "It's been a thing ever since Bryan retired in February 2016. He wants to wrestle again. He's had doctors clear him for competition. WWE's doctor hasn't. Everybody thinks he's going to get back into the ring. He certainly plans on it. The question is where.
Will WWE clear him & collect the money his return will draw? Or will they stand their ground & let New Japan or ROH or CMLL or whoever take their chances? Typically, wrestling promoters weigh money over risk, but WWE's passed on guys they weren't sure about before. Kurt Angle spent a decade outside WWE rings because they didn't think they could medically clear him to compete.
Bryan's contract expires in September 2018. If he isn't wrestling in WWE by then, he'll be wrestling somewhere else by the end of the year. Or perhaps January 4, 2019 will be the date & the place will be the Tokyo Dome? Hmmm."
What Happened: Bryan came back! It was bound to happen, as there was zero chance WWE would let other people make money off of him. He had to come back as a babyface, but now he's The New Daniel Bryan and is such a despised individual that even The Miz can work a dark match against him and get cheered. I still worry about his physical condition like an oversensitive carelord, but it's so great to have Daniel Bryan back in the ring where he belongs.
1. Alpha Entertainment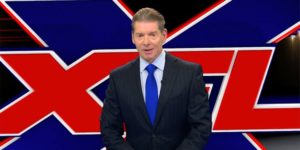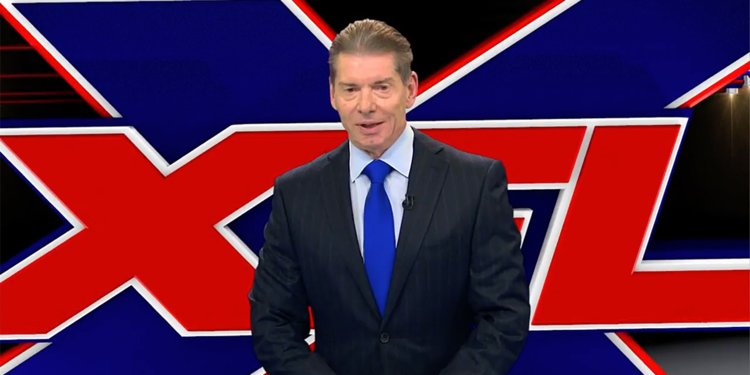 "Vince McMahon sold over $100 million worth of WWE stock last week in order to fund a new venture called Alpha Entertainment. There's been reporting done by Deadspin & other outlets suggesting that the plan is to relaunch the XFL, Vince's failed football league from the early-2000s that has served as a punchline ever since. Apparently, Vince sees a chance to get back into the marketplace now that the National Football League has had some negative publicity due to concussions, game quality, rules confusion & pregame activity.
There's also talk that Vince is establishing another company with interests to prepare for an eventual sale of WWE. Vince has said he would listen to offers, and Disney is rapidly buying up everything in pop culture. There's also the fact that UFC sold for $4 billion to consider.
And then there's people that just think Vince is gaming the stock market to make more money. Which is always a possibility.
This brings up several questions we don't currently have answers for: How will Alpha Entertainment business affect Vince McMahon's presence in WWE business? Will he have the same impact on the product that he always has, or will he be distracted by other affairs? Who would assume responsibilities that Vince vacates? How would WWE's programming be affected?
Alpha Entertainment will have more effect on WWE's 2018 than anything else we can think of right now."
What Happened: Not much…yet. Vince does have designs of re-starting the XFL in 2020, and things leak out about it here & there. He's still the main man when it comes to WWE programming though, and even if the XFL actually becomes a thing, I doubt that will ever change.
I mentioned the idea of selling the company for the money, but WWE made so much money off the TV rights that the McMahons might not even consider that as an option right now. Maybe that changes, but the money WWE brings in on an annual basis combined with the McMahon family's passion for the business makes me think they won't be giving up control to anybody at least until Triple H, Stephanie & Shane die. And let's be honest, at least one of their kids will inherit their love for wrestling, so it'll stay in the family past that.
So yeah, Alpha Entertainment might try to do some crappy football eventually, but I don't see it having any effect on WWE. Vince is too much of a control freak to let anything slip past his eyes.
I hope you've enjoyed these Top 5's…Revisisted!