Writing The Book: The 2019 Women's Royal Rumble Match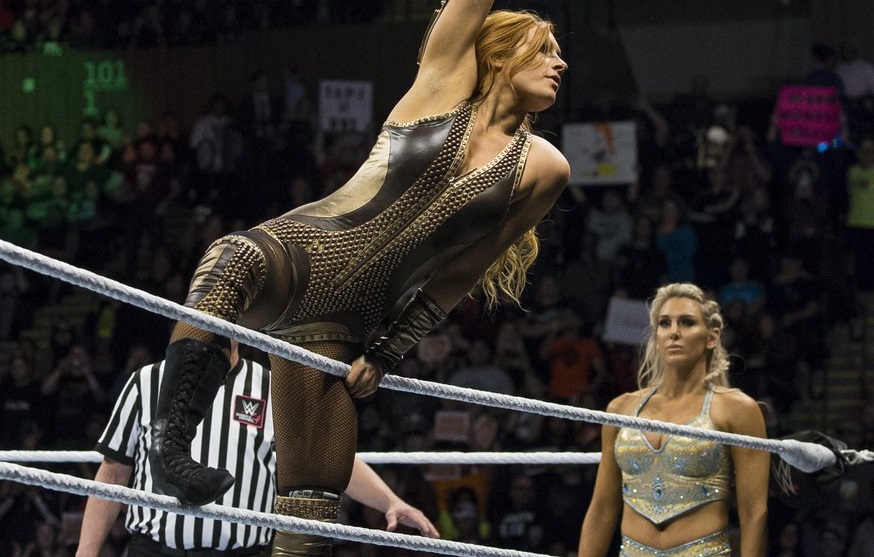 Should Becky Lynch win the WWE Women's Royal Rumble? Abe gives you his thoughts when he's Writing The Book! What do you think?
Welcome to "Writing the Book." This is where I attempt to book wrestling pay-per-views, storylines, and matches in an interesting yet logical matter. This week we have the Women's Royal Rumble!
This was a tall task because people don't normally book these kinds of matches alone. However, I decided to challenge myself with that headache. Turns out, it ended up being quite enjoyable. The Royal Rumble is the favorite event of the year for most fans so being able to write out the whole thing was just as fun. I'll explain a few things before the first entrant walks out.
I'm having this match be the main event just like last year. I've written a couple backstage segments that will occur throughout the night. Ronda Rousey vs Sasha Banks will happen one or two matches before the Rumble. After Sasha loses, Triple H meets her backstage. He explains that Billie Kay and Peyton Royce insisted they enter as a single entrant. "That being said, a slot in the Rumble just opened up", Trips says as he hands her a card with an unseen number. There will be an additional unrelated backstage segment after the opener but you'll know more about that when you get to Entry #19.
There will be no Trish or Lita this time. They had their moments at the last Rumble and Evolution so I wanted to give the free spots to NXT talent and past superstars that haven't gotten the chance to make that proper return.
Any number you see along the way in parentheses indicates the order at which someone was eliminated. That will help you keep track since you don't have the visual of a ring in front of you. All surprise entrants will have a link to the wrestler's entrance music attached so you can envision the moment.
#1 Alexa Bliss
Alexa enters first, grabs a microphone, and voices her displeasure over drawing the first entrant slot. She goes on to say her new talk show has brought in ratings and even managed the women's division when called upon by Baron Corbin. Alexa demands better treatment. Then the music for Entrant #2 hits.
The total antithesis of the image of Alexa Bliss. Shayna doesn't make excuses and demands fights rather than shying away from them. Michael Cole announces her as a 2-time NXT Women's Champion and member of Ronda Rousey's Horsewomen stable (pun intended). I wanted her to squash Alexa in seconds but realized she is a 5-time champion so she gets to stay a while longer.
#3-4 Alicia Fox, Ember Moon 
Alicia Fox enters to help Alexa and helps for a little bit but is no match for Shayna. Baszler eliminates Fox (1) but only tosses Alexa aside. Ember Moon, Shayna's former rival from NXT, then enters and begins to furiously brawl with Baszler.
#5 Billie Kay & Peyton Royce
They enter together as one entrant because why wouldn't they. Holding hands while their free hands each wield a microphone. Their promo gets so obnoxious that it makes Moon and Baszler stop fighting. It's like their entrance at Evolution except they don't get eliminated right away.
#6-7 Liv Morgan, Toni Storm
Liv enters but doesn't have her teammates with her so she can't do much. Toni Storm then makes her entrance with her shiny new NXTUK Women's Championship. Between her Mae Young Classic win and UK appearances, enough fans should be familiar enough to know she's a credible threat. As the future of the company, we need as many eyes on her as possible.
#8-10 Sasha Banks, Sarah Logan, Bayley
Two things to notice when Sasha enters: her arm is wrapped from the Rousey match and she goes straight for Shayna. She knows the connection between Baszler and Rousey and wants to take her frustration out. Shayna attacks the arm and neutralizes her immediately. Sarah Logan joins the fray and helps Liv, followed by Bayley who helps Sasha.
There are now three separate tag teams in the ring. The Riott Squad, The IIconics, and Sasha & Bayley. They all circle the ring while the commentators remind us that women's tag team champions will be crowned at the next pay-per-view. The ring is filling up so let's clean it out. Sasha and Bayley toss the IIconics (2). Shayna then throws both Sasha and Bayley over simultaneously (3 & 4). Seeds of the MMA vs WWE Horsewomen continue to be planted. Sasha is incredibly frustrated and Bayley has to calm her down.
#11 Lacey Evans
Shayna finally dispatches Alexa Bliss (5). Alexa is exiting up the ramp as Lacey Evans walks down. Lacey mocks and laughs at Bliss. Cole reminds us of their encounter from Monday. Frustrated, Alexa turns around and attacks Lacey from behind. Alexa throws her in the ring right into Ember Moon who is waiting to throw her out (6). Lacey Evans now has her first main roster feud against a babyface Alexa Bliss.
Currently in ring: Shayna Baszler, Ember Moon, Liv Morgan, Sarah Logan, Toni Storm
#12-13 Ruby Riott, Tamina
Ruby Riott completes the Riott Squad trio and Tamina adds some muscle.
I want her in this match regardless if she wins the NXT Women's Championship the night before. She's too athletic and charismatic to not have multiple title reigns in her future so the casual fans need to be introduced to her.
#15-16 Mickie James, Dana Brooke
After these two make their entrances, Bianca eliminates both of them (7 & 8). It creates instant credibility.
The Riott Squad change their focus to Toni Storm. The three of them try to toss Toni over but Ember saves her by pulling Ruby off. Toni is then able to break free and eliminates Sarah and Liv in the process (9 & 10).
Currently in ring: Baszler, Moon, Storm, Riott, Belair, Tamina 
Just when Toni Storm overcomes the Riott Squad and thinks she has a chance to breathe, Rhea Ripley's music hits and Toni's face turns pale. Rhea is not happy about losing that UK Title to Toni and it's visibly apparent. She's aiming to clean house.
#18 Zelina Vega
Zelina comes in like a spitfire with her aerial attacks and ranas. Her speed makes Rhea and Tamina flustered and knocks them off their balance. Ripley and Tamina eventually catch her and throw her over together (11). Bianca attempts to capitalize on them having their backs turned but numbers and size aren't in her favor. She gets tossed after a brief but impressive showing (12).
#19 Nia Jax/Becky Lynch
Allow me a second to explain this one. Have Becky and Asuka open the show. Becky loses. Nia meets Becky backstage after her loss. Remember when Becky punched Nia as revenge after her match at TLC? Nia retaliates at the start of this show. Becky's face is in serious pain and needs medical attention.
Fast forward to Nia making her entrance at the Rumble. Becky, wearing a face mask for her nose, ambushes her on the ramp while the doctors attempt to get her to stop. Lynch assaults her enough to make the doctors turn their attention to Nia. Becky starts to walk back up the ramp, pauses, looks back at the ring, waits for audience approval, then decides to enter the match as she shoves doctors off of her. She throws Nia's partner, Tamina, over upon entry (13). Nia Jax never enters.
Currently in the ring: Baszler, Moon, Storm, Riott, Ripley, Lynch
This absolutely needs to happen. She wasn't involved with the inaugural women's rumble, Evolution, Raw 25, or Smackdown 1000. I don't understand why. She's a future Hall of Famer and helped shape this generation's female superstars alongside Trish, Lita, and Molly Holly. Victoria is also in the final year of her career so she wont get an opportunity like this again. Getting a stare down with Becky Lynch once Victoria enters the ring would be a pretty great moment.
#21 Nikki Cross 
One of the main roster's newest and brightest stars needs to be among the final group of competitors. Cross indiscriminately begins to pick fights with the current field.
#22-24 Sonya Deville, Natalya, Mandy Rose
Sonya and Mandy are able to team up and Natalya enters as another viable candidate to go deep into the match.
The ring now has eleven entrants so it's time to filter some out. Rhea completes her mini run by eliminating fan-favorites, Nikki Cross and Victoria (14, 15). Toni Storm takes advantage and gets rid of Ripley (16), thus setting up their inevitable championship rematch. Becky Lynch makes her first big elimination in Shayna Baszler (17), who has been the top performer thus far. This also furthers the horsewomen storyline. Remember, Baszler is the reason Sasha and Bayley got thrown out.
Currently in the ring: Moon, Storm, Riott, Lynch, Deville, Nattie, Rose
A former Divas Champion that made her return in the last Mae Young Classic. She didn't show much signs of ring rust and the fans love her so I'd be open to welcoming her back in the form of a main roster spot. Her experience, strength and championship history make her an immediate problem to the women in the ring.
#26 Naomi
As expected, she makes a b-line toward Mandy Rose. Sonya tries to pull her off and is rewarded with a flurry of forearms. Naomi throws Sonya over, then Mandy (18,19).
She replaced an injured Alicia Fox in last year's rumble and returns once again as a surprise entrant. This time, she enters as a former NXT Champion and is even closer to making the main roster. She needs to be showcased.
After Kairi enters and gets some offense in, Ruby Riott eliminates recent foe, Natalya (20).
Currently in the ring: Moon, Storm, Riott, Lynch, Kaitlyn, Naomi, Sane
#28-30 Lana, Charlotte Flair, Carmella 
Lana enters, and doesn't do much, so Becky gets rid of her (21). Charlotte enters at 29, making her already great chances even better. As the winner of Mixed Match Challenge, Carmella is awarded with being #30. Thankfully, that's one less slot I had to worry about. Now we can begin the final sequence.
Final Nine: Moon, Storm, Riott, Lynch, Kaitlyn, Naomi, Sane, Flair, Carmella
Ruby Riott starts a hot streak by removing Kaitlyn and Kairi Sane from the match (22, 23). Toni Storm finally meets her match in Charlotte (24). Storm was in the match for about 45 minutes. Ember is still climbing in the 50s.
Spots and sequences occur for another couple minutes then Charlotte claims another with Carmella (25). Ruby nabs a fourth elimination by overcoming Naomi (26).
FINAL FOUR: Ember Moon, Ruby Riott, Becky Lynch, Charlotte Flair
Two from Raw and two from Smackdown. Unfortunately, the two Raw ladies have to exit the match. Charlotte gets Ruby (27) and Becky gets Ember (28). Ruby lasted for 45 minutes and Ember hit the hour mark.
Down to Charlotte and Becky. It essentially turns into a mini match. Five minutes of chops, suplexes and trading submissions. The kendo stick Charlotte likes to use also gets involved. Becky locks Charlotte in the Disarm Her. Charlotte tries reaching for the bottom rope so she can escape to the outside. Becky then releases and locks the submission on the arm Charlotte reached with. Becky now attempts to throw Charlotte over.
Charlotte grabs the top rope with one arm and it hurts. She then grabs the rope with the other arm but the pain from the submissions is unbearable. Becky had them locked in for a long time. Because Charlotte cannot use her arms to stop the momentum, she is thrown over (29). Becky Lynch wins the Royal Rumble.
*****
I know to many this is an uninspiring decision. The most pushed star in the company isn't even in the match but I put her in it and allowed her to win the whole thing. I think the Royal Rumble should be won by the biggest star, though. When Becky Lynch tagged with John Cena a couple weeks ago, the crowd started chanting "We want Becky" when John Cena was in the ring. John Cena is considered by many as the greatest ever yet the fans preferred Becky Lynch. If this was Money in the Bank, Ruby or Ember would have been my winner.
It works as a story too. Nia Jax took away Becky Lynch's opportunity to face Ronda Rousey, but Becky took it back. Michael Cole and Corey Graves will surely be losing their mind at ringside. Someone not entered in the match just won the Royal Rumble. We've seen people get ambushed prior to entering before but we've never seen the attacker actually go on to win the whole thing. That will make fans tune in to Raw.
Management will decide that Becky was justified. However, once Nia Jax heals from her "injuries", Becky Lynch will defend her Wrestlemania spot against her at either Elimination Chamber or Fastlane. Roman Reigns and Daniel Bryan did something similar in 2015.
Many are speculating Ronda Rousey to face Charlotte at Mania but that's not THE match. We've seen that already. It was great but now we have the chance to see another dream match for the first time on the grandest stage. Ronda Rousey vs Becky Lynch is the best chance there is to having women headline Wrestlemania for the first time ever. The only other matchup on par with that one would be if Seth Rollins challenged Brock Lesnar. The story is already there. Their first match got cancelled, they started an online feud, then Ronda cost Becky her women's championship at TLC. I ingrained the WWE vs MMA Horsewomen feud in the Rumble match for that reason. Now that Asuka is champion, I would have no problem with her gaining heel tendencies as Charlotte steps up for a Mania rematch.
Andrew's Top 5 Matches: Week Ending 4/18/2021
Definitely a quieter week compared to Mania week. While there were some interesting things that happened, what really stuck out? Find out!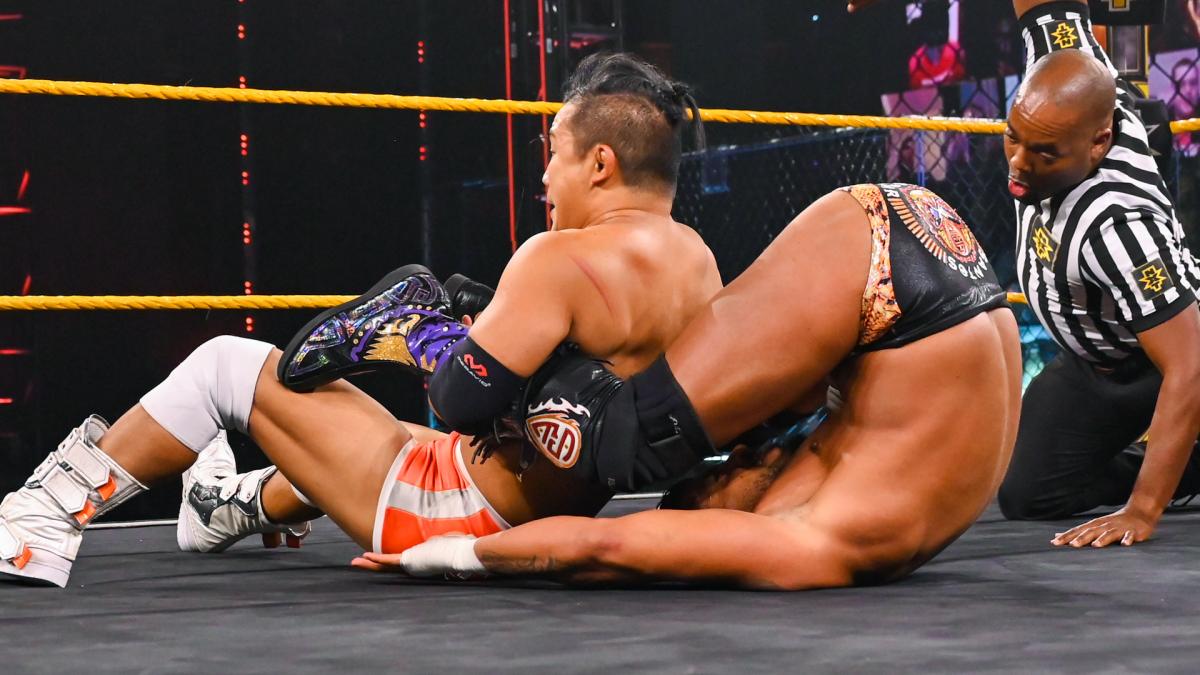 Definitely a quieter week compared to Mania week. While there were some interesting things that happened, what really stuck out? Find out!
Speaking of Mania week, this is a first, so I'm gonna go with it. Just like nothing is for certain in pro wrestling, sometimes votes don't break clean. So I'm allowing the first tie in the 4 years we've done these votes. Last week; Walter vs Tommaso Ciampa & Bianca Belair vs Sasha Banks, tied at the top of the voting.
Now that we've done something different and that will make the April pool interesting…but let's get to this week!
Quick Top 5:
Champion Carnival: Zeus vs Yuma Aoyagi
Rating: *** ½
NXT: Cruiserweight Championship: Kushida vs Santos Escobar
Rating: *** ½
IMPACT!: Josh Alexander vs TJP
Rating: *** ¼
MLW: MLW Openweight Championship: Alexander Hammerstone (c) vs Mil Muertes
Rating: *** ¼
AEW Dynamite: AEW Tag Team Titles: Young Bucks vs Fenix & Pac
Rating: *** ¼
Honorable Mentions:
Champion Carnival: Shinjiro Otani vs Jake Lee
Rating: ***
WWE SmackDown: Jey Uso vs Cesaro
Rating: ***
NXT UK: Amir Jordan vs Kenny Williams
Rating: ***
NXT: Tag Team Titles: Killian Dain & Drake Maverick vs MSK (c)
Rating: ***
AEW Dynamite: Dax Hardwood vs Chris Jericho
Rating: ***
NXT: The Way vs Dexter Lumis, Bronson Reed, Shotzi Blackheart & Ember Moon
Rating: ***
Champion Carnival: Shotaro Ashino vs Kohei Sato
Rating: ***
3t. AEW Dynamite: AEW Tag Team Titles: Young Bucks vs Fenix & Pac
Fans hope these four "Fight Forever!" but there is a time limit. And now there's a ring count. Fenix gets Matt up and into the ring at 5 of 10, then Pac follows. Pac and Matt stand, Pac RAMS Matt into the corner! Pac hoists Matt up top, tags Fenix, and Pac goes up to get Matt in a SUPERPLEX! Fenix goes right up for a FROG SPLASH!! Cover, TWO!?! Fenix doesn't stop, he puts Matt back in the drop zone and Pac tags back in. BLACK ARROW! Pac covers, but Nick returns to barrel through Fenix and BREAK it! Fenix storms right at Nick and throws him, but Nick spins around to CLOBBER Fenix! Nick drags Matt to their corner, tags in, and Nick runs at Pac, but gets a BOOT!
Pac and Nick stagger, Nick runs in but Pac dodges, but Nick holds ropes to deny the German Suplex! LOW BLOW where the ref couldn't see!! Fenix tags in, springboards, into a SUPERKICK!! Nick DEMASKS Fenix!! Insult, meet injury! DOUBLE SUPERKICKS!!! Cover, the Bucks win!!
Winner: Bucks via Double Superkicks
3t. MLW: MLW Openweight Championship: Alexander Hammerstone (c) vs Mil Muertes
Salina de la Renta has expanded Promociones Dorado to be working with Azteca Underground. So Mil Muertes is trying to be used as the ringer to finally bust up Hammer's nearly 2 year reign as Openweight Champion. Mil put a bit of a beating on Hammerstone previously and walked off with the title. So the champion is hot, and the fight has potential.
The match started off quickly where Hammerstone leads with a Pump Kick and goes after Mil to get the anger over, but Mil eventually puts the brakes on Hammer a little and takes things to the outside. Mil really starts to dominate some of the outside game before coming back in.
After returning to the ring, it turns into a counter punch match. Hammerstone hits a Pumphandle Fall Away Slam, but Mil isn't to be overshadowed and lifts Hammerstone up with relative ease later on. As the counter punch aspect continues, Mil heads to the ropes possibly looking for the Reaper's Trident, but Hammerstone catches him, hits Nightmare Pendulum out of nowhere and retains by the skin of his teeth.
Solid power match, with some fun elements and showing the wear and tear on Hammerstone might finally be catching up with him.
Winner: Hammerstone via Nightmare Pendulum
3t. IMPACT!: Josh Alexander vs TJP
Both men showing more of the technical side of them instead of the X Division we are used to seeing throughout the years but the two are using a good amount of speed against each other, picking up in the later part of the match up. They go to different styles rapidly from technical, to agility, strength and striking too around the end.
Every time TJP goes for an Armbreaker or his signature Octopus, Josh scouts it and gets into an Ankle Lock. TJP also has the move caught and transitions into an STS. TJP goes for a Mamba Splash but it keeps getting countered into the Ankle Lock again. TJP yet again reverses it into an Arm Bar and Josh Alexander realizes that he has to win with something else and breaks the Armbreaker with a Powerbomb and hits a Double Underhook Piledriver to finish off TJP this matchup.
Winner: Alexander via Divine Intervention
1t. NXT: Cruiserweight Championship: Kushida vs Santos Escobar
From Mitchell's Coverage:
Escobar gets Kushida up, fireman's carries, but Kushida elbows free! Kushida shoves and atomic drops! Kushida whips, hip tosses, cartwheels and dropkicks! FAST BALL! PENALTY KICK to the arm! Kushida underhooks, but Escobar fights to wrench free. The bad arm lets go, Kushida runs in to SHOTEI! Another shout out to Liger! Kushida puts Escobar up top, climbs up, but Escobar CHOPS! Kushida hops down to GAMANGIRI the arm! Kushida climbs back up, hammerlocks for a SUPERPLEX!! Then ANOTHER! Bridging cover, ROPEBREAK!!! Kushida can't believe how close that was but fans are thunderous for "NXT! NXT!"
Kushida aims, runs and leaps, to get the arm! Escobar fights the Hoverboard, the go around, Escobar wrenches out to ENZIGURI! Kushida PELES!! Both men are down, Kushida crawls over to Escobar as fans rally up. They both sit up, Kushida fires a forearm but Escobar gives it back. They brawl to their feet, Kushida and Escobar KICK and KICK and KICK! Escobar reverse the whip, Kushida handsprings, into a BACKSTABBER!! Escobar drags Kushida up, reels him into the fireman's carry, but Kushida sunset flips!! TWO!! Escobar has a sunset, TWO! Kushida sits on the prawn hold, and WINS!!!
Winner: Kushida via Cradle
1t. Champion Carnival: Zeus vs Yuma Aoyagi
Yuma got back into it when hitting a Crossbody onto Zeus but would kick out at one. Yuma tossed Zeus into the ropes but Zeus would hit a Flying Clothesline instead as the two are down but Zeus is getting up first, lifting him up for a Bearhug and tossed him over. Zeus calls for the Chokeslam but Yuma fights him off, delivering an below to the face and as he ran the ropes, he ducked under Zeus to hit a German Suplex. Yuma climbed to the top rope but Zeus chops him before coming up to hit a Superplex as the two men go down. Zeus hits the Chokeslam this time and climbs to the top rope to hit a Frog Splash but Yuma kicked out at two! Zeus quickly went for the Facelock and looks like he could tap but Yuma had his foot on the rope. Zeus called for the Jackhammer but Yuma reversed it into a German Suplex but Zeus quickly got up to attempt a Lariat, however, Yuma ducked again to hit another German. Yuma has the End Game locked in but Zeus was close enough to grab the rope, and break the hold. Zeus went for a Lariat but Yuma ducked as they ran the ropes, making Zeus hit the Lariat this time as Yuma was turned inside out. Zeus went for one more Lariat as Yuma reversed it into a Crucifix Pin and gets the surprising victory over Zeus! Big win for Yuma and Zeus is no longer undefeated.
Winner: Yuma via Crucifix Pin
Thoughts:
Welp, kinda glad we had a tie last week. Not exactly the most jaw dropping stuff, but solid for a normal week. Kushida's shock was fun, Yuma's shock helps him if AJPW doesn't do their usual weird storytelling, Alexander builds momentum for Rebellion, and Hammerstone vs Muertes was pretty solid. That leaves the Bucks match, which apparently became a sticking point as people are trying to prove a non-existent point. Being overt and making it so easy to follow that 1st graders understand and then overreacting like an imbecile is not effective psychology for an adult.
So anyone that wants to say "Look the Young Bucks can tell stories". Normally the Young Bucks need weeks of promo, BTE, and obvious bread crumbs; which isn't clever. So no, they really do lack the ability to be convincing and enthralling without making everything they do blatantly obvious and over the top. It was fine for a spectacle, but as a match, everything lacked.
That given, I'm gonna give my vote to Kushida vs Santos Escobar. It was fun, well done and left a lot to build off of.
News From Cook's Corner 4.19.21: Spring Cleaning 2021
Spring cleaning happens everywhere, and Steve Cook points out his highlights of the recent news!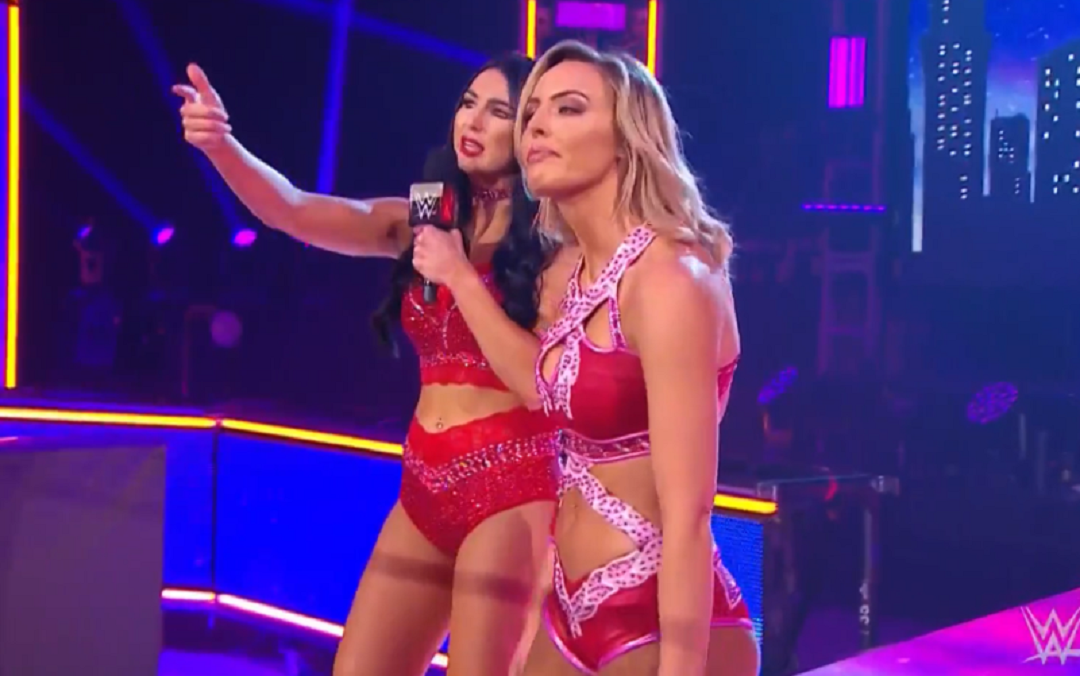 Hi, hello & welcome to News From Cook's Corner! Tomorrow will mark one year since this column has made its glorious return. All in all, I think I'd give this year of News From Cook's Corner a solid "C". Not my best, but not my worst either. Considering the year that's taken place for all of us, I'd be willing to bump it up to a "C+" based off of degree of difficulty. A rough year for wrestling, a pretty full plate at work…not really the best time to produce your best writing.
Thing is, I know I can do better. I'm glad my work draws whatever interest it does, and I appreciate everybody that reads & likes my stuff, but I'm a greedy son of a gun. I want more. Gonna try and make that happen by the time the second anniversary of the third News From Cook's Corner run rolls around. How am I going to do that?
Well, hopefully I'll figure it out by then.
For now, let's run through some rasslin news!
Spring Cleaning
That's what we used to call it back in the day. Every year in the time following WrestleMania, WWE would release a number of wrestlers from their contracts & wish them well in future endeavors. The practice stopped during the 2010s largely for two reasons…
1. WWE wanted to have every professional wrestler in captivity under contract.
2. Linda McMahon was trying to get elected to political office, and her family's company firing a bunch of people didn't make her claim of being a job creator look very good.
Sure, people would leave or get released from time to time, but we went years without that day where the axe fell and it seemed like people would never stop getting fired. Not a great time to be a wrestler without much going on in WWE,
We talked about Samoa Joe in the Fave Five column and nothing else has been reported on that front. Except that everybody is talking about how much they would love to finally see a rematch between Joe & CM Punk, and Punk seems like he'd be up for it. I kind of wonder if they could put that together themselves and make some money off of it, or get one of these other feds to book it. FITE re-tweeting a Bleacher Report article about it tells me they're seeing if they can get involved in something with these guys. I mean, their new owners are promoting boxing shows built around Jake Paul, and it seems to be working, so why the hell not?
Billie Kay & Peyton Royce
Back when the Iiconics split up, everybody told me that Peyton was in store for big things because Vince McMahon liked her and was going to give her a singles push. Nothing that happened after the split indicated that anybody associated with Vince or Creative had any interest in Peyton Royce. She went to a tag team with Lacey Evans that didn't make anybody forget about Peyton's old tag team, then once Lacey went out of action there was nothing for Peyton to do. She gave an emotionally-charged promo on Raw Talk that got some people talking, but it didn't lead to anything.
Billie was supposed to be left behind after the team split, but got a bit more run on SmackDown with a gimmick where she would distribute her resume to everybody. Dunno if they were trying to send her a message or not, but she got the darn thing over. Fightful reported that Kevin Dunn didn't understand Billie's appeal, which is one of those things that isn't surprising at all because it's Kevin Dunn & the only thing he understands is bad television.
It's kind of a theme with these releases. A good percentage of these people were in tag teams that split up for reasons that ended up being irrelevant. Singles pushes that never went anywhere because somebody lost interest.
Mickie James
Mickie was one of those girls back in the day that history tries to overlook now in a desire to emphasize how today's women's wrestling is the best ever. It seemed like her in-ring career was just about done anyway, and WWE probably has enough people to train and whatnot, so the release doesn't come as a huge surprise. A shame to many, as we all like Mickie.
Like a good number of people released by WWE lately, Mickie has a significant other employed elsewhere. Does she follow Nick Aldis to the NWA? Billy Corgan's company sure could use a boost, as not many of their other recent additions have generated a ton of interest. Not saying Mickie turns the tide for them, but she's damn sure a bigger draw than Tyrus. Mickie vs. Serena Deeb sounds good to me, as does Mickie vs. Thunder Rosa, and I'm sure Kamille could learn something from her. Book it, William!
Chelsea Green
Chelsea finally made her main roster debut back in November and was set to be part of Team SmackDown at the Survivor Series until a wrist injury during the match changed those plans. She had a couple of start-stops like that just when it seemed like her time.
Could still be her time somewhere else though! She's already taking outside bookings and I'd guarantee that we'll see her on one of the other TV wrestling promotions before 2021 ends. She's got history with Impact and friends there too, so that seems like the best fit. That said, I think she'll have her choice of where to go.
Tucker
Making lemonade. pic.twitter.com/5Jvvmol88o

— TUCKy (@REALLeviCooper) April 15, 2021
I never heard anybody say one word about this cat until he popped up on Twitter day of his firing smoking joints and ripping Vince. Now he's everybody's favorite! Not hating on the guy though, I thought he was solid enough in Heavy Machinery, and it was obvious they had nothing for him after that split. What wasn't as obvious was they had nothing for Otis either.
Anyway, Tucker's better off somewhere that somebody might at least book a match for him.
Wesley Blake
Remember that big hullabaloo over Jaxon Ryker's tweet last summer? It got the Forgotten Sons taken off of TV and everybody wanted Ryker to get the hook. I never saw it happening, simply because Ryker's tweet wasn't anything that the WWE front office would have disagreed with in private. Sure enough, Ryker still has a job while the rest of the Forgotten Sons have been released.
Blake was in a well-regarded tag team with Buddy Murphy that got Alexa Bliss over as a star before moving on to the Forgotten Sons. He'll be teaming with somebody somewhere.
Bo Dallas
Bo was already making plans for life after wrestling. Maybe he'll do some well paying indies or something, but I doubt we see him on a large stage again. Besides, all his family's stroke is with WWE.
Kalisto
Kalisto was one of those guys that showed a lot of talent before arriving in WWE, and he had a solid run early on too. Not so much in the past couple of years, and I read something from thecubsfan that made a lot of sense. Expectations for Kalisto will be high now, but there's no guarantee he'll live up to them. Dude's spent the last several years un-learning the stuff that fans outside of WWE liked about him. He won't magically become Octagon Jr. or Samuray del Sol again, like people might expect.
So if people lower those expectations, I think they'll be happy with what they see from him in AAA or wherever else he ends up. A US indy tour seems inevitable since that's where he made his name to begin with.
In closing, it should be noted that getting fired by WWE isn't the end of the world. Everybody here has feasible options they can move on to, and the door's always open for a comeback. Heck, Drew McIntyre was let go by WWE some years ago, and he improved himself to the point where he eventually became WWE Champion.
I don't even mind WWE trimming their roster, just don't give me the "budget cuts" excuse. WWE can afford anybody they want at a price that doesn't hamper the almighty profit margin too much. If fans, or WWE tries to justify firing people with "budget cuts", don't buy it.
Just say you don't want these people around anymore. You have no use for them. Be honest!
I'm also not going to make any suggestions on who should be fired, as WWE will just keep them around forever. People tell me they still see money in Velveteen Dream…I'm not sure what kind of money they'd see in him at unless the FBI puts out a reward for his capture.
Announcing News!
Last week I sat here and explained to you how it doesn't matter who commentates on shows, what actually matters is the content of the shows. Sometimes, it feels like people in the business read my columns, then set out to prove me wrong. This is a ridiculous, self-serving belief since it assumes that people in the business read this shit, but it's just a feeling I get on some occasions, such as this one.
WWE completed their current announcing picture not long after last week's column, putting Pat McAfee next to Michael Cole on SmackDown. It makes sense, McAfee is quite the talker and has football commentary experience, and also has a fanbase that he can implore to watch SmackDown. I feel like an opportunity has been missed considering his in-ring performance against Adam Cole, but McAfee doesn't seem into doing that full-time, and seems quite happy talking for a living. Wouldn't we all?
Then we have Impact Wrestling making a big announcement. Mauro Ranallo will be calling the main event of their Rebellion show, which pits Impact Champion Rich Swann against AEW Champion Kenny Omega in an apparent unification match. You always have to add "apparent" in front of "unification match" given the past hundred years of pro wrestling history. It's nice to see Mauro return to pro wrestling, and it's not like he's had a problem getting work since leaving WWE.
Is Mauro going to make anybody buy Rebellion? Will Pat get more people to watch SmackDown? I'm leaning towards "probably not" on both. Yet it seems like that's what these promotions think will fix things. Maybe I'm wrong. They'll do their best to prove it.
AEW did a little bit of cleaning too
I feel that I need to go ahead and mention this as well, since we already covered WWE firing a bunch of people, and WWE fans will get mad if I don't mention other companies letting people go. More importantly than all that, I just find this particular story fascinating for some reason.
Ivelisse hasn't been seen in AEW since February. There had been some speculation that she had gotten into trouble backstage due to some issues with Thunder Rosa. Some tried to say there were no issues, but people that watched their match on Dynamite knew better.
Ivelisse: I don't know why I got released.

Also Ivelisse: pic.twitter.com/rvvzE2geEA

— Soundwave (@LocalSoundwave) April 14, 2021
She didn't appear too often on Dynamite after that, but got a solid push on Dark. Ivelisse won fifteen straight matches on Dark, whether as a single or teaming with Diamante. Lost her last one, and hasn't been seen since. What's up with that?
According to Ivelisse on social media & during an interview with Lucha Libre Online, it's due to heat with a coach & with Thunder Rosa. Rosa & Ivelisse have had bad blood since their days in Lucha Underground, and apparently Rosa ran her down to anybody in AEW who would listen. See, I don't completely doubt that. I don't know if Thunder Rosa was giving everybody her unsolicited opinions, but if somebody asked her what she thought of Ivelisse, she probably gave an answer.
I imagine that'd be the nice thing about being under NWA contract instead of AEW contract. One can be a little more truthful.
You feel bad for anybody getting fired, and Ivelisse has the potential to be a star somewhere. Unfortunately, it seems like she keeps getting in her own way, and it also seems like she doesn't realize that she's part of the issue. Not saying she hasn't been wronged in some of these situations, it's the wrestling business and not many of these people are wearing halos.
It's a lesson a lot of us could stand to learn. If the same bad things keep happening to us, maybe there's something we can do to make things better.
That's all I got time for right now. Thanks for reading, and until next time, keep your stick on the ice.