WWE News: 205 Live Officially Moving Back To Tuesday Night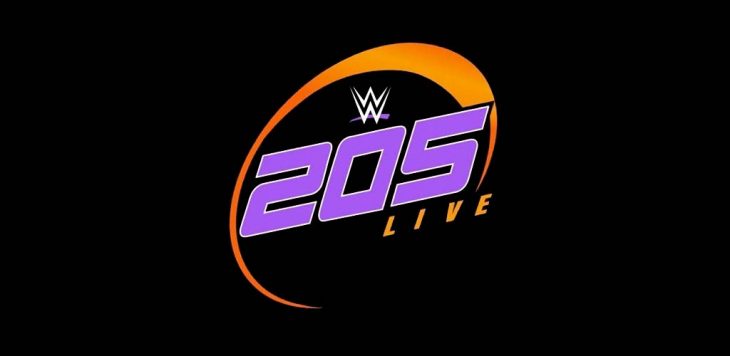 WWE announces 205 Live is heading back to Tuesdays!
It's been a number of months since the WWE Network's Tuesday lineup was changed, as 205 Live was moved to Wednesday nights before NXT with the second annual Mae Young Classic taking the purple brand's old time slot.
Some people may have noticed next week's WWE Network schedule had 205 Live back on Tuesday at 10PM EST and today, WWE has confirmed the move with a replay airing in the 7PM Wednesday spot:
Beginning this Tuesday, Jan. 15, WWE 205 Live returns to its original day and time – Tuesday nights at 10/9 C – streaming live on the award-winning WWE Network.
This week, the most exciting hour on television features a non-title open challenge from WWE Cruiserweight Champion Buddy Murphy as he prepares to defend his title in a Fatal 4-Way Match at WWE Royal Rumble on Sunday, Jan. 27. Murphy is hungry to face the best Cruiserweight competitors in the world and has called for anyone who meets the 205-pound weight limit to answer his challenge.
Don't miss the return of WWE 205 Live to Tuesdays at 10/9 C starting this week and see who is bold enough to answer Buddy Murphy's open challenge. The episode will also be replayed Wednesday at 7/6 C followed by new episodes of WWE NXT and NXT UK.
WWE News: Matt Hardy Says He's Ready To Return, In Best Shape In Years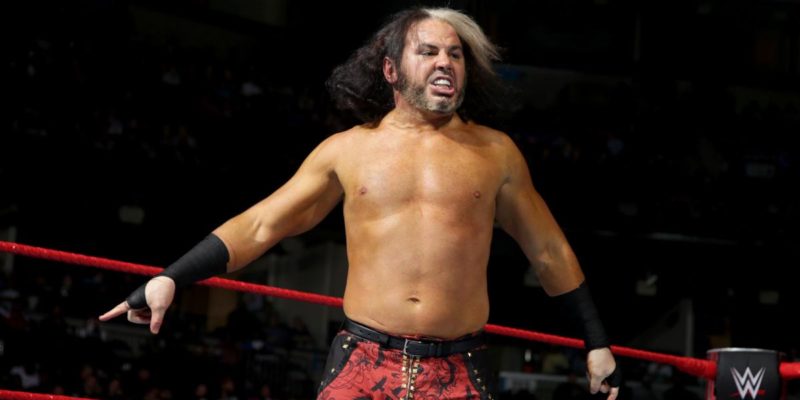 Matt Hardy gives a big update on his in-ring return!
It's been a number of months now since WWE Superstar Matt Hardy was forced to step away from the ring after years of abuse on his body was beginning to show its affects with his pelvis beginning to fuse with his spine (read about that here).
Last month, Matt revealed in an interview that everything with his rehabilitation has gone "better than expected", stating that he didn't have an exact timetable for when he would be back in the ring, but it would happen "sooner than later" (read all of Matt's comments here). Today, the WWE legend revealed that he has finally been "greenlit":
No, I am not retired & not going to be retiring anytime soon. I've worked my ass off to rehabilitate & have physically been greenlit. My body is in the best shape it's been in in years & I'm the lightest I've been in 20 years. https://t.co/XE1GzBP58A

— The BROKEN One, Matt Hardy (@MATTHARDYBRAND) January 20, 2019
At this time there's still no word on when exactly we could see Hardy back in a WWE ring, but this is certainly exciting news for fans who thought his career was over.
EA's Take: Sounds like everything went well and although there are going to be some fans who think he should just stay out of the squared circle, at the end of the day it's his life. If Matt wants to keep going and feels he can still contribute without damaging himself further, I'm all for it. Random guess here, but I wouldn't be shocked to see him enter the Royal Rumble Match as a surprise entrant.
WWE News: Grudge Match Announced For Tuesday's SmackDown Live
Another match has been added to this week's SmackDown Live!
No matter what side of the fence you fall on regarding SmackDown Live's current storyline between Naomi and Mandy Rose, there's no denying that it has certainly gotten both Superstars a lot of attention.
Over the weekend, we've seen some updates for this coming Tuesday's final episode of SmackDown Live before next weekend's Royal Rumble pay-per-view, including a face-to-face with WWE Champion Daniel Bryan and AJ Styles moderated by Vince McMahon (more on that here), plus Samoa Joe will take on Mustafa Ali and we will see a big rematch from last week when Rey Mysterio meets Andrade in a 2/3 Falls Match (read about that here).
Today, WWE has announced another match for the blue brand as Naomi will finally get her chance at redemption in the ring, taking on Mandy Rose one-on-one:
Mandy Rose sunk to new lows to embarrass Naomi last week on SmackDown LIVE, persuading both Naomi and her husband Jimmy Uso to a hotel room in a plan that ultimately resulted in Naomi being downed by The Golden Goddess.
Looking to retaliate, Naomi will have a chance to regain some pride when she collides with Mandy this Tuesday on SmackDown LIVE. Will Rose's mind games continue to dim The Glow? Find out this Tuesday night.