WWE News: Update On JoJo's Recent Absence From WWE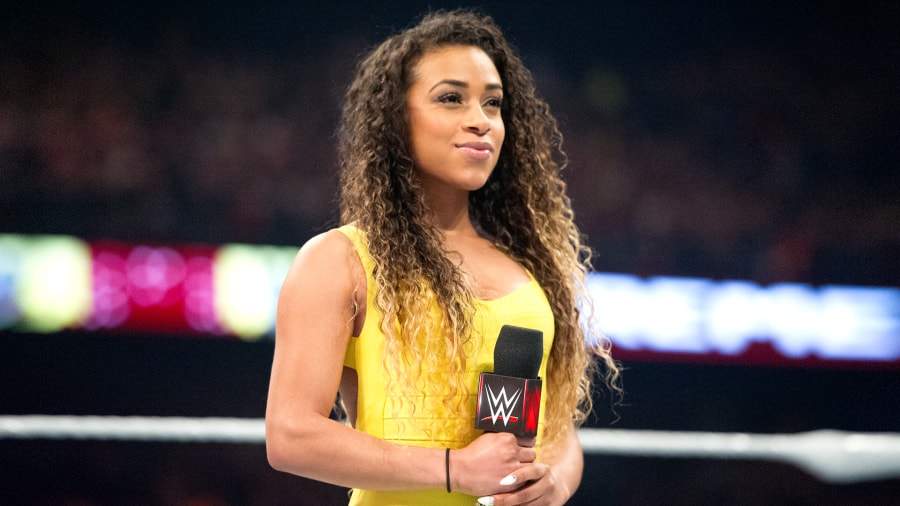 Where has JoJo Offerman been lately?
Over the past couple of weeks, some members of the WWE Universe have taken notice that the usual Monday Night RAW ring announcer, JoJo Offerman, has been absent from the program and instead Mike Rome has stepped in to fill the duties.
There have been some rumors that perhaps JoJo had left the company or perhaps was in some hot water, however that doesn't seem to be the case. According to PWInsider, JoJo has merely been off the road recently to deal with what's being called a "personal situation", but it's not known when she will be back.
Of course we learned today that she will not be at Sunday's Royal Rumble in Phoenix, Arizona, as WWE announced that Mike Rome and regular SmackDown Live ring announcer Greg Hamilton would be emceeing the event.
After first joining the company in 2013 and being a cast member on the inaugural season of E! Network's Total Divas, JoJo's in-ring career was short-lived and she quickly was moved into the ring announcer's role. She would start in NXT before being moved to the main roster in 2015.