WWE Week in Review: January 7-13, 2019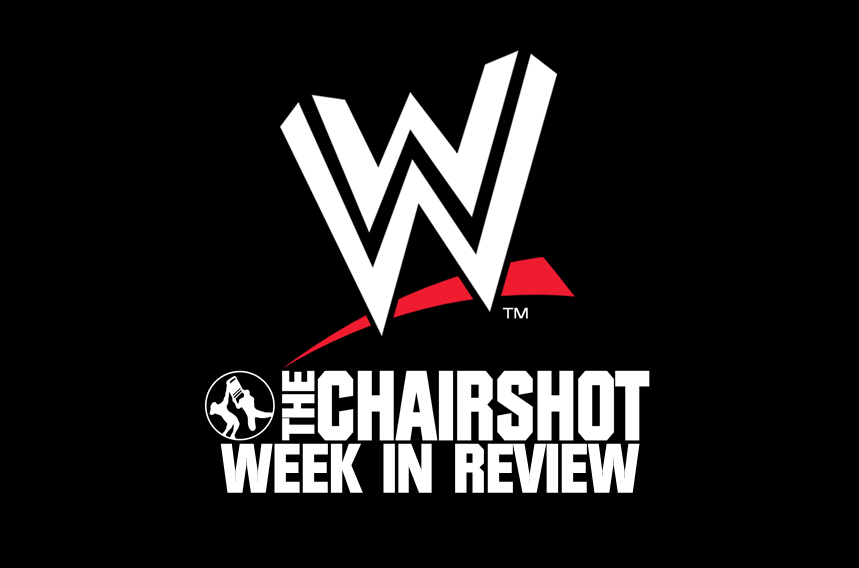 Tiffany MC takes you through the week that was, since we got the first official WWE Raw of 2019!
It's the New Year and everyone is getting ready for the Royal Rumble, but there was also a lot of mayhem and scheming on WWE!
On RAW, John Cena makes his triumphant return and finds himself in the middle of a turf war. The Revival try again to win the RAW Tag Team Championship. A Moment of Bliss debuts with a Rowdy first guest. Sasha Banks makes her case to be the new #1 Contender, and Seth Rollins and Dean Ambrose clash for the last time for the Intercontinental Championship.
On SmackDown, Daniel Bryan takes his case to the fans, but gets a nasty dose of Truth. Rey Mysterio and Mustafa Ali form a dream team against Samoa Joe and Andrade Almas. Mandy Rose's mind games cost the Usos, but Naomi gets a measure of revenge. Miz makes a bid to get a title shot for himself and Shane, and Lynch, Carmella, and Flair clash to decide who will meet Asuka at the Royal Rumble.
On NXT UK, the final push towards TakeOver: Blackpool takes place. The final spot in the tag tournament is decided. Travis Banks and Jordan Devlin's war of words tests Johnny Saint's patience. Rhea Ripley and Toni Storm face off in a tense press conference, and Gallus faces British Strong Style in a brutal six-man tag match.
On 205, as the Fatal Four way tournament winds down, Drake Maverick turns his attention to his recruiting campaign, but some current members of the roster are left wondering about their own spots. Lio Rush addresses his surprising loss last week, and Cedric Alexander faces Hideo Itami to decide who will get the final spot in the Fatal Four Way at the Royal Rumble.
On NXT, Johnny Gargano addresses the controversial cage match and the North American Championship Match. Bianca Belair and Nikki Cross clash one more time, and EC3 gets some surprising help against the Undisputed Era.
How did WWE do? Let's find out!
RAW
Universal Championship: For the first time since defeating Daniel Bryan at Survivor Series, Brock Lesnar returned to RAW and faced off with the man he would be meeting for the Universal Title at the Royal Rumble, Braun Strowman, in a horribly awkward interview that had even some of Strowman's staunchest online supporters facepalming. It doesn't change the fact that Strowman will get his rematch at Royal Rumble, but it raises questions about whether WWE wants to give Strowman the rocket.
Intercontinental Championship: The ongoing feud between Dean Ambrose and Seth Rollins reached its final culmination this week. After pinning Ambrose in the night's first match. Seth Rollins confronted Triple H and demanded he be given another shot at Ambrose's Intercontinental Championship. A smirking Triple H agreed, making the match a Falls Count Anywhere Match and it will be the last match between Rollins and Ambrose, at least for now.
In an interview, Ambrose fumed over the match. No one understood him. He didn't like turning on his brothers! He didn't like beating up Seth, but he had to! The Shield had done so much wrong and as the Moral Compass of WWE, he had to help his brother atone for his misdeeds. He had to take everything Seth had built with his misdeeds and Burn. It. Down!
This was the match a lot of fans, myself included, had wanted Dean and Seth to have at TLC. It was a vicious fistfight from start to finish. Neither man wanted to give an inch to the other. In the end and with some unwanted assistance, Dean Ambrose would retain his Intercontinental Title, but we can be certain that Ambrose and Rollins will meet up again.
RAW Women's Division: The Mixed Match Challenge may be over, but the friendships forged seem to have lasted. Mahalicia, who lost the Mixed Match Challenge Final to Fabulous Truth were looking to recover their dignity by taking on Apollo Crews and Ember Moon.
The match was okay. Mahal and Fox were always an odd pairing in the Mixed Match Challenge, but Crews and Moon worked together like a well-oiled team, which ended up being the deciding factor as Ember Moon would secure the win for her team by nailing an Eclipse on Fox for the win. It's not clear where this feud is going, but Mahalicia aren't known for giving up, even when they should.
Alexa Bliss has not competed in a match since Hell in a Cell in September, but that hasn't stopped her from putting her stamp on the RAW Women's Division. After the McMahons did away with the GM post, Bliss hit on another idea: Her own interview 'show', a Moment of Bliss and her first guest was the blockbuster that every debuting talk show needs: Ronda Rousey.
If you've seen previous segments like this with Bliss, you know how badly this went, and A Moment of Bliss was no different. Thankfully, what made this trainwreck interesting was NOT another round between Rousey and Bliss, but the two unexpected guests that showed up.
Nia Jax, who had lost her RAW Women's Championship Match to Rousey at TLC came out, dismissing Rousey's admiration for Sasha Banks, who Rousey said was the unsung hero of RAW. As far as Jax is concerned, she and Rousey have unfinished business. Using Rollins' rematch as her reason, she demanded her own rematch against Rousey, ignoring the fact that Rollins was getting the rematch he was owed for losing his title, while Jax had no such right since she had been the challenger at TLC, not the champion.
However, Sasha Banks came out and she was tickled pink to be mentioned by Rousey in the segment. Banks was so pleased, she even offered to teach Rousey how to lose graciously.
Jax, furious that she was being ignored, threatened to do to Sasha what she'd done to Lynch and told her to get to the back of the line. BAD. MOVE. Sasha might have changed since coming to the main roster, but she's still the Boss. Sasha sees no line, but there's a ring, so let's settle this there. Nia vs Sasha, winner faces Rousey. Not waiting for an answer, the Boss headed to the ring like the Boss she is while Jax tried to get out of it. However, someone in the back loved the idea and made the time.
The match was fantastic, despite Banks giving up quite a lot in size and strength, not to mention Jax's ongoing issues with wrestling safely. It honestly looked like Jax was going to get her wish, but Sasha proved why she was the Boss and why Rousey admired her. Sasha made Nia Jax tap like a drum after hitting a slingshot transition into the Banks Statement that was truly amazing to watch. Sasha Banks will face Ronda Rousey at the Royal Rumble for the RAW Women's Championship. Look out, Rowdy, the Boss is coming for you and that title.
RAW Tag Team Division: For months, the Revival has been fighting to win the RAW Tag Team Championship but despite being the best, they have constantly come up short for one reason or another, especially after last week when Roode and Gable won the match even though they hadn't pinned the legal man.
The Revival had hoped that a Lumberjack Match would settle the matter, but the Lumberjacks proved less than effective and Glorious Alphas escaped with the titles again, even though Dawson's foot was CLEARLY in the ropes. Even the Lumberjacks were shocked, they saw it clear as the noses on their faces, the Revival got screwed AGAIN! This is entering conspiracy levels of odd, but how many times can Revival demand a rematch and come up short?
Elias vs Baron Corbin: Elias and Corbin have been feuding for several weeks, and Elias always seems to get the better of the former RAW GM. This week looked to be no different as Elias took the stage and insulted Corbin and announced his entry into the Royal Rumble.
Corbin seemed to be getting tired of being Elias' muse and took the microphone to scold Elias and the fans for their ingratitude for how hard Corbin had worked to make RAW great, he also announced his entry into the Royal Rumble.
The match was typical of these two, Corbin's definitely improved since he'd first shown up in NXT. There was one difference between this match and the previous encounters is that Corbin managed to get the better of Elias by shoving him towards the ref before hitting him with a solid right and hitting the End of Days. The former GM got the last laugh this time, but it can be reasonably assumed that Elias will be looking for revenge next week.
Hulk Hogan: In a very controversial move, Terry Bollea returned to Monday Night RAW for the first time since being fired by WWE due to a racist comment that was uncovered in 2015. The fan reaction was a little mixed, but when Bollea got on the mic, it was like it was 1985 again. However, Bollea wasn't there to talk about himself, for once, he was there to talk about the passing of his dear friend, 'Mean' Gene Okerlund. Okerlund had been instrumental in helping Bollea get his character over and become as big as it was. Mean Gene had interview all of the greats and had a lot of great moments, many of which were on display in a tribute video WWE showed.
Bollea seemed willing to leave it there, but the fans were not and Bollea gave them what they wanted. Hulk Hogan returned and cut a tribute promo for his long-time friend and supporter as only the Hulkster could, including detailing what seemed like a hell of a show that was probably going on in heaven right now and took his leave. RIP, Mean Gene, besides being a manager, I wanted to be an interviewer just like you when I was a child.
John Cena: John Cena returned to RAW in epic fashion and right after a very chaotic start to RAW. The Doctor of Thuganomics. Showing that he didn't have any idea what was going on, claimed that the fight that started the show was about WrestleMania, even though we're not quite on the Road to WrestleMania just yet. Big Match John doesn't want to be left out of the action and announced that he will be entering the Royal Rumble.
He was interrupted by Drew McIntyre, who didn't like that Cena had main evented WrestleMania so many times but admitted that Cena was a GOAT. However, McIntyre loves beating up people considered the greats. McIntyre tried to take credit for the implosion of the Shield, he cited what he did to Ziggler, though it took several beatings to get that done, and Kurt Angle.
If McIntyre thought tooting his own horn would impress Cena, he was sorely mistaken. Cena was less than impressed, stating that McIntyre isn't any different from any other blowhard that have challenged Cena, but McIntyre retorted that those guys were all talk, he was action. Well, that works for Cena, let's get it on!
McIntyre and Cena got it on, then Bobby Lashley and Lio Rush, fresh from a brawl earlier in the show showed up, which brought out Seth Rollins, which brought out Dean Ambrose, which brought out Finn Balor. There's only one place this is going.
Six man tag it is! Cena, Rollins, and Balor vs Ambrose, Lashley and McIntyre. It was a good match, but it felt like Dean Ambrose was doing most of the work on the heel's side. WWE's Moral Compass his due, he hung with all three babyfaces, but it was Rollins who would get the pin on Ambrose, earning himself the opportunity to face Ambrose for the Intercontinental Championship.
Seth Rollins vs Bobby Lashley: Monday's episode of RAW actually started out with a fight between Bobby Lashley and Seth Rollins. Lashley and Rush weren't happy about Rollins' vicious assault on both men last week. Lashley would ultimately get his revenge by costing Seth the Intercontinental Championship when he speared him into a barricade before hitting the Dominator, giving Ambrose the opening for a pinfall win.
However, even costing Rollins the Intercontinental Championship wasn't enough for Lashley and Rush. Lashley hit a spinebuster on Rollins THROUGH a table Rush had set up. Rollins may have been forced to turn from Ambrose, but Lashley and Rush may have bitten off more than they can chew by screwing over the KingSlayer.
SmackDown
WWE Championship: Daniel Bryan opened RAW by protesting the food stands at the arena SmackDown was being held in. Continuing to embody every stereotype of health food nuts, environmentalists, and every other obnoxious do-gooder, Bryan berated the WWE Universe for eating junk food and cheering AJ Styles, even snatching food from the mouths of 'fans', who had to plants to explain why Bryan didn't get punched square in the face. He also raged against the WWE consumerism, and just about everything else he could think of.
As he made his was to the ring, Bryan got a taste of opposition protest when he was attacked from behind by R-Truth. Apparently, this was the planned match for later, but Truth apparently got tired of waiting, so this match is happening now!
This match was quick, but extremely good. Truth's gimmick might be goofy, but he's an extremely talented wrestler and took it to Bryan. However, Bryan's wiliness knew no bounds. Dodging the Stinger Splash, Bryan hit the running knee to retain his title. However, Truth is still the #30 entrant in the Royal Rumble, so Bryan might not be free of facing the Truth just yet.
However, as Bryan was heading to the back, he was attacked from behind again, this time by AJ Styles, who beat the living tar out Bryan, even chasing the Champ backstage, but security finally intervened. Bryan might have survived Truth, but Styles and Bryan will clash at Royal Rumble.
WWE United States Championship: Last week, Rusev and Lana were celebrating Rusev's epic win over Shinsuke Nakamura when Nakamura attacked Rusev from behind, sparking a melee that ended with Lana and Rusev knocked out. This week, Rusev came to the ring alone and tore into Nakamura for harming his wife and vowed to destroy the former US Champion.
Nakamura, coming onto the TitanTron, pointed out that Lana had jumped on HIS back and if anyone was to blame for Lana getting hurt, it was Rusev because HE was the one who knocked Nakamura over, thus causing Lana's injury and Nakamura had the evidence to prove it.
Enraged, Rusev went hunting for Nakamura and found him in the production truck, but Nakamura got the jump on him again and laid Rusev out with a Kinshasa. Nakamura got the last laugh on Rusev again, but who's going to be laughing after their next encounter.
SmackDown Women's Division: Mandy Rose has been playing mind games with Naomi by targeting Jimmy Uso for months and has always managed to escape retribution. This week didn't go according to plan.
After her little stunt with the towel during the tag team match, Rose was laughing it up with Sonya Deville and revealed that she was fully clothed under her towel, but she forgot one thing: Make sure your real target isn't in a position to exact immediate revenge. Naomi was waiting, heels in hand and attacked Rose with a straight right, also clocking Deville when she was stupid enough to come to Rose's aid. Jimmy had to run in and extract Naomi before Deville could do too much damage, but we can be sure that Naomi isn't going to stop until she's gotten full retribution against the so-called 'Golden Goddess'.
SmackDown Women's Champion, Asuka, is looking for a challenge. Former champions Becky Lynch, Charlotte Flair, and Carmella all think they each should be given a shot at her. There's one way to settle this issue since Lynch's rematch clause is null and void: Triple Threat!!
The match was absolutely fantastic! The real star was Carmella, who showed that she's come a LONG way from when she first debuted on the main roster in 2016 and more than held her own against Flair and Lynch. In fact, Carmella NEARLY got Charlotte to tap out to the Code of Silence but Charlotte managed to hang on and got out of it. In the end, Becky Lynch would get her rematch in a sequence oddly reminiscent of SummerSlam. Charlotte speared Becky, got a superkick in the face from Carmella, who went to get the pin on Becky, but ended up in the Dis-Arm-Her, but there was no Charlotte to break up the submission and Becky Lynch is going to face Asuka at the Royal Rumble!
As Lynch celebrated, Asuka came out for the usual champ/challenger face off with the belt. Will Becky walk out with the title Rousey robbed her of, or will the Empress manage to hang on to her newly acquired title?
SmackDown Tag Team Division: Despite coming up short in the Triple Threat Match, the Usos were granted a non-title shot at the Bar this week with a title shot at Royal Rumble as the prize. The match was great, as expected, however, the Uso were not going to get their title shot. Mandy Rose, who has been targeting Jimmy Uso in her feud with Naomi, came out in a towel and asked Jimmy if he'd seen her ring gear, claiming that she'd left it in his room. The distraction was enough to let the Bar get the pin Jimmy and deny the Usos their title shot.
After the match, the Miz came out and congratulated the Bar and 'offered' them an opportunity to face himself and Shane at the Royal Rumble. The Bar's response was to kick Miz's head off, but they accepted the challenge from the 'untested, uncoordinated, dysfunctional, daddy issued' team of Shane and Miz.
Once Miz had recovered whatever sense he had, he had to deal with his angry partner. Shane was NOT thrilled with Miz's antics, but the way Miz had gotten the match had made it impossible to back out, so the 'Best Team in the World' will face the Bar for the SmackDown Tag Team Championship. Let's hope they get their acts together by then.
Shane McMahon and Miz: The news that the Usos were getting another shot at the Bar's tag titles didn't sit well with the Miz, who thought he and Shane should be in that spot and that Shane, as a McMahon, should be fixing it so that the Best Team in the World was in the match instead. Shane refused due to them NOT being the best team in the world. Plus, he wanted any team he was involved to do things the right way. Which means training, scouting, and planning, NOT jumping to the front of the line unprepared. That didn't sit well with Miz, but he played along, at least for the moment.
Rey Mysterio and Mustafa Ali vs Andrade Almas and Samoa Joe: Three of the four men who came up short in last week's Fatal Five Way met in tag team action this week, Orton wasn't around, so Almas, with Vega in tow, filled his spot.
The match was fantastic, as expected from the four men involved. Mysterio and Ali were a fantastic tag team that I wouldn't mind seeing in the Tag Team Division. Unfortunately, Samoa Joe and Almas' teamwork would be the deciding factor as they double teamed Mysterio for the win with Almas getting the pin on the Luchador legend.
NXT UK
Episode 23
NXT UK Women's Division: To drum up some media attention for the big Women's Championship match, Johnny Saint and Sid Scala set up a press conference with Rhea Ripley and Toni Storm. It went about as well as a contract signing in WWE. Ripley was definitely the arrogant heel, while Storm did a good job as the determined babyface challenger with something to prove.
Things got nasty when a question about Ripley's win being a fluke and her being a Storm knock off was asked. Already annoyed by the questioning, Ripley snapped, saying that Storm was the joke. She won fair and square and that Storm was pathetic. Saint and Scala were able to keep the peace but it's going to be a hell of a fight come TakeOver.
Isla Dawn came up short in her bid to wrest the NXT Women's Championship from Rhea Ripley, but the Glasgow Goddess refused to let that get her down. This week, she took on Xia Brookside in a rare babyface vs babyface match was absolutely fantastic. The match was VERY technical, but both ladies shined very brightly. In the end, Dawn's experience was the deciding factor when Brookside went for a Victory Roll and Dawn sat down for the three. However, Isla didn't gloat over her win, she shook Xia's hand in respect and Brookside bowed. The fans loved the match and the gestures of respect between the two ladies.
One person who was NOT impressed with Dawn's victory was Jinny, who attacked Dawn backstage, still ranting about the difference between a queen and a witch. Someone should remind Jinny about what happens when queens piss off witches, it usually doesn't end well.
NXT UK Tag Team Division: This week featured the last semi-final match for the NXT UK Tag Team Championship and our contenders are The Grizzled Young Veterans vs Mark Andrews and Flash Morgan Webster.
The match was great, both teams were hungry to get that last spot, but Grizzled Young Veterans were just a little bit better this time and Liverpool's Number One is going to be at NXT TakeOver. Sadly, Liverpool wasn't impressed, but Gibson didn't care, he and Drake are ONE match away from being the inaugural NXT UK Tag Team Champions.
Jamie Ahmed and Dan Moloney vs Kenny Williams and Amir Jordan: Even though we're in the semi-final round of the tag team championship tournament, there's still been plenty of jockeying for positing to challenge for the titles once the title question had been settled. Ahmed and Moloney are a brand new team, but they were hoping for some success against Williams and Jordan, who have not had a ton of luck as a team.
The match was pretty good. William and Jordan's teamwork had definitely improved since their first match together and for once, they were successful, securing a win over Ahmed and Moloney and the crowd was delighted! It's hard to know who was more surprised, Williams and Jordan, the audience, or the announcers!
Gallus vs Strong Style: Last week, Mark Coffey and Wolfgang came up short against Mustache Mountain in the Tag Team Championship semi final, but that didn't stop them from running their mouths. They included Pete Dunne in their rant since Dunne will be facing Joe Coffey at TakeOver: Blackpool. We also learned that there will be a six-man tag match at the go-home show for TakeOver and Gallus vowed to take the kingdom at TakeOver.
Jordan Devlin vs Damien Weir: Jordan Devlin has done a good job of backing up his loudmouth with plenty of action, but this week, with a furious Travis Banks lurking in the shadows, Devlin took on Damien Weir. Weir got a good pop, but it was more because the fans despised Devlin, who didn't care. Weir put up a good fight, but Devlin was pretty much unstoppable and put his hapless opponent away with Ireland's Call.
While Devlin was celebrating, Travis Banks rushed the ring, causing Devlin to bail out. Seething with rage, Banks challenged Devlin to a match, but Devlin demurred, saying they'd do this on his time.
Episode 24
El Ligero vs Joseph Conners: I'm honestly not sure what this match was about other than just a random matchup, but it was still a really great match. Conners is a great, creepy, heel and Ligero is…Ligero.
Anyway, these two worked together but Conners learned to not play with his food when he's wrestling Ligero, who gave him quite a fight. Eventually, Ligero would pull out the win with his springboard Tornado DDT. The Leeds Luchador lives to fight another day, but it's hard to say if Conners will take this loss lying down.
Travis Banks vs Tyson T-Bone (with Saxon Huxley): This was another pretty random match that seemed to be here just to fill time and further Banks' feud with Devlin. That said, this was a really great match, even with Devlin mocking Banks and the New Zealand flag the whole time. You'd think that the distraction would help T-Bone, but it didn't, it just made Banks mad and T-Bone paid the price. After Banks had gotten the win, Devlin stormed the ring and the fight was on and ended with Devlin running away, again, after Banks fought back.
Unfortunately for Devlin, Johnny Saint had had enough of this and announced the final match for TakeOver: Blackpool: Jordan Devlin vs Travis Banks!
Six-Man Tag – Gallus vs British Strong Style (Pete Dunne, Tyler Bate, and Trent Seven): With TakeOver just a few days away, the big feud of the first several months of NXT UK came to a head in an epic six-man tag between Gallus and the proponents of British Strong Style.
The match was incredible, as can be expected from all six men, especially when heading into matches where so much was at stake. In the end, Gallus would pull out the win, but it was by the skin of their teeth and Pete Dunne wasn't pinned, so it's all wide open at TakeOver.
205 Live
Tony Nese vs Noam Dar: Now that we're in the homestretch to decide who will be challenging Buddy Murphy at Royal Rumble, 205 got back down to business and our first order of business was a spectacular match between Noam Dar and Tony Nese.
It's always fun watching these two lock up and this week was no exception. What were they fighting over? Basically, they're fighting over Tony Nese's previous win over Dar that he got with some help from Buddy Murphy, which is a good of a reason as any. Unfortunately for Nese, he seemed unable to put Dar away without Murphy's help and Dar was able to get a win with a quick roll-up. Nese wasn't happy, but there's nothing he can do about it. Looks like 2019 could be the year of the SuperNova.
Unlikely Duo vs Party of Gulak: Tozawa was in Japan this week, but he left his buddy, Brian Kendrick, a lovely note for the WWE Universe and his opponents in the Fatal Four Way match. Kendrick then said that he'd grown very fond of Tozawa and vowed to help his friend win the Cruiserweight Championship.
As for the Party of Gulak, they were busy schmoozing Drake Maverick and trying to 'help' him with his recruitment of new competitors. Maverick was finally able to get rid of them by promising to take their suggestions into consideration, before putting their suggestions in File 13, aka, the trashcan, as soon as they were out of his office.
Maria's Minions: It's been over a month since the Kanellis clan had been on 205 Live, despite spending all that time away from their daughter. Maverick's reasoning? He's got a limited amount of time every week and there's not always time for everyone to be featured. This infuriates Mike, Maverick's looking for new stars but doesn't give opportunities to the ones he has. Maria calms him, she has a plan, like always, they'll just have to fight harder for their opportunities.
Lio Rush: Last week, Lio Rush came up short in his match against Kalisto and lost out on a chance to challenge for the Cruiserweight Championship. However, in Rush's mind, Kalisto didn't beat him, Lucha House Party won the match for him, despite the fact that LHP wasn't doing anything much different than what Rush does for Bobby Lashley. Rush vowed to make Dorado and Metalik pay for costing him the match, but LHP have proven wily before, will Rush find them harder to beat than he thinks?
Cedric Alexander vs Hideo Itam (with Ariya Daivari): It's come down to this. The last slot in the Fatal Four Way Match is about to be filled and it'll either be Hideo Itami or Cedric Alexander.
It goes without saying that this match was amazing. Unfortunately, this was an unofficial 2-1 handicap match with Daivari around, but Alexander kept fighting. However, Itami would be the victor in this match, stamping his ticket to the Royal Rumble. The Fatal Four Way is in place, but who will be leaving Phoenix with the gold?
NXT
DIY vs Aleister Black and Ricochet: Johnny Gargano kicked off NXT this week. He seemed in a good mood, wishing the fans Happy New Year and then discussed how the only things that matter in NXT are wins and Championships. Gargano vows that this will be a winning year for him and he will capture a championship.
Turning his attention to the cage match with Aleister Black a few weeks ago, Gargano set the record straight: DIY is NOT getting back together, no matter what Ciampa thinks and Gargano still wants the NXT Championship. For the time being, however, Gargano has the North American Championship in his sights.
Ricochet comes out, commenting that if Gargano wanted a shot, he just needed to ask, or would he rather jump the One and Only in the parking lot like he did Black? Ricochet vowed to walk out as North American Champion.
Then Ciampa came out and the argument just got louder. Ciampa seemed confused and a little hurt by Gargano's attitude, but then Aleister Black appeared on the Titan, warning Ciampa to focus on him, instead of worrying about making up with Gargano. Then the lights went out and Black appeared and the fight was on. While they were fighting, Gargano took advantage of the distraction and superkicked Ricochet.
NXT Women's Division: Bianca Belair and Nikki Cross have had two one-on-one matches and each has ended at an impasse. This week, the EST and the Twisted Sister looked to settle this dispute once and for all.
This match was incredible, as expected from these two. However, unlike their previous encounters, there would be a winner. Belair would finally get the victory over Cross and expunge the blot on her record, with the Kiss of Death. With that done, Belair can turn her attention to Shayna Baszler and Phoenix.
NXT Tag Team Division: War Raiders haven't been seen since War Games, due to Hanson getting banged up during the match. Now they're back and William Regal announced that they'll be challenging Kyle O'Reilly and Roderick Strong for the NXT Tag Team Championship at TakeOver: Phoenix!
Fabian Aichner and Marcel Barthel are brand new tag team, but they've already made some major moves in NXT UK. This week, they came to Full Sail to hone their teamwork against Stanley Watts and Hector Kunsman.
The match was okay, Barthel and Aichner are a reasonably good tag team for being brand new and this match helped them iron out any kinks in their teamwork that they might have. The EU got the win with Barthel hitting a German Suplex into a bridge cover, which was really cool. Look out, NXT UK Tag Division, the EU is coming for you.
EC3 vs Adam Cole (with Undisputed Era): EC3 and Adam Cole have been feuding off an on for a couple of months and this week looked to settle the score.
It was a great match and I'm a little sad that EC3 is going to the main roster because this is a feud that could be a really good on in NXT. However, the presence of the Undisputed Era played a major part in getting Adam Cole the win this time, even though Cole should've been disqualified after his friends attacked 3. However, the Undisputed Era wasn't done with 3 and continued to attack him…until the War Raiders stormed the ring and cleaned house, which featured Hanson CARTWHEELING away from a gang up by O'Reilly and Strong, which you really need to see to believe. At the end of it, the War Raiders were standing tall and Undisputed Era were in heaps in the ring. Phoenix might not be standing after these teams are done.
Takeover: Blackpool
NXT UK Championship Match – Pete Dunne vs Joe Coffey: Pete Dunne has held the UK Championship for 600 day, long before there was even a NXT UK to defend it on. Joe Coffey, along with his crew have been the dominating force on NXT UK since the first show and it's time for these two to collide.
The match was BRUTAL. Dunne comes by the nickname 'Bruiserweight' honestly, and Coffey isn't exactly Mr. Finesse. However, it was still an incredibly good match, but it wasn't as good as Ripley/Storm, in my opinion.
It really looked like Coffey was going to be the man to beat Dunne, but the Bruiserweight managed to hold on and forced Coffey to submit to Dunne breaking his fingers to retain the NXT UK Championship.
However, Dunne's celebration was short lived as Walter, who is supposed to be a big deal, though what's so special about him is a little lost on me, made his debut and his eyes were on Dunne and the title. Dunne was the slightest bit intimidated. As the two men stared at each other, Joe Coffey charged at Walter, for some reason, and was unceremoniously knocked out by Walter, before the newcomer turned his attention back to Dunne. Looks like Dunne's found his new challenger.
NXT UK Women's Championship – Rhea Ripley vs Toni Storm: Rhea Ripley shocked the WWE Universe when she beat Toni Storm to become the first NXT UK Women's Champion and has been on a holy tear to prove herself the most dominate female on the roster. However, Storm was able to get a rematch, but will she be able to rewrite the story from last time?
This match should've been the main event, to be quite honest. Storm was dealing with injuries during their first match, and this time, she was at 100% and it showed. She and Ripley absolutely tore the place down. Ripley got extremely frustrated with her inability to keep Storm down, which wasn't helped by Storm kicking out of the dreaded Riptide. That proved to be the turning point, as Storm was able to take advantage of Ripley's frustration to get out of a second Riptide attempt and hit the Storm Zero to win the NXT UK Women's Championship! The fans were elated and so was Toni, who celebrated with the crowd. Toni Time is here, but we can be sure Ripley is going to want her title back.
NXT UK Tag Team Championship Final – Moustache Mountain vs Grizzled Young Veterans: It is finally time to crown the first NXT UK Tag Team Champions and it doesn't get much bigger than Moustache Mountain vs Grizzled Young Veterans. Both teams have great championship histories and both teams are hungry for it, let's get it on!
It was an incredible match, the crowd was firmly behind Moustache Mountain, but Gibson and Drake tuned them out. There were a lot of tributes to the British Bulldogs by Moustache Mountain, which was a nice touch. However, the Grizzled Young Veterans would win this round hitting the Ticket to Mayhem on Seven to become the very first NXT UK Tag Team Champions!
No DQ Match – Dave Mastiff vs Eddie Dennis: What had started off as a match between the only two undefeated singles competitors in NXT UK, at least among the gentlemen, has turned into a nasty feud that looked to come to a head in Blackpool.
This match was every bit as ugly as the previous encounters, and the No DQ stipulation was basically a carte blanche for havoc. It looked like Dennis might get the win after splatting Mastiff on the steel steps, but Mastiff survived and was able to pull off the win by hitting Dennis with an Into the Void THROUGH a table. Mastiff shut Dennis up, but will the NXT UK Championship be next on his list?
Jordan Devlin vs Travis Banks: Jordan Devlin likes to boast about never betting against the Irish Ace, but that doesn't mean he's above rigging the game. He attacked Travis Banks when Banks was entering the Empress Ballroom before TakeOver. To Banks' immense credit, he tried to do the match anyway, but it was quickly obvious that Banks couldn't continue. A smug Devlin fully expected the match to be called a forfeit and was giving a promo about betting against the Irish Ace when Johnny Saint stopped him. Turns out, Saint and Scala had Devlin's number and figured he'd pull a stunt like this and had a backup plan. Still confident, Devlin challenged them to bring the victim…er, opponent on. Who was Plan B? Finn Balor, Devlin's trainer and mentor. The crowd was ecstatic, and Devlin was furious.
This match was SOO much fun to watch! Devlin and Balor were fabulous to watch and they put on a showstopper on very little notice. In the end, Balor would put his protégé in his place with Bloody Sunday and a Coup de Grace to get the win. The Irish Ace was shut up for now, but it can be assured that Travis Banks isn't done with him yet.
Andrew's Top 5 Matches: Week Ending 5/9/2021
Now that April matches have been decided, we get two votes this article! April MOTY Pool and the Match of the Week! Did your favorite match make the list?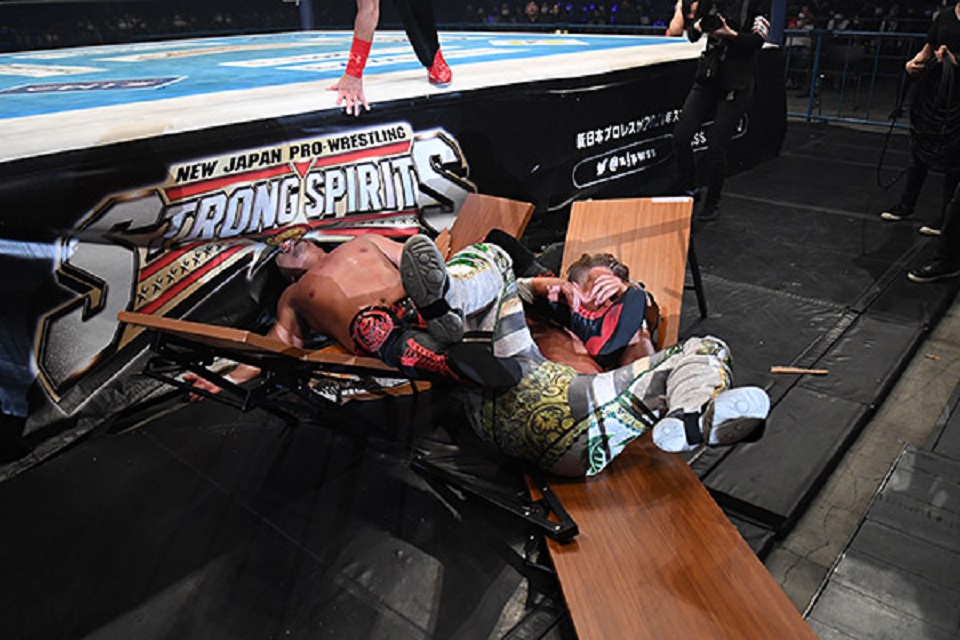 Now that April matches have been decided, we get two votes this article! April MOTY Pool and the Match of the Week! Did your favorite match make the list?
We've all seen the articles about Meltzer going crazy for one match from this week, so let's see if it wins or if anything else can hold a candle to it!
But first – Match of April Pool!
April MOTY Pool:
AEW Dynamite: Christian Cage vs Frankie Kazarian
NXT Stand & Deliver: NXT UK Championship: Walter (c) vs Tommaso Ciampa
WrestleMania: SmackDown Women's Championship: Bianca Belair vs Sasha Banks (c)
NXT: Cruiserweight Championship: Kushida vs Santos Escobar (c)
Impact Wrestling Rebellion: X Division Championship: Ace Austin (c) vs TJP vs Josh Alexander
WWE SmackDown: Universal Championship: Daniel Bryan vs Roman Reigns (c)
Out of the MOTY Pool, I'm going to vote for, Tommaso Ciampa vs Walter; but this is the most extensive list we've had for a monthly pool. Should be interesting to see if anything can surpass the WrestleMania week matches.
Now let's kick off May!
Quick Top 5:
NJPW Wrestling Dontaku: IWGP World Heavyweight Championship: Will Ospreay (c) vs Shingo Takagi
Rating: *****
AJPW Champion Carnival Finals: Kento Miyahara vs Jake Lee
Rating: **** ½
NJPW Wrestling Dontaku: NEVER Openweight Championship: Hiroshi Tanahashi (c) vs Jay White
Rating: **** ¼
AJPW Champion Carnival: Shuji Ishikawa vs Suwama
Rating: ****
AEW Blood & Guts: The Pinnacle vs The Inner Circle
Rating: *** ¾
Honorable Mentions:
NXT: NXT Women's Tag Titles: Candice LeRae & Indi Hartwell vs Ember Moon & Shotzi Blackheart (c)
Rating: *** ½
IMPACT: Moose vs James Storm
Rating: *** ½
NJPW Wrestling Dontaku: Iron Fingers from Hell Ladder Match: Tama Tonga vs Taichi
Rating: *** ½
AEW Blood and Guts: Cody Rhodes vs QT Marshall
Rating: *** ¼
AJPW Champion Carnival: Koji Doi vs Shotaro Ashino
Rating: *** ¼
NJPW Wrestling Dontaku: Tanga Loa vs ZSJ
Rating: *** ¼
WWE SmackDown: Cesaro vs Seth Rollins
Rating: ***
NXT: Timothy Thatcher & Tommaso Ciampa vs Grizzled Young Veterans
Rating: ***
NJPW Wrestling Dontaku: Suzuki-Gun (Minoru Suzuki, Yoshinobu Kanemaru & El Desperado) vs CHAOS (Kazuchika Okada, SHO & YOH)
Rating: ***
AJPW Champion Carnival: Yuma Aoyagi vs Kohei Sato
Rating: ***
NJPW Wrestling Dontaku: LIJ (BUSHI, SANADA, Shingo Takagi & Tetsuya Naito) vs United Empire (Great-O-Khan, Jeff Cobb, Aaron Henare & Will Ospreay)
Rating: ****
IMPACT: Trey Miguel vs Rohit Raju
Rating: ***
WWE Raw: Lashley vs Braun Strowman
Rating: ***
5. AEW Blood & Guts: The Pinnacle vs The Inner Circle
From Mitchell's Coverage:
MJF pulls as far back as he can, but Jericho still refuses! MJF lets go to STOMP the hand, SLAM it on the steel, and SLAM it again! MJF gets Jericho's arm and BITES it!! Then, SALT OF THE EARTH! Jericho continues to endure, their teams still brawl inside the ring, but MJF lets go to STOMP Jericho's arm again! MJF brings out the Dynamite Diamond Ring! DYNAMITE DIAMOND PUNCH!! Fans boo but Jericho being knocked out won't win this! Hager makes Wardlow endure an Ankle Lock, but MJF gets an idea. MJF sees there's no guard rails up there, and he grins. MJF stalks Jericho, fans freak out as he drags Jericho over and aims for the edge!
MJF tells Inner Circle to give up or he's throwing Jericho off!! Hager tries to get at them from below, PNP go from the outside, Sammy says MJF has to stop! Sammy is saying they give up!?!? The Pinnacle wins?!?
Winner: The Pinnacle
4. AJPW Champion Carnival: Shuji Ishikawa vs Suwama
From Mathew's Coverage:
Shuji would stomp Suwama down once he rolled back into the ring, but Suwama tries to fight back as Shuji catches him in an Anaconda Vice style while slamming him down onto the mat. Shuji turned it into a Cobra Clutch as Suwama is fighting to stay alive and eventually gets his foot on the rope. Shuji ran the ropes to try and Lariat the champ but Suwama would catch him to hit a Flatlinner, saving himself some time to get back some momentum, applying the Sleeper once again. Shuji was struggling in the hold as Suwama turned him around to try and hit the Last Ride but fails to do so when Shuji flips him over. The two slowly get up and start hitting each other back and forth but Shuji would hit multiple forearms as Suwama collapses onto the mat. Shuji tried to lift Suwama but Suwama reverses it into a Suplex! Suwama is making a comeback, delivering double-handed chops to Shuji before tossing him into the ropes to hit a Lariat and covers him but Shuji kicked out. Suwama lifts Shuji for the German Suplex and charges at him for another Lariat, covering him again but Shuji kicked out again! Suwama hits the Backdrop as Shuji kicked out again but Suwama turns in into a Sleeper Hold once more as Shuji looks to be in trouble but he lets go to pin him as Shuji barely kicked out! Suwama is getting annoyed and picks Shuji up, leading to the two exchanging blows again, both men being stiff towards one another until Suwama attempts the Discus Lariat, Shuji ducks it to hit the Dragon Suplex and tops it off with a Tsunami! Shuji delivers multiple knees to Suwama while he was on his knees, struggling to get up until Shuji picked him up for the Fire Thunder and Suwama kicked out at two! Shuji hits a Kamigoye and then a Tsunami, only for Suwama to kick out at two again! Suwama was struggling but Shuji would hit the Giant Slam onto Suwama, pinning him for the victory, and eliminating the Triple Crown Champion!
Rating: Shuji Ishikawa via Giant Slam
3. NJPW Wrestling Dontaku: NEVER Openweight Championship: Hiroshi Tanahashi (c) vs Jay White
From My Results:
Tana and Jay start off with their pose down as Jay continues to insult the aging Ace's physique. The entire story of this match, was both men breaking each other down and playing with the fact they've gotten one another to tap out in the past. The Reverse Figure Four of Jay's that he calls the TTO (Tana Tapped Out) and the Cloverleaf of Tanahashi's that he referred to as the JTO (Jay Tapped Out).
Both men went after the legs, which is always amusing to watch Tanahashi go after someone else's knees. Jay locks in his submissions early, but Tana fights out, Tana hits two High Fly Flows on Jay's legs causing him to audibly scream. Tana locks in the JTO, but Jay fights off. Sling Blades, Dragon Suplexes, Shutdown Suplexes, Blade Busters and Dragon Screws, all helped to tell the story of how they tried to break one another down.
Gedo feigns getting inside, but Tana cuts him off with a Dragon Screw, Jay scoops the Ace in a Roll-Up but only for 2. Tana gets out of it and tries to get position on Jay for a Dragon Suplex, but Jay keeps struggling to the ropes, stops, pivots and hits a Blade Runner out of nowhere! Jay White is the new champion!
Winner: Jay White via Blade Runner
2. AJPW Champion Carnival Finals: Kento Miyahara vs Jake Lee
From Mathew's Coverage:
The two are now in the ring as Kento hits the Blackout on the back of his head, Jake flopping down on the mat, Kento tossing him into the ropes as Jake catches him with a beautiful Leg Lariat as they both go down. Jake delivers another knee to Kento's gut as he tries to fight through the pain but Jake kicks him in the gut to pin him as Kento kicked out at two. The two exchange blows once Kento has a burst of energy as Kento kicked him in the face before running the ropes, getting caught with a Giant Killing as Kento goes down but kicked out again! Jake goes for the D4C as Kento reverses it into a German Suplex, hitting another Blackout. Kento tries to hit the Shutdown German Suplex Hold but Jake reverses to knee his gut again. Jake hits Kento repeatedly in the face and chest with knee strikes until Kento was knocked out, Jake waiting for him to get up as he went for the D4C but Kento reversed it into a Small Package as Jake barely kicked out! Kento finally hits the Shutdown German Suplex Hold onto Jake but Jake would kick out! Kento couldn't believe it as he tries again, he has it locked in but Jake is struggling till he reaches the ropes with his teeth. Kento quickly pulled him in the center, still having it locked but breaks free, only to get hit with another Blackout! Kento goes for one more as Jake roundhouse kicks him in the head twice, and catches him to hit the D4C as he pins Kento in the ring to win the Champion Carnival!
Winner: Jake via D4C
1. NJPW Wrestling Dontaku: IWGP World Heavyweight Championship: Will Ospreay (c) vs Shingo Takagi
From My Results:
Shingo breaks the assault, they trade a little and he finally gets more space after he grabs Ospreay's foot and just flips him twice in the air, which he did in a previous match of theirs. Takagi and Ospreay have an amusing Table fight, where Shingo's Sabu style approach of throwing it, wins the tussle. Chekhov's Gun is established with both tables being set up but not used right away.
Shingo uses them about 8 minutes later as he drives Ospreay through both with Made in Japan/Last Falconry which almost results in a countout victory. As soon as Ospreay slides back in, Made in Japan again, and this time a near fall. The callbacks come back in spades in the match, notably, Shingo learned from the flipping through the Pumping Bomber spot. As Ospreay flips and goes for the Oscutter, Shingo waits and catches him in his own Cutter. Super Oscutter countered with TTR. Shingo even pulls out the Poison Rana again to stop Will from trying another Oscutter.
This becomes a real test of willpower when we get to the point where they just absorb the shot and fire back. Lariats, kicks, Headbutts, great stuff as Shingo slips Stormbreaker, hits the Yukon Lariat, but Ospreay responds with the flying Blackout style Knee Strike. More back and forth, but Chelsea Grin dazes Shingo enough, Ospreay hits a Rainmaker, to set up for the Hidden Blade and then Stormbreaker!
Winner: Ospreay via Stormbreaker
Thoughts:
Now even Meltzer added to the hype of the fourth installment of Shingo versus Ospreay; and I can't argue that. As much as I really enjoyed seeing Jake HOPEFULLY take his final step towards being crowned champion and Jay White continuing to embarrass Tanahashi and call out the NJPW heroes…I can't get passed how good Shingo and Will was.
Plus let's also assess, Blood & Guts was a spectacle, but also a comedy of errors. So many trips, dumb spots, stall spots and the finish was lame. I don't just mean the cardboard, I mean the entire climb up the cage thing. It wasn't built well, it was corny and Jericho stalling the climb until they came out of commercial was obvious and laughable. While it was entertaining from a spectacle perspective, it wasn't anything special and towards the bottom of the many versions of WarGames.
Remember to vote for the match of April and the week!
News From Cook's Corner 5.10.21: Setting Wrestling Back Thirty Years
Opinions, contracts and free ideas! Steve Cook puts in the good work this week to bring all the wrestling news!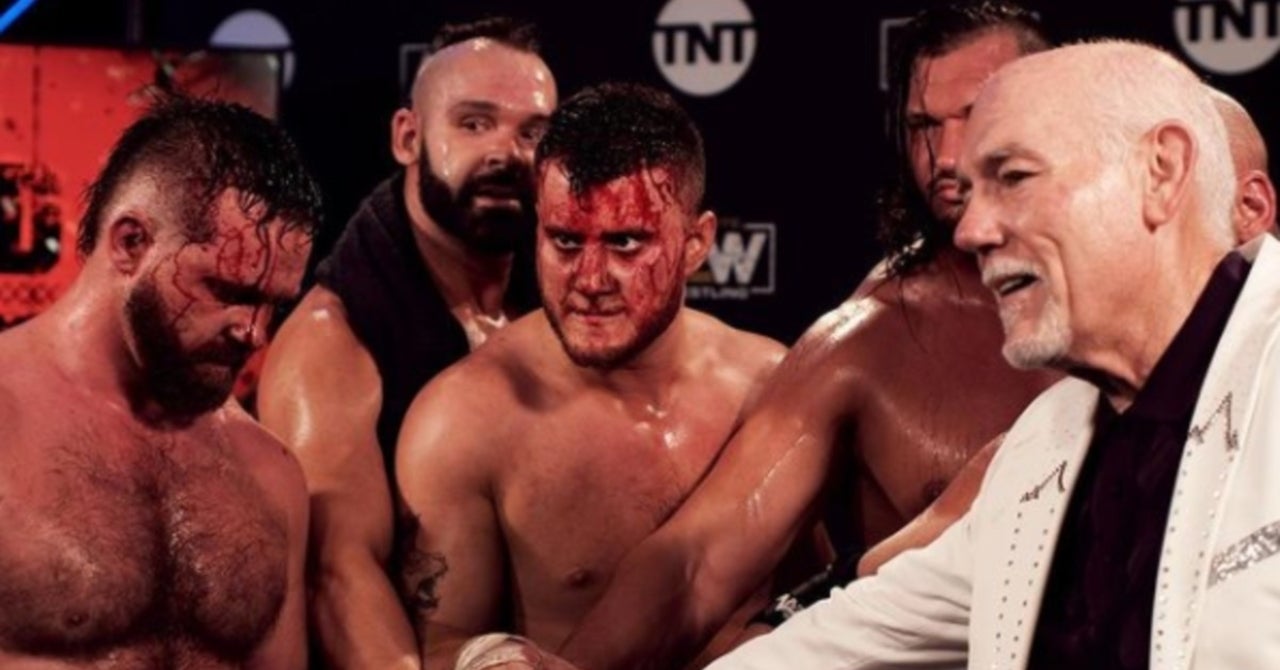 Hi, hello & welcome to News From Cook's Corner! There's a lot going on in the world of wrestling, but this is the time of year when my thoughts start to turn to other things. The best postseason in sports is about to start up, and the Nashville Predators are going to be part of it! Maybe not a significant part of it, as they play the Carolina Hurricanes in the first round, and that bunch of jerks has had the Preds' number this season. Doesn't matter though, once the postseason starts the series record is 0-0 and anything can happen.
Hockey's one of my more recent fandoms. I watched a little bit as a kid, but didn't really delve into it until early last decade. The Voodoo Penguin & I were doing a sports podcast on offtheteam.com during one of my hiatuses from wrestling writing, and the otters wanted to hear us talk about hockey. Good percentage of Canadians on the website. At first I let Pengu handle that portion of the show, but then I decided I needed to have opinions as well. So I decided to follow the Nashville Predators, whose games I could watch on Fox Sports South, and who Jeremy Lambert told me was a good pick. Still not sure if he was trying to help or hinder me on that one, but it's worked out well for the most part.
Eventually, I started writing about the Preds' big matchups on the dearly departed Ultimate Sports Blog, and I used that as a springboard to start writing for Predlines. That's right, your boy wrote about hockey pretty regularly for a couple of years there. That kind of tailed off when my wrestling work picked back up. The Predators' Stanley Cup window closing gave me less to be excited about…and to be quite honest, I'm not enough of a hockey expert to intelligently write about it for a site with any kind of a wide reach. It was fun to talk to people from Finland about the Preds, though.
Also, I did just win my third straight OTT Fantasy Hockey Championship. Fourth in five years. So maybe I'm not giving myself enough credit.
Sometimes I think about getting back into the hockey writing thing. It would take a lot of study for me to feel as comfortable about my hockey expert takes as I do about my wrestling expert takes, or even my opinions on baseball & football, all of which are picked up from over thirty years of observation. We'll see if things slow down for me on the wrestling front. I'll stop there before I get too cryptic referencing current issues & my future here & elsewhere.
Here's some wrestling news & stuff!
Blood & Guts Set Wrestling Back Thirty Years
AEW had their big Blood & Guts match last Wednesday. Everybody saw it, everybody had their opinions about it. Including WWE management. PWInsider heard from a member of management saying that the match set the business back thirty years. They also heard from a wrestler that loved it and wished they could do something like that. Ringside News heard from somebody on WWE Creative saying it set a bad image for the industry.
None of these things surprise me. From what we know about the thoughts & opinions of certain members of WWE management, we know that they're going to hate a bloodbath. That's just not Vince McMahon's bag these days, or Bruce Prichard's. Obviously blading right on camera in front of God & everybody isn't a good look even if you like blood with your rasslin. I'm not even sure they would care about the finish looking fake as all hell, but that probably didn't help things.
It also doesn't surprise me that wrestlers would love it and want to take part in something like that. People of my age & slightly younger that grew up watching this stuff saw Steve Austin bleeding buckets every month on PPV. We saw ECW. Understandably, a good percentage of people that get into the business wanting to be a pro wrestler want to do all the things that their childhood heroes did. Including bleeding buckets and taking bumps off of high places.
It's all good soundbites that make for good clicks, but nothing that should surprise anybody. Or really affect your opinion on the match, which is what matters. Not Vince's, not Bruce's, not Jericho's or Cornette's. Yours.
Oh, and I can no longer keep track of whether setting things back thirty years is a good or a bad thing. Thirty years ago, the Reds were coming off of a World Series win. I wouldn't mind going through that again!
Where is Bryan going?
This one came as a bit of a surprise. Largely because we've been conditioned to not care about match stipulations where a WWE Superstar has to leave a TV show if they lose. They just pop up on the other show! When Daniel Bryan had to beat Roman Reigns or leave SmackDown, most of us figured he would pop up on Raw soon enough, or maybe even NXT. No big deal.
Turns out that it might actually be something of a deal. Fightful reported last week that Bryan's WWE contract actually expired, and he's currently a free agent. If I was a younger man, I'd be getting all excited about this. I'd be doing Top 5 columns on who I'd like Bryan to wrestle in a prospective future that didn't involve WWE. Unfortunately, I'm an old man that has a pretty good idea where all this is going.
Bryan will take some time off, which he deserves to do. He's a father of two little girls that's put in more than enough time wrestling for our pleasure. Then, he will return to WWE because…well, why wouldn't he? Say what you will about WWE and how they utilize certain performers, but I can't really argue that they've done Bryan wrong since his return to in-ring action. Sure, things could always be better, and they could have let him be the WWE & Universal Champion for the past several years uninterrupted. And sure, there are likely plenty of people out there that Bryan would love to wrestle, and places that either he hasn't been to or hasn't been to in awhile.
Will he scratch that itch? I know a lot of you would like to see it. Heck, I would too because it'd ne something interesting to talk about. But at the end of the day, WWE will be his home. Don't let yourself get all hot & bothered by the idea of something else happening. Think about the great things that are actually happening in life, not the ones you make up in your mind.
OK, so here's one that I'm making up in my mind…
Free Idea for Ring of Honor
Here's something I've been thinking about for a little while now, and Bryan theoretically being available to do things just increases my thought that this should happen. Samoa Joe recently got released by WWE. CM Punk doesn't seem to be doing anything. And now we have Bryan.
Originally, I thought that there wouldn't be a more fitting trio for a first Ring of Honor Hall of Fame class than Joe, Punk & Homicide, who recently came back to the company. Add Bryan to that group, and it's a perfect foursome.
Book it, Lizardman! It's going to be the twentieth anniversary next year. Time y'all did something to honor your past. We might have scoffed when TNA started doing theirs, but that was like a decade ago. Now is the time.
Japan has COVID
The attention of the world will turn to Japan as we reach the summer months. As we know, the Summer Olympics are set to take place in Tokyo. Delayed last year due to the pandemic, athletes across the world are excited to finally compete for a gold medal while fans across the world are excited to cheer their countries on in a bit of national pride & escapism.
Unfortunately for the athletes and the fans, the pandemic that caused the event's postponement in 2020 still has quite the foothold across the world, including Japan. For evidence, look no further than New Japan Pro Wrestling. NJPW's Wresting Dontaku events were marred by nine wrestlers testing positive for COVID-19. Fortunately, the wrestlers involved are only experiencing mild symptoms or are asymptomatic.
The company had already postponed a pair of stadium shows in Yokohama & Tokyo due to the Japanese government's state of emergency being extended through the end of May. Shows scheduled at Korakuen Hall this week have been cancelled, and the next show on New Japan's schedule that hasn't been cancelled or postponed yet is set for May 22 in Aichi. Three Korakuen Hall shows follow in the days after.
It'll be interesting to keep an eye on New Japan and other wrestling feds over there over the next several weeks, and not just because every match that takes place in Japan is automatically two stars higher than equivalent matches anywhere else. Hey, I don't make the rules on that.
AEW Going Full Capacity
While shows in Japan are getting cancelled, American promotions are going full speed ahead. All Elite Wrestling announced that their Double or Nothing show happening on May 30th will have tickets available for the full capacity of Daily's Place, which is just over 5,000. Will they have that many? It's a great question. The Blood & Guts show drew 1,600 fans to Daily's Place, which was a bit below the 2,500 that AEW was hoping for. Double or Nothing does have the advantage of being on a holiday weekend, and AEW will be holding another TV taping on Friday & a fanfest on Saturday to try & draw people in for the whole weekend.
Will it work? I mean, maybe. If there are enough people in the surrounding area that love them some Orange Cassidy, maybe a match between him & Kenny Omega draws people that might be on the fence? It'd be something different. Dr. Britt Baker's coronation as AEW Women's Champion could draw a pretty good house. I get the feelling the house won't quite be full, but it'll look & sound good enough on PPV.
I do wonder how interested wrestling fans are in going back to shows. Me, I had dose one of the vaccine this past Tuesday, and am getting dose two on the 25th. Once that's all done, Chairshot management can fly me out for live coverage whereever. I'm ready for it. Give me the blood, the sweat & the beer of live rasslin!
Tessa & Daga Aren't Heading to AEW, We Swear
After reports came out last week that Daga & Tessa Blanchard were in talks to come to AEW, Dave Meltzer poured some water on the fire & reported that they're not close to being signed right now. AEW has apparently taken heed of the online heat and opted to keep Tessa off their radar. Which had to be a tough thing for Dave to report, as he's a pretty big fan and has probably talked Tony Khan's ear off about it.
I'm still expecting them to pop up somewhere in 2021. It's gonna happen, people will be mad for a few minutes, then they'll move on to something else. I just wish we'd fast-forward this deal so we can move on already.
The Return of the Greatest Authority Figure in the History of our Great Sport
No, not Mr. McMahon. Not Eric Bischoff. Not even Teddy Long, though it was nice to see him on this week's SmackDown. Nah, we're talking about the ringleader of Lucha Underground, who's apparently now the ringleader of Azteca Underground.
OMG!!! It's Dario Cueto!!! #MLWFusion pic.twitter.com/CM2lDF384m

— 𝐉𝐚𝐯𝐢𝐞𝐫 𝐃𝐫𝐚𝐕𝐞𝐧 (@WrestlingCovers) May 6, 2021
Dario Freaking Cueto is back in pro wrestling, via MLW. They're going full steam ahead with this Azteca Underground business, and you can't really do something like it without having Dario involved. It's a good reason to be interested in MLW & what they're doing, and I for one like having multiple wrestling promotions to be interested in.
The only downside is that Dario being here means that Salina De La Renta is gone, which is a shame because I haven't gotten to know her too well. From what I've seen she seems like somebody I'd like to get to know too well.
My contracts up !!! Thank you @MLW world, I'll never forget where I came from.

… but where am I headed ???

Tag your favorite promotion, we looking for GOLD 😏🥂 pic.twitter.com/HQvDR8Anam

— Natalia Class (@salinadelarenta) May 7, 2021
So hopefully she'll pop up somewhere else. We can only hope!
OVW's New Championship Grinds My Gears
Our friends down at Ohio Valley Wrestling have been making some waves lately. They're expanding their TV footprint across the Commonwealth of Kentucky. Their live weekly show on FITE is expanding to two hours. Lots of stuff going on down at Davis Arena in Louisville.
When you're growing and expanding your wrestling company, you need more reasons for your wrestlers to fight. New championships! They debuted one last week on TV, and it got rave reviews from the wrestling media.
@KySportsRadio @TheRealAlSnow @MMelchor

Watched this week's episode of @ovwrestling, and let me just say this….

That new Kentucky Heavyweight title belt is pretty sharp. That thing looks fantastic. pic.twitter.com/sUq3KCRWCr

— RyanKBoman (@RyanKBoman) May 10, 2021
A Kentucky Championship. Now that's pretty cool. I don't think the Commonwealth has ever had its own wrestling championship. There have been plenty of Southern Championships, and Tri-State Championships, but never a Kentucky Championship. Kudos to OVW for establishing this.
However, there is one thing about this new title that just doesn't sit right with me. I'll be honest with you guys…I'm past caring too much about belt designs. I know it's a hot topic among 75% of pro wrestling fans, who all go crazy every time a new belt is introduced and either talk about how great or how terrible it looks. At this point in my life, I really don't care too much about all that. I've accepted the fact that the Winged Eagle & the Big Gold Belts are part of my childhood, and nothing these companies produce today will ever match them in my mind's eye. It is what it is, and I'm not going to waste my time worrying about it.
Except when it comes to this new Kentucky Championship. Since it's representing the state I've called home for almost thirty-seven glorious years, it means a little more to me. I also have a good amount of loyalty to the city of Louisville, where OVW is based and where I spent four of the best years of my life. So this title needs to look like something that represents me, the state & the city.
Instead, it represents the University of Kentucky. We know why it's this way. Matt Jones, one of the fellas owning OVW these days, is mostly known as the creator of Kentucky Sports Radio. For those of you outside the state that aren't familiar, it's basically the sports equivalent of Fox News, with UK sports teams & fans playing the role of the Republicans. Jones made a nice chunk of change off of these delusional bluenecks, which I'd resent if he wasn't using for something useful like keeping OVW going.
But man, when I lived down there and was a younger man that was even more territiorial about these things than I am now, I really disliked people that insisted on rooting for UK and wearing their stuff all the time while living in Louisville. Some of them would even go to Louisville games wearing UK gear, which I never understood. Why not spend your money on going to UK games instead? Nah, you gotta wear your blue & white to the Louisville game, and put your blue & white on a Louisville promotion's championship.
A damn shame is what it is. The only thing we can do now is have a U of L fan win it and slap a big ol' Cardinal sticker on it.
Thanks for reading! Until next time, keep your stick on the ice.