Chairshot Wrestling News Shuffle (2/11/19)
Start your Monday off with comments on news regarding Nia Jax vs Dean Ambrose, Becky Lynch, and another loss to the wrestling world, and more!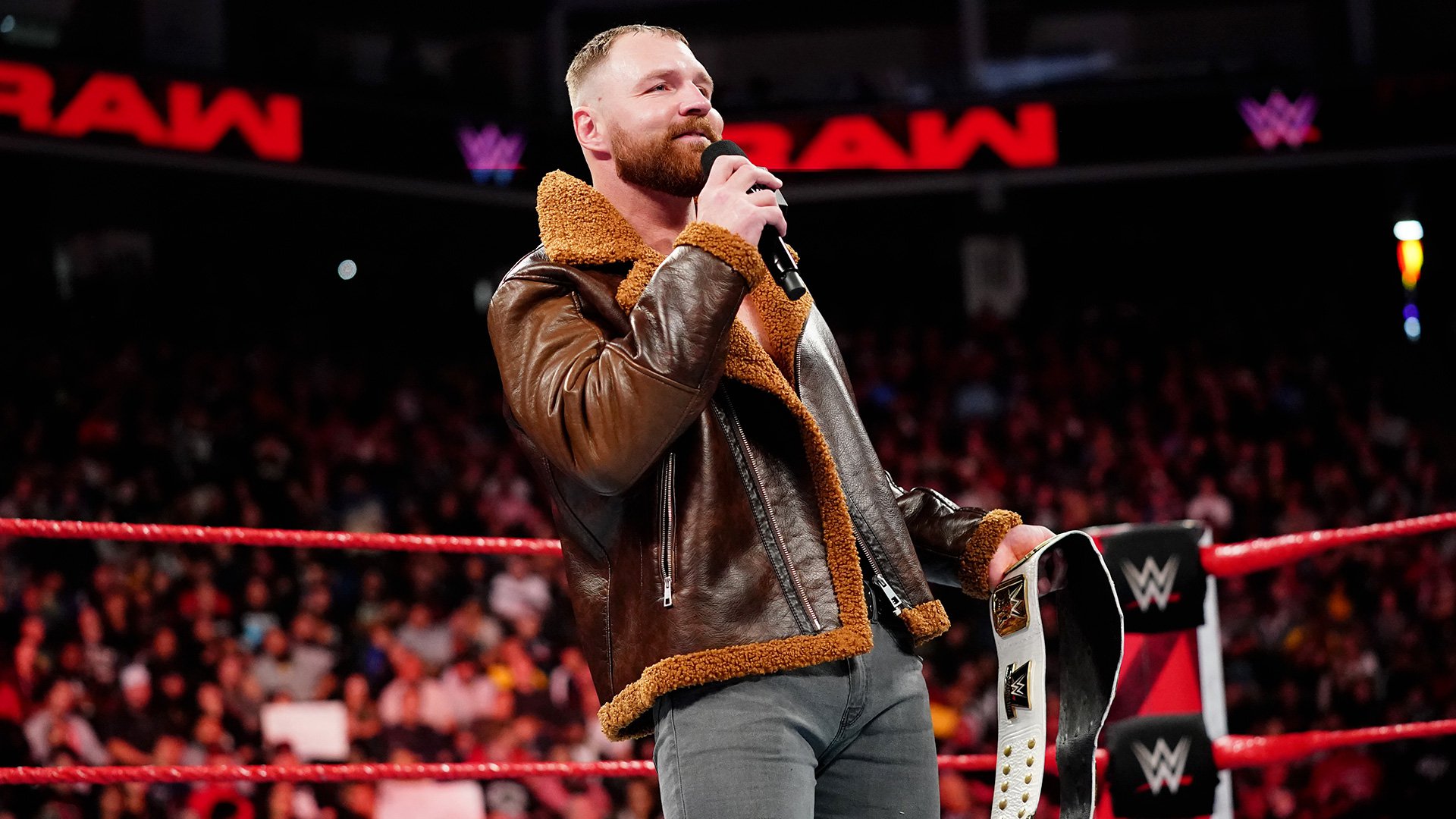 Jason shuffles in to your week with the Chairshot Wrestling News Shuffle! Today we take a look at Nia Jax vs Dean Ambrose, a loss in the wrestling world, Becky Lynch, and more!

Ambrose/Jax Not Happening ?
Yesterday, we told you about Nia Jax taking on Dean Ambrose at an upcoming house show in Arkansas. However, there appears to be conflicting reports as if the match is actually happening. Post Wrestling is reporting that a WWE source has stated that the advertisement for the house show is outdated, and the Jax vs Ambrose match will not be occurring.
Salvatore Bellomo Passes Away
According to WWE's Twitter account, former WWE and ECW wrestler Salvatore Bellomo sadly passed away. A bit of information you may no know is Salvatore Bellomo was part of the first ever ECW championship match and Jimmy "Superfly" Snuka.
WWE is saddened to learn that Salvatore Bellomo has passed away. https://t.co/6JyBjocUsI

— WWE (@WWE) February 10, 2019
Women Of Honor Title Change
Mayu Iwatani defeated Kelly Klein to win the Women of Honor Championship at Sunday's ROH Bound By Honor event in Coral Gables, Florida.
Becky Lynch Active On Instagram
Becky Lynch has been very outspoken on social media lately whether it be on Facebook or Instagram. She recently posted on Instagram with her thoughts on the opinion that Ronda Rousey is the reason women could be headlining WrestleMania.
Jason's Thoughts On Today's News
Slow news day today folks. No rumors of anyone jumping to AEW today, so I may be out of a job soon. I digress.
Argue it, agree with it, not like it, but Rousey is the reason why women (whether its Rousey/Lynch, Rousey/Flair, or Rousey/Flair/Lynch) could/will be main eventing WrestleMania. Rousey is a household, crossover name. More people are familiar with who she is then they are with who Becky Lynch is. WrestleMania is the biggest wrestling event on the globe, and WWE does everything they can to make it as mainstream as possible. I wont argue that Lynch is most likely the most over women, if not superstar period, on the roster. She is the complete package, looks, talent, and mic skills. But make no mistake about it, Rousey is the reason for the main event.
If Ambrose/Jax isn't occurring at a house show anytime soon, you could expect that this match will occur at WrestleMania. Jax is the woman that best makes sense to break the barrier in women taking on men in a WWE ring.
Chairshot Wrestling News Shuffle (2/18/19)
Start your Monday off with comments on news regarding Chris Jericho/IMPACT, AEW Ticket Sales, Becky Lynch and more!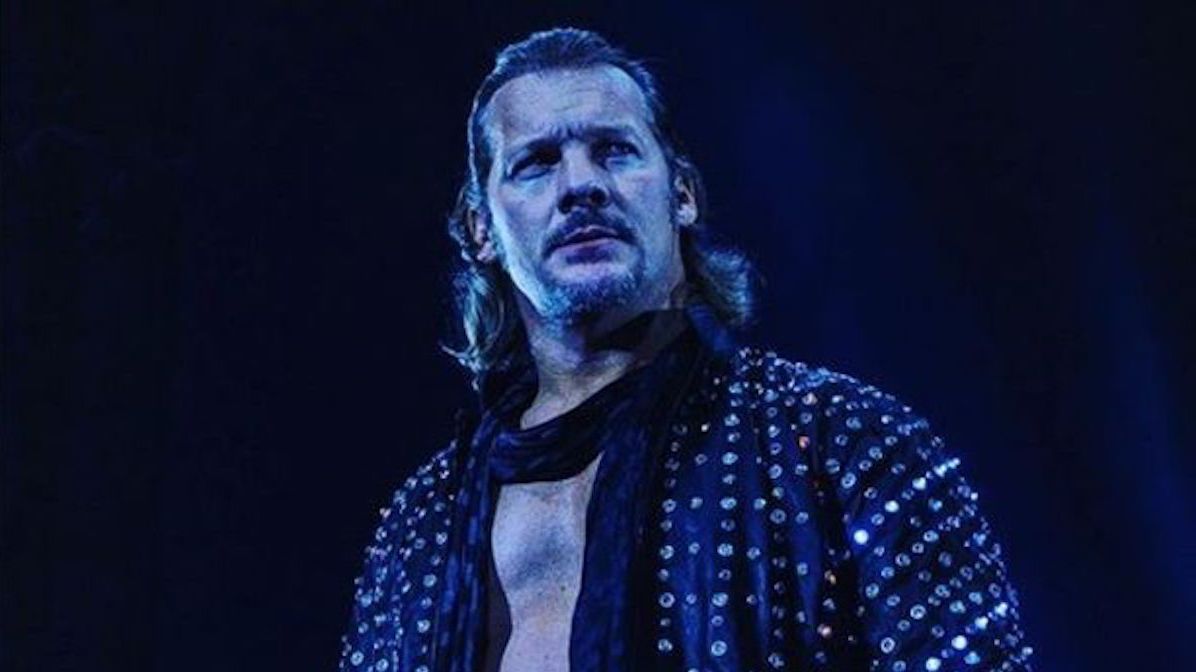 Jason shuffles into Monday with the Chairshot Wrestling News Shuffle! Today we take a look at news on Chris Jericho/IMPACT, AEW Ticket Sales, Becky Lynch, and more!

More On IMPACT Offer To Chris Jericho
Chris Jericho was recently a guest on Wrestling Observer Radio, and during the broadcast he discussed the offer that IMPACT wrestling made to him a few months ago: (credit to Fightful for the transcription below)
"In my mind, from a pure business standpoint, I'm worth as much as Brock Lesnar to WWE as far as what I bring to the table. That's the watermark that I had. For me to go back to Vince, I want that kind of a deal. When I was starting to talk with Tony (Khan) and New Japan and Impact as well– Impact offered me a hell of a deal for a four match series. We're talking mid-seven figures. They have some cash as well."
AEW Double Or Nothing Ticket Sale Notes
Cody Rhodes took to Twitter a few days ago and provided some interesting stats on ticket sales for AEW Double Or Nothing:
• Tickets purchased from all 50 states domestically(plus Puerto Rico / D.C)

• 9 countries. Canada, UK, Mexico, Australia, Costa Rica, Finland, Germany, Panama, Austria

• 1st same day sellout for pro-wrestling in Vegas ever!

Thank you fans for going "all in" on this dream. pic.twitter.com/F5oi8A7uDu

— Cody Rhodes (@CodyRhodes) February 13, 2019
Why The Women Didn't Headline Elimination Chamber
Initially, it was thought that the historic Women's Tag Team Championship match would headline the Elimination Chamber pay per view, however, according to Fightful, Vince McMahon made the change to swap the match out with the men's Elimination Chamber match. McMahon felt the women's match would get the reaction desired to close out the show.
Becky Lynch Re-Injures Knee At Live Event
While it appears to be only in storyline, Becky Lynch appeared to re-injure her knee after attempting to attach Charlotte Flair at a house show Saturday evening.
BREAKING: @MsCharlotteWWE has RE-INJURED #TheMan's knee after the suspended @BeckyLynchWWE jumped the barricade at #WWEAlexandria.https://t.co/UTeaeDgjQL

— WWE (@WWE) February 17, 2019
WWE Elimination Chamber Results: WWE Championship Match
Was Daniel Bryan able to walk out of WWE Elimination Chamber still BOTH the Planet's and WWE Champion?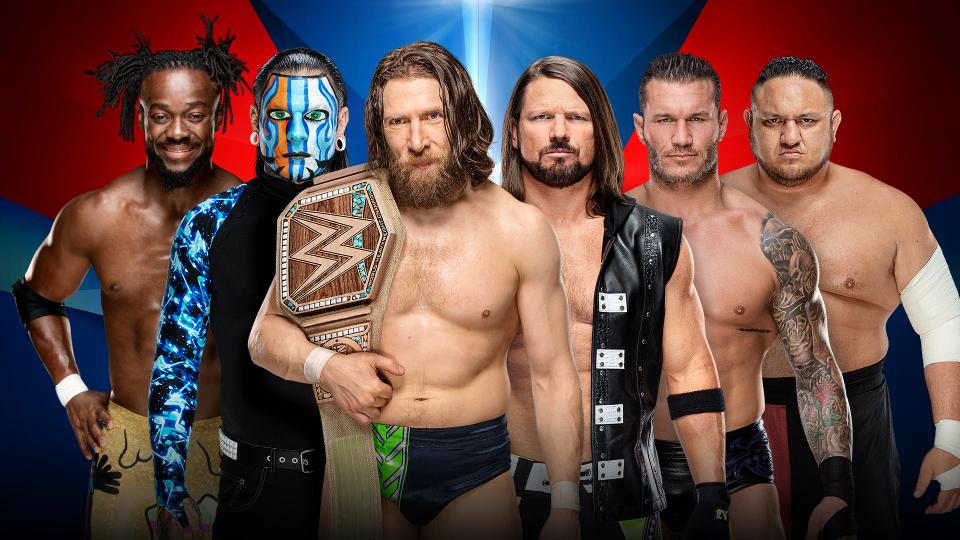 Six men fought it out in the main event of WWE Elimination Chamber for The New Daniel Bryan's WWE Championship. Did the Planet's Champion retain?
The six men involved were:
Kofi Kingston (with Big E and Xavier Woods, starting in the near right pod)
Jeff Hardy (starting in the far right pod)
Randy Orton (starting in the near left pod)
AJ Styles (starting in the near left pod)
Samoa Joe (starting in the ring)
WWE Champion Daniel Bryan (with Eric Rowan, starting in the ring)
.@SamoaJoe is competing inside the #WWEChamber for the first time in his @WWE career.

Does he have an advantage? All 4 of the last 4 (non-tag) Elimination Chamber matches have been won by first time entrants.

— WWE Stats & Info (@WWEStats) February 18, 2019
Kofi Kingston was THE fan's favorite headed into this match. But he started in a pod, as the first two men in the match were Samoa Joe and WWE Champion Daniel Bryan (the Ring Of Honor fan in me is happy).
Order of events:
Daniel Bryan and Samoa Joe started the match at 0:00
Kofi Kingston entered the Chamber at 5:16
AJ Styles entered the Chamber at 10:27
AJ Styles eliminated Samoe Joe at 14:34
Jeff Hardy entered the Chamber at 15:14
Daniel Bryan eliminated Jeff Hardy at 17:58
Randy Orton entered the Chamber at 19:57
Randy Orton eliminated AJ Styles at 22:21
Kofi Kingston eliminated Randy Orton at 24:01
The final two men in the match were WWE Champion Daniel Bryan and Kofi Kingston
Daniel Bryan pinned Kofi Kingston at 36:35 to retain the WWE Championship
.@TrueKofi with the trust fall!

➡️ https://t.co/ePt5TzD6sU pic.twitter.com/AT5hXjIdBP

— TDE Wrestling (@totaldivaseps) February 18, 2019
Daniel Bryan last eliminated Kofi Kingston to win the Elimination Chamber match and retain the WWE Championship
---
Follow along with Mitchell's WWE Elimination Chamber Coverage!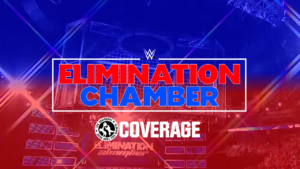 ---