Chairshot Wrestling News Shuffle (2/11/19)
Start your Monday off with comments on news regarding Nia Jax vs Dean Ambrose, Becky Lynch, and another loss to the wrestling world, and more!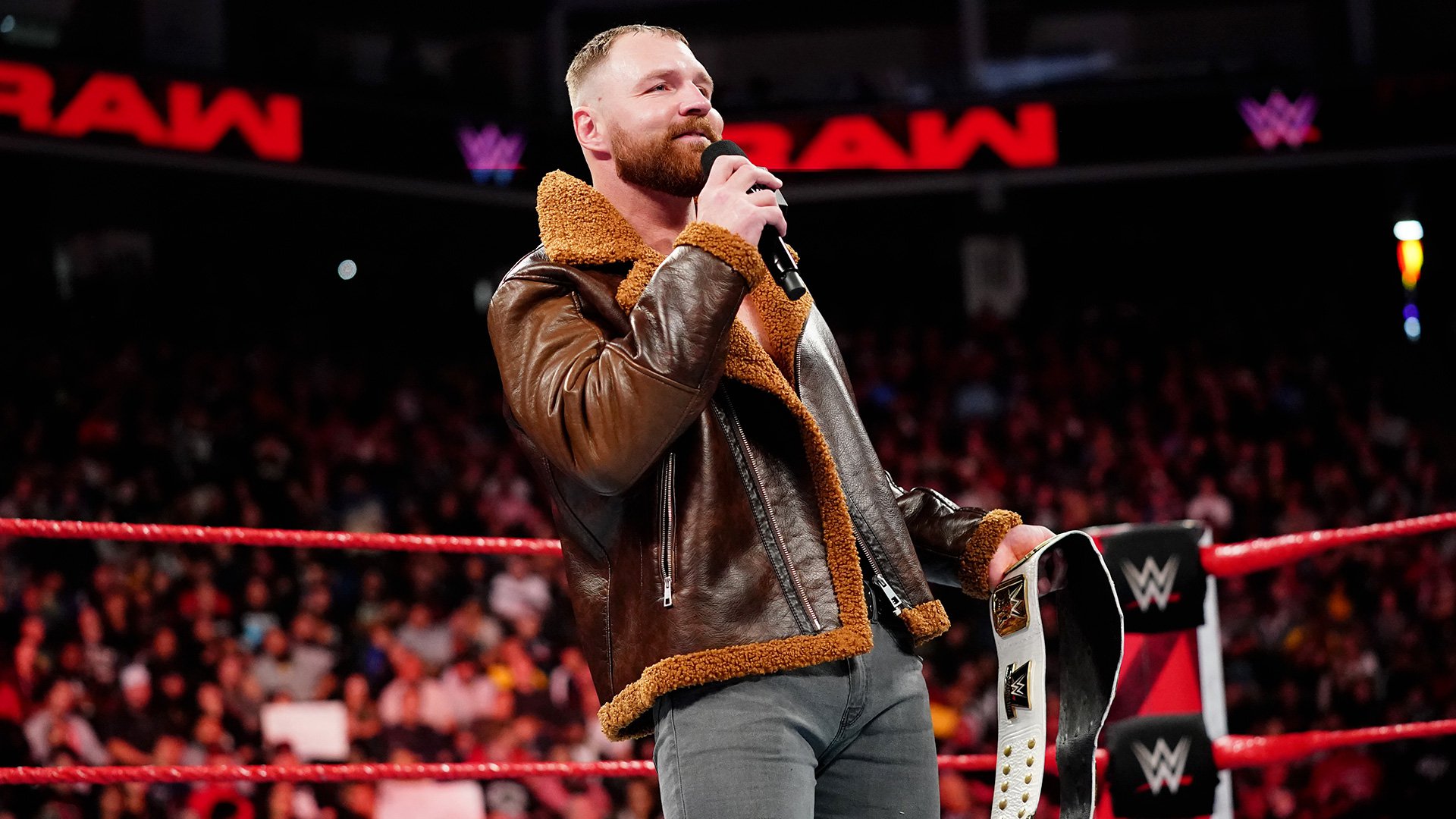 Jason shuffles in to your week with the Chairshot Wrestling News Shuffle! Today we take a look at Nia Jax vs Dean Ambrose, a loss in the wrestling world, Becky Lynch, and more!

Ambrose/Jax Not Happening ?
Yesterday, we told you about Nia Jax taking on Dean Ambrose at an upcoming house show in Arkansas. However, there appears to be conflicting reports as if the match is actually happening. Post Wrestling is reporting that a WWE source has stated that the advertisement for the house show is outdated, and the Jax vs Ambrose match will not be occurring.
Salvatore Bellomo Passes Away
According to WWE's Twitter account, former WWE and ECW wrestler Salvatore Bellomo sadly passed away. A bit of information you may no know is Salvatore Bellomo was part of the first ever ECW championship match and Jimmy "Superfly" Snuka.
WWE is saddened to learn that Salvatore Bellomo has passed away. https://t.co/6JyBjocUsI

— WWE (@WWE) February 10, 2019
Women Of Honor Title Change
Mayu Iwatani defeated Kelly Klein to win the Women of Honor Championship at Sunday's ROH Bound By Honor event in Coral Gables, Florida.
Becky Lynch Active On Instagram
Becky Lynch has been very outspoken on social media lately whether it be on Facebook or Instagram. She recently posted on Instagram with her thoughts on the opinion that Ronda Rousey is the reason women could be headlining WrestleMania.
Jason's Thoughts On Today's News
Slow news day today folks. No rumors of anyone jumping to AEW today, so I may be out of a job soon. I digress.
Argue it, agree with it, not like it, but Rousey is the reason why women (whether its Rousey/Lynch, Rousey/Flair, or Rousey/Flair/Lynch) could/will be main eventing WrestleMania. Rousey is a household, crossover name. More people are familiar with who she is then they are with who Becky Lynch is. WrestleMania is the biggest wrestling event on the globe, and WWE does everything they can to make it as mainstream as possible. I wont argue that Lynch is most likely the most over women, if not superstar period, on the roster. She is the complete package, looks, talent, and mic skills. But make no mistake about it, Rousey is the reason for the main event.
If Ambrose/Jax isn't occurring at a house show anytime soon, you could expect that this match will occur at WrestleMania. Jax is the woman that best makes sense to break the barrier in women taking on men in a WWE ring.
Andrade, Zelina Vega, and Aleister Black Moved to WWE Smackdown
Did Charlotte Flair have anything to do with this?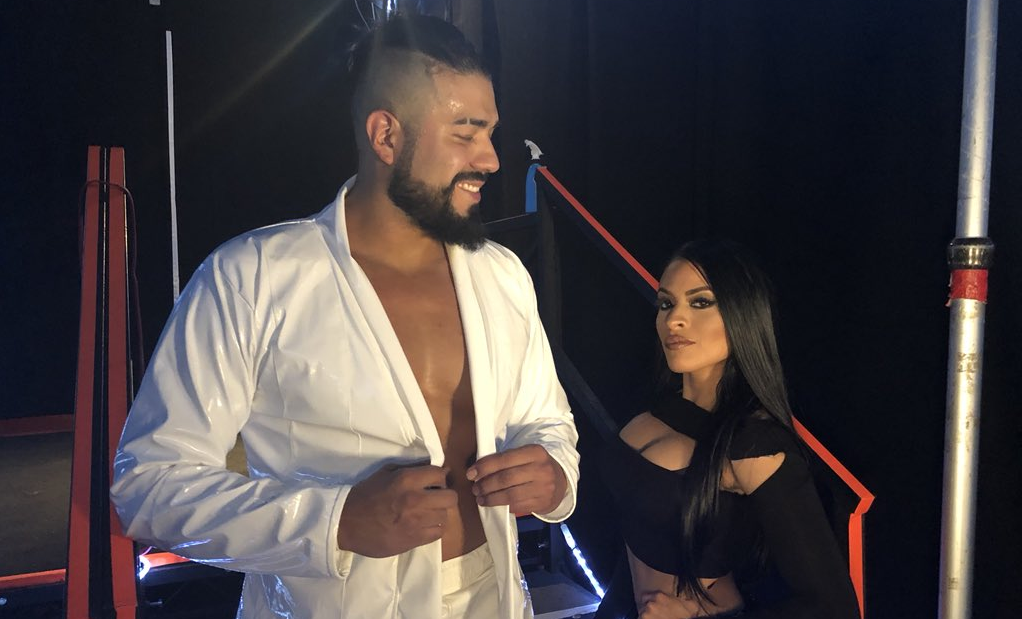 Three talents get shaken up once more: Andrade, Zelina Vega, and Aleister Black head to WWE Smackdown in a WWE Superstar Shake-Up reversal.
In a surprising move, WWE has changed the profiles for Andrade, Zelina Vega, and Aleister Black to the blue brand, WWE Smackdown. Black was assigned to Raw during the Superstar Shake-Up, and Andrade and Vega were moved there in a spot that saw Andrade get a clean victory over Intercontinental Champion Finn Balor.
The internet, of course, immediately jumps to conclusions about the Latin representation of Smackdown (Rey Mysterio was also moved to Raw), as well as the relationship between Charlotte Flair and Andrade. Aleister and Zelina are married, and WWE has been trying to keep couples together. Do you think Charlotte Flair is responsible for this move?
Greg DeMarco's Take on this WWE Superstar Shake-Up Reversal
I stand in the middle! I know, I don't do that often. But Andrade to Raw made a ton of sense, as he can be a workhorse there and eat up TV time by putting on great matches. Smackdown is loaded (even more so), and I really hope 3 people move back to Raw in the process. As for why? This can definitely be a case of "LOLCHARLOTTEWINS" as she and Andrade are of course an item. If so, that shows how strong of a pairing Zelina and Andrade are if she went with him, and since Zelina and Aleister are married, Black goes as well. I could see the four of them traveling together, honestly.
This was originally reported by Pro Wrestling Sheet:
UPDATE: Aleister Black is now officially listed on WWE dot com as a SmackDown Superstar as well. His profile states: "After the 2019 Superstar Shake-up, Black set his sights on changing the landscape of SmackDown LIVE."

FULL ARTICLE ⏩⏩ https://t.co/p5XcgPejqI pic.twitter.com/CrXzpeoPYI

— Pro Wrestling Sheet (@WrestlingSheet) April 22, 2019
Dolph Ziggler Reveals He Was Added To The 2019 Royal Rumble The Night Before
How did Dolph Ziggler end up in the 2019 Men's Royal Rumble?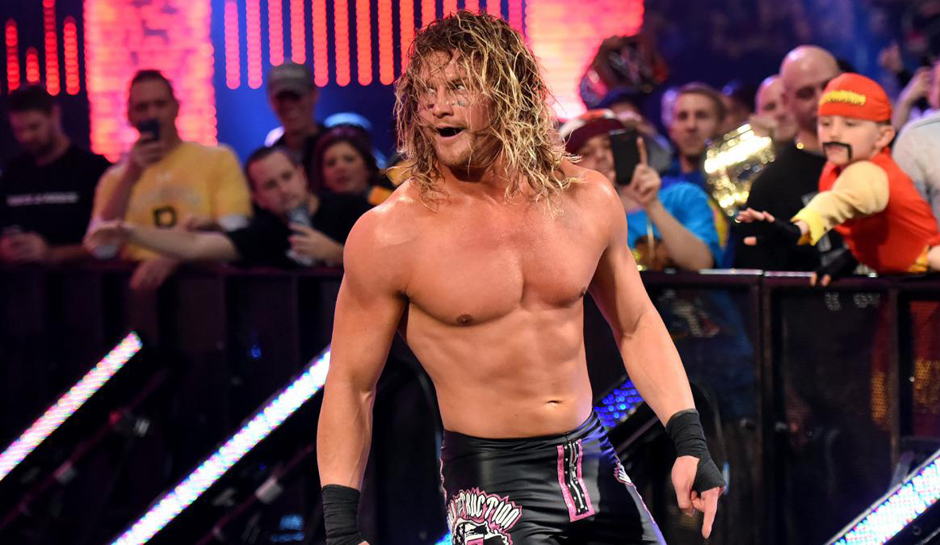 When, and how, was Dolph Ziggler added to the 2019 Royal Rumble match?
In a sit-down interview with Chris Van Vliet (seen above), Dolph Ziggler reveals that he wasn't booked for the WWE Royal Rumble until the night before, and he earned a payday for his comedy show and the Royal Rumble appearance.
"Oh my God. That's a great story. Can I tell this story? When I talked to you, I was not booked for the Royal Rumble and I have no reason to lie to anybody or be like 'Hey listen, I don't know what the deal is'. I was just on hiatus and I got a call to be there. And if I wasn't in town for a booking for a comedy show that night I would not have even been in Phoenix. I got a call the night before saying 'Hey, you gotta get here.' … I was one of the last people in the ring that night and my comedy show three blocks away had to start an hour late because I was running over with sweat and my bags. I almost went in my gear but I was like I'm going to have to shower."
Dolph Ziggler hasn't appeared for WWE since the Royal Rumble, and in the interview above he maintains that he on an extended vacation from the company. You might remember that Ziggler made first contact with Nia Jax during the Rumble, nailing her with a Superkick.
With thanks to WrestleZone for the quote.