Andrew's WWE Raw & SmackDown Live Ratings & Review ( 2/11 & 2/12/2019)
How did the WWE 'Go Home' shows do before Elimination Chamber? Let us know if you felt similarly!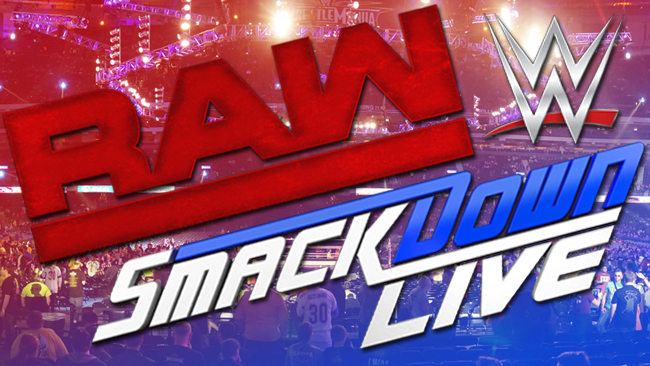 Back on the course of regularly scheduled programming, Andrew brings us the Ratings & Review of WWE Raw and SmackDown Live!
Well with these being 'Go Home' shows for Elimination Chamber or WWE in general, I come into these shows…let's say…pensively.
Raw always tends to be the bigger unknown of these two. But the fact that SmackDown was a little flat last week, let's just hope that was a hiccup and not a trend.
Let's get to the shows!
Raw Ratings:
Sasha Banks & Bayley vs Nia Jax & Tamina vs Liv Morgan & Sarah Logan: Nia Jax wins via Samoan Drop – **
Finn Balor vs Drew McIntyre: Balor wins via DQ – *
Finn Balor, Kurt Angle & Braun Strowman vs Drew McIntyre, Bobby Lashley & Baron Corbin: Balor wins via Coup de Grace after restart – ** 1/4
Ruby Riott vs Nikki Cross: Riott wins via Riott Kick – * 1/2
EC3 vs Dean Ambrose: Ambrose wins via Cradle – 1/2
Raw Tag Team Title Match: Bobby Roode & Chad Gable (c) vs The Revival: Revival win via Shatter Machine – **** – TITLE CHANGE!!!
Review Notes:
Stephanie and Trips start off the show talking, yay. Becky comes out since she saw a doctor, they say she's cleared, but if she wants her spot she needs to apologize for last week. So the whole show is based around an apology and if Steph and Trips will screw her somehow. Hooray, "The Decision WWE Style" – ugh.
Conceptually the match is dumb since it punishes getting tagged in, but the women all played within the confines of the rules well. Forced tags on opposing teams and heels purposefully dropping off the ring apron, were all good. Sasha manages to get hurt again, so Bayley is alone again. She tags out to the Riott Squad at some point and that gives her a break. When Bayley does come back in, she shows good fire, a little bit of aggression, and overall a much needed layer to the character. But the numbers are too much, Nia Samoan Drops her and Bayley & Sasha are now one of the first two teams to wrestle in the Chamber match.
Now we get the beginning of making Raw look kind of amateurish. Elias starts his Hello, they cut to Becky Lynch talking to Finn, then he starts it again and they cut to a video package for Seth Rollins. Back to Elias a third time, visibly frustrated, tries to start again and the Lucha House Party interrupts. The most directionless, pile of crap group in WWE is the payoff, of a bad joke, in which the crowd is dead. No one cares, even Elias can't make them care. Kalisto eats a guitar and Elias bails. This was a waste of time, but I guess Elias will be in a meaningless midcard angle with the Lucha morons. Yippee.
Lashley and Lio are ringside for the Finn versus Drew match. Writing clearly on the wall, Lashley interferes to DQ Drew, but they beat on Finn. Angle shows up, Corbin lays out Angle, Braun comes out. 6 man match of mediocrity, punctuated by an idiotic use of the in-ring ref missing a foot on the ropes, but a backstage ref corrected him and they restarted the match. THE REVIVAL LITERALLY HAVE BEEN SCREWED BY THIS A FEW WEEKS AGO! ALONG WITH NUMEROUS TECHNICALITIES THAT CAN BE OVERTURNED WITH REPLAY! -breathes- The selective application of things is very WWE, yes we all know the saying " nothing matters, unless it does". But the Revival being on the show later just adds to the idiocy of this bit.
Kevin Owens is back next month, yay!
Cross and Ruby was so unimportant, they interrupted the match for a backstage segment with Ronda. Can't even pretend like the women in the ring have a shot, gonna overshadow them completely for talking. Suuure.
Rollins gives some kind of typical speech, Heyman comes out, gives a typical Heyman promo. I don't care. Rollins will probably beat Lesnar, just cause someone has to. But I'm not looking forward to that reign at all.
Ambrose comes out while Rollins is in the ring, tells Rollins to beat the beast, and immediately babyfaces himself and repairs the bridge a little in case he doesn't leave after Mania, or returns at some point. As for the EC3 match, I gave it half a star, it did nothing, it wasn't good, Ambrose won with an awkward cradle.
The Revival, Roode and Gable put on a hell of a match. Gable's speed and athleticism to crank the gears, Revival's ability to put on solid, masterful tag team matches is great, and Roode is also a decorated tag wrestler, playing his role very well. This was such a pleasure on a show that would've been kinda bad up to this point. So congratulations to the new champions!
Now the main event talking segment was done well. Becky apologized half heartedly, Trips and Steph didn't screw her, said she's getting her match. Ronda comes out happy that the match is going to happen because she wants it as well. HOWEVER – Vinny Mac shows up, says he's THE MAN, and Becky is suspended for 60 days and Charlotte is his choice to take her spot and take the title from Ronda. Yes, many of us saw this coming one way or the other, but the framing of this is great. It frames Becky as the underdog, Ronda as the fighting champion who wanted her face off with Ronda and Charlotte as the corporate face of disdain. So after 2 weeks of Ronda getting booed to frustration, Ronda is now babyfaced since she is framed to be "pro Becky". So if Ronda plays a part in getting Becky back into the match, I won't be surprised.
Overall Score: 5.5/10
Honestly, the last two bits, the tag match and the Becky, Vince, Charlotte segment made this show a little better than average. It dragged and was downright awful or dumb looking at times. But they had a great wrestling match, where the deserving team finally won. As well as giving more depth and breathing time to their main storyline. At least they're doing the big ticket stuff well.
SmackDown Live Ratings:
Sonya Deville & Mandy Rose vs Carmella & Naomi vs The IIconics – Naomi wins via Thicc-Legged Moonsault – **
Chamber Gauntlet Match:
Daniel Bryan vs Kofi Kingston: Kofi wins via Trouble in Paradise
Kofi Kingston vs Jeff Hardy: Kofi wins via S.O.S.
Kofi Kingston vs Samoa Joe: Kofi wins via Sleeper Hold Counter Pin
Kofi Kingston vs AJ Styles: Styles wins via Calf Crusher
AJ Styles vs Randy Orton: Orton wins via RKO – **** 1/4
Review Notes:
Video package review of how Raw signed off Monday, followed by Charlotte in the ring. Gives a solid nasty bitch heel promo, plays well to the crowd for the heat. I've never really been a fan of how Charlotte gives promos, but this was actually pretty solid. The "point to the sign and chant Becky" line came off awkward, but still not terrible.
The same as Raw, Triple Threat, loser is first to fight in the chamber match! Peyton starts off with Carmella and immediately tags Mandy. The IIconics did the perfect thing in this match for heels, they never got in the match. They literally dropped off the apron and ran away from confrontation at times. Naomi pins Mandy with the Thicc-Legged Moonsault and the former Absolution duo will start off against Sasha and Bayley. IIconics ambush the other teams after the bell to stand and look strong, after not being involved in the match. Clever girls…
Mustafa Ali video saying his injured but he'll get even.
McMiz TV, Shane will be on NCIS:LA, Miz is acting super happy and babyface. The fact that Miz is just happy and loses the snarky douche persona is refreshing and nearly cute. He literally seems ecstatic in this angle with Shane, so if they lose at Chamber and break apart, I kinda hope Shane turns on Miz, keeping Miz more of the babyface/fan support side of the feud. Usos dominate the promo aspect, though Miz and Shane have a great moment when they were trying to prove they knew each other as well as Jimmy and Jey. Usos just weren't having their shit and Superkick them and leave them laying.
Now comes the gauntlet and the New Day reveal of who they're picking as the fill in for Mustafa. Kofi and Daniel Bryan start things off, and this alone was a solid match. Now it did great things by showing Daniel is vulnerable without help. New Day got banished, Rowan did as well, and in his scrambling to try and win quickly, Bryan gets caught by a Trouble in Paradise, Kofi gets the pinfall. Jeff Hardy comes out and immediately tries to throw some of his bigger signature moves on an already weakened opponent. Hardy misses a lot, and then gets caught in the S.O.S. Now with Joe coming out at 3, most of us probably saw this going the same way as Rollins from last year, and here's where the plucky workhorse loses, but nay! Kofi manages to reverse the Sleeper Hold into a pin. Joe being the angry man he is, sinks in the Coquina Clutch after the loss, so AJ has to break it up. Now AJ does what Cena didn't do well last year. Trying to play the whole " You don't need to continue, you're hurt, just stop" angle. AJ showed real concern cause he helped him back into the ring and seemed sincere. Kofi got fired up and what we saw wasn't bad at all. Kofi versus AJ could definitely be a good number 1 contender match, maybe at Fastlane or Mania. AJ catches Kofi with the Calf Crusher, and awaits Randy Orton. As the crowd gives Kofi the standing ovation, Randy flies in from off camera and hits and RKO out of nowhere for the 1-2-3, right at 10 eastern. Perfect punctuation. Yes a couple spots here or there were a little sloppy, but generally speaking this was a great match. Maybe even better than last year's Raw gauntlet.
Overall Score: 7.5/10
When a gauntlet takes up an entire hour, it doesn't allow for many talking points, but yeah, that was great. Fantastic story telling, legitimizing Kofi, Kofi showing the hunger to be champion after 11 years during his stand off with Styles. It's all great. And of course, Orton out of nowhere is always magic. Damn good show, not a ton of storyline beats, but everything it did do, moved things along nicely.
The Ronda Rousey Situation
Can Ronda handle the WWE Universe?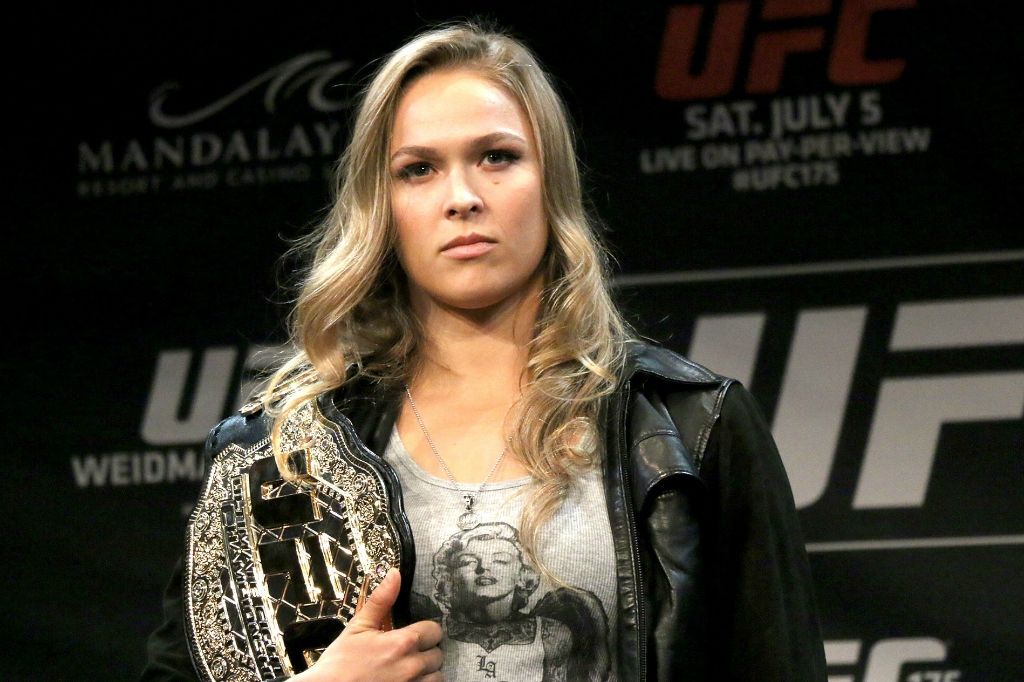 Maria Elisa kicks off her Chairshot career with a look at the state of Ronda Rousey in WWE!
I am probably not the first to say this but when WWE signed Ronda Rousey, I was skeptical if this was a good idea for wrestling. Several questions went through my head
Can she actually wrestle?
Will the WWE be a good environment for her?
Will her ego and personality get in the way of making her successful in this business?
Is wrestling even a good move for her?
UFC and wrestling are two extremely different businesses. The norm is anyone can be a wrestler however, you need to put in the time, dedication and training. This is something I knew Ronda will be able to do however, one thing I am still not convinced is whether she can wrestle. The past year every single match she has been in has been in my opinion somewhat dry and lacking in technique.
Let's be honest, the only reason she was getting by in this business is the fact when you speak the name Ronda Rousey, there still comes to mind the bad-ass, dominating persona that we all saw in UFC. To fans like myself, that still gives us an incentive to sit down and still watch her matches. She is still an imposing figure whether you like her or not. Another thing that I am not sure she could handle is the WWE Universe.
The WWE Universe
WWE Universe is not exactly like any other sport fans. They cheer who that like and they will boo who they do not like. If a wrestler has a slump or has a bad match, the crowd will eventually let them know "hey, you suck". That is just the way this particular universe works. This is why character development, story line writing, gear change, entrance music change, or turning heel or even baby face keeps a wrestler marketable and in touch with the WWE Universe.
However, Ronda is somewhat different. She left the UFC after coming to terms with two things: 1) She cannot handle losing and 2) Her technique and fighting skills in the UFC just did not help her cut it with opponents like Holly Holm and Amanda Nunes. We all saw this when Holly Holm exposed her by simply fighting fist to fist with her and avoiding submission card Ronda always plays.
We are now seeing this emotional side in which she cannot handle certain outcomes or reactions from the crowd in the WWE. Ronda Rousey coming into the Staples Center for Survivor Series against Charlotte Flair, who was handpicked by 'THE MAN" Becky Lynch to represent Smackdown, turned her into the automatic enemy to the WWE Universe. You can see the reaction on her face coming into the ring that being greeted her to boo's was not a reaction she expected. Even through the acting, she could not phantom why the fans were booing her and you can tell, it bothered her on a personal level.
I do not feel that Ronda has completely learned from the devastating losses she experienced in the UFC.
It took Ronda a year to come back to UFC after the first loss and even then so, the results of her comeback weren't any better as Amanda Nunes knocked her out in the first round.
So if the rumors are true that Ronda is leaving the WWE after WrestleMania 35, it only solidifies that Ronda cannot handle losing or the WWE universe for that matter. She is used to winning and having the crowd and when someone with her ego hasn't had enough experience with being critique on a negative basis or most importantly, with losing in their respected sport, they can react emotionally and irrationally. In turn, it shows they cannot handle the situation. Take The Miz for example, who embraces his heel and uses it to his advantage. I mean look at where he is now and it is possible he might be going to WrestleMania as a baby face. I actually prefer seeing THE MIZ a heel than a baby face, but either one, he embraces it and it shows through his promos.
Can Ronda Be The Top Star?
Ronda is great but not enough to carry the company in my opinion. There is a lesson that should be taught to every child while growing up and that is "the great ones treat failure as a necessary part of their journey. It's not win or lose. It's always win or learn". Quite frankly, I do not feel Ronda has fully learned from her failures. This is what separates her in this business from the Becky Lynch's or Charlotte Flair's or Sasha Bank's.
It will be interesting to see after the heel turn last night on Monday Night Raw, where Ronda takes this change. However, by the look of the crowd last night, It looked like they were not convinced. Her promos were a little too shaky and one could even argue that some things were spoken out of truth to what she is really feeling about WWE from a business perspective. But again, it will still be interesting to see where this goes leading up to WrestleMania 35.
As far as where I would like to see her, I honestly would like to build Ronda's character after WrestleMania. I would love for her to stay and have WWE put her in the "underdog" category and see where she can flourish. I have always said that for certain wrestlers, character building should start from the bottom and work their way up. Great example of this, Stone Cold Steve Austin. The way he began was terrible but him being able to stay true to self and basically not give a damn, developed a character that the WWE Universe could relate to. I would love for WWE to develop her into a great heel similar to what they did with Becky. I would love to see her develop more technique in her wrestling that could boost her confidence and see her in some solid one to one competition. One thing I can agree on is her leaving WWE after WrestleMania can only do damage to her character and perception of the WWE Universe.
Andrew's WWE Raw & SmackDown Live Ratings & Analysis (3/18 & 3/19/19)
Andrew tries not to gauge his eyes out during WWE Raw. But that's why Vince invented SmackDown right? Right? Please?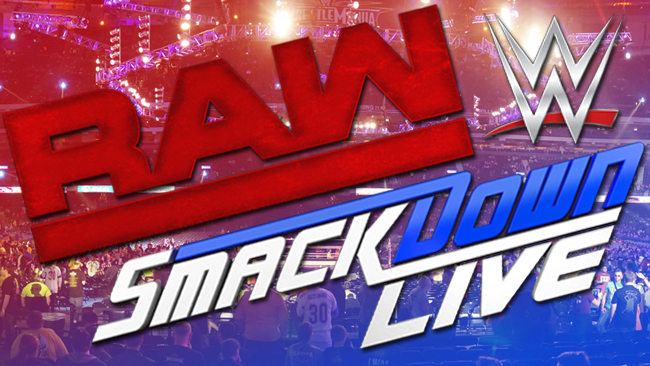 Andrew tries not to gauge his eyes out during WWE Raw. But that's why Vince invented SmackDown right? Right? Please?
Batista told us what he wanted, what he really really wanted last week. McIntyre is on a mission to single-handedly break apart the Shield and Kofi is going to literally be put through the ringer. So there's a couple big points to keep both shows interesting.
Or well, there should be.
Let's just see.
Raw Ratings:
Bobby Lashley & Lio Rush vs Finn Balor & Braun Strowman:  Strowman wins via Running Powerslam – ** ½
Elias vs No Way Jose: Elias wins via Drift Away – * 1/2
Kurt Angle vs Chad Gable: Angle wins via Ankle Lock – ** ¾
Sasha Banks vs Natalya: No Contest – N/A
Jinder Mahal vs Ricochet: Ricochet wins via 630 Senton – * ¼
WWE Raw Women's Championship Match: Ronda Rousey vs Dana Brooke: Ronda retains via Armbar – N/A
Baron Corbin vs Apollo Crews: Crews win via Roll Up – *
Seth Rollins vs Drew McIntyre: McIntyre wins via Claymore – *** ½
Analysis:
Heyman says words, talks about how a match with McIntyre is stupid. So McIntyre comes out happy someone acknowledged his imposing force-ness…then the only slightly interesting part here was Seth holding a grudge and attacking McIntyre over and over again with a chair.
A tag match I don't care about. I mean Braun threw around Lio. And much like I mentioned on Raw Reaction even though I dislike Lio and don't mind seeing him get used like a chew toy…I equally don't care about Braun. So when two bland forces of underwhelming meh collide, you can call me Captain Apathy.
Moment of Bliss with Elias. Alexa says this time they won't get interrupted, they announce Elias as the musical guest and…then get interrupted. Apparently Heavy Machinery is leading Jose's conga line, and it was a planned bit but they came out too early. So as Alexa scolds, the cheeseburger attacks Elias and reveals himself to be No Way Jose. WHY? It's his music, his conga line, why did he have to go undercover as the Pentagon Burger, Cero Calories, but mucha mierda.
Now we get a match between Elias, who people used to care about, and Jose who really doesn't matter. He's a waste of space with dancers. Apathetic to this match too.
Kurt Angle makes the announcement no one wants to hear. I'm still hoping there's a swerve at Mania where Angle squashes Corbin and then we get a real match that doesn't suck. But Chad Gable getting a dream match on Raw is a nice moment.
The match was perfectly fine, would've been better with some more time to put together a bigger story and if Angle was 5 years younger, but for what we have to work with, I'm not mad.
This whole Sasha/Bayley/Divas of Doom/Samoan Slaughterhouse…I don't care. Sasha and Bayley are great, but I have no nostalgic love for Beth Phoenix, Nattie is a charisma vacuum and the Samoans…ugh. Though I agree Nia is prettier than Beth, everything involving these women was painful.
Is it sad I look forward to Mojo screaming at a mirror? He's one of the more consistent moments that haven't sucked last few weeks.
Ricochet and Jinder are a prime example of the problem with WWE lately. Jinder has done nothing and most people don't like or care about him, so fans disengage. Ricochet has no personality. All people know is he can do cool flippy stuff, but you know nothing else…unless you count not being able to cut a promo. So yeah, the crowd was so quiet I thought it was a Japanese show.
Another announcement of a largely worthless but WWE specific award we are supposed to care about. Neat.
Dana died, that's the summation. Then we got Ronda's husband laying out security and scooping her up with one arm cause he's mammoth.
God even Batista's promo was hard to watch cause Cole was so lame. Batista tried to carry it with tone changes and generally bad ass comments, but it just came off as not saying much.
Hey this was a solid match, and a rather meh episode at least rewarded people who didn't click away or fall asleep. Rollins falls for the old wrestling trope of faces are weak to entrance music. It's basically a Pokemon game.  *Heel used Rival's Entrance Music* *Super Effective! Face is confused!* *Heel uses Finisher* *Face Fainted*
Overall Score: 5.5/10
Average, meh, whatever you really want to call it. A few storylines moved forward, a lot of wheel spinning happened but at least Drew went over in the main event. So nothing was awful, but it was just a ton of apathetic…and just pathetic moments.
Expected a little more from a show 20 days out from WrestleMania.
SmackDown Live Ratings:
IIconics vs Bayley & Sasha Banks: Peyton wins via Dirty Pin – * ¾
Gauntlet Match: **** 1/4
Kofi Kingston vs Sheamus: Kingston wins via Trouble in Paradise
Kofi Kingston vs Cesaro: Kofi wins via S.O.S.
Kofi Kingston vs Rowan: Kofi wins via DQ
Kofi Kingston vs Samoa Joe: Kofi wins via Cradle
Kofi Kingston vs Randy Orton: Kofi wins via Roll-Up
Kofi Kingston vs Daniel Bryan: Bryan wins via Knee Plus
Analysis:
Miz is tremendous. This was one of the most impassioned promos he's ever given and the crowd reacted correctly. Face Miz could really be where the money is at. Great way to start off the show.
Boss and Hug show up to actually answer the IIconics, go figure. The match is non-title and the IIconics pick up a cheeky win, so I guess we're on the road for a 4 way…or maybe even more…ugh. We're on the way towards a mess, that's what we have to look forward to.
Dominick is so much taller than Rey…maybe Eddie really was his father.
KO Show was actually funny. Owens is great and playing them against each other to egg on the brawl, while being mindful of his position so he moves stuff and gets out of the ring. It was all great.
Kofi and Sheamus would've been a damn solid match alone, let alone kicking off the gauntlet. The sight gag of more and more faces crowding around the TV to watch was actually cool. The gauntlet played out really well, Rowan purposely getting DQ'd to inflict more damage with weapons made perfect sense as well. Just really really great stuff. Kofi beat the original 5 and then Vince continues to screw Kofi by adding Daniel Bryan at the end. So it's all good story telling, a really good gauntlet and generally just great way to cap off the show. It was a gut punch to people rooting for Kofi, but also another wrinkle to overcome with a few more weeks til Mania.
Overall Score: 7.5/10
Great show. SmackDown is the shining light of hope for WWE main roster. The promos, the stories, the wrestling, just everything flows better and feels more organic. It really does baffle me that there have to be similar people shared on the production teams between shows…and SmackDown feels like a completely foreign animal sometimes.
So even though I think Raw did beat SmackDown twice this year, when SmackDown isn't slacking for a week it tends to blow Raw out of the water.