Andrew's WWE Raw & SmackDown Live Ratings & Review Notes (2/4 & 2/5/2019)
How did Raw and SmackDown rate out this week?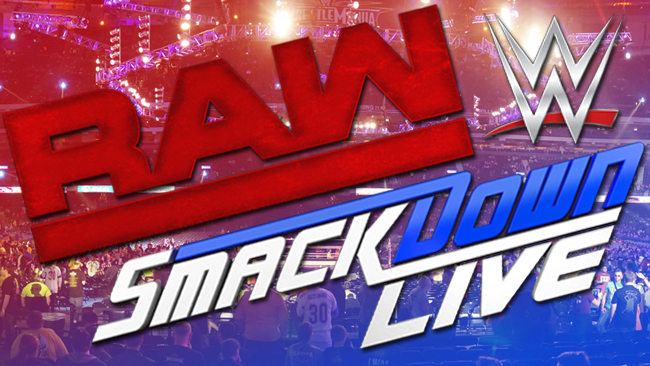 A week after technical difficulties caused a skipped article, Andrew brings us his breakdown of WWE Raw and SmackDown Live!
Well last week there was no article because my TV and internet are both Verizon FiOS, and FiOS decided to blackout in my area from 1pm Monday until like 11am Wednesday. So that makes it hard to review things in a timely fashion with work and technical difficulties.
But we're back this week, maybe the week off helped? Maybe it was like a pallet cleanser?
No?
Same old crap?
Eh…let's find out.
Raw Ratings:
Ronda Rousey vs Liv Morgan: Rousey wins via Arm Bar – * 1/2
Ronda Rousey vs Sarah Logan: Rousey wins via Arm Bar – *
Raw Tag Team Championship #1 Contenders Fatal 4 Way: Heavy Machinery vs Lucha House Party vs The Revival vs The B-Team: Revival win via Shatter Machine – ** 1/2
Sasha Banks & Bayley vs Nikki Cross & Alicia Fox: Bayley wins via Roll Up – * 3/4
Jeff Jarrett w/Road Dogg vs Elias: Elias wins via Drift Away – ** 1/2
Finn Balor vs Lio Rush: Balor wins via Coup de Grace – ** 3/4
EC3 vs Dean Ambrose: EC3 wins via Jacknife Cradle – *
Braun Strowman & Kurt Angle vs Drew McIntyre & Baron Corbin: McIntyre & Corbin win via DQ – **
Review Notes:
Becky and Stephanie start the night out with a highly divisive promo. Many people seem confused at Becky's actions, but it's a beautiful wrinkle in her character. The Man is afraid of no tangible object; a fight, a Heavy Machinery concoction, man or woman…but intangible things cause fear. The way her voice wavered a little, and how quickly she was answering back to Stephanie, was all fear. Fear that the McMahon family are looking for an angle to screw her, and fear that Doctor Jail will force her out of yet ANOTHER opportunity. This is great, differentiates Becky from the other anti-corporation figures of the past and makes me love her even more. Everyone has fears of things they can't control, even The Man.
Ronda has a forced promo next, sure "Ice Up and Pop Advil" or whatever she said was a good line, but the words felt rehearsed. It would've been a good promo from Heyman or Samoa Joe, but Ronda, it's just odd.
Granted then she takes her frustrations out on two-thirds of the Riott Squad, and sure, they happened. Liv is a better character than she is wrestler, but there's still something enjoyable about watching her work. Forgettable matches though.
Couple promos, only memorable thing was Nikki Cross making sense about her being judged and not accepted by anyone, except the other weird girl. Don't Cross the Fox was a cute line as well.
The tag match…happened. Two joke teams, a worthless Lucha thing and the only legitimate tag time…and I was supposed to believe or care that someone not named The Revival were winning? Come on now.
Zack Ryder can't spell his name and neither can WWE. Hooray lovable losers!
Kurt Angle heads to the ring to give an assumed retirement speech. Drives us down memory lane without falling asleep at the wheel, but Corbin and McIntyre interrupt, attempt to beat down Angle, but Braun Strowman shows up on Angle's side. The Monster who was always in his face for competition, challenging him and fought against him…suddenly goes respectful babyface. Yeah no. The Braun character is dead to me, I don't care.
Foxy and Cross jump Banks and Bayley before the match starts. So the match that we all thought was a slam dunk, became almost in doubt, if you were dumb. The beatdown lasted a while, but after the commercial break Bayley is in the ring and Sasha looks dead on the outside. Long and short, this is a Bayley handicap match, save for one save by mostly dead Sasha. So good for the Boss & Hug Connection?
Apollo says he's got Angle's back, but then gets stared down by Rezar and Drake Maverick, so he must've just left the building in fear of Rezar.
Jarrett and Road Dogg sing "With My Baby Tonight" again after a weird mish mash of Road Dogg era promos, but that's fine since Jarrett is a weird reference of different versions too. Elias shows up, a nice verbal spar and a solid match afterwards. Jarrett and Elias was the highlight of the Men's Rumble, and I'm alright with this for now.  Dogg and Jarrett do get the best of Elias, even after Elias gets the win, so this ain't over yet.
Dana Brooke is apparently not loud enough to break through Natalya's magical ear buds. So hooray a miscommunication proving ground match next week. Noticeable thing to me was the Nattie did something different with her hair (to cover the ear buds before the punchline obviously) but it's actually a better look for her, keep it.
Injured Balor is apparently not taken seriously by Lashley. So he changes the match to being against Lio Rush instead, beats on Finn pre-bell, interferes before being kicked out and then yea, Finn wins in an alright match. The one cool move Lio had was missed by the camera, so it was alright save for a few psychology nit picks. But I guess seeing Finn as the bigger guy was…different.
Paige shows up! *goes to the bathroom*
Moment of Bliss! Alexa is doing her flirty thing with EC3, sure. Before Ethan can talk, Nia interrupts, then Dean interrupts her interrupting. Alexa plays flabbergasted well. Dean gets in a few amusing questions, but it leads to EC3's debut match (Where are EC1 &2 being the best line of the show). As for the match, the crowd was dead, in the moment when they were supposed to rally EC3 up from a hold, they chanted for Ambrose. EC3 gets a Jacknife Cradle, Ambrose doesn't even try to kick out and EC3 acts like he just won the Super Bowl. This match was a boring waste of time…similar to the Super Bowl…so…okay maybe that comparison worked too well.
Mojo is the man in the mirror. The promo had some passion, he's shown glimpses of something…just can't ever seem to hold it.
Main event time, it was…fine. Corbin and McIntyre tried to control Angle so Braun couldn't get in, when he finally did, they held their own. Braun actually needed to tag out, but then we get the most moronic application of the tag team rules ever. Braun is told if he hits McIntyre while not the legal man, he'll be disqualified. DISQUALIFIED FOR HITTING THE OTHER PERSON JUST BECAUSE YOU WEREN'T TAGGED?! Next week tags aren't legal unless you hold the rope, then to follow that, if you throw your opponent over the top rope, that's a disqualification too. WELCOME TO ASININE BULLSHIT BOOKING!
Overall Score: 4.5/10
The wrestling wasn't inspired, the main event ending ruined what could've been an alright match. Hell the only real bright spot was Becky's opening promo cause it gave the character depth and a chance to give Ronda space to breath and not be so overshadowed by The Man. I also shouldn't understate Elias/Jarrett, but that wasn't so much a bright spot, as much as, I just enjoyed the whole thing for personal reasons.
So this episode was close to average purely because only the ending of the main event really bothered me, the rest put me to sleep.
SmackDown Ratings:
Shinsuke Nakamura & Rusev vs Gallows & Anderson: Rusev wins via Machka Kick – ** 1/4
Randy Orton vs Mustafa Ali: Ortion wins via RKO – ***
Mandy Rose & Sonya Deville vs The IIconics vs Carmella & Naomi: Rose wins via Moneymaker – * 1/2
Daniel Bryan vs Jeff Hardy: Hardy wins via DQ due to Rowan interference – **
Review Notes:
Charlotte opens up the show, showing us Becky's Monday promo and then chiding her afterwards. Becky shows up under the Wrestlemania sign in the crowd and walks down. Charlotte tries to get in a dig with the "First you took my dad's saying and now Roman Reign's entrance", but no one cared about her and all popped for Becky. Becky was allowed into the ring, stared down Charlotte before HHH came out and basically reiterated what Stephanie said. Becky lent a little more credence to her actions by stating she doesn't trust them, Trips basically said it doesn't matter how she feels, she has to get cleared. Becky takes the "How's Stephanie" jab, so Hunter starts going off about he thinks the injury is fake and she just wants an excuse to get out of the fight and play martyr cause she's scared of Ronda. Becky slaps Hunter and they stare off for a bit before Becky smirks and walks off. Becky is still the best thing the WWE Main Roster has going for it.
The odd pairing of Rusev and Nakamura, faces off against The Good Brothers, because, well they're friends with R-Truth. The match was alright, but Lana screaming at Shinsuke to get up and get back into the ring, and physically helping him back to his feet was interesting. Not sure if Lana will piss off Shinsuke eventually and cause him to lay out Rusev (or Lana for that), or if she'll somehow push him and maybe Shinsuke tries to get her to manage him too, so then Rusev versus Shinsuke for Lana's services could be a thing. I don't love the last idea, but it just popped into my head as I'm writing this, so…hooray stream of consciousness.
Now I'm marginally biased when it comes to Randy Orton. Yes he's very calculated, some of his matches are slow or boring, but generally he's always a solid hand. This match with Ali was a great storytelling match. Ali looked like a real threat, got around a few Orton classic moves, including his Back Body Drop through an announce table that usually happens whilst playing Fling the Singh.  Ali also avoided one RKO, just to fall victim to another when he was setting up for the 054. Solid match, plus Samoa Joe running in to choke out Randy was good to lead to Elimination Chamber.
Daniel Bryan is a face in Washington state, cause they're a bunch of west coast hippie vegans weirdos too. So he panders, they pop, hemp belts and whatever. Don't get me wrong, this evil Captain Planet, Vegan Christ Superstar, whatever you want to call it, is a great character. I just can't really say he said anything with weight or merit, so it all blended in as white noise to me.
A tag match that no one really cares about, at least finishes correctly since Mandy & Sonya are probably the least credible team in the eyes of the public. Yes the IIconics aren't much more successful, but at least they're protected by that aura of bestie power that gives them enough reason to have an edge as a tag team.  Yes, I'm also a sucker for an Australian accent, but that doesn't sway anything here really.
Andrade and Zelina talk smack about Rey, so I'm very happy that's not dead in the water. More Andrade vs Rey! We still have 25 matches to go!
Daniel and Hardy never really get to the next gear. The action was solid, they both had moments to shine. Jeff hits the Swanton, but before we see if Daniel kicks out or not, Rowan pulls him out and Bryan gets DQ'd for interference. So both main shows have DQ finishes for the main events, but SmackDown decides to have Joe and the rest of the Elimination Chamber participants show up for a big donnybrook.  That doesn't make it better, but the crowd pops for Styles and what not, so they prolly went home happier.
Overall Score: 6.5/10
Well, WWE added to the Becky story which I love, so hopefully that helped to smooth over any odd interpretations of her character. SmackDown, even with a slightly below their average show, was still quite enjoyable and easy to digest. The Nakamura and Rusev angle is probably the most interesting new thing with the Lana aspect. So aside from us all knowing Elimination Chamber will be fun with everyone involved, it's nice to have a lower card story that has some intrigue. Plus Andrade/Rey got furthered and it was mentioned the McMiz TV will have the Usos on next week. So even if they weren't on, SmackDown does a solid job at keeping all the players visible somehow. Hell even Asuka had a video package.
So yea, WWE has a slightly below average week, but nothing terrible.
Andrew's Top 5 Matches: Week Ending 1/24/2021
Well even on a quiet-ish week, all of the bigger NA companies get a version of representation and even AJPW found their way into the Top 5! Let's see what we're working with!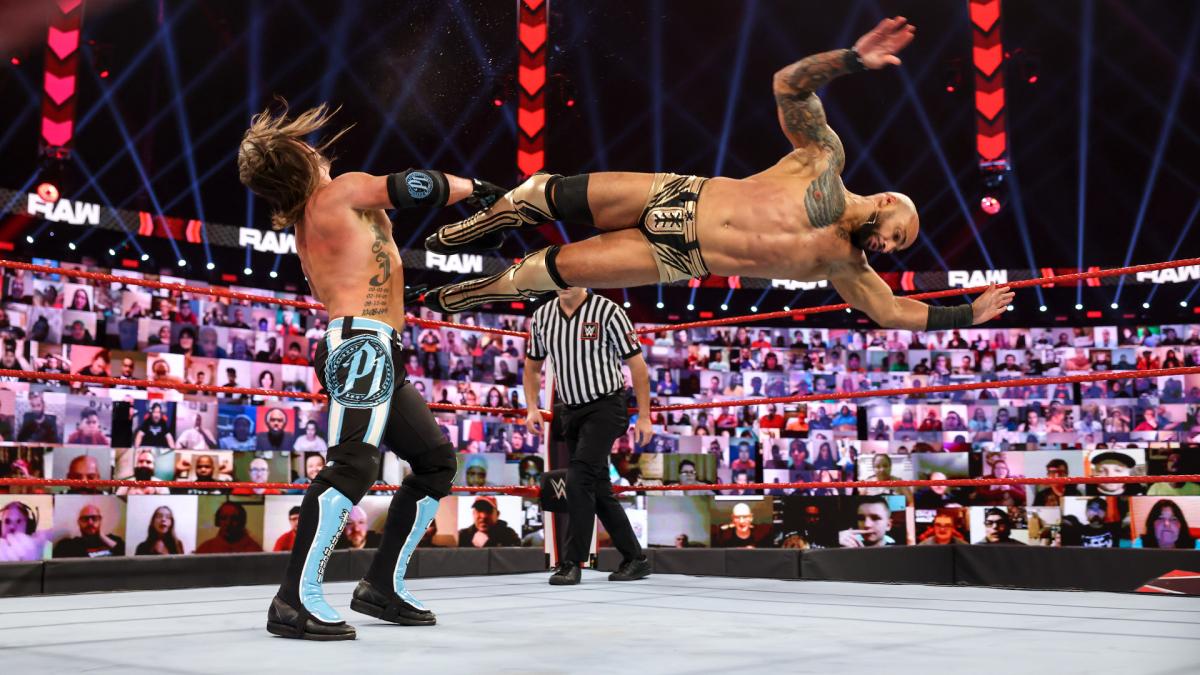 Well now, we didn't have much that really stood out on North American television, but we did get a few additions from All Japan Pro Wrestling!
Last week's voting was pretty cut and dry, NXT UK: NXT UK Championship: Walter (c) vs A-Kid, managed to control the voting narrative. Now we get this week, and it's definitely a little more interesting.
Which match will get the most support? Let's find out!
Quick Top 5:
AJPW New Year Wars Final Round: Triple Crown Championship: SUWAMA (c) vs Shotaro Ashino
Rating: **** 1/4
AJPW New Years Wars Final Round: World Junior Championship: Fuminori Abe vs Koji Iwamoto (c)
Rating: *** 3/4
WWE Raw: Ricochet vs AJ Styles
Rating: *** 3/4
IMPACT! Private Party w/Big Money Matt Hardy vs Beer Guns (James Storm & Chris Sabin)
Rating: *** 1/2
NXT: Fight Pit: Tommaso Ciampa vs Timothy Thatcher
Rating: *** 1/2
Honorable Mentions:
NXT UK: Dave Mastiff vs Rampage Brown
Rating: *** 1/4
NXT: Imperium vs Lucha House Party
Rating: ***
WWE Raw: Asuka vs Alexa Bliss
Rating: ***
AEW Dynamite: MJericho vs Sammy Hager vs Santana & Ortiz
Rating: ***
NXT: Kushida vs Leon Ruff
Rating: ***
4t. NXT: Fight Pit: Tommaso Ciampa vs Timothy Thatcher
The ref checks on Thatcher but Thatcher grabs at Ciampa over the ref's back! Ciampa uses the leverage for WILLOW'S BELL!! But Ciampa can't win off a cover, he wants to know if that knocked Thatcher out! The ref starts a count, Thatcher is still conscious but he has to get up before 10! The count is 5, then 6! Thatcher uses the cage and drags himself up at 9.9! But Ciampa CLOBBERS him, underhooks, but Thatcher spins out to throw EuroUppers! Ciampa forearms, they're brawling back and forth with fury! The fans are fired up as Ciampa CHOPS but Thatcher tackles him into steel!
Ciampa throws elbows, has a facelock, and he RAMS Thatcher into steel! FAIRYTALE ENDING!! And then a SLEEPER HOLD!! Ciampa wants Thatcher to pass out, but Thatcher fights up! And scoops Ciampa to RAM him into the steel! Thatcher gets Ciampa in a sleeper hold of his own, but Ciampa uses the corner to go up! Thatcher shoves Ciampa into the corner! Thatcher CLUBS Ciampa over and over and over, then has the leg trapped in the girder! HANGING STRETCH MUFFLER!! Ciampa shouts in pain, he TAPS! THATCHER WINS!!
Winner: Thatcher Hanging Stretch Muffler
4t. IMPACT! Private Party w/Big Money Matt Hardy vs Beer Guns (James Storm & Chris Sabin)
Fast paced as expected, but early on we see Tony Khan and Jerry Lynn walk out to sit at ringside and watch the match. Storm didn't slow down too much, which is surprising since aside from his brief stint back in Impact at the end of 2020, we saw him tagging with Eli Drake in much slower, less workrate dependent matches.
Private Party were their usual high flying, fun having, break dance inspired flourishes to some offense we've seen for years. Beer Guns had a cool tandem move with Sabin Sunset Flipping from outside in, Quen rolled right into the Backstabber from James Storm. Lots of signature spam, a few dives, highlighted by a nice Fosbury Flop from Quen.
Sabin looked to be setting up for the finish, when Jerry Lynn hops the familiar guardrail, grabs Sabin's foot while Matt Hardy distracted the ref; and Private Party hit Gin & Juice for the heel tactic upset! Interestingly, Private Party still comes off as great babyface kids who are being swindled by scummy adults. So they aren't playing heel, but everyone around them is doing it for them.
Winner: Private Party via Gin & Juice
2t. WWE Raw: Ricochet vs AJ Styles
Ricochet is frustrated but Omos is relieved as Styles survives. Ricochet fireman's carries but Styles fights out. Ricochet mule kicks a leg then back flips into the DEAD LIFT GERMAN! Bridging cover, TWO! Ricochet grows further frustrated but he watches Styles stand. Ricochet runs out from the corner but Styles dodges. Styles runs in, Ricochet elbows back, QUEBRADA into a LARIAT! Styles gets Ricochet up, SNAP BRAIN BUSTER!! Cover, TWO!! Styles fireman's carries Ricochet for USHIGOROSHI! Cover, TWO! Omos says it's alright but Styles is still surprised Ricochet survives!
Styles goes to a corner, goes to the apron, and takes aim. Styles springboards, but Ricochet hits the RECOIL!! Both men are down, Ricochet crawls to the cover, TWO!! Styles survives and Ricochet is beside himself! Ricochet goes to the corner, climbs up top, but Styles trips him up! Ricochet lands hard on his stomach and flops to the apron! Omos coaches Styles as Ricochet drags himself up. Styles goes to the corner, brings Styles up, but Ricochet hotshots! Ricochet aims, slingshots, but into Styles' suplex, that rebounds off the ropes! Into the STYLES CLASH!!! Cover, Styles wins!
Winner: AJ Styles via Styles Clash
2t. AJPW New Years Wars Final Round: World Junior Championship: Fuminori Abe vs Koji Iwamoto (c)
Iwamoto has finally started to blossom as the Ace of the current Junior Division. Fuminori Abe on the other hand, is a freelancer who can do anything and everything. This should be a great test for the Junior Ace, since Abe can hit you from every conceivable angle.
There's a brief period of feeling out we saw the versatility of Abe. He delved into a little bit of his comedic side with the long set up on a Penalty Kick to the back, but he also snapped off some great Frankensteiners and high spots. He also worked over the upper body well to try and go for his signature Octopus Hold, but Iwamoto was able to get the rope break.
Iwamoto's saving grace was his Judo background. A few Dropkicks to get distance and just catching Abe with multiple Judo Throws, set up beautifully for the Koko no Geijutsu, because it is also a fast snapping Judo Throw, but he uses the ropes for the added momentum to make it a finish.
Smooth as butter, and only rated under a 4 because of how fast the match was. If it had a longer build or another back and forth, this could've been epic. But it was still a damn great match.
After the match Cima challenged via video.
Winner: Koji Iwamoto via Koko no Geijutsu
1. AJPW New Year Wars Final Round: Triple Crown Championship: SUWAMA (c) vs Shotaro Ashino
Suwama's hand picked opponent because of their similarities. Ashino being the former ace of Wrestle-1, a disciple of Keiji Mutoh and an accomplish amateur style wrestler; this all rings true with Suwama. So we get part two of the Mutoh's favorite son challenge!
This match did have a few of the same issues as their first one, since a slower mat based style doesn't resonate well with no crowd or a muted crowd. Suwama did keep up with Ashino for the most part, and the match had many similar elements as the first match. Ashino worked over the Ankle and went for the Ankle Lock; where Suwama showed he could counter most of it and apply his own submissions.
Smartly, Ashino did his best to avoid the Last Ride Powerbomb, which is how he lost his first challenge, and force Suwama to dig deeper. Ashino was explosive with German Suplexes, but he fell into the SANADA trap. Ashino drags Suwama to position him from the corner, even commentary is confused since Ashino is no high flier, but Ashino goes for the Mutoh Moonsault, and hits nothing!
After the miss it felt like Ashino was looking for something he didn't have to take down Suwama. Suwama did have to pull off numerous Backdrop Drivers and finally the Backdrop Suplex Hold to retain the title. A very solid defense that built off the previous matchup, and would've been much better if the mat wrestling didn't feel like it dragged because of the world situation.
Kohei Sato comes out after to challenge.
Winner: Suwama via Backdrop Suplex Hold
Thoughts:
Now I'm really intrigued at how this vote will shake out. A few matches from the lesser view AJPW, a match from Raw, a crossover with AEW & Impact and a gimmick match from NXT.
My vote personally will go to Private Party vs Beer Guns, because this is the first interaction that really does feel interesting for the invasion/war/crossover/takeover whatever story. Great use of former Impact talent, great screwjob and ideally should lead to bigger things. Plus it's nice to see a younger/undercard team like Private Party getting their star elevated a bit.
Do I think any of these matches touch the first week of the year? No, not at all. But they weren't stinkers, so let's make the month interesting before Royal Rumble!
News From Cook's Corner 1.25.21: Swinging For The Fences
Some notable deaths and a shift in the USA Network programming schedule seem to have peaked Cook's interest. Check out what he's got hot off the presses!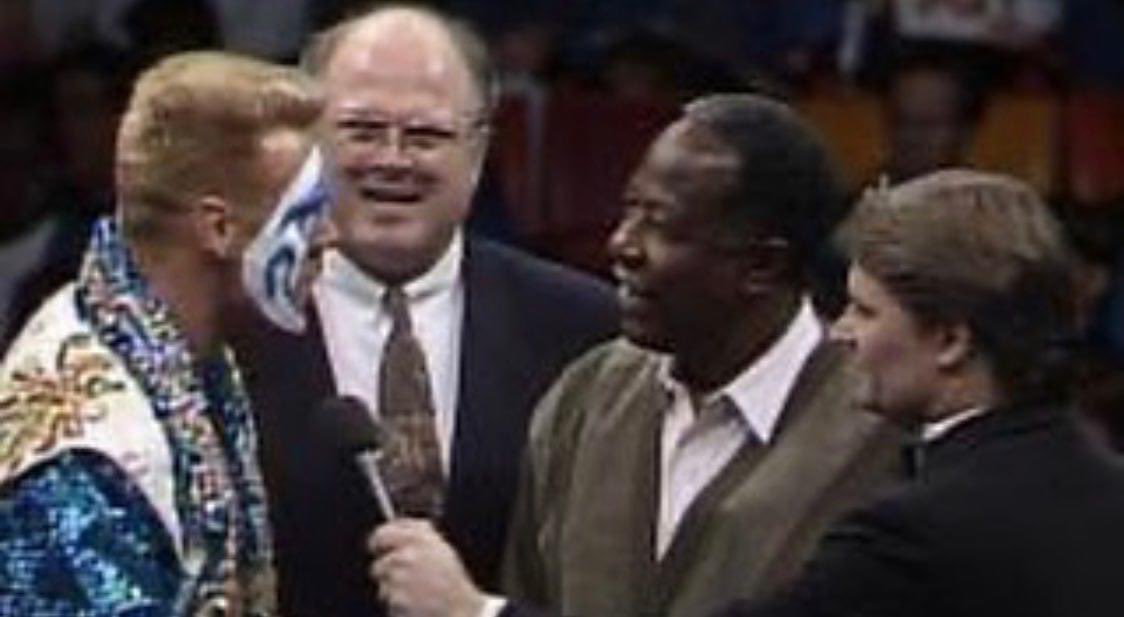 Some notable deaths and a shift in the USA Network programming schedule seem to have peaked Cook's interest. Check out what he's got hot off the presses!
Hi, hello & welcome to News From Cook's Corner! Last week around this time, I was riding pretty high and feeling good about how things were going with the whole writing thing. Got some podcast publicity, wrote some pretty good stuff that went over well with the public, was expanding my horizons with some different work, good times were being had by all. That lasted a few days until I ran into every writer's greatest enemy.
Writer's Block.
It's not that I'm lacking things to write about. There's plenty going on in the world of pro wrestling, and now that the Chairshot is expanding its reach into sports, there's always some NFL topic that people want to read about. One goes through times where it's hard to find the words. It usually happens at a pretty inconvenient time, like when I actually have a lot of free time to write.
The hope for this column is that I can get some creative juices flowing thanks to some topics that interest me. There are plenty of reasons to talk about sports this week, so hopefully that will help! Let's find out…
Will NBCSN's Demise Lead To Changes For WWE?
Big news broke in sports television over the weekend, as NBCUniversal announced its intention to close down NBCSN by the end of 2021. This is being seen as a strategy intended to bump up the Peacock streaming service, where many of the properties currently airing on NBCSN will end up. The memo did mention that USA Network would begin carrying some of the programming, including NASCAR races & the Stanley Cup playoffs. This, naturally led to wrestling fans like us jumping to conclusions.
Oh, and fans of all those other sports too, but for the purposes of this column we talk about wrestling fans jumping to conclusions. WWE has two weekly wrestling shows currently airing on USA. Raw's deal doesn't end until 2024, but NXT's ends in October of this year.
I think some are blowing this whole thing out of proportion. Maybe I'll end up being wrong, but I don't see the addition of the NHL & NASCAR affecting WWE too much. NASCAR will mostly air on the weekends. The NHL does have this Wednesday Night Hockey gimmick on NBCSN that people tell me is a big deal and may lead to the end of NXT on Wednesday nights. Mayyyybe that happens, as it's pretty undeniable at this point that NXT would draw a larger audience on a different night. WWE would prefer to take a chunk out of AEW Dynamite viewership, but that's not as big of a concern to USA.
However, as somebody that watches a good amount of hockey, I've never thought of Wednesday night as a destination night for the sport. Might be because my Nashville Predators are rarely featured on it (they will be this week, largely because they're playing Chicago), but I don't see it as this big thing that changing to Tuesday or Thursday Night Hockey would put traditional hockey fans up in arms. Certainly not like how they get worked up every time something related to Hockey Night in Canada changes.
There's also the factor of the NHL contract with NBC expiring after this season, which could render the whole "Wednesday Night Hockey" thing as a moot point. This is all very interesting to keep an eye on, but I'm not expecting anything major to come out of it, at least when it comes to WWE business. Say what you will about Raw or NXT's TV ratings, the NHL sure wouldn't mind having them. We might see NXT get pre-empted if the NHL has a ton of playoff games on a Wednesday night, but other than that I wouldn't worry about it.
Hammerin' Hank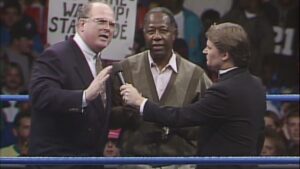 As a baseball fan that has loved studying the history of the sport from a young age, the last year or so has been brutal. It's been a seemingly never-ending parade of Hall of Famers leaving us. Most of them were along for a long time, so it's not like they were taken too soon or anything like that. It's just kinda sad for baseball fans to see a piece of their childhood fade away.
Hank Aaron passed away at the age of eighty-six on Friday. He was the man who broke Babe Ruth's home run record back in 1974, and had to deal with everything that that entailed. People that had a certain outlook on life were outraged to see Hank Aaron, an African-American, break the Sultan of Swat's record. When I first read about all this and saw some of the things people sent Aaron in the mail, I was shocked. I was much younger at the time and under the impression that certain things had gotten better. Which they have, as now they send Tweets.
Aaron's record of 755 home runs lasted over 30 years until Barry Bonds surpassed him with 762, and many folks out there still recognize Aaron as the home run king due to certain aspects of Bonds' career. I'm not here to tell you how you should feel about that. What I will say is that 755 is much easier to remember than 762. It's like how I was talking about the WrestleMania III attendance record being easier to remember than WM 32's just last week. It's just a better number.
You might wonder why I'm talking about all this in a wrestling column. Maybe you're not, since it's a pretty well known story. After Aaron retired from baseball, he became an executive with the Atlanta Braves & TBS. At the time, the Braves & TBS were owned by Ted Turner, who owned pretty much everything in Atlanta at that point. Including later in the 1980s, World Championship Wrestling. Aaron, like most TBS executives at the time, kept his distance from WCW, which was widely considered the red-headed stepchild of the Turner corporation.
WCW had quite the revolving door of executive VPs, bookers & assorted people in charge its first few years under the Turner umbrella. The middle of 1992 saw the arrival of Bill Watts, a man known in wrestling circles as pretty much a genius. Watts had booked for a number of successful territories during the 1970s & 1980s, and the Mid-South Wrestling promotion he led during the early 1980s produced some of the most critically acclaimed wrestling television to this day. Also did big business in Louisiana, Mississippi, Oklahoma and other areas that weren't exactly population & media centers. Watts' reputation as a wrestling genius gave people big hopes once he arrived, and, well, things didn't quite go as hoped.
I have re-watched some of 1992 WCW fairly recently thanks to WWE Network dumping some WCW Saturday Night just before I started watching as a kid on there. I enjoyed a lot of it, but there were definitely some warts. The TV definitely didn't draw a lot of money, and Watts' new rules he brought to WCW definitely didn't make any friends backstage. Watts was also forced to cut costs, though as Arn Anderson has pointed out, he would see other people pop up on the roster after his salary was slashed. Arn admitting that he used Erik Watts beating him down at a gas station as an excuse to take four months off, sit at home & let things play out just increases my opinion of the Enforcer. Tremendous.
WCW under Watts was definitely a mixed bag. The Cowboy had some good ideas, but he also had some terrible ideas that stifled the roster. Watts has explained the top rope ban as making the moves mean more, but it was ill-timed when WCW was trying to promote a Light Heavyweight division where the top two stars were Jushin "Thunder" Liger & Flyin' Brian. I mean, it didn't hurt Brad Armstrong or Scotty Flamingo too much, but we would have rather watched the former than the latter in 1992. Or in most other years.
Watts had gotten behind the times. Apparently, he was even more behind the times based off of a Torch Talk interview he did in 1991 that allegedly helped him get the WCW job. That's a myth that's been passed on over the times by newsletter writers, but when I read that interview, I saw at least 27 red flags. I had heard Watts' explanation of the situation prior to my reading the actual transcription of all of this. Once I saw what he actually said, well, I can see why he was trying to spin it.
Bill Watts is a complicated figure in wrestling history. He gave the Junk Yard Dog his big push in Louisiana. He made Ron Simmons the first black WCW Champion. He made Ernie Ladd his booker in Mid-South Wrestling. He rightly saw that most of the top athletes in the world were black, and that wrestling denying that was ridiculous. Regardless of his opinions of other races, he saw that there was business to be done in pro wrestling.
Which, to be honest, puts him ahead of most other promoters in his time. Watts might have been a racist, but as a capitalist he still saw the business potential. WWE has been criticized for decades for not properly pushing African-American talent. They have been putting belts on minority talent lately, but still fund political campaigns meaning to bring minorities down. I'm not telling any lies here, just ask the people that vote for Vince & Linda's preferred candidates. That's what they want to do. Don't get me started on the debate over who the first black WWF/E champion was. I am sticking a ten foot pole between me and that debate.
Watts made a habit of pushing African-American talent throughout his stints as a promoter & booker. He entrusted Ernie Ladd with booking Mid-South Wrestling, which was the first time an African-American had booked a wrestling promotion. Which made the interview he did with the Pro Wrestling Torch prior to getting hired by WCW more damning when I actually read it. I had read summaries before, and had heard Watts' take on the matter. Actually seeing what he said…pretty shocking, though there are plenty out there that might agree with his hot takes.
The story is that Mark Madden (another wonderful individual just like his fellow Torch columnist Bruce Mitchell) faxed the Pro Wrestling Torch interview to Hank Aaron, after seeing Aaron on WCW television with Watts shortly after Aaron had spoken out against Marge Schott, the owner of the Cincinnati Reds that had made some very questionable statements concerning Adolf Hitler, among other things. See, Watts was big on mainstream sports, and would have marked out to have Hank Aaron on TV with him. Probably pulled some strings to make that happen. Aaron was not pleased when he saw the Torch interview, and told Madden that there would be something done about it. Watts resigned from WCW shortly afterwards.
It should be noted that Watts has a different take on all of this, though it has to be called into question since he made his Torch comments seem much less racist in his re-calling. Part of it does seem believable, since he claimed that he was already intending to step down from WCW due to the corporate agenda he didn't want to deal with. It seems feasible, and Jim Cornette backed him up on the timeline on the ROH Straight Shootin' Series interview they did. (Has Jim Cornette ever commented on Bill Watts' political beliefs? That'd be an interesting YouTube clip.)
Watts' removal led to Ole Anderson taking control, which didn't last long. Once Ole pissed enough people off, he got shown the door, and that's when Eric Bischoff slid in. I don't think Hank Aaron paid attention to WCW a second after he got a fax from Mark Madden. Could be wrong, though I think if Aaron was at some of those Nitro telecasts they would have drug him out there to get a pop.
A lot of news sites wanted to sell Aaron as changing the course of wrestling history in their news bites reporting his death. I think that's a little overblown, as Watts would have gone away even without Aaron being forced to respond to an interview that TBS apparently didn't look into before hiring Bill Watts. The main issue is that Watts shouldn't have been there to begin with. Easy to say with hindsight being 20/20, and the perception being Cowboy Bill being a wrestling genus, but his WCW stint, at least as far as TV entertainment value goes, was lacking.
Maybe he saved some money, but why would we care about that? Especially when he was saving money by cutting production values and cutting Arn Anderson & Bobby Eaton's pay in half. Those were acceptable costs. And how much money do you save by not placing pretty blue mats at ringside to keep wrestlers from killing themselves on the floor? Can't be that much.
Larry Fling Live
CNN has never really replaced Larry King. They tried to have Piers Morgan do it, which was a debacle that fortunately only British people have to deal with now. Chris Cuomo has the slot now, but that is what that is. Anderson Cooper is smart enough to stay out of that time slot because he doesn't want the comparison. He'll take any other slot on CNN, just not that 9:00 PM Eastern slot.
That was where Larry King interviewed people on CNN for twenty-five years. It was the signature program on cable television's first news network. As much as we talk about cable television dying off and viewership going away, cable news is still a pretty big thing. It's only gotten bigger since Larry King Live went off the air, and one wonders if a cable news host like King would do well now. King didn't wear his party affiliation on his sleeve, which made him great for television back in the day. For television now? Could be an issue, since viewers tend to lean towards networks that reinforce their political views. Centerists aren't especially popular these days, nor are people that try to hide their political opinions. You're better off pandering to your side & checking all objectivity at the door these days.
Believe me, I'm not a fan of that idea, but that's what the people want.
Larry King was always pretty unbiased. Which made him a great tool for pro wrestling. CNN was under that Turner umbrella we talked about earlier, but they tried to steer clear of WCW. They'd cover some WWF stuff from time to time, but pro wrestling wasn't really under the cable news radar until the Chris Benoit murders/suicide. Many thought that could lead to the end of the business, and plenty of cable news shows were ready to jump all over it.
King's show was open to bringing on more enlightened pro wrestlers, at least at that time. He was willing to let those wrestlers, whether it was Bret Hart or Chris Jericho or Mick Foley or whoever, speak their mind. He didn't cut them off or shout them down. King's fairness at that time won him favor from WWE, who had previously lampooned him with "Larry Fling Live" hosting segments between the Huckster, Nacho Man & Billionaire Ted, since they were mad when Ted Turner was competing with them.
King did find the wrestling business interesting, and appeared on Raw in 2012. By that point, King was off of CNN, and WWE was happy to let him make a guest appearance. He got to talk to menches like Daniel Bryan, Kofi Kingston & The Miz. Can't hate on that. He even got out of there before Kane could say something to him.
I would like to someday think of myself as the Larry King of pro wrestling writing. Except I've probably already pissed off too many people to make that idea work.
Thanks for reading! Hope you've enjoyed this as much as I have enjoyed bumbling through it. Until next week, keep your stick on the ice.