Levin: Becky Lynch Needs Charlotte Flair To Remain "The Man" in WWE
Becky Lynch remains WWE's biggest draw. With her current storyline against Ronda Rousey, what role does Charlotte need to play?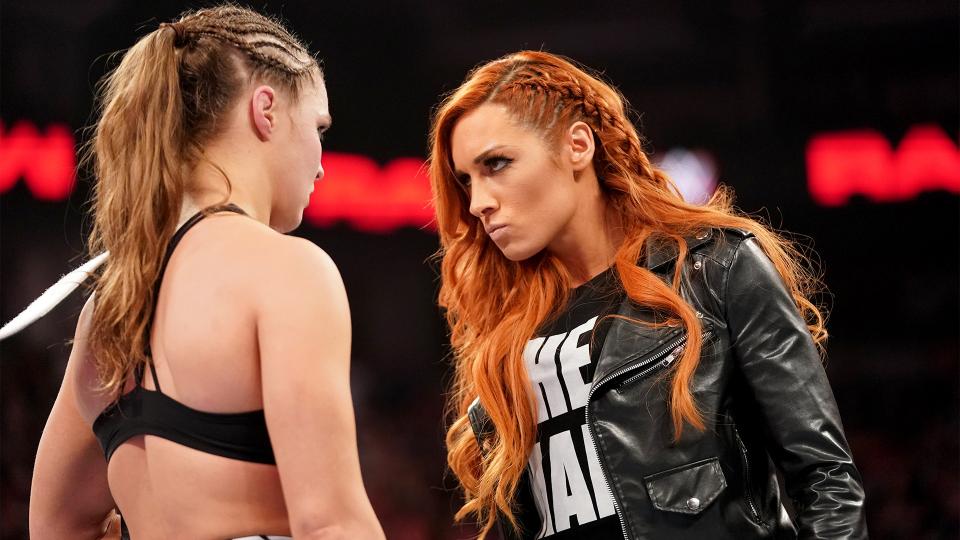 David takes a look at the hot button topic involving the IWC's favorite daughter Becky Lynch, and Charlotte Flair
Watching the saga between Becky Lynch and WWE unfold is an old-school wrestling fan's dream.
As someone who believes in the foundations of the old NWA, I see a lot of similarities in building the character of "the man" and how other superstars begin their road to fame. Lynch would enjoy success as a dominant figure in any one of the promotions in the early 1980s, whether it be down in Florida owned by Eddie Graham war in the Pacific North West owned by Don Owens or possibly in Texas with either Fritz Von Erich or Joe Blanchard.
Lynch has become the figure in the women's division, adding balance to what the company has done with Charlotte Flair's character. The build and storyline the writers have developed is nothing short of brilliant. Add Ronda Rousey to the storyline, who may have become the forgotten figure in a potential triple-threat match as the main event at WrestleMania 35, and professional wrestling has hit gold.
I have said this before on many occasions, but I think it bears repeating. Just like other sports, professional wrestlers need other superstars to make them better. Ric Flair needed Ricky Steamboat and Dusty Rhodes. The Rock needed Steve Austin. Jack Brisco needed Dory and Terry Funk. Lita needed Trish Stratus. Today, Becky Lynch needs Charlotte Flair.
The best part of this feud is that the current Raw women's champion is almost a non-factor. When you look at the body of work that WWE has put together to create history with a women's title match closing out WrestleMania in April, it's hard to believe that the woman holding the gold isn't as important as the storyline that's built in spite of her.
Bravo! Take a bow. Give yourself a pat on the back. WWE gets it.
The fact that it crosses brand lines is even more genius. Now that WWE has broken it's blue and red barrier, the setting for more cross-brand competition has been established. This will make the fans happy, this will make the McMahon family happy and this will make the business of professional wrestling happy.
And as a sidenote, as AEW continues to gain steam, I will be interested to see how many more of these storylines in Connecticut get some legs and run for a while.
Growing up in the 1970s and 1980s, professional wrestling was based on an antagonist who challenged the fans to come out to house shows. Business was predicated on a Saturday morning show that irritated the masses, that force them to come out and see what would happen, where the babyface would lose most of the time on television but won with a live audience. This could have been Countyfair in South Carolina or a school gymnasium in Ocala, Florida.
WWE has taken this rivalry cross country and made it the best thing going today. Given that the current women's champion will no longer be part of weekly programming after WrestleMania, the creative team has punched all the right buttons to make this the feud of the year. And with it, there is a chance that Lynch could do something that maybe should've been done along time ago. Maybe she becomes the top performer and wrestler in the world, leapfrogging the men who are good, but in this case, not good enough.
WrestleMania is two months away. There are plenty of layers to this storyline. The inclusion of Stephanie McMahon is reminiscent of the old Steve Austin/Vince McMahon storyline. It works well with what WWE is trying to accomplish. I'm curious to see how far the company will go to achieve wrestling perfection.
If done properly, this is a spot the company can go back to many times over, just like Flair and Steamboat almost 20 years in the making. It's one that won't be forgotten anytime soon, and could be the catalyst for more women to be involved in dramatic story lines in the future.