Becky, Ronda, or Charlotte: Who Should Win?
Ok, we assume the match. But who wins?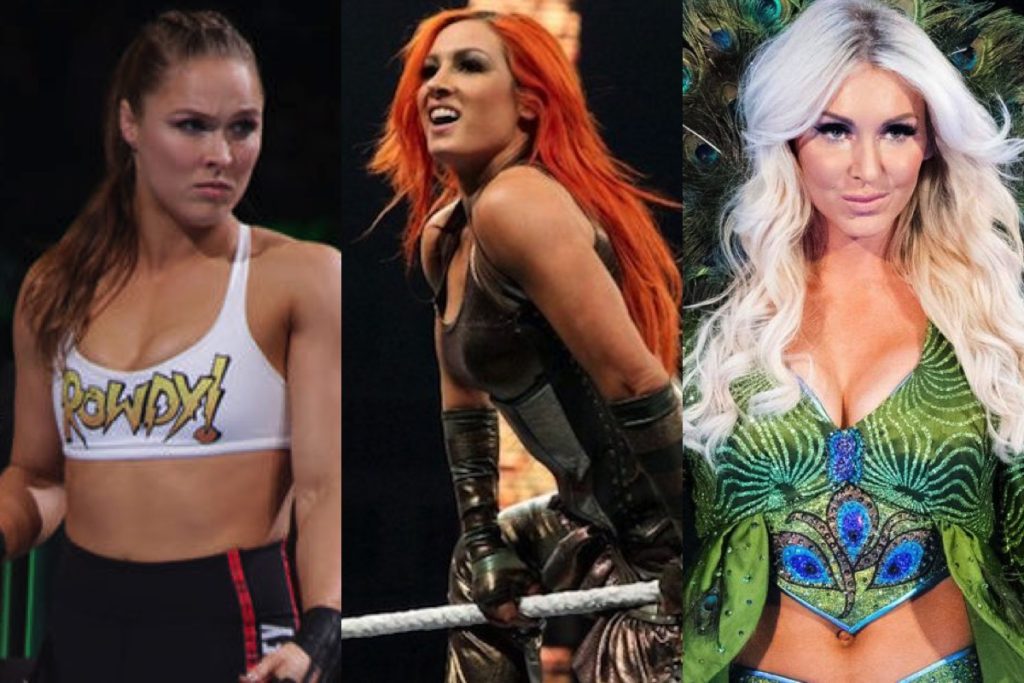 There's a historic women's main event coming to WrestleMania, and it's time to start considering who comes out on top.
We're now one week closer to WrestleMania, and while we're still not officially in the know about who's going to be in the big match I think it's a pretty safe bet that we're going to end up with a triple threat between Becky Lynch, Ronda Rousey, and Charlotte Flair.  So the real question is: who wins?  Is there a case for anyone other than Becky winning or is it Becky or Bust?  I thought I'd take a look at it now.
Becky Lynch
Why:  It's the easy, feel good, no brainer call.  There hasn't been a feel good ending since WrestleMania 30 (32 was supposed to be one, but the whining crybabies in the crowd couldn't stand to see the Prince of Darkness Roman Reigns win in the main event ruined that one).  Becky winning won't piss many people off in the building and would make a lot of people happy.  After last year's frustrating finish and the sad one from a year earlier, just do the simple thing and don't try to get too clever or outsmart yourself, Vince.
Why Not:  What comes next?  Becky chasing the champion > Becky as champion, we've already seen that.  Assuming Ronda takes a break after WrestleMania, then unless Charlotte comes to RAW with her then she's going to be in the position of having to work as champion against a roster of opponents that either don't appear to be on her level or could outshine her in a one on one setting, and that could make things difficult after the post-Mania glow starts to fade (I talked about this more here).  Us as fans don't have to worry about that but when you're booking things, you do.  Her character is going to hit a crossroads soon after and if they feel that the long term investment with her at the top will not pay off then taking the hit now and moving forward may be what they want to do.
Ronda Rousey
Why:  First up if she is going to take a break right afterwards then there is no why.  She's gotta drop the tile.  But if she isn't then you gotta look at the headlines.  The biggest mainstream coverage afterwards would come with her winning.  'MMA Champion conquers WWE at WrestleMania' will get a lot more play then anything about her losing.  To the casual observers, people who don't watch at all, or people who only pay attention on a surface level she's the name that draws the attention and there's more momentum to be gained with them by still having her on top than taking a loss.  For them, once she loses the story is over and it's time to find something else to do so better to have something to keep their attention.  As well as the women have performed the driving force behind the interest in their side has been Ronda being there and you want to keep that going as long as you can.
Why not:  Your hardcore audience has talked themselves into believing that Ronda losing is a foregone conclusion.  If it doesn't happen a lot of them are going to be pissed.  That's pretty much it.  If she's not taking a break then it's perfectly logical for her to win and keep the title.
Charlotte Flair
Why not:  I'm flipping things around here on purpose.  Charlotte winning neither pays off the heroes journey story Becky is on or maximizes media coverage like Ronda winning could.  To the people who have fallen hard for Becky, this would literally be the evil prevailing and would feed the narrative of Vince giving Charlotte everything because of her last name (and that is beyond tired by the way).  It would be a crushing blow and might make some of them want to quit entirely.  The only people who would be happy are the Charlotte fans like myself, and there would be a deluge of dirty diaper podcasts going on and on about the old man losing it again.  Wrestling twitter would be ablaze about it, too.  And in a world where a lot of fans take out their anger with a finish not by booing the heel but ranting about Vince, it really may not be worth the headache no matter what you planned.
Why:  She's the safest bet long term.  Ronda is not going to be around 10 more years and there's no real certainty to how long Becky's run can maintain it's momentum win or lose.  Charlotte may never be as popular with hardcore fans as Becky is now but she is the best performer on the Women's side and projects greatness in a way that is always going to draw attention and make her matches feel like a big deal.  We know that she can perform at a high and compelling level as champion, which matters. And we've seen she can maintain some level of interest even without the full weight of the machine behind her like Becky is getting now.  In two years Ronda may be gone for good and Becky cooled off, but Charlotte will probably be where she is now.  If they think that taking this heel thing up a notch and really riding with it is the way to go then they may want to go with it now instead of waiting a few months to put a title back on her anyway.  Also, the backlash may not be as big as wrestling twitter would have you believe.  If the plan was always for her to win, and they have a map going forward with it after the show then my own fan bias notwithstanding I think they should stick with the plan.
So what's the Final Verdict?
Man, I don't know.  On the one hand there is the emotional payoff with Becky and then on the other hand there are what may be the better structural decisions with either long term with Charlotte or short term with Ronda.  My preference as a fan is for Charlotte, my gut says just give the loudest voices what they want with Becky, and what little business acumen I have says go with Ronda assuming she's not going for a break.  Decisions, decisions…….
Aw screw it.  Ronda's going on a break, Charlotte's the best woman on the roster, she's been having kick ass matches for the past year, she's put Becky over a million times and has been as much a part of her rise as Becky herself.  It's about time excellence got properly rewarded and pushed like it should be.  Enough with the damn underdogs, you don't really like them as much as you think anyway.  Give her the dam victory, she's earned it.  Suck it, haters.
And next year, we do the same for the Big Dog!!
King's WrestleMania Rewind: Eddie Guerrero vs. Rey Mysterio (WrestleMania 21)
In the next WrestleMania Rewind, Chris King takes us back to WWE WrestleMania 21, and Rey Mysterio vs Eddie Guerrero in a battle of tag team champions!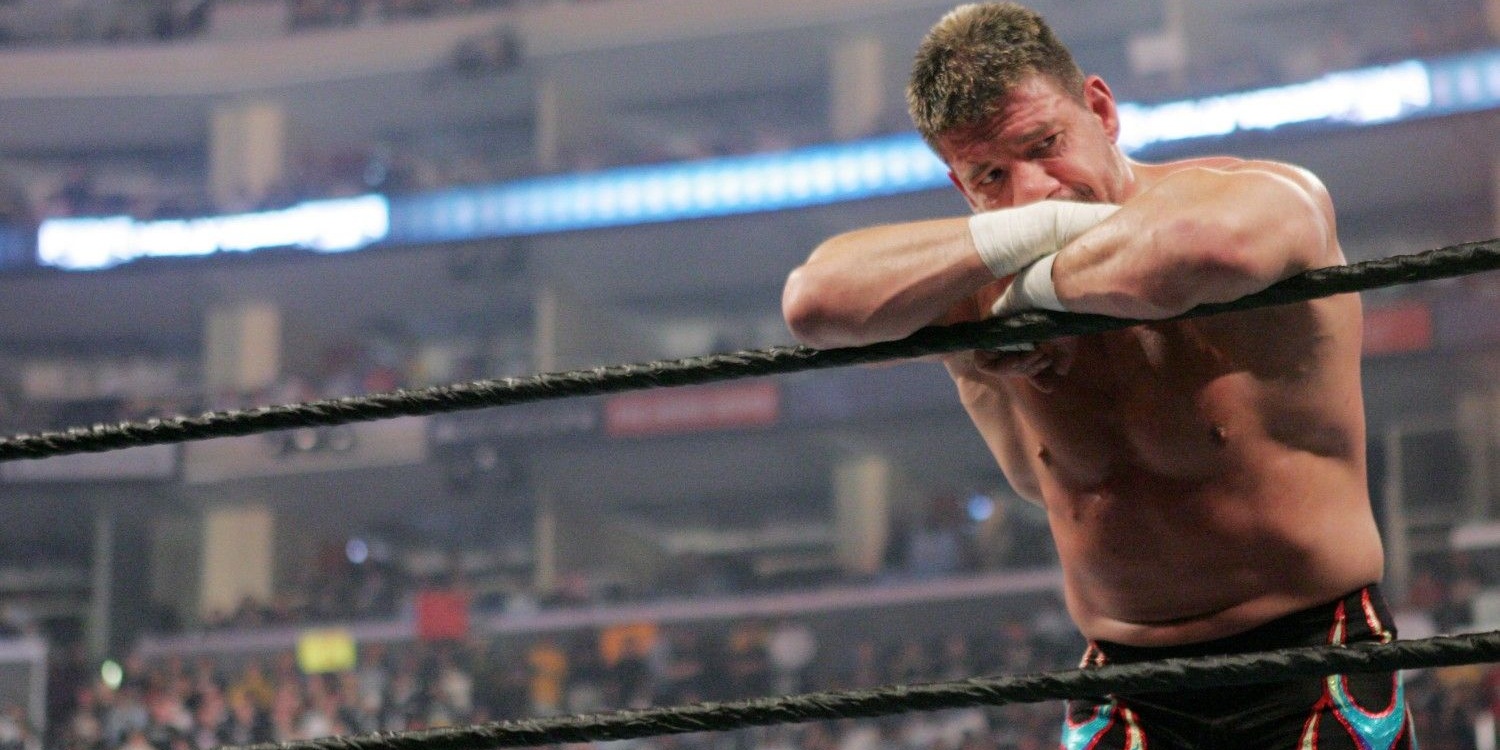 In the next WrestleMania Rewind, Chris King takes us back to WWE WrestleMania 21, and Rey Mysterio vs Eddie Guerrero in a battle of tag team champions!
Chris King is back with his third edition of WrestleMania Rewind. This week he's bringing us back to some 'Latino Heat.' We're rolling back to WrestleMania 21 where Eddie Guerrero faced longtime friend and rival Rey Mysterio.
This would be Guerrero's last Mania match caused by his unfortunate death. Over on SmackDown, Mysterio and Guerrero would become the tag team champions at No Way Out where they defeated MNM.
Chavo Guerrero would get into the head of Latino Heat by making him believe Mysterio was trying one-up his tag team partner. Chavo went as far as to tell his uncle to stop using the Guerrero name.
Guerrero would finally give in to his nephew's manipulation and went on to challenge Mysterio to a one-on-one match at WrestleMania 21. I For the first time in history, both tag team champions would face each other. Guerrero vs. Mysterio was the first match on the stacked card. Both partners threw everything at each other including the kitchen sink in a battle of one-up-manship.  In an incredible high-octane match that saw both superstars delivering counter for counter, Mysterio pulled off the win with a surprise pin roll up.
A few months later, what once was a friendly battle turned into a nasty fight involving the custody of Mysterio's real-life son Dominik Mysterio. After several torturous weeks, both former tag team champions would face off in a ladder match with the custody of Dominick on the line. I forgot how amazing this rivalry was and it's definitely worth a watch. Sadly, we would lose Latino Heat in November of 2005. There will never be another Eddie Guerrero. Viva La Raza!
King's WrestleMania Rewind: Stone Cold VS. Scott Hall (WrestleMania X8)
Chris King is back with another WrestleMania Rewind, looking at the NWO's Scott Hall battling Stone Cold Steve Austin at WWE WrestleMania X8 from Toronto!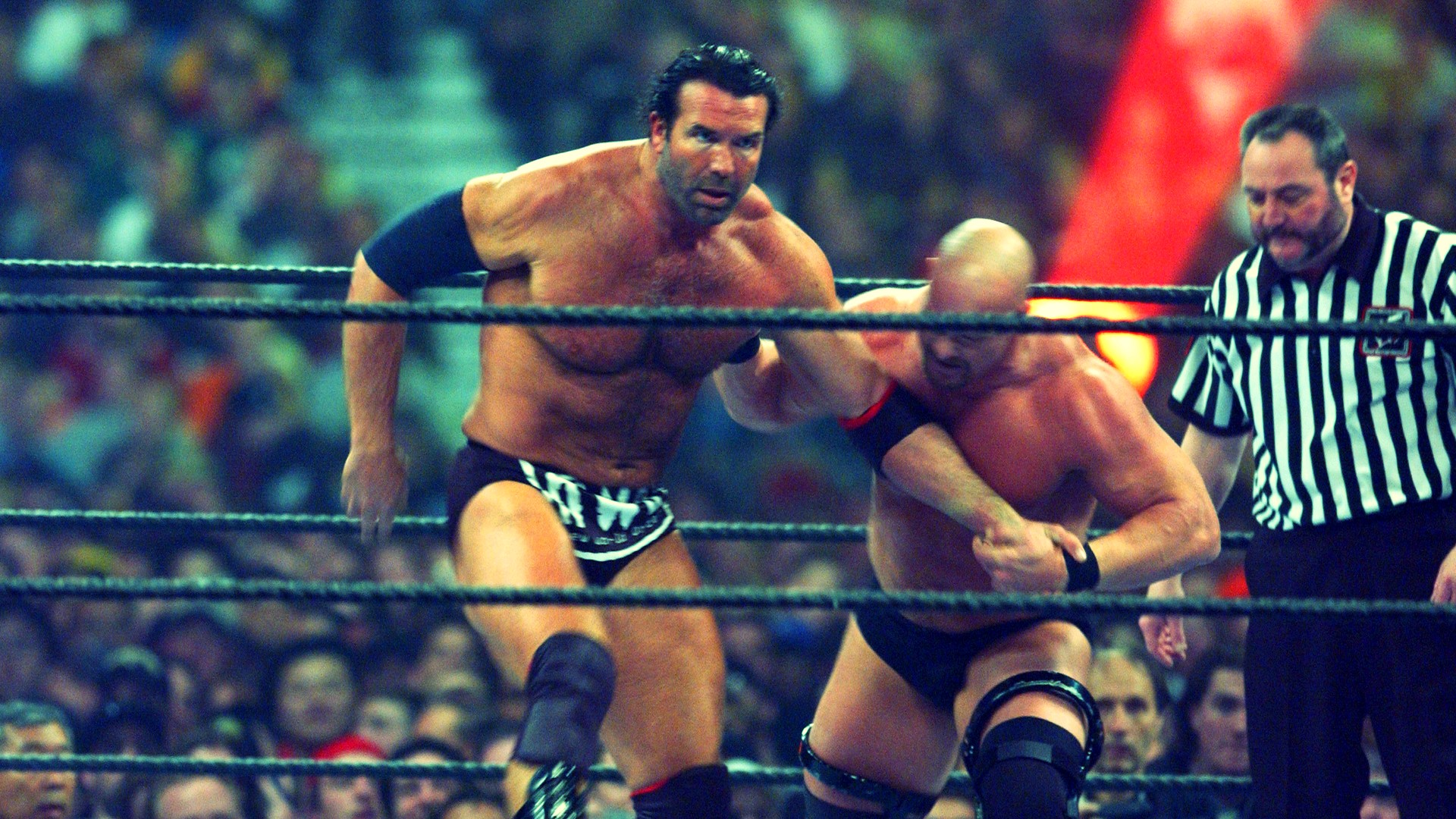 Chris King is back with another WrestleMania Rewind, looking at the NWO's Scott Hall battling Stone Cold Steve Austin at WWE WrestleMania X8 from Toronto!
Chris King is back this week with another edition of WrestleMania Rewind, where he is rewatching all the past Mania matches and feuds. This week you're in for a treat as we look back at 'Stone Cold' Steve Austin vs. Scott Hall at WrestleMania X8.
In late 2001, Vince McMahon bought out his competition WCW and acquired the rights to a plethora of talent including Booker T, Eddie Guerrero, Chris Benoit, and the iconic trio known as NWO. Hulk Hogan; Kevin Nash, and Scott Hall were hell raisers, and what better way to make a name for yourself than take out the two top superstars in the WWE The Rock, and Stone Cold?
The NWO cost Austin his chance at becoming the Undisputed Champion at No Way Out during his match with Chris Jericho. Adding insult to injury, the NWO spray-painted 'The Texas Rattlesnake' with their brand logo just like they did in WCW. As you can imagine, Austin was pissed and out for revenge against the group and primarily Scott Hall.
Hall would challenge Stone Cold to a match at WrestleMania 18. Both superstars beat the living hell out of each other leading up to this highly-anticipated match for who runs the WWE.
The glass broke and Stone Cold made his iconic entrance, and black and white NWO covered Halls' entrance alongside Kevin Nash. With the odds stacked against 'The Toughest S.O.B' could Austin or NWO prove their dominance? Sadly the NWO  broke up that very night when Hulk Hogan came to the aid of his adversary The Rock after their 'iconic' dream match. Stone Cold would ensure the victory with the Stunner. Hall would perform an Oscar-worthy sell over the finisher.
What a time to be a wrestling fan in the 2000s when nothing was impossible for WWE. Who would've thought WCW would go out of business and Hogan would make his long-awaited return to WWE?