Chairshot Wrestling News Shuffle (2/14/19)
Start your Thursday off with comments on news regarding Ronda Rousey, Total Divas, NXT Takeover WrestleMania, and more!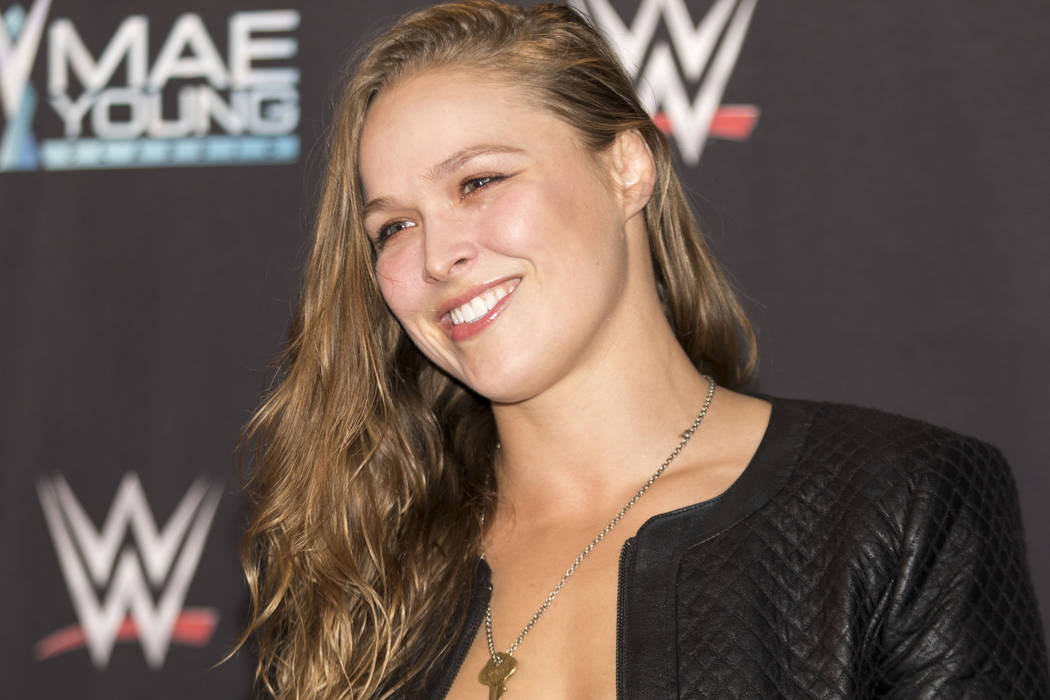 Jason shuffles in to your Thursday with the Chairshot Wrestling News Shuffle! Today we take a look at news on Ronda Rousey, Total Divas, NXT Takeover WrestleMania, and more!

Chris Jericho On AEW Talent
Chris Jericho recently did an interview with Forbes discussing various elements of All Elite Wrestling. (Read the interview HERE). One of the excerpts of the interview was in regards to homegrown talent in AEW. Jericho said:
"I think we've assembled a great roster already of fresh talent," Jericho said. "We have the seasoned veterans and really untapped rookies, with great people on every level. We have six-to-eight blue-chippers. That's all you need to do a wrestling company. I think we have enough talent for the first year already."
"I think what AEW has done is shaken up the big companies, and when I say that I mean WWE and New Japan, to where they're signing everybody, and signing them to longer deals and more money. And I say to all of them, you're welcome."
"We have to work and build the roster that we already have, knowing that we'll get more, but for right now, we have to assume this is our roster for next year. Let's build some guys and create some of our own stars, which is mandatory for any wrestling company to survive."
Ronda Rousey Joining Total Divas ?
Over the past few days, we have found out that Lana will be removed from the upcoming season of Total Divas while Sonya Deville will be added to the show. Now word is coming out that Ronda Rousey may be added to season nine. Crew members have reportedly been filming Rousey the past few weeks on her Browsey Acres farm.
Plans For The Women's Tag Division Revealed?
WrestleVotes, one of the wrestling Twitter accounts that has a track record in breaking wrestling news, has sources that have revealed some potential information regarding the women's tag division in a tweet earlier today:
Source: the Women's division roster is slowly going to be crossing over more between both shows.

The plan is to have the Women's Tag Team Champions appear on both brands initially, however, not on a weekly basis.

— WrestleVotes (@WrestleVotes) February 13, 2019
NXT Takeover: Blacklist?
According the ticket website for the WWE, the NXT Takeover event that will be taking place during WrestleMania weekend will be titled NXT Takeover:Blacklist.  (You can view the ticket page HERE)
Jason's Thoughts On Today's News
With one set of tag team titles and lack of depth, it was a given that the women's tag team division would cross over between brands. If handled right, I think the women's tag team division will do well and could be a draw for WWE. While we are a ways off from an all women's weekly show in WWE, the tag team division is the next logical step in that direction. It would be nice to see the NXT women's division involved in the tag team division as well. Isn't it interesting though? WWE, a company who has really done nothing with tag team wrestling the last 5 to 10 years trying to revolutionize women's tag team wrestling in America. #savetagteamwrestling   (Speaking of which, pick up a Save Tag Team Wrestling t-shirt from the Chairshot Pro Wrestling Tees store HERE  Yeah, I know, cheap plug)
Can AEW run for a year on 6 to 8 names like Jeircho says it can? Is WWE and New Japan really trying to sign all the talent available? Or is Jericho just good at stirring the pot ? Let's say it's a combination of all of the above.