Chairshot Wrestling News Shuffle (2/15/2019)
Start your Friday off with comments on news regarding Jimmy Uso, The Undertaker, Bray Wyatt, and more!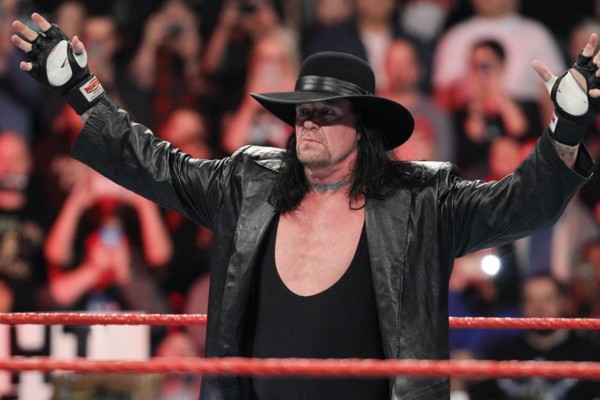 Jason shuffles in to the homestretch of the week with the Chairshot Wrestling News Shuffle! Today we take a look at news on Jimmy Uso, The Undertaker, Bray Wyatt, and more!

Welcome To The Uso Penitentiary
According to TMZ sports, Jimmy Uso was arrested after a drunken dispute with Detroit police today. Naomi and Uso were pulled over earlier today when Namoi was headed the wrong way on a one way street. Police say that the vehicle smelled strongly of alcohol. Upon getting pulled over, Uso reportedly acted like he wanted to fight with police.  He was booked and later posted bond.
Undertaker At Starrcast II
Sports Illustrated broke the news earlier today that the Undertaker will be appearing at Starrcast II Memorial Day weekend. According to SI: "I know people might assume this is an AEW event, but that is not true," said Starrcast founder Conrad Thompson, whose convention is a weekend-long event featuring more than two dozen live wrestling-themed shows. "We have wrestlers appearing from every promotion from all over the world, and Starrcast isn't just for All Elite Wrestling fans, it's for all wrestling fans.
Cruiserweight Title Match Moved To Elimination Chamber Kickoff
The Cruiserweight championship match between Akira Tozawa and Buddy Murphy that was scheduled to be a part of the Elimination Chamber pay per view this coming Sunday has been moved to the Elimination Chamber kickoff show according a tweet from the WWE.
#WWEChamber Kickoff this Sunday will see @WWE_Murphy defend the @WWE #CruiserweightTitle against @TozawaAkira! https://t.co/FM6FVL6207 #205Live pic.twitter.com/3o0ipuwuKI

— WWE (@WWE) February 14, 2019
Bray Wyatt To Return Soon?
According to PWInsider, Bray Wyatt is "very close" to an in ring return. The last time Wyatt was seen in a WWE ring was at a WWE Live event in Columbus Ohio last December. The thought at the time was Bray Wyatt would return to Royal Rumble, but outside of some odd tweets, he hasn't been seen or heard from since.
Jason's Thoughts on Today's News
Undertake is on his way to All Elite Wrestling!!!! I better not say that or some of the AEW marks will get upset. All things considered though, it will be interesting to see what the Undertaker experience will be at Starrcast II. For pretty much the entirety of his career as the Undertaker, he has really never broken character outside of the ring. I would love to see a Q&A with him, a podcast, or a potential shoot interview. If there was one person who would have hours of stories to tell, it would be the Undertaker. I am a bit curious though of his contractual situation with the WWE and if they had any input to the appearance. Many fans will associate Starrcast II with AEW, so it is interesting. Does this mean we wont be seeing Undertaker at WrestleMania?
I am not going to comment on Jimmy Uso or Namoi. Everyone has a personal life outside of the ring. I really don't have anything of value to add.
I thought Wyatt would be back at Royal Rumble as well, and there were the rumors that the Wyatt family could reunite. Throwing a hypothetical scenario out there, but could the return of Erik Rowan and his siding with Daniel Bryan lead to a potential return scenario for Wyatt? There is history there, and the storyline would pretty much write itself.