Chairshot Wrestling News Shuffle (2/3/2019)
Start your Sunday off with commentary on AEW Roster Additions, Brock Lesnar, and Kurt Angles future!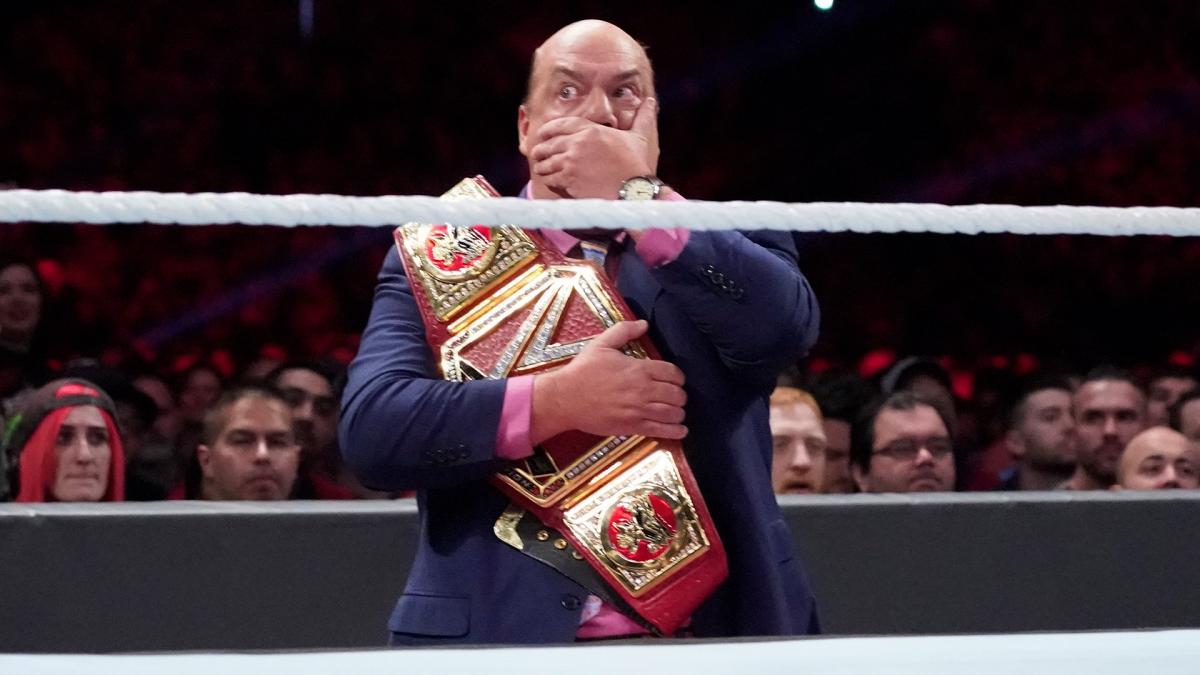 Jason Super Bowl shuffles in to Sunday with the Chairshot Wrestling News Shuffle! A look at new AEW roster additions, Kurt Angle's future, the best matches of 2018, and more!

AEW Adds 2 More
AEW news seems like it is going to be daily here at the Chairshot and may be for a while moving forward. Two days ago, we told you about AEW adding to the roster. Last night, AEW appeared to add two more sought after wrestlers. Last night at the "Come Hell Or High Water" event in Atlanta, the Young Bucks made an appearance and let Pentagon Jr and Fenix know that if they would need to join AEW. Chris Jericho would tweet that AEW had exclusive rights to the two, however, Lucha Central they have a non-exclusive agreement in place with AEW.
Kurt Angle To Address WWE Future On RAW
WWE.com has let fans know that Kurt Angle plans to discuss his future in WWE on this Monday's episode of RAW. There hasn't been any discussion in regards to a retirement for Angle. WrestleMania season is upon us, so it is likely that an angle on RAW will lead to a WrestleMania match.
Top 20 Matches Of 2019
The well respected Mirror Sports released a list of the top 20 matches of 2018. (Read the list HERE). If you are looking for a definitive list of some of the best matches from around the globe in 2018, this is a list you will want to take a look at.
Brock Lesnar Rumors Continue
Yesterday I discussed the news regarding Brock Lesnar and his future with the WWE. Dave Meltzer and Wrestling observer radio have speculated that Paul Heyman is attempting to have the WWE, UFC, and AEW all vying for his services, and it may be an instances of the highest bidder taking home The Beast.
3 Big Matches Announced for SmackDown Live
SmackDown live has become to many fans the top brand in WWE. This week's SmackDown will be another example as to why the blue brand is the place to be. 3 matches have been announced so far:
– Jeff Hardy will take on Daniel Bryan in a non-title match
-Mustafa Ali will take on Randy Orton
-The Good Brothers will take onRusev and Shinsuke Nakamura
Jason's Thoughts On Today's News
As it is with most weekends, it is a slow news day today. I don't think Kurt Angle will announce his retirement on RAW, however I expect some sort of angle to take place that will involve Angle ending up in a match at WrestleMania, which very well could be his retirement match. The speculation can begin as to who Angle will face at WrestleMania, but if I were a betting man, the odds would be a match against Barron Corbin.
Paul Heyman is a master negotiator and one of the best minds in the business. Whether you like him or not, Lesnar is a ratings draw. If Lesnar could do business with Chris Jericho, there is a story line that does not need to be written, especially with the real life heat they have had with one another in the past. If Lesnar wanted to be fighting in the UFC, he would already be there.
Pentagon JR and Fenix will be great additions for the tag team roster in AEW. It wasn't that long ago that WWE was giving both men a hard look. As I said yesterday, speculation will continue for weeks to come as to what superstars will be added to the roster.