Chairshot Wrestling News Shuffle (2/8/2019)
Start your Friday off with comments on news regarding AAA, Roman Reigns, and the WWE Earnings report!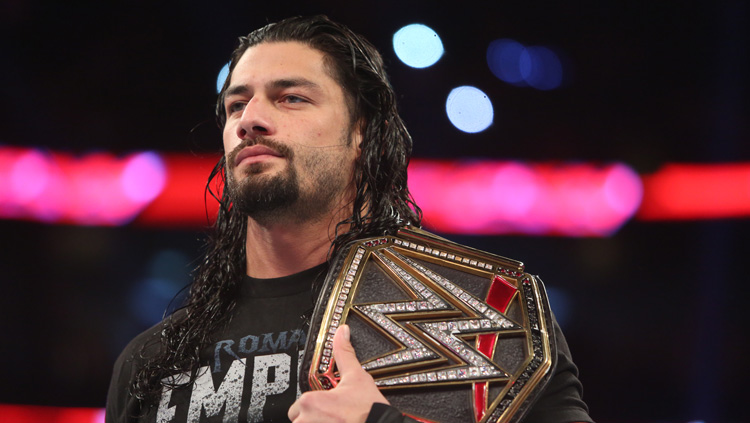 Jason shuffles in to the weekend with the Chairshot Wrestling News Shuffle! A look at AAA, WWE's earnings for 2018, AEW news and more!

AAA Signs A New TV Deal
AAA has signed a TV deal with the TV Azteca network.  AAA will begin airing on the network Friday, February 15, 2019. Reportedly, the deal is for one year and will see Azteca cover the production costs and AAA will get the rights fees for the show. The show will reportedly be two hours in length.
WWE Releases 2018 Earnings Report
WWE has released its earnings report for both Q4 2018 and the year of 2018. The report can be read HERE. One of the biggest takeaways from this report was revenue increased 16% to $930.2 million, the highest in the company's history.
Original WrestleMania Plans For Roman Reigns?
It was devastating news when Roman Reigns had to vacate the Universal Championship due to Leukemia. Many have wondered what the  original plans for Reigns would have been for WrestleMania. Dave Meltzer tweeted out the following today indicating that Dean Ambrose would have been for the opponent for Reigns:
Ambrose https://t.co/KeLbO3Yic0

— Dave Meltzer (@davemeltzerWON) February 6, 2019
AEW Ticket Party Recap
If you haven't had a chance to watch yet, you can view my recap of the AEW Double Or Nothing Ticket Part recap HERE
Jason's Thoughts On Today's News
Kenny Omega joining All Elite was one of the worst kept secrets in all of wrestling. But with that in mind, I am excited to see Jericho vs Omega. I am also excited with the potential Lucha Bros/Young Bucks matchup. But let's be honest, all the fanboy talk of AEW crushing WWE needs to stop. I am not against the company succeeding, and I hope it does. But id rather see it be an alternative product then WWE 2.0
Speaking of the WWE, their ratings report today was an impressive one. While ratings may be down, business apparently is as profitable as ever.