Chairshot Wrestling News Shuffle: Mandy, Priestly, Wyatt and More! (2/28/2019)
News Here! Commentary on Mandy Rose, Bea Priestly, Bray Wyatt and more!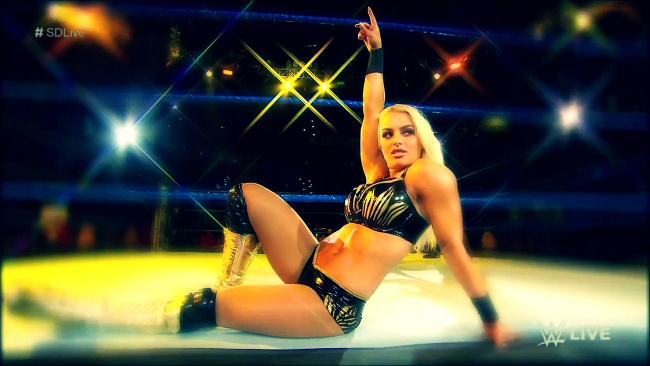 Jason shuffles in to your Chairshot Wrestling News Shuffle with commentary on Mandy Rose, Bea Priestly, Bray Wyatt and more!


New Member To The AEW Female Roster
All Elite Wrestling continues to add talent to the ever growing roster. In the latest YouTube episode of The Road To Double Or Nothing, it was announced that Bea Priestley would be joining the promotion and making her debut at the July event Fight For The Fallen.
Jason's Take
Bea Priestly is a great addition to the AEW roster and is one of the great females on the independent scene. Check out some of her matches against Kay Lee Ray and Nixon Newell.
Championship Match Added To Fastlane
WWE has confirmed via Twitter that Asuka will defend he SmackDown women's championship against Mandy Rose at Fastlane.
Can lightning strike twice for @WWE_MandyRose when she challenges @WWEAsuka at #WWEFastlane for the #SDLive #WomensTitle? https://t.co/ACLMa0rJUf pic.twitter.com/4dqd0zLIjn

— WWE (@WWE) February 28, 2019
Jason's Take
WWE seems to be ready to push Mandy Rose. While I don't think she wins here, I wouldn't be surprised if a title reign was in her future.
Bray Wyatt To Return Soon?
Bray Wyatt took to Twitter today, and looks like he may be returning soon.
Dear Sean Rueter, I don't care what you think. How's this for cryptic, I'll be back soon. And when everyone sees how great I am, you will owe me a beer. Until then, stop writing reports on me every time I write something. https://t.co/yN4iXgGU87

— Bray Wyatt (@WWEBrayWyatt) February 26, 2019
Jason's Take
I had figured initially that Wyatt would be back for WrestleMania. While there is still time, look for a return the RAW/SmackDown after WrestleMania.
AEW Looking At More Possible Venues?
Cody Rhodes has confirmed today that AEW is looking at venues for potential upcoming shows. In an interview with the WINCLY podcast, the Executive Vice President of AEW, discussed potentially running stadium shows. (Thanks to #WrestlingNewsCo for the transcription)
"To be frank, I have a couple site visits in the next few weeks that are stadiums," he confirmed. "So, it doesn't mean anything. There's no promises, no contracts, no nothing like that. Just me and my business partners checking out a few spots. That would be really exciting [to host that many people]. I mean, that would be a dream come true to have over 40,000+. When you get between that 40 and 80 range a Wrestlemania-like event has, that Superbowl event-like has…that's something special. But I know that we don't want to — we really got to do this right. We got to crawl before we walk and we've got to walk before we run, and you've seen companies that have a lot of financial backing take shop that they shouldn't take, so, we're just trying to be careful."
Jason's Take
Obviously they have to have more shows than Double Or Nothing and Fight For The Fallen, so of course they are looking at venues for upcoming shows.
Chairshot Wrestling News Shuffle: News Involving Ashley Massaro, Ric Flair, NXT, and More! (5/17/19)
News involving Ashley Massaro, Ric Flair, NXT Tag Titles, and More!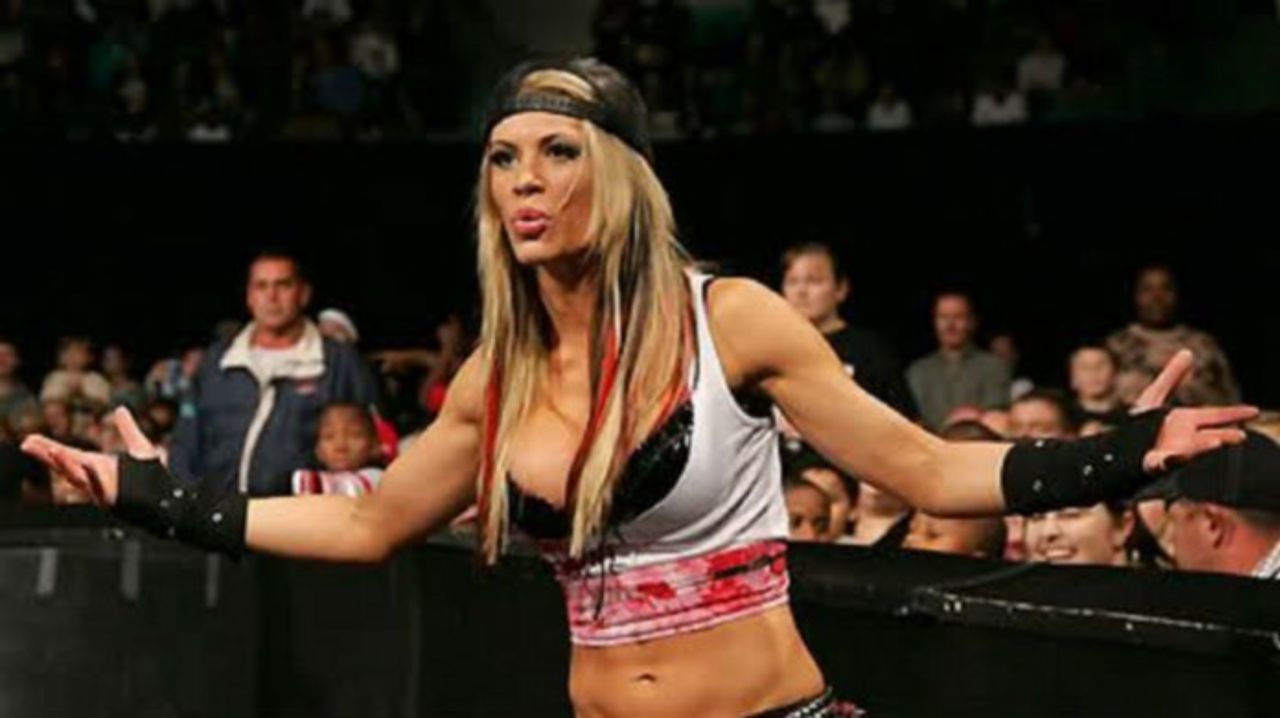 News here! News involving Ashley Massaro, Ric Flair, NXT Tag Titles, and More!


Ric Flair Medical Scare?
TMZ Sports broke news Thursday morning that Ric Flair suffered a medical emergency that they quoted as being "very serious." Later in the day, Conrad Thompson would refute that report and stated that Flair had a planned procedure, but wouldn't elaborate on any further details. TMZ Sports would post and update from Flair's wife, Wendy Barlow, and she said:
"Due to ongoing health complications, Ric was taken to the hospital and is expected to undergo a procedure tomorrow morning, after which he expects to fully recovery."
Jason's Take
It's hard to believe everything you read when it comes to wrestling, so that's why you should be reading the Chairshot everyday. We sort through the bullshit so you don't have to. On that note, hopefully things are ok with the Nature Boy. Reading news on Flair like this makes me a little nervous, especially with the medical scare he had in 2017. But it looks like even death itself taps out to the Figure Four.
Alexa Bliss Pulled From Money In The Bank
WWE Tweeted this morning that Alexa Bliss has been pulled from the Money In The Bank ladder match, and has been replaced by Nikki Cross. The reason given by WWE is that Alexa has not been medically cleared to compete. Dave Meltzer is reporting that the reason is indeed injury related, and possibly due to Alexa's concussion history.
Jason's Take
If the company was worried about her concussion history and her participating in a ladder match, why did they attempt to put her in it in the first place?
NXT Tag Titles Vacated
WWE has announced that the NXT Tag Team Championships have been vacated. This shouldn't be a surprise with the Viking Raiders being called up to the main roster. WWE's storyline reasoning is due to the controversial ending of the title match between The Viking Raiders and The Street Profits that aired on Wednesday's episode of NXT. This show was taped on Wednesday, May 1, 2019, from Winter Park, FL at the Full Sail University. William Regal will address the situation on next week's episode of NXT.
It's official: The NXT #TagTeamTitles have been vacated. #WWENXT https://t.co/jtpBO6TJ20

— WWE NXT (@WWENXT) May 16, 2019
Jason's Take
I'm not really shocked that the Viking Raiders were stripped of the titles. The real question is who the next team is that will be crowned champions? Could the Undisputed Era regain the titles?
Kurt Angle On AEW
Kurt Angle is one of the handful of wrestlers who is no stranger to leaving WWE, and re-vitalizing his career with another promotion. So, rightfully, Angle would be someone to ask on thoughts of AEW competing with WWE. Angle spoke with Wrestling Inc on Thursday, and gave some of his thoughts on AEW.
"I want the fans to be excited about it. I'm gonna tell you this though, and I don't wanna come around in five years and say 'I told you so.' Listen, WWE is the No. 1 brand and will always be No. 1…There's no way in heck anybody's gonna catch up to them. If this company… I'm not daring them, I'm just saying it's not bad to be No. 2. If you're gonna set out to be No. 1, then you're gonna spend a lot of F'n money,"
Jason's Take
WWE will always be around in some way, shape, or form. WCW Monday Nitro wasn't going to catch WWE. Paul Heyman famously said that Nitro would be dead in 3 months. While the odds will be stacked against AEW, never say never.
Ashley Massaro Passes Away At 39
In a bit of shocking news, former WWE Diva, Ashley Massaro, has passed away at 39 according to TMZ sports. Massaro was transported from her home in Suffolk County, NY to a nearby hospital where she died early Thursday morning.
Jason's Take
WOW. Only 39 years old, 3 years older than myself. Thoughts and prayers to her family in this difficult time
DeMarco's WWE Smackdown YouTube Performance Report (5/14/19)
Did the blue brand deliver on YouTube? Well…Roman did!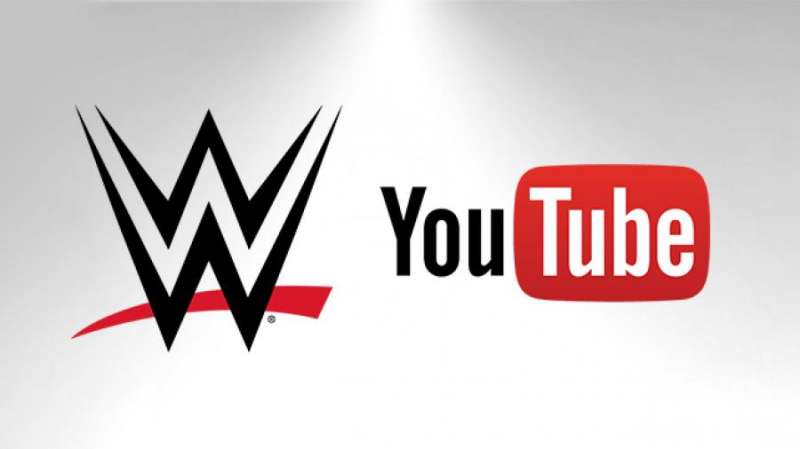 Greg DeMarco's look at the WWE Smackdown YouTube performance for the May 14th broadcast!
As we all know, social media and other outlets have become a huge means of drawing in interaction and viewers for WWE. Most people will point to television ratings like they did during the Monday Night Wars in the late 1990's, however that can be skewed with so many various means of watching today that do not include cable television. As such, YouTube has joined social media as a metric as important to WWE as television ratings (if not more). The weekly WWE Smackdown YouTube Performance Report is a look into that success metric.
As you've become accustomed to, here is this week's WWE Smackdown YouTube Performance Report, compiled overnight Wednesday night (a few hours more than  24 hours after Smackdown went off the air), for the 5/14/19 edition of WWE Smackdown:
Roman Reigns & The Usos vs. Shane McMahon, Elias, Daniel Bryan & Erick Rowan – 1.203 million views
Shane McMahon & Elias attack Roman Reigns & The Miz – 1.057 million views
Kevin Owens & Sami Zayn attack Kofi Kingston – 601k views
Becky Lynch & Charlotte Flair history/feud video package – 384k views
Finn Balor vs. Andrade vs. Ali vs. Randy Orton – 369k views
Asuka & Kairi Sane vs. Mandy Rose & Sonya Deville – 310k views
Shane McMahon makes the handicap match – 111k views
Lacey Evans promo for Money In The Bank – 82k views
Ms. Money In The Bank promo – 56k views
Aleister Black promo – 53k views
Ratings analysis appears after the ad – buy a shirt!
---
Elisa looks great in her Chairshot gear.
You can, too!
Be like Elisa and get yours at:
https://www.prowrestlingtees.com/related/thechairshot.html
---
Greg DeMarco's WWE Smackdown YouTube Ratings Analysis
No numbers comparison as I wasn't able to compile last week's videos. Roman Reigns delivered big time this week, with two videos both over a million views. Those were the only two videos to cross 1 million.
The overall views were down, much like Raw on YouTube this week. But Raw's TV ranking improved, and it was not opposed by the NBA. That said, if you're WWE you have to be happy with the performance of Kevin Owens and Kofi Kingston.
My favorite video…The IIconics on commentary!
What did the YouTube results for this week tell you?