Charlotte Flair Deserves A Championship Match At WrestleMania. But…
Is there a good way to add Charlotte Flair to the Becky vs. Ronda WrestleMania match?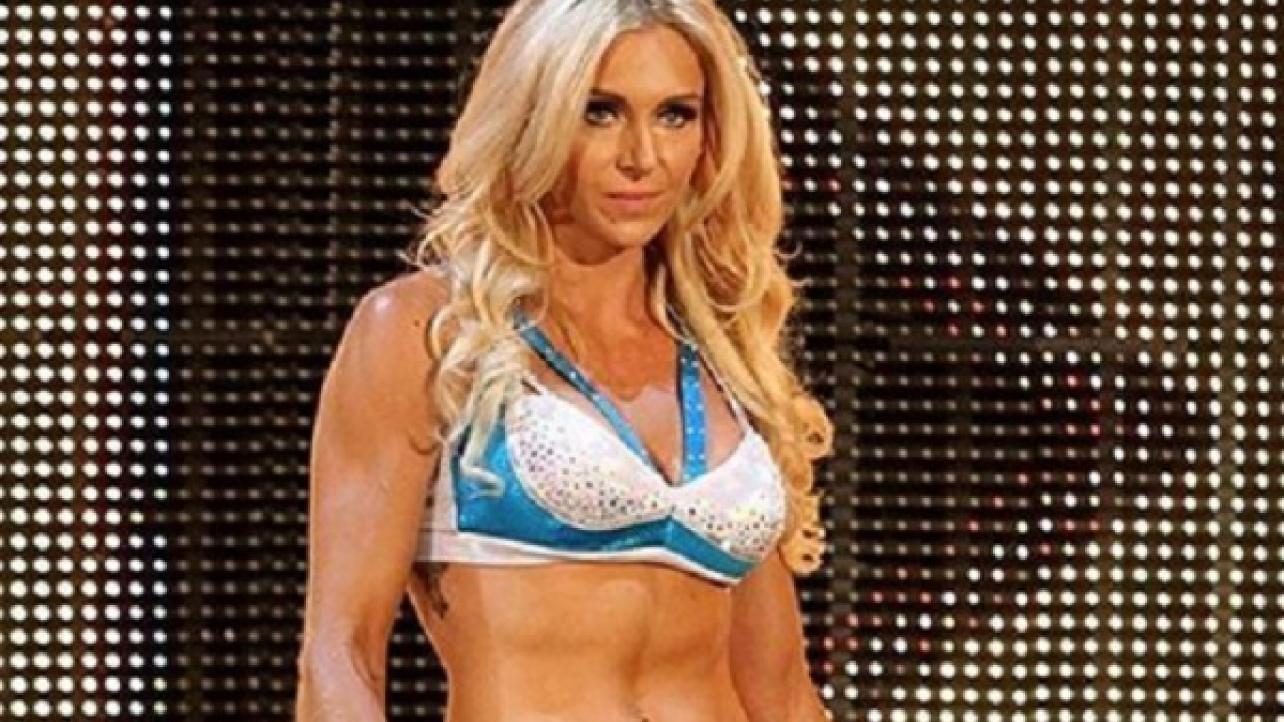 Steve Cook explores the possibility of Charlotte Flair joining Becky Lynch and Ronda Rousey at WWE WrestleMania 35.
Most WWE fans got what they wanted out of Sunday's Women's Royal Rumble Match. Becky Lynch wasn't scheduled to be in it, but she still found a way to enter herself & found a way to win it. Then on Monday, The Man showed up & challenged Ronda Rousey to a match at WrestleMania, and there was much rejoicing.
Then people got all worried. Reports came out that WWE planned on adding Charlotte Flair to the match & making it a triple threat. From the perspective of the story, it would make a good amount of sense. Charlotte obviously has an extensive history with Becky, and there's some unfinished business between her & Ronda from the Survivor Series. The question is how to make it happen and have it make sense.
My guess based on this week's events: Becky's knee leads to The Man being put on the shelf again. A multi-woman match is held to give Ronda another opponent, perhaps at Elimination Chamber. Maybe even in Elimination Chamber. Charlotte wins that, giving her a shot, but soon afterwards Becky is cleared to compete. Much arguing commences, and Stephanie McMahon rules that it'll be a triple threat, it'll be the main event & make history.
There's only two real problems with this scenario…
It Furthers The Perception That Everything Is Handed To Charlotte
#ShoehornCharlotte
pic.twitter.com/b2tiaADNuq

— The Man (@BeckyLynchWWE) January 30, 2019
So many people seem to think that Charlotte Flair has been handed everything on a silver platter. There's no denying that she's a favorite of WWE management. She's already won six championships since making the main roster. She's in all the major matches & has been a key part of most of the history-making moments of the Women's Evolution.
Sometimes, people actually deserve being in these spots. Charlotte has been in the best matches of this era of WWE women's wrestling. She's the thread holding these things together. She makes them work. Much like Ric Flair made things work in WCW, Charlotte Flair makes things work in WWE's women's divisions.
I saw a headline where Bully Ray was yakking on the radio about how people are "greatness hating" on Ronda Rousey. See, there's plenty of reasons to hate Rousey other than her WWE win-loss record. Ask my MMA writer buddies Jeremy Lambert & Samer Kadi about Ronda's wonderful actions outside the octagon & the wrestling ring. If Bully wanted to say that people were "greatness hating" on Charlotte, he'd be 100% accurate. Charlotte Flair has done nothing to earn our hatred other than be the best.
What About Asuka?
I was watching SmackDown on Tuesday night & a couple of things stood out. For one thing, R-Truth getting two singles matches was a bit too much R-Truth for my liking. I like the dude, but SD Live is a two hour show & I don't need him working Nakamura & an oddly evil Rusev. You can do that sort of thing on Raw, but SD time has to be managed better than that.
The other thing I noticed is that the woman that made Becky Lynch tap out in their match at the Royal Rumble was nowhere to be seen. Or even mentioned, for that matter.
Why is everyone so mad about Asuka not being on SmackDown this week? #UseYourHead pic.twitter.com/mEwhklwgjN

— Greg DeMarco (@ChairshotGreg) January 30, 2019
"Mad" isn't the word I would use to describe my feeling towards it. "Concerned" might be a bit closer. My hope was for Becky vs. Ronda & Asuka vs. Charlotte at WrestleMania, giving the Show of Shows two top-level women's championship matches. Asuka & Charlotte had one of the best matches at last year's event, giving them another match there continues the rivalry & gives the SmackDown Women's Championship the type of match it deserves.
With Becky & Charlotte potentially tied up with Rousey at WM, what does that leave Asuka? Mandy Rose? Sonya Deville? Naomi? The IIconics? An inter-brand match with Nia Jax? None of that is doing a heck of a lot for me, and I could see a title match with most of those people bumped to the Kickoff Show.
Asuka deserves better than that. Becky, Charlotte & Ronda all deserve a featured match at WrestleMania, but so does the Empress of Tomorrow.
Charlotte's Going To Be In A Title Match
The idea of Charlotte Flair not being in a championship match at WrestleMania is ridiculous. She's done all she can do in the past year to deserve one. If they put her in there with Ronda & Becky, it's perfectly understandable.
I just think there's a better way. One that won't get Charlotte compared to a shoehorn. Nobody wants to be a shoehorn.